As a real estate agent here on Lake Martin, I get a lot of questions.  Many of these questions are the basis for subjects on this blog.  Recently, a buyer asked a really good one:  She wanted to know which of the waterfront neighborhoods on Lake Martin are gated?  I asked her, "What do you mean by gated?  Like with a full time guard?"  She said, "Well, that would be nice, if it's not too expensive, but a gate with a coded entry would be nice too."
That got me thinking.  How many waterfront neighborhoods on Lake Martin are like this?
I can think of many neighborhoods that have a guard house, and a gate, but most of these have no person in the guard house and the gate is always open.  In this buyer's view, that doesn't count.  So I compiled a list, with links to the particular ones on my website's Neighborhood Pages. If you would like to explore other neighborhoods, simply go to the "Neighborhoods" button that is below the big picture at the top, hover your cursor there, and a menu will pop up with different neighborhoods.  Each page has a description, a video tour, and also a live link from the MLS with homes and lots for sale.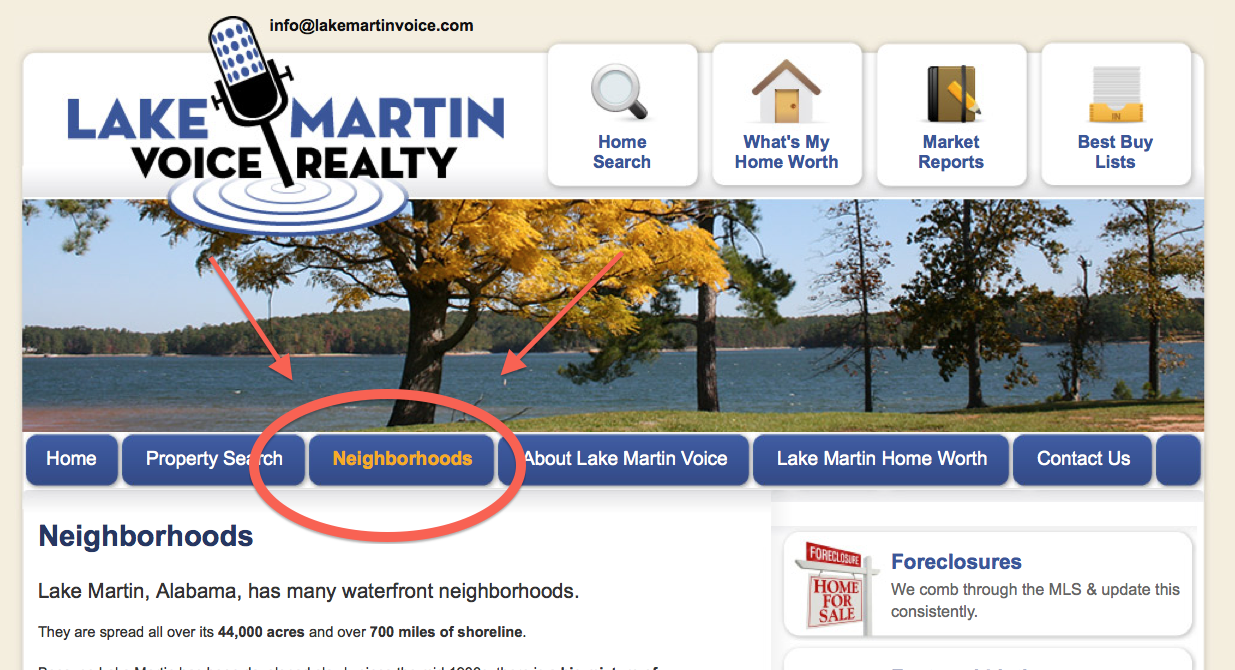 Here are the neighborhoods with full time guards. Click on each neighborhood's name to go to the page:
Willow Point
or
or
Here are two neighborhoods with  coded gates:
and
Pace's Bluff is another ones that comes to mind, but I don't have a Neighborhood page for it yet.
Do you know of any that I have omitted? Please comment below and let me know!
Just like any waterfront home, lot, or condo on Lake Martin, I can help you with it, regardless of who has it listed.  I would love to be your real estate agent.  CLICK HERE to contact me, or you can email me (info @ lakemartinvoice . com), or you can call me at (334) 221-5862
Michael Hudson said at August 1st, 2012 at 7:20 am

Lake Martin RV Resort has a coded gate. Don't know how it works now, but back in the 2001-2007 time range, the gate was usually closed at night and during the winter, but left open during the day on summer weekends. Summer weekdays was hit or miss.
Leave a Reply