Archive for the 'Lake Martin History' Category
If it keeps on raining, the levee is not going to break. In fact, we don't have a levee holding back the Tallapoosa River.
We have a dam – and a pretty dang good one at that. Martin Dam has been serving the area for almost 100 years, and it is not going anywhere. That is not changing one bit.
What is changing in 2017 is that this is the first real chance to see the effects of the recently renewed license for Martin Dam. Although Alabama Power Company (APC) owns the dam, it has to get 30-year permits to run it, approved by the Federal Energy Regulatory Commission (FERC).
When FERC granted the new rule curve for Lake Martin, there were two key changes: The new winter water level would be only 7 feet down from the summer full pool, as opposed to 10 previously. In other words, Alabama Power only drops the lake 7 feet in the winter. And Lake Martin will be allowed to keep the lake full until 
Oct. 15
, given that the area receives enough rainfall, along with a few other factors.
I think we can all agree that we have had enough rain this summer to set us up well for the satisfaction of the requirements to keep the lake full into October. In a recent article in the 
Alexander City Outlook
, Alabama Power agreed. Jim Crew, the person in charge of relicensing for APC, agreed that we are ahead of rainfall totals so far this year. Obviously, we will know more once we hit September, but unless we get hit by some kind of epic drought, it looks like we have great potential to keep the water up after Labor Day.
While I certainly celebrated the new 7-foot winter drop, I have always held the theory that the conditional fall full pool would have a greater economic impact for the Lake Martin region. I agree with many others who feel the mere sight of more water after Labor Day will inspire more people to visit here well into autumn.
People that own waterfront homes will spend a few more weekends at their lake homes.
Boating enthusiasts that drive to the lake in the morning and drive back at night – I like to call them day trippers – will realize the joy of a September 
Saturday
 boat ride, once they discover that, in September, the weather is a tad cooler than August but the water is still warm, the heavy crowds are gone, and there's always football on the radio (or at least streaming on their phones).
As the theory goes, the more people that come to the lake after Labor Day, the more they will need to shop retail, stay at hotels, dine in restaurants, and use local services. Business owners do realize this, and they will stay open and stay fully staffed instead of laying off employees until the spring. The more consumers realize that businesses are still open and that there is plenty to do here in the fall, the more people will come, which will help more businesses, etc.
Now, I am not expecting Adam Smith's Invisible Hand of Capitalism to kick in overnight, or even this first fall (if it happens, not jinxing it). My guess is that it might take several years for tourists to realize how awesome it is here in the fall, full pool or no. It might also take a few years for local businesses to trust the crowds enough to stay staffed up in September and October.
However, I am going to keep a very close eye on the business hours and scheduled events for places around Lake Martin. Not only will I watch on-water restaurants like
Chuck's
and
Kowaliga
, but also the marinas and off-water shops in downtown Alexander City and Dadeville. Will they continue to heavily promote into the fall?
I think, as "local folk," it is our duty this fall to stand behind our local businesses and give them support. Let's face it – it is easy to sit back and say 'they should stay fully staffed and open' – but when you are the one writing the payroll checks – when it is your money being spent on extra inventory – it can be a scary act of faith. 'Build it, and they will come' sounds romantic, but it risks someone's hard-earned nest egg that was made over the summer.
So if you heard thunder roll and saw flash floods splash in August, don't groan; instead, take heart.
Look on the positive side: Every drop of rain that falls increases our chances of keeping a full pool until 
Oct. 15
. And whether we have it or not,
let's all shop locally and strengthen this wonderful Lake Martin community.
Note: I originally published this article in my monthly column in Lake Magazine. I am proud to write about Lake Martin Real Estate for Lake Magazine and ACRE – the Alabama Center for Real Estate.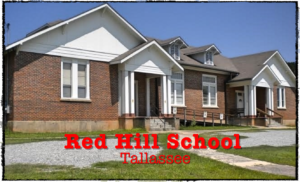 Do you come to Lake Martin on the weekends? If you consider yourself a semi local you may have worshipped on Sunday at Church in the Pines or even shopped on Saturday at the Alex City Farmers Market.
But have you been to the singing that happens every Friday night at the old Red Hill School in Tallassee?
It really is a pretty cool event. It's just the type of thing I had in mind when I created my app. There are so many great things going on here at Lake Martin that deserve some attention.
Recently I was contacted by Paula about the Old Red Hill School Jam – a weekly event every Friday night from 6:30 -8:30. For over 12 years folks have been entertained by a country, folk, gospel or blues music jam for free. Visitors can dance, sing and play, or just listen while they enjoy free coffee and snacks.
For more information call Paula at 334-541-2474.
Google Maps Link to Red Hill School.
To download my free Lake Martin Voice app click here – I know you don't want to miss anything going on at the Lake!
If you are curious about old cabins around Lake Martin (some maybe from the 1950s as advertised above) you are not alone.  Here's a question one of my buyers emailed me the other day:
Q:  We have been renting houses on Lake Martin for years.  This past weekend we took a long boat ride looking around.  We saw several old cabins that looked unused.  Just curious as to if these ever go up for sale?
A:   Thanks for the email.  That's a great question.  I see old cabins around Lake Martin all the time, too.  Most (99%) of the time there is a reason for it.  Like, maybe it's an old family cabin and they can't decide what to do about it.   I can't blame them, because it is hard to give up on generations of memories!
Or maybe the person has decided to hold on to it in order to get more when they sell in the future, but doesn't want to fix it up.  I can't blame homeowners like this, either. Historically, Lake Martin (like most waterfront real estate markets) has had very high appreciation over the long term.
Or, maybe the owner would sell it but they have a crazy high price in mind (this happens a lot).  Honestly, I can't relate to home owners like this.  I know that your home is "one of a kind" – but people will compare to others.  When buyers come to Lake Martin, they typically will walk through seven or eight homes per visit.  This is after whittling down a list of twenty they found on the web.
My rule of thumb is, if they want to sell it, it would be on the market.  These type of cabins get calls, emails, and letters from people all the time (mostly agents) that want to buy it. They are presented with many opportunities, so if you as a buyer contacted them, you will likely be joining a long list of interested parties.
A more likely scenario happens when home owners call me and ask what I think their Lake Martin property is worth.  At least those folks are considering selling, but not always. With a second home market like Lake Martin, you're dealing with buyers that don't "Have" to buy, and sellers that don't "Have" to sell.  That makes it kind of unique.

Is Lake Martin's full pool 490 or 491?  I get some of the best ideas for blog posts from my readers and buyers around Lake Martin.  Recently someone emailed me with a question regarding the new rule curve for Lake Martin and I thought I'd answer it here.
Q:  I recently read your article on the Lake Martin Voice site about the winter lake level going to 483 feet instead of 480 feet as in previous years. Lower down the page in your web site article, you have posted a link to the Alabama Power announcement made in April of 2015 for this new low lake level policy. In the Alabama Power news release article, it states the new low lake level is going to be 484 feet during the winter draw down time. It states also that the technical high lake level is 491 feet in that same Alabama Power April 2015 news release/announcement.
Please let me know what your final understanding is on the new low lake level height. You may want to clarify this subject on your site.
A:  The one foot difference is the difference between the unit of measure you use. It's a difference of "sea level" and "martin datum."  The new level in winter is going to be seven feet below full pool. That's for sure. Whether you call full pool 490 or 491 will depend on whether you call winter pool 483 or 484. Either way it's a seven foot drop. Most of the current technical Alabama Power papers refer to full pool as 491. However they also refer to full pool as 490 on their app – Alabama Power Shorelines. Full pool at 490 is what most everyone around here uses, so that's the unit of measure I use when I talk about full pool. Both are correct. And both yield a seven foot drop in the future.
Great question!
Interested in the current Lake Martin water level? Or Lake Martin area weather?  Also want to keep up with events from around the lake, places to eat, homes and lots for sale, where to shop, marinas around the lake, places to have fun, and more?  Check out the Lake Martin Voice app!
The Lake Martin Voice App is available at the Apple App store here: Apple Store Link

The Lake Martin Voice App is also available for Google / Android on the Google Play Store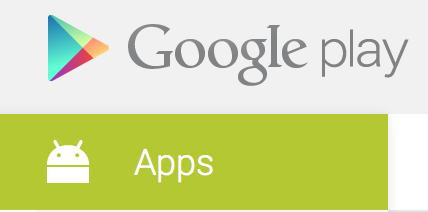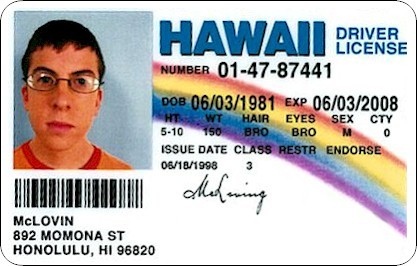 FERC has officially issued Alabama Power a new 30 year license to operate Martin Dam. This is great news, but we knew it was coming. If you have been watching this for a while, you know that Lake Martin was given the word back in April of 2015 that their application was approved.
When we heard the application was approved, we at Lake Martin were extremely excited, because it meant that the new water levels were approved. The new winter water low will be 483′ – a mere seven foot drop as opposed to the ten feet that we have had for a generation.
Also, we have a conditional fall full pool period. In English – that means, provided we have the rainfall, the lake will be full pool (490) until October 15, instead of day after Labor Day rule of old.
I highly recommend reading the actual license. It is pretty long, but it gives me a slight idea of the tedium involved in the process. As an unashamed bird nerd, I got hung up on the part about red cockaded woodpeckers for about 45 minutes. There are so many other parts of it that are really interesting that I plan to cover more deeply later.
If you would like to dig into the original, here it is: FERC LICENSE
Here's the press release from Alabama Power: FERC License for Martin
Here's an article from the Alex City Outlook: License Issued
Like I said, we knew this was coming, so it's not like it's a complete surprise. It's kind of like waiting for Christmas. You know it will finally get here, but when it does, you think, "Finally!"
If you would like to read more history about the water level at Lake Martin, please see this link, here's everything I have written on my blog since 2007: Water Level
If this has spurred you to buy or sell a piece of waterfront real estate on Lake Martin, please call me at the number at the top of this page. Or, you can email me here: Contact.
I am a full time realtor here at Lake Martin and would love to help out.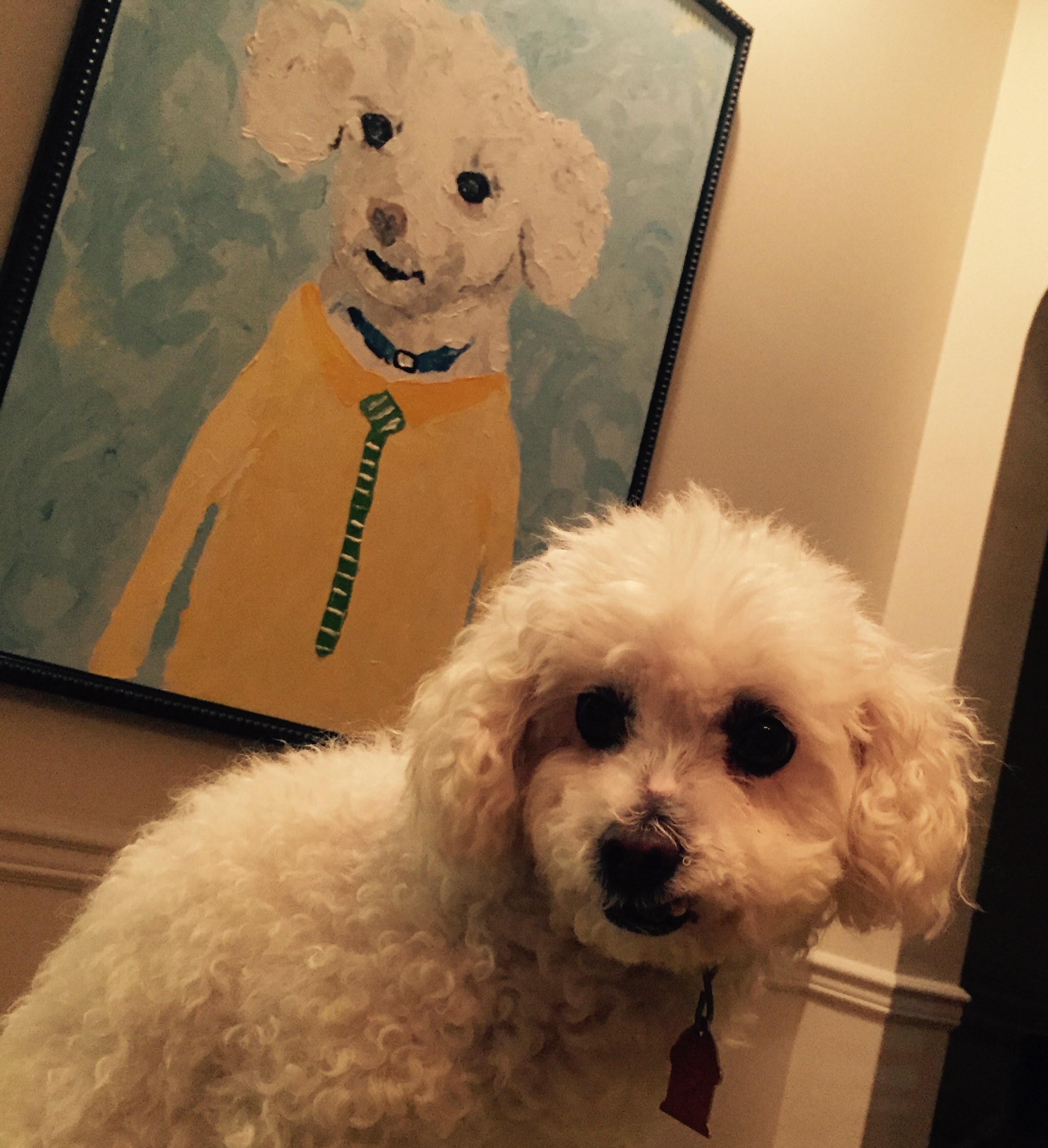 Kowaliga Kevin, the canine prognosticator of Lake Martin, has predicted six more weeks of summer for our beautiful lake.
Famous world over for his accurate weather prediction, Kowaliga Kevin has long been relied upon to let lake area residents know whether to pack up the boat and water toys or to enjoy more lake time. This year he has once again satisfied everyone by predicting another stretch of great weather. 
"I know I usually go thorough this rigamarole with exiting the boat bathroom and whatnot," said Kevin, alluding to his groundhog-esque Pomp and Circumstance. "But hey, this year it's so obvious I really don't have to trot out that old pony. I mean, it's seventy-eight degrees and the water is perfect. Do you really need me to tell you it's awesome?"
The shedding of the dramatic was a surprise to veteran Kevin watchers as he has heretofore shown a penchant for showmanship. Speaking from his headquarters, with his self portrait looming behind him, he added, "I've got another six weeks to enjoy the waters of Lake Martin. I'm not going to waste it by posing for you guys."
When asked about rumors that Kevin was almost replaced by a "Frost" last year and a "JoJo" this year, he retorted, "Please. Those guys are losers. To quote Ric Flair, 'if you wanna be tha man, you gotta beat tha man.' Everyone knows I am the bull of these woods. I'm not worried about any pound puppy upstarts. I am not only A pro, I am The Pro."
Though his delivery may be brusque, this is great news. Six more weeks of summer for Lake Martin!
A Lake Martin Leased Lot waterfront home is becoming an increasingly rare bird in our real estate market.
If you're new to searching the Lake Martin MLS, you might have noticed a field in the information sheet that looks like this: Deeded: Deeded or Deeded: Leased. This is shorthand. If we had more room, it would probably look like: Is This Lot Deeded or Leased? and then have the answer either Deeded or Leased.
What is a leased lot home on Lake Martin?
A fair question. It's a home where the seller is owns and is selling the improvements only, but they don't own the land underneath it. They lease the land, usually from Alabama Power. Historically leased lot homes are less than 10% of overall sales. For more information, see the Leased Lot category of my blog.
Why are leased lot homes becoming more rare on Lake Martin?
About two or three years ago, Alabama Power began selling some of the homeowners the lots which they lease. Mind you, this was not Alabama Power opening up new lots to lease or sell, this was them contacting homeowners on existing leased lots, and saying, in essence, "hey, do you want to buy this lot at $X?" Because of this (relatively) new phenomenon, we Lake Martin agents are seeing fewer waterfront leased lot homes for sale on the market. Those that are on the market usually have an option to buy the lot. Often, you'll see this noted in the (super secret) Agent Notes section of the Lake Martin MLS.
Recently, I had a buyer ask me about how one goes about purchasing a leased lot home with an option to buy the lot.
His Q: Is being able to secure purchase of the lot a reasonable contingency on a contract for the house? Would both transactions be handled together at one closing and with one mortgage or would they have to be separate?
My Answer:
"Excellent questions, I have closed a couple this way:
1.) That's an absolutely reasonable contingency. In fact, I as your agent would insist on such a contingency, broadly worded like "contingent upon buyer's obtaining an acceptable contract with Alabama Property company to purchase Lot X for $yyy,yyy and acceptable review of all lease documents." The idea here is that if you can't buy it for what you want, you're out of there.
2.) closing at one time is doable. I have had one where technically it was two closings but they happened at the same time, where you sat down at the table and signed a bunch of docs to buy the lot first and then a bunch of docs to buy them all together. But it felt like one closing. I can recommend lenders around Lake Martin that are used to this concept. I would not recommend getting lenders from out of town because they have a hard time wrapping their heads around the concept. No slight against them, it is admittedly a weird concept and if I hadn't seen it at Lake Martin I would know nothing of it myself. In fact, growing up here I didn't know anything about it, it wasn't until I started selling real estate that I learned about it.
FYI here's everything I have ever written about leased lots: Leased
It's a little outdated because of the above but it hopefully gives you a decent background.
Do you have any questions about Lake Martin real estate?  If so, please email me with this form or : info (at) lakemartinvoice (dot) com!

Local Lake Martin agent Amy Clark is featured on an upcoming episode of HGTV's Lakefront Bargain Hunt!
Amy is the broker and owner of Amy Clark Real Estate. Amy's contact info is:
Amy Clark Real Estate, Inc.
1994 Cherokee Road
Alexander City, AL 35010
http://sellinglakemartin.com
Amy is a great real estate agent and friend. She has been a very loyal member of the Lake Martin Area Association of Realtors for years, and has served in just about every office there is. Amy is also a hard working, good person, and I am so happy for her that she and her husband and fellow agent Todd were featured on HGTV. Please tune in to watch!
Show times:
Sunday May 3 at 7:30 pm CST
Monday May 4 at 2:30 am CST
Friday May 8 at 1:30 pm CST
Here's the link on HGTV's site: Lakefront Bargain Hunt
We are pleased to announce a brand new free app for the Lake Martin area!   The Lake Martin Voice app is your mobile guide to the Lake Martin, Alabama, area. We offer mobile waterfront real estate search and events, mapped guides to restaurants (with menus), shops, weather, and much more!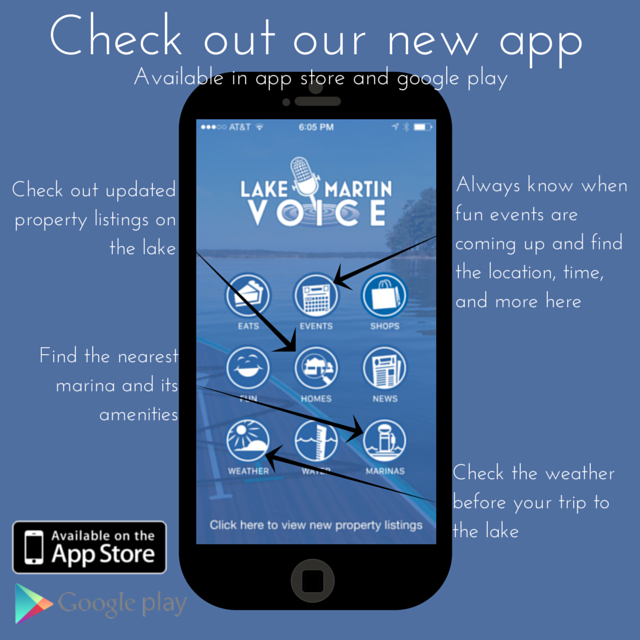 As you can see above, the different tabs you can click through to navigate and learn more about what's near you or happening at the lake are:
Homes – every single home & lot for sale in the Lake Martin MLS, at your fingertips. Use our fast searches like "New Listings" or "Price Drops" or create your own custom search. Cruise by boat and see what's for sale around you if you share your location with the app.
Eats – Restaurants on and off the water around Lake Martin, mapped, with menus
Events – what's going on this week? Next month? Click and scroll to find out.
Fun – Other things to do like where to hike, where to bike, boat ramps, golf courses, churches, and more.
Weather & Water – conditions right now at Lake Martin.
Marinas – mapped locations of all Marinas, plus contact info. Share your location with the app and see where you are, too!
Shops – retail therapy locations on and off water
News – the skinny on Lake Martin stuff
For example, here's what the "Eats" section looks like. If you share your location, you can see where you are in relation to the restaurants. I snapped this screen shot when I was over on the east side of Lake Martin. If you want to browse around the map, you can. Or, if you want to scroll through the list at the bottom, you can do that to. Your call!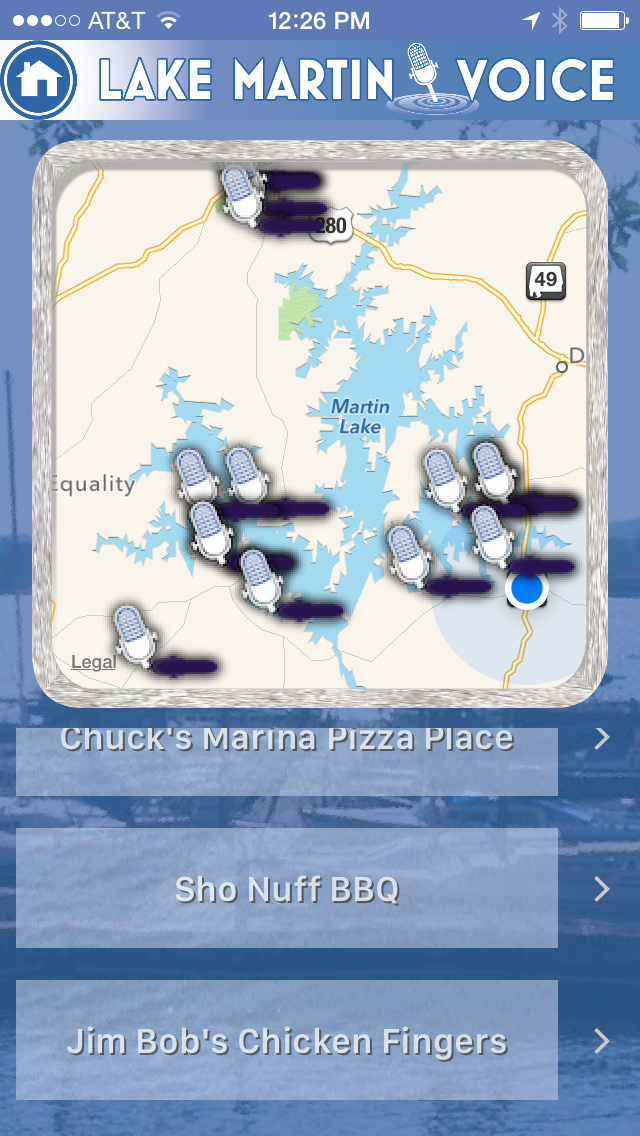 The Shops, Eats, and Marinas sections all work similarly, in that you can browse by map or by list. Every single Lake Martin marina is listed, but you will notice not every restaurant and store are. We purposely left out big chains like Wal-Mart or McDonalds. Nothing against them, but there are plenty of maps and apps that can help you find them easily. Our goal here is to make a special point to mention the locally owned businesses that are so frequently overlooked by visitors. For that matter, there are Alex City folks that are unfamiliar with the Dadeville side, and vice versa, so hopefully it helps them, too!
The Lake Martin Voice app is available in the Apple App Store and on Google Play for Androids.
For more information, please see our FAQ page at: Lake Martin Voice app FAQ 
If you want to request to have an event, restaurant, or shop listed in the app, you can fill out request forms below.
CLICK HERE to request for a shop be added.
CLICK HERE to request for an event to be added.
CLICK HERE to request for a restaurant to be added.
Yes, the news we've been wanting is finally here – it's official!
FERC HAS APPROVED A 483 FOOT WINTER POOL & FULL POOL IN FALL!!

FERC has been in the process of relicensing the usage permit for Alabama Power for several years. Each license lasts about 30 years, so it's a tedious process. If you would like full coverage of this, please see past articles I have written in the Water Level category in my blog. In fact, I think the first post I wrote for my Lake Martin real estate blog back in 2007 was about its water level.
Back to the Good News
If you would like to read the official statement from FERC, please CLICK HERE for that. If you would like to download the entire EIS, CLICK HERE – but be warned, it's a PDF and about 4.7 MB and 295 pages.
The announcement has two main parts:
Lake Martin will only go down to 483 feet at the bottom of winter pool, as opposed to 480 in the past. Three more feet will mean a ton more homes and boat ramps will have access to the water in winter. For real estate, this means lots more homes can claim the coveted "year 'round water" prize.
Lake Martin will remain full until October 15, instead of Labor Day. In the past, the gradual water draw down started after Labor Day, usually the first week in September. Under the new guidelines, if we have enough rain, draw down will not start until October 15. As in the past, it won't drain overnight, but it is a slow decline that hits bottom in late November or December. Now, it the bottom will be three feet higher!
What Does This Mean? As I have said in the past, I don't think this huge victory will raise waterfront real estate prices on Lake Martin overnight. We should not see a huge markup tomorrow. But I do think that it will provide upward pressure for the next three decades. Everyone likes water, and the higher the better. I see this as a tremendous economic impact for the area as more tourists and second homers stay around longer in the fall!! I will write more about this but for now I would like to post this and celebrate!!
Update 4-10-15: Here's a link to Alabama Power's Official News Release
ONE MORE ANNOUNCEMENT:
I was going to wait until tomorrow but I am giddy with excitement, so here it goes:
I have created a FREE app for the Lake Martin area!! More info CLICK HERE!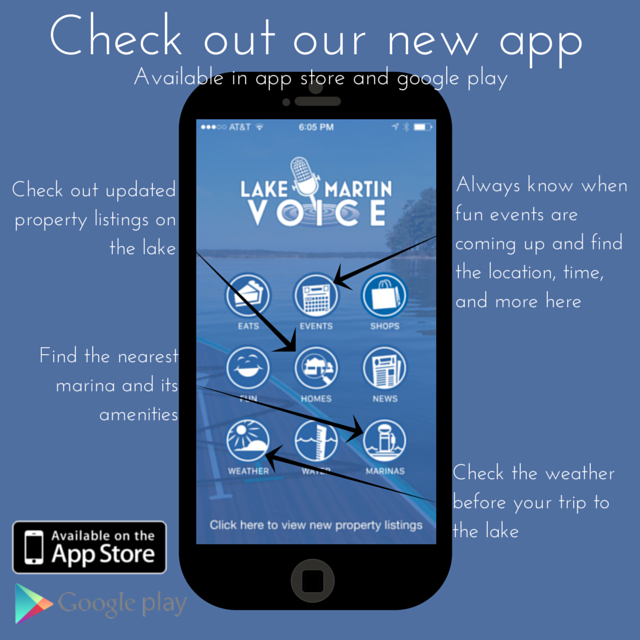 The purpose is to provide an awesome mobile real estate search, but it's much, much more than that. I also have curated info that heretofore only locals knew – Lake Martin events, where to eat (with menus), where to shop (with hours), weather and water level, and other things to do (where to hike, where to bike, etc).  Imagine, when you wonder what's going on at the lake, you are two clicks away from it now!!   Here's what the logo looks like: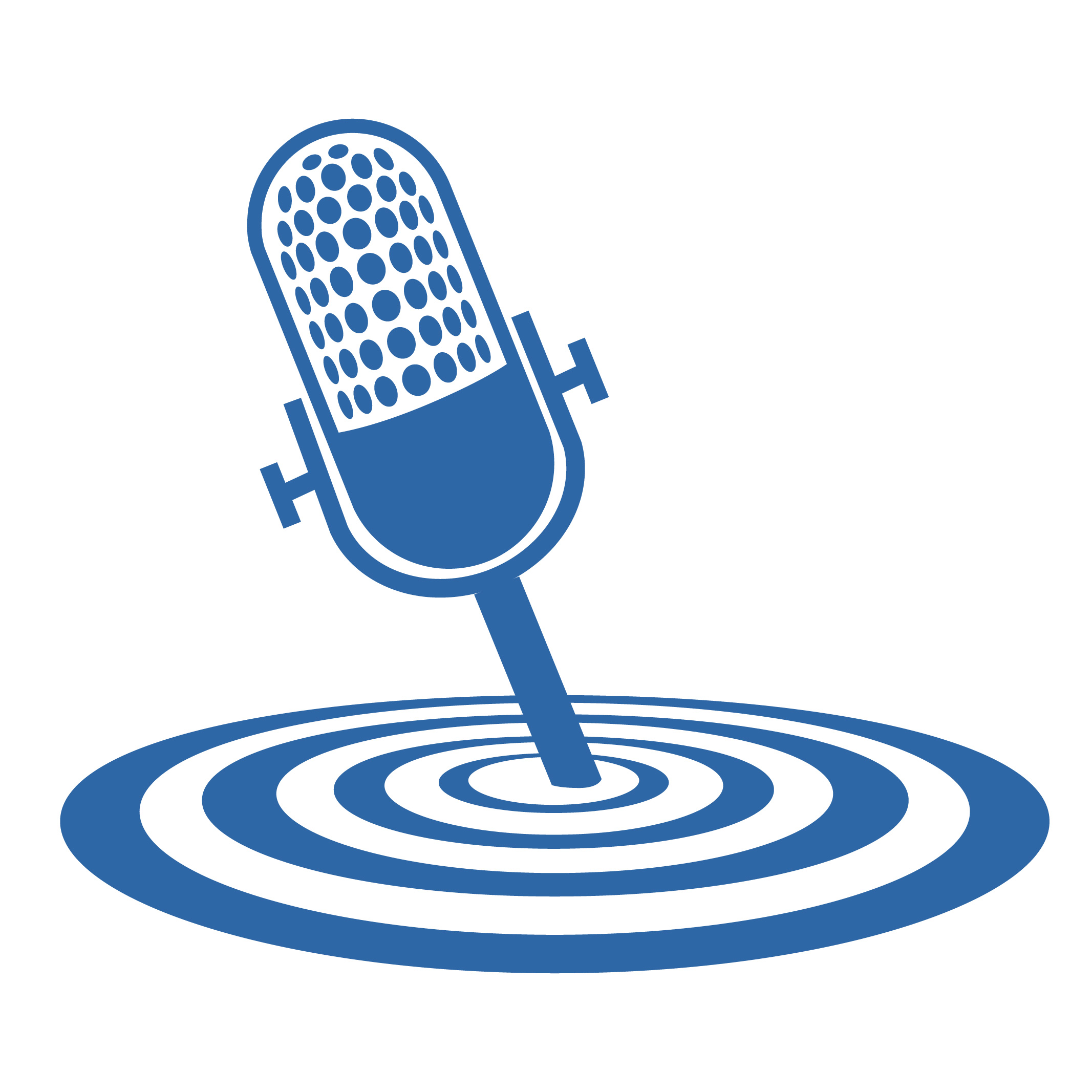 It works on Apple and Google / Android, and in celebration of the high water approval it is FREE!!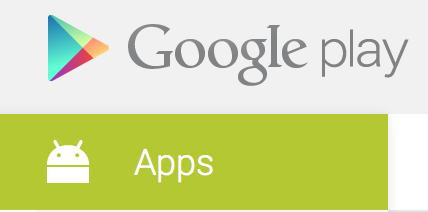 More news!
If you think the water level thing is good news, how about the fact that the creator of the universe sent His Son to die for you? That's what Easter is all about. We are giving praise for the fact that even though God knows are hearts, our innermost thoughts and sees that we're sinners, He sent His son to die for His children. By His Grace we are saved, no other reason. Now that's some real good news!