Archive for the 'Lake Martin Area Info' Category
Don't tell anyone, but a few weeks ago I played hooky from work.
I fished with Drew Morgan of East Alabama Fly Fishing. We floated the Tallapoosa River, just above Lake Martin.We put in at Horseshoe Bend and floated down to the boat ramp at Jaybird Landing. He took me down on his boat, which is perfect for fly fishing like this.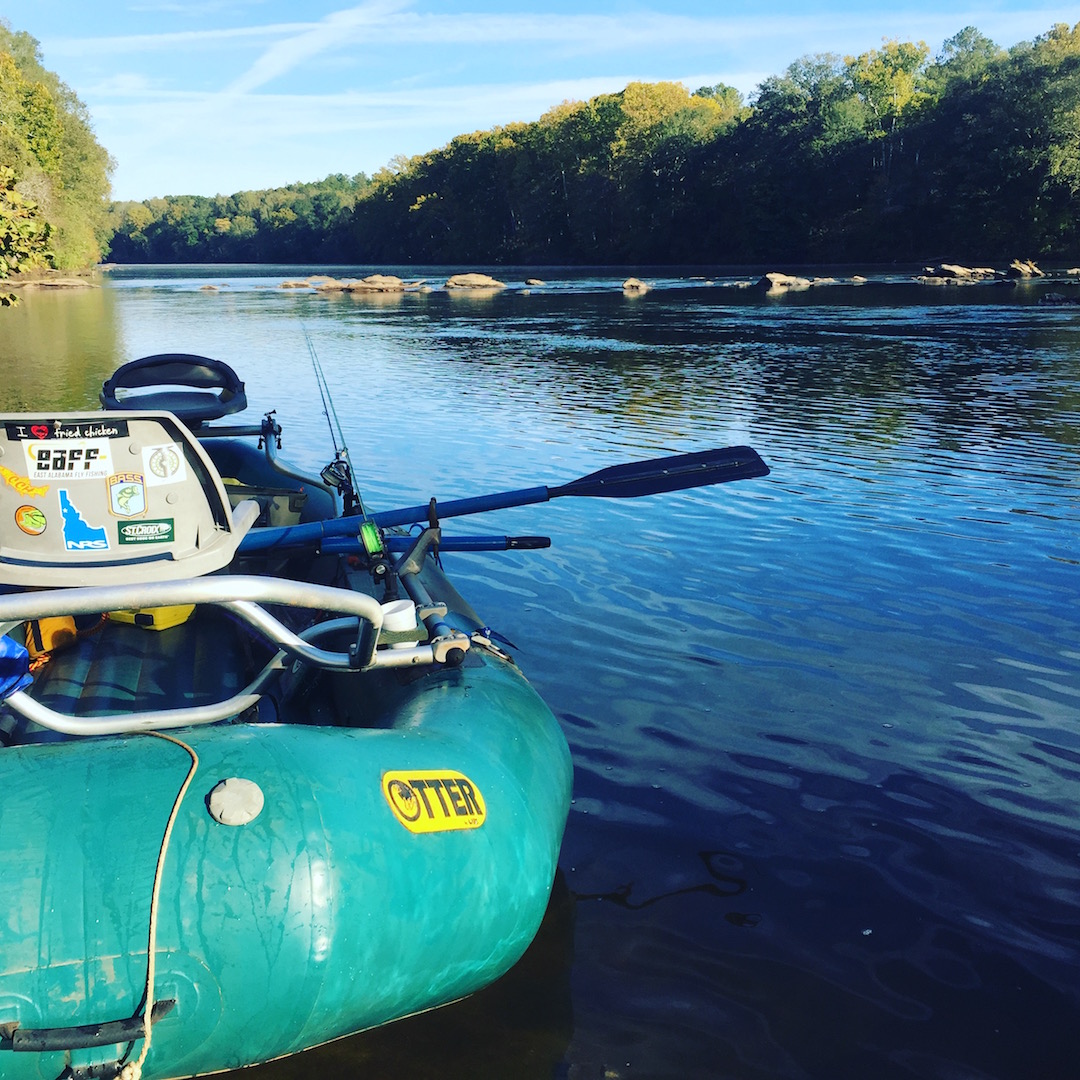 It was a beautiful day! The weather was clear and warm for October. The Lake Martin area is suffering a drought, so river levels were low. The flow was at about three feet when we started. Low, clear water makes fishing a little tougher, and we had to get out and drag the boat over a spot or two.  But other than that, it was picture perfect!
We caught a few spotted bass, a few redeye bass, and several bluegill. White poppers seemed to be the most popular fly of the day. I had to catch my breath when I saw a big (fifteen pounds or so) striped bass cruising the shallows by Jaybird. We were trolling a "Game changer" fly at the time, which I thought might incite a strike. No dice. In hindsight, I sort of wish I would have pulled in the line and cast in his general direction. At the time, however, the fly was trolling and tracking to go right by his line of travel, so I let it go. Seeing a big fish like that sometimes makes me freeze up!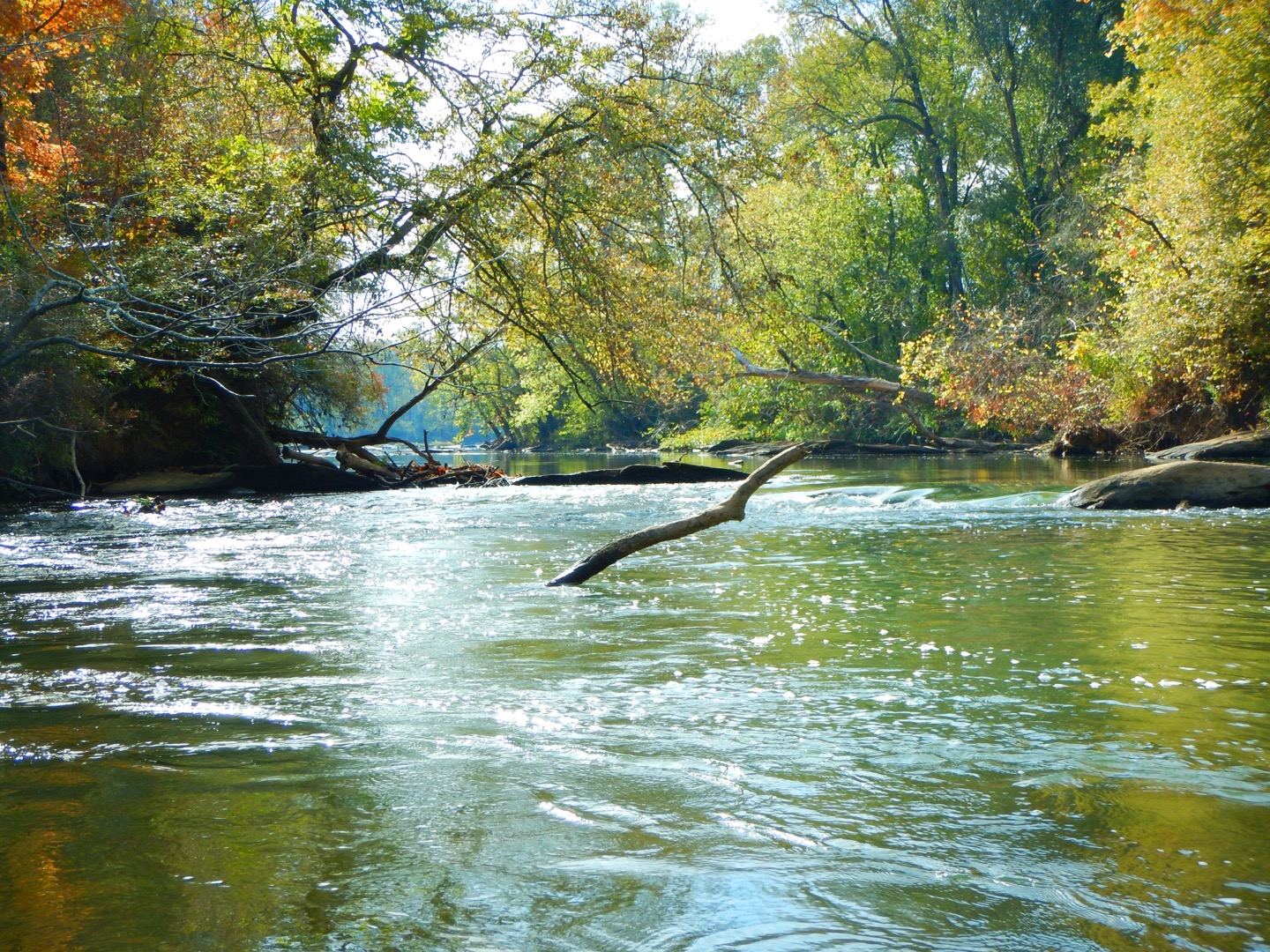 Very few people who visit Lake Martin realize what a beautiful treasure the Tallapoosa River is. The Tallapoosa is what is dammed to create Lake Martin, so if you follow the lake north, you'll hit the River. I can't really blame the lack of knowledge, because even though I grew up here, I didn't realize how cool this area is until I was old (>30).
If you'd like to learn more about fly fishing, spin fishing, or drifting the Tallapoosa River,
CLICK HERE
to contact Drew.
If you like to fish from your own canoe, kayak, inner tube, or rubber ducky,
SAVE THE DATE of

May 13

.
Drew and I are teaming up for a river bass fishing tournament to benefit a local charity. More details later.
For now, enjoy these pictures that Drew took on Monday. That bass with the bulging belly – it was full of crawdads. Plural. It was so stuffed you could feel their hard exoskeletons through the fish's skin. When we looked inside its mouth you could see crawdad antennae poking out of its gullet. It was freaky!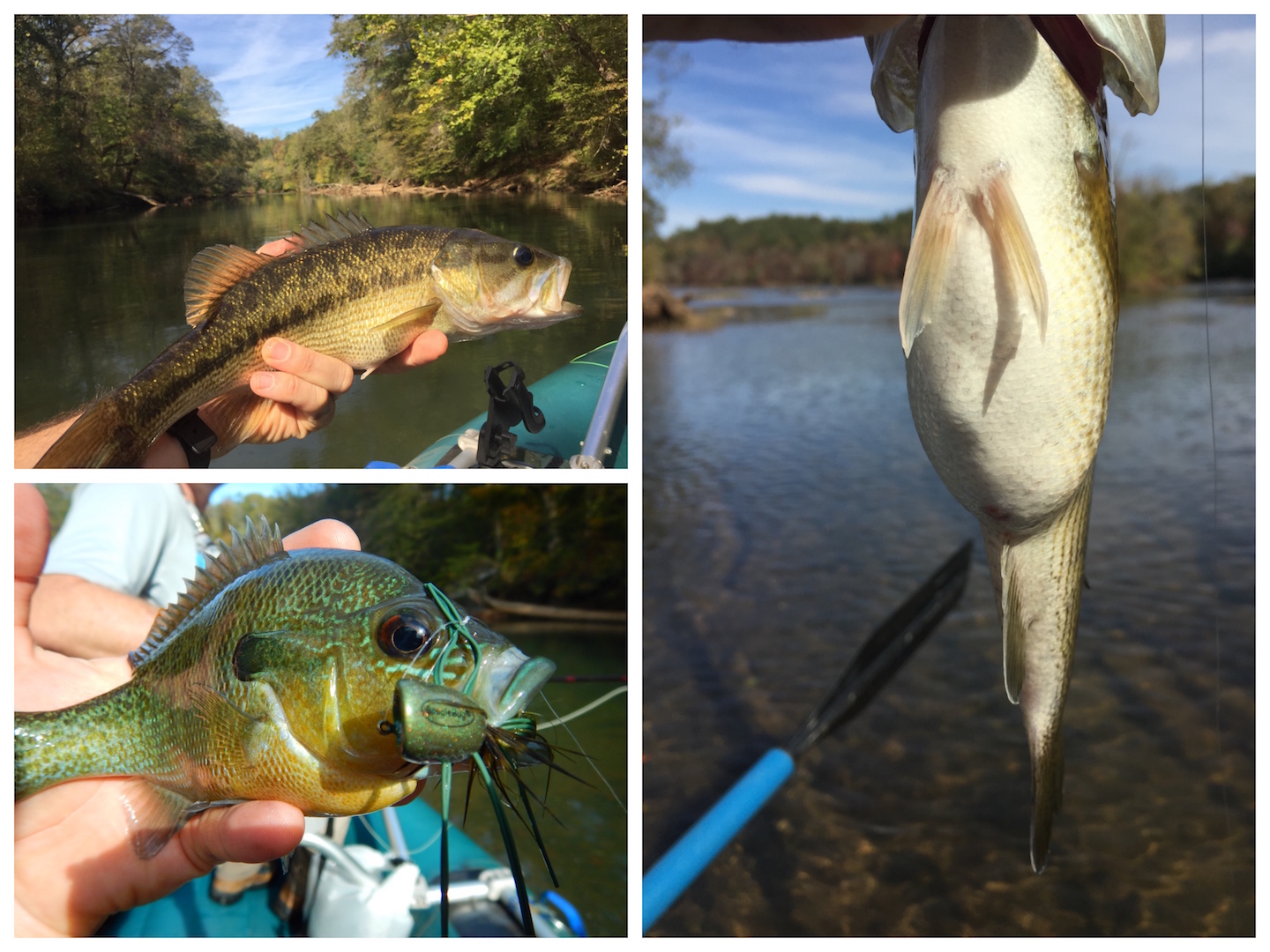 Earlier this summer I took a little video footage of Lakewinds Golf Course at Lake Martin with my drone and thought it would be a great time to share the video with you.
With the weather being so mild it is a nice time of year to be on a golf course.  Lakewinds Golf Course is a public golf course owned by the City of Alexander City.
It has a nice layout around the Lake and is regulation length 18 holes.  Lakewinds is open 7 days a week from 7 A.M. until dark.
Lakewinds is located about five miles east of downtown Alex City and just south of Hwy. 280 – the address is 95 County Road 40, Jacksons Gap.
Lakewinds Golf Course Google Map
Make your tee time today by calling 256-825-9680.
If you would like the best app for Lake Martin, Alabama, complete with events, eats, home search, and landmarks, please see my Lake Martin Voice App. It's free! Just search "Lake Martin Voice" in the app store.

Right now is prime hiking time around Lake Martin.
We've had a really hot and dry autumn, but the temperatures are finally getting right to hit the trails. The other day we Coleys headed to one of the CRATA trails.  It's the Deadening Alpine Trail.
It sounds pretty severe but it's actually a really nice hike. The trailhead and parking area is located just west of the entrance to The Harbor subdivision on Overlook Road. The trail transitions from a red clay and pine tree stand to a deciduous forest with mountain laurel and rhododendron that makes you realize you're on the southern end of the Appalachian Mountain Range.
The trail takes you up and over a ridge that you have seen a million times by boat if you have visited Chimney and Acapulco Rocks. In fact, the coolest part of the hike is when you hit some big boulders that are pretty high up from the water that look straight across to Lake Martin's most infamous landmark. You can hang out on the rocks and get some selfies, or try and squeeze through the Needle's Eye!
We just fooled around on those rocks for a while and then hiked back in time to catch some football on TV. It was lots of fun.
If you'd like to learn more about Cherokee Alpine Ridge Trails, click here for their website. They are a great nonprofit that maintains many miles of trails around Lake Martin.
If I can help you look for waterfront real estate in The Harbor, or anywhere else, please call me at the number on the top of this screen or CONTACT ME HERE.
Here at Lake Martin we don't have a huge mosquito problem. However, they are out there, and a few factors in the last several years made me want to write this blog post.
First of all, mosquitos have been in the news here lately as carriers of some viruses and sicknesses.  Secondly, there have been some pretty cool advances in treatment methods that weren't around a few years ago.  The cost of professional treatment has come down so low that it's difficult to justify doing it yourself.  Lastly, I've had buyers ask me about it.  That factor alone is enough for me to let me know I should write about this!
And yes, I know I'm writing about this in November.  But here at Lake Martin we are still easily in the 80s.  I even had some friends of mine that were bitten while out Trick or Treating last week.
I'd like to introduce the Mosquito Authority.  It's a great local company that is owned by some friends of mine.  They can help control mosquitos around your Lake Martin home.  Be sure to watch the video above to learn more about their services and see them in action.
They are based out of Montgomery but have been expanding to Lake Martin lately.  I caught up with them the other day when they were treating a home in the Blue Creek area.
Here are a few more Frequently Asked Questions:
Q.   Is the mosquito treatment safe at Lake Martin?
A.   Yes, because of our targeted application, it goes and stays where we put it.  By the time the product begins to wear off, runoff is minimal.
Q.   Is the spray safe for kids and pets?
A.  After the spray has a chance to dry in about 15 minutes, it is perfectly fine to let your children and pets run around.  We don't spray the grass, but we focus on where the mosquitos hang out.  They frequent your trees and shrubs.
Q.  How often do you spray a home?
A.  We recommend spraying every three weeks.  The first spray will make a huge difference. The second one helps to break the life-cycle.  After that, it is more of a maintenance thing.
Q.  How long does each spray last?
A.  Our product is very durable.  It can last up to three weeks, even if it rains.  We only spray during dry conditions and after it dries, even rain doesn't have much effect.
Q.  How much does it cost?
A.  It depends on the size of the yard, but you have options.  You can choose to pay per spray, you can pay for the season package with 2 payments or to save the most money, you can pay for the whole 10-spray season in one payment.  There is no commitment or contract.  You can stop service whenever you want.  For 2016 the full season price was $525, the 2 payment plan was $285 and the monthly rate was $62.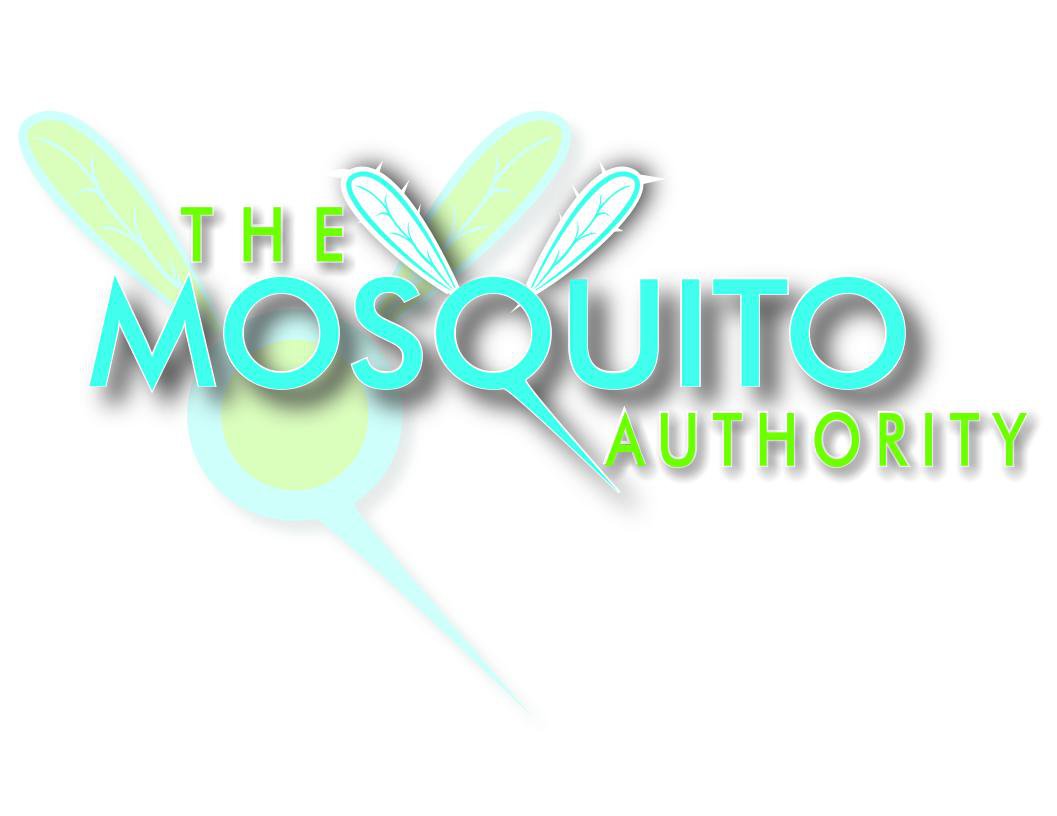 The Mosquito Authority can be reached at 334-648-0936 or find them on Facebook at The Mosquito Authority of Alabama.
Renew Our Rivers – Lake Martin / Tallapoosa River clean up days are Friday, November 4th and Saturday, November 5th.
Come one – come all!  Help keep Lake Martin beautiful!  Every year the Renew our Rivers event gives you the opportunity to make a difference.  Volunteers assist in roadside and lake shoreline cleanup.
Volunteers should report at 8 a.m. each day to the Wind Creek Park Marina, Kowaliga Boat Ramp or the Blue Creek Marina.
According to John Thompson (one of the organizers of the event) over 290 volunteers were involved last year to fill more than 400 bags which weighed over 6 1/2 tons!  How about those numbers? (Click here to read more about Renew our Rivers 2015)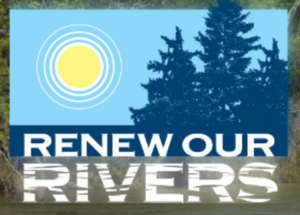 Renew our Rivers 2016 for our area is coordinated by Alabama Power, the Lake Martin Resource Association, Russell Lands, Advanced Disposal, Wind Creek State Park and TowBoatUS Lake Martin.
Mr. Daniel Powell, a spokesman with the Alabama Black Bear Alliance (ABBA), will be the guest speaker.  ABBA's goal is to "…work cooperatively and voluntarily for the conservation of the black bear in Alabama through research, education, and habitat management."  Mr. Powell lives in Washington County where there is a sizable population of the black bear.
According to Mr. Powell, black bears are expanding their territory into central Alabama.  It is important for us to have as much information as possible about the expansion of the black bear and its impact in the communities near Lake Martin.
Red Hill Community Center google map
Click here to read a story published in the Alex City Outlook from June of this year about black bears sighted in the Lake Martin area.
With several local sightings around the Lake Martin area recently, this sounds like a good meeting for us folks around the Lake to attend.
I have seen a few black bears in the wild in my lifetime. The first time I ever saw one, I was working in Yellowstone National Park one summer after my freshman year in college. I wasn't too impressed by black bears back then. I think it was because: 1.) I was too young and too dumb to have proper reverence and 2.) I was extremely scared of grizzlies, and maybe black bears paled in comparison.
I also have seen some in the Great Smoky Mountain National Park when trout fishing with my friends Ian and Charity Rutter at R&R Fly Fishing. Maybe I was old enough to appreciate them, or maybe the Rutters did a good job of explaining the bear's part in the ecosystem to me, but I was fascinated to see them.
It fires me up that there's a decent possibility that black bears will return to the Lake Martin area. They were once an apex predator around here, like the striped bass in the water. Let's hope and pray that we humans handle the bears' return in a responsible way.
Q:  We just celebrated our first summer at the Lake in our new home, and I appreciate your contribution to making that happen.  I have been wondering where one can find the water temperature of the Lake?  We are headed down next weekend and are curious about whether it's too cold for adults to swim.
A:  Have fun!  I am so happy for y'all!  I don't know of a good resource for lake temperature that would give you a daily reading but there is a resource with some historical readings.
The Alabama Water Watch (AWW) is a citizen volunteer, water monitoring program that covers all of the major river basins of the state.  To read more about AWW click here for their website.
In the Lake Martin and Tallapoosa watershed area there is a group called Lake Watch Lake Martin (LWLM) that monitors 49 sites around the area.  According to their website "Trained volunteer monitors test water chemistry and do bacteriological monitoring."  Part of what they report is the water temperature.
One of the monitors, Kathryn Braund (who was also kind enough to explain to me how to use the website) wrote an article for the Alex City Outlook about her experience as a monitor.  Read the article here.
The graph above, found on the AWW website, shows the water temperatures at the Smith Landing monitoring site as read by LWLM.  The temperature was recorded 201 times between October 1994 and September 2016 with each red dot representing a reading.  So for example when the reading was taken in January 2016 the water temperature was about 12° C or  54° F – pretty chilly water as you would expect for that time of the year.
If anyone out there knows of another resource for the temperature of the Lake please let me know!  Call me at the number at the top of the page or contact me here.
A reminder for you to take advantage of the free Driving and Docking Clinics being offered by Singleton Marine at Blue Creek Marina – lots of dates remaining!  I wouldn't want you to miss the boat!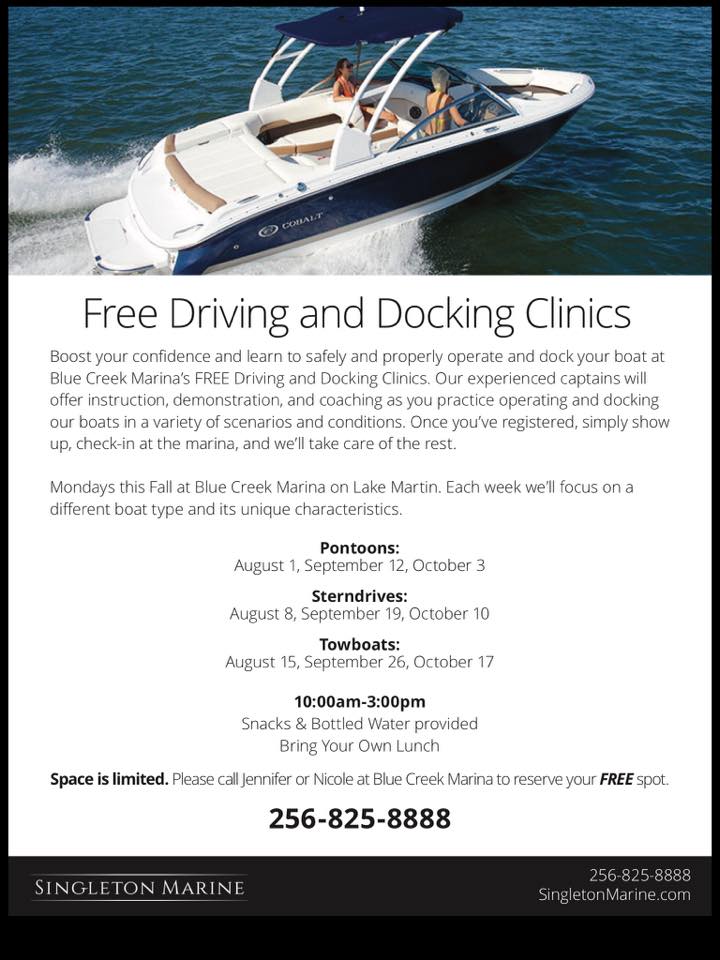 Blue Creek Marina is located at 7280 Hwy. 49 (aka Stillwaters Hwy.) in Dadeville.  Click here for the Google Maps location.
For other events around Lake Martin download my free app:  http://lakemartinvoice.com/app
September is a magical month here at Lake Martin. I love it. The water is still pretty warm, but the nights are cool. Not even the oldest of codgers complain about boat traffic, because there is none. One other factor gets me really fired up about Lake Martin life in the fall: striped bass fishing!
I'm on a continuing quest to figure out how to reliably catch striped bass on my fly rod here at Lake Martin. I have learned a lot over the past few years, mostly by error. One huge thing I have learned is that step one is to find the fish. That may sound pretty simple, but to me it is the biggest element of the game.
That's why I always pay attention to David Hare's striped bass reports. David is the owner and head guide at Alex City Guide Service. Although he is primarily a bait fisherman, no one on the Lake knows the striped bass patterns better than he does.
Please see his report for October below.
I also pay close attention to David's Facebook page.
If any reader out there has some good tips for me to catch them on my fly rod, please let me know!!
9/12/16
Water Level 487.8 ( full pool 491.00)
Surface Temp / 84º–89º
Clarity / Very Clear
As predicted September on Lake Martin was awesome. Both day and night trips were producing numbers of stripers. Of course your better quality stripers were and will always continue to be caught on live bait. We still occasionally do get a trophy on artificial baits trolling. At press time we (
Alex City Guide Service
) have boated numerous trophy stripers this month including several in the 30 + lb. range.  With the Lake record being 52 lbs. (which was caught by Alex City Guide Service) and this year's Lake record so far being 45 lbs. (which I am proud to say also was caught by us) – all were caught on live bait in which we specialize in and it continues to keep us on the map for
one of the best trophy striper lakes in the country.
October will be (if the past holds true) another awesome numbers game. There will be lots of stripers and bass caught this month with the water temps cooling down. Not only will you be able to catch these fish trolling  and live baiting, you will also be able to catch some on top schooling.
Remember October is a transition time and you're most likely to find fish most anywhere on the Lake.
No matter what species you enjoy targeting you can normally have a good time in October.
If you don't know Lake Martin or you just had rather hire a guide to increase your chances of a fun day on the water then give us a call at
256-401-3089
and we will take care of the rest.
Until next tight lines !
Capt David Hare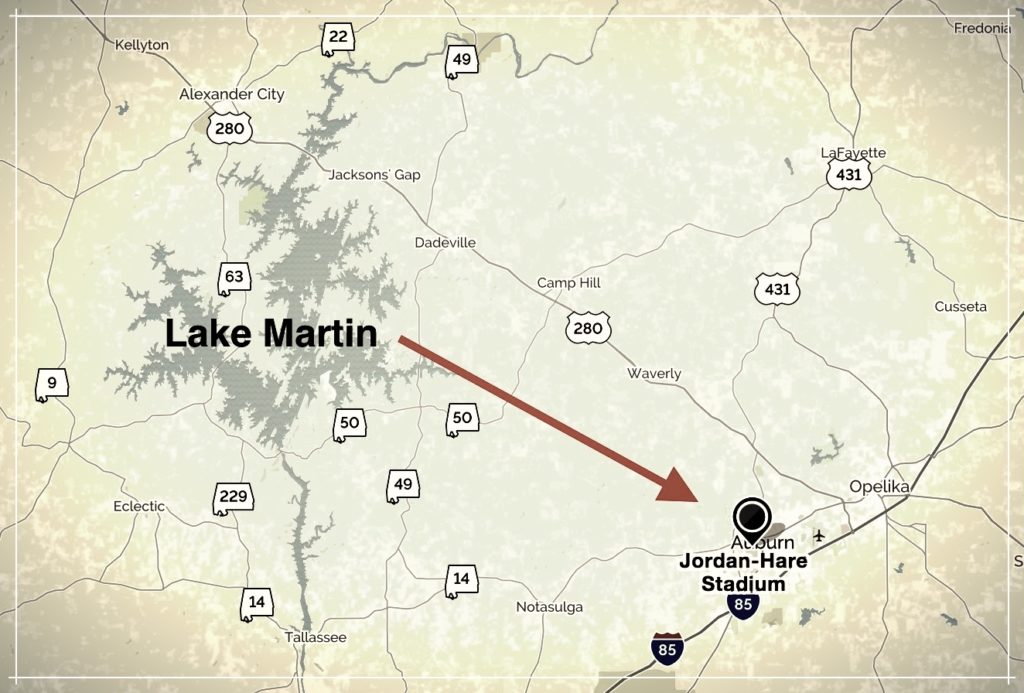 Do people stay at Lake Martin for Auburn games?  I believe the answer is YES. The Lake is a such a short drive to Jordan-Hare Stadium.
According to an article published earlier this month in Alex City Outlook (click here to read) Auburn home football games make a big impact on the economy around the Lake Martin area. Local merchants, businesses and restaurants report increased revenue for home game weekends.
And rentals at Lake Martin are popular for football weekends – enjoy the game in Auburn on Saturday and the Lake on Sunday!  What could be better?  (besides a winning season).
Even if you don't plan on going to the Auburn football game, if you are coming to look at waterfront real estate, it affects you, too.  As an example, I recently had a couple from Atlanta coming in to look at some homes and lots on Lake Martin.  They happened to be coming on a football weekend, and hadn't made any reservations.  Most of the local hotels around the Lake were booked up!  So it always pays to think ahead, even if you are not a football fan.
Since we are talking about Auburn and Lake Martin … were you one of the few that missed Auburn's kicker, Daniel Carlson's, Instagram video from this summer?  He and teammate Will Hastings were at Lake Martin "working hard in the offseason."  Click here to see the video and read the article from AL.com.
Whether or not you Roll with the Tide, yell Waaarrr Eagle, scream Go Vols, support the Bulldogs (Mississippi State or Georgia), geaux with the Tigers, get fired up about the Gators, Gamecocks, Razorbacks, Rebel Black Bears or any other team – enjoy the Fall with Faith, Family, Friends and Football!