Archive for the 'Lake Martin Area Info' Category
A Lake Martin Leased Lot waterfront home is becoming an increasingly rare bird in our real estate market.
If you're new to searching the Lake Martin MLS, you might have noticed a field in the information sheet that looks like this: Deeded: Deeded or Deeded: Leased. This is shorthand. If we had more room, it would probably look like: Is This Lot Deeded or Leased? and then have the answer either Deeded or Leased.
What is a leased lot home on Lake Martin?
A fair question. It's a home where the seller is owns and is selling the improvements only, but they don't own the land underneath it. They lease the land, usually from Alabama Power. Historically leased lot homes are less than 10% of overall sales. For more information, see the Leased Lot category of my blog.
Why are leased lot homes becoming more rare on Lake Martin?
About two or three years ago, Alabama Power began selling some of the homeowners the lots which they lease. Mind you, this was not Alabama Power opening up new lots to lease or sell, this was them contacting homeowners on existing leased lots, and saying, in essence, "hey, do you want to buy this lot at $X?" Because of this (relatively) new phenomenon, we Lake Martin agents are seeing fewer waterfront leased lot homes for sale on the market. Those that are on the market usually have an option to buy the lot. Often, you'll see this noted in the (super secret) Agent Notes section of the Lake Martin MLS.
Recently, I had a buyer ask me about how one goes about purchasing a leased lot home with an option to buy the lot.
His Q: Is being able to secure purchase of the lot a reasonable contingency on a contract for the house? Would both transactions be handled together at one closing and with one mortgage or would they have to be separate?
My Answer:
"Excellent questions, I have closed a couple this way:
1.) That's an absolutely reasonable contingency. In fact, I as your agent would insist on such a contingency, broadly worded like "contingent upon buyer's obtaining an acceptable contract with Alabama Property company to purchase Lot X for $yyy,yyy and acceptable review of all lease documents." The idea here is that if you can't buy it for what you want, you're out of there.
2.) closing at one time is doable. I have had one where technically it was two closings but they happened at the same time, where you sat down at the table and signed a bunch of docs to buy the lot first and then a bunch of docs to buy them all together. But it felt like one closing. I can recommend lenders around Lake Martin that are used to this concept. I would not recommend getting lenders from out of town because they have a hard time wrapping their heads around the concept. No slight against them, it is admittedly a weird concept and if I hadn't seen it at Lake Martin I would know nothing of it myself. In fact, growing up here I didn't know anything about it, it wasn't until I started selling real estate that I learned about it.
FYI here's everything I have ever written about leased lots: Leased
It's a little outdated because of the above but it hopefully gives you a decent background.
Do you have any questions about Lake Martin real estate?  If so, please email me with this form or : info (at) lakemartinvoice (dot) com!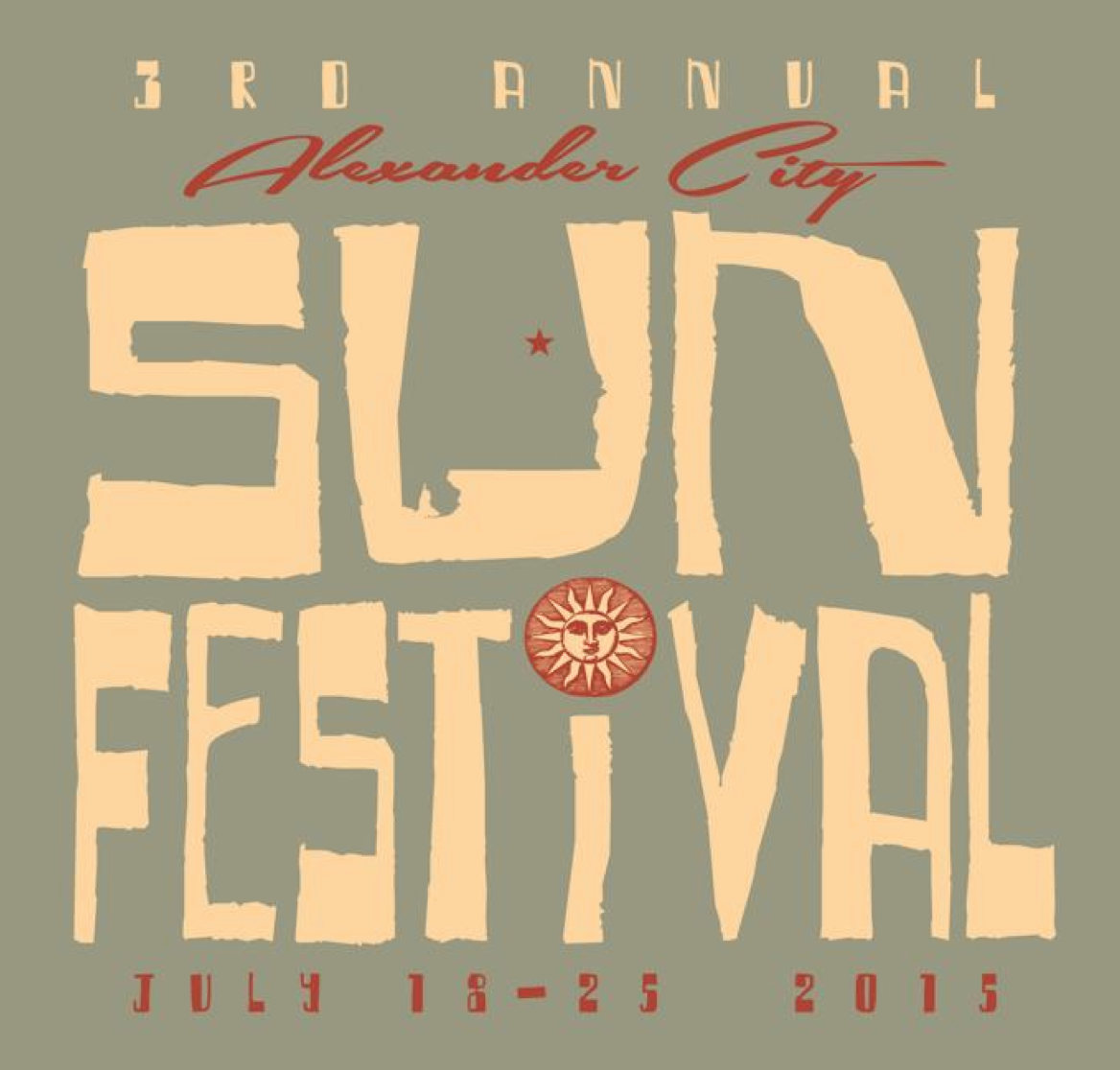 The Alex City SunFestival is a week long series of events coordinated by the Alex City Chamber of Commerce. It is a variety of things from hikes to downtown dancing! There is truly something for everyone. This is the third year of the festival. The Chamber has lined up a lot of local sponsors, and the entire community is involved.
For a complete schedule, see their website:
You can also see their Facebook Page here.
I think this is a great idea and it is really well done. Most of the events are free, but the week culminates in a Fireworks show and concert on July 25th by David Nail.
Here are the details:
This ticket will also get you into the Sun Festival Tailgate & BBQ Cook-off starting at 12:00Noon. 7:00pm Band Battle Winner 8:30pm David Nail 10:00pm Fireworks You will need a printed copy of your ticket to exchange for a wristband that will give you full access to all of the day's activities at the Charles E. Bailey Sportplex. You can bring your ticket to the Alexander City Chamber of Commerce to get your wristband or pick it up the day of the event.
I am putting some, not all, of the events on my Lake Martin Voice App.
Once again, congratulations to the Chamber and everyone in the Lake Martin area that has stepped up and made this week great!

Local Lake Martin agent Amy Clark is featured on an upcoming episode of HGTV's Lakefront Bargain Hunt!
Amy is the broker and owner of Amy Clark Real Estate. Amy's contact info is:
Amy Clark Real Estate, Inc.
1994 Cherokee Road
Alexander City, AL 35010
http://sellinglakemartin.com
Amy is a great real estate agent and friend. She has been a very loyal member of the Lake Martin Area Association of Realtors for years, and has served in just about every office there is. Amy is also a hard working, good person, and I am so happy for her that she and her husband and fellow agent Todd were featured on HGTV. Please tune in to watch!
Show times:
Sunday May 3 at 7:30 pm CST
Monday May 4 at 2:30 am CST
Friday May 8 at 1:30 pm CST
Here's the link on HGTV's site: Lakefront Bargain Hunt
We are pleased to announce a brand new free app for the Lake Martin area!   The Lake Martin Voice app is your mobile guide to the Lake Martin, Alabama, area. We offer mobile waterfront real estate search and events, mapped guides to restaurants (with menus), shops, weather, and much more!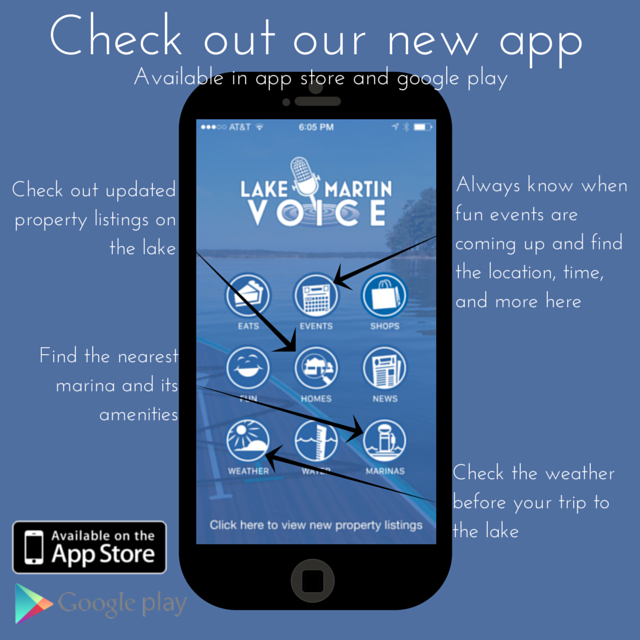 As you can see above, the different tabs you can click through to navigate and learn more about what's near you or happening at the lake are:
Homes – every single home & lot for sale in the Lake Martin MLS, at your fingertips. Use our fast searches like "New Listings" or "Price Drops" or create your own custom search. Cruise by boat and see what's for sale around you if you share your location with the app.
Eats – Restaurants on and off the water around Lake Martin, mapped, with menus
Events – what's going on this week? Next month? Click and scroll to find out.
Fun – Other things to do like where to hike, where to bike, boat ramps, golf courses, churches, and more.
Weather & Water – conditions right now at Lake Martin.
Marinas – mapped locations of all Marinas, plus contact info. Share your location with the app and see where you are, too!
Shops – retail therapy locations on and off water
News – the skinny on Lake Martin stuff
For example, here's what the "Eats" section looks like. If you share your location, you can see where you are in relation to the restaurants. I snapped this screen shot when I was over on the east side of Lake Martin. If you want to browse around the map, you can. Or, if you want to scroll through the list at the bottom, you can do that to. Your call!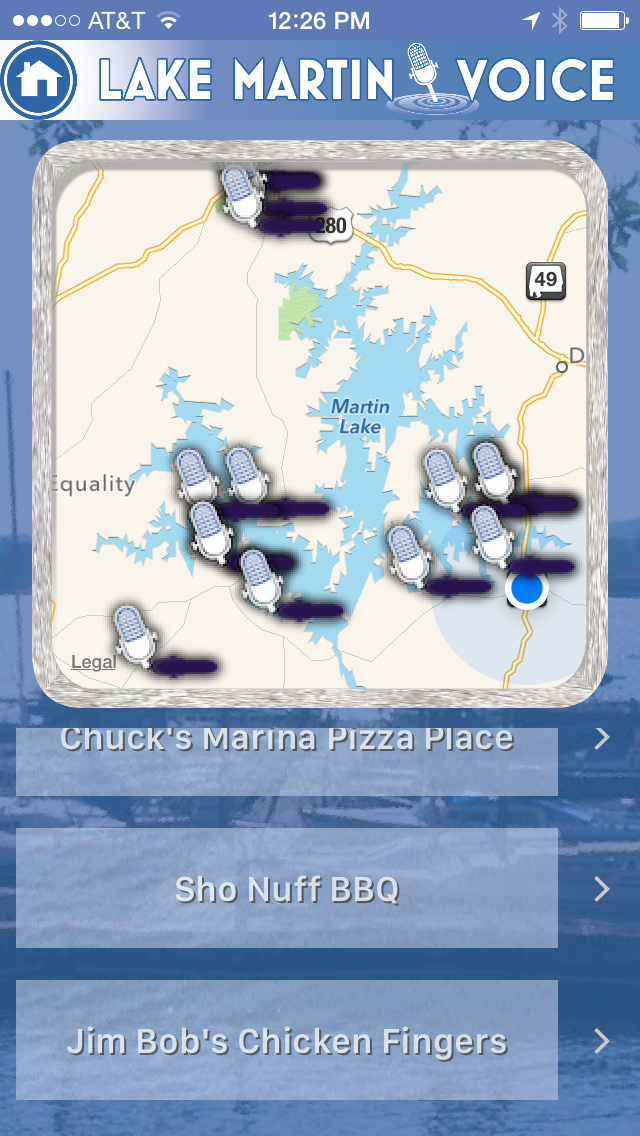 The Shops, Eats, and Marinas sections all work similarly, in that you can browse by map or by list. Every single Lake Martin marina is listed, but you will notice not every restaurant and store are. We purposely left out big chains like Wal-Mart or McDonalds. Nothing against them, but there are plenty of maps and apps that can help you find them easily. Our goal here is to make a special point to mention the locally owned businesses that are so frequently overlooked by visitors. For that matter, there are Alex City folks that are unfamiliar with the Dadeville side, and vice versa, so hopefully it helps them, too!
The Lake Martin Voice app is available in the Apple App Store and on Google Play for Androids.
For more information, please see our FAQ page at: Lake Martin Voice app FAQ 
If you want to request to have an event, restaurant, or shop listed in the app, you can fill out request forms below.
CLICK HERE to request for a shop be added.
CLICK HERE to request for an event to be added.
CLICK HERE to request for a restaurant to be added.
Yes, the news we've been wanting is finally here – it's official!
FERC HAS APPROVED A 483 FOOT WINTER POOL & FULL POOL IN FALL!!

FERC has been in the process of relicensing the usage permit for Alabama Power for several years. Each license lasts about 30 years, so it's a tedious process. If you would like full coverage of this, please see past articles I have written in the Water Level category in my blog. In fact, I think the first post I wrote for my Lake Martin real estate blog back in 2007 was about its water level.
Back to the Good News
If you would like to read the official statement from FERC, please CLICK HERE for that. If you would like to download the entire EIS, CLICK HERE – but be warned, it's a PDF and about 4.7 MB and 295 pages.
The announcement has two main parts:
Lake Martin will only go down to 483 feet at the bottom of winter pool, as opposed to 480 in the past. Three more feet will mean a ton more homes and boat ramps will have access to the water in winter. For real estate, this means lots more homes can claim the coveted "year 'round water" prize.
Lake Martin will remain full until October 15, instead of Labor Day. In the past, the gradual water draw down started after Labor Day, usually the first week in September. Under the new guidelines, if we have enough rain, draw down will not start until October 15. As in the past, it won't drain overnight, but it is a slow decline that hits bottom in late November or December. Now, it the bottom will be three feet higher!
What Does This Mean? As I have said in the past, I don't think this huge victory will raise waterfront real estate prices on Lake Martin overnight. We should not see a huge markup tomorrow. But I do think that it will provide upward pressure for the next three decades. Everyone likes water, and the higher the better. I see this as a tremendous economic impact for the area as more tourists and second homers stay around longer in the fall!! I will write more about this but for now I would like to post this and celebrate!!
Update 4-10-15: Here's a link to Alabama Power's Official News Release
ONE MORE ANNOUNCEMENT:
I was going to wait until tomorrow but I am giddy with excitement, so here it goes:
I have created a FREE app for the Lake Martin area!! More info CLICK HERE!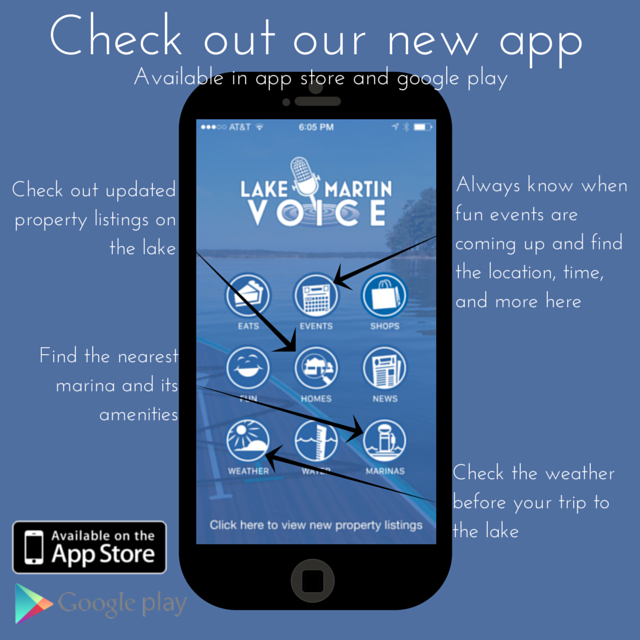 The purpose is to provide an awesome mobile real estate search, but it's much, much more than that. I also have curated info that heretofore only locals knew – Lake Martin events, where to eat (with menus), where to shop (with hours), weather and water level, and other things to do (where to hike, where to bike, etc).  Imagine, when you wonder what's going on at the lake, you are two clicks away from it now!!   Here's what the logo looks like: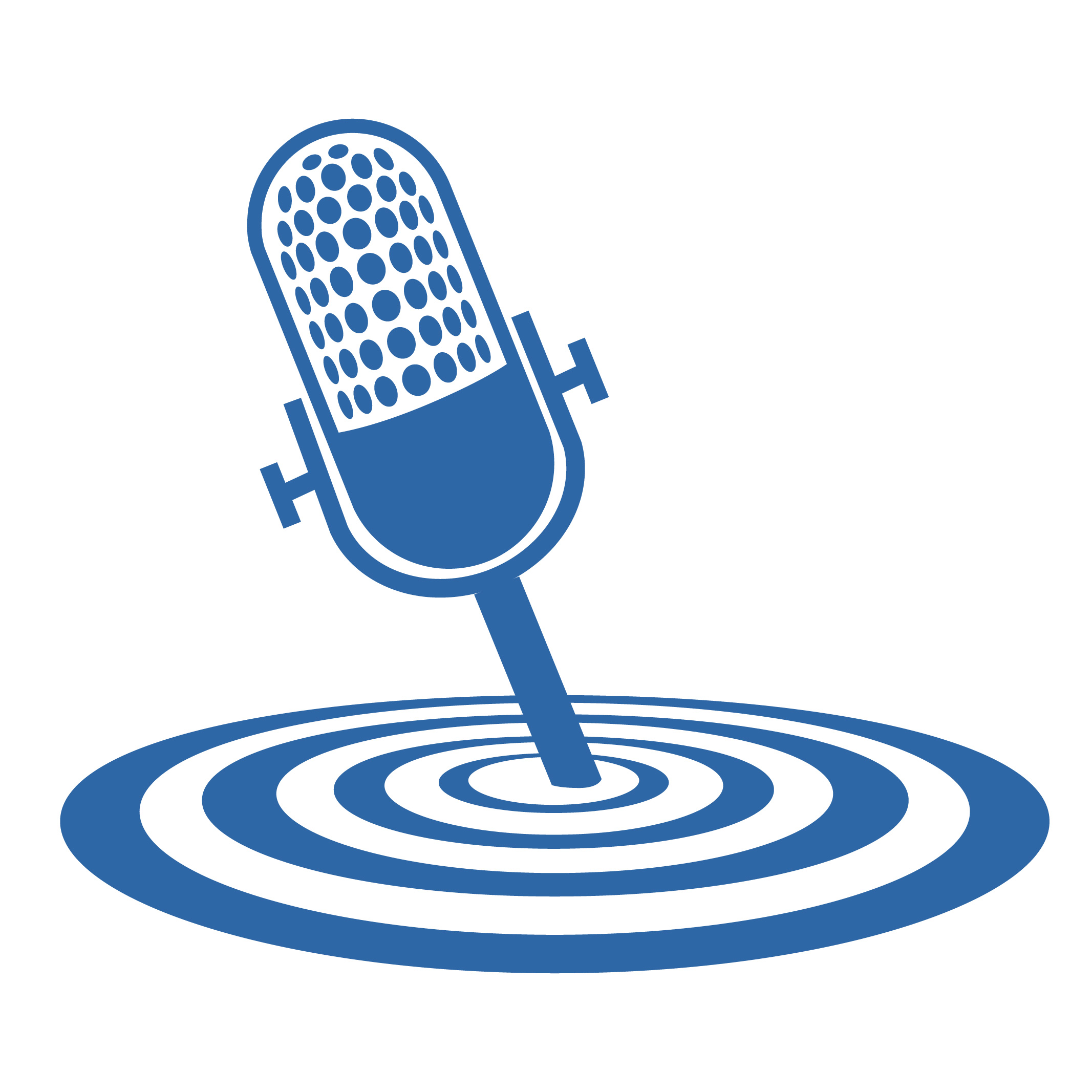 It works on Apple and Google / Android, and in celebration of the high water approval it is FREE!!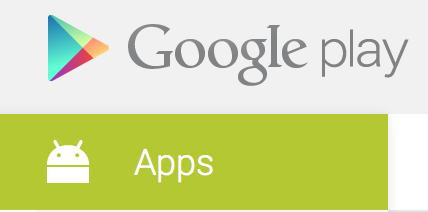 More news!
If you think the water level thing is good news, how about the fact that the creator of the universe sent His Son to die for you? That's what Easter is all about. We are giving praise for the fact that even though God knows are hearts, our innermost thoughts and sees that we're sinners, He sent His son to die for His children. By His Grace we are saved, no other reason. Now that's some real good news!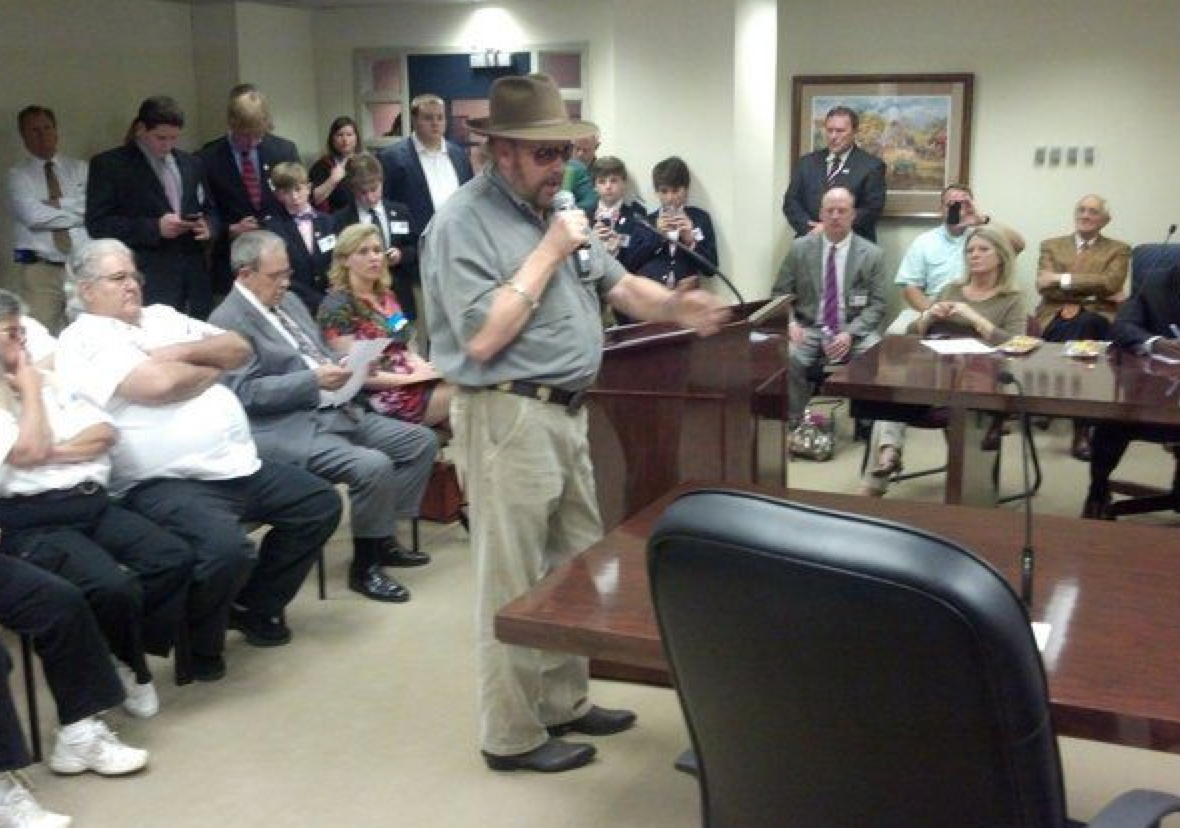 I know some people don't call Hank Junior Junior anymore, but he was in Montgomery recently lobbying for a new bill concerning deer hunting. Hank Junior's an avid hunter and land owner in LA (aka Lower Alabama).
I thought it was interesting that he made reference to the Lake Martin legend of Kowaliga while he was speaking. That's right, the same Kowaliga that inspired Hank Senior to write the song, and it was the same Kowaliga that named a restaurant, bridge, marina, and burgeoning downtown scene in the Lake Martin area.
Here's a link to the article about the bill Hank Junior supports.
What are the major towns or cities around Lake Martin, Alabama? I get this question from time to time when I am talking to buyers on the phone about Lake Martin real estate.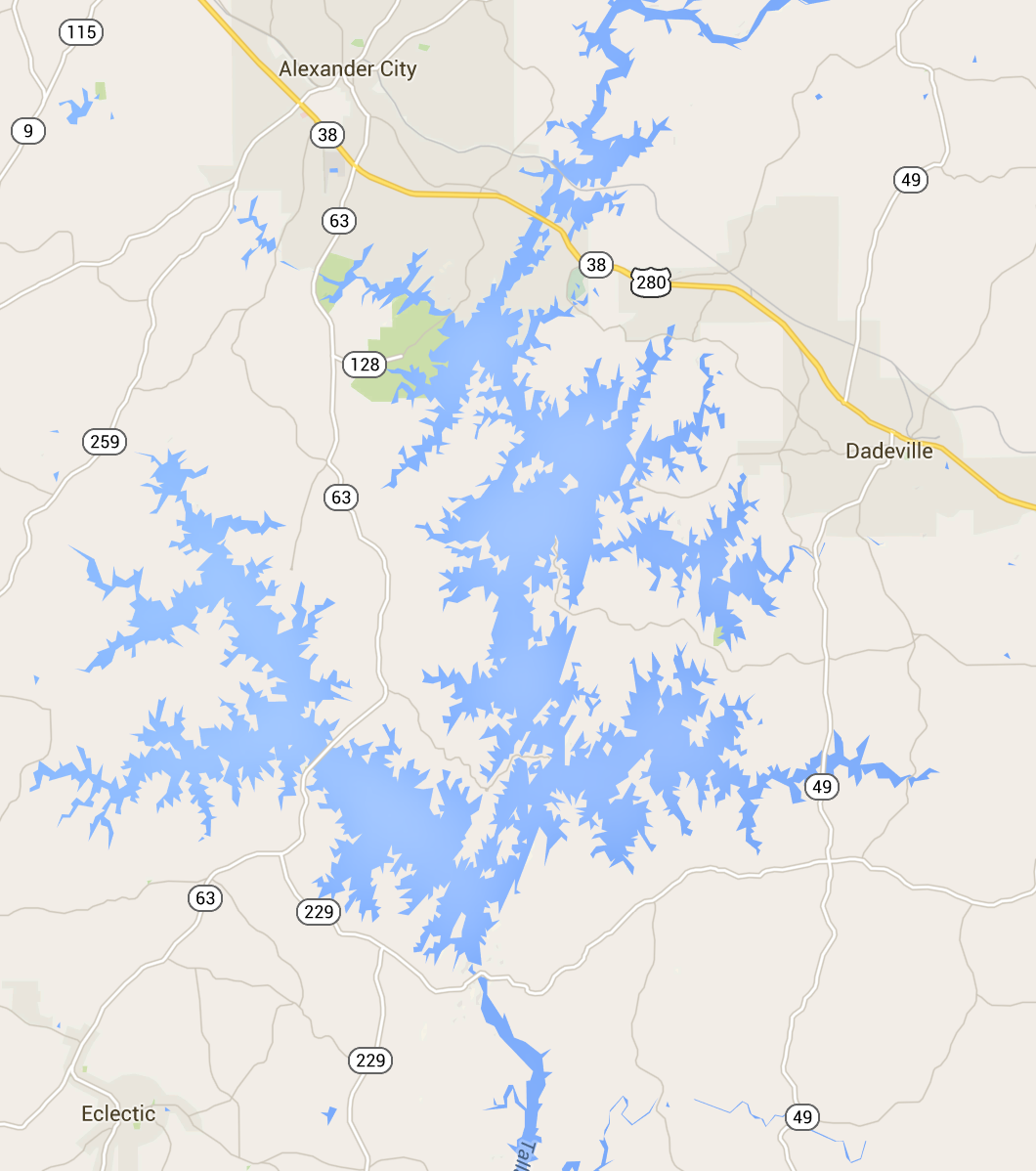 I have written here before that I usually get my best and most effective blog post ideas from my buyers. When one of my buyers asked me this question today, I realized I have never written about it here.
I am biased because I grew up in Alexander City, and sell on the lake now, but I think it would be a wonderful community for anyone.  The three major towns closest to Lake Martin are:
1. Alexander City (aka Alex City) (1 hour 10 min from Birmingham, 45 min from Auburn, 1 hour from Montgomery)
2. Dadeville  (1 hour 30 min from Birmingham, 30 min from Auburn, 1 hour from Montgomery)
3. Eclectic  (1 hour 30 min from Birmingham, 45 min from Auburn, 25 minutes from Montgomery)
If you are a researcher and would like to know more beyond the Wikipedia articles I linked above, here are some great resources for the area:
Lake Magazine and Lake Martin Living are lifestyle magazines, Alex City Outlook is a paper, the Dadeville Record is a paper, here's a link to their viewer:  http://boone.newspaperdirect.com/epaper/viewer.aspx
or their sites:
http://www.alexcityoutlook.com/
http://lake.lakemartinmagazine.com/
http://living.lakemartinmagazine.com/
Yes.  Lake Martin is now bigger AND smaller.
When I talk to people about Lake Martin waterfront real estate, they are usually amazed by the size of our lake – 770 MILES of shoreline is the number I've told people for as long as I can remember.  That's a huge lake, especially when you consider only 30% of the shoreline is developed.
But a new measurement is showing we have even more shoreline than that!  880 miles to be exact.  According to an article in the Alexander City Outlook, Alabama Power's new measurements show the lake has MORE shoreline but LESS water (measured in acres) than previous estimates revealed. I was once a pre-engineering major, and among the many reasons I washed out was the fact that I can't grasp how you can have more shoreline but less acreage. Nevertheless, this is interesting news!
Everyone adjust your Lake Martin trivia accordingly.
Here's the Outlook article:  New figures show Lake Martin has more shoreline 
Also – according to this article, we may not know whether FERC has approved the new winter water level request until next summer.  So don't expect an answer anytime soon.  These. things.  just. take. a. long. time.  To read more about the relicensing of Martin Dam, check out the links below:
Update on Lake Martin's FERC Relicensing
FERC Lake Martin Meeting Recap
If you're considering a Lake Martin real estate purchase at Lake Martin, give me a call.  I'd love to share my knowledge, my experience, my trials, and my errors, with a good bit of Lake Martin trivia thrown in on the side. No extra charge!  John Coley  334221 5862, or click here to contact me.
The Lake Martin waterfront real estate market is a unique animal. I try hard to provide meaningful market reports, built on math and not assumptions. I recently sent out my 2013 Year End Review via email. In it, I asked for suggestions on how to improve my report.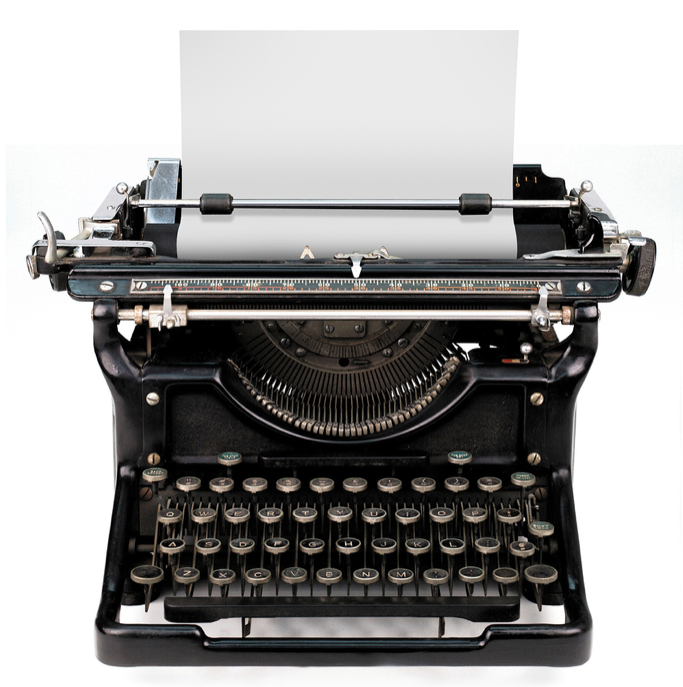 I received two very interesting emails, and thought I would publish them here. I would like to once again thank these readers for their input, and continue to ask for suggestions, and challenges, to my published numbers and analysis. With such a small number of homes sold each year, it's critical to have good information. You won't ever hurt my feelings if you think I am wrong or looking at something the wrong way. On the contrary, I would love to hear from you.
Here is the first email:
On Feb, 2014,  "Paul" wrote:
Just read though your email – great to see sales and construction activity continue to climb. You mentioned that you do not necessarily see price appreciation…..yet. Presumably you have the aggregate of sales dollars per annum. Does that not evidence any increase in avg sale/property?
Just curious because I was wondering how much the rate environment (which is still very favorable) could have an impact on discretionary/second home real estate purchases.
And my response:
Begin forwarded message:
From: John Coley
Subject: Re: sales data
Date: March, 2014
To: "Paul"
Hey "Paul," thanks for your email. I don't really look at aggregate sales dollar figures because I am not sure it is representative. For instance, the aggregate sales data in 2013 is going to be about double of 2008. But – 263 homes were sold in 2013 compared to 137 homes in 2008. If you looked at aggregate sales data you would be tempted to conclude that values have doubled since 2008, which certainly does not meet the smell test. I don't know of any market anywhere that has doubled since 2008. In fact, I think values dropped slightly in 09 and have been steady since then. My bell curve chart and real world examples (homes bought in 08 that are for sale now) confirm that. But it is certainly interesting to consider.
As to interest rates – I don't think rates mean a hill of beans to the average buyer. I think their interest rate sensitivity is zero. I have never run the numbers, but now that I know how to do so (I plan to do it like I did for WF footage and lot size) – I might try it. Stay tuned to my blog in the next few weeks, I am publishing the math behind my studies of price per WF foot.
Great to hear from you!
And the second email:
Dear John:
You asked for input on your charts, so being a CPA I couldn't resist giving some! The chart you are using to determine whether prices are increasing I don't think is accurate for that purpose. For example, let's say in 2014 a lot of people in the $700,000 price range bought a lot of houses, let's say 25% of all 2014 sales – the chart would of course spike at the $700,000 level indicating only that more people are buying houses at that level than they did in previous years. If the $700,000 buyers were buying houses that were previously sold for significantly less (i.e. a big price increase had occurred), the chart would not indicate that.
I don't know if you have the data, but I believe a very meaningful chart re: price fluctuations would be to calculate the dollar sales per square foot, by subdivision, by year. That would certainly capture any price fluctuations. Since the subdivisions are all in different categories (i.e. comparing the Ridge to Trillium, or Blount's Point area to Willow Point) cannot be meaningfully done.
I would love to see a chart that lists sales dollars per square foot, by subdivision, by year. Can you get your hands on that kind of data?
Many thanks for your very valuable research.
– "C.E."
My response:
From: John Coley
Subject: Re: Lake Martin – February 2014
Date: March, 2014
To: "C.E."
Hey "C.E.", thanks for your email. I appreciate a fellow numbers guy giving me input. I am always on the lookout to build a better mousetrap and to similarly test assumptions of my own.
Re: per square foot – I think this stat is extremely misleading at the lake. The reason is that so much of a home's value is tied up in the lot. PSF analysis works well in things like condos where everything is the same, but lake property is way too diverse and has too high a percentage of overall value tied up in the lot. See a post I did on my blog, way back in 2007:
5 Mistakes When Buying Real Estate on Lake Martin
There is zero correlation between sales price and square footage of home.
In that post I also mention the price per waterfront foot of a lot and its deceptive nature. Coincidentally, I just ran the numbers on that using 2013 sales. I will be posting the results on my blog. I did a scatter plot, and a correlation coefficient calculation. Where +1 is a perfectly direct relationship, 0 is no relationship, and -1 is a perfect indirect relationship, I found that waterfront footage only has about a 0.47 correlation, or classified as a secondary correlation by statisticians. Interestingly, the size of the lot (overall acreage) has a zero correlation. This math confirmed for me that when I am valuing lots, and therefore valuing homes, the most accurate method is to start with a comparable sales method, looking at similar location, view, privacy, and water quality. I secondarily adjust for WF footage, and do not adjust at all for acreage.
I will take a look at your suggestion of analysis by neighborhood. I am doing that already for a neighborhood report, but looking at PSF data on homes in a neighborhood will vary even more greatly because of our small sample pool. That's why I only do price analysis once a year – in Willow Point there were only 8 homes sold in the last 12 months, from 600k to 2.2 million. When your sample pool is that small, it won't normalize easily, and one home sale can thrown the whole thing in a wreck and make year to year comparisons inaccurate at worst. But all this does make for interesting discussion!!!
Regarding your example of the 700,000 category – if you look at the most recent example, in 2011 there was a spike in the over 1 million range. You can see the hump up there. Spikes like this are the prime reason I broke it all down to price strata, and also to look a year's worth of sales. I am trying to normalize out the outliers. But again, great food for thought! Thanks!
Thanks for your email!!
It is so humbling that people read my market reports, much less take the time to comment on them and get me to really think about the conclusions I draw.  It helps more than you know.  A huge thanks for your feedback, and please keep it coming!
C.E., in a later email, suggested that I look at the percentage of and direction of change in per square foot pricing on Lake Martin waterfront home sales. His point was that while the raw number might not be useful, the direction thereof might be, kind of like the DJI in the stock market. I think this is a cool idea and worth some further study!
Welcome to Lake Martin and welcome to LakeMartinVoice.com!  If you're researching a waterfront real estate purchase, I hope this website will become your favorite tool, and, let me be honest – I hope one day you'll give me a call and hire me as your realtor.  I realize that the last thing buyers and sellers want to do is call a cheesy realtor, so this website is my attempt to gain your trust by putting the best real estate info into your hands and letting you take the lead.
So what's the deal with my company's name, Lake Martin Voice Realty?  Am I am radio station? No.  Am I a boutique ( a trendy word for small) real estate company that deals exclusively with Lake Martin real estate? Yes!
LakeMartinVoice.com exists to put all of the most accurate and most current Lake Martin real estate information in one location.
1)  Search the Lake Martin MLS – without a doubt, the most accurate and timely source of listing information. All realtors, all brokerages.   Sites like Realtor.com, Zillow, and Trulia are chronically inaccurate and out of date, so go straight to the local source, our MLS.
2)  Read Market Reports – I break down the statistics – finally, my accounting degree put to good use.  It's hard to argue with the numbers.
3)  Learn about Neighborhoods and geographic areas on the lake – Maps, video tours, histories each area, PLUS a live feed from the MLS with homes currently for sale in each neighborhood.  A handy way to get super hyper local.
4)  Connect to my YouTube Channel – Watch hundreds of videos including home tours, community event videos, and client testimonials.
5)  Request Best Buy and Foreclosure Lists – Choose your price range and I'll send you a hand picked list of homes with good value (IMO).  Request a list of foreclosed properties as well.
6)  Explore local news, events and issues – Read hundreds of current and past blog posts covering life at Lake Martin.
If you have more questions about Lake Martin real estate, and you can't find the answers here, please let me know – I'd love to do the research and even post the answers right here.  You can  call me at 334  221 5862, email me at john (at) lakemartinvoice (dot) com, or click here to contact me.