Lake Martin Voice Realty
info@lakemartinvoice.com
Archive for the 'Entertainment' Category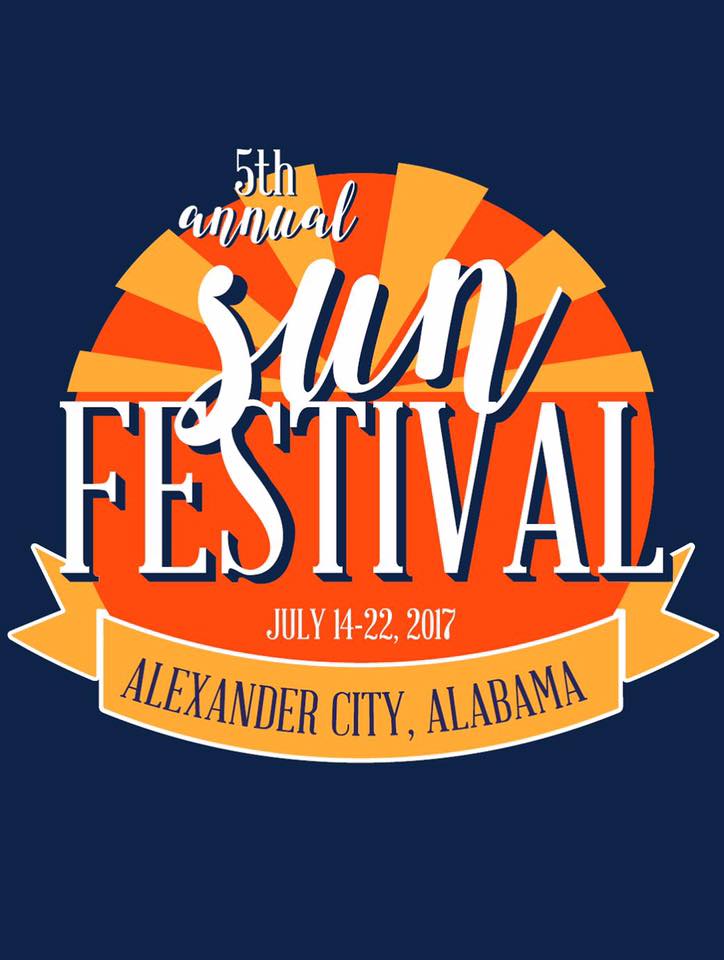 The Alexander City Sun Festival – nine days of fun – July 14- 22, 2017!
I really have to hand it to the Alexander City Chamber of Commerce. I think the Sun Festival is the perfect way to meld the City with Lake Martin. And they always schedule it after July 4th but well before Labor Day. The events are sponsored by local businesses that all bring their own flair. If you are anywhere near the Lake Martin area for this week, you owe it to yourself to catch one of these fun events.
With fun for the entire family be sure to make your plans now because you know you don't want to miss anything! To help with your planning download our free Lake Martin Voice app – all of the events are listed. Be sure to check the Sun Festival's Facebook page and website too for more details. Also the printed day-by-day guide can be picked up at the Chamber office and various businesses around town.
Listed below are a few of my favorite events:
July 15 – Slip-n-Slide 5K and 1 Mile Fun Run – Be sure to pre-register. I saw a pic of the slip-n-slide they will be using. They will end up at Strand Park and that is a great hill for sliding.
July 16 – PaddleBoard Race at Wind Creek State Park – This is sponsored by my friends Nicki and Jackson Dozier at TowBoat U.S. Lake Martin and also by Sharon and the Paddle Lake Martin group. The lake area has a growing paddle community and if you are new, this would be the perfect time to hop in, meet folks, and have fun.
July 17 – Dawg-Gawn Good Parade – Call me a sucker for dogs but I think this is just hilarious. Quintessential small town. You just dress your dog up in a funny costume, show up, and walk the walk. They even have prizes. Don't take it too seriously, this is not Best in Show. It's just for fun.
July 22 – On the Pontoon – two-hour cruises around Lake Martin sponsored by our fellow Lake Martin Voice Realty agent, the ever fun loving Paige Patterson. Paige will need to correct me if I am wrong but I think she has been doing these about three years. She first started them as a way to show real estate to folks new to Lake Martin, and it was such a hit she decided to incorporate a tour during Sun Festival. It's a great way to get to know the Lake. Also, if you absolutely just had to buy a piece of real estate that you saw along the way, Paige probably wouldn't hold you back. Just sayin'.
July 22 – Cornhole Tournament – starting at 4 in Strand Park. Cornhole is a "sport" that requires a minimal amount of effort.
July 22 – Moon Taxi Concert – starting at 6 in Strand Park. End the nine days of Sun Festival fun with a musical celebration! You absolutely need to get tickets ahead of time for this one, but they are only $20. Be sure to check the Chamber website www.alexandercitychamber.com.
Some of the events require registration or tickets. Registration forms can be downloaded at www.alexandercitychamber.com or go by the Chamber office.
Sun Festival is possible due to the Alexander City Chamber of Commerce, the many sponsors and volunteers and the city and county governments. Be sure to thank and support the sponsors and thank the volunteers when you see them!
Happy Sun Festival – enjoy celebrating all that Lake Martin and Alex City has to offer!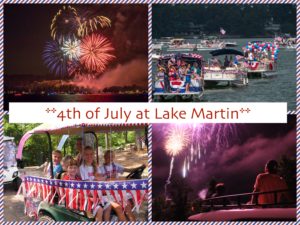 What is there to do at Lake Martin on the 4th of July?
I am glad you asked! Since the 4th is on a Tuesday this year (and hopefully you have Monday off from work) there are loads of events scheduled at the Lake starting Friday, June the 30th. In fact there are too many to list here but don't worry – check out my free Lake Martin Voice app for a full list of events.
As far as July 4th here are some great choices:
The Amp 4th of July Blast – Concert and Fireworks – gates open at 5:00 with music starting at 6:30 from The Bank Walkers and the Sweet Tea Trio. Fireworks will start at 9 featuring the Southeast's largest fireworks show! Tickets are $10 with children 6 and under free.
Russell Marine 4th of July Boat Parade – boats will parade from Kowaliga Marina to Children's Harbor in a "festive and patriotic holiday display." The parade starts at 10. Prizes awarded! Register to enter the parade (call 334-857-2111) or enjoy the parade from the shore!
Blue Creek 4th of July Parade – starts at the North end of Ponder Camp Road at 11 and ends at Niffer's. Watch or enter – fun for all!
Three cheers for the Red, White and Blue!
The Lake Martin Voice app is available for free (click on images below):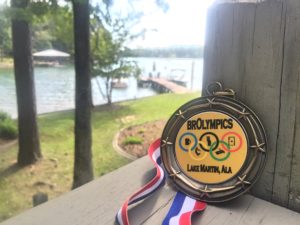 What better place than Lake Martin to reunite with old friends and family? Now's the time of year we all start eyeing the calendar and carving out some vacation time.
I thought it'd be fun to share an aspect of a gathering I've attended here at the lake. It's a get together of old college buddies – just the guys.
I know what you're thinking – mid-life crisis types trying to relive the nuttiness of their youth. Actually, these days, we are more concerned with good coffee. Instead of trying to avoid rooming with the guy that will keep you up all night, you're worried about which oneS of the group have to sleep with a CPAP.
One (of the more creative) of the group came up with the BrOlympics concept last year. It's pronounced "bro-lympics." We "competed" in several categories. Wake surfing, ordering food food at Kowaliga, cards, cornhole, and responsible beer drinking. It was a huge hit! He even made a gold medal for it.
This summer, I encourage you to reach out to your friends, loved ones, and, hey … even your family :)!
If you need help planning your weekend, download my free Lake Martin Voice app here. It has all of Lake Martin's events in one easy spot!

Summer officially starts June 20 but at Lake Martin we all know summer starts MEMORIAL DAY WEEKEND. And boy there are so many events to choose from here at the Lake you are going to wish you could clone yourself to enjoy them all.
Here is a list of events in no particular order:
RXR FEST – three nights of great music at Russell Crossroads – featuring Airside, Mose Wilson and The Delta Twang, The Bank Walkers, Raquel Lily, Jordy Searcy and The Jonathan Bloom Band. Bring your chairs and coolers and enjoy a weekend with family and friends. 6-10pm
Art on the Lake at Children's Harbor – Saturday from 9-5 and Sunday from 9-2 this free art festival features art and jewelry from over 40 artisans with a portion of art purchases helping support Children's Harbor.
Bezlo's Cafe – Opened earlier this year in Eclectic. Avondale Brewing Company Tasting Party from 5-8pm on Friday. Live music from Mark Kelley from 8:30-10pm Friday and Saturday.
Chuck's Marina – Your home all summer long. Live music all weekend – Friday at 7:30pm, Rachel Wilson, Saturday at 7:30pm, Blane Rudd and Sunday from 6-9pm River Dan!
Copper's Grill at Stillwaters – Great food, live music, outside venue! Friday 7-10pm music from Blackberry Breeze, Saturday 7-10pm music from Winston Ramble and Sunday 7-10pm the Sid Phelps Band.
McFadden Cup Club Race – Dixie Sailing Club – Racing open to all members. Saturday from 11-5. Not a member? If interested in crewing see their website.
Eagles at Naturalist Cabin in Russell Crossroads – Saturday at 12pm and 1pm. Come visit two of Auburn's popular eagles!
The Landing at Parker Creek – Saturday starting at 6pm, live music from the M-80s and Jenni Foreman Mote.
Interested in knowing what is happening at Lake Martin? Or check the weather? See the water level? Discover new restaurants or shops? Contact one of the area Marinas? Keep up to date with new property listings? Then download the free Lake Martin Voice App! You will be glad you did!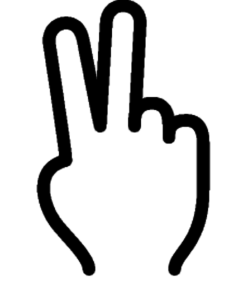 Have you heard the news? We are excited to hear that two cool businesses are coming to downtown Alexander City.
You are already familiar with one of them – Lake Martin Pizza. Its current location in Dadeville will remain open. They have signed a lease on a Broad Street location in downtown Alex City for their second location. We can't wait!

Lake Martin Pizza is known for their New York style pizza, fresh local ingredients and great service! One of my favorite pizzas at Lake Martin Pizza is named Kira's Favorite.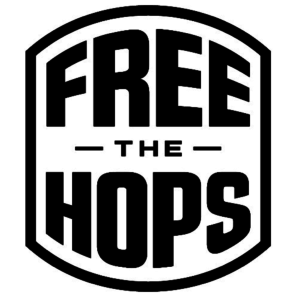 If you love craft brew beer like I do then the second new business to downtown Alex City will be one you will be excited about! Fermenter's Market on the Green will be opening soon.
Sylacauga is the home to Fermenter's Market at the Rex. So if you have been lucky enough to have visited that location you will have an idea of what to expect in Alex City – an excellent selection of craft beer, great wine and your favorite cocktails.
Click here to read the article from the Alex City Outlook for more information.
To stay in the loop about all things Lake Martin be sure to download the free Lake Martin Voice app!
Would you love to live on Lake Martin and near a golf course?
Check out the waterfront home I have for sale at 452 Locklear Drive – it is only a five minute drive (pun intended) from Lakewinds Golf Course.
This contemporary Lake Martin home is great for a large family or lots of friends – four bedrooms, three bathrooms, two living rooms, two fireplaces, a screened porch, year round water, gentle slope lot, boat lift, boat ramp, covered dock with a cool slide, covered gazebo – the list goes on and on.
Watch the video below for a quick tour of 452 Locklear Drive.
Are you familiar with Lakewinds Golf Course? Lakewinds is a public, old style golf course owned by Alexander City. It is located five miles east of downtown Alex City – click here for the google map link.
Watch the video below for a quick aerial tour of Lakewinds Golf Course.
Golfers are welcomed 7 days a week – call 256-825-9860 for a tee time.
For more info on 452 Locklear Drive, contact Listing Agent John Coley at the number at the top of the page or by clicking here or email me – john at lakemartinvoice dot com.
Earlier this summer I took a little video footage of Lakewinds Golf Course at Lake Martin with my drone and thought it would be a great time to share the video with you.
With the weather being so mild it is a nice time of year to be on a golf course.  Lakewinds Golf Course is a public golf course owned by the City of Alexander City.
It has a nice layout around the Lake and is regulation length 18 holes.  Lakewinds is open 7 days a week from 7 A.M. until dark.
Lakewinds is located about five miles east of downtown Alex City and just south of Hwy. 280 – the address is 95 County Road 40, Jacksons Gap.
Lakewinds Golf Course Google Map
Make your tee time today by calling 256-825-9680.
If you would like the best app for Lake Martin, Alabama, complete with events, eats, home search, and landmarks, please see my Lake Martin Voice App. It's free! Just search "Lake Martin Voice" in the app store.
The Wakeboard Clinic at Blue Creek Marina this summer was fun!  If you hear about one of these events at the Lake – GO!  It is the perfect activity for a warm summer day and the clinic is open for all levels of experience.
And in case you were wondering – the answer is no, that is not me showing off my awesome wakeboarding skills.  But my sons did learn some new acrobatic maneuvers and we want to say a big THANK YOU to Singleton Marine on Lake Martin for hosting the Liquid Force Wakeboard Demo Clinic at their location – Blue Creek Marina.
If you want to know about events around Lake Martin be sure to sign up for my free app!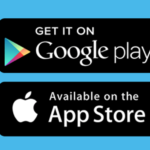 The Lake Martin Voice App is available
on the Apple App Store or on Google Play.
Thanks again to Singleton Marine – Blue Creek Marina!
Come have some great family fun at the Cornhole Tournament being held at The Landing at Parker Creek – Lake Martin on Labor Day Monday, September 5th at Noon!
No entry free!
Cash prizes awarded per team!  1st place – $200, 2nd place $100, 3rd place $50!
What? You've never played cornhole? Just learn a few cornhole terms and you will be yelling "Let's toss some!" before you know it.  For starters a slider is when the bean bag (or bag filled with corn) slides into the hole.  A swish is when the bag lands straight into the hole.  A Sally is a toss made a little too short – it lands on the ground before reaching the actual board.  And an Eddie the Eagle is when the bag goes beyond the board without hitting the board.  Oops.
Let me end on this note – like Herb Winches, owner of The Landing and longtime Birmingham sportscaster likes to say, "Hit 'em straight!"
Google Maps location for The Landing at Parker Creek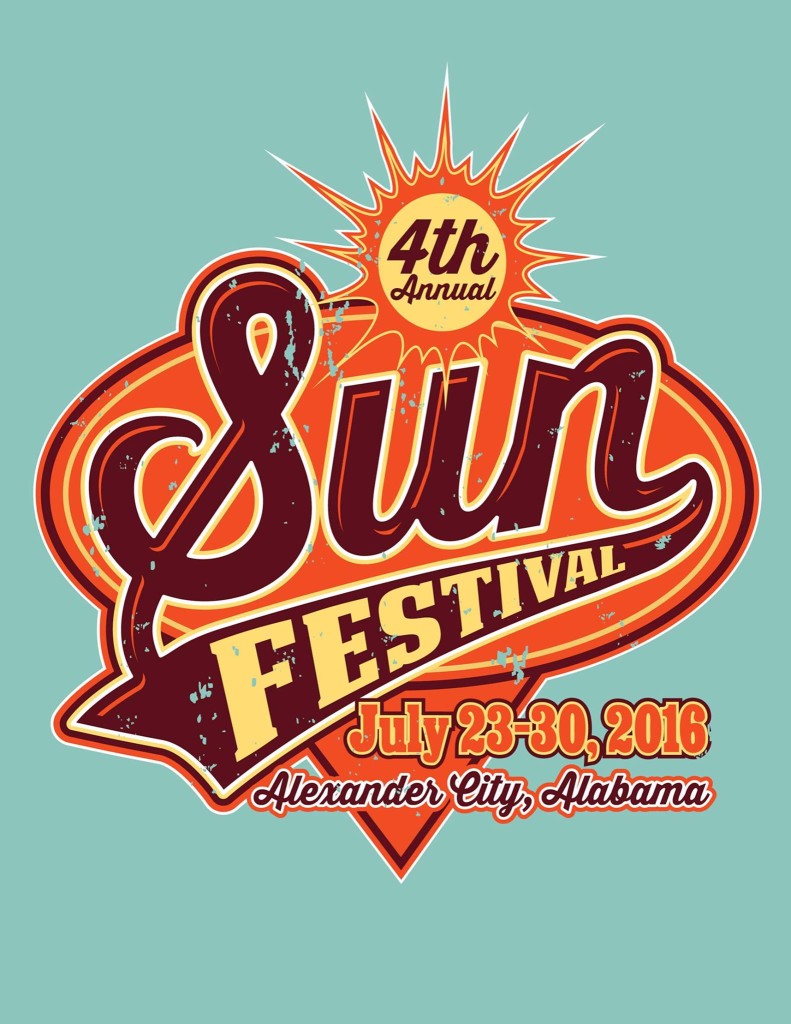 The Alexander City Sun Festival is here again – July 23- 30, 2016!  This Lake Martin area fun filled event is made possible by city and county governments, over 100 sponsors and many, many volunteers.  Sun Fest is coordinated by the Alex City Chamber of Commerce.
This week is packed full of activities for everyone – just to name a few (over 60 events are planned):
Saturday, July 23 – Get your glow on at the 5K Glow Run
Sunday, July 24 – Wind Creek State Park Family Day at the Lake (kayaking, sailing, volleyball, canoe race me?)
Monday, July 25 – Boot Scootin' Boogie in the Park
Tuesday, July 26 – Hittin' the Links Glow-in-the-Dark Golf Tournament at Lakewinds
Wednesday, July 27 – KidsFest Tribal Celebration
Thursday, July 28 – Sunset Hike to the top of Heaven Hill
Friday, July 29 – Band Battle at Strand Park
Saturday, July 30 – Summer Tailgate & BBQ Cook-off AND the grand finale – the Jana Kramer Concert and Fireworks show. Purchase your wristband early at the Chamber, online at www.alexandercity.com or at the gate that day for $20.  This wristband gives you entry to all of the day's events.  Bring your blanket or chair and enjoy the show!
Most events of Sun Festival 2016 are on my free Lake Martin Voice App.  To download a complete Sun Fest day by day guide click here.   You can also see their Facebook page here.  I do suggest you take a look at all 3 sources to help decide what events to attend – you don't want to miss anything!
Happy Sun Festival everyone – you don't want to miss celebrating all that Alex City and Lake Martin have to offer!