Archive for the 'Lake Martin Living' Category
If you're not able to be here in person, rest assured that spring has come to Lake Martin and it is beautiful.  It doesn't feel quite as spring-y as I write this post today (April 15, 47 degrees) as it did last week when I took these pictures, but summer will be here soon, no matter.  And it is still beautiful!
I took the pictures below near the Russell Forest Trails.  Hiking is a great spring activity at Lake Martin, and there are really good trails all around the lake.  The Russell Forest Trails allow horses and bikes, as do the trails at Wind Creek State Park.  If you're looking for more of an Appalachian Mountain hiking experience, try some the the Cherokee Ridge Alpine Trail Association's trails on the eastern and southern sides of the lake.  These include high, woodsy paths and waterfront trails.  I've written about the Chimney Rock and Little Smith Mountain trails several times.
If spring has Lake Martin real estate on your mind, give me a call.  I'd love to talk to you about the homes, lots, condos and town homes that are nestled over our 770 miles of shoreline.  Call 334 221  5862 or click here to contact me.
The Lake Martin community extends beyond the shoreline of Lake Martin, and I love all the history that is a part of our location in central Alabama.  My kids and my wife think I am goofy about this, but I am among the many hundreds if not thousands of people that are excited about the 200th anniversary of the Battle of Horseshoe Bend.
Alabama artist,Tommy Moorehead thinks it's worthy subject matter as well:
Now through April 5th, Henry Foy's Gallery 128 at Emporium Wine,  is displaying Mr. Moorehead's art to commemorate The Bicentennial of The Battle of Horseshoe Bend. Check it out on Facebook. Even my wife, an artist herself, was interested.
Suddenly I am not so nerdy, eh?
The official anniversary proceedings are happening on March 27, 28, and 29th, 2014 at Horseshoe Bend National Military Park (on Highway 49, a couple of miles north of Highway 280 in Dadeville, AL).  For more information, see the Park's website here.  If you are unfamiliar with the Battle of Horseshoe Bend, it's only (arguably) the most important early American vs. Native American battle east of the Mississippi. It was the launching pad of many famous Americans like Andrew Jackson, Davy Crockett, Menewa, and Sam Houston, and it's right in our backyard at Lake Martin.
I sent a letter to my kids' school last month to make sure they knew about this event, and to offer my services as possible guide.  The principal sent my letter out school wide, and then informed me that (lucky us!) it is happening during our Spring Break week.  So now, as part of our Spring Break 2014 celebration, we are bringing another fortunate family (or two) to hear the canon, see the encampments, and soak up the history. My kids are not yet convinced that this will be as fun as the beach, but I'm betting I can change their minds a little, or at least have a seed planted of love for our local history.  See you there!
Being an adult sometimes means buying yourself Christmas gifts and acting like they're for the whole family.  I guess it sounds selfish, but it's the truth.  I'm super fired up about my paddle board!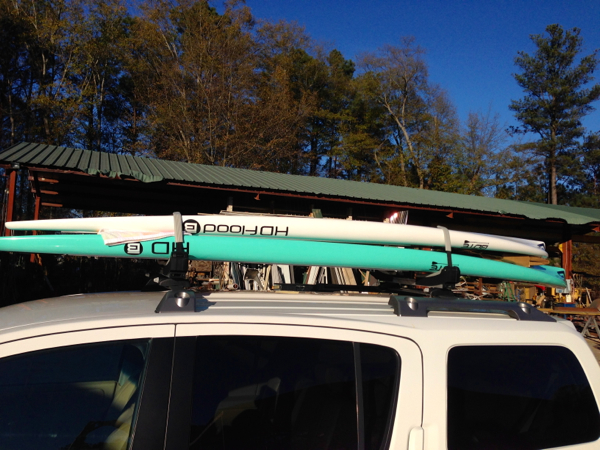 My brother-in-law bought one for his wife, and I got one too.  Sharon at Lake Martin Dock Company made us a good deal on these BOTE boards.  Wil got the white 10'6″ Flood HD for his wife – he thinks it will be well suited for her since she will be paddling with friends as a workout.  I (I mean we) got the BOTE HD, which is 12′ long.  They both are set up for fishing, although we'll probably spend most of the time paddling for fun.  Hopefully I can catch a striped bass with my fly rod from it soon!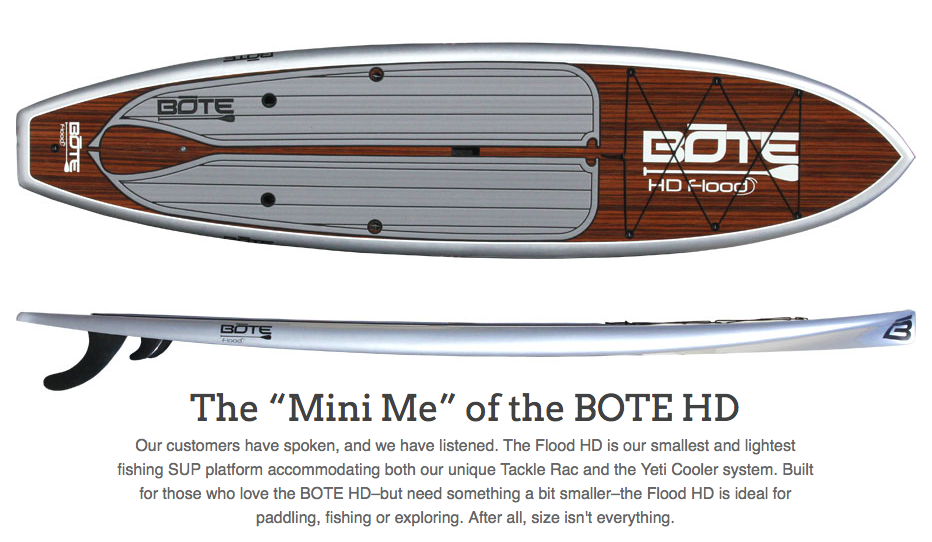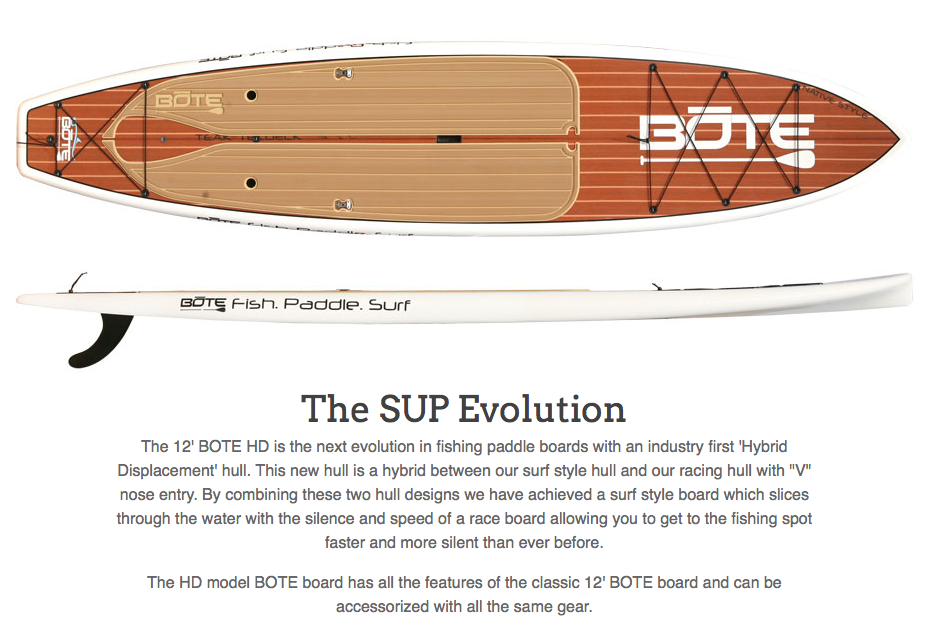 All kidding aside, I do plan on letting the whole family use it, and I actually had to hold my wife back from purchasing a second one.  I definitely see another paddle board purchase in the near future.  Thanks again to Sharon, Lake Martin Dock Company, and BOTE boards.  If you're into paddle boarding, check out the Paddle Lake Martin Facebook page here.  If you're thinking about a purchase, give Sharon a call at (334) 857-2443 and let her know that John sent you.
Lake Martin waterfront vacationers:  I'm adding a "must-do" to your checklist for your next trip to Lake Martin.  Stop by Daylight Donuts in Alex City and stock up.
We all have our travel traditions, and picking up donuts on the way to the lake may become one of yours.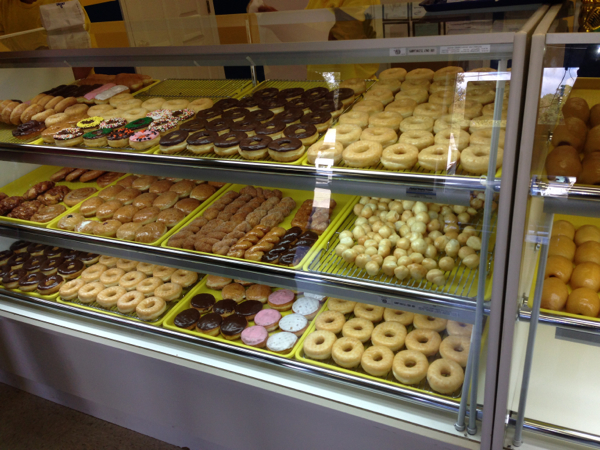 It's only a quarter mile or so off of Highway 280, right by the KFC.   At this posting, you can't find it on Google Maps or Yelp, so map the Alex City KFC and you're basically there.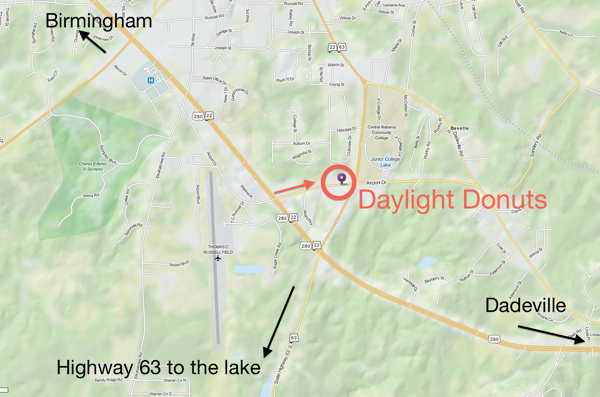 When I stop in, I tell myself its about supporting the local economy and doing blog research for my business. But really, it's just an excuse to get some really good donuts.  If you see my dad around town, ask him about the the apple fritter.  Or he may have already told you: he'll buy a few to take home, and claims that 12 seconds in the microwave results in confectionery perfection.  I know about the 12 second rule because he has mentioned it about 100 times.  And he is a true connoisseur of sweets.  It's got to be amazing.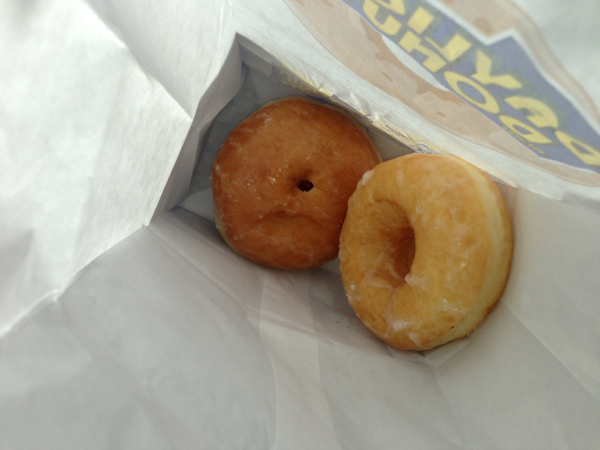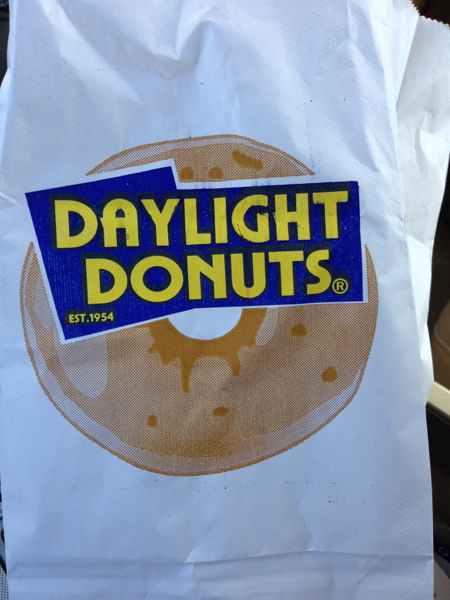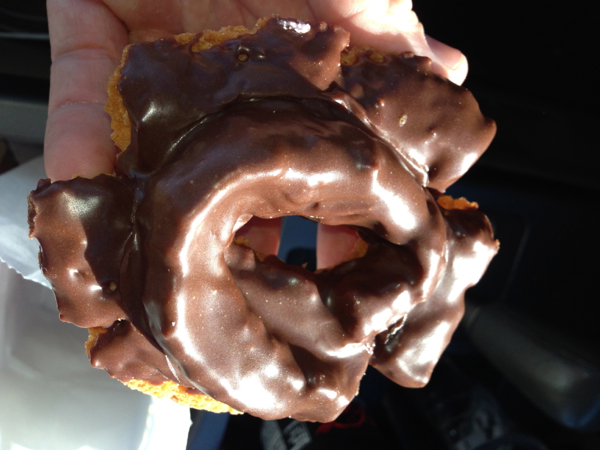 Part of the fun with vacation homes is the journey there and back.  When we visit my wife's parents in Florida, my kids start talking about our mid-way stop at Dairy Queen the minute we get in the car.  At least with donuts, you can have them the next day for breakfast.  Not so with a Blizzard.
If you're looking to buy a waterfront Lake Martin home to go with your Daylight Donuts, give me a call.  I'd love to be your realtor.  (334) 221-5862, or [email protected], or click here to contact me.
If you're spending Thanksgiving at Lake Martin, you should truly be thankful. I can't imagine a better place to enjoy a long weekend in the fall.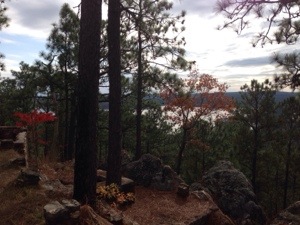 I would recommend, if you plan on going out to eat or shopping, that you call ahead to get everyone's holiday schedules. I can think of a couple of spots like Catherine's and Springhouse that have abbreviated hours. I am not sure about Oskar's and Niffer's and the other spots. Just call ahead.
Shopping – I've been seeing a lot of promotions lately for the shops in downtown Alex City. If I were you I would definitely check out the wine and tapas at Henry Foy's Emporium Wine and Cafe 128. Also I've seen promotions from Cloud Nine, Carlisle's, and Little Black Dress. I don't mean to leave anyone out here, so google them and give them a call to hear what they have going on this weekend.
I can tell you that one under the radar activity would be a donut run to Alex City. Daylite Donuts has opened up. They are about 150 yards down the road from the KFC. Awesomeness galore. My dad would berate me if I didn't mention his favorite order – an Apple fritter. He gets them to put it in the microwave for 12 seconds.
To work off the calories, know that the hiking is stellar this time of year. Russell Forest at Russell Crossroads is nice if you prefer dirt roads with a side of Catherine's coffee. Wind Creek State park is huge – the state's largest. They have tons of trails or you can wander along the shore for miles. Cherokee Alpine Trails' two locations on Overlook Road or Smith Mountain will be the most rugged experience but oh so worth it.
Whatever you do and wherever your Thanksgiving takes you, we wish you well.
I made the call today to Anchor Bay Marina to winterize my boat.  That call always gives me a bit of of the blues.
Enjoy this Muddy Waters video – he sings Honey Bee – live. Maybe I am getting too old but they don't make music like this anymore. Of course, I don't think I was alive when he recorded this so …. whatever. But here is Muddy – aka McKinley Morganfield – live in and full color. He's the man.  I chose "Honey Bee" because my beekeeping buddy and I are cracking open the hives and harvesting honey this weekend, Lord willing. We hope to get at least ten gallons, so let me know if you want any.
I am fortunate that, for work and play here on Lake Martin, I get to use my boat well into the end of October. I guess I should be thankful. But when the temp hit 29 last night, I knew the time had come to winterize.
I will be summerizing in the middle of March or so, so it's not that long of a time away from my boat.
But it still hurts.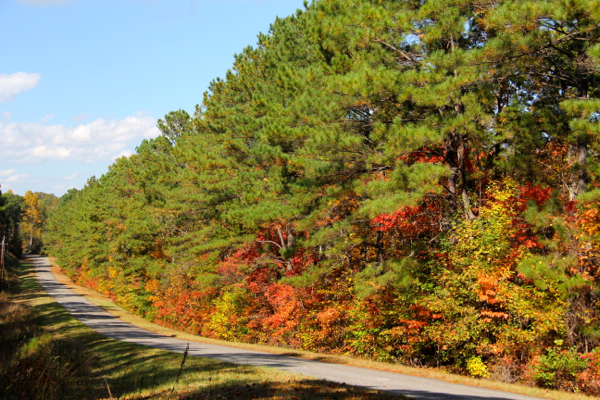 Happy Fall from Lake Martin!
I was driving near Irwin Shoals last Friday – an area considered by many to be the northern most point of Lake Martin – and I took these pictures so you can see the fall colors that are bursting all over the Lake Martin area.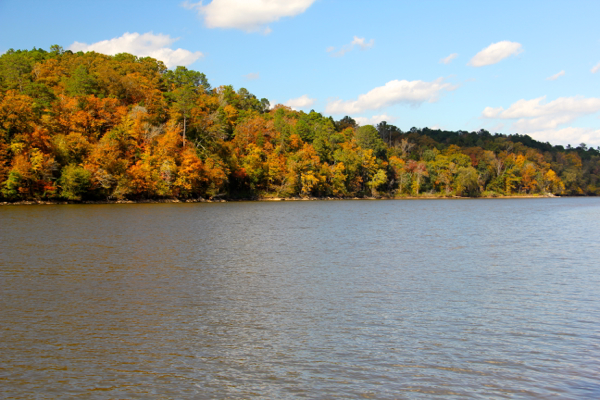 If you've never spent much time at the lake during the fall and winter, let me encourage you to make it a priority.  It's peaceful, it's beautiful,  and there are lots of outdoor things to do (see my hiking links at the end of this post).  Fall is a great time to be at Lake Martin.
In the real estate world, buyers are still out there looking for waterfront property.  History tells us that most Novembers and Decembers don't have many home sales – people are just busy with the holidays, I guess. That being said, I'm about to have a new listing in the Jackson's Gap area, and have had two other Lake Martin homeowners request CMAs today.
If you're thinking about buying a waterfront property, give me a call and let's discuss the year round of appeal of Lake Martin.  If you're thinking about selling, let's talk about ways to use your time wisely and get your home ready to market, either now or in the spring.
For a taste of the outdoor fun at Lake Martin in the fall:
Little Smith Mountain Hiking Trail at Lake Martin
All Trails App Maps the Cherokee Ridge Alpine Trails on Lake Martin
Deadening Alpine Trail on Lake Martin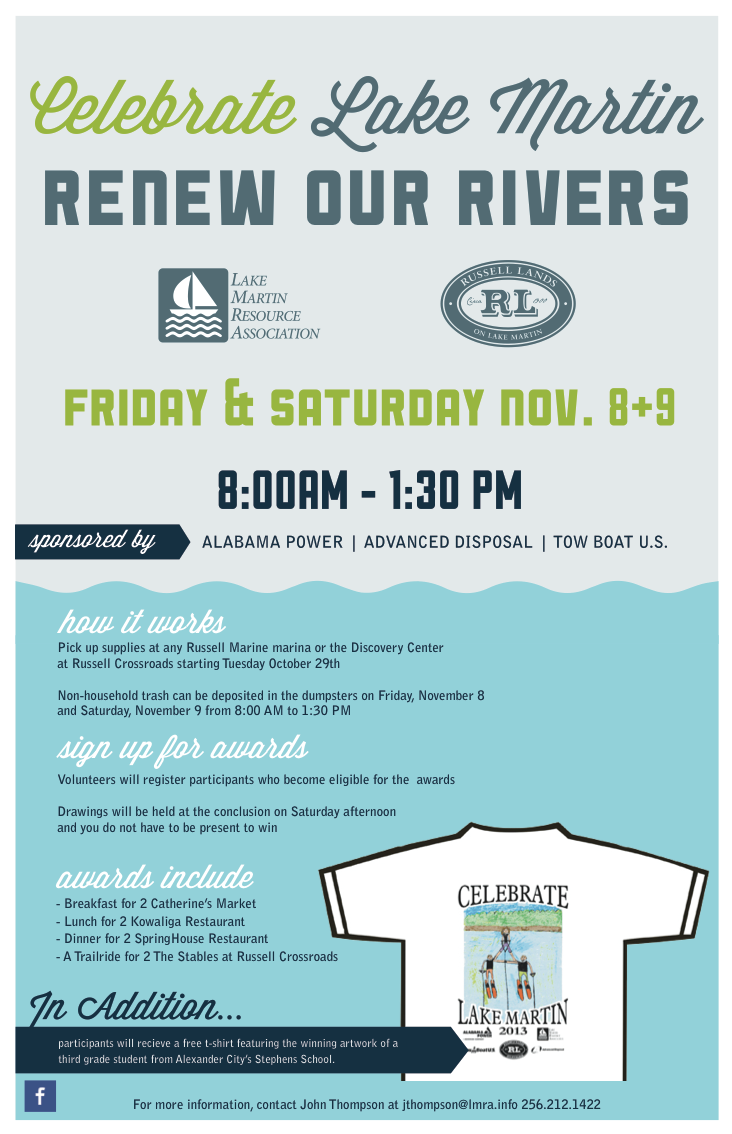 Alabama Power's Renew our Rivers annual Lake Martin cleanup days are Friday, November 8th and Saturday, November 9th.
It's easy to participate:
1) Contact John Thompson at (334) 323-7880,  of the Lake Martin Resource Association to learn what sites around the lake will be cleaned.
OR
Pick up supplies at any Russell Marine Marina or the Discovery Center at Russell Crossroads starting Oct. 29th.
2) Show up
Volunteers are welcome. Bring the whole family.  Free t-shirts and prizes!

Sometimes it helps me get excited about a cause when I can see a bigger picture or greater goal.  I'm just one guy, just a realtor.  Is it really worth my time to drive to the lake to pick up a little trash?
It is.
The Lake Martin Cleanup is a part of a HUGE effort begun by Alabama Power in 2000 that now reaches across the entire Southeast.  The amount of trash and debris collected is enormous; according to the Alabama Power website, "More than 10 million pounds of trash and debris has been removed from Alabama, Georgia, Mississippi and northwest Florida waterways with the assistance tens of thousands of volunteers who have participated in the volunteer-led cleanups."
That's a lot of trash that is now out of our rivers and lakes!  As we've learned through the Martin Dam relicensing process, Lake Martin stakeholders are not just the waterfront property owners.  If you have visited Lake Martin for a day of boating, or work for a small business in the area, you are a stakeholder.
And kudos to Alabama Power for creating and organizing such a beneficial event.
You can check out past Renew Our Rivers events on the Renew Our Rivers YouTube page.
Related Posts:
Clean Lake Martin and Get a T-Shirt to Prove It! 2008
Clean Up Lake Martin Tomorrow 2009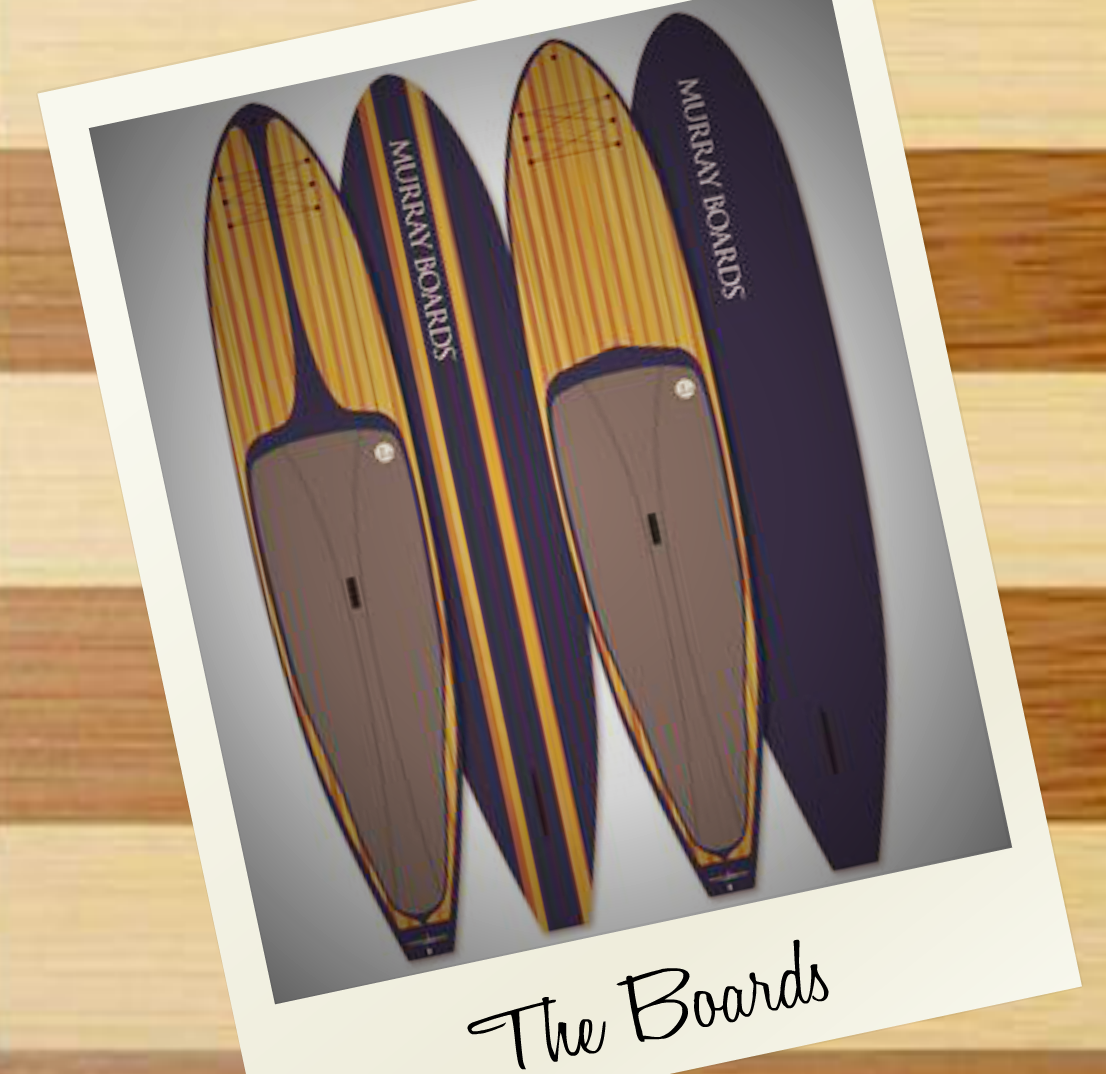 Lake Martin now has its very own paddle board manufacturer!
And it's the only SUP maker in Alabama, also! John Gilbert let me know this a couple of weeks ago, and I have been meaning to get by there and get some pictures. I haven't been able to do so, but I didn't want to delay this news release any longer. I am really excited for Murray Boards and I wish them all the success in the world. I am really into paddle boarding. I think it's a lot of fun, great exercise, and a great way to relax.  Plus, I am still on my quest to catch a striped bass, with my fly rod, from a paddle board! Maybe it will be a Murray Board!
Here is their release:
**********
For Immediate Release
Murray Boards®, LLC launches as 1st SUP manufacturer in the State of Alabama
Birmingham, ALA (Oct 7, 2013):
Murray Boards®, LLC is a Birmingham, AL based stand up paddle board manufacturer and has officially launched operations.  As the only stand up paddle board manufacturer in the State of Alabama, Murray Boards® mission is to expand the sport of paddle boarding within Alabama and the Southeast.  Murray Boards® proudly hand designs and shapes Eco friendly boards that provide function along with a design reminiscent of the vintage Chris Craft boats with the durability and performance of modern boards.
Stand up paddle boarding is the fastest growing segment of the surf industry, and represents fun and fitness for the entire family. In 2012 the stand up paddle board segment of the surf market represented 22% of all sales.  The strong showing of SUP sales illustrates the expanding influence into river and lake communities and other new demographics, which makes Alabama and the Southeast ideal for the sport.
Contacts:
John Gilbert
Owner.Designer.Shaper
Murray Boards®, LLC
(985) 778-9632
[email protected]
www.murrayboards.com
Twitter: @murrayboards
If you're at Lake Martin today, you might want to check out the Fall Festival at Russell Crossroads. They have all kinds of activities and it should be in beautiful weather. Scavenger hunts, duck pulling, pie contests… wow! Check their flyer below or click here for more info.