Archive for the 'Lake Martin Living' Category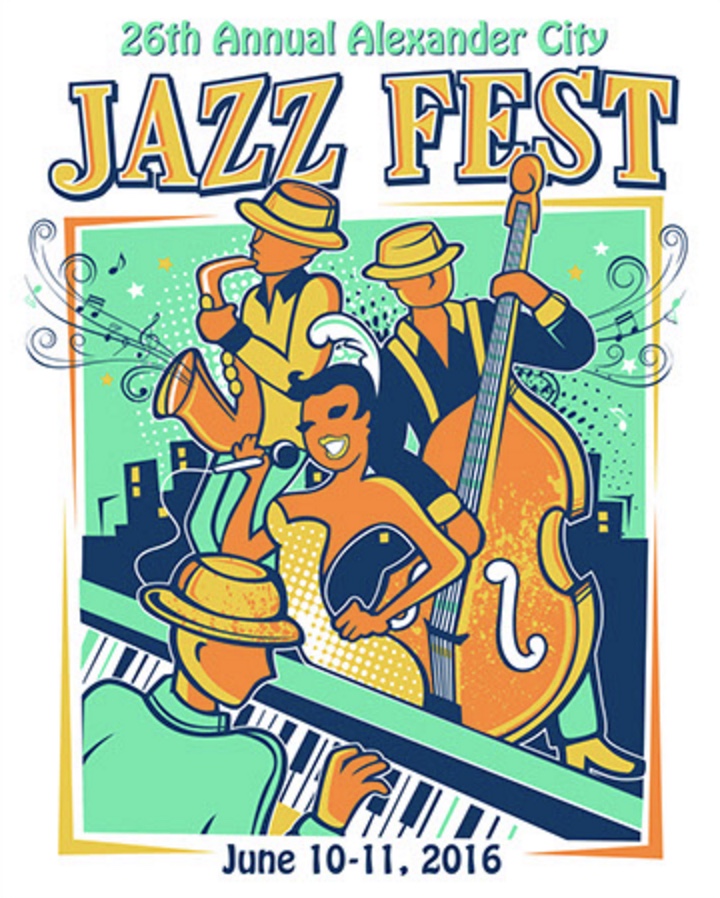 The 2016 Alex City Jazz Fest is being held on June 10 and June 11 this year.
And it's almost time again for a weekend of great live music!  And it's free!  This music festival has earned a great reputation for top notch artists and this year is no exception.  Lake Martin Voice Realty is proud to be a sponsor again this year.
Friday night the festival is held in downtown Alex City at Strand Park and it moves to Lake Martin Amphitheater on Saturday.  Click here for the Alex City Jazz Fest website.
The line up this year:
Friday, June 10 – 6:00 Jonathan Bloom, 7:30 Roman Street, 9:00 Tab Benoit
Many of you know Jonathan Bloom – a resident of Alex City.  He plays songs from bands like the Allman Brothers, Kings of Leon, Marvin Gaye and Tom Petty (and I went to high school with him). Roman Street, founded in 2006 in Daphne, Alabama by two brothers – Noah and Josh Thompson, has been called the "next generation of Jazz Fusion."  Now as a larger instrumental band you will enjoy their jazz, Latin and acoustic sound.  And Tab Benoit?  He hails from New Orleans and is a blues guitarist, musician and singer with primarily a Delta blues sound.  You are in for a treat with this musician.
Saturday, June 11 – 6:30 Gravy, 8:00 Brass-A-Holics, 9:30 Wet Willie 
Created in 2004 Gravy is a Funk & Soul band from New Orleans.  Also from New Orleans is Brass-a-holics – a "brass funk band."  And of course lots of you will know Wet Willie, from the Daphne/Mobile area. Founded by brothers Jimmy and Jack Hall in the 70's they "…have opened for everyone from A to Z: Allman Brothers to ZZ Top."  Their music like "Keep on Smilin' " (top 10 hit), "Weekend" and "Grits Ain't Gravy" will have you out of your seat dancing and singing along in no time!
Keep up with all of the Events around Lake Martin!  Download my free Lake Martin Voice app!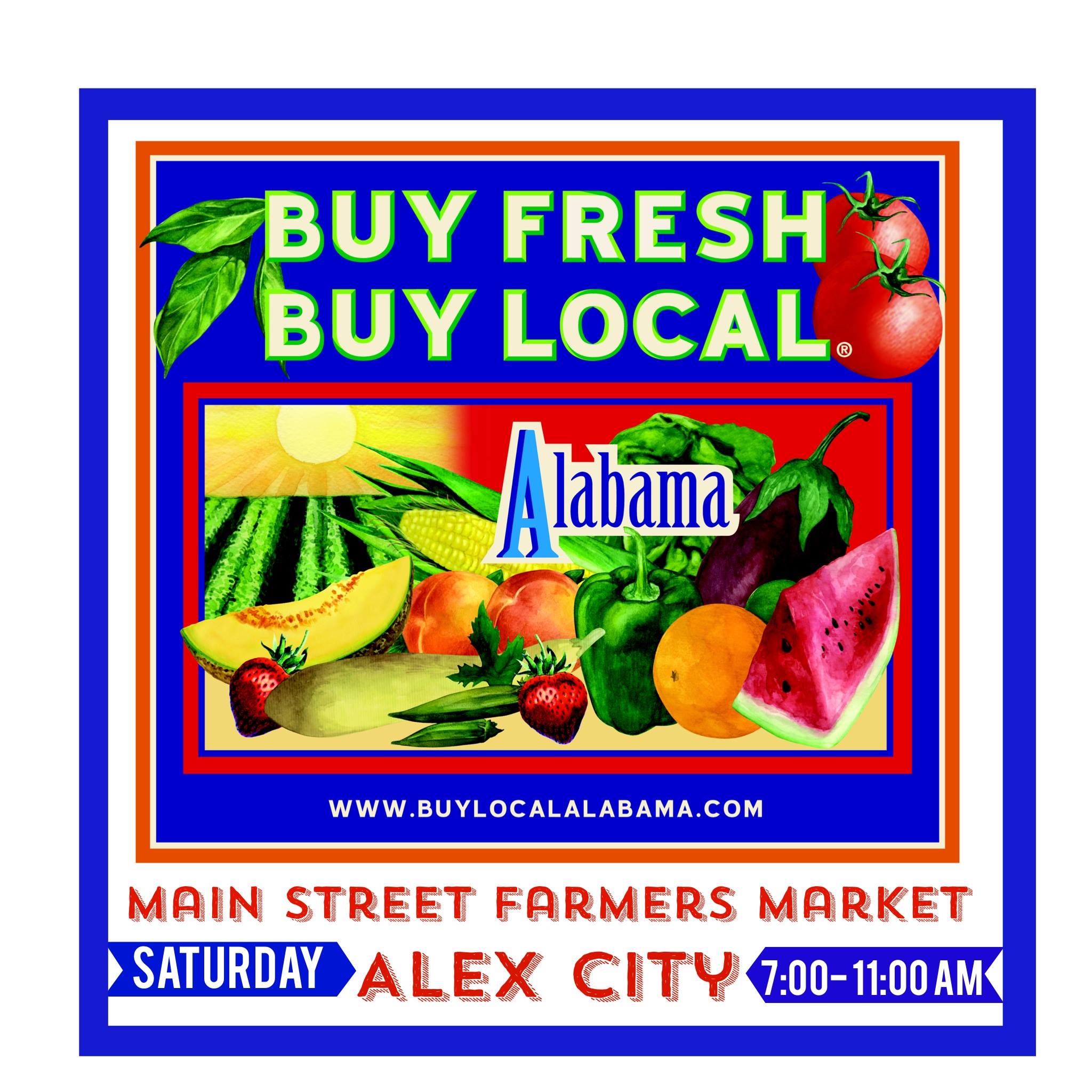 The Main Street Farmers Market in Alex City will have tomatoes and other locally grown produce and fruit on Saturdays from 7 – 11 AM starting June 11 until October 29.  Located on Broad Street in downtown Alexander City, the Market will also have honey, baked goods, fresh eggs, goat cheese, jellies, herb plants, and much more.
Enjoy the best picks of the garden and real flavors! For better quality at a good price shop the Main Street Farmers Market.
Lewis Grizzard once said "It's difficult to think anything but pleasant thoughts while eating a homegrown tomato."  Let's try it and see!
Interested in keeping up with other events around Lake Martin?  Or are you interested in places to eat, homes and lots for sale, where to shop, marinas around the Lake, places to have fun and more?  Check out the free Lake Martin Voice app!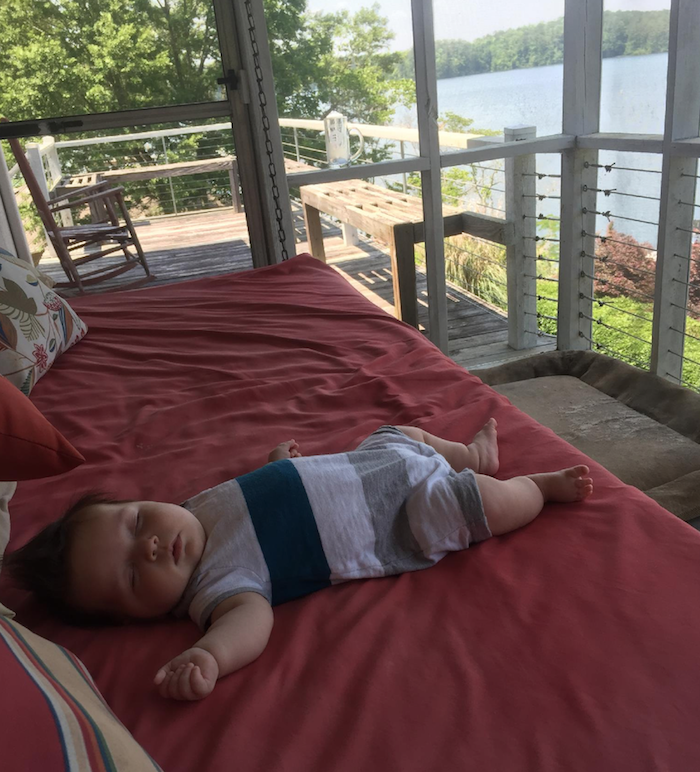 The number one event at Lake Martin on Memorial Day 2016 is napping. Yes, napping.  If you can catch some ZZZZs like this "leetle guy," then go for it.  Time well spent.  For you active types, I have plucked 3 interesting events around the Lake that will serve you well.
 On the way to Smith Marina to enjoy some birthday cake yogurt and celebrate Smitty's 60th birthday (gotta love a guy who throws himself a birthday party like Bilbo Baggins) stop by my new listing at 510 Woodvine Road located in the Parker Creek area.  Doesn't this look like a great location in a quiet area of the Lake?  Lots of room for parking and plenty of privacy.
Then 'round the corner be sure to spend some time at Art on the Lake at Children's Harbor.  This annual art exhibit is always fun with over 50 artists and all kinds of art.
Back out on the Lake, watch for the Dixie Sailing Club McFadden Cup Club Race sailboats.  What a sight!  Next stop – another new listing of mine 40 Cottage Loop at The Village.  Can you imagine spending the weekend here?  No worries with yard work – just enjoy your day relaxing on your porch or taking a dip in the Village pool or lounge at the Village beach.  Or hop in the boat for a short ride to Chimney Rock!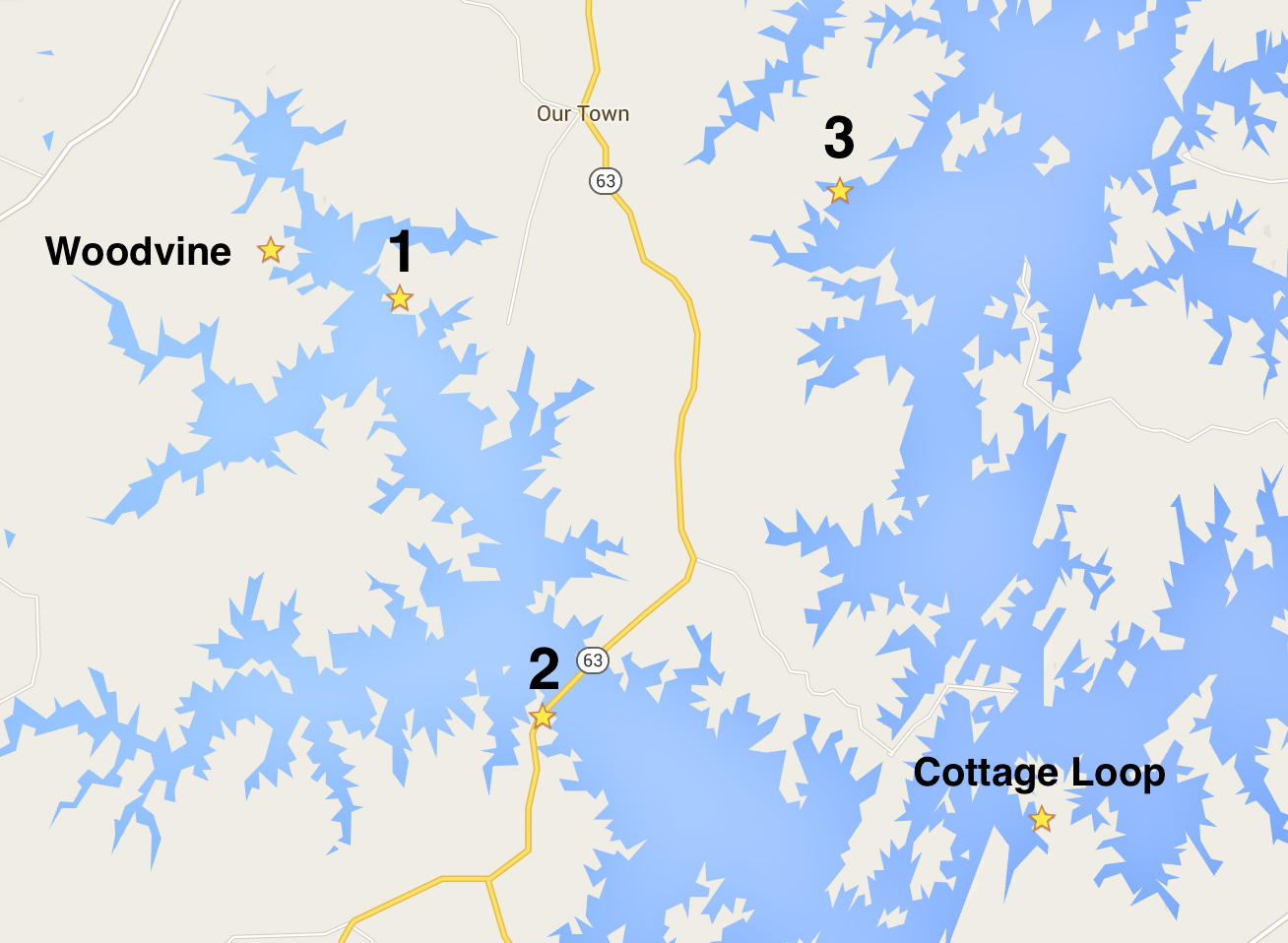 Memorial Day weekend at Lake Martin is all about family fun and kicking off the unofficial start of Summer!  Please take time to remember those who died while serving in the U.S. military but also enjoy plenty of lighthearted time with your family and friends at the Lake!
Interested in keeping up with other events around Lake Martin?  Or are you interested in places to eat, homes and lots for sale, where to shop, marinas around the Lake, places to have fun and more?  Check out the free Lake Martin Voice app!
Have a great Memorial Day weekend at the Lake!  And enjoy that nap!
Looking for a fun way to spend a Saturday at Lake Martin?  Enjoy some art!  Mark  your calendars for Saturday, June 11 from 10 – 4 for the Lil' Calypso Art Fest.  And yes, how about the coincidence – this is the same weekend that you marked your calendar for the Alex City Jazz Festival.  Before going to the Jazz Fest swing by Chuck's Marina for the 14th annual Lil' Calypso Art Fest!
Over 50 vendors will set up tents all along the grounds of Chuck's Marina and shore of Lake Martin.  A wide selection of art will be represented such as handmade jewelry, pottery, folk art, oil paintings, watercolor paintings, handmade furniture, yard art and much more!
While you can come by boat (just don't expect to see any Banana Boats) or by car – the admission to the show is free. Donations will be accepted for the local Union Volunteer Fire Department.  Some of the members of the Fire Department will be on site to help by running a golf cart shuttle, grilling hot dogs and helping in any way they can!
And of course Chuckwalla's Pizzeria is serving their famous pizza and subs. Also enjoy live music on the tiki bar deck from 1-4.
For more info call Jane Harris at 334-233-0724 or click here for Chuck's Marina Facebook page.
For Google Maps location – click here.
Don't miss anything going on at the Lake!  The best way to keep up with all events at Lake Martin is to download my FREE app, Lake Martin Voice.
Related Posts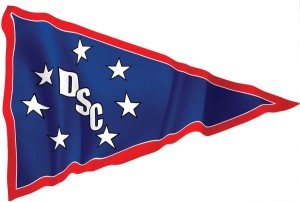 Here is the 411 – how, when and where! The Dixie Sailing Club at Lake Martin offers a free "Introduction to Sailing" class each year. This year the event will be held Saturday, June 4 from 10-3 at their location on Lake Martin near New Hope Baptist Church.  For directions click here.
Intro to Sailing is held each year in early summer to introduce you to sailing and to the club. There will be classroom instruction (basics of sailing, learn parts of a sailboat) and practical sailing instruction (what to do if you capsize and how to recover). To test your skills they will let you sail on Lake Martin on either a Sunfish or Laser sailboat or go sailing on large boats with club members.
Picture this – the sun is beginning to set, there is a breeze pushing you along, a perfect day on the water – you can understand why Yacht Rock Pioneer Christopher Cross "…If the wind is right you can sail away and find tranquility.  The canvas can do miracles just you wait and see."   Explore the waters, learn sailing now!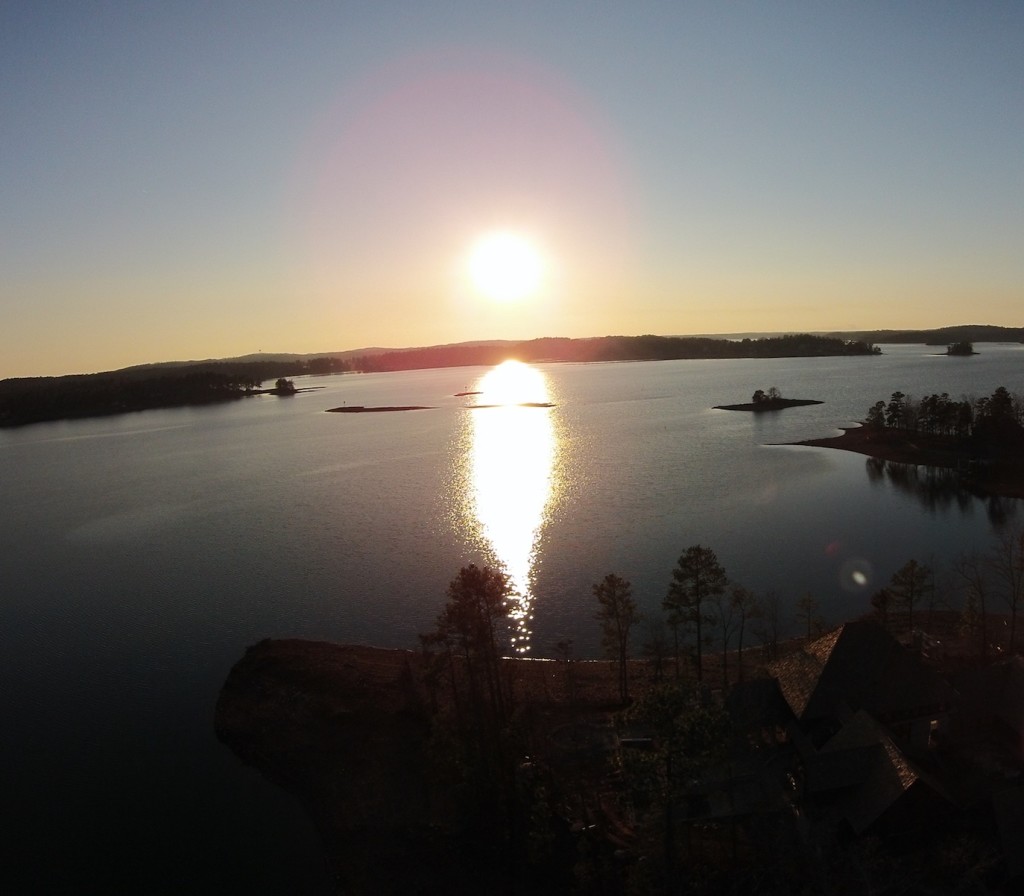 The Dixie Sailing Club has been around a long time – over 50 years. For more info about scheduled cruising, racing or sailing with the club – visit their website or send an email to [email protected] or find them on Facebook.
Interested in the current Lake Martin water level? Or Lake Martin area weather? Also want to keep up with events from around the lake, places to eat, homes and lots for sale, where to shop, marinas around the lake, places to have fun, and more? Check out the Lake Martin Voice app!
The Alexander City Boat Ramp floating dock on Stowe Ferry Landing has undergone some updates – bumper and deck boards were replaced.  Great news huh?  The picture below from the Alexander City Public Works Facebook page shows the work being done.  Read more here.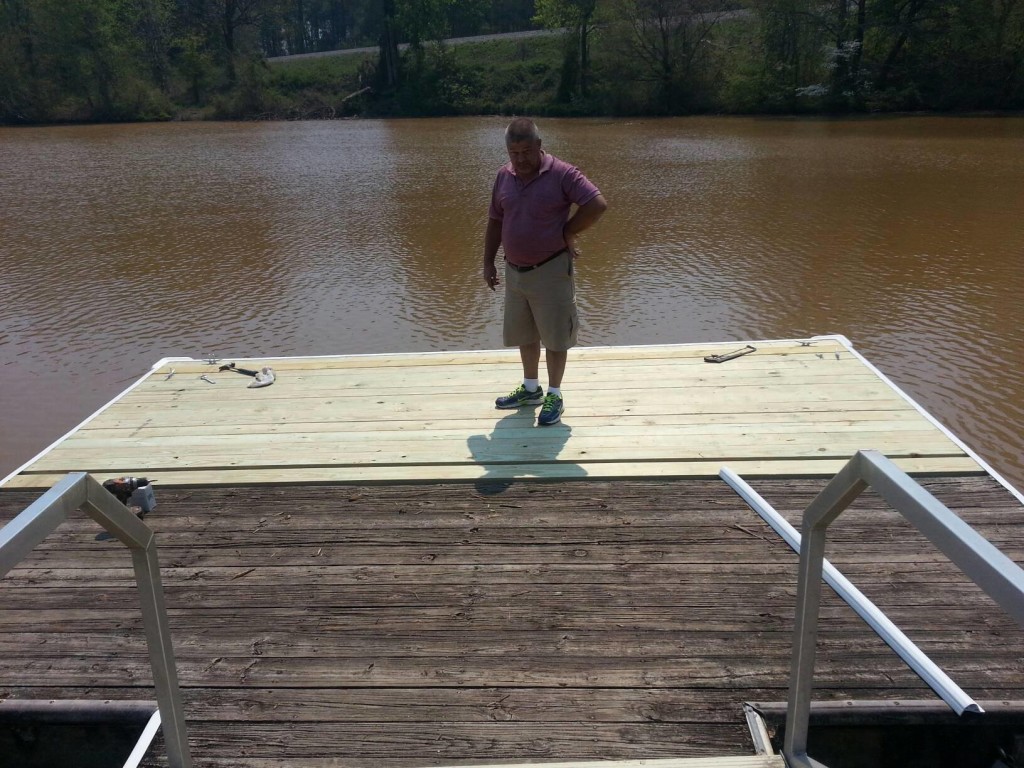 But that is not the only good news for the boat ramp – there will also be a sign welcoming visitors to Alexander City to the area.  Read this article from the Alex City Outlook to learn when the idea originated. Members of  Leadership Lake Martin have adopted the sign project and will also add an enclosed bulletin board with a map of Lake Martin.
Interested in knowing about other boat ramps around Lake Martin? Interested in the current Lake Martin water level? Or Lake Martin area weather?  Also want to keep up with events from around the lake, places to eat, homes and lots for sale, where to shop, marinas around the lake, places to have fun, and more? Check out the Lake Martin Voice app!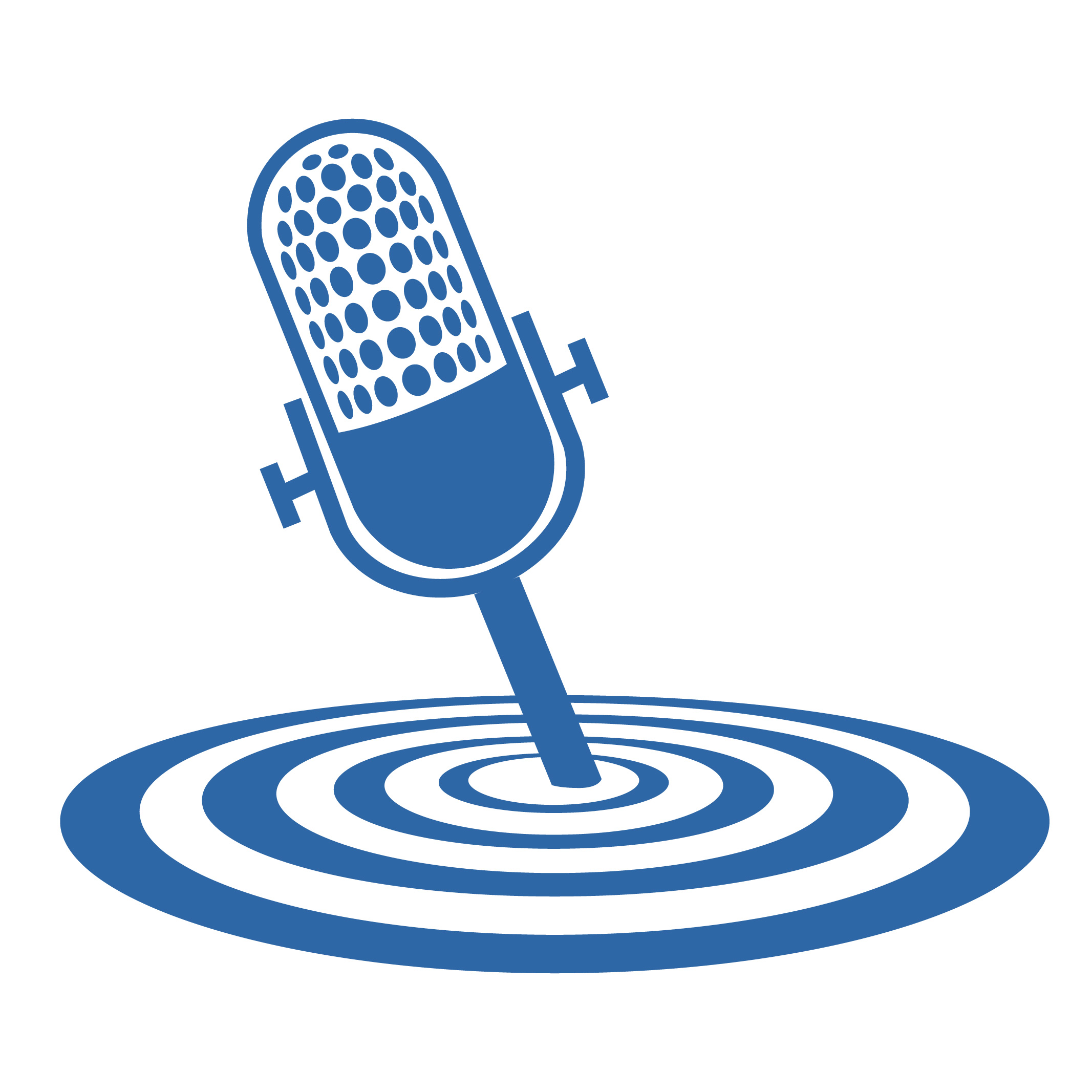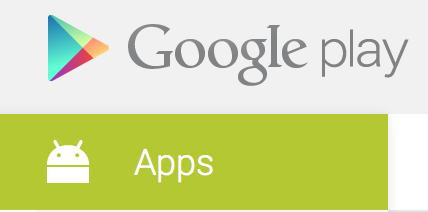 Lake Martin is a prime retirement destination.  Described as one of the most beautiful recreational lakes in the South by many publications (such as Southern Living and Where to Retire: America's Best and Most Affordable Places) it is worth considering for your retirement!
The Lake has it all – golf, boating, waterskiing and fishing together with natural sand beaches, restaurants, popular islands and camping areas.
The low cost of living and casual lifestyle appeal to many – watch the following videos and see what one couple has to tell about retirement living at Lake Martin.
My friend Becky Haynie recently held an Open House at 133 Whisper Wind, Windermere West on Lake Martin in Alexander City.  Becky is the Listing Agent with Lake Martin Realty and can be reached at 334-312-0928 or emailed at [email protected]  Watch the home tour video above which she graciously allowed me to record.
The home at 133 Whisper Wind is a 5/4 floor plan with a 3 car garage which sits on a great lot. Inside, you will find spacious family rooms on two levels – the main level and the terrace level.  Both family rooms have fireplaces, too.  Two of the five bedrooms are on the main level.  Enjoy beautiful open lake views from the home or from the pier, lakeside fire pit or outdoor swing.
Listing price for this home is $825,000.
Click here  for the Google map link.
More Information About Windermere
Windermere (click here for my neighborhood link to Windermere) is close to marinas and boat ramps, Russell Crossroads and Russell Forest trails.
Would you like to see a summarized list of every waterfront home and lot for sale in Windermere? Click here!
Watch the video below and enjoy the bike ride from Windermere to Russell Crossroads.

As Becky pointed out in the video, just like any waterfront home, lot, or condo on Lake Martin, I can help you with it. I would love to be your real estate agent! CLICK HERE to contact me, or you can email me (info@ lakemartinvoice.com), or you can call me at the number at the top of this page.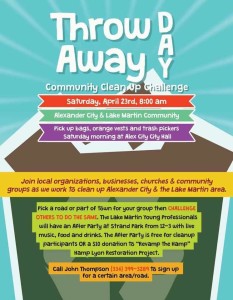 Ready to do some Spring Cleaning in the Lake Martin area? Join area civic clubs, companies, youth groups and other residents on Saturday, April 23 for a county wide cleanup.  Read about the first ever county wide clean up from the Alex City Outlook.
Interested in a little competition?  Challenge other groups to pick a road or part of town. Call John Thompson (334) 399-3289 to sign up for a certain area or road.  Celebrate at The After Party at Strand Park from 12-3 – free for clean up participants.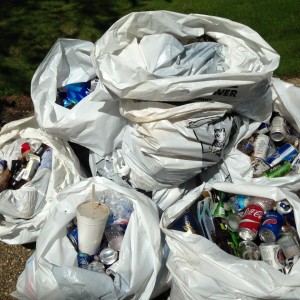 Pick up bags, orange vests and trash pickers Saturday morning at Alexander City City Hall.
Help us make the Lake Martin area beautiful and clean this Spring!
Would you like to know the easiest way to keep up with events around Lake Martin? Download our free Lake Martin Voice App and stay current!
As promised here is the next video from Drew Morgan of East Alabama Fly Fishing – an awesome fly fishing guide in the Lake Martin area.
In this video I shot last November, Drew talks about the different fishing seasons on the Tallapoosa River. If you are new to the area, the Tallapoosa River is dammed by Martin Dam, which creates Lake Martin. We locals refer to the area just upstream from Lake Martin as "the River," but it is more accurately called the Tallapoosa River  – from Irwin Shoals all the way up to the dam on Lake Wedowee.
The mid-spring season is soon to start.  I am already receiving reliable reports that the striped bass are in the rivers and creeks now, so I am looking to target them with my fly rod. With higher water needed to fish from now until July we should be finding our "own kind of paradise" soon.
And don't forget as Drew reminds us the mini season in the fall from mid October – mid November is still a great time to take your canoe, kayak, or his boat out.
While we all love to be out on the water catching fish, part of the lure (pun intended) of fly fishing is wading through in search of different species. When the water is lower on the river – July, August and September, the time is right for wading.
As you watch the video listen out for Drew's version of the "Tallapoosa Slam".  His long list of the different species biting year round is sure to get you "Wishin' I was knee deep in the water somewhere got the blue sky, breeze and it don't seem fair the only worry in the world…" How soon can I get my gear together and call Drew?
If you are interested in fishing, directly contact Drew Morgan of East Alabama Fly Fishing, please go to his website here or his Facebook page!
If you would like to see what waterfront homes for sale on Lake Martin are closest to the Tallapoosa River area, see THIS PAGE that takes you to the River Oaks Neighborhood Page on my blog. If I can help you with any homes or lots there, please call me at the number at the top of the screen!