Archive for the 'Lake Martin' Category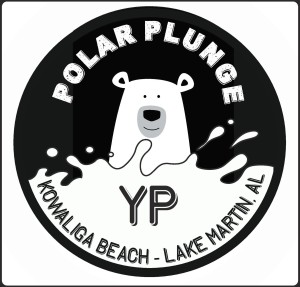 Brrrr.  Ready to take the plunge? Come join the Lake Martin Young Professionals on Saturday, January 23 at 11:00 AM and take the polar plunge while helping raise funds for the Lake Martin Resource Association (LMRA).
The LMRA has been working to promote, preserve and protect Lake Martin since its origination in 1970.
"We are going to do a count down," Jacob Meacham of LMYP said. "At noon everyone will take the plunge together. Then we will have four hours of music from local musicians. Kowaliga Restaurant will be there as well with food and drink."
It costs $10 to attend, $20 to get a t-shirt and plunge and $30 to get a t-shirt and not plunge.
It is open to all ages with fun and games for the entire family.
For more info, see the Lake Martin Young Professionals' Facebook page here.
When the weather gets cold on Lake Martin, the striped bass fishing heats up!
Last November I happened to be up near the Irwin Shoals area of Lake Martin, where the Tallapoosa River sort of becomes the lake. Low and behold I saw my friend David Hare there, trolling for stripes around Jaybird Landing. I happened to have my "aerial camera" with me so I sent it out to get a few clips of David and his clients.
David is a super nice guy, and you won't find a more knowledgeable guide on Lake Martin when it comes to striped bass. Contact Alex City Guide Service at 256-401-3089 for more information or visit their website here: http://www.alexcityguideservice.com/
I will say this, too, about David. He cares about Lake Martin and the surrounding area. He's from here and lives on the lake and fishes it just about every day of the year. He does not breeze in from another city with flashy marketing yet no substance. You are not going to find him doing stuff like "guides" Michael Perry and James Blanks – who were cited for introducing illegal bait fish into Smith Lake.
It totally blows my mind that people that hold themselves out as guides would (allegedly) break the law like this and introduce an invasive species like blueback herring. Folks from the state Department of Natural Resources say they have also found blueback herring in Lake Martin. I pray that they don't take hold.
Henry Cowen – a guide par excellence and a nationally recognized expert in freshwater striped bass, told me personally that the illegal blueback herring was the worst thing to ever happen to Lake Lanier.
In my constant pursuit to learn how to catch the striped bass on the fly rod on Lake Martin, I have been fortunate enough to go fishing with a few guides this fall. I will write about all of this later.
But one thing continues to be reinforced to me – if you are considering hiring a fishing guide on Lake Martin, or anywhere for that matter, be sure to do your homework. Make sure you're not giving your hard earned money to some ya-hoo.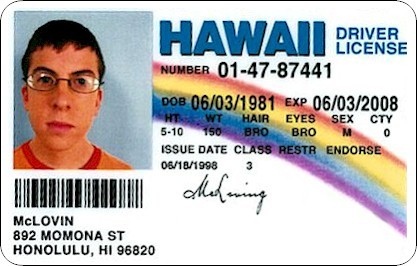 FERC has officially issued Alabama Power a new 30 year license to operate Martin Dam. This is great news, but we knew it was coming. If you have been watching this for a while, you know that Lake Martin was given the word back in April of 2015 that their application was approved.
When we heard the application was approved, we at Lake Martin were extremely excited, because it meant that the new water levels were approved. The new winter water low will be 483′ – a mere seven foot drop as opposed to the ten feet that we have had for a generation.
Also, we have a conditional fall full pool period. In English – that means, provided we have the rainfall, the lake will be full pool (490) until October 15, instead of day after Labor Day rule of old.
I highly recommend reading the actual license. It is pretty long, but it gives me a slight idea of the tedium involved in the process. As an unashamed bird nerd, I got hung up on the part about red cockaded woodpeckers for about 45 minutes. There are so many other parts of it that are really interesting that I plan to cover more deeply later.
If you would like to dig into the original, here it is: FERC LICENSE
Here's the press release from Alabama Power: FERC License for Martin
Here's an article from the Alex City Outlook: License Issued
Like I said, we knew this was coming, so it's not like it's a complete surprise. It's kind of like waiting for Christmas. You know it will finally get here, but when it does, you think, "Finally!"
If you would like to read more history about the water level at Lake Martin, please see this link, here's everything I have written on my blog since 2007: Water Level
If this has spurred you to buy or sell a piece of waterfront real estate on Lake Martin, please call me at the number at the top of this page. Or, you can email me here: Contact.
I am a full time realtor here at Lake Martin and would love to help out.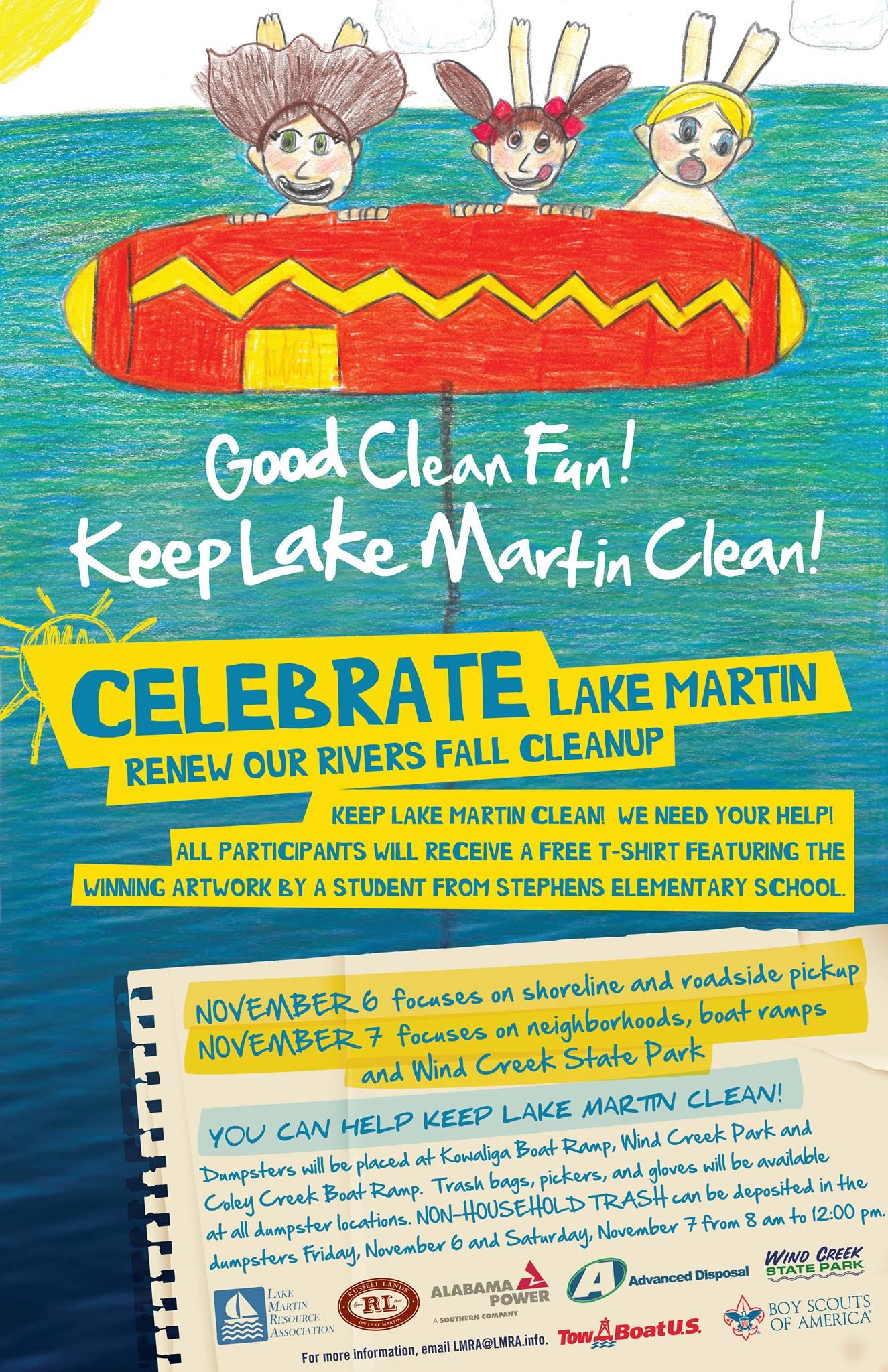 Here's your chance to help keep Lake Martin beautiful!
Every year the Renew Our Rivers event helps organize volunteers to clean up litter around the Lake Martin area. Do you love Lake Martin? Then love on it a bit today and tomorrow by helping keep it clean.
November 6, 2015 Focuses on Shoreline and Roadside pickup
November 7, 2015 Focuses on neighborhoods, boat ramps, and Wind Creek State Park
Dumpsters will be placed at Kowaliga Bridge (highway 63 around mile marker 12), Wind Creek State Park, and Coley Creek Boat Ramp. Trash Bags, pickers, and gloves will be available at all dumpster locations. Non household trash can be deposited in the dumpsters Friday, November 6, and Saturday, November 7, from 8 am to noon.
This event is sponsored by many great associations, including our friends at LMRA, Russell Lands, Alabama Power, and TowBoat US Lake Martin.
For more info see LMRA or contact [email protected] with any questions.
Lake Martin, Alabama has awesome striped bass fishing in the fall.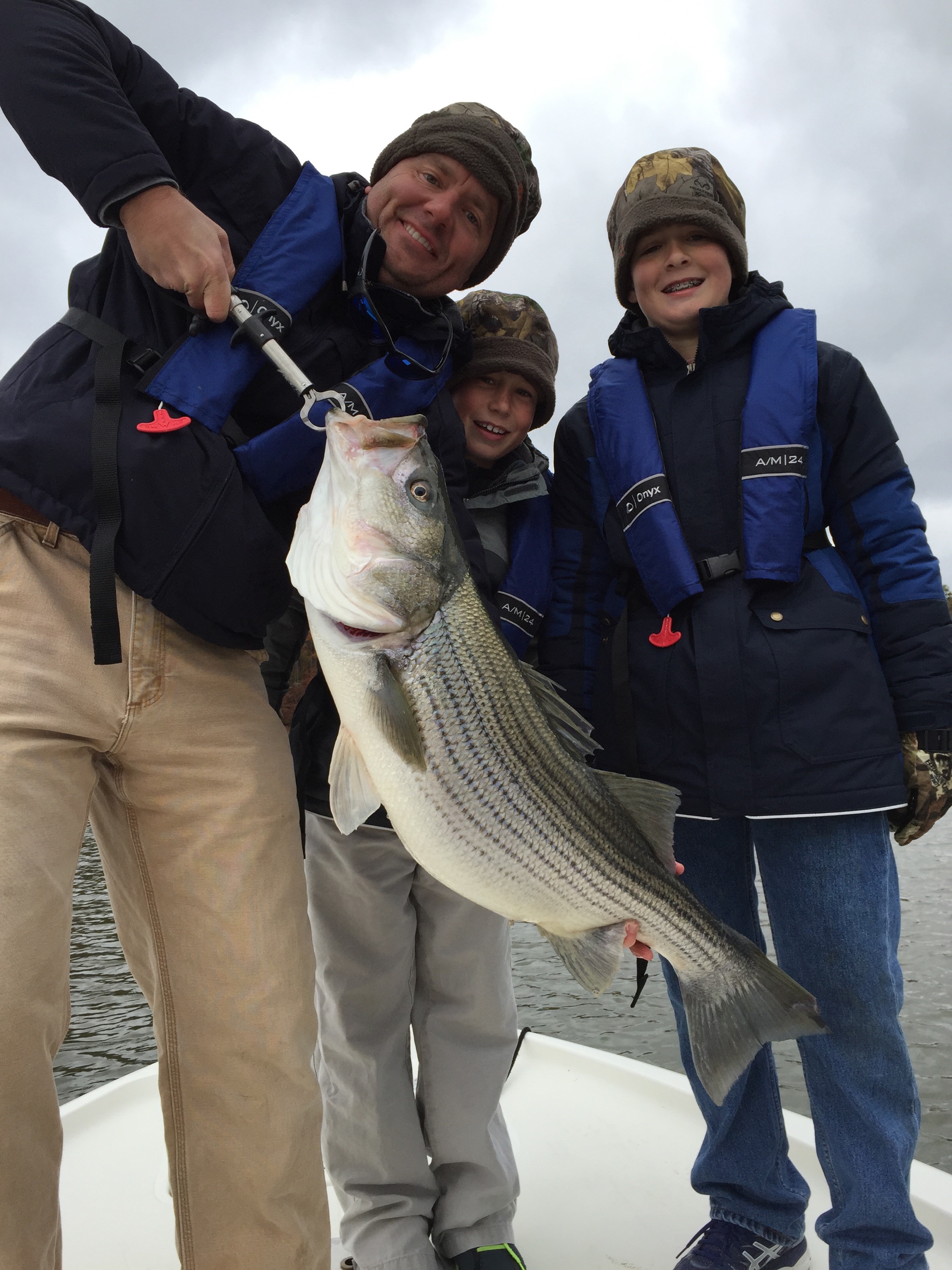 Here at Lake Martin we are proud to be one of the best freshwater fisheries for the Striped Bass in the USA. Fall is one of the best times to fish for them since the water temperatures cool down and the big boys come up from the depths. Above is a picture of a nice striper that one of my sons caught this time last year. We had a cold snap in the middle of last October and it was chilly, but the fishing was awesome!!
I continue to try and crack the code on how to reliably catch striped bass on Lake Martin with my fly rod. If anyone out there has any tips- please contact me here or call at the number at the top of the page and let me know!!
I recently found this article that gives some really good tips for fly fishing for saltwater stripes on inland lakes. Here's another one (featuring none other than Dave Whitlock) that gives a plug for Lake Martin: Fly Fisherman Magazine. I also have discovered a ton of great fly tiers online – like Brandon Bailes of Panther Branch Bugs.
One great tip I have seen online is to hook up with and learn from the local guides, no matter their fishing method. The above saltwater striped bass was caught when I was being guided by David Hare of Alex City Guide Service. David fishes with bait most of the time, but he has an unparalleled knowledge of the stripers on Lake Martin. Therefore, I pay close attention to what he says! Here are his two most recent Lake Martin Striped Bass fishing reports. They tell you what to expect when fishing in November, and then October (because I was too slow to post it last month). If you have any questions, please contact David directly at:
Alex City Guide Service
Captain David Hare
256-401-3089
[email protected]
Lake Martin Striped Bass November Report, By David Hare
Date Written: October 13, 2015
Water Levels 487.15 (490.00 full pool)
Clarity / Clear to very clear
Surface Temp: 70* – 74*
November starts my favorite time for big, big stripers! In fact for the next 8 months the day trips will be awesome!!!!! With water temps cooling down I will be focusing on the biggest of the big stripers by spending most of my time in shallower areas of Lake Martin, then the creek channels, and for sure not overlooking the river channel. Each day I will prepare my bait well with different size baits but making sure I load some of my largest shad I have.
Every year around this time I read articles that some say the bite slows down in the winter because of the fish's metabolism! Well maybe for some but for the fish that I target (trophy stripers) my action and bites actually seem to get much better. It seems to never fail that we keep our taxidermist plenty of work through out the winter.
If you have trouble with boating stripers just try your luck with much bigger baits including much bigger artificial baits. Again, don't rely on all big bait but as I fish 6 rods or baits at a time I will always have at least 4 of the 6 loaded with bigger size baits.
Until next time get off that couch and get on the water for a big fish!
As always call me for your trip of a lifetime.
Lake Martin Striped Bass October Report, By David Hare
Date Written: September 11, 2015
Water Level: 488.3 (full pool 490.00)
Very Clear on lower end to clear on upper end
Surface Temp 82*-85.5*
Sitting here on my deck next to the water, there's a nice breeze coming across the water and feeling early fall in the air. Dressed with a long sleeve shirt on which actually feels good and makes me want to start my fall fishing pattern but I know I actually have several more days before the water temps get me or I should say get the fish in the fall pattern. By the time you're reading this hopefully water temps have fallen and the stripers have once again started that transition to a new feeding pattern on Lake Martin. Every October, I burn more gas than any other month of the year just staying on these fast moving creatures. Each day can be a different location for catching so I always tell my clients patience as always is the key to landing these monsters and October can definitely test even the most patient fisherman. However, don't worry! We still come to the docks most days with great catches just a little more gas burned, a little more patience used up and several more baits used up.
Do not overlook any area of the lake this month when fishing, this is one month you are liable to catch a striper anywhere and anytime of the day and yes night too! That's right, not all stripers are going to switch to the day bite at the same time so if you're a night owl get out there and boat yourself a night time monster!
All of our bass guides are excited because they say fall bass fishing is awesome here on Lake Martin and produces some very large bags of spotted bass. They will be spending a lot of time in the mouths of creeks in search of the amazing fish. Break out your spinner baits and go see what you can put in your boat. Be prepared for that monster strike from a striper while doing this because, yes, Lake Martin striped bass will blow up on a spinner bait. Just 3 years ago I was talking to a bass fisherman that had boated a 42 pound striper on a spinner bait that morning near the Wind Creek boat ramp area.
For you laid back fisherman that don't care what bites as long as something is pulling on the line I would suggest trolling some crank baits that run several different depths. By doing this trolling method you are liable to catch big stripe, white bass, crappie and yes, spotted bass! If I didn't have a umbrella rig I would go purchase a couple to put out while I was trolling. Better yet, put one big rig and one Alabama rig out (much smaller) at the same time to increase your chances, I think you will be pleased at the results. In October, the best trolling speeds is 2.5 mph to 3.5 mph.
As always folks, wear a PFD (life jacket), show respect for fellow fishermen, and be a defensive driver. Constantly watch out for other boaters and for sure this time of year the shallow spots that you do not have in the summer.
A very high percentage of waterfront homes on Lake Martin are on a septic system.
As a full time real estate agent at Lake Martin, I have learned that the septic system is one of the most important things to consider when buying a home here.
While I am not a professional in this field, I thought I would attempt to summarize the process of building and installing a new or repairing an old septic system, septic tank, or septic field line around Lake Martin.
Get an engineer to design a system – The engineer must make sure you know where all of the lot lines are, and the proper setbacks from those lines. They also must perform a percolation test to understand your lot's absorption rate. Once the system is designed I am pretty sure the County Health department must approve it on paper before you can proceed.
Get a septic installer to quote the cost of the system – As with any construction project, if you are installing a septic system on Lake Martin it's always a good idea to get an estimate from a few different reputable area contractors.
Install the system – The good contractors are usually very busy, so it might take a month for you to get one out to your house.
The County reinspects – After installation, the County Health Department comes out and reinspects the system to make sure you have built it according to design and code.
If you need references for Lake Martin area engineers, surveyors, and septic installers, I will be glad to provide them. Every case is different so please take my advice and be sure to get quotes specific to your home and lot. Don't just rely on a quote your neighbor or cousin received three years ago. Get specific.
At this writing, new septic system and septic lines are being installed at one of my listings at 236 Delilah Lane. I took the chance to shoot the above video to illustrate the process.
The septic guys around Lake Martin tell me that about 90% of the systems installed are pumped systems. This means the waste will be pumped from the septic tank to the septic field lines, which are basically a system of PVC pipes that allow the water to filter down into the ground. You can't have a lot of vegetation near the field lines, because you don't want roots to clog up your system. You will see in the video how they are clearing out some of the trees near where the field lines will go.
To trace the system as a whole, the waste is sent from your house to the septic tank. If the tank is uphill from your house, it goes to a pump chamber, then to your main tank. From there, if the field lines are uphill also (and they probably will be), it hits another pump chamber and then it goes to the field lines where it settles out into the soil.
If you have a question about septic tanks, please do not call me!!! I am just a real estate agent. If you have an issues or questions, you should consult with an engineer who designs septic systems.
If you have any questions about waterfront real estate on Lake Martin, you can contact me by calling me at the number at the top of the page or feel free email me! 
For other important things to consider when buying or building a home, CLICK HERE.
As the Lake Martin real estate market heats up, so do those that try and FSBO their waterfront home. I get it.
FSBO stands for "For Sale By Owner" – pronounced "FIZZ-bo" by the cognoscenti. Every market has their fair share and Lake Martin is no exception. As conditions shift into seller market status, it stands to reason that we will see more FSBOs. In fact, I usually counsel my more marketing savvy sellers to try selling it by themselves first. If you can call a few neighbors and friends and sell the home yourself, more power to you. Get a good idea of market value and a good real estate lawyer and you might pull it off.
The above note was sent to me by a buyer couple that I helped look around Lake Martin for a couple of summers. That's pretty normal – most second home buyers take a while to look since it's such a big decision.
Anyway, I showed this couple a variety of homes in different locations. I helped them get an idea of the market, and helped them sharpen their ideas about what they would need. They were pretty educated on Lake Martin real estate to begin with, since one of them is from here and they used to have a Russell cabin. So I wasn't guiding newbies, more like assisting grad students.
Their story had a happy ending! They ended up buying a home directly from a seller, a FSBO. I was really happy for them. They ended up writing me a sweet note and were quite nice about the whole thing. They were actually worried I would be upset! Ha!! Far from it!!
I was just glad to know they ended up with their Lake Martin dream home. Once I saw the home they bought, I couldn't blame them! It is perfect for them!
Since they wrote the note, my family and I have spent quite a few hours hanging out at their lake home, grilling out, wake surfing, and just relaxing. It has been great!
It's folks like them that make my "job" a lot of fun, and I am truly happy for them.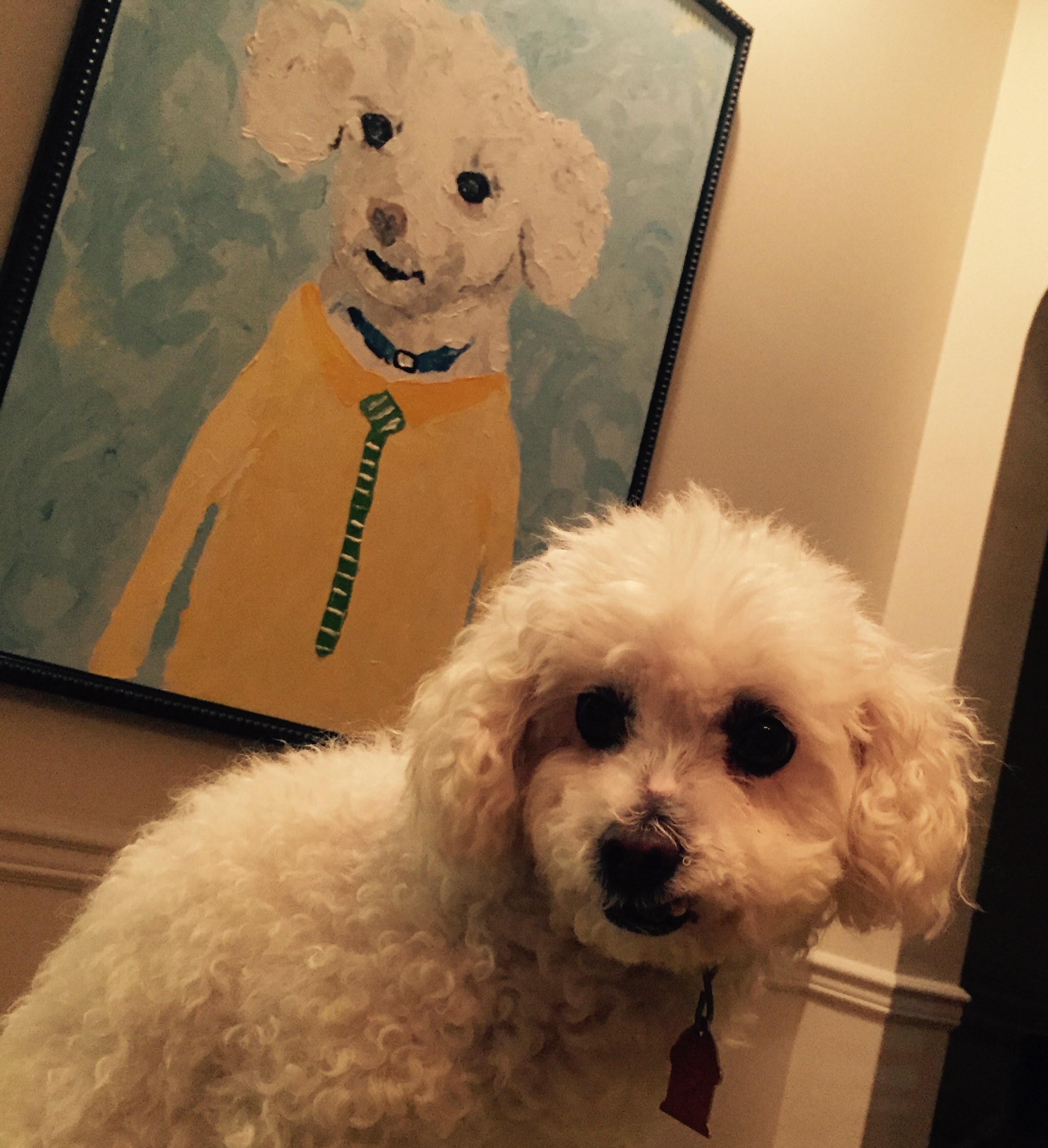 Kowaliga Kevin, the canine prognosticator of Lake Martin, has predicted six more weeks of summer for our beautiful lake.
Famous world over for his accurate weather prediction, Kowaliga Kevin has long been relied upon to let lake area residents know whether to pack up the boat and water toys or to enjoy more lake time. This year he has once again satisfied everyone by predicting another stretch of great weather. 
"I know I usually go thorough this rigamarole with exiting the boat bathroom and whatnot," said Kevin, alluding to his groundhog-esque Pomp and Circumstance. "But hey, this year it's so obvious I really don't have to trot out that old pony. I mean, it's seventy-eight degrees and the water is perfect. Do you really need me to tell you it's awesome?"
The shedding of the dramatic was a surprise to veteran Kevin watchers as he has heretofore shown a penchant for showmanship. Speaking from his headquarters, with his self portrait looming behind him, he added, "I've got another six weeks to enjoy the waters of Lake Martin. I'm not going to waste it by posing for you guys."
When asked about rumors that Kevin was almost replaced by a "Frost" last year and a "JoJo" this year, he retorted, "Please. Those guys are losers. To quote Ric Flair, 'if you wanna be tha man, you gotta beat tha man.' Everyone knows I am the bull of these woods. I'm not worried about any pound puppy upstarts. I am not only A pro, I am The Pro."
Though his delivery may be brusque, this is great news. Six more weeks of summer for Lake Martin!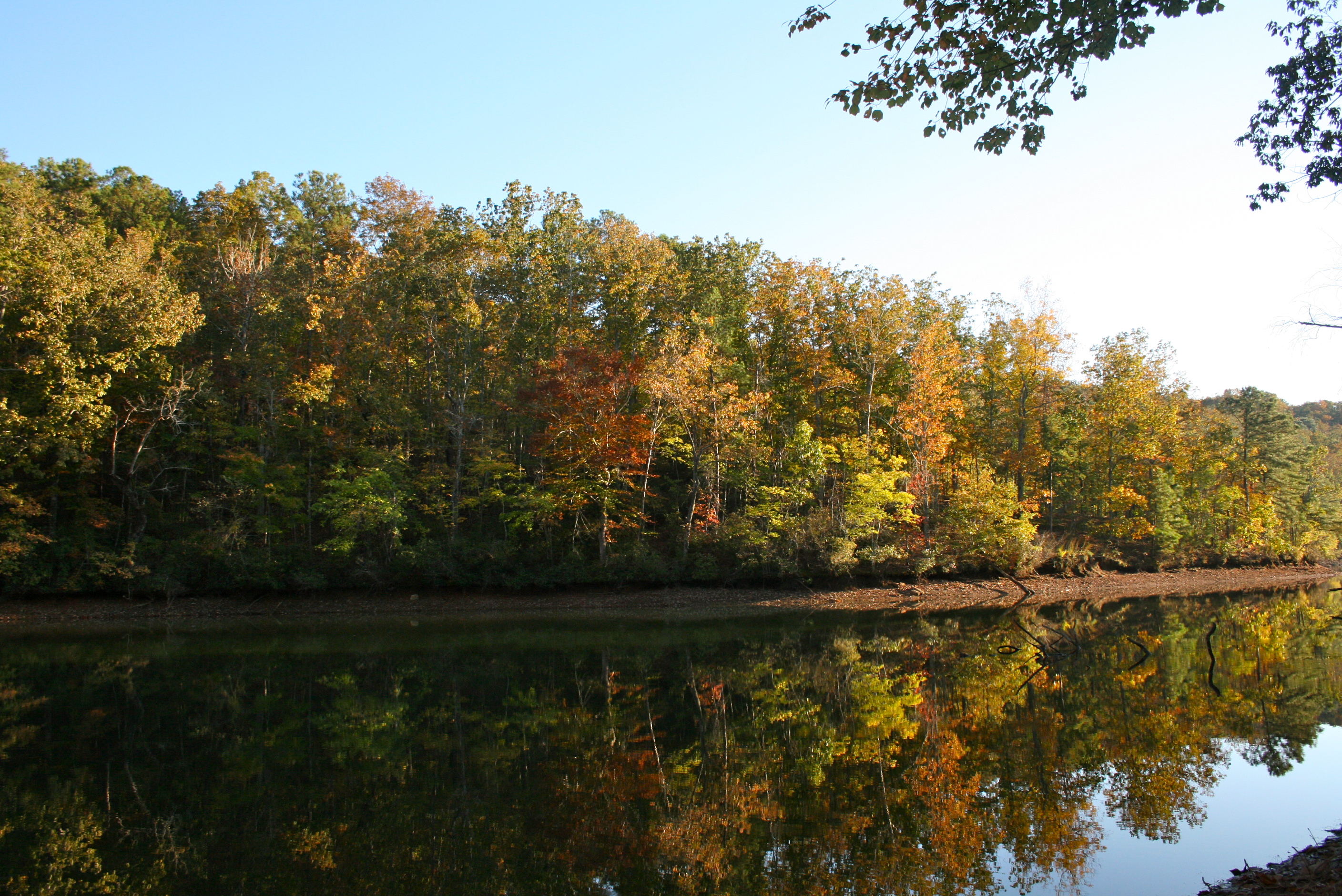 Are Lake Martin waterfront real estate sales seasonal? That's a question I hear a lot this time of year.
It's a pretty natural question, I think. If you own waterfront property on Lake Martin, you might be wondering whether or not to put it on the market now, or wait until the spring when the weather and the sales heat back up.
Or, if you are considering buying a home or a lot on Lake Martin, you could possibly be thinking that everything goes on sale after Labor Day.
To start with the buying side question, the answer is no. There is not huge price drop that happens after Labor Day. It just doesn't happen. A studied the numbers on this a few years ago and found that the sale to list price ratio does not change when the temp goes down.  See this link. This myth persists, though. But it is bunk.
What about on the selling side? Are there so few sales on Lake Martin in the cold months that you're better off to wait until the Spring?
I don't think so.
Some sellers might worry that they will have a higher Days On Market statistic in the Spring if they don't sell. I polled a few of my fellow agents and they agree with me:
It's better to have it on the market and have a few higher days on market. Nobody pays much attention to that piece of data. In our market it doesn't mean a seller is desperate, it usually means they are stubborn on price.
Think about it – if it's not on the market, agents (like me) can't advertise it. They can't put it in the MLS. No one knows about it. It definitely won't sell in that scenario.
Do you need help with Lake Martin real estate this fall? I would love to help out. I am a full time agent here at Lake Martin. Please call me at the number at the top of the screen or contact me here.
What are the forgotten items of Lake Martin home construction?
If I am building a home at Lake Martin, how is it different than building where I am from?

I hear these questions a lot. I am not a contractor, not even close. I am a simple real estate agent here at Lake Martin. But by the nature of being here, and selling here, I do hear quite a bit about the construction process. When waterfront lot owners or potential buyers ask me these types of questions, I always say:
It's pretty much the same except for a few big things.
That sounds pretty vague, but allow me a big of an explanation. Many times lot buyers come to Lake Martin with a construction cost in their head of $x per square foot. Maybe that's what they built their home for, or maybe they saw some tract home builder advertise for it.
Per square foot construction quotes can sometimes be pretty tricky. Even builders will tell you that because of differing finishes and quality.
But here at Lake Martin, I can think of at least four factors that you really need to consider when budgeting your home construction. After you read these items and watch my videos, if you have more technical questions, feel free to call me at the number at the top of the page, or contact me here. I will be glad to recommend reputable builders here at Lake Martin.
Dock:
A nice covered dock with floating dock and boat lift can easily cost $50k, but it's money well spent. Divide that money into the square footage of your home and you can see how it will wreck the stat. You will probably want a boat lift unless your neighborhood doesn't allow it or it will block your or a neighbor's view. And speaking of views – one of the tradeoffs of big views is that it usually means big waves. Big waves can potentially beat up your boat, and the best way to solve that is a boat lift. Don't scrimp on the dock, you will wish you did it right later. It's better to get the dock guys to make it right when they are there, the quality subcontractors are hard to schedule. Trust me – you will want a specialist here. Just because your cousin's second grade best friends pen pal has built a few tree houses doesn't mean he knows how to handle the forces present in a dock- water, wind, weather, and waves will always present special challenges. Here's a quick video I did about docks on Lake Martin:
Seawall:
Seawalls are also very important on Lake Martin. Remember – the dirt is the most expensive part of the investment. Don't let erosion wash money into the lake. As a side note, I have no idea why we call them seawalls here and at the ocean they call them bulkheads. No matter what you call them, as a lot buyer, you need to pay attention to the existence and condition of the seawall. If there is none, ask yourself, what kind will this eventually need? Are there neighborhood restrictions? What are my tastes? Rip rap? Wooden? Concrete? How tall does it need to be? This is another area that you don't want to go cheap. Read more about seawall construction HERE or watch the below video.
Foundation:
This is a guess but I would say that the majority of lots on Lake Martin will not need a crazy foundation. But some might. If the waterfront lot you are considering is super steep, you need to ask a builder about the potential of an expensive foundation. If it does, it may require a lot of money in concrete.
Septic:
The vast majority of homes on Lake Martin are on septic systems to handle their waste. There are some exceptions like Stillwaters and The Ridge where they have a private septic system that handles the entire neighborhood. The septic guys tell me that 90% of septic systems on the lake now require a pump to get far enough away from the water. This is because recent building codes require the septic tank and the septic field lines to be away from the lake, the home, and other lot lines. Septic systems vary greatly in price, depending on the size of the homes and how far away the field lines are from the home. Septic contractors tell me most systems are around $15k on septic system with a pump vs $7k on a gravity fed one.
Related Content:
CLICK HERE to learn more about seawall construction
CLICK HERE to learn more about boat lifts and docks