Archive for the 'Lake Martin' Category
Driving and Docking Clinics are being offered for free at Blue Creek Marina on Lake Martin!
Are you as confident as these boys about your boat driving and docking skills?  As a new driver or an experienced one learn how to drive and dock in all scenarios and conditions at a free clinic.
Experienced captains at Blue Creek Marina will offer instruction, demonstration and coaching as you practice operating and driving.  Learn how to safely and properly operate your boat.
Each Monday this Fall at Blue Creek Marina a clinic will be held focusing on a different boat type.  Here is the schedule:
Pontoons:  August 1, September 12, October 3
Sterndrives: August 8, September 19, October 10
Towboats: August 15, September 26, October 17
Clinics are from 10am – 3pm – snacks and water provided but bring your own lunch.  Space is limited.
Call Jennifer or Nicole at Blue Creek Marina to reserve your FREE spot.  256-825-8888
And remember – the best way to get good at docking?  Practice, practice, practice.
If you would like the best app for Lake Martin, Alabama, complete with events, eats, home search, and landmarks, please see my Lake Martin Voice App. It's free! Just search "Lake Martin Voice" in the app store.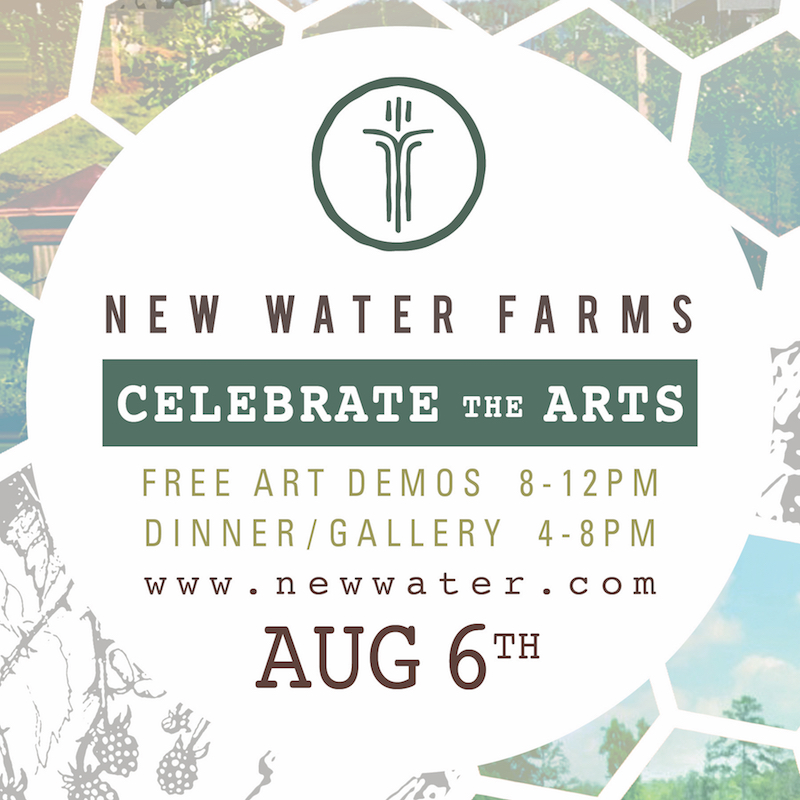 Celebrate the Arts at New Water Farms on Lake Martin in Dadeville on Saturday, August 6th.
You may be familiar with the honey, berries or baked goods from New Water Farms since they are offered at Pepper Place Market in Birmingham during the summer.  But are you familiar with the Farm itself?  Situated on 22 beautiful acres at Lake Martin its goal of "cultivating growth and renewal" is part of the New Water Ministries – a place for people who love Jesus.
It is located at 460 Civitan Road, Dadeville – about 7 miles from Hwy. 280.  Click here for a Google Map to New Water Farms.
Celebrate the Arts is a day for free art demos from 8-12pm showcasing ceramics (Keaton Wynn), glass blowing (Micah Simpson), painting (Betsy Covington), photography (Elizabeth Bacon), woodturning  (Pete Marken), and pen+ink drawing (Kaleigh Hartley).  Watch, chat and purchase pieces as artists work in their medium.
And then enjoy the evening art gallery and a chef-inspired cuisine with Chef Blake Hartley (Bottega Cafe and Hot & Hot Fish Club) from 4-8pm.  Tickets are $75 and are available online.  To see the menu, order tickets and for more information click here.
For other events around Lake Martin download my free app – http://lakemartinvoice.com/app.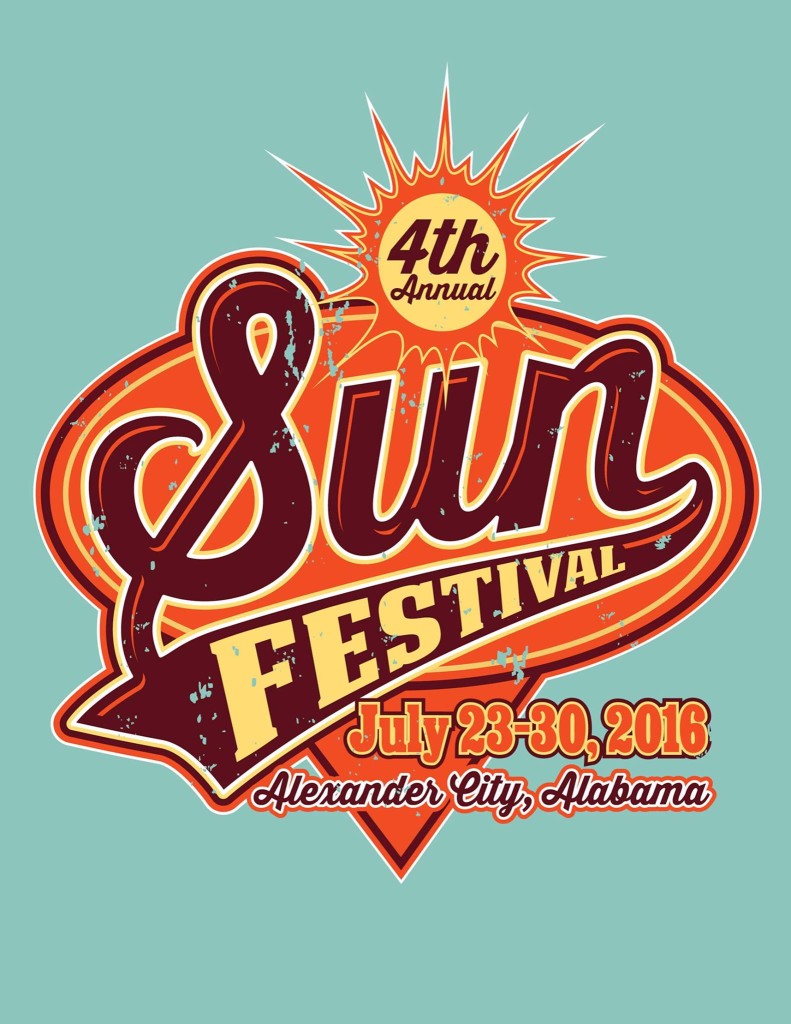 The Alexander City Sun Festival is here again – July 23- 30, 2016!  This Lake Martin area fun filled event is made possible by city and county governments, over 100 sponsors and many, many volunteers.  Sun Fest is coordinated by the Alex City Chamber of Commerce.
This week is packed full of activities for everyone – just to name a few (over 60 events are planned):
Saturday, July 23 – Get your glow on at the 5K Glow Run
Sunday, July 24 – Wind Creek State Park Family Day at the Lake (kayaking, sailing, volleyball, canoe race me?)
Monday, July 25 – Boot Scootin' Boogie in the Park
Tuesday, July 26 – Hittin' the Links Glow-in-the-Dark Golf Tournament at Lakewinds
Wednesday, July 27 – KidsFest Tribal Celebration
Thursday, July 28 – Sunset Hike to the top of Heaven Hill
Friday, July 29 – Band Battle at Strand Park
Saturday, July 30 – Summer Tailgate & BBQ Cook-off AND the grand finale – the Jana Kramer Concert and Fireworks show. Purchase your wristband early at the Chamber, online at www.alexandercity.com or at the gate that day for $20.  This wristband gives you entry to all of the day's events.  Bring your blanket or chair and enjoy the show!
Most events of Sun Festival 2016 are on my free Lake Martin Voice App.  To download a complete Sun Fest day by day guide click here.   You can also see their Facebook page here.  I do suggest you take a look at all 3 sources to help decide what events to attend – you don't want to miss anything!
Happy Sun Festival everyone – you don't want to miss celebrating all that Alex City and Lake Martin have to offer!
Yes, Christmas in July! Where did Santa deliver Ken and Sara's gift?  – Lake Martin of course!
Guess what Santa brought Ken and Sara for Christmas last year? Hint-it is much, much bigger than a bread box. (Spoiler alert – a new house at Lake Martin, Alabama!!)  Watch the video above to see how excited they were about their present.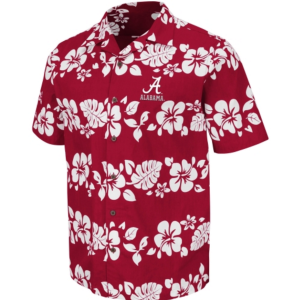 Not everyone can receive a University of Alabama Game Day Hawaiian shirt for Christmas (and surely not everyone wants one) but you can find your Lake Martin home with Lake Martin Voice Realty!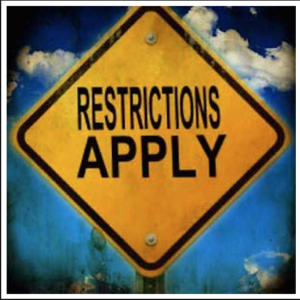 Note: I originally published this article in my monthly column in Lake Magazine. I also published it on my column on al.com – where I am proud to write about Lake Martin Real Estate for AL.com.
Bob and Susie Q. Buyer have found a way to buy a Lake Martin waterfront home that will pay for itself!
It's easy money, they think.
They have done their due diligence (i.e. watch HGTV) and are ready to make their move. They have found the perfect little Lake Martin waterfront cabin. It's on a beautiful lot with 500 feet of waterfront. When they noticed that house is crammed over to one side of the lot, it gave Bob and Susie Q. their idea. They buy the home, cut the lot in half, sell the lot, and pay for their entire purchase.
They can't miss, right?
I can think of two reasons they will.
Firstly, they might need to consider that HGTV is carried on the cable networks of Charter, Com-Link Inc. and Dish here at little 'ole Lake Martin. In other words, we know how to flip (and flop) here, too. If a deal is that much of a layup, it will likely be scooped up by Adam Smith's Invisible Hand way before it comes on their radar up there in the big city.
Secondly, the biggest reason is that the lot is restricted. Well, I should say that there is a 98% chance it is restricted and therefore they cannot split the lot. The seller is selling the lot subject to the same deed restrictions which they bought, and at Lake Martin, that means you can't split it, among other things.
Yes, there are some needles in the haystack here and there. But, the last time I looked for a buyer, I reviewed the 100 or so waterfront lots for sale on the lake and only found two or three that were truly unrestricted.
If you are unfamiliar with deed restrictions, think about the neighborhood where you live just outside of Gotham. Most neighborhoods have their own set of rules about what kind of home you can build. They might also have rules that state the minimum size a home can be, how close it can be placed to the lot lines, the materials used, or any number of things.
Still other neighborhoods have "Architectural Review Boards" which is a committee of residents tasked with making sure all new construction fits the Homeowner Association's guidelines.  These are all "deed restrictions" because they are part of the deed when you bought your house.
I hear from buyers all the time that let me know that they want a waterfront lot that is, in their words, "unrestricted." When they mention that, I always ask them if they plan to split the lot or build two homes on a lot. Usually, they say no. Most of the time buyers think unrestricted refers to controls like architectural review committees.
They don't want anyone telling them what color paint to use on their deck.
This also comes up when people want to be able to park their RV on the lot for a few years before they build their home. Or, they even might want to park the RV during the precious few months of home construction. Most formal neighborhoods and county road plats at Lake Martin have restrictions against this.
Other buyers might like to put a manufactured home on the lot, and keep it like that as long as possible. Again, it's equally difficult to find a lot that would allow this.
Does that mean all restrictions are bad? If your neighbor split his lot into 30 parts and plans to sell them all to the highest bidders, would you be excited about it?
The point here is that each lot buyer must not go around making assumptions. Don't assume that all restrictions are "bad," or that any restrictions are "good." One must behold any deed restrictions with one's own eye and decide beauty.
How does one do that?
You verify before you buy.
After that, it's too late. Therefore, a buyer with concerns about when can be done on the lot should include a contingency in the real estate contract to say something like "this offer is subject to buyer's favorable review of all deed restrictions" or something like that. The buyer should consult an attorney to make absolutely sure.
I am not a lawyer, but experience here at Lake Martin has pretty much taught me to never assume.  But, if I had to guess, I would say that Bob and Susie Q. Buyer won't be able to split that lot.
I will take a 98% chance any day of the week!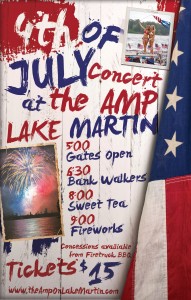 The best place to watch fireworks at Lake Martin for Independence Day? Easy: The Amp – aka The Lake Martin Amphitheater! Lake Martin fans have been watching Fourth of July Fireworks in Kowaliga Bay for generations.
The Lake Martin Amphitheater is located on Highway 63, just south of Kowaliga Bridge. See this Google Map. Don't be tempted to turn on Tecumseh Pt. and Russell Point Roads to get there. The official entrance to The Amp is a dirt road out on Highway 63, across from Prospect Cutoff Road, aka Elmore County Road 389.
Schedule for the Fourth of July Fireworks at the Lake Martin Amp:
5:00 – Gates open
6:30 – Opening is a favorite band of the locals The Bank Walkers.  I have confirmed that guitar prodigy Brian Bice will be wielding his six string, so be sure not to show up late.
8:00 – The Sweet Tea Trio plays until the fireworks begin
9:00 – Fireworks Begin!
For tickets click here to order online – $15 (children 6 and under free).
Happy 4th y'all! I'd like to personally thank Russell Lands for all they do to put on this show every year. The company is the major backer behind the Amp, and coordinates all of the concerts there, as well as the fireworks. It's a huge effort and the Lake Martin community wouldn't be the same without it.
Please see this video for an aerial tour of The Amp.  Also if you're coming to The Amp, bring towels to sit on or low beach chairs.  It's also BYOB but please be sure to have a sober driver.
People always ask me if they should take their boat and watch the Fourth of July fireworks from Kowaliga Bay.  It's a beautiful way to watch the fireworks, arguably the most beautiful, but I discourage it.  If you are new to Lake Martin, or new to boats, or new to boating on Lake Martin at night, forget about it.  If you insist, please make sure to have a sober driver and at least one sober spotter/first mate.  The sketchiest part of the whole affair is after the show is over.  Everybody takes off at once and goes in different directions, and the waves can get problematic.  Be advised.
For other events around Lake Martin for the 4th download my free app –  http://lakemartinvoice.com/app.
Have you ever been to the Lake Martin Amphitheater? If not, check out the above video.
The Lake Martin Amphitheater – aka The Amp – is located just south of Kowaliga Bridge on Alabama Highway 63. The street address is 8878 Kowaliga Rd, Eclectic, AL 36024. You turn in on a dirt road entrance off of highway 63. They have parking in the field before you get there.
The Amp is the host of many concerts (not to mention the annual Fourth of July Fireworks) throughout the year at Lake Martin. The venue is incredible! It's really cool to bring your towels and lawn chairs and sit on the grass to be entertained by some great music with Lake Martin in the background. If you would like a schedule of what's going on at the Amp, please see their website here: The Amp. Ticket prices for events vary widely, so be sure to visit their site or call (256) 329-0835  for the latest info. 
I am just a real estate agent! So please don't call me and expect me to sell you tickets to a concert!
However, if you would like the best app for Lake Martin, Alabama, complete with events, eats, home search, and landmarks, please see my Lake Martin Voice App. It's free! Just search "Lake Martin Voice" in the app store.
Would you like to fly fish around the Lake Martin area? This time of year (June) has hot weather that chases fish from shallow water. That's why local anglers point their rods toward the Tallapoosa River-the headwaters of Lake Martin.
The Tallapoosa River, especially the portion from Horseshoe Bend down to Irwin Shoals, is excellent water for fly fishing for many kinds of bass and sunfish. The problem in the past has been finding someone with the gear and the know how to teach you or take you. Enter my new friend Drew Morgan.  He has been killing it lately on the Tallapoosa. Check his IG for pics.
Stealth bomber, deceiver, game changer, popper, woolly bugger…what are these?
They are a few of the flies that Drew Morgan of East Alabama Fly Fishing  recommends.  Watch the video above and learn more about the gear he recommends for fly fishing on the Tallapoosa River. Drew covers it all- fly rod types, line types, flies themselves, etc.
Contact Drew and book your trip!
To directly contact Drew Morgan of East Alabama Fly Fishing, please go to his website here or his Facebook page!
Related Posts:
Fly Fishing the Tallapoosa and Best Times to Fish the Tallapoosa
Why choose Lake Martin?
George and Lea had been looking for years to find that perfect spot for a vacation home.  Once they found their Lake they knew they could find their home.  Watch the video above to see why George and Lea call Lake Martin a destination, a happening place with a resort feel.  
They loved that Lake Martin was so big and beautiful with so many places to eat with access by water or land. For example, below is a video that I made a few years ago about How to Get to Catherine's Market and Spring House Restaurant by boat.
If you want to keep up with new restaurants in the area, or just find a new place to grab a bite to eat, check out our "Eats" tab on the Lake Martin Voice Realty App.  The App will also help you know about Events, Shopping, Marinas, Weather and Water Level and of course help you find your new home at Lake Martin!
The Lake Martin Voice app is available in the Apple App Store and on Google Play for Androids.
Click here for more information about our app!
Note from John Coley: "As most will know, I am very happy that Lake Martin was granted a new winter water level of 484' MSL (483 MD). I have written extensively about my support for this. However, it is interesting to note that a few folks around the lake have a different perspective. One of those is my friend Scott Henderson of Henderson and Coker, Inc., a local construction company. Scott penned this essay below to offer another opinion on the subject. My blog and business might be called "Lake Martin Voice," – but I don't claim to be THE ONLY voice of Lake Martin, just A voice. Also, since we are in the middle of a (in my opinion) very nasty national campaign season, I thought this would be a good time to present another view in a calm and rational way. I thank Scott for his thought provoking, candid opinion below."
Want to hear a different perspective on the new low pool level for Lake Martin? 

As you know we install seawalls and sometimes build piers "in the dry".  This seawall season; I looked at replacing several wooden walls as I do every year.  As of January 20th when the new licensing went into effect and the water began to rise to the new low level several changes within our operation changed with it.  Our normal strategy in completing our work load of seawall is to begin constructing the shorter walls as the lake recedes.  As the lake drops to its lowest level we construct the taller walls up to 10 feet tall in the past.  Unfortunately for us and a few of our clients; we were unable to build the taller walls this season.  The taller wooden walls that we intended to replace were never in the dry.  In other words; we couldn't remove the existing walls nor could we begin the work by digging a footing because those beaches were under water.  No big deal, right?  My company loses the potential revenue but in reality; that is of no concern other than for the principal owners of my company.  The good thing for us is that seawalls are only 10% of our annual sales. There are other concerns, not only for us but for several property owners around the lake.  The walls that we were to replace are in terrible shape.  The wood has failed over time as any wood does when exposed to extreme temperature swings when out of the water. The lake water itself takes its toll on the wood over time which is apparent in noticing how many piers are replaced on Lake Martin year after year.  Piers are not subjected to the hydro static pressure that a wall is subjected to.  Rain water swells the soil  which pushes against the wood wall weakening the structure.  Gravel can be put behind the wall where allowed to reduce the pressure but walls are typically backfilled with material from the lake bed.  It is of my opinion that the only materials that will hold up to the pressure is concrete and steel.

With that said; those walls that we were unable to get to will most likely end up in the lake floating aimlessly until coming to rest in some slough with other debris such as driftwood or garbage.  Hopefully, the wood from the wall will not end up being a hazard for a boater or skier.  There are a few other contractors that install walls and I would think that they have several jobs that they were unable to do.

So what happens with the land that was once protected by the wooden seawall?  It is my understand that the lake will only be dropped 10 feet every five years.  After the wall fails completely; the property behind the failed wall will continue to erode away and it too will end up in beautiful Lake Martin.  Unfortunately for the property owner; I would think that the loss of property translates into the loss of value.  One wall in particular that I looked at replacing actually had fissures behind it where the soil is giving way with the wall five feet or so behind it.  That means that rather than the soil slowly eroding away; once the wall fails completely, that five feet of embankment will cave off entirely into the lake.

Is there a way to keep us from losing our valuable property?  What about rip rap?  Alas, a simple inexpensive way to protect our shoreline under most any circumstance!  With the water up, it can be placed from above the embankment, right?  It can, but not in some particular cases.  What contractor will place machinery on an embankment that is about to fall?  I know I would not attempt it with our equipment!  What about placing the rip rap from a barge?  It could be done.  The problem with using a barge is that there is a limit to how much material can be transported on a barge.  When placing rip rap by land, it is usually hauled in by large dump trucks and stockpiled on the property being worked or somewhere close to the job, scooped up with machinery, then placed on the embankment.  We do not own a barge yet, but we have rented one from the dock companies and they are understandably expensive to rent.  In doing the math, it is of my assessment that rip rapping by barge would be terribly expensive and a very slow process if achievable.

In some cases rip rap can be places from the top as long as the soil is stable enough to support the necessary machinery.  When placed from the top, it takes room to work.  Sometimes there are trees in the way so the trade off in placing from the top may be losing established trees.

From a contractor prospective; I am not thrilled about the new low pool.  Since I am and have been a part time or full time resident of Lake Martin; I have somewhat mixed emotions about the change.  I am truly for what ever is best for Lake Martin in the long run.  I am just not sure that the rest of the residents are aware of the potential property loss that the new change could bring.  Plus, with the limited access created by the new rule curve, I am not sure how many contractors will continue to stay equipped to build seawalls.  I know that our plan is to continue installing walls and rip rapping where we can.