Archive for the 'New Construction' Category
Willow Point is unique in that it is the only Russell Lands development on Lake Martin that currently has a private golf and country club. We thought it would be fun to shoot a video of some of Willow Point's amenities and homes as seen from the water.
The Willow Point Golf and Country Club was founded in 1964.  It is truly a gated community, where you are stopped at the gate by a guard and you must show your ownership sticker or explain your business.  You can, however, ride by in a boat all day long.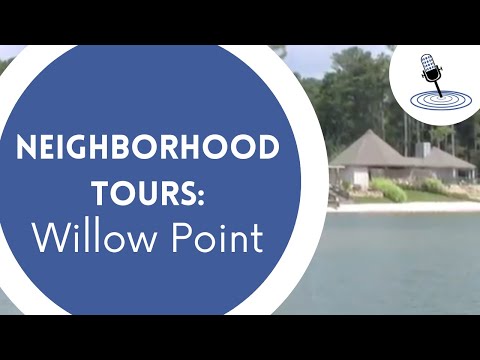 If you'd like to know more about homes for sale in Willow Point, or any neighborhood or property on Lake Martin, give Lake Martin Voice Realty a call or shoot us an email.  Put us to work and enjoy the results.
Related posts:
Lake Martin Real Estate Spotlight: Willow Point
Lunch at Willow Point – Lake Martin
Crowne Pointe is a large condo development with a huge view and a central Lake Martin location.  By water, Crowne Pointe is close to Chimney Rock and Chuck's Marina, and by land, it's on the south side of the lake, close to Montgomery and Auburn.
Crowne Pointe owners enjoy lake-level private storage units, 2 owner's pools, a deeded boat slip, plus the conveniences of relatively new construction (first units built in 2007 – open floor plans, tile floors, upgrades on counters and appliances, etc.).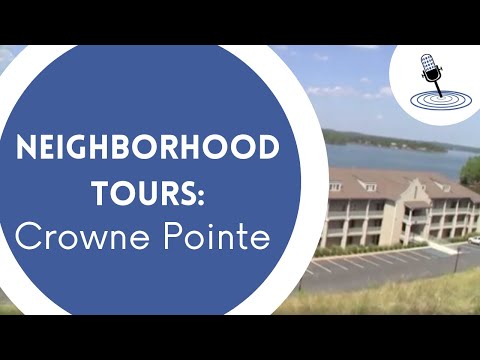 Are you interested?  For a look inside a Crowne Pointe unit that's for sale now, check out this video we made for a listing at Crowne Pointe:  Crowne Pointe Condos Unit 101 on Lake Martin
Where is Parker Creek on Lake Martin?  What do homes look like there?  If you're searching for a waterfront home in the Lake Martin MLS, you're bound to see Parker Creek come up in a description of homes on the northwest side of the lake.  Take a look at this video and learn more about this large section of Lake Martin known as Parker Creek.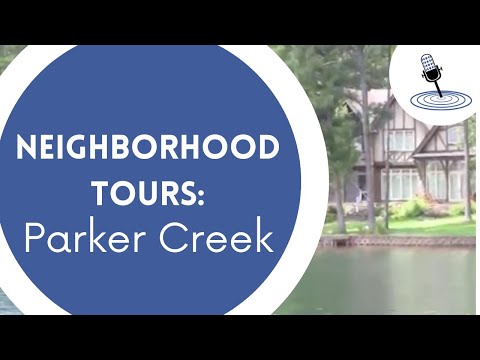 The Parker Creek/Coosa County region is a HUGE area on Lake Martin.  This video is just a sampling.  My main reason to make it is to simply show the wide range of prices and different types of waterfront homes you'll find there.
If you would like to see waterfront homes and lots for sale right now in the Parker Creek area, CLICK HERE to go to my Parker Creek Neighborhood page. I have a report that shows every waterfront home and lot for sale – by all agents, all brokerages, on Lake Martin. It pulls from the Lake Martin MLS so it will be current no matter when you visit the page.
At Lake Martin Voice Realty, it's our passion to educate you about Lake Martin real estate.  Put our knowledge to work for you when you're ready to buy or sell a Lake Martin property and give us a call at (334) 221 5862.  We'd be honored.
Villas on the Harbor - the StillWaters area of Lake Martin is a pretty unique development on the lake;  it's made up of lots of mini-neighborhoods (off water and waterfront) and condo areas, plus a golf course.  Villas on the Harbor is one of these waterfront condo areas with convenient access to Harbor Point Marina, plus an owners-only pool area.
If you would like to see waterfront homes and lots for sale right now in the StillWaters/Villas on the Harbor area, CLICK HERE to go to my StillWaters Neighborhood page. I have a report that shows every waterfront home and lot for sale – by all agents, all brokerages, on Lake Martin. It pulls from the Lake Martin MLS so it will be current no matter when you visit the page.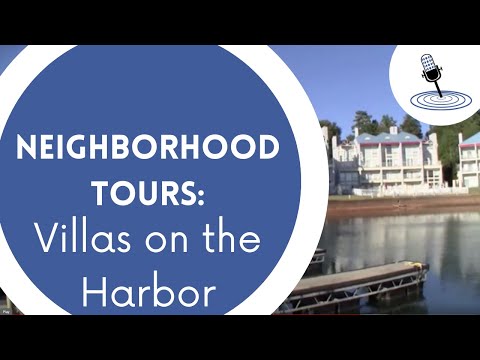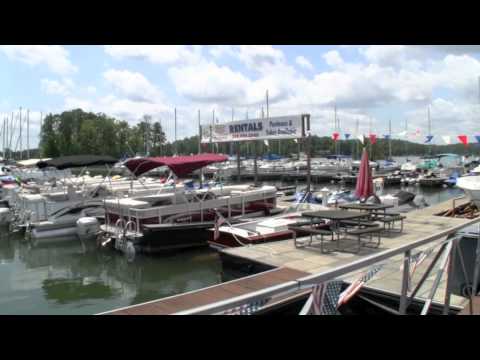 At Lake Martin Voice Realty, we realize many Lake Martin vacationers live hours from the lake.  We love bringing Lake Martin to you, and we'd be thrilled to help you with your property search.  If there are other areas or neighborhoods on Lake Martin you'd like to see, just let us know and we'll be glad to make a tour for the website.  We also make private video tours of homes for sale for customers who live out of town and need help narrowing down waterfront property options.  Just like any waterfront home, lot, or condo on Lake Martin, I can help you with it, regardless of who has it listed. I would love to be your real estate agent. CLICK HERE to contact me, or you can email me (info @ lakemartinvoice . com), or you can call me at (334) 221-5862
(If you're one of our Lake Martin Voice sellers, we've already made a full motion video tour for your property. )
Have camera.  Will go!  Enjoy the tours.
I've been chomping at the bit to get you inside one of the two brand new Lake Martin waterfront homes at Water's Edge!  Both should be completely ready in about 2 weeks, but I just couldn't wait to let you inside.
A great architect and a dedicated builder make quite a statement with these homes;  these are not your run-of -the-mill spec homes.  Call me anytime for a tour!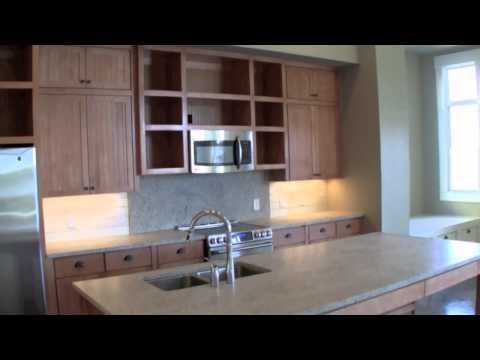 Water's Edge is located in the Alexander City city limits at the end of Coosa 20 near Willow Point and Parker Creek.  The big view you see is looking southeast over Big Kowaliga towards Sand Island.  The entry to Parker Creek is to the right,  and the old Veazey's Marina is on the left.  Landscaping will be installed in a couple of weeks.  Check back for the official listing video of the finished project!
Related post:  Announcing Water's Edge at Lake Martin
Related Video Tours:  Water's Edge Architect's Notes: Exterior Features
Water's Edge Architect's Notes: Interior Spaces
I am pleased to announce the winner of a free weekend stay at a cabin at Water's Edge on Lake Martin, please see this video: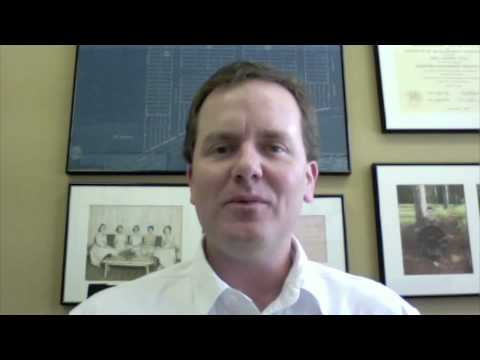 Congratulations to Cecil G of Greenville, Alabama. He and his luckiest friends and family will be enjoying a free stay next weekend.
Thanks to everyone that entered.  We had a tremendous response. Some of you really made me laugh with your comments that you left in the form. Some of you left some things I can't print (you know who you are

) and others left some funny ones. To wit, a few examples:
We had the spam fearers:
"Please do not distribute or sell my number or email address." and "Please do not give out my personal information!"
Don't worry, your info is safe with me. I will put you on my once a month email list, and if that's too much, by all means, unsubscribe.
Also we had some folks that have obviously dealt with some aggressive realtors before, here are a few:
"please use only for wining giveaway—no sales calls" and my personal favorite: "Please do not share my phone number or bombard me with calls. Thanks."
We had some very complimentary words about the new homes for sale at Water's Edge, and Lake Martin in general:
"We actually drove by this development recently. It looks great, we'd love to spend an weekend there." and "Can't wait to see the finished homes." and "one of my favorites home sites on the lake" and "Lake Martin is by far the best lake in Alabama. The water is so clear, the restaurants on the water are great and everyone is so friendly!"
There were a couple of good natured attempts to influence the results. All were unsuccessful, of course. This one took the cake: "I hope I win, then you can sell my old lake house for the new one!!" - Wow, talk about temptation!
If you are wondering how I made the draw, please let me explain. I took all entries and then dropped their info into a spreadsheet. Every entry had a row #. I then went to Random.org and used their random number generator to give a number, then I looked up the row, and saw who won. That's how Cecil G. scored a free weekend at Lake Martin.
For More Information on the Waterfront Homes for sale at Water's Edge, see:
Lot 1 Water's Edge – $589,000

Lot 2 Water's Edge – $569,000
They each have 3 beds and 3 baths, and are sitting literally on the water's edge.  The view is stunning – jaw dropping even – you can see for miles, from its spot at the end of Coosa 20.  You can see much of Parker Creek, the old Veazey's Marina, Willow Point, and all the way to Sand Island.
The Landing at the Rock is a waterfront development on Lake Martin.  It was formerly called Karis Park, and is across the water from another Lake Martin development: The Village at Lake Martin. Both of these neighborhoods have a central-eastern lake location.
I shot this video from The Village to give you an overall look at the neighborhood.  I'm not the listing agent for The Landing (Butch Billingsley is), but I can help you find a home in this neighborhood, or any property in the Lake Martin Area MLS. Just give me a call or contact me using the "Contact" tab at the top of this page.  I'd love to help.
Enjoy the tour!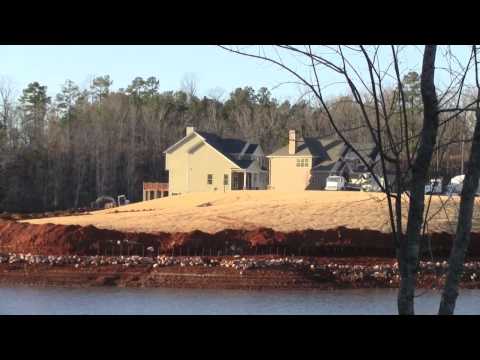 Lake Martin Voice Realty is proud to announce the opening of Lake Martin's newest waterfront development – Water's Edge.
Check out our press release video of Water's Edge below.  Turn up your speakers a tad to hear the narration!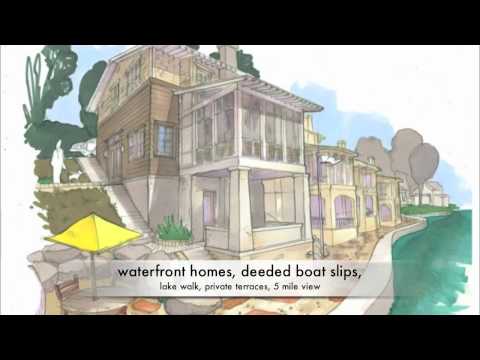 Located on the popular west side of Lake Martin, Water's Edge is located at the end  of Coosa County Road 20 – just across the water from Veazey's Marina. The homes are literally at the water's edge, with unparalleled miles long views down Big Kowaliga, encompassing Willow Point, Parker Creek, Sand Island and all the way to Governor's Island.

Currently Water's Edge offers two homes for sale, priced modestly yet giving you all the modern conveniences.  So many new homes on Lake Martin are spec homes built on a design that could go anywhere.  Often, that results in a home that's new and shiny, but doesn't feel like a lake house.  Not true at Water's Edge. The homes were custom designed for these exact lots by award winning architect Bryan Jones, of Jones Pierce Architects – Atlanta, Georgia.
Bryan "gets" Lake Martin – having designed many homes on the lake, as well as enjoying his own Lake Martin home in the Bay Pine area.
The site was especially challenging – given that the lots and roads were already laid out by a former developer that called it "Eagle Point." Jones came in and started with a fresh set of ideas, namely:
* how do we design a home that takes advantage of the huge, "big water" view
* that is low maintenance
* doesn't make you walk a million steps to get to the water
* that feels like a lake cabin, yet has modern features
* gives you privacy inside a development
* without a million dollar price tag
Just a few of the ways he found were:
* each home will have a deeded boat slip on a community dock
* creative use of space in between homes gives each home a "lakeside courtyard" for privacy
* create space inside the home with multiple uses to let a home live bigger than the square footage might suggest
* never forget that this is a lake house, with all of the form and function of the design that points to the lake
Currently Water's Edge offers two waterfront homes for sale on Lake Martin:
* a 3 bedroom home that has approximately 3,200 +/-  square feet over 3 stories for $589,000
* a 3 bedroom bath home with approximately 2,500 +/- square feet over 3 stories for $569,000
Water's Edge also offers eight other waterfront lots for sale, their prices to be announced at a later date.
If you are interested in getting more information about Water's Edge, or any more details, please feel free to contact me, John Coley, at 334-221-5862 or email me at info at lakemartinvoice dot com.  I am honored to be the listing agent here, and would be more than happy to go on and on about the many cool details! So please call!
ALDOT has Highway 63 under heavy construction. I shot this video today, about a mile north of Lake Martin's Kowaliga Bridge. It's across the road from where Windermere Road intersects Highway 63, aka Our Children's Highway. The construction zone stretches from Russell Crossroads (location of Catherine's and the Springhouse) south to just below Windermere Road.  As of this writing, the highway is passable, you just need to slow down a bit.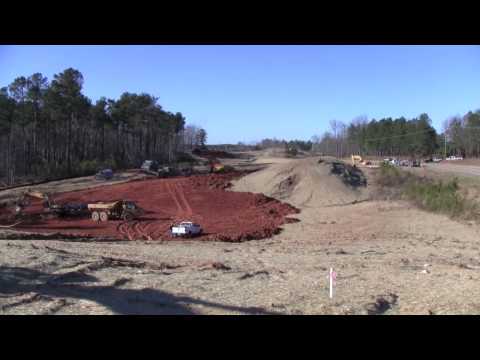 I think that Russell Lands is also using this opportunity to create a golf cart path that will go under the highway. The theory is that you would be able to walk, jog, etc. continuously from The Ridge Club to Willow Point.
Atlanta architect Bryan Jones of Jones Pierce Architects and his wife Allison Lanier Jones, Interior Designer at Insight Design have done it again.  A home they designed and built for some clients on the Parker Creek area of Lake Martin has been featured in the October issue of Lake Magazine – Lake Martin Edition.
I have been lucky enough to work a lot with Allison and Bryan over the past couple of years, even selling a home for them.  My wife and I have become friends with them, so it's a real treat to see their work being highlighted at Lake Martin and beyond.
This latest masterpiece has a lot of features.  One of the biggest is that they incorporated two commercial grade glass roll up electric doors. They put them on the lakeside of the home, one leading out from the kitchen and the other from the greatroom both lead out to the huge screened porch.  Wow.  When you open both doors, the lake breeze cools the entire house, and it feels like you're outside.
I walk through many homes each week, and I take a lot of pictures, mostly to document for reference.  But when I walked through this home, I took pictures with the thought of, "I've got to show my wife this." I could go on and on about the home, how their smart design accomodates many people, how it melds into the land and lake, etc. etc.  Lake Mag does a much better job: read the text here.
As Lake Martin homeowners, they "get" the lake life.  This isn't their first Lake Martin job, and some exciting project in the future ensure it is far from their last.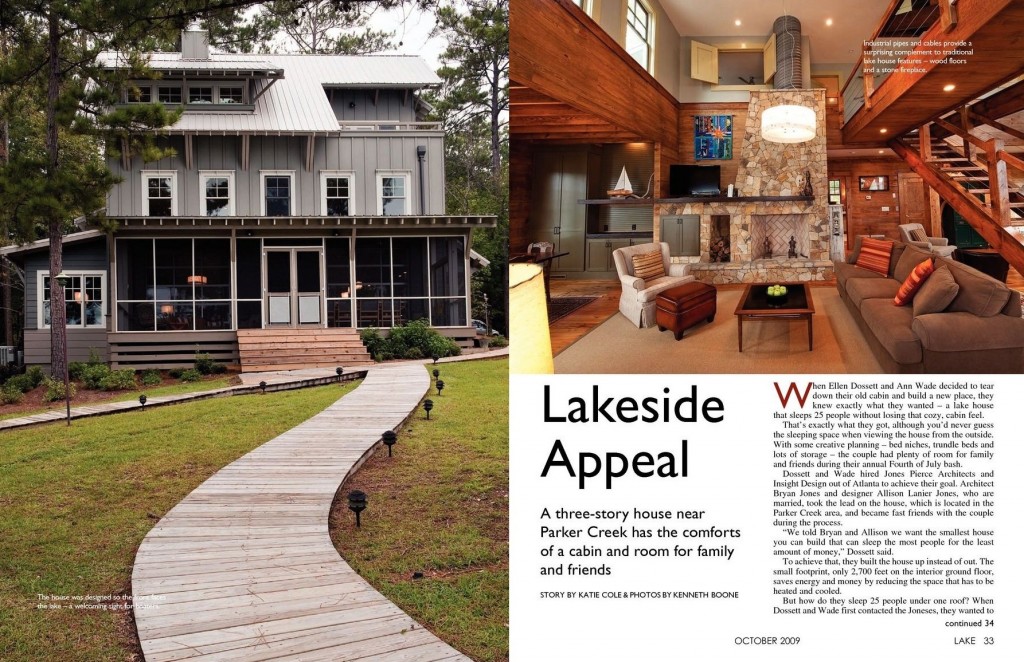 You can view the online version of the magazine here.
I toured this Lake Martin home back in the spring when it was under construction.  I took the below photos.  Sure, they don't look like much when you put them against Kenneth Boone's pictures above.  But hey, he's a pro, right?

Do you have pictures of Lake Martin homes, wildlife, scenery, or anything else you would like to share? Why not show us all and upload them to the I Love Lake Martin group on Flickr. If you don't have a Flickr account already, sign up. It's free and easy to keep your public and private photos separate.