Archive for the 'Regulations and Red Tape' Category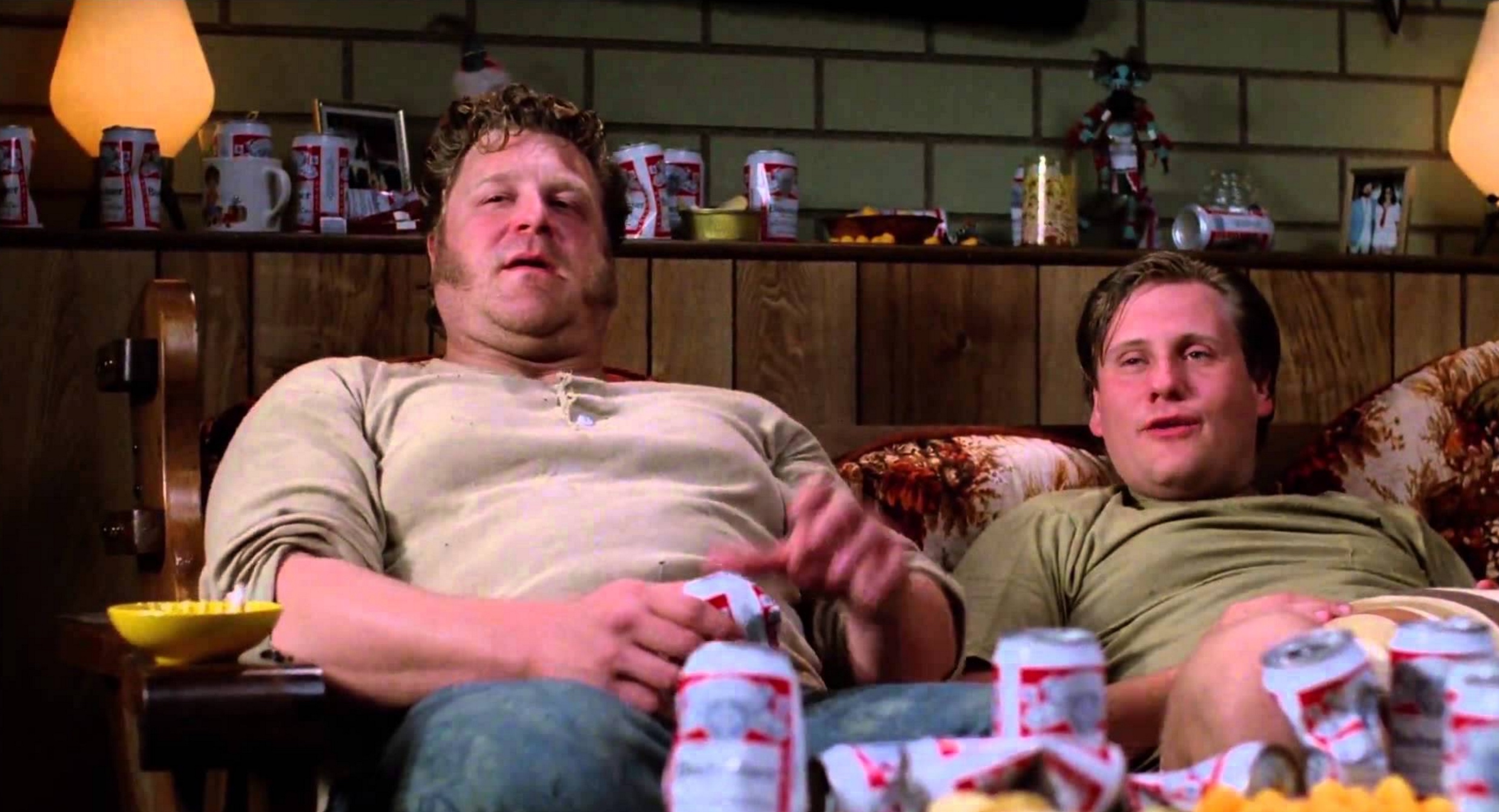 The Lake Martin area got a huge boost, in my opinion, in yesterday's election, when voters in Tallapoosa County approved the sale of alcohol on Sundays. Alexander City and Dadeville are Tallapoosa County's two largest cities by far, and those two had already approved the issue in August's municipal elections.
Now alcohol sales will be legal in the stores and restaurants for the rest of the unincorporated areas of Tallapoosa County.
I think there were a couple of other things on the ballot yesterday, but I can't remember. To read about the results, see this article by the Alex City Outlook.
Alabama Power's Shoreline Management staff is hosting a Public Education Open House on Friday, October. 21. The event will be held from 11 to 2  in the Creekside Lodge Event Center in Dadeville.
Shoreline Management staff will discuss how the permitting process works for shoreline structures such as boat houses, docks/piers and seawalls, and answer any questions. Lunch will be provided.
This will be a great way to learn about the shoreline permitting at Lake Martin.  Hope to see you there!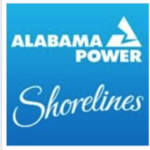 Click here for Alabama Power Company's Shorelines website.
Click here for Creekside Lodge Event Center google map.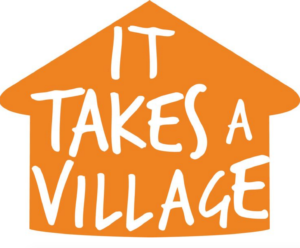 Note: I originally published this article in my monthly column in Lake Magazine.  I am proud to write about Lake Martin Real Estate for Lake Magazine.
It truly takes a village of people to help buyers purchase a home here at Lake Martin.
Sure, you might be tempted to think that the only people involved are real estate agents and lenders.  While they are a great idea, agents and lenders are not necessary.  I will say that, according to the National Association of Realtors, 87 percent of buyers used Realtors last year to help them in their purchases.  Since I am an agent, this recommendation won't surprise you, but I do think a great agent more than pays for himself or herself.  Choose one wisely.
Your agent should also be able to help you find additional people to assist in your purchase.  An effective agent should have the contact information of the below folks ready at a moment's notice.
A first person you might need is a good general contractor or GC.  A GC's advice can give you the data you need to be confident about your decision to negotiate with the seller and get a written contract.  You may need them to walk through the home on which you have selected to make an offer if there are big repair items, but please do not drag the GC around to every single home you view.  You want them to actually return your call when it really counts.
One of the first things to do after you have a written contract is to think about the land on which the home sits.  Before you even get to the house, it is a good idea to hire a surveyor.
When you consider that most of the value of a waterfront home is in the dirt, it's a good idea to get data on that dirt.  A surveyor can help.  Some buyers elect to go pretty light here and only ask the surveyor to "mark the corners."  This means simply finding each point of the property line and putting up some sort of marker.
Another option, albeit more expensive, is to get a complete survey of the property and its improvements.  At the end of this operation, you would be handed (or emailed) a survey that shows the home, the dock, the driveway and just about anything else that is on the lot.  A drawing like this can be extremely useful for future expansions but also could be helpful in case your neighbors get – shall we say – liberal with the placement of their yard art.
Most buyers are attuned to the fact that a home inspector is a critical part of the process. Make sure the one you hire after you are under contract is certified.
My personal theory on home negotiation is not to use the inspector as a way to nickel and dime the seller into having to repair every little scratch on the home; remember, most of the time the value of a Lake Martin home is in the lot anyway.  It's just my opinion, but even though I like an inspector to point out every blemish, I am just looking for the big things.  I am mainly concerned about the expensive systems or potential repairs.  I think buyers should approach inspections with the mindset of priority, ranking the repairs according to their preferences.
Contrastingly, some aggressive buyers in our current seller's market are forgoing a home inspection.  The mindset of these buyers is that they want to make their offers more attractive to the sellers, thus beating out any potential competing offers, since the purchase is not subject to an inspection.  If you choose that route, be careful, and be sure you understand all the risks.
A septic inspector is also a very important person, and this inspection also should be set up after the contract is signed.  A septic inspector is needed because of two factors: 1) most home inspectors will not include the septic system in the scope of the home inspection; and 2) almost every single home on Lake Martin is on a septic system.
Many of the septic tanks were built in a time when there was no building code in effect.  In fact, the only time the word 'code' came up back then was to describe the Lake's temperature in January.  Septic inspections are not a must for every purchase, but a buyer would be wise to at least consider it.
Next comes a termite inspector, who is usually paid by the seller, but that's negotiable.  This is a totally separate inspection, done by a pest control professional.
Usually a termite inspector issues a Wood Infestation Report, or a WIR.  A WIR will tell you if, on the particular day and time inspected, the home had active or previous infestations of termites, powder post beetles and/or wood-decaying fungi.
Many people I talk to think this is a bond that guarantees against the cost of future infestation. It is not the same thing.  If you want a termite bond, negotiate for it.  A WIR is only a snapshot of that day.
Also, unless the house is brand new, I would expect previous infestation.  Most waterfront homes on Lake Martin are older and have battled the humidity of the South.  This usually yields some sort of previous infestation.  Don't let this freak you out unless the damage is so great that your home inspector is concerned.
An active infestation, however, is a showstopper.  You had better get those nasties out of there before you buy the house.
A dock person is another lake-specific professional that might not translate to your hometown.  Every Lake Martin home is different, but this could potentially be an expensive repair or an important part of a planned renovation.
If the home you like has a dock that only needs a few top boards replaced, then it is no problem. Your solution could be a carpenter if the job is that light; however, if the dock is about to fall in, or if illegal foam has been used on the floating dock, you need to get the advice of a contractor that specializes in dock construction.  A regular home inspection does not usually cover the dock or seawall; so don't rely on it here.  Get a specialist to review the situation.
Similarly, you might need to get a dock contractor's advice if you plan a big expansion.  What if your planned expansion would run afoul of dock regulations?  Is that a deal breaker for you? Then you had better include that in your negotiations with the seller.
Selecting a good attorney is often the last choice made in the purchase process, but that does not mean it is an unimportant one.
First of all, pick someone that is a good explainer.  I have been selling real estate on Lake Martin for more than 10 years, and I still learn something new at each closing.  When you have questions about something as important and expensive as a home purchase, it helps to have a good teacher on your side instead of a person that just spouts legal jargon.
Another critical point in selecting an attorney is his or her local title search expertise.  Just because your cousin Vinny is awesome at health care law in New Jersey doesn't mean he is good at searching title at Lake Martin.  Our lake counties are rural areas (thank the Lord), and the title chain often includes some cornbread and collards stains.  The local title agents know the twists and turns of the local courthouses.  Pick a good one and trust the one you pick, but get the title insurance anyway because no one is perfect.
I may have left a few villagers out, but hopefully, I have named most of them.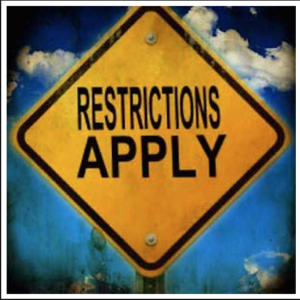 Note: I originally published this article in my monthly column in Lake Magazine. I also published it on my column on al.com – where I am proud to write about Lake Martin Real Estate for AL.com.
Bob and Susie Q. Buyer have found a way to buy a Lake Martin waterfront home that will pay for itself!
It's easy money, they think.
They have done their due diligence (i.e. watch HGTV) and are ready to make their move. They have found the perfect little Lake Martin waterfront cabin. It's on a beautiful lot with 500 feet of waterfront. When they noticed that house is crammed over to one side of the lot, it gave Bob and Susie Q. their idea. They buy the home, cut the lot in half, sell the lot, and pay for their entire purchase.
They can't miss, right?
I can think of two reasons they will.
Firstly, they might need to consider that HGTV is carried on the cable networks of Charter, Com-Link Inc. and Dish here at little 'ole Lake Martin. In other words, we know how to flip (and flop) here, too. If a deal is that much of a layup, it will likely be scooped up by Adam Smith's Invisible Hand way before it comes on their radar up there in the big city.
Secondly, the biggest reason is that the lot is restricted. Well, I should say that there is a 98% chance it is restricted and therefore they cannot split the lot. The seller is selling the lot subject to the same deed restrictions which they bought, and at Lake Martin, that means you can't split it, among other things.
Yes, there are some needles in the haystack here and there. But, the last time I looked for a buyer, I reviewed the 100 or so waterfront lots for sale on the lake and only found two or three that were truly unrestricted.
If you are unfamiliar with deed restrictions, think about the neighborhood where you live just outside of Gotham. Most neighborhoods have their own set of rules about what kind of home you can build. They might also have rules that state the minimum size a home can be, how close it can be placed to the lot lines, the materials used, or any number of things.
Still other neighborhoods have "Architectural Review Boards" which is a committee of residents tasked with making sure all new construction fits the Homeowner Association's guidelines.  These are all "deed restrictions" because they are part of the deed when you bought your house.
I hear from buyers all the time that let me know that they want a waterfront lot that is, in their words, "unrestricted." When they mention that, I always ask them if they plan to split the lot or build two homes on a lot. Usually, they say no. Most of the time buyers think unrestricted refers to controls like architectural review committees.
They don't want anyone telling them what color paint to use on their deck.
This also comes up when people want to be able to park their RV on the lot for a few years before they build their home. Or, they even might want to park the RV during the precious few months of home construction. Most formal neighborhoods and county road plats at Lake Martin have restrictions against this.
Other buyers might like to put a manufactured home on the lot, and keep it like that as long as possible. Again, it's equally difficult to find a lot that would allow this.
Does that mean all restrictions are bad? If your neighbor split his lot into 30 parts and plans to sell them all to the highest bidders, would you be excited about it?
The point here is that each lot buyer must not go around making assumptions. Don't assume that all restrictions are "bad," or that any restrictions are "good." One must behold any deed restrictions with one's own eye and decide beauty.
How does one do that?
You verify before you buy.
After that, it's too late. Therefore, a buyer with concerns about when can be done on the lot should include a contingency in the real estate contract to say something like "this offer is subject to buyer's favorable review of all deed restrictions" or something like that. The buyer should consult an attorney to make absolutely sure.
I am not a lawyer, but experience here at Lake Martin has pretty much taught me to never assume.  But, if I had to guess, I would say that Bob and Susie Q. Buyer won't be able to split that lot.
I will take a 98% chance any day of the week!
A very high percentage of waterfront homes on Lake Martin are on a septic system.
As a full time real estate agent at Lake Martin, I have learned that the septic system is one of the most important things to consider when buying a home here.
While I am not a professional in this field, I thought I would attempt to summarize the process of building and installing a new or repairing an old septic system, septic tank, or septic field line around Lake Martin.
Get an engineer to design a system – The engineer must make sure you know where all of the lot lines are, and the proper setbacks from those lines. They also must perform a percolation test to understand your lot's absorption rate. Once the system is designed I am pretty sure the County Health department must approve it on paper before you can proceed.
Get a septic installer to quote the cost of the system – As with any construction project, if you are installing a septic system on Lake Martin it's always a good idea to get an estimate from a few different reputable area contractors.
Install the system – The good contractors are usually very busy, so it might take a month for you to get one out to your house.
The County reinspects – After installation, the County Health Department comes out and reinspects the system to make sure you have built it according to design and code.
If you need references for Lake Martin area engineers, surveyors, and septic installers, I will be glad to provide them. Every case is different so please take my advice and be sure to get quotes specific to your home and lot. Don't just rely on a quote your neighbor or cousin received three years ago. Get specific.
At this writing, new septic system and septic lines are being installed at one of my listings at 236 Delilah Lane. I took the chance to shoot the above video to illustrate the process.
The septic guys around Lake Martin tell me that about 90% of the systems installed are pumped systems. This means the waste will be pumped from the septic tank to the septic field lines, which are basically a system of PVC pipes that allow the water to filter down into the ground. You can't have a lot of vegetation near the field lines, because you don't want roots to clog up your system. You will see in the video how they are clearing out some of the trees near where the field lines will go.
To trace the system as a whole, the waste is sent from your house to the septic tank. If the tank is uphill from your house, it goes to a pump chamber, then to your main tank. From there, if the field lines are uphill also (and they probably will be), it hits another pump chamber and then it goes to the field lines where it settles out into the soil.
If you have a question about septic tanks, please do not call me!!! I am just a real estate agent. If you have an issues or questions, you should consult with an engineer who designs septic systems.
If you have any questions about waterfront real estate on Lake Martin, you can contact me by calling me at the number at the top of the page or feel free email me! 
For other important things to consider when buying or building a home, CLICK HERE.
What are the forgotten items of Lake Martin home construction?
If I am building a home at Lake Martin, how is it different than building where I am from?

I hear these questions a lot. I am not a contractor, not even close. I am a simple real estate agent here at Lake Martin. But by the nature of being here, and selling here, I do hear quite a bit about the construction process. When waterfront lot owners or potential buyers ask me these types of questions, I always say:
It's pretty much the same except for a few big things.
That sounds pretty vague, but allow me a big of an explanation. Many times lot buyers come to Lake Martin with a construction cost in their head of $x per square foot. Maybe that's what they built their home for, or maybe they saw some tract home builder advertise for it.
Per square foot construction quotes can sometimes be pretty tricky. Even builders will tell you that because of differing finishes and quality.
But here at Lake Martin, I can think of at least four factors that you really need to consider when budgeting your home construction. After you read these items and watch my videos, if you have more technical questions, feel free to call me at the number at the top of the page, or contact me here. I will be glad to recommend reputable builders here at Lake Martin.
Dock:
A nice covered dock with floating dock and boat lift can easily cost $50k, but it's money well spent. Divide that money into the square footage of your home and you can see how it will wreck the stat. You will probably want a boat lift unless your neighborhood doesn't allow it or it will block your or a neighbor's view. And speaking of views – one of the tradeoffs of big views is that it usually means big waves. Big waves can potentially beat up your boat, and the best way to solve that is a boat lift. Don't scrimp on the dock, you will wish you did it right later. It's better to get the dock guys to make it right when they are there, the quality subcontractors are hard to schedule. Trust me – you will want a specialist here. Just because your cousin's second grade best friends pen pal has built a few tree houses doesn't mean he knows how to handle the forces present in a dock- water, wind, weather, and waves will always present special challenges. Here's a quick video I did about docks on Lake Martin:
Seawall:
Seawalls are also very important on Lake Martin. Remember – the dirt is the most expensive part of the investment. Don't let erosion wash money into the lake. As a side note, I have no idea why we call them seawalls here and at the ocean they call them bulkheads. No matter what you call them, as a lot buyer, you need to pay attention to the existence and condition of the seawall. If there is none, ask yourself, what kind will this eventually need? Are there neighborhood restrictions? What are my tastes? Rip rap? Wooden? Concrete? How tall does it need to be? This is another area that you don't want to go cheap. Read more about seawall construction HERE or watch the below video.
Foundation:
This is a guess but I would say that the majority of lots on Lake Martin will not need a crazy foundation. But some might. If the waterfront lot you are considering is super steep, you need to ask a builder about the potential of an expensive foundation. If it does, it may require a lot of money in concrete.
Septic:
The vast majority of homes on Lake Martin are on septic systems to handle their waste. There are some exceptions like Stillwaters and The Ridge where they have a private septic system that handles the entire neighborhood. The septic guys tell me that 90% of septic systems on the lake now require a pump to get far enough away from the water. This is because recent building codes require the septic tank and the septic field lines to be away from the lake, the home, and other lot lines. Septic systems vary greatly in price, depending on the size of the homes and how far away the field lines are from the home. Septic contractors tell me most systems are around $15k on septic system with a pump vs $7k on a gravity fed one.
Related Content:
CLICK HERE to learn more about seawall construction
CLICK HERE to learn more about boat lifts and docks
Over my years of selling waterfront Lake Martin real estate, I have acquired some fairly specialized skills.  Some skills are more business oriented (generating leads via my website), and some are more experiential (like how to smoothly unlock a door and turn off a home's alarm when the MLS instructions are not exactly accurate).  This was a new one for me, though, and it came about in the name of delivering good customer service.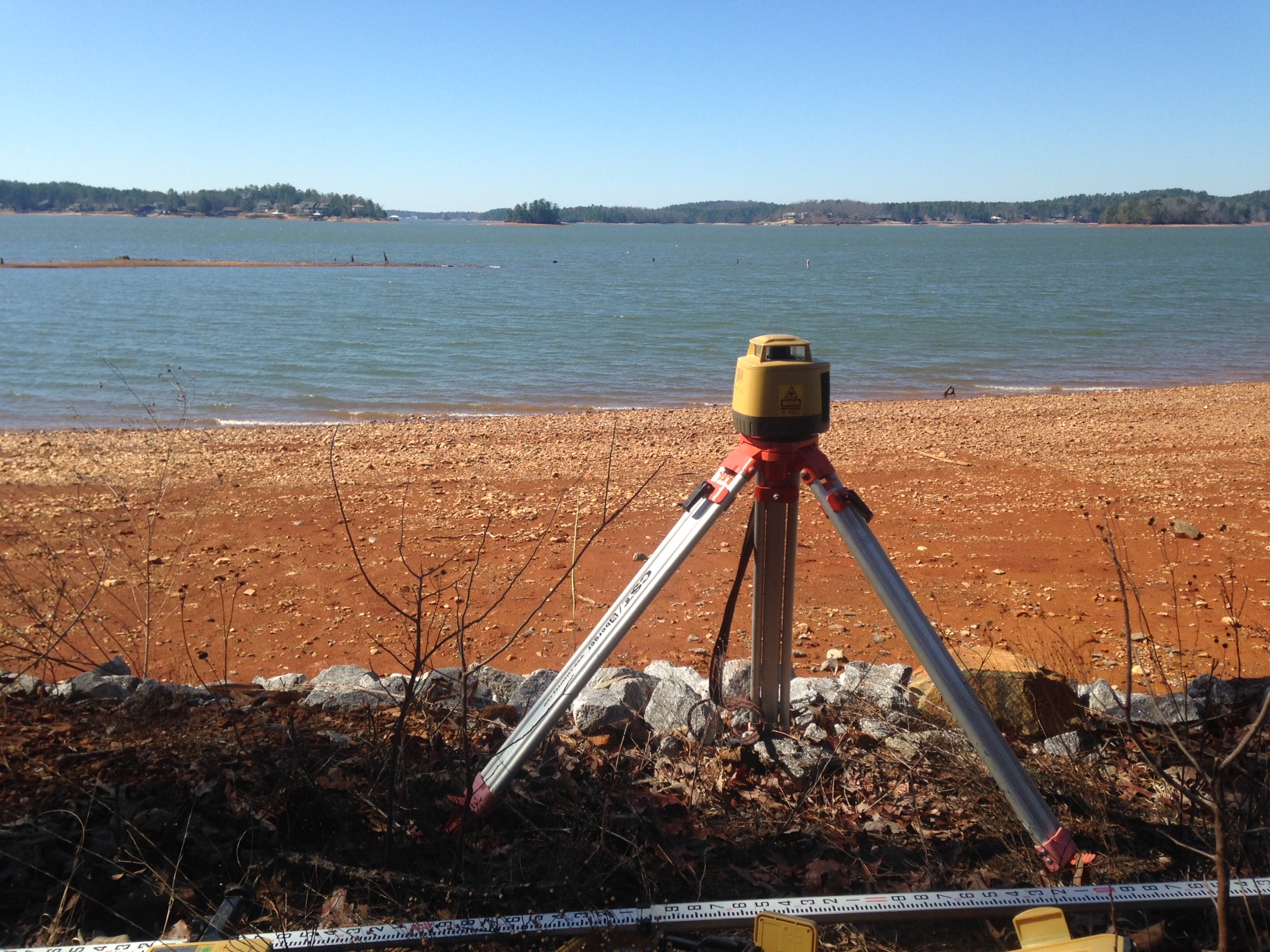 I was the listing agent for a great lot in Emerald Shores.  Another realtor brought the buyer, and a contract was signed.  As the closing date neared, the buyer began to worry that the water at the end of his future dock would not be deep enough.  That's a big deal.  A big lot with an awesome view is not so great if can't park your boat at the end of the dock.  Unfortunately, a local contractor told the buyer there would only be about 4 feet of water depth at the end of his dock at full summer pool, and this did not sit well.  This was only one guy's guess – and a sheer guess at that – but it was enough to rattle the buyer and kill the sale.  The deal was over.
I'd walked the lot many times and had a gut feeling that this 4 foot, full pool depth estimation was incorrect.  If there is a dock already in place, then it's not hard to estimate summer water depth in the middle of winter (see one of my eariliest LMV videos, Lake Martin Water Depth).  But if there is no dock?  A little trickier.
One of the jobs of any salesman is to overcome a buyer's objections – that's Zig Zigler 101.  That usually means getting them more information.  Once I understood this particular buyer's objection (risk of buying a high end lake lot with little water at the dock),  I knew I had to figure out a way to get a better measure.
I started looking up surveyors equipment on eBay, knowing full well that I was no surveyor. I happened to mention my online search to a good buddy, Doug Fuhrman, owner of Southern Traditions Construction.  Doug said all I really needed was a Laser Level.  And guess what?  His partner, Donnie Richards, had one in his truck.  That was in my driveway.
This Rotating Self Leveling Laser Level is like a light house that shoots a laser all the way around it.  I could set it up on shore, and then walk out into the lake bed and adjust a receiver rod up and down.  The system automatically finds its own level and then slings the laser around to show changes in depth to exact tenths of a foot.  Since the average length of a Lake Martin dock is about 50-60 feet long, I would take measurements at 50 and 60 feet from the shore.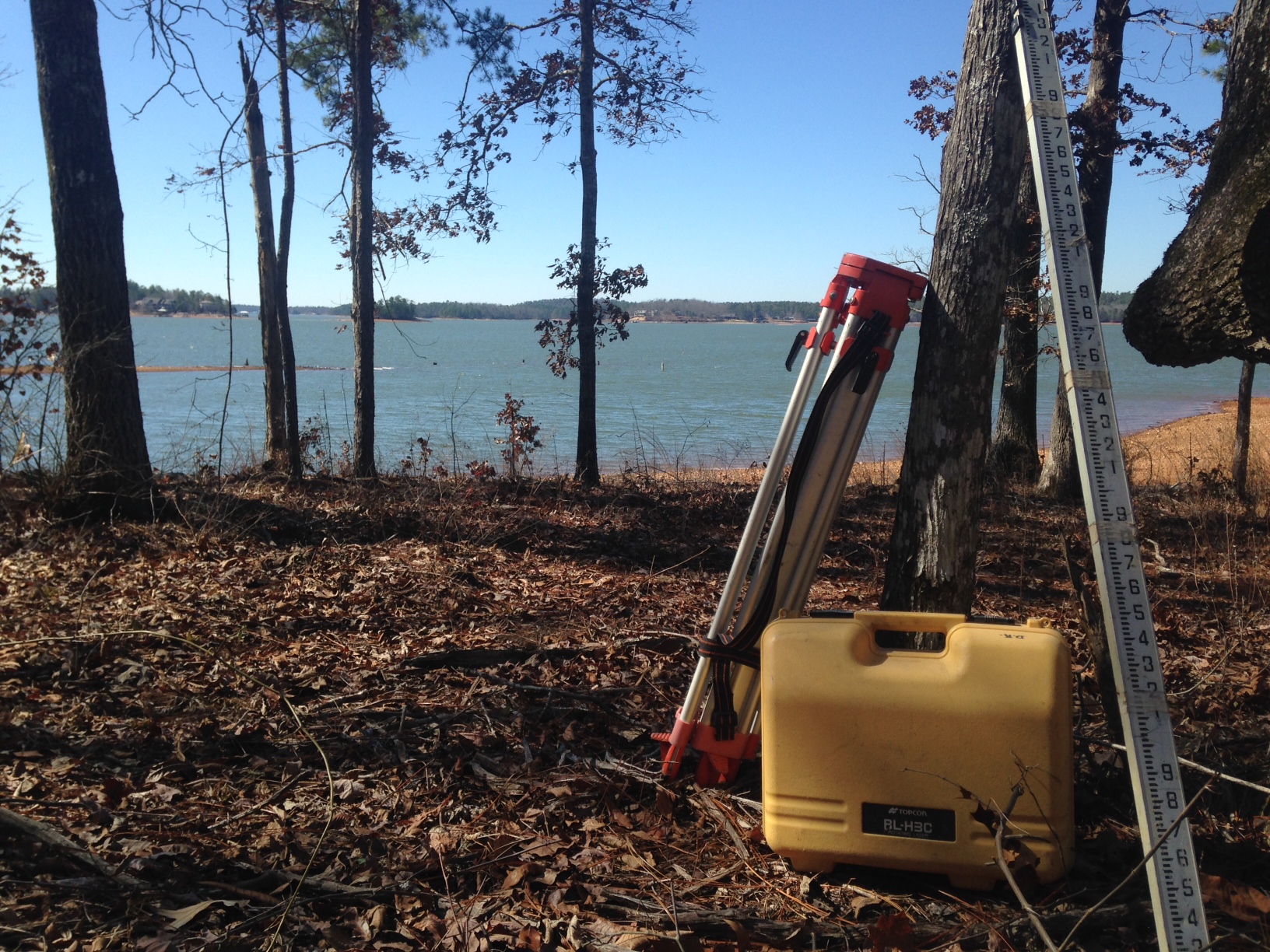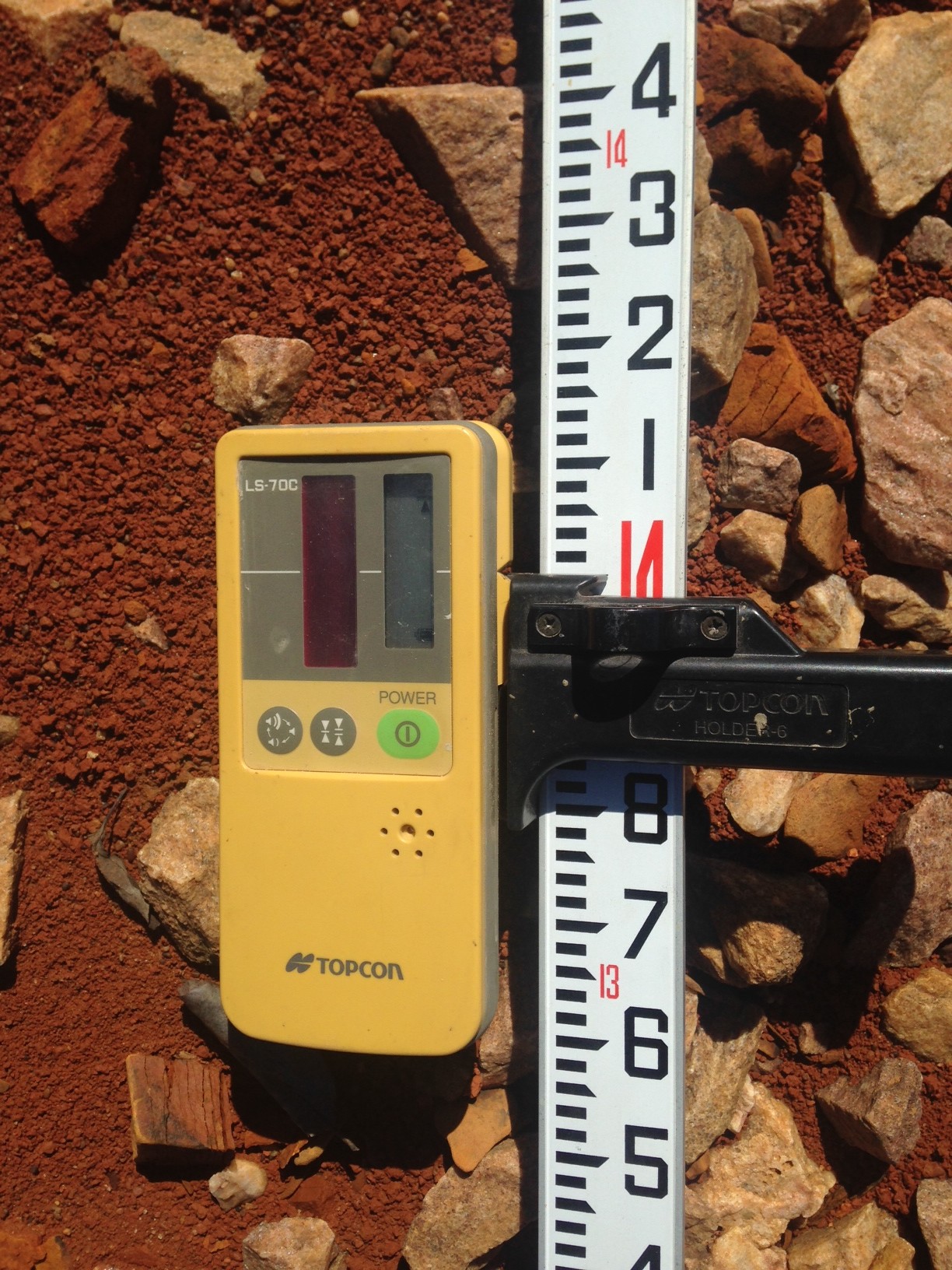 It was a bone chilling, windy February Friday when I set out with Doug's equipment to get the accurate depth measurement.  (I brag a lot about the warm weather at Lake Martin on this blog, but there are a few chilly days, too.)  After taking my readings, sure enough, I found the water depth would be closer to 8 feet at the end of the dock – much more in line with the buyer's expectations. The buyer was pleased – and he now had hard data to back up his choice of lots.  The sale was completed.
Is this part of my normal routine?  No.  Could we have all shrugged our shoulders and said, "Oh well," when the buyer decided the water was too shallow?  Certainly.  But my sellers would have lost a sale, and the buyers would have lost their dream lot.
I know you hear claims everyday that businesses "go the extra mile" and "go above and beyond" in the customer service department, and it sounds cliche.  So I thought I'd give you a recent, concrete example and let you be the judge.  I write this post not to be boastful, but to sincerely say that if I have the opportunity to work for you – either on the buying or the selling end of a deal – I will do what it takes to give you great service.
Lake Martin Voice Realty is a small, boutique real estate company on Lake Martin.  We don't set out to make every sale because that is not realistic – there are over 100 agents in the Lake Martin MLS.  We do, however, set out to give exceptional service to those clients who choose us.  We'd love to help you with your real estate needs, too.
If I could get real estate continuing ed. hours for adventures like this, that would be cool.
For more info on shoreline permitting and dock building, go to  Alabama Power's Shoreline Management website.
An almost 4,000 square foot waterfront home with a $60 monthly power bill. Really? It's true, and  LAKE Magazine will explore Lake Martin's first Passive House in its February edition.
If you're a regular reader, you've heard me talk about it before because it's for sale and it's one of my listings.  So how can this home be so amazingly efficient?  Check out LAKE Magazine for the science behind the build.  Architect, Bryan Jones and Builder Paul Gouin spoke with Kenneth Boone and Betsy Iler about the theory, the materials, and the testing that goes into a Passive Home.  I took some pictures of their interview and posted them below.
If you're looking to buy a waterfront home on Lake Martin, give me a call at (334) 221-5862.  I can walk you through this home, and any other property on the Lake Martin MLS.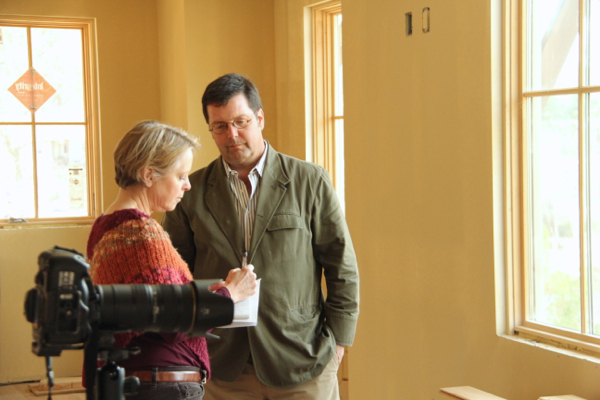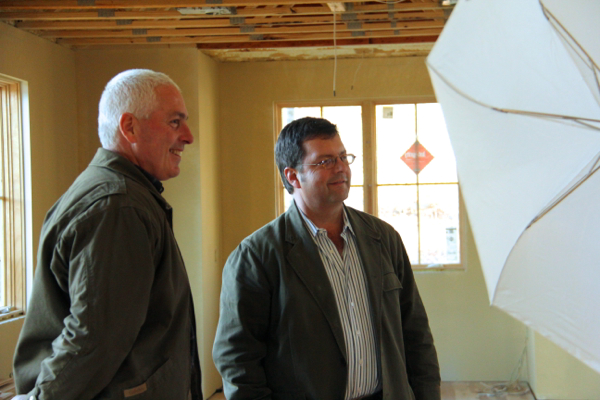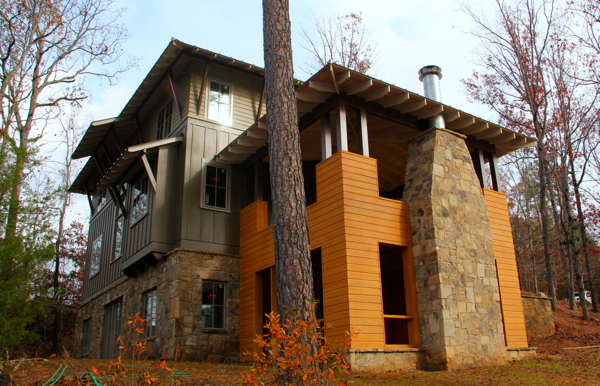 For more info on this home, 205 Old Cemetery Road, MLS #13-1168, click here.
For Lake Martin waterfront homeowners and visitors alike, the Lake Martin Forum website is a great resource.  It's an online chat room for Lake Martin people – but not in a weird Craigslist way.  You'll see lots of practical questions and answers: where to go, what to do, what is the best place to find something?
A great discussion took place the other week, and I thought I'd share the question asked and then my response.  I get asked questions like this all the time, so I figure it's worth passing on:
The Question:  My lake house is on a deeded lot near the amphitheater. I recently built a covered boat lift. Last weekend I raked and burned the leaves from our beach area.  A friend of mine, who lives in a Russell development, said covenants restricted him from doing either.
What other restrictions are covered in development properties?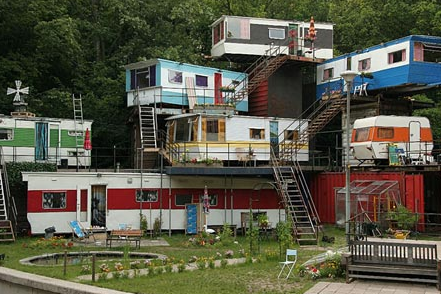 My answer:  This is an interesting discussion. Since you are not in a formal neighborhood with covenants and restrictions, you might not be familiar with other neighborhoods around the lake.
Lake Martin is like anywhere else in that if you buy a home or a lot that is subject to covenants or easements, you have to abide by their rules. Speaking in general for Russell Lands neighborhoods, it is correct that no covered boat docks are allowed.  Examples of these neighborhoods are, but not limited to, Willow Point, Windermere, Windover, Trillium, The Ridge, River Oaks, etc. When I am showing homes or lots in a neighborhood that I know is developed by Russell Lands, I am quick to tell the buyers that they can't build a covered boat dock. The way it's usually written in the neighborhood covenants is something like "nothing which exceeds three feet of the highest water level will be allowed."
Burning leaves – that might be excluded in some Russell Lands neighborhoods, but I just checked the ones I have from Windermere, dated 1973, and I can't find anything in there that prohibits it.  Maybe in other neighborhoods it is prohibited. I don't know. I have seen some rules in others to the effect of "only burn leaves on days permitted by fire department" etc.  (One contributor said that contacting the Volunteer Fire Department in your area is a good idea, and I agree).
The key thing is to read the rules, covenants, and restrictions for each neighborhood that you consider, before you buy. All neighborhoods are different. Also be sure to get the most updated copy, as the original rules might have been amended.
For example, this year I listed a lot of lots in Emerald Shores. Most of them sold but we have a few left. One of the first things I did as the Listing Agent was to get a copy of the covenants and architectural restrictions, plus amendments. Emerald Shores' covenants have three amendments, all dealing with covered docks. Originally they were prohibited. The first amendment allowed them, second overturned it, and finally the third allowed it. So covered boat docks are allowed in Emerald Shores.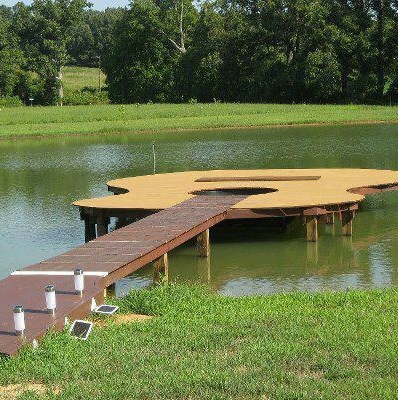 I usually advise buyers to make their offer contingent upon buyer's favorable review of these documents. While I am not a lawyer, my understanding is whatever is recorded is the big deal. So you can research any deed in the courthouse, and it might say, "subject to covenants recorded on Page ABC Book XYZ" – that's when you know to go look up that in the courthouse also.
Another thing to remember is that some parts of Lake Martin are just merely areas, not formal neighborhoods. I have a page on my blog that lists a lot (not all) of them, with links to more information on each. Hopefully this is helpful.
If you're interested in Lake Martin waterfront real estate, give me a call.  I'll do my best to answer your questions, and I will track down the answers for the ones I'm don't know.  I'd love to be your realtor. (334)221-5862, [email protected], or click here to contact me.
http://www.lakesonline.com/Forum/show.asp?id=157197&fid=6EB63121-22CA-4F54-A718-45B4048F320B&tid=157194&SiteID=AL001
We only have 11 days left with a chance to positively affect Lake Martin for the next 40 years. FERC has given us a way to comment to them and let them know that we favor the 7 foot winter pool and the optional full pool into October.
It only takes 3 minutes! Do you have 180 seconds to help? Please do this before August 13.
Here's how to eComment to FERC:
1. Go to this website by clicking on this link:
or copying this address and pasting it in your browser:
http://www.ferc.gov/docs-filing/ecomment.asp
2. Click on the orange button at the top that says "eComment does not require registration, click here to proceed"
3. Fill out your information and click Authorize. It will send you a link to the email address you typed in.
4. Go to your email account and click on the link it provides
5. Select the project by searching for Lake Martin's project number: P-349-173
6. Once you search it will offer Lake Martin as a result. Select it.
7. Type your comments in the white box. If you would like to comment in your own words, please do so. Speaking from the heart is always best. But, if you are at a lack of time or words, you may feel free to use the below, just copy and paste in the white box:
I am in full support of Alabama Power's draft EIS for the Martin Relicensing project. In particular, I support:
1. Dropping the winter water down only 7 feet as opposed to 10,and
2. Having an optional full pool period to October 15, weather permitting.
I think the economic benefits are tremendous and will benefit thousands, and I am confidant that Alabama Power has done the research to prove the potentials for below the dam flooding, in an already existing flood zone, are minimal.
8. Submit it.  That's it!  You will receive a confirmation email from FERC.
What else can you do?
1. Ask your spouse and all non-minor family members to comment. Remember, you don't have to be a property owner to be a stakeholder.
2. Forward this to any and all other family and friends that love Lake Martin
3. Ask them all to comment ASAP, certainly before August 12.
It only takes 3 minutes and this affects your children, grandchildren, and great grandchildren!
"What if" FAQ?
1. What if Lake Martin IS NOT granted this new rule curve? Will the real estate market crash as a direct result? Will the sky fall? Of course not. Lake Martin has existed for about 40 years under the current 10 foot winter drop and starting the drop after Labor Day. The market has been outstanding, in general, over those 40 years. Let's face the facts – we will still be the Crown Jewel of the South, with or without this chance at improvement.
2. If Lake Martin IS granted the new rule curve, will the waterfront real estate prices skyrocket, and will chocolate and caramel flow from the top of Acapulco Rock like a Willy Wonka dream? Not necessarily. I am not guaranteeing anything. But I am saying that this is a historic, once in every other generation chance to improve. It's an improvement that comes at almost no risk whatsoever. It is well worth our 3 minutes to comment and give it a shot.
Huh?
If you need more info on this huge issue, click here.