Archive for the 'Buying Tips' Category
Lake Martin is like most real estate markets, I guess, in that every buyer loves foreclosures. I don't blame them. The thought of a buying a waterfront home or lot that is a heck of a deal because it's a foreclosure is enticing.
But is it always true? Are all good deals on Lake Martin necessarily foreclosures? And are all Lake Martin foreclosures good deals? No.
The other day I was on the phone with a buyer from Florida that signed up for my waterfront foreclosure list. He was interested in looking at just about anything in his price range: lots, condos, homes, whatever. One of the foreclosures he asked to see was a condo in the Crowne Pointe condo complex, which is located off of Highway 50, kind of by Chuck's Marina, in the Blue Creek area of Lake Martin. When I saw the price they were asking for the foreclosed condo, I thought, whoa!
Here's a Condo That's Cheaper than a Foreclosure
This particular condo I found was a three bed, three bath unit in Crowne Pointe that is listed for $289,000. Disclosure: it is a foreclosure, and is not my listing.
However, I was quick to let him know that I have this condo listed in Crowne Pointe, also a three bed and three bath, for $265,000. If you are interested, please click here for more information. It's an awesome condo with its own deeded boat slip, a gigantic view, and two owners' pools for funzies.
Yes, you read that correctly. My (civilian owned, regular seller) condo is priced $24,000 less than the foreclosure. That's almost a 10% price difference. Why on earth would the foreclosure be listed higher than a regular sale? Who knows. Every case is different. Often, the banks must try higher prices due to the foreclosure proceeding. Sometimes banks are too big to spend a lot of time studying the market. Anyway, how would you like to be the guy bragging that he got a good deal on a foreclosure in Crowne Pointe, only to realize you paid about $24,000 too much?
This leads me to a few rules of thumb to remember:
Lake Martin Foreclosure Rules Of Thumb
Just because it's a foreclosure doesn't automatically mean it's the lowest priced option. See above for a glaring example.
Just because it's a foreclosure, and even if you think it's priced well, it doesn't automatically mean it's a good deal. You will still need to do your due diligence to see if it makes sense relative to the rest of the market on Lake Martin.
Just because it's a foreclosure, doesn't mean its legal woes are over. Lake Martin is located in Alabama, and here we have rights of rescission and other issues that could affect your purchase decision, to say nothing of possible property condition concerns.
If you're interested in a waterfront Foreclosure on Lake Martin, great. Click here for my list. But be warned – getting a great deal isn't as easy as going down the list like you were at Home Depot. I can help you learn about the market and help you focus your search so that you know a good buy when you see it. Don't worry, the seller pays the commission, so it doesn't cost you a dime to let me help you.
And if the Crowne Pointe condo I mentioned is still around, I would love to sell it to you!
Just contact us on this page, or at info at lakemartinvoice dot come, or John Coley at 334 221 5862 or John Christenberry at 334 398 0762.
If you are interested in waterfront homes, lots, or condos for sale on Lake Martin, you might like the latest feature of LakeMartinVoice.com.
I have added a new feature called "New Listings On Lake Martin." See the right hand column of my blog, just below the top. There is a little plugin there that brings you the very newest homes, lots and condos on the market here at Lake Martin. In some real estate markets, this is called a "Hot Sheet." So I guess I could have called it the Lake Martin Hot Sheet. Nevertheless, it's a quick way to check what's new on the market here at Lake Martin.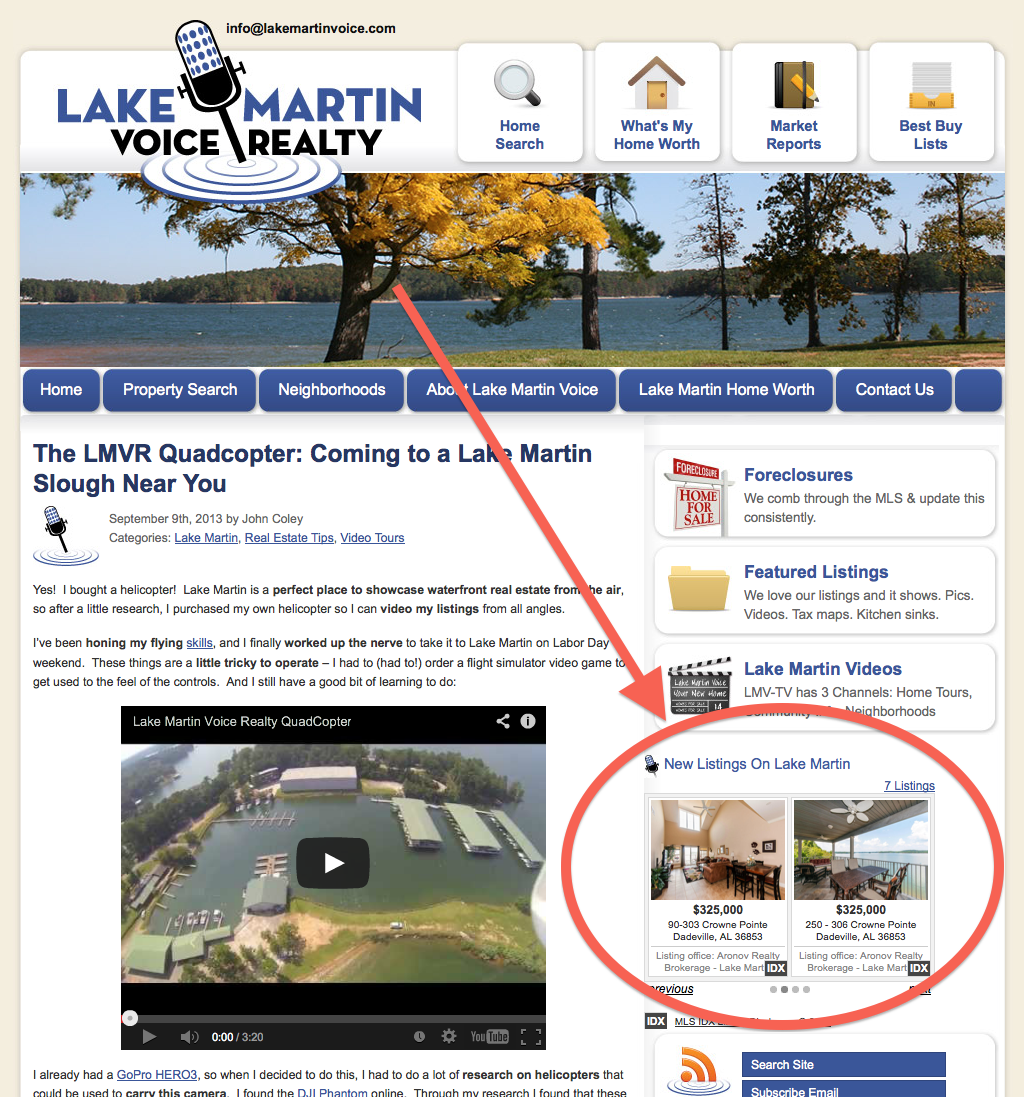 My goal is to have absolutely, positively, the best website and tools for searching the Lake Martin real estate market. I feel very blessed that this site continues to be number one in traffic, usage, and most Google searches for Lake Martin property. I will continue to tinker and experiment with new features like this to try and stay number one. If you have any suggestions or ways I can improve, please email at info at lakemartinvoice.com.
FAQ about New Listings On Lake Martin
Are these only your listings? No, this list comes from the Lake Martin MLS, so that includes every single agent on Lake Martin, every single brokerage. It doesn't matter who has it listed, I can help you with it.
How often is it updated? It pulls about the last seven days of new listings from the Lake Martin MLS. So, if you haven't checked it in about a week, you may have missed some. You may want to click here to search the Lake Martin MLS to see everything.
What if I want more info on a home? Just click on its thumbnail and a new page, with that listing's complete info will appear.
What if I request info through your site, or give feedback by clicking a smiley face? The system will ask you to register by giving your name and email address. That's so I can have a way to reach you and answer your request. Don't worry, your info only comes to me.
What is your spam policy? Don't worry, I hate spam more than you do. In fact, I spend a lot of time and money to keep my site as virus and spam free as possible. I work way too hard to gain your trust to then turn around and spam you.
Is this list waterfront property only on Lake Martin? Yes, this is a search that looks at three fields in the Lake Martin MLS: Waterfront = Yes, Lake Name = Lake Martin, and Age = < 7 Days. If you click on the Property Search button under the main picture, it will show you every single active listing in our MLS, waterfront or not. To view waterfront only on that page, click on the waterfront field and select "Yes."
If you see anything you like, or want to talk Lake Martin real estate in general, I'd love to talk to you.  Give me a call at (334) 221-5862, email me at [email protected], or click here to contact me.  Thanks!
I wrote the article below on Lake Martin waterfront lots for the April 2013 issue of LAKE Magazine.  I got a lot of positive feedback from it, and even had it quoted back to me by a client:  "John, we've thought about looking for a larger lake home, but I think we're going to love the lot we're with (and renovate)."  If you missed it in print, here goes:
____________________________________________________________________________________________
This month's issue of LAKE magazine has a lot of great information about designing and building a home on Lake Martin. I think this is a superb idea. Not only does the lake boast many inspiring and original home designs, but we also have more than our share of talented architects, builders and subcontractors.
But with all this talk of site improvement, let's not forget one important point when it comes to Lake Martin real estate: The lot.
That's right, the lot. The dirt. It's why you are here. Well, maybe not the dirt per se, but the fact that the dirt leads up to the water. It may seem obvious, but we all need to remember that the lake is what makes our real estate so valuable. The lot value is also the major driver in overall real estate value.
I see this time and again with buyers who are new to the Lake Martin market. They really have to wrap their heads around the concept that a little humble cabin on a huge lot with a big water view will likely sell for more than a newer home on a smaller lot in the back of a slough. It's the facts. It's market preference.
I also hear from people who want "just a little quaint cabin, a fixer upper, on a nice lot. I can do some of the work myself." Sometimes, it takes a while for it to sink in for them that the proverbial "quaint cabin on an awesome lot" is a very popular request. Popularity equals price pressure. In our market of limited supply, price pressure always equals higher prices. Economics 101.
This rule does not limit itself to the small cabins. Even the larger waterfront homes are subject to the reign of the lot. One only needs a cursory review of county tax assessor appraised values to see that even on homes assessed above $1 million, the lot is likely greater than half of the overall value. Unless you are coming from major metro areas that have similar buyer pressure on land, that high percentage may be a shock.
I am certainly not the first real estate agent to give this advice, but I always tell waterfront home buyers, "You had better love your lot, because you can never change it." Once again, an obvious statement; however, it is one we need to keep in mind. Most buyers work under a budget, and budgets mean tradeoffs. No two homes or lots are exactly the same, so if buyers find themselves trying to pick between two very close contenders, I always counsel them to buy the one with the lot that they like the best. They can always change everything else.
This magazine is chocked full of friendly people to help you improve or redesign everything other than the lot. On that point, be sure not to build too much house on too small of a lot if your goal is to increase your home's overall worth. If your goal is to have fun or just to customize, go for it. I don't want to discourage "dream home" activities, but you have to understand that every improvement may or may not increase the overall value of your real estate asset. Your particular improvement may increase value, but not necessarily. It all depends on what the market has proven that it will bear. Think about it: Would an Eskimo pay extra for an outdoor shower on the side of an igloo? Would someone living on the equator pay extra for an electrically heated, snow-and-ice-proof driveway? Not likely.
Don't misunderstand me – I am not trying to hold you back from home improvements or building. Far from it. Just remember what we have discussed here. And if you can't be with the lot you love, honey, love the lot you're with.
I can help you find a lot to love, so if you're looking at waterfront real estate on Lake Martin, give me a call at (334) 221-5862, email me at [email protected], or click here to contact me. 
Lake Martin home remodels are common in the Little Kowaliga / Real Island area.  It's an older – and very popular – part of the lake, so many of the homes have been there for years.  We last visited Lee and Amelia's Little Kowaliga cabin renovation in May.  Doug Fuhrman of Southern Traditions Construction has since put the finishing touches on the home, and a lot of summer fun has already been had.
I think it's a great example of a smart renovation – They made the existing square footage make more sense, and they added living space where it matters most: waterfront.  The bricks and sticks of a lake home pale in value when compared to the dirt beneath them, so this couple first got the lot they wanted, and then created the home they needed.  I dropped by last week to check things out:
BEFORE renovation, lakeside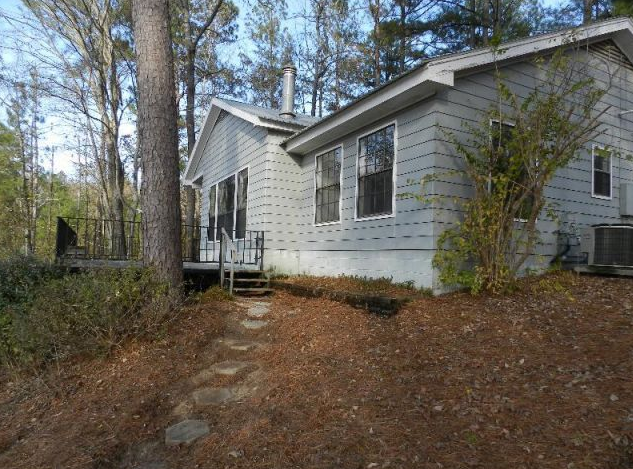 AFTER: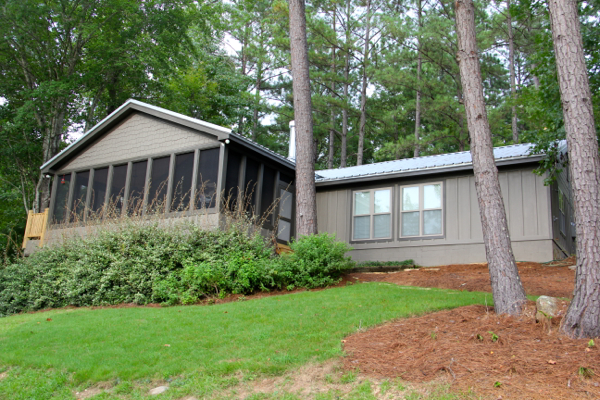 Enclosing the lakeside deck with a screened porch was a no-brainer.  They added lots of waterfront living space that can be used almost year round.  For those of you wanting to know what adds value to a lake home, it's not the closets.  It's usable waterfront space.  I've never had a buyer object to a large screened porch.  Ever.
BEFORE picture of the 1980's kitchen: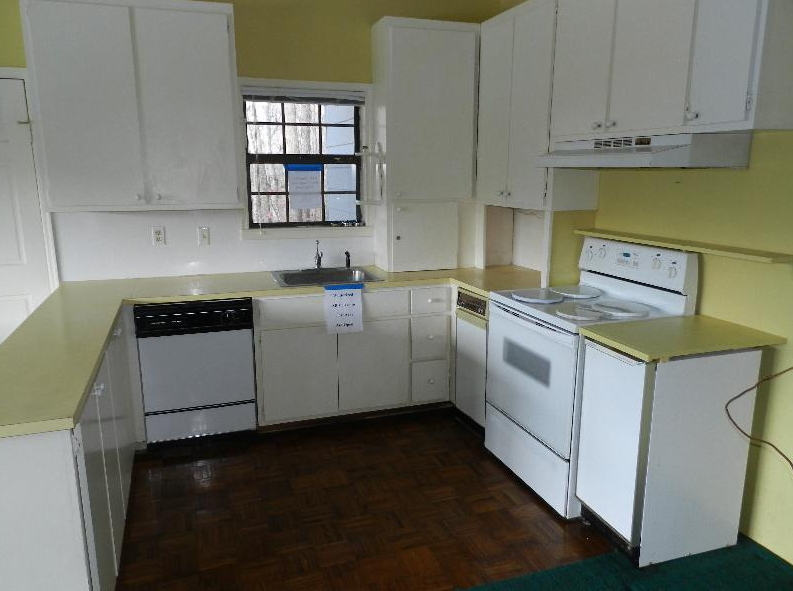 AFTER: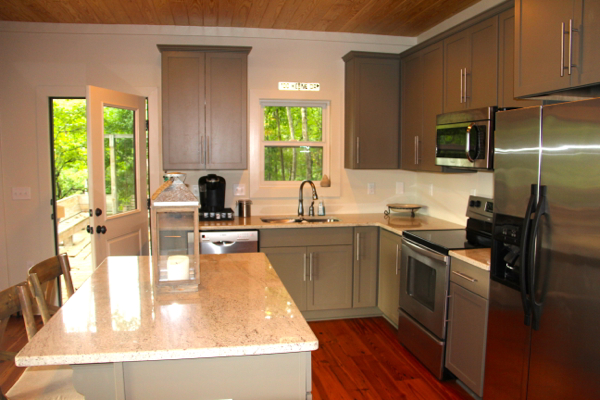 Amelia updated everything in the kitchen, keeping the layout of the appliances the same.  They swapped out the peninsula for an island, and gained a little more room to move about the kitchen.  The floors, the windows, the walls – all new and fresh.
BEFORE – The main living area with no lakeside access and the deck outside: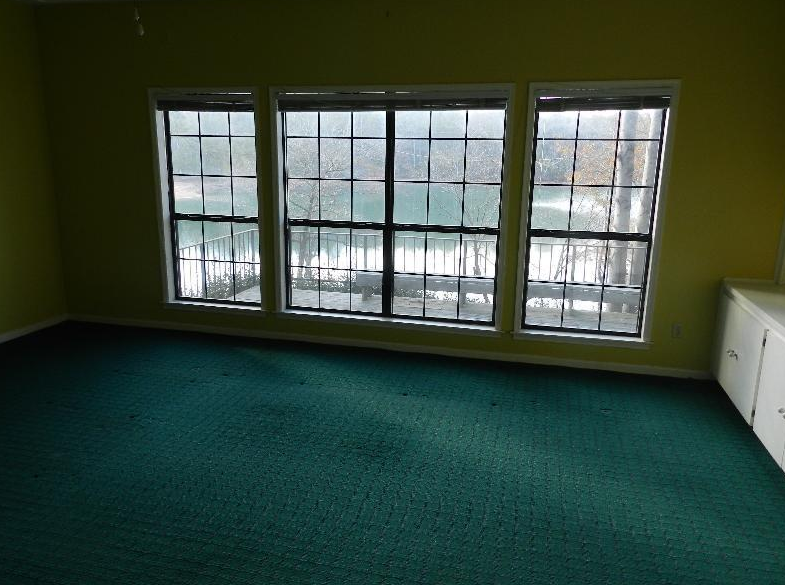 AFTER: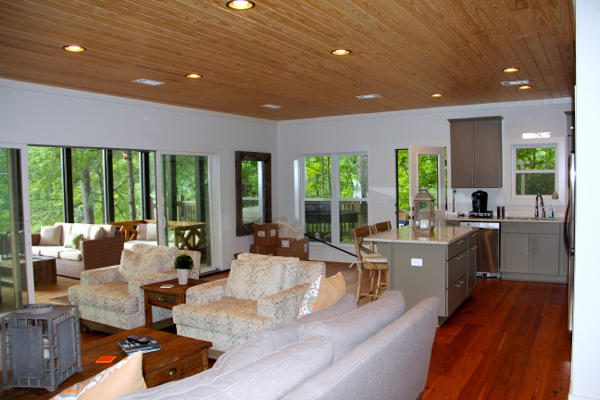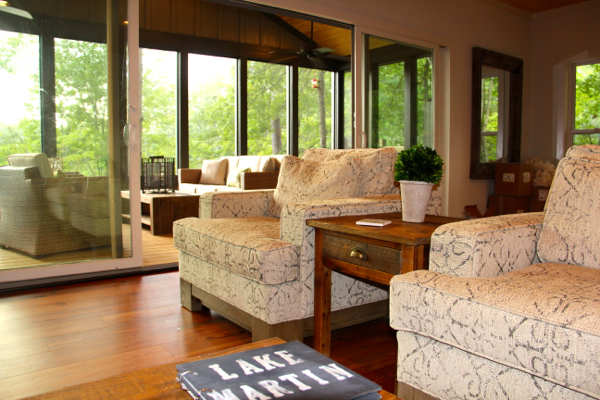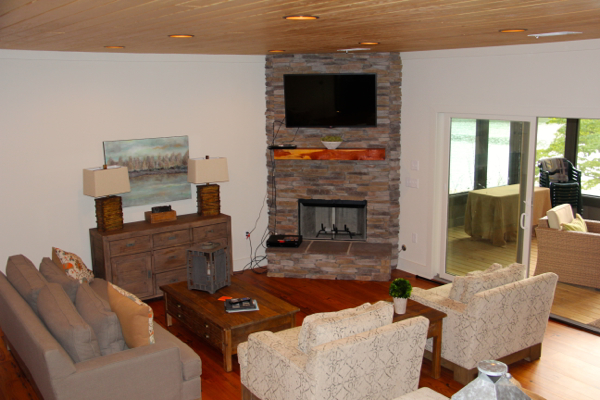 The old lakeside windows went out, and new sliding glass doors went in.  The screened porch replaced the old deck, and Viola! Room for everyone with a view of Lake Martin.
BEFORE, the home had two bathrooms, but they were awkward and outdated (and pink):
AFTER:
They had some fun with these bathrooms, and for those that are wondering, that is wood grain tile at the base of the shower.  Pretty neat.
BEFORE picture of a bedroom with the familiar green carpet: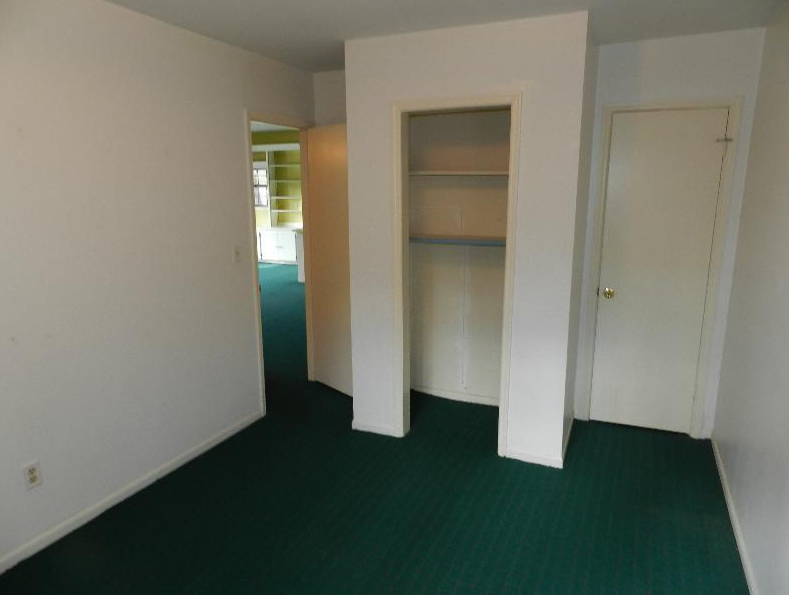 AFTER: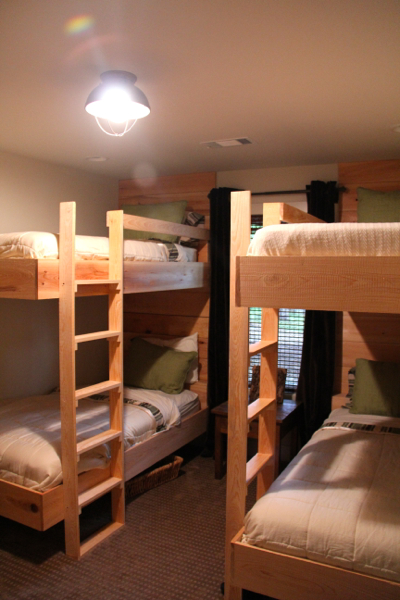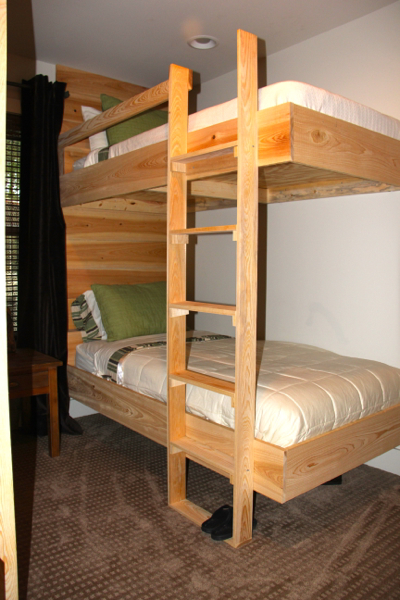 The bedrooms have all been freshened up with new carpet, lighting, windows, etc.  These built in bunk beds have space underneath for stowing luggage and whatever else their three sons and their buddies might bring to the lake.  In the future they may add drawers for concealed storage.
BEFORE, the side entrance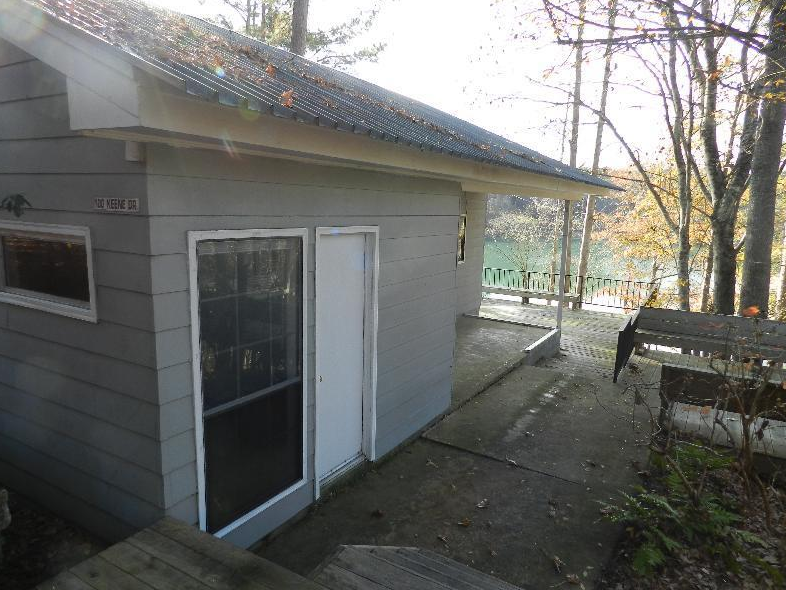 AFTER: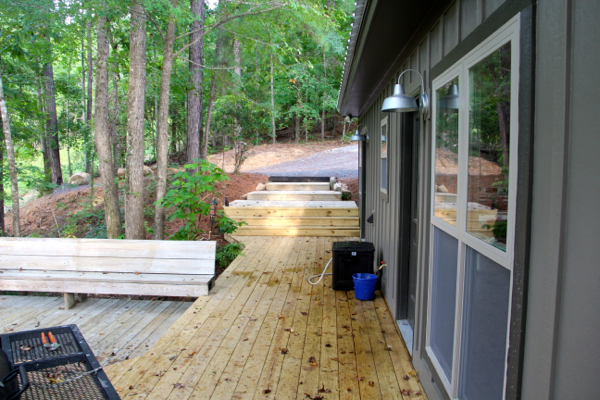 The tiny (and not very useful) covered side porch by the entrance of the house was enclosed and became part of the new living area.  New decking replaced the old concrete slab entrance, and everything feels shiny and new.
My thanks to Lee and Amelia, and to Doug Fuhrman at Southern Traditions Construction for letting us follow this renovation.  So it's a fresh start for this lake address, and now the Lake Martin fun continues . . .
If you're a buyer who is looking for a Lake Martin cabin to renovate, give me a call, and I'll help you find a property that makes sense for your vision and your budget.  I can help you find the right combination of lot and home, just like I did for Lee and Amelia.  Give me a call at (334) 221-5862, email me at [email protected], or click here to contact me.  
Previous Posts in this series:
Real Island Renovation Part II:  Peeling off the 1980s
We humans, especially Southerners, like the art of storytelling, don't we?
We like legends. We like to talk about the way things were back then.
For Lake Martin, 2007 will always be "The Year of the Drought." Similarly, 2009 will be thought of as "The Year of Alan Jackson at Aquapalooza." I have no doubt that 2013 will become "The Year of FERC Relicensing" because the potential changes in the water level rule curve will impact the next forty years.
As I study real estate trends in the waterfront market for Lake Martin in 2013, I have a hard time separating market reports from the mammoth issue of relicensing the dam. Usually, when people ask, "what's going on at Lake Martin?" I give them a ten second market report. This year, however, I have talked about FERC.
But, if we can all forget about that for a moment, and focus solely on what's happening in the real estate market per se, I think we find something very interesting. There is a notable trend at Lake Martin that, in my judgement, is yet another sign pointing to the overall health of our market.
The big story at Lake Martin in 2013 is waterfront lot sales.
Yes, lot sales.
Do you remember 2008? You might know it as "The Year of The Bank Crash." For those who don't, I can tell you that getting a loan to buy a lot in 2008, and even in subsequent years, was dang near impossible. If a bank or mortgage lender smelled, perchance even suspected that you wanted a loan on a lot, they ran the other way. If that lot was located in a subdivision that was lightly populated, well, they called Father Merrin for an exorcism.
Please take a look at the Waterfront Lot Sales chart. Sales are blistering. Through the end of July, there have been 37 waterfront lots sold through the Lake Martin MLS. That is only one fewer sold in all of 2012 and only two fewer sold in the 12 months of 2011. In other words, this year it only took seven months to sell as many lots that were sold in twelve in each of the two prior years. That's growth, neighbors.
Lot sales mean construction. Construction helps the overall economy and it points to more confidence for the future. If no other lots were sold in 2013, the lake would have a good year. If 2013 lot sales continue on pace with prior years, it will be a great one.
Lake Martin Home Sales in 2013
Don't let all this talk about lots obscure the good news about homes. Waterfront home sales on Lake Martin are once again strong in 2013. One can see from the cumulative graph attached, that as of the end of July, 2013 is running on pace with 2012. As I am sure we all remember, 2012 was the second best waterfront home sales market on record. When we look at the entire lake real estate market, with all agents, all brokerages that participate and report to the Lake Martin MLS, we see that at July 31, 2013, 139 waterfront homes have been sold. This is statistically significant to 2012. By the end of July in 2012, 140 homes have been sold. I don't consider the one home difference to be a big deal.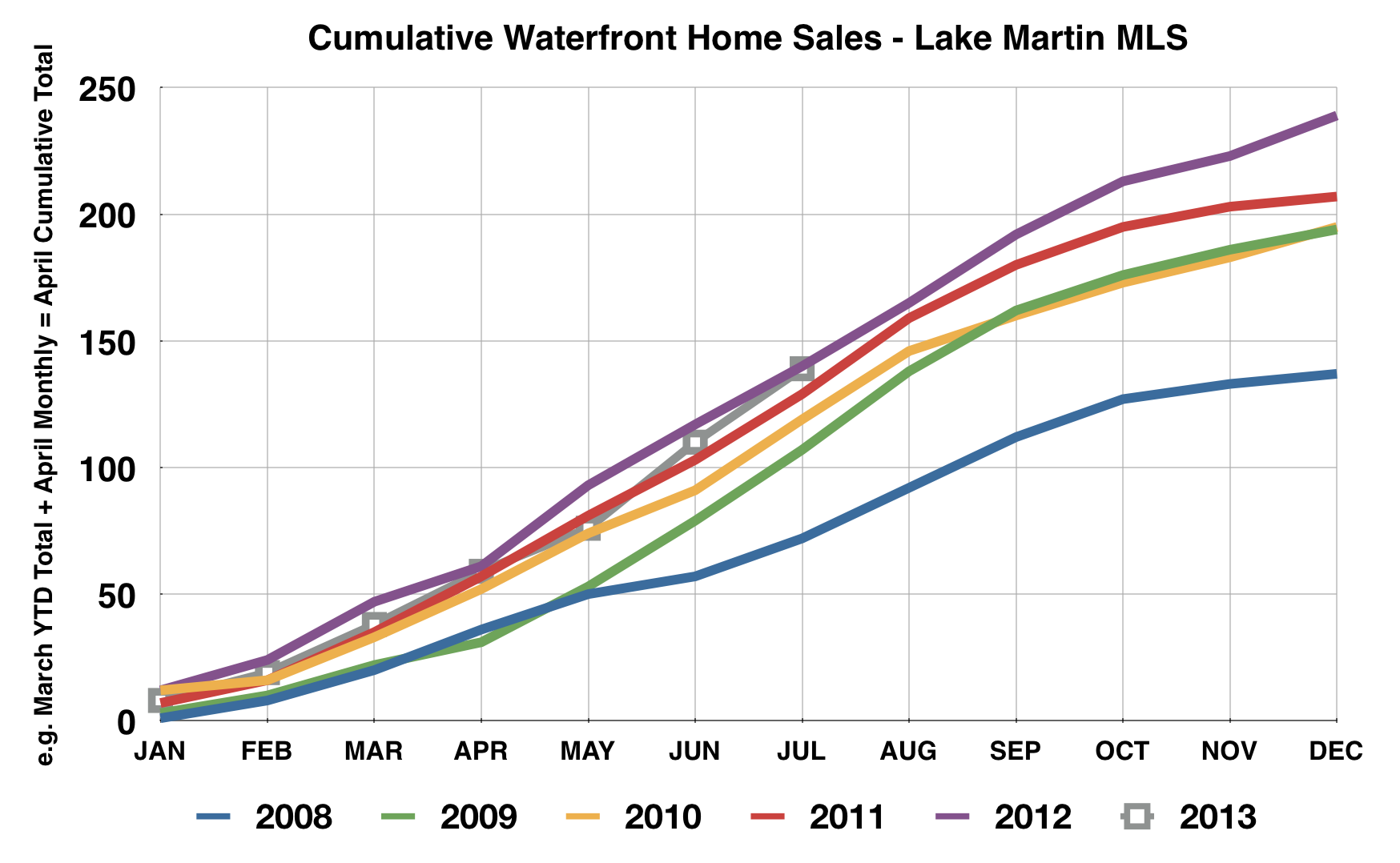 The bottom line is, 2013 is another great year for Lake Martin home sales. The more interesting thing for me to consider is that such great years are becoming routine once again. Remember, 2008 was the last year of decreasing numbers of homes sold on Lake Martin. Every year since 2008, the current year has beaten the prior year's numbers of homes sold. The market has improved.
Lake Martin Home Prices
Whenever anyone hears the words "improved market' – it' s natural to wonder if prices have risen along with the home sales figures. Prices, however, have remained steady. Have prices in 2013 risen? I don't know yet. Because Lake Martin has such a small sample pool, I only calculate price trends once a year.
However, if Lake Martin continues to beat the prior year in numbers of home sold, and supply does not out strip demand, one of these days we will see price increases. When that happens, we can call it "The Year That Prices Finally Rose."
Note:
This article is going to appear in the September, 2013, issue of Lake Magazine. I am honored to write a monthly column on Lake Martin real estate for Lake.
Many home buyers think they do.
"Oh, we love a project," the wife might say while the husband rolls his eyes in the background. Or a husband might wave his hand at a sagging roof and say, "I can handle this, no problem," while the wife looks on in shock at the man who doesn't even own a hammer.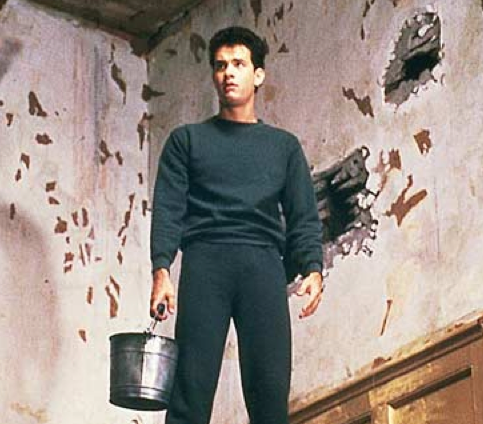 I would venture to speak the unspoken thought of us real estate agents, and say, "Really?"
Can you really handle it? Those of you with construction experience, I will acquiesce to your judgment, but only when you realize that on Lake Martin, where so much value is in the dirt, a fixer upper can be a big project.
Plus, it's relative. One person's tear-it-down-and-start-over home is what I might call another person's "tooth brusher," as in, "It's perfect, just bring your toothbrush."
Whatever your self-assessment, before you buy a home that you are planning to fix up, I would put three questions before you:
First, do you have the budget?
The home improvement shows on TV fail to mention the pesky issue of budgeting. If you buy a fixer upper, you need to set aside some cash above and beyond the down payment to do the work. For instance, if you buy a home at $300,000, more than likely you would get an 80 percent loan or $240,000. That leaves about $60,000, plus closing costs, that you would need to have at closing. If you planned to spend $30,000 on renovations after you buy, that's about $90,000 cash you need to have budgeted.
Many buyers assume they will just get their renovation budget from their lender. Perhaps this worked more easily before 2008's taxpayer bailout of the banks. An extreme example of the old way went like this: you bought a home for $300,000; it appraised for $500,000, so at closing the bank gave you $75,000 that you used for renovations. Instead of having to bring money to closing, the bank gave you money. No more. First of all, I have not seen an appraisal come in appreciably higher than the contract price in a long, long time. Even if it did, if a buyer is getting conventional financing, the loan underwriters would have a hissy fit when they saw that the buyer was putting no money down and was walking away from closing with cash. It just doesn't happen these days. You had better have some cash for renovations.
Secondly, do you have the patience?
Once again, the home improvement shows come into play, creating unrealistic expectations for some buyers. Sure, they show little problems here and there during the fix-up project, but these snafus are easily fixed by the home reno hero. What you don't see is the extra money it takes and the time the project was set back by the bump in the road. Home renovations are infamous for dragging on longer than expected. Are you hiring an experienced contractor who can anticipate the potential hazards and help you navigate? Are you patient enough to expect the unexpected?
Trust me, your project will not be wrapped up in a neat 30-minute TV show schedule. Things run long. If you go into the project knowing that, you will be fine.
Lastly, do you have the time?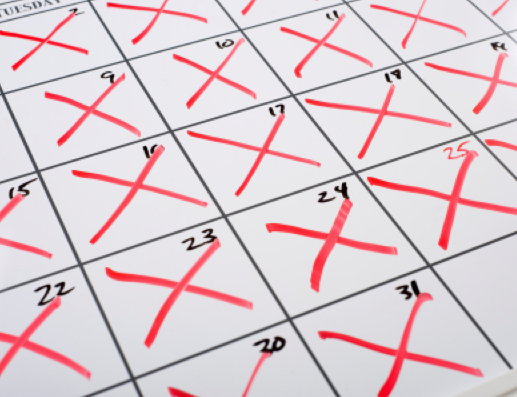 You have gotten this far, so I assume you have passed the first two tests. You have some money set aside for the home renovation, and you have promised your contractor you will be patient during the fix up. But do you have the time to make it happen?
Remember, we are on Lake Martin. You would likely be buying a home to use during the warm months. If you have spent the spring looking around, finally settled on a home, agreed to a contract with a seller, and closed, it might be Memorial Day. Look at the calendar and start counting ahead.
If your contractor tells you it's an eight-week job, and you factor in two more weeks to be conservative, that's 10 weeks. Ten weeks after Memorial Day is August. Are you ready to start a project that will take two thirds of your first summer on the lake? Think about it.
True, I have made the argument that Lake Martin is more than a Memorial Day-to-Labor Day place. We have year round activities. But think twice before taking on a huge fix up project in the first 12 months you own your home. I pass along the advice of architect Bryan Jones: Live in it a year. Have fun. Learn the home. Then make a plan.
I think you will be a lot happier in the long run.
The rewarding side of fixing it up
If you have the time, money, and patience to renovate a Lake Martin home, the rewards can be huge.  Don't think I'm against a fixer upper – not at all!  I enjoy sharing "before" and "after" pictures of clients' renovations because it helps others see what can be done with older cabins on Lake Martin.  If you get your numbers right, you can end up with a super lake home and a solid investment.  I just finished a series on a client's cabin reno in the Little Kowaliga / Real Island area, and I've followed a couple of transformations in Parker Creek.  If you missed them, here are the links:
Unveiling a Real Island Cabin Renovation
Parker Creek ReThink: Making Room for Teenage Boys
Lake Martin Dream Cabin Renovation in Parker Creek
If you're looking for a Lake Martin cabin to renovate (or if you prefer a move-in ready home), give me a call – I'd love to be your realtor.  I can help you with any property on the Lake Martin MLS, regardless of who has it listed.  Call me at (334) 221-5862, email me at [email protected], or click here to contact me.
Waterfront lot sales in Emerald Shores have been strong this year.  Since their release in March, sixteen of the twenty-nine new lots have been sold or are pending, and only thirteen remain.  Since Lake Martin Voice Realty is the listing company for Emerald Shores, you've heard me pitch these lots, and it's been easy to do – they're big, they're wooded, they have awesome views of Blue Creek, and they are part of an established development.
So let's change it up a little and hear from Emerald Shores buyers themselves.  The couple below recently took the Lake Martin real estate plunge, and they had specific reasons for buying a lot in Emerald Shores:
1)  Close proximity to Auburn, AL
2)  Peaceful atmosphere of the area
3)  Well maintained condition of the development
Many clients tell me that testimonial videos like these have helped them with their own Lake Martin house hunt.  Even if you have a different list of "must-haves" for an ideal lake property, sometimes just hearing other people talk about their search gets your wheels turning.  For David and Rhonda, location was a big factor in their decision.  For some buyers the house is most important, and for others it's the view.  Once you understand what really matters to your family, the search is radically simplified. There is, after all, a lot to look at on the Lake Martin MLS.
My job is to help buyers make this decision. If you'd like some professional insight, give me a call at (334) 221-5862 and let's talk.  I do this every day and I sell Lake Martin exclusively.  And it costs a buyer nothing to have an agent on his team – sellers pay the commissions.  I talk to buyers in all phases of house hunting, and it's not uncommon at Lake Martin to work with clients for months and even years.  No matter your stage in the game, I have something to offer and I'd love to help.
Related article I wrote for LAKE Magazine:  To Be a Good House Hunter, Know Thyself
Despite all of the technology we use, real estate is still a very personal business.  Sure, I like to use all the latest bells and whistles, and have even been guilty in the past of trying new technology that didn't really work.  But one thing that always works in this business is being a good servant.
We at Lake Martin Voice Realty are very fortunate that some of our customers and clients allow us to video their testimonials.  While I will admit a big reason they do this is because it helps me, I will say that other buyers have told me these testimonials help them in their own real estate ventures on Lake Martin.  I'll never turn away an on-camera compliment, but my true goal is to capture a tip that might help you.
Here's our Testimonials Playlist which is nothing more than a collection of videos on YouTube.  These short videos will appear one-after-another in the box below.
Client Testimonials for Lake Martin Voice Realty:
If you have any real estate tips, even if you didn't use us, we'd love to hear them!  Comment below.  And if I can help you with a waterfront purchase or sale, please give me a call at (334) 221-5862, email me at [email protected], or click here to contact me.
By the way, I have other playlists, too:
How to Search the Lake Martin MLS:
Lake Martin Community Info Videos:
Lake Martin Neighborhoods:
Home Tours – Lake Martin Waterfront Homes:
Private Video Home Tours (for clients only)
All indications are holding true that 2013 waterfront home sales are following suit with 2012, with many homes selling. In 2012, we saw the second best year in number of homes sold, topped only by 2005.
Naturally, people are asking questions like, "Where are all these buyers coming from?" and "How did they hear about Lake Martin?"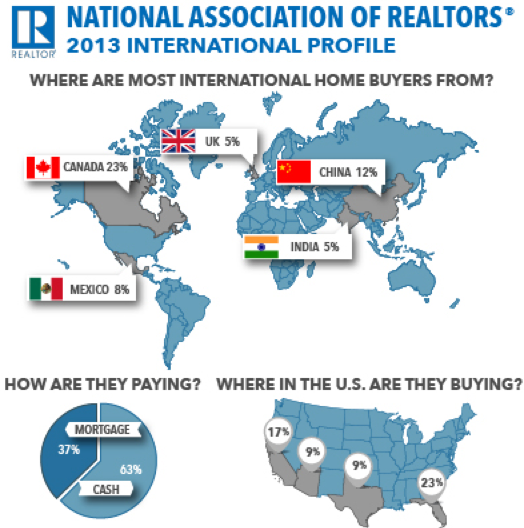 While the data geek in me would love to require a thorough questionnaire with every lake home purchase, alas, one does not exist. But we can infer a good amount of information by studying the next best thing: the National Association of Realtors' Profile of Home Buyers and Sellers.
Every year, the National Association of Realtors (NAR) publishes the Profile of Home Buyers and Sellers. The Profile is the result of a 120-question survey sent to a random sample of home buyers across the nation. This year, about 8,500 surveys were returned. The results were used to compile the statistics and compare them to previous years. This survey is a heavily watched measuring stick of home buyers' preferences and behaviors. In 2013, as in the past, this survey offered valuable insight to us at Lake Martin.
First Step: Agent vs. the World Wide Web
Since Al Gore decided to invent the Internet, there has been a battle between Joe and Jane Agent and the Web. The issue at war is deciding just who is more relevant, useful and trusted by home buyers. This war is all but over.
Winner: the Internet.
Despite NAR's constant advertisement to the contrary, their own survey shows that buyers place much more trust in the Internet than in agents. One very interesting question the survey always asks buyers is, "What is your first step in the home buying process?"  This year, a whopping 41 percent of respondents said they looked online for properties. This is more than double those that contacted a real estate agent (18 percent). The third choice at 11 percent was, "Looked online for info on the process." I would argue that is the same as number one. Added together, those two indicate that about 52 percent of people are looking online before they ever call an agent.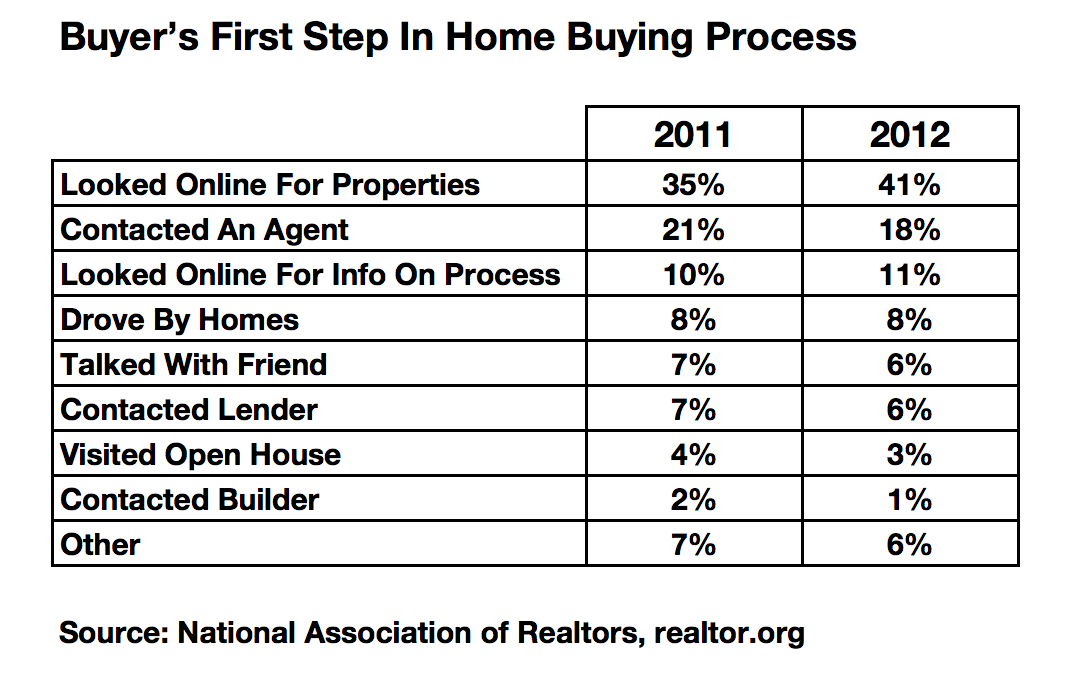 I do grant that potential buyers are looking on the Internet at agents' websites. So some agents can take solace in that fact. But the lesson to be learned is that buyers looking on an agent website is an indirect contact initiated by the buyer, and it's anonymous. The agent has no idea the website is being visited. In other words, the buyer is in complete control of the interaction. Maybe the buyer will contact the agent directly, maybe not. In either case, the buyer is driving the ship.
I do not see this trend reversing any time soon, especially considering the momentum. Last year's survey showed that 35 percent looked online and 21 percent contacted an agent. This means the online first steppers increased by 17 percent, and the agent pickers decreased by 14 percent. Brokerages and agents that do not accept this will find themselves as outdated as the mimeograph machine.
Where Did You Find It?
Today's world is full of resources for the home buyer. Agents, the Internet, signs, billboards, TV and more all vie for the coveted attention of those who are ready to purchase. To some buyers, I am sure it is information overload.
Considering all these channels, two other critical questions to ask are, "What worked?" and "Where did you find the home that you bought?"
Not surprisingly, the Internet trend continues to dominate here. The Web continues to increase in importance, with 42 percent of those surveyed responding that the Internet was where they found their home. Agents checked in with 34 percent, which I suppose is an honorable defeat; however, when you consider that it was down from 35 percent last year, and that the Web increased by two percent, the writing is on the wall.  It is clear that any serious home buyer is not waiting around for their agent to personally call and tell them about homes. Today's home buyer is a researcher.
The Internet's dominance in the "usefulness" category is neither new nor a secret. What should be noted is the degree to which home buyers rely on it. Nothing else is even close.
The implication is huge in that home sellers should ask detailed questions of potential agents, such as, how will my home be displayed online? How many online leads do you get, and how do you track your leads?  Similarly, home buyers by their behaviors are asking agents: What have you done for me lately?
If you'd like to know more about what Lake Martin Voice Realty can do for you, give me a call at (334) 221-5862, email me at [email protected], or click here to contact me.
Last week we at Lake Martin Voice Realty announced the release of 14 new waterfront lots for sale in Shady Bay.
Below are some pictures I took as I walked up and down these lots:
If you're interested in Shady Bay, we invite you to walk the lots, too, but bring your bug spray and perhaps a walking stick.  These are not 100′ x 100′ feet city lots;  they're thickly wooded with all kinds of hardwoods and pines and they slope from Amber Drive down to the water.  They are raw and untouched and ready for buyers to envision their perfect lake home.  Buyers may bring their own builder and house plans, and covered boat docks are allowed.
If you'd like more info on Shady Bay, give me a call at (334) 221-5862, email me at [email protected], or click here to fill out a contact form.  I  can help you with Shady Bay and all properties on the Lake Martin MLS, regardless of the listing company.
Here's a quick video tour of Shady Bay: