Archive for the 'Investor Tips' Category
Is a waterfront construction project on Lake Martin any different than one in the city?  I wasn't sure, so I asked Doug Fuhrman, owner of Southern Traditions Construction, and lead man on this Real Island renovation project we've been following.  I was hoping there would be some exciting insider scoop I could offer my readers, but Doug's response was,  "Not really."
Ha!
OK.  So since construction is construction, no matter where you are, let me offer some real estate tips based on my experience selling homes on Lake Martin.  While these things may seem painfully obvious, you'd be surprised by what some folks do to their waterfront homes:
1) Windows and doors:
You are at Lake Martin to enjoy the water, even if you never dip your toes in it.  You need to see it.  And even better if you can see it from lots of places inside a home.  Why stick a tiny window in a great room when you can use a big one?  Seems pretty obvious to me, but you'd be surprised.  No buyer ever says, "I liked the house, but there was just too much view of the lake from the home."
It's hard to tell from the angle of this picture below, but across the front of the great room (back wall of the new covered porch) is a wall of glass.  New sliding doors have replaced a set of smaller windows, and the new bedroom addition on the right has wall to wall windows (minus space on the left for a closet, and the far right for the new master bath).  This is not fancy architecture; it's just putting more of the lake in front of your eyes.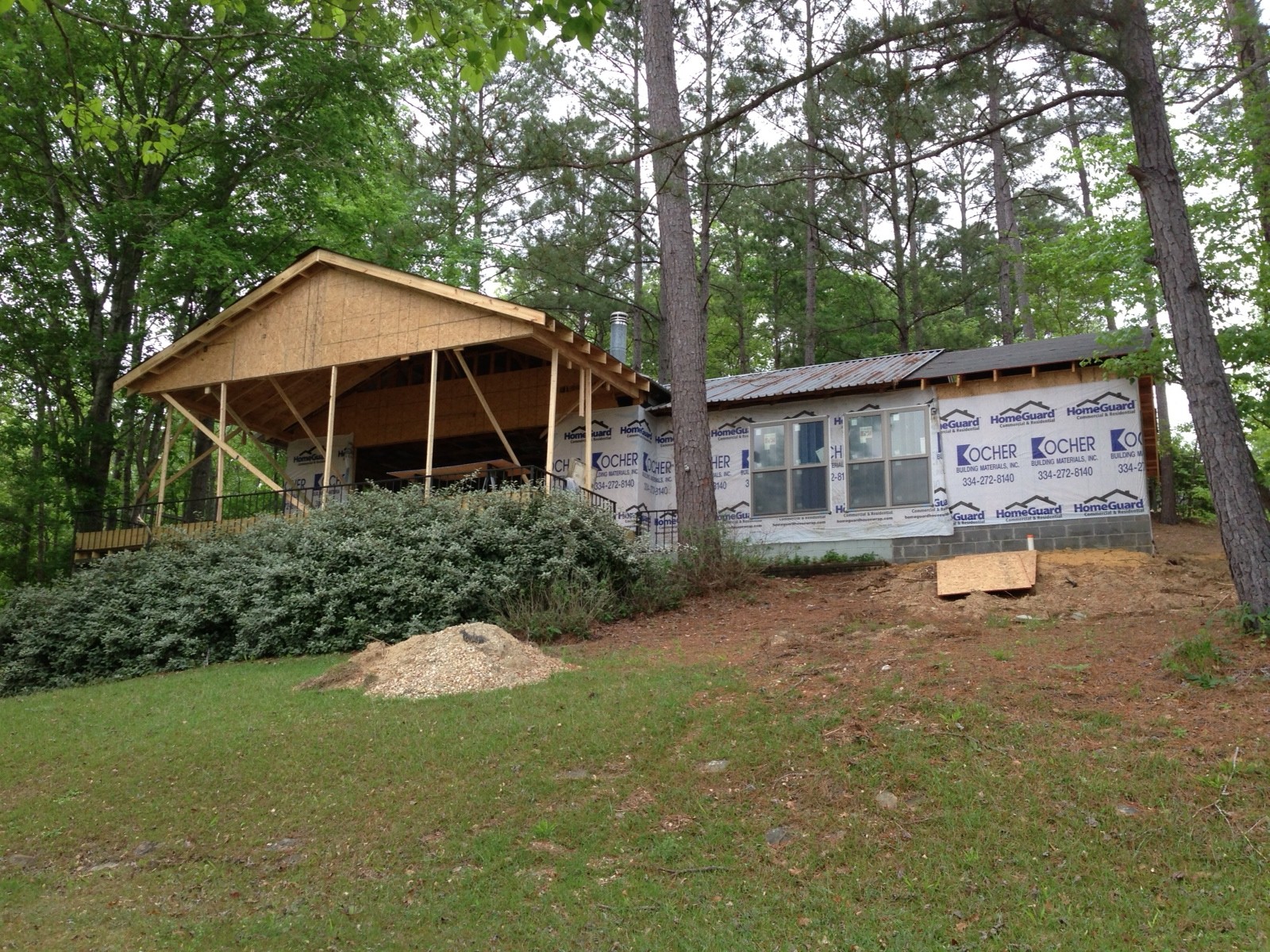 Before: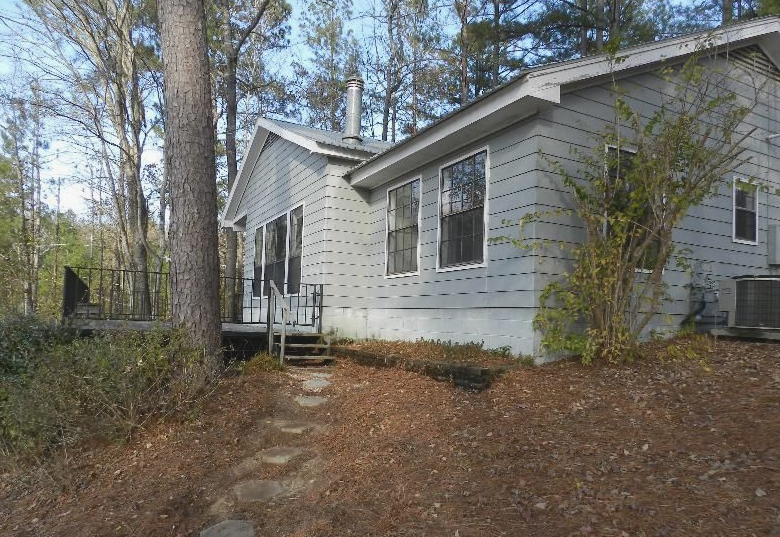 2) Covered outdoor living space
It gets warm here.  It also gets sunny.  And every now and then it rains.  The picture above is a great example of an outdoor space that is OK, but how much more use would it get if it had a roof?  The new owners of this home agree, and are creating a covered space that will be comfortable all day long – rain or shine.  Again, no buyer has ever said, "The inside of the house was great, but I don't want that huge screened porch."
3)  Access to the water
Make it easy to get from the house to the water.  A few years ago I sold a $500k waterfront home that literally had no way to get to the water (other than climbing over a wall and scrambling down a very long hill).  This was one of the first issues the new owners corrected, and imagine how much easier it is to enjoy Lake Martin!  Make it a priority to have the fewest steps possible to get from the inside of the home to the dock, and if the only way to the water does not cut through the master bedroom, even better.
In the process of rethinking this Real Island home, Lee and Amelia decided to add sliding glass doors to the front of the home where there was no lake access before, plus keep the side entry for folks coming in from the street.  Simple and efficient, and with a eye toward the lake.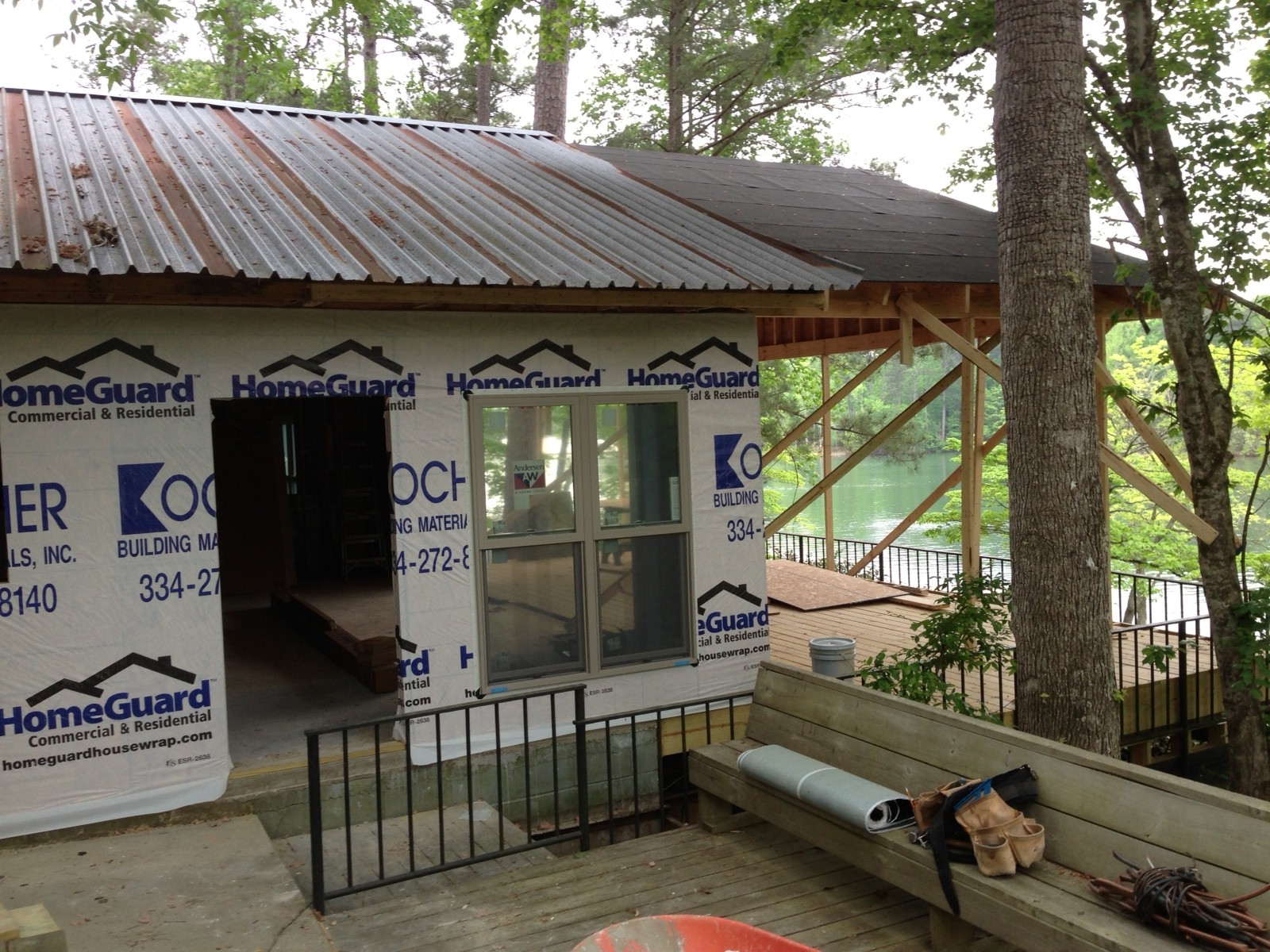 If you're looking for a home in the Real Island / Little Kowaliga area, check out my Little Kowaliga Neighborhood page.  You'll find all kinds of info on this part of Lake Martin, and most importantly, you'll find a live feed from the MLS with all homes that are currently for sale in this area.
If you have ANY questions about Lake Martin real estate, give me a call at (334) 221-5862 or click here to email me.  My job is help people buy and sell homes, and I serve the Lake Martin area 100% of the time.
If you have construction questions, however, I am not your guy.  Give Doug Fuhrman from Southern Traditions Construction a call at (334) 531-3914 or email him at [email protected], and he'll be happy to share his years of construction wisdom with you.

We at Lake Martin Voice Realty would like to thank our readers and viewers for a huge milestone in our marketing of Lake Martin waterfront real estate.
Over the summer, as we were in the thick of showing property and enjoying the lake, we missed the fact that we passed 100,000 views on our Lake Martin Voice YouTube Channel. Since then, we have had several thousand more views on all our videos, and we currently sit at about 112,000 video views on YouTube alone.
We sort of hesitate to mention this because it can so easily resembles boasting. If there's one thing that we don't like about the real estate industry, it's the tireless self promotion of those who somehow think that buying or selling a home, at Lake Martin or somewhere else, is about them.  It's not.  It's about you.
We do mention it as thanks to our readers and viewers and people who have allowed us to help them over the years.  Let us not boast in anything but the Lord who has allowed us to do all things.
That being said, and while you listen to another John C play a classic, here are some points to ponder:
YouTube is big, but not the only way we market Lake Martin real estate by video. We also post videos on WellcomeMat also in the MLS, so in the big marketing picture, the total impact is really greater than that. WellcomeMat is a better host for real estate video, anyway.
Total channel views are calculated by adding all of the views of all of one's public videos (at this writing we have 236).  We also have private video tours whose views I do not believe count in this number. For more information about our private video tours, click here.
Just for perspective, the last time I looked, our total video views are about 10 times that of every other Lake Martin agent combined. Also for more perspective, Coldwell Banker's national channel has about 4.2 million views with 83,000 agents. That is 50 per agent. We have two agents, at about 55,000 views per agent.  I repeat, I am not into numbers for numbers sake. I am much more concerned about helping my sellers and buyers.
As I said above, any eye popping numbers just mean that we are in debt to our readers and viewers. It further convinces me of our overall marketing strategy: keep attention focused on our properties and Lake Martin. Not us. No one comes to Lake Martin and buys an agent, or even a team of agents. They buy Lake Martin. They buy a home or a place to build a home.
OK, you might say. Then why is it a milestone? Does having a high number of views help my customers, and if so, how?
Yes it does:
The YouTube search engine is #2 most frequently used search engine on the web. It's behind only Google, which owns YouTube. Which means….
Google search loves YouTube videos. It ranks them highly and even gives thumbnail images to entice you to view them. It digs down into the keywords that are used to describe each video, which is precisely why we are so careful to accurately describe ours.
The higher you are viewed for a subject matter, the better your search results. You are seen as a relevant source of news and info for the keywords present in your videos. Obviously, I am going for big keywords like "lake martin" and "waterfront" but also we like to kick tail in the long tail searches like "young's island" and "parker creek."
This is why I can make a video on a Tuesday and it be tops on a Google search the next day. This helps my videos get found, and getting found is the first and biggest step in internet marketing these days.  The hardest part is stepping through the noise. That is why if you FSBO your house and make an awesome video, you more than likely will not get found by the typical searcher, who does not venture past the second page of results on a web search. It can be (and likely will be) more artistic, better shot, edited, and better done overall. But it won't get found because I am louder than you are.
The Lake Martin real estate market had a smashing May, tallying 32 waterfront homes sold! This is the highest number of homes sold in six years, since May of 2006.
In this real estate market report I wrote for Lake Magazine, I noted that according to the Lake Martin MLS*, April 2012 had a relatively weak number of waterfront homes sold. I wondered if this was a signal that the Lake martin market was slowing down, or if this is a mere timing thing, setting the table for an explosive May.
It seems the latter was correct. 32 waterfront homes sold in one month is a lot for a little market like Lake Martin. Please note these numbers encompass all brokerages, all agents, in the Lake Martin MLS.
How good is 32?
To help put it into perspective, I looked at each month's sales history since January, 2005. I found that May 2012 was the best home sales month on Lake Martin since 33 was sold in May of 2006. Think of that – the last time we have seen sales like this was in a confirmed seller's market of 2006.
Also, another way to view this month is to ask this question:
Q: Since January of 2005, how many times has the Lake Martin real estate market exceeded 30 waterfront home sales per month?
A: Just six. That's right, over the last 54 months, including the blistering years of 2005 and 2006, Lake Martin has exceeded 30 only six times: May 2012, August 2009, the above mentioned May 2006, and three times in 2005.
I think this proves that April 2012′s weak showing of 14 Lake Martin waterfront homes sold was an aberration, a timing issue. Of course, the same could be said about May, but I doubt that is really the case. As I write this, there are 23 home sales pending in the Lake Martin MLS and 17 recorded as sold since June 1. In other words, June is setting up to be a good sales month as well, very likely to beat the prior year's June total of 22 homes sold.
If we step back and look the cumulative total number of waterfront homes sold on Lake Martin so far this year, we see that 93 homes have sold. Once again, this is the best five month start since 2006.
Lake Martin Lot Sales 2012
Lake Martin waterfront lots are also selling well so far in 2012. In May, 10 lots were sold, which was the best since 10 sold in April 2011. Other than last year, we have not seen that many lots sold since 2005.
Supply Side
When I first started blogging about Lake Martin real estate way back in 2007, I always included the numbers of waterfront homes for sale on Lake Martin. Every month I trotted out the supply. But, it got rather tedious so I stopped doing it every month, only mentioning it once per quarter or so. I don't really know why. Maybe it was because it frustrated me to see the number of homes for sale keep rising when the Lake Martin market was in an obvious shift to the buyer's side of the equation. I don't know.
I do think it bears a look now, in light of the sustained sales.  I took a look at the number of waterfront homes for sale on Lake Martin in the last few years. It has been dropping quite a bit. If we use the month of May as an example, we see that in May of 2009 there were 589 homes for sale on the MLS. May of 2010 saw it drop to 492, then drop to 476 in 2011. In May of 2012 it was only 411. That is a 30% decrease in supply in three years. True, that percentage fluctuates based on which month you consider. It also is true that many more condos were for sale back then, but I looked at the condo effect in this post and it wasn't all that big an influence in sales.
If supply stays low and sales continue on this trend, could 2012 be a year of actual price increases?  I'm not willing to go out on that limb.  Yet.
Related Posts:
Lake Martin Lot Sales 2011
Lake Martin Real Estate Sales 2011 – Year In Review
Lake Martin Real Estate Sales 2010 – Lot Sales
Lake Martin Real Estate Sales 2010
Lake Martin Real Estate Sales 2009 – Year In Review
Lake Martin Real Estate Sales 2008 – Year In Review
Lake Martin Real Estate Sales 2007 – Year In Review
All Lake Martin Market Reports

(*)Disclaimers: All of the above info was taken from the Lake Martin Area Association of Realtors Multiple Listing Service. Accuracy is not guaranteed but deemed reliable. The above does not include sales by   FSBOs or developers that sell privately and not through the MLS. But, I do think that the above represents a very large majority of all waterfront sales on Lake Martin, Alabama.
I'm watching you.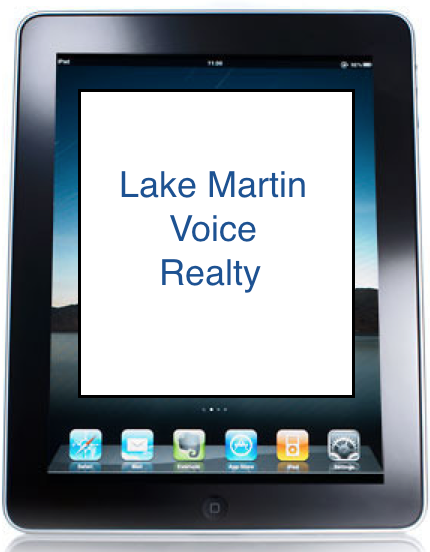 Well, not really. As the owner of Lake Martin Voice website, I am able to see in general how many people read the pages, where they click, how long they stay on the site, etc.
One really cool thing I noticed the other day was that I am getting quite a bit of traffic from people using mobile devices. In fact, about 20% of my traffic is from some type of mobile device. By a huge margin, the most popular device people use on my site is the iPad.
I suppose it's from people sitting at home and surfing the web on their iPads. I can't imagine that too many people with cell plans on their iPads are riding around Lake Martin looking.
These big numbers made me wonder what the iPad experience is for my readers, so I got mine out and played around with it.
I found that my site handles is quite well. The pictures and videos work and look great. The only thing I had to change was how the Lake Martin MLS displays on an iPad. If you click to "Home Search" or "Property Search" link to look for homes or lots, you will be given a choice. The MLS feed will ask you if you want the Full Site or the Mobile Site.  It's my recommendation that you use the Mobile Site.  It is a little easier to navigate, and it frames the home pictures and videos really nicely.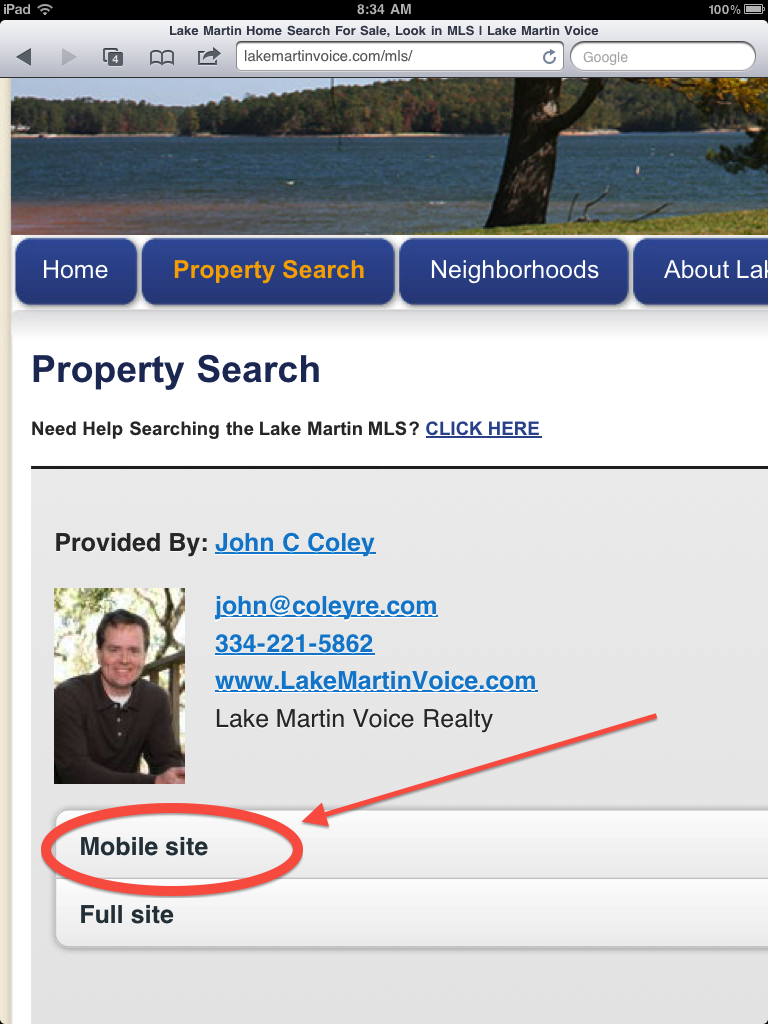 So whether you're sitting in your living room on a iPad, at work or home on a desktop, or reading this on your phone, we thank you for dropping by. It's our aim to be not only the most helpful website and brokerage in the Lake Martin area, but also to be at the leading edge of real estate technology in the entire nation. If you have any suggestions on how we can get better, please let us know by using this form to contact us or email us at info @ LakeMartinVoice . Com.
Thanks!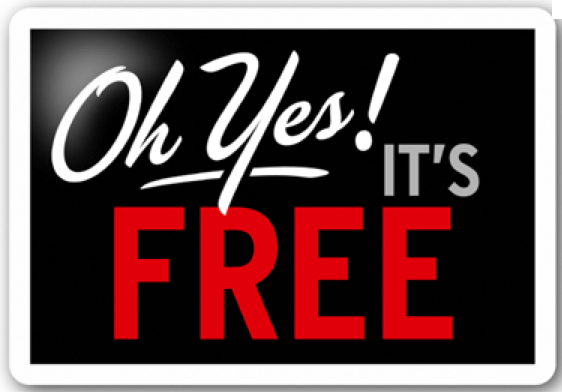 When I started blogging about Lake Martin real estate in 2007, I made the decision to give as much information as I could online. As a real estate agent, obviously, I am limited somewhat to what I can say by state and federal laws, ethics rules, and client relationships.
I also limit myself by common sense. When I state facts, I name my source. When I'm giving you my personal opinion, I try to disclose that very clearly. Other than that, I let it rip. I figure that's the whole purpose of a real estate blog like this. I am supposed to try and give you information about Lake Martin that no one else does.
When I first started this, I had many fellow agents tell me I was crazy. Their thoughts were, why should I put so much information, and more critically, my analysis, online? Isn't that too public? Shouldn't I keep all of that to myself, and force people to call me if they wanted the scoop? They would ask, aren't you afraid the reader will call someone else after you've done all that work?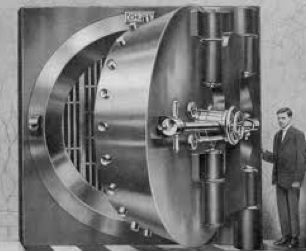 My reasoning is that I agree with those that think the "Information Age" is over. Thanks to the web, Google, online databases like the county tax offices, information is free and flowing. You don't really need me to get the basic facts about a Lake Martin home or lot that is for sale. If you spend time online, you can get that. Gone are the days of having to physically walk into an agent's office to pierce that silo of information. I think that any real estate agent's value now lies in helping you make sense of the flood of info. I should be able help cut through the noise to find the deals or help you sell. That's why when it comes to information and advice about Lake Martin real estate, I put it out there and hope you call me.
I'm sure that there are readers out there who never call me. In fact I know by looking at the sheer volume of my web traffic, there is no way that every single person uses me as their agent. Occasionally they even use another.
I know! Shocking!

The other day a fellow called me about a lot that was for sale in the same neighborhood where he had recently bought a home. He casually mentioned that he watched one of my private home tours and that's why he ended up buying the house.
Wait a minute – I said. I only send private home tours to people who have requested info of me. That's what happened in this case. He requested info on a Foreclosure, and I later filmed and sent a private video tour to everyone on my foreclosure list. He saw the video, liked the house, but decided to use another agent to buy it. Ouch.
Further and even more ironically, after our conversation about the lot, he put in an offer on it – you guessed it – through yet a different agent. The deal didn't go through, and afterward he admitted he wished he had used me.
That makes two of us.
But that's life these days. I realize I will miss out on some. Tough but true.
I have set up this site to allow you to be anonymous as long as possible, as long as you want to be. I just try to be as helpful as possible to that when it comes time to pick an agent, you pick me. If you do make that decision, please use this form to contact me, or email me at info @ LakeMartinVoice . Com , or call 334-221-5862.
Thanks!
Kenneth and Melinda are looking around for a waterfront home on Lake Martin, and I am honored that they selected me to help them. A couple of weeks ago they were at the lake and we were looking around when Kenneth went into an unsolicited testimonial about the my Lake Martin home search – aka MLS search.
I can't take all of the credit, FBS Data Systems runs our system, called FlexMLS. In my opinion there is no finer software solution or way to search for homes and lots. FlexMLS is an outstanding product that is very responsive, customizable, and relevant to the way that consumers would like to search.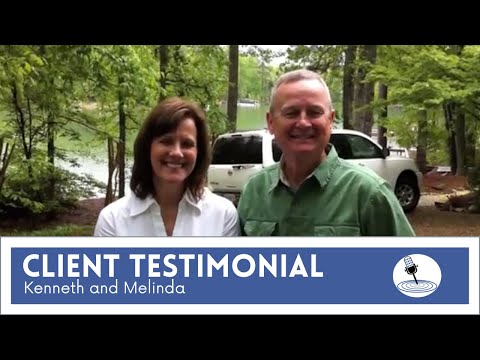 Please take a minute to watch this video, where Kenneth explains how he started his Lake Martin home search with a couple of hundred potentially confusing possibilities, then whittled it to a managable twelve, then zeroed in on the five or six he wanted to see.
He searched on his desktop mostly, but then was able to save and transfer his favorites to his smart phone.  We even zoom in and Kenneth shows you how to do it on his phone. The great thing is that my website, Lake Martin Voice, and Lake Martin's FlexMLS system automatically recognizes if you're using a mobile phone and tailors the experience for you. Kenneth was able to find two more homes that he wanted to see while we were at the lake.
Would you like to start your own search for a waterfront home or lot at Lake Martin? Click here or above on the Property Search button and get started. Once there, click on a smiley face and it will allow you to save your favorites.  Don't worry, the registration only comes to me, no spam.
Thanks again and way to go, Flex!!!!
Lake Martin waterfront home sales finished 2011 in style, selling 207 waterfront residences on the entire lake.
This total gives Lake Martin the highest home sales since 235 were sold in 2006.  That's not bad once you think about it.  We posted the highest sales in five years.  The statistics I quote are taken from Lake Martin Area Association of Realtors' MLS*, and represent all real estate agents, all brokerages, over the entire lake.
The significance of this strong year of home sales cannot be understated for Lake Martin. I have said it many times here on this blog, but it bears repeating: the Lake Martin waterfront real estate market is at least three and a half years past its bottom.  Since July of 2008, everything has been uphill with regards to numbers of homes sold.
Lake Martin Waterfront Home Sales By Month
If you would like the source data for the chart above, here below are all waterfront home, condo, and town home sales on Lake Martin, broken down by month:
Below please find a line chart showing the same data for Lake Martin homes sold, I just removed 2005 through 2007 since I was getting too many lines on my chart and it was becoming hard for me to read.  I feel that 2008 is an appropriate year with which to start this chart since it was the bottom.
I think it is also notable that 2011 is the year that the market once again broke the 200 homes sold barrier.  This is the first time we have broken 200 since 2006. Back then, Lake Martin was still firmly in the sales boom, although numbers of waterfront homes sold were dropping, prices were still rising.  We didn't quite realize that it was turning down.  Those trying to sell their Lake Martin homes should have gotten out then if they wanted to perfectly time the market.
This year, I think that Lake Martin is in just as pivotal a year. Sales increased by about 6%, but I think that prices still have not risen at all.  I think that may change in 2012.
Lake Martin Waterfront Home Pricing Trends
I only look at prices of homes sold once a year on Lake Martin. This is because we have such a small number of homes sold, relative to large metro markets. It doesn't make sense to look at it monthly because two or three abnormal homes can skew it too much. You sometimes see a 100% increase or decrease from month to month. Too volatile. Similarly, I do not track Lake Martin home prices by calendar quarter because we are a seasonal, second home or vacation home market. Check out the monthly sales chart above and you can see that the bulk of home sales happen in warm months.
I attempt to solve our small market problem by breaking the homes sold into categories, in increments of $100,000 to start with, and then observing what percentage of the total sales that each $100k band represents.
Without further ado:
I think the above chart shows very clearly, and confirms my gut's suspicion, that waterfront home, town home, and condo prices did not decrease on Lake Martin in 2011. They held steady with 2010 and 2009. While some sellers may interpret this as bad news (no sales increase) I think they should count their blessings.
At least there was no dip or decrease in prices. I would be shocked if there were. After all, Lake Martin is in a rising sales environment and has been for years.
So What?
So what does this chart mean?  I think it means that once again, as in 2009 and 2010, the largest percentage of homes sold on Lake Martin were in the $200,000 – $299,999 range.  Right at 25% of the waterfront home sold in 2009, 2010, and 2011 sold in that range.
If we had seen the entire bell curve shift forward towards the blue line of 2008, we could say (in my opinion) that we have evidence of price increases. But it didn't.
I am tempted to say a price increase shift is starting in the way the $300k – $399k and $400k and $499k bands are bulging out a bit, straining in the chute, if you will.  2011 had a lot more sales in the 400s than did 2010, but the prior year beat 2011 in the 300s. I will call it a draw.
Why do I think there is a chance that we might see price increases in 2012?  Because the home sales results keep chipping away at inventory. At the end of December, there were about 359 waterfront homes and condos for sale, after 207 sales in 12 months or a ratio of 1.73.  Sure, December is the lowest listing period. But in December 2010 that number was 394 / 195 = 2.02.
Sellers - please hear me out.  It is NOT time to raise prices like it was 2006.  I am just saying that I can see the easing of downward pressure if sales continue.
Please stay tuned, I plan to write a lot more about 2011 Waterfront real estate sales on Lake Martin.
Related Posts:

Lake Martin Real Estate Sales 2010 – Lot Sales
Lake Martin Real Estate Sales 2010
Lake Martin Real Estate Sales 2009 – Year In Review
Lake Martin Real Estate Sales 2008 – Year In Review
Lake Martin Real Estate Sales 2007 – Year In Review
All Lake Martin Market Reports

(*)Disclaimers: All of the above info was taken from the Lake Martin Area Association of Realtors Multiple Listing Service. Accuracy is not guaranteed but deemed reliable. The above does not include sales by   FSBOs or developers that sell privately and not through the MLS. But, I do think that the above represents a very large majority of all waterfront sales on Lake Martin, Alabama.
Bluto Blutarsky might not want to admit it, but the bear market in Lake Martin waterfront real estate is over!  As I have said many times on my various posts about Lake Martin Market Reports, I think the tide turned in the middle of 2008.
People keep talking about it, though, and that is understandable. So I covered the topic in my latest article in Lake Magazine.  Here's the link:
Nothing's Over Until We Decide It Is
I am very grateful to publisher Kenneth Boone, aka Mr. Perfect, for allowing me to write these columns this year for his excellent Lake Martin Magazine.  I have really enjoyed the different medium of writing that his magazine offers, and also relished the crossover discussions I have had with those who read his magazine more than they read my blog.
So if you are a Lake Martin Voice blog reader who is unfamiliar with Lake Martin Magazine, please check it out online and in print. They have the best photography around, and (present company excluded) some of the the best writing as well.
Movie References
When I think of the phrase "it's over" – I always think of Animal House.  However, as I was working on this article, I initially wanted to reference a different movie that also uses "it's over" but in a much more dramatic way: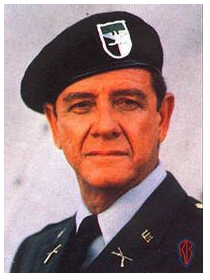 There's that scene where the hard core Green Beret Colonel Trautman comes to the hick town to reign in his master warrior John Rambo, played of course, by Sly.
It really is a much better scene to convey the shake-them-into-reality feel that I wanted.
He hollers at Rambo:
"It's over Johnny!"
I even was going to let that be the headline. But I thought it might confuse the reader into thinking he was screaming at me. Plus, Vietnam is not really a good comparison to second home real estate on Lake Martin.  I didn't want to stir up images of that.
Stallone fan or not, you have to admit that was a great movie, and an even better scene.
Even more, it launched an entire sub industry of survival knives.
I bought one at the Santuck Flea Market when I was 11 or 12.  I still have it.  I didn't use it to fight any commies or even cauterize my own wounds but we do use it to dig up weeds in our yard.
REtechSouth, the best real estate conference in the southeast, has asked me to teach a class on how to do real estate video. It's being held at the Gwinnett Center in Atlanta on March 31 & April 1, 2011.
I'm really honored to be among this list of speakers, which includes not only some of the brightest technology minds in the country, but also some of the most successful real estate agents who are using it.
If you are an agent, or even remotely connected to the real estate industry, I would highly recommend that you attend. It is the only paid conference I attend every year. The speakers range from the extremely practical to visionary. This gives you a great mix of things you can implement tomorrow and ideas of what will be happening a year from now. I keep my notes. I still have some from my very first year that I consult when I need help (which is often).
My class is "Jump Start Your Video Production: For the Camera Shy." I plan to address agents who can only use their phone for video and also the agent with a more sophisticated equipment and editing setup. We go baby step by baby step and will talk about the ways to not only shoot the video, but how to upload it, what to shoot, and how to use it to help your buyer and seller clients. I think I have produced a little over 200 real estate videos for the Lake Martin area, and have been blessed to have over 54,000 views of those on YouTube alone.
I also want to thank my current readers and clients, because your requests have helped me figure out what people want in an agent. I consider this speaking engagement as a vote for the Lake Martin area! We may be small but we can still have a positive impact in the real estate industry!
Everything I teach will be based on my day to day life as a "real" real estate agent, and the tremendous amount of trial and error I have experienced up to this point. I am also looking forward to learning from the audience. One of the great things about REtechSouth is that it draws such a diverse and accomplished crowd, you learn as much from the audience's input as you do from the speaker's. Therefore I know there will be lots of folks in the crowd that will know way more about this than I do. I hope they pipe up and help me out!
This is the fourth year of REtechSouth. Last year the conference drew over 700 attendees from over 20 states. Speakers will be teaching 51 classes. I don't mean to sound like I am sucking up, but even the sponsors are noteworthy. Usually at these type of events I (being cheap) talk to them just long enough to score a free pen and notepad or some breath mints. But these guys are actually helpful; I find myself peppering them with questions instead of the other way around.
Ignore the fact that little ole me is included and check out the rock star list of speakers:
the conference schedule:
and go here to register:
If you are planning to stay at the Gwinnett Center at the Holiday Inn, be sure to select the one on Sugarloaf Parkway. There are two in Duluth and the Sugarloaf Parkway one is within walking distance of the conference.
I hope to see you there!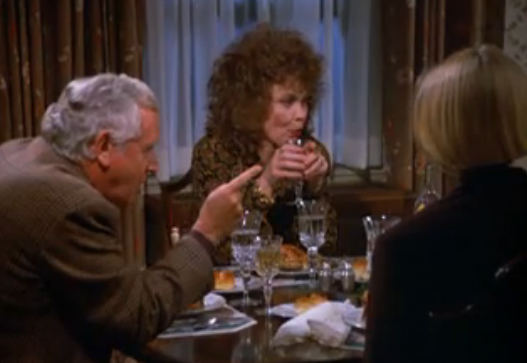 According to this article in the Wall Street Journal, there is a "golden window" in the US Tax Code that allows taxpayers to gift more this year without being taxed. Quoting directly:
"For the next two years, the gift-tax exemption jumps to $5 million from $1 million for individuals and to $10 million from $2 million for couples—meaning people can give away that much without paying a penny in taxes.
What's more, the tax rate on gifts above those amounts fell to 35% from a scheduled 55% "
Normally I don't consider tax code law to be interesting fare for a blog focused on Lake Martin real estate. Today I certainly don't want to imply that anyone should make a decision to buy or sell a lake house based primarily on tax reasons.  Secondarily, maybe.
What really interested me about this article was that it went on to say that many people are using this opportunity to reduce their estates, and perhaps successfully pass on assets to their heirs so they won't get hit so hard with estate taxes or higher gift tax rates in the future.  Furthermore, authors go on to say that:
"Some also may want to put "sacred family assets"—a beloved vacation home or pieces of furniture, art or jewelry—into trusts to preserve them for future generations."
Did you just see that?  Sacred family assets.  The first thing they mention is a vacation home.
But isn't that part of the appeal to owning one? Maybe the end pursuit isn't necessarily sacred family assets, but sacred family memories, traditions, and time spent together. Lake Martin is a great place for all of those.
Coincidentally, I was talking Saturday with a guy whom I helped find his own sacred family asset. He admitted although he bought in "the peak" of the market in 2007, he wouldn't trade one weekend, not even one second, of the time he and his family have spent there. Even now, in the dead of winter, his family couldn't wait to get back to their Lake Martin home.  There is too much fun they could be having.
Can we help you find your sacred family asset?
Or maybe it's time to let go of it, and you need someone who realizes what this means to your family.  We understand the need to make sure that the next family enjoys it as much as you have.
We can help.  Call or contact us here.