Archive for the 'Real Estate Tips' Category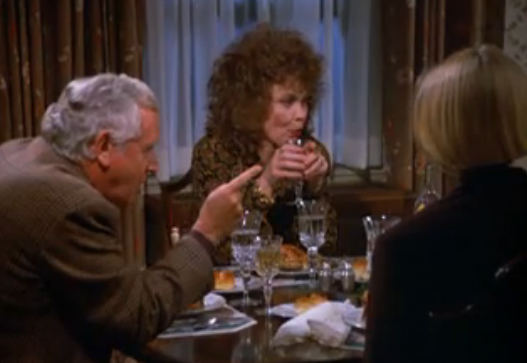 According to this article in the Wall Street Journal, there is a "golden window" in the US Tax Code that allows taxpayers to gift more this year without being taxed. Quoting directly:
"For the next two years, the gift-tax exemption jumps to $5 million from $1 million for individuals and to $10 million from $2 million for couples—meaning people can give away that much without paying a penny in taxes.
What's more, the tax rate on gifts above those amounts fell to 35% from a scheduled 55% "
Normally I don't consider tax code law to be interesting fare for a blog focused on Lake Martin real estate. Today I certainly don't want to imply that anyone should make a decision to buy or sell a lake house based primarily on tax reasons.  Secondarily, maybe.
What really interested me about this article was that it went on to say that many people are using this opportunity to reduce their estates, and perhaps successfully pass on assets to their heirs so they won't get hit so hard with estate taxes or higher gift tax rates in the future.  Furthermore, authors go on to say that:
"Some also may want to put "sacred family assets"—a beloved vacation home or pieces of furniture, art or jewelry—into trusts to preserve them for future generations."
Did you just see that?  Sacred family assets.  The first thing they mention is a vacation home.
But isn't that part of the appeal to owning one? Maybe the end pursuit isn't necessarily sacred family assets, but sacred family memories, traditions, and time spent together. Lake Martin is a great place for all of those.
Coincidentally, I was talking Saturday with a guy whom I helped find his own sacred family asset. He admitted although he bought in "the peak" of the market in 2007, he wouldn't trade one weekend, not even one second, of the time he and his family have spent there. Even now, in the dead of winter, his family couldn't wait to get back to their Lake Martin home.  There is too much fun they could be having.
Can we help you find your sacred family asset?
Or maybe it's time to let go of it, and you need someone who realizes what this means to your family.  We understand the need to make sure that the next family enjoys it as much as you have.
We can help.  Call or contact us here.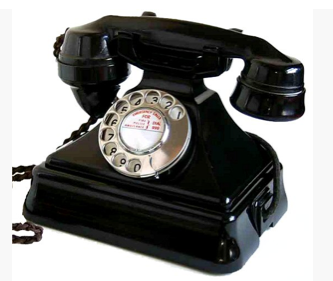 Lake Martin truly has international appeal.
I just got off the phone today with a potential buyer in Bogota, Columbia. If I knew how to put the accent on the last a in Bogota, I would.  Please forgive my lack of WordPress skills.
I continue to be amazed at the reach of Lake Martin, and the ability of buyers to research from afar. These particular folks are contemplating retiring in the next couple of years, so they are doing their homework now. They have been using my Lake Martin home search tool and also perusing my Best Buy Lists.
They stressed that they are just in the "thinking and dreaming" stage, but that is OK with me.  It is not uncommon for buyers to look and research with me for a year before deciding to make an offer on a waterfront home or condo.  We chatted a bit, I offered to talk to them anytime, even via Skype, to help them along.
Once I think about it, they are no different that other Lake Martin buyers, or real estate buyers in general. Do you realize that:
90% of home buyers research on the internet BEFORE THEY EVER CALL AN AGENT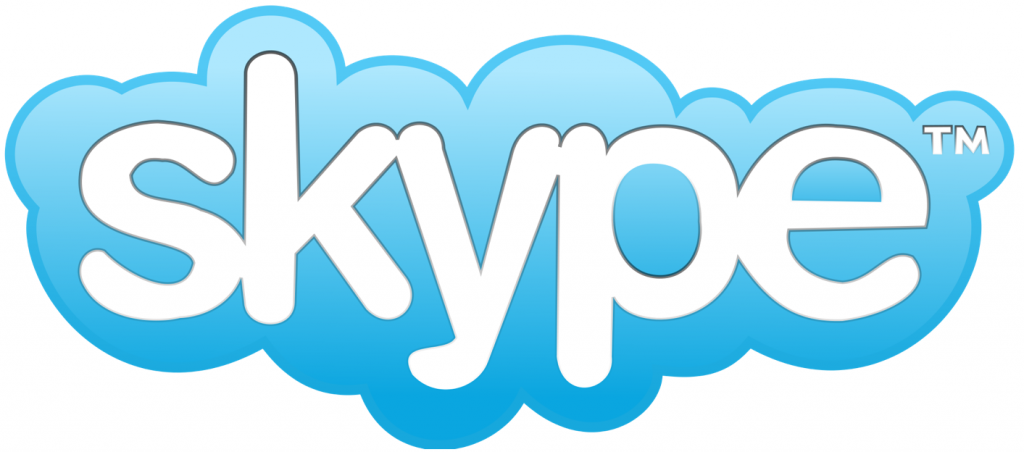 Lake Martin Sellers:
You CANNOT miss out on 90% of buyers. You need an agent that dominates internet marketing, not only for Lake Martin, but for YOUR NEIGHBORHOOD, YOUR SLOUGH, YOUR AREA.  I can't stress this enough.  This is how your home gets found. Period. Call us or contact us here and we will tell you exactly how it will work for you.
Lake Martin Buyers:
Firstly, THANKS for your reading, interacting, and talking to us about your needs. You have made this site far and away the #1 most popular resource on the web for Lake Martin real estate info. We are only 2 agents, but we have a big marketing presence thanks to you. You have kept us focused on giving you content, Lake Martin info, and the best advice we can muster.  You remind us to focus on that instead of tooting our own horn about our own sales "records," our team, our self appointed accolades, or whatever else.  Call us or contact us to help you.
We promise to keep the conversation about you and Lake Martin.
Nothing else matters.
"Black Bear Spotted In Dadeville" – when I read this headline in the Dadeville Record a couple of months ago, I literally did a double take.
What? Bears in the Lake Martin area?
I grew up here. I work here. I hunt, fish, boat, hike, and generally enjoy the outdoors here. While I am no Marlin Perkins, I at least have a pretty decent knowledge of our local flora and fauna. But bears? This is a first.
Apparently we have at least one black bear roaming the countryside around the Point Cloxson area of Lake Martin. This is on the north east section, generally near homes with Jacksons Gap or Dadeville in their addresses.
I am excited. I have seen wild bears before: grizzlies in Yellowstone National Park and plenty of black bears while trout fishing in the Smokies. But those were at safe distances and I was on the alert.
I want a picture.
The Outlook article quoted multiple sightings from plenty of credible people. But no picture. I would love one. I will be on the lookout myself, and would love to scoop Kenneth Boone on this story. Kenneth, known locally as "Mr. Perfect" for his dapper and occasion appropriate attire is our region's newspaper magnate and a legitimately talented photographer.
Imagine his professional chagrin if, a lowly realtor like me that uses all auto settings on my camera, am able to get a picture of the bear first. Granted, I am relying totally on luck. The bear will literally have to walk out in the road in front of me and stay there for at least 30 seconds while I fumble for my iPhone.
I have one advantage – I have a waterfront home for sale near the bear's lair. 173 Wood Duck Loop is right off of Point Cloxson Road, not 2,000 feet from the sightings. This may be the only time I ever get to use this tease:
Would you like to own a Lake Martin home near a known black bear habitat?
173 Wood Duck Loop is a nice one. It's a 2 bed 1 bath home that is fixed up to the nines. The seller has completely renovated it. Completely new wiring, installed beautiful granite in the kitchen, put in stainless appliances, vaulted the ceilings, even put in a Rennai tankless water heater. All this for well under $300k.
Click here for more info on 173 Wood Duck Loop and watch the full motion video tour.
By the way, would you like an easy way to keep up with Lake Martin area news? Lake Martin Buzz is the way to do it. It combines news headlines from companies like the Alex City Outlook with tweets and status updates from local people and small businesses. It combines them all and tweets them here or posts them all on one website here.
If you put any thought at all into buying a waterfront home on Lake Martin, there are plenty of things to consider.  You might compare the price, size of the home, its view, the privacy, water depth, or any other of a number of factors.
Here's one that I bet you haven't thought about:
Is the home in a flood plain? Will you need flood insurance?
I know, it sounds crazy. I can hear you now: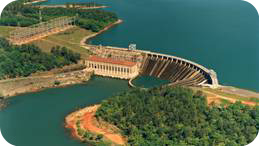 Wait, John – Lake Martin is a man made lake, all of that water is held up by Martin Dam. Lake Martin (at some points) is more than 150 feet deep.
How can a home sitting up above the water level be concerned about being flooded? Furthermore,  if a home is sitting above the elevation of the top of the dam, how can it be flooded? Impossible!
Nope.  Nothing is impossible with FEMA.
Yes, FEMA.  That bumbling bureaucracy that brought you Katrina Relief is at it again. They have redrawn the flood maps for much of the tri-county area that stretches over Lake Martin.  Bucking a century long trend of technological advancement, this broad brushstroke made their master map less accurate.  It threw many more homes into the federally designated flood zone.
Why should you care?
If you buy a Lake Martin home and your mortgage company requests certification that the home is not in a flood zone, you would be flagged.
What should you do?
Your options would either be to:
1.) pay for flood insurance (many quotes are at $3,000 per year)
2.) pay a licensed surveyor or civil engineer to come shoot the elevation ($500 – $800) and apply to FEMA for a permanent exemption for your particular home.  You show this to the mortgage company, and they remove the flood insurance requirement.  Obviously, most home buyers choose this option.
Crazy. It sounds like FEMA is passing along the cost of getting accurate maps to individuals.
Agreed.  If you are buying a waterfront home on Lake Martin, or even refinancing one, you need to budget this money, just in case.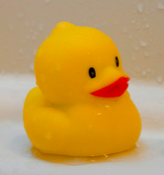 Wait a minute – this is nuts, you say. How can a home that sits above the elevation of the dam be worried about a flood? Shouldn't FEMA be worried about the people DOWNSTREAM of Martin Dam?  That's like worrying about your little rubber ducky that sits in the soap dish.  There is no physical way he can wash away if the tub overflows. He is above the tub.
You are being too logical. Besides, FEMA says there is a "choice" - you can just buy hugely expensive flood insurance if you don't want to pay a surveyor.  Who sells flood insurance? Oh yeah. FEMA.
To summarize: FEMA says that most of Lake Martin needs flood insurance.  They can't tell us exactly which homes need it. They need us to tell them if we need flood insurance, but only if we hire a professional. If we don't want to hire someone, we can pay for it. They sell it.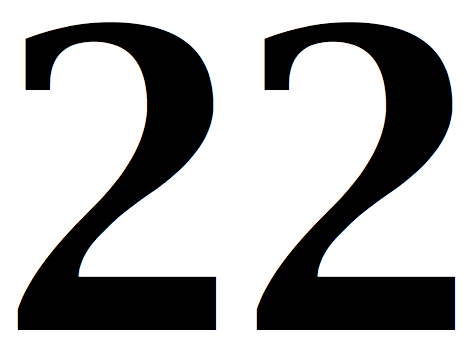 It's a formula that only Yossarian could appreciate.
Read more about the Lake Martin flood insurance issue here.  It is a transcript from a meeting that FEMA held with concerned citizens.
Lake Martin waterfront home sales stalled in September 2010. Only 14 homes were sold through the Lake Martin MLS*, as compared to 24 in 2009 and 20 in 2008.
If you add this month to the previous year to date total, what does that tell us about the Lake Martin real estate market as a whole? We see that number of homes sold so far through September 30, 2010, is 158. This puts 2010 slightly behind the Sept. 30, 2009, number of 162.
The good news is that it puts 2010 far ahead of the entire 12 months' worth of sales in 2008 and 2007, thus ensuring us against the fabled, never-seen, yet dreaded, double dip.
Lake Martin Market Momentum
If we compare this month's waterfront home sales to the same month last year, we see that 2010 has been on a losing streak. We have had 5 straight months of either losing to (4) or tying with (1) 2009.
Should we be worried? Is this a legitimate trend now? I mean, come on. I used this graphic to prove that the Lake Martin real estate market had bounced back in 2009. Shouldn't it now show us that we are headed back downhill after 5 "lousy" months? Let's be honest!!
I don't think so.
The main reason is that I am writing this Market Report for September so late (November 2). I have the luxury of looking at waterfront property sales results for October 2010, which tells me that October is going to be a really big month. Probably the best October in 4 or so years. If preliminary indications hold, it will be so much better than October 2009 it will just about erase the last 5 months' lukewarmness. In fact, it may put 2010 in position to beat 2009 when it's all said and done on December 31.
I hate to call a downward trend when we are still beating prior year.
I guess many September scheduled closings have been pushed to October due to lending red tape and inspections. I know that personally I have been blessed to have signed more business (closings and listings) this fall than ever before.
Inventory of Lake Martin Homes for sale
The number of waterfront homes for sale in the Lake Martin MLS decreased again this month. No surprises here, it's a seasonal thing. I am considering publishing this chart only once a quarter, or near peak or trough times.  I don't think it's necessary to mention each month.
Why Do You Report Sales So Late?
As I have said in countless disclaimers, I take all of my sales numbers from the Lake Martin Area Association of Realtors' MLS. Each sale must be recorded and reported by the listing agent. That means if you have a closing on September 30, the sale will show as a status of "Pending" until the agent goes into the MLS and changes it to "Closed."
Many times it takes a couple of business days, if not weeks, to do this. That's why I try to wait at least until the 15th of the next month before I do a Lake Martin Real Estate Market Report. Granted, for this month (September 2010) I waited a lot longer than that. Sorry.
Be on the lookout for the October 2010 report sometime the week of November 15 – 19, 2010.
Related Posts:

Lake Martin Real Estate Sales – June and July 2010
Lake Martin Real Estate Sales 2009 – Waterfront Lots
Lake Martin Real Estate Sales 2009 – Year In Review
Lake Martin Real Estate Sales 2008 – Year In Review
Lake Martin Real Estate Sales 2007 – Year In Review
All Lake Martin Market Reports

(*)Disclaimers: All of the above info was taken from the Lake Martin Area Association of Realtors Multiple Listing Service. Accuracy is not guaranteed but deemed reliable. The above does not include sales by FSBOs or developers that sell privately and not through the MLS. But, I do think that the above represents a very large majority of all waterfront sales on Lake Martin, Alabama.
The other day a person called me about selling their waterfront home on Lake Martin.  She wasn't sure if she wanted to sell or not, and wanted my realtor's opinion on the price, how to market it, and if any improvements need to be made.
I told her I would head on over to her house and check it out.  While I was there I told her I would go ahead and take about 75 pictures and shoot some video for a home tour, just in case she decided to sell.
"Wait!" she said. "It's not clean! My sister was there last weekend. Let me call a cleaning service."
I told her that unless there was a fraternity party there, I would be glad to straighten up before I do the pictures and video.  She couldn't believe it.  I insisted, for two main reasons:
1.   Full motion video tours of homes (not those cheesy "Virtual Tours"), in combination with many nice big photos of lake homes, sell.  The video and pictures are some of my most potent marketing weapons, so I want the home to look nice.
2. Lake Martin is big. It sometimes takes 45 minutes to drive from one spot to the other.  I owe it to my buyers and sellers to be efficient with my time.  There is no need to burn another half day to come back over there and take video and pictures after I have already been there once, especially if all it takes is a little elbow grease on my part.
So I went ahead and cleaned her home for free.  It took about an hour.  Really, it turned out to be not that bad at all. A little vacuuming, rearranging, and hiding the toys in the closet.
In other words, it was stuff that my wife wishes I did at home.
And for me, it was worth it. If she decides to sell, I already have my media work done.  If not – well, hopefully I have made a friend!
The waterfront Lake Martin real estate market is small by almost any measure:  number of homes sold, number of school zones represented, number of builders involved.
Lake Martin is not small by two other factors – price per sale, and number of real estate agents per sale. When you look at waterfront sales only, the average price last year was in the range of $200k – $299k, and for Alabama that is high.  Total Lake Martin waterfront homes sold in 2009 was 194. We have about 116 agents active, or almost 1.6 per home sold. I think this puts us in a "more than you can shake a stick at" category, despite that this is down from about 190 at the peak.

That means that the stakes are high for every sale.  Granted, the commission dollars are higher than average, but the number each agent can expect to sell each year is also lower, therefore the competition for each sale is also higher.
It matters that you have an agent that plays nice with others.
Reputation matters.
Yes, it does, even in an industry like real estate which can sometimes be as cutthroat as our urban legend suggests.
So why choose a nice guy?  Wouldn't you want a shark?
Relationships matter.
Negotiations are fragile these days, especially for a second home or vacation market like Lake Martin waterfront properties. When I am dealing with another agent that I trust, that I know to be a truth teller and not a game player, I don't have to second guess or filter their comments.  I can concentrate 100% on my client instead of worrying what the agent may or may not be doing.
Do I really want my agent to be cozy with the competition?
You don't need to be good with a knife to serve your clients well. Sure, I have been in plenty of contentious, balanced-on-a-hair negotiations with agents that I know and like.  Was I too soft on them? Did I press it enough? No. Because we trust each other, we were able to get eyeball to eyeball much faster, without all of the needless agent posturing and preening.  I was able to state my case passionately, but clearly to them, as they were to me. We were able to focus on what matters: the clients and the properties, instead of what doesn't: agent egos and barb trading.
Are the Lake Martin Realtors all one big happy family?
Unfortunately, no. Even inside the same large company, in any industry, there are always the people that you just are not sure about.  You know that when you deal with them, it had better be in writing, in triplicate, documented with voice mails, emails, and pony express.  It's the same thing on Lake Martin, or in any real estate market, I assume.
What inspired this post?
Another Lake Martin Realtor (who will remain nameless) saw a FSBO advertisement and thought it was one of my active listings. He was concerned that my client was intentionally trying to be fraudulent with me and my listing agreement.  It turned out it wasn't mine, but I really appreciated the fact that a member of "the competition" would be looking out for me like that, especially when he had more to lose than to gain by pointing it out to me.  So – Mr. Agent (you know who you are) – when you read this, thanks again. You are one of the nice ones.
Lake Martin waterfront home sales stalled slightly in August of 2010, selling only 27 waterfront properties as compared to 31 sold in August of 2009.  However, the cumulative total for Lake Martin in 2010 is still better than 2009.


Lake Martin MLS* Market reports for 2010 have seen spotty performance versus the prior year. This year, the Lake Martin real estate market has been like some of the SEC offenses I have watched so far this season. When it was good, it was very good, and when it wasn't, it was tepid. Not horrible, just lukewarm.
That being said, when you look at total sales for the calendar year, 2010 is still ahead of 2009. Therefore it's hard to complain too much when we are beating last year. Most real estate markets around the country, especially second home / vacation markets, would love to be able to say that.
OK, so we are still ahead on the scoreboard. By the end of August 31, 2010 has sold 144 waterfront homes on Lake Martin versus 138 at this point in 2009. But what is the momentum?
In my opinion, the finest measure of the momentum, if not health of any real estate market is comparing the current month's number of homes sold versus the same month last year. If you need convincing, read this post by Nicolai Kolding.
So how does Lake Martin's waterfront real estate momentum shape up? See the below chart. Any area above the zero line means that month beat the prior year, which is a good thing.


I am not really sure how to interpret the above graph. I think it clearly shows that 2009′s hot streak has been cooled the last few months. I hesitate to call it a double dip as Lake Martin is still besting its competition of last year.
In short, we need more information. We need the sales results from last few months of 2010 to show us what is really going on with the number of homes sold, as well as any movement in average prices.
Number of Waterfront Home for Sale on Lake Martin
The above graph shows us that the inventory of waterfront homes for sale on Lake Martin has headed back down. This is the typical seasonal shift. Nothing really surprising about this, except that I am sure sellers wish it peaked a lot lower. Expect this number to decrease until January or so.
Looking Ahead
The Lake Martin MLS, at this writing, has scored about 15 waterfront homes sold so far in September, with about 22 under contract to close. We won't know the real numbers until the middle of October or so, but my guess is that Lake Martin will have a good September. That's another reason why I hesitate to call a shift in momentum. Again, we need more time, more information.
Waterfront Lots Sales Take Off
Another bright spot for the Lake Martin market is the surprising news that waterfront lot sales were way up in August.


I know I am going to sound like a typically self contradictory "economist" on the dole at NAR when I say this, but I think this is good news for everyone. I (jokingly) define everyone as:
1. Bankers – maybe they have finally found rock bottom prices at which their foreclosed lots will sell.
2. Buyers – has the news **finally** sunk in? They really have started to act on their observations that these lot prices are incredibly low, instead of just talking about it?
3. Builders – sure, not everyone will start building tomorrow. But at least it hints at a future where there will be some normal activity again.
4. Sellers – how can the same news be good for Lake Martin owners and buyers? When the news points to overall market health. If people are buying lots, that means they are not finding homes that they want, or at least have confidence in the market overall. It's kind of like fishing – when you're catching small ones, at least something is happening. When nothing is biting, you begin to doubt if there is anything down there at all.
Lot sales breed confidence.
Related Posts:

Lake Martin Real Estate Sales – June and July 2010
Lake Martin Real Estate Sales 2009 – Waterfront Lots
Lake Martin Real Estate Sales 2009 – Year In Review
Lake Martin Real Estate Sales 2008 – Year In Review
Lake Martin Real Estate Sales 2007 – Year In Review
All Lake Martin Market Reports

(*)Disclaimers: All of the above info was taken from the Lake Martin Area Association of Realtors Multiple Listing Service. Accuracy is not guaranteed but deemed reliable. The above does not include sales by FSBOs or developers that sell privately and not through the MLS. But, I do think that the above represents a very large majority of all waterfront sales on Lake Martin, Alabama.
At Lake Martin Voice Realty, we believe video is one of the crucial ways to market a home for sale. 
The days of slide show picture montages with Yanni playing in the background are over.  Pictures are better than nothing, but these days, with the money involved in waterfront homes on Lake Martin, sellers and buyers deserve better.
Research has proven that about 90% of buyers use the internet to look for property.  Buyers and sellers alike want a more authentic way to tour property online.  Especially in a second home market like Lake Martin, where most buyers live hours away.
Below are two great examples of what video marketing can do.  We can't take all the credit – these homes at Water's Edge are really cool, and we were able to meet with the architect on site and let him do the talking.  But the result is an architect-guided tour at every viewing.
You be the judge:   A John Tesh slide show or our version?
Realtors must do video, and they must do it well.  There is just no excuse anymore.
It's so easy to do an "OK" home video tour that I can't imagine why everyone isn't doing it. But, I'll admit it. It is pretty hard to do an effective one, and I still consider myself an amateur.
I'm not saying I am Francis Ford Coppola, or even Errol Morris, but if I were a seller, I would want an (albeit imperfect) agent that not only is trying  (cliche alert) "cutting edge" marketing techniques, but one that is pushing harder and harder to get better at it every day.
If you need more convincing, here are two of our latest property listing videos:
If you are a potential seller of waterfront property on Lake Martin, and you like what you see, give us a call.  We can do the same for you. If you're a buyer, use our website for research, and then let us guide you from research to relaxation!
Real estate sales on Lake Martin looked strong on midsummer of 2010.
In June 2010, 17 waterfront homes were sold through the Lake Martin MLS. July 2010 saw a huge increase, 28 homes were sold. These statistics were taken from the Lake Martin MLS* – so it is all agents, all agencies, everyone.  While these market reports sound impressive, how do they stack up against history?

As you can see from the monthly results chart above, 2010 is posting consistently strong results when compared to years post bubble burst. Interestingly though, if you compare it only to the prior year, 2010 lost badly to 2009 in June (17 sales versus 26) and tied it in July at 28.
What about cumulative results? How does it look if we add each month's sales to get a rolling calender year total? That gives us an idea of the sales trends and a historical perspective.


Lake Martin waterfront home sales at July 31, 2010 ,are stronger than by the end of July in 2009. This is certainly good news, as 2009 was (what I have dubbed) as the comeback year for Lake Martin real estate. Looking only at the above chart, we could rightly assume that 2010 will be even better than last year.
But what about momentum?
How do we measure how fast lake homes are selling? Sure, 2010 is ahead of 2009 so far. But does it have enough gas to stay ahead?
Loyal readers of Lake Martin Voice know that I put a lot of stock in comparing how this month's number of lake homes sold stacks up versus the same month of last year. I truly believe that this is the absolute best measure of the state of any real estate market. It cuts through all the hocus pocus. It doesn't concern itself with ivory tower parleying over macro economic data, nor nit picking through minutia of this home versus that. It's all about the scoreboard. It's like the feeling when the clock hits 0:00 in the Iron Bowl. There's nothing more to say, no more trash talk or what ifs. The scoreboard does the talking.
How does the scoreboard look for 2010?

If you are a fan of sales increasing, you want to see action above the zero line. That means that the current month is beating the same month in the prior year. A quick glance shows anyone that Lake Martin real estate sales in 2009 were beating the pants off of 2008. The "good" news is that 2010 is still beating 2009, just check the cumulative sales. However, it is not at the same furious pace.
Is this evidence of the dreaded macro economic "double dip" of bad results? I don't think so. Let's wait until a year starts losing consistently before we make that call. For right now, I think the jury is still out for 2010. These are halftime results, let's wait until November to make that call.
Inventory

Another positive trend for Lake Martin sellers is the fact that the waterfront homes for sale seems to be decreasing. One look at the above chart can show you that in the Lake Martin real estate market, inventory usually peaks at mid summer, and then slides down toward January. If we have hit our apex for 2010 already, it would seem to indicate a trend towards a smaller number of properties for sale through the MLS.
This is classic supply and demand, folks. We still have strong sales, but if waterfront homes on Lake Martin start to be more scarce, prices will finally cease their slide.
We need more data to be sure, but I think this helps the odds of my earlier prediction of stabilized prices for 2010.
Related Posts:

Lake Martin Real Estate Sales 2009 – Waterfront Lots
Lake Martin Real Estate Sales 2009 – Year In Review
Lake Martin Real Estate Sales 2008 – Year In Review
Lake Martin Real Estate Sales 2007 – Year In Review
All Lake Martin Market Reports

(*)Disclaimers: All of the above info was taken from the Lake Martin Area Association of Realtors Multiple Listing Service. Accuracy is not guaranteed but deemed reliable. The above does not include sales by FSBOs or developers that sell privately and not through the MLS. But, I do think that the above represents a very large majority of all sales on Lake Martin.