Archive for the 'Real Estate Tips' Category
Has anyone ever asked you "Where is Lake Martin?"
You might think that because Lake Martin is such a special lake community that not many people may hear of us very often.  Especially when you're considering selling your lake property, you may wonder how far the reach is of Lake Martin Voice Realty..Alabama wide? East Coast wide?
Well it might surprise you to know that we offer marketing that stretches nationwide, and is growing all the time, thanks to our readers and community.
This map shows a recent marketing campaign that we did, and all of the interest we had based on the shaded states. Alabama of course is the darkest, it had the most interest, followed closely by Georgia and Florida.  I was also happily surprised to see that Nevada garnered almost 10% of the interest in the campaign.  Did someone have a great night at the tables?
The other light blue states were also included in the "Who Wants to Know More About Lake Martin" category, so I'd say that's a pretty good reach!
I want to stress, this is from just one email campaign.  I have hundreds of regular visitors on my blog every day.  Over the course of three years of blogging about Lake Martin, I have been blessed to have about 300,000 page views from every state at one time or another.
Yes, I also realize the internet has no borders. That's exactly the way Al Gore designed it.  That's the whole reason I go to all this effort to keep it going.  But every now and then even I have these little "wow.. that's humbling!" moments where I realize that people really are reading, really are getting good information here, and really are picking up the phone and calling us.
So to all you Lake Martin Voice readers – THANKS!
And by the way –
If you own waterfront property on Lake Martin and are considering selling
– are you tired of vague allusions from agents that they have "nationwide marketing" or something fuzzy like "coast to coast referral programs" that are somehow going to get your home sold?  What does all of that mean?
Tell them to show you the numbers: how many calls have you received from your "program?" How's that network going? What's your plan, anyway?
Then call us. We will peel back the curtain (except there is no curtain) and show you our numbers. Our results. Our happy clients.
There's no mystery, no secret plan. We work our butts off to provide good info, to be helpful, to be informative, and be responsive. People like to be treated like that, whether they are from Alabama or Nevada.
I am pleased to announce the winner of a free weekend stay at a cabin at Water's Edge on Lake Martin, please see this video: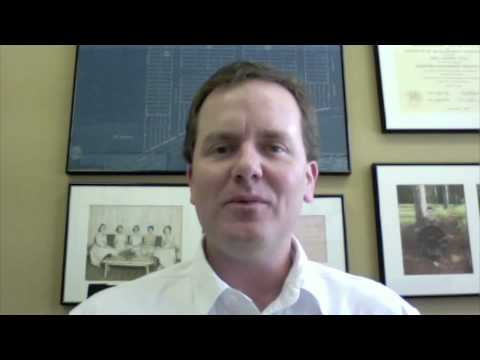 Congratulations to Cecil G of Greenville, Alabama. He and his luckiest friends and family will be enjoying a free stay next weekend.
Thanks to everyone that entered.  We had a tremendous response. Some of you really made me laugh with your comments that you left in the form. Some of you left some things I can't print (you know who you are

) and others left some funny ones. To wit, a few examples:
We had the spam fearers:
"Please do not distribute or sell my number or email address." and "Please do not give out my personal information!"
Don't worry, your info is safe with me. I will put you on my once a month email list, and if that's too much, by all means, unsubscribe.
Also we had some folks that have obviously dealt with some aggressive realtors before, here are a few:
"please use only for wining giveaway—no sales calls" and my personal favorite: "Please do not share my phone number or bombard me with calls. Thanks."
We had some very complimentary words about the new homes for sale at Water's Edge, and Lake Martin in general:
"We actually drove by this development recently. It looks great, we'd love to spend an weekend there." and "Can't wait to see the finished homes." and "one of my favorites home sites on the lake" and "Lake Martin is by far the best lake in Alabama. The water is so clear, the restaurants on the water are great and everyone is so friendly!"
There were a couple of good natured attempts to influence the results. All were unsuccessful, of course. This one took the cake: "I hope I win, then you can sell my old lake house for the new one!!" - Wow, talk about temptation!
If you are wondering how I made the draw, please let me explain. I took all entries and then dropped their info into a spreadsheet. Every entry had a row #. I then went to Random.org and used their random number generator to give a number, then I looked up the row, and saw who won. That's how Cecil G. scored a free weekend at Lake Martin.
For More Information on the Waterfront Homes for sale at Water's Edge, see:
Lot 1 Water's Edge – $589,000

Lot 2 Water's Edge – $569,000
They each have 3 beds and 3 baths, and are sitting literally on the water's edge.  The view is stunning – jaw dropping even – you can see for miles, from its spot at the end of Coosa 20.  You can see much of Parker Creek, the old Veazey's Marina, Willow Point, and all the way to Sand Island.
How would you like to enter to win a free weekend stay at a waterfront home on Lake Martin?
Yes!! It's true.  Fill out the form linked below and you will be entered to win a free stay at a very nice 3 bedroom, 2 bathroom lake home at Water's Edge on Lake Martin.
CLICK HERE TO FILL OUT THE ENTRY FORM
No entries will be accepted after 10 PM Central time on Wednesday, July 28th.
The winner will be announced the next day.
Some pics of the home:
And:
The home where you stay if you win is normally rented out on this site, but the developers of Water's Edge have approved this free weekend to a lucky winner! You will have to sign a rental agreement, but if you behave, your security deposit is returned, and you will have spent a weekend at a cool Lake Martin home for free!!
WHEN: Free weekend will be Thursday, August 5 – Monday August 9, 2010
DEADLINE: Everyone must enter by 10 PM central time Wed. July 28, 2010
HOW TO ENTER: You must fill out THIS FORM.
MORE INFO ON RENTAL HOUSE: See THIS LINK
WINNER ANNOUNCED: Thursday July 29, 2010
If you are having difficulty with the form you can email me at promo [at] lakemartin voice dot com.  I will walk you through filling it out.
WHY: Water's Edge is celebrating the soon to be completion of their two waterfront homes for sale:
Lot 1 Water's Edge – $589,000

Lot 2 Water's Edge – $569,000
They each have 3 beds and 3 baths, and are sitting literally on the water's edge.  The view is stunning – jaw dropping even – you can see for miles, from its spot at the end of Coosa 20.  You can see much of Parker Creek, the old Veazy's Marina, Willow Point, and all the way to Sand Island.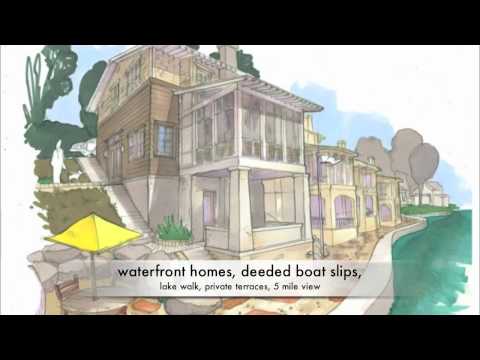 The free weekend rental home is not one of the new ones, it is out on the end of the "island" portion that almost touches other side of the lake near the old Veazy's marina.  The new homes are side by side, and face down the big water, in a general southeast direction.
Obviously, the purpose of all of this is to draw attention to the two new homes that will be complete soon. I have been working on this project for a while now and I am really excited about the homes.
I think they are an awesome deal, new homes that are custom designed by Bryan Jones of Jones Pierce Architects in Atlanta.  Bryan created this design from the ground up to take advantage of the view and the terrain here.  This is NOT your typical spec home that is shoe-horned into a site. Wade Wilmeth is our builder. He has a tremendous amount of well earned respect around Lake Martin for doing things the right way.
To top it all off, Aliant Bank is creating some special financing for qualified buyers.
So if you've ever wished for a free weekend rental of a waterfront home on Lake Martin, here's your big change.  Please only enter once per person or I will just disqualify you. Please spread the word!
Good luck!!
Fishing guides are just cool.
Especially fly fishing guides.  They just are. They know all the secret spots, the best trails to get you there the fastest.  They know if you sit on that rock to eat your lunch, the ants will find you sooner.  They know to fish a regular Adams on this riffle but a para Adams on that one.
No matter how transparent they are, you are sure they're holding back on you, too.  But that's okay, because they are so cool you don't mind.
<yes, I can hear my wife's eyes rolling>
In short, they are the ultimate local experts.
Last fall I went fly fishing with Ian Rutter , who has to be one of the best guides on this side of the Mississippi.  He and his wife Charity run R&R Fly Fishing out of Townsend, TN. In the course of planning the trip I obsessively read everything I could find on and offline, and watched every video I tracked down.  Ian's blog was the main source here.  I couldn't get enough.
When I finally got up there, my experience was richer for it, and I can't wait to go back.
What does this have to do with Lake Martin real estate?
Nothing much, except that my trip up there has had a big influence with how I blog and present information now.  I mean, if I want every morsel of info from the rock star guide for a 1 day fishing trip, how much more info and local color would someone want before buying a $400,000 waterfront lake home?
Obviously, I can't turn my marketing engine (this blog and its related spots on twitter, youtube, facebook, etc.) into a Chamber of Commerce. I realize that I have to serve the meat and potatoes of real estate: Lake Martin home searches, market reports, and home valuations.
I also realize that we real estate agents will never be as cool as fishing guides.
If you see a good guide out somewhere, you corner him and bug him about what they're biting and where.  If you see a realtor in the grocery store – admit it – you duck behind the Co-cola display, don't you?
How can I ever be cool with that professional prejudice?  Oh well.
I went by Water's Edge the other day – and snapped these pics.  The painter was doing the outside deck, and they chose a light blue for the deck's ceiling.  The architect and builder said this discourages bugs from making nests up there.
Has anyone else heard of this?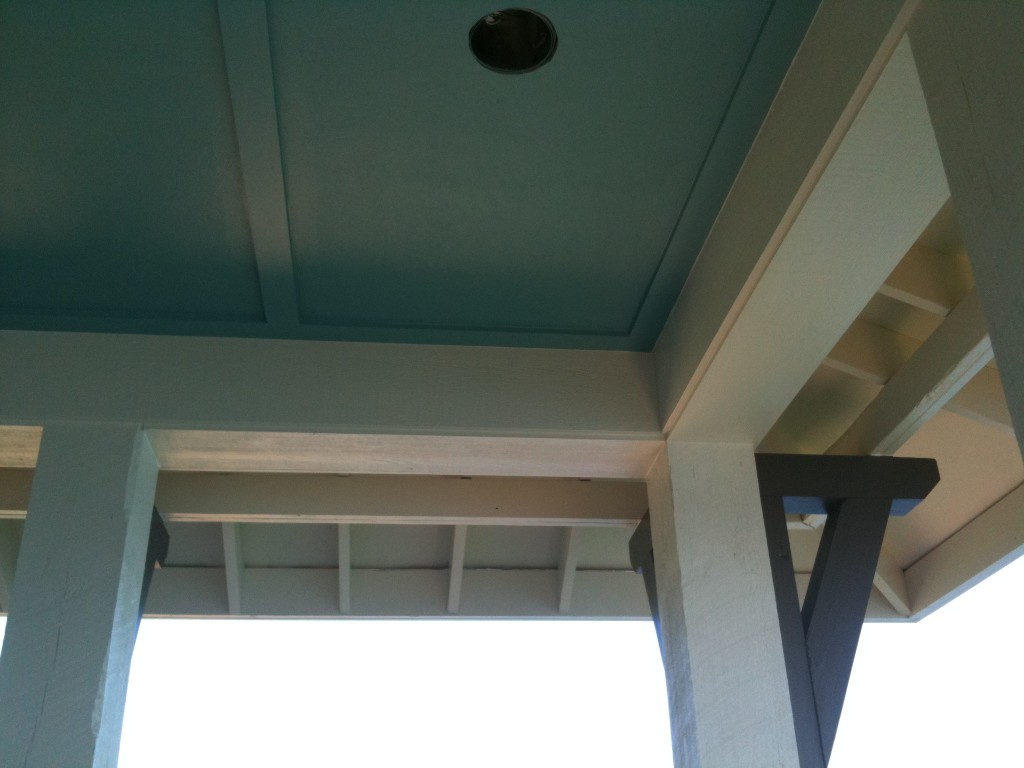 Does this only work on Lake Martin?
By the way, the view from these homes for sale at Water's Edge is absolutely stunning. The homes look for five or so miles over the Big Kowaliga section of Lake Martin.
I like the colors the picked for the outside of lot 1: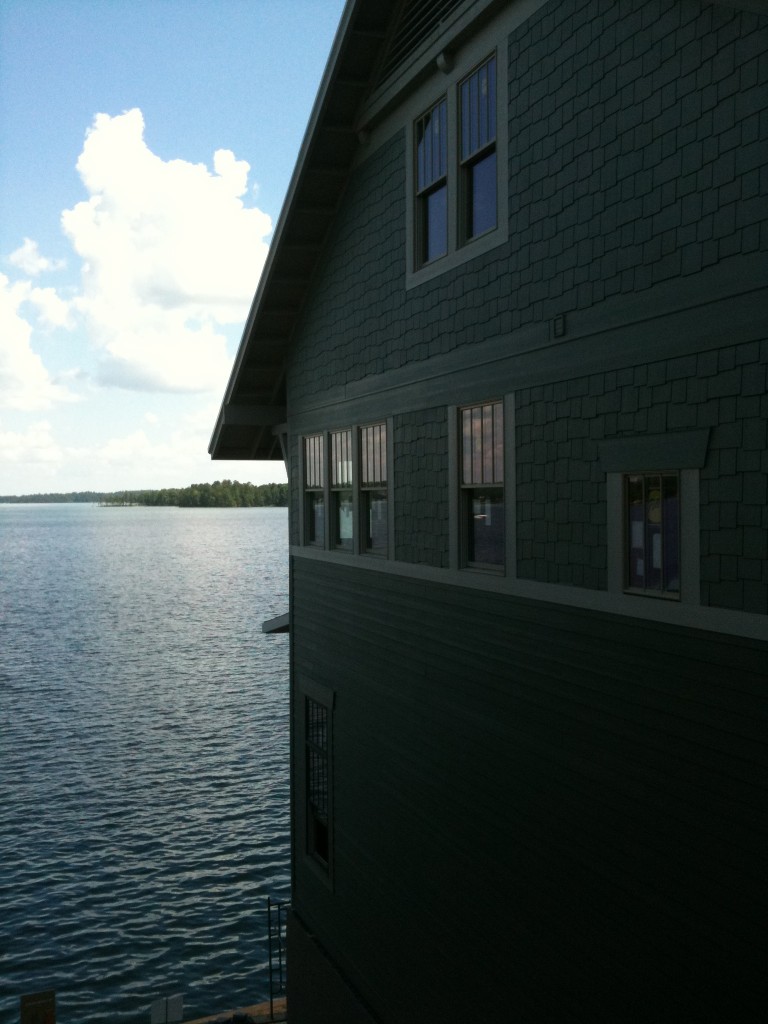 and lot 2: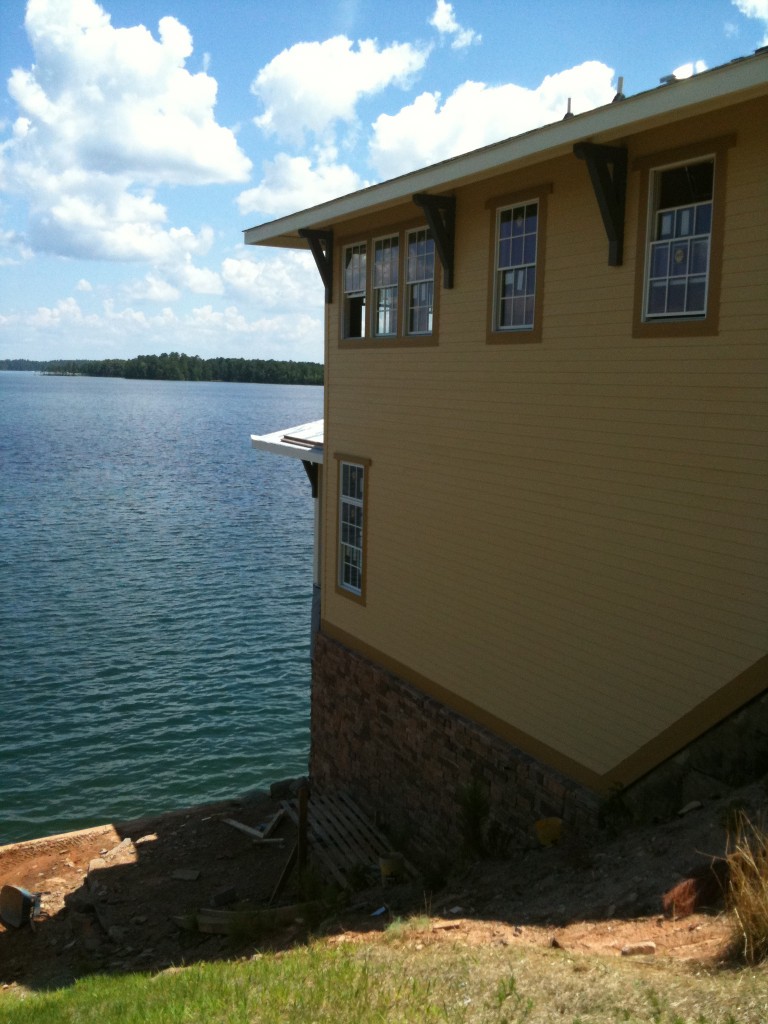 Stay tuned for a chance to win a free weekend lake house rental at Lake Martin, courtesy of Water's Edge!
The homes are almost ready, so if you are looking for a new home with huge views let me know!
More info:
I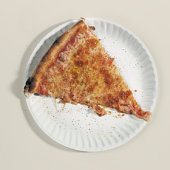 am about to list a new waterfront lot for sale on Lake Martin.  In the course of researching for every new piece of real estate, I run the numbers on similar sold property to see if I can spot any trends.  I must admit I was surprised to realize that:
Lake Martin Waterfront Lot Buyers Are Sticking in the 'Hoods
From January 1, 2009, to June 20, 2010, 23 waterfront lots have sold on Lake Martin. Of those, 14 are located inside the higher end neighborhoods, mostly those developed by Russell Lands.  Check it out:
6 – The Ridge 6/23 = 26% of total sold
4 – The Preserve at Stoney Ridge (not Russell Lands) 4/23 = 18% of total sold
2  Trillium 2/ 23 = 9% of total sold
2 – River Oaks – ditto
If you add those up, that's about 61% of lots sold are in these formalized neighborhoods. Before you are tempted to think "big deal" – consider this: as of this writing, there are 179 waterfront lots for sale on Lake Martin through the Lake Martin MLS.  At our current sales rates, that is about 11 years' worth of inventory.
The Ridge 31/179  = 17% of total for sale
The Preserve at Stoney Ridge (not Russell Lands) 11/179 = 6% of total for sale
Trillium 6/179 = 3% of total for sale
River Oaks 14/179 = 8% of total for sale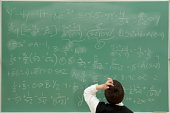 Did you see that?
These Lake Martin developments are selling at at least double, sometimes triple of their expected rates from the sales pool. Hey, no one should be bragging at these slow sales numbers overall.  But let's at least acknowledge who is getting it done.
If You Own a Waterfront Lot – 2 Things to Take Away From This Post:
1. 11 years' worth of inventory is still an extreme buyer's market – that means, at current sales rates, if nothing else came on the market, it would take 11 years to sell all that we have for sale on Lake Martin right now.
2. You must know your competition – if you are outside of a Russell Lands neighborhood – you must market to those who are more likely to buy your lot.  We have over 700 miles of real estate around Lake Martin and only a tiny fraction are inside The Ridge, Trillium, Willow Point, etc.  In other words, there are great lots inside their neighborhoods, but there are also tons of great lots outside them. You (or your agent) must be able to verbalize the selling points of your specific lot to find your perfect buyer.
If you need help, please contact us at this form or the email address at the top of the page. We would love to talk to you about your lot.
Waterfront home sales on Lake Martin, Alabama continue to look good.
Through the Lake Martin MLS,* 21 waterfront homes were sold in May 2010 compared to 22 in 2009, 14 in 2008, and 23 in 2007.
Here is an associated chart that shows monthly waterfront homes sales on Lake Martin since 2007:
If we take a look at the cumulative results, Lake Martin real estate fans will see that 2010 is still tracking way ahead of last year and 2008. I think 2008 was the bottom for the Lake Martin real estate market, so I certainly expect it to be beating 2008.
I am a firm believer that the leading trend statistic to watch in real estate, Lake Martin or otherwise, is comparing this month's sales versus the same month of the prior year. Therefore it gives me a little pause when I see that May 2010 lost, albeit by one waterfront home sale. Even with sales in the twenties, though, I just don't think that number is too statistically significant. In other words, one – schmone.  It was pretty much a tie.
Now, if we see that June '10 loses to June '09, we may have spotted a trend here. But from what I am seeing on the market now, and the level of sales activity that has spiked up, I don't think that will be the case.
How Are Prices Trending?
I think that prices are still under a lot of pressure.  There is still a lot of waterfront homes for sale on Lake Martin, and, despite the sales momentum, prices are kept low.  This is evidenced by the silence at the same old overpriced homes, while the homes that come back on the market with reduced prices get the first attention of buyers.
Here is a graph of all of the waterfront homes for sale right now on Lake Martin:
Influence of the Oil Spill
Another question I get a lot is what, if any, influence is there of people fleeing to Lake Martin property as a reaction to the oil spill in the gulf?
I think the answer is – it's still too early to quantify the impact on sales. True, I have had several new buyers to call me that were on the fence considering beach  vs. lake and they say this has swayed them, but they haven't bought yet.
I have noticed a marked increase of people calling me about short term rentals on Lake Martin.  I guess they canceled their beach condo rental and are looking for a substitute.  I don't handle rentals so I always refer them to others.  I must admit my random rental calls have doubled.  Will these people fall in love with Lake Martin, and then decide to buy?  Who knows.  I can't imagine that it hurts the lake.
Let me say this, I know a lot of really good agents all up and down the Gulf Coast and I hope this doesn't affect them too drastically.
Looking Forward
We are still relatively early in the sales season at Lake Martin.  The crucial months of June, July, and August will really tell us how serious 2010 waterfront sales are. It's simply too early to guess.  Praise God, I have been twice as busy as I was this time last year with buyers and sellers.  I am sure other agents must be experiencing the same things, and this leads to more real estate sales on Lake Martin.
Related Posts:

Lake Martin Real Estate Sales 2009 – Waterfront Lots
Lake Martin Real Estate Sales 2009 – Year In Review
Lake Martin Real Estate Sales 2008 – Year In Review
Lake Martin Real Estate Sales 2007 – Year In Review
All Lake Martin Market Reports

(*)Disclaimers: All of the above info was taken from the Lake Martin Area Association of Realtors Multiple Listing Service. Accuracy is not guaranteed but deemed reliable. The above does not include sales by FSBOs or developers that sell privately and not through the MLS. But, I do think that the above represents a very large majority of all sales on Lake Martin.
Real Island Marina is located on the southwest side of Lake Martin, near Nero's Point, the west side of Trillium, and the Real Island / Little Kowaliga area.
To contact Real Island Marina, call (334) 857-2741.
Its amenities include gas docks, a convenience store, dry boat storage and a boat ramp.  If you are looking for a waterfront home or lot for sale in the Little Kowaliga area, Real Island Marina would be a marina that you would use a lot.
We took a tour of the marina the other day and they were kind enough to let us share it with you: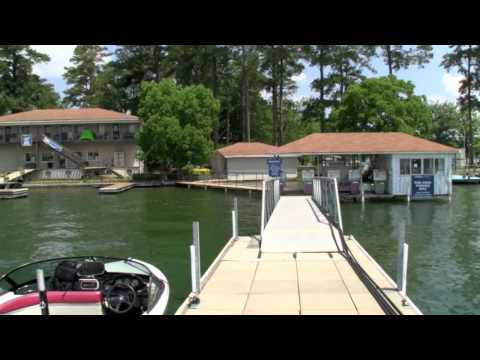 Related article :  Lake Martin Marina Spotlight: Real Island Marina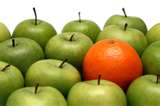 Occasionally I am asked, (mostly by potential sellers here at Lake Martin) "Why aren't you with ReMax, Century 21, ERA, Keller Williams, RealtySouth, (fill in the blank with a franchise)."
Really, it is another way of asking, "How can a little local operation like you sell my Lake Martin real estate as effectively as the big national guys?"
My answer – "National brands don't sell real estate.  People do."
This is no knock against my many, many friends here at Lake Martin and abroad that work at franchise brokerages.  But- if you ask any one of them, I guarantee they will agree – the engine to sales is the agent, not the logo on their business card.
Think about it… we all are members of the same MLS. We all have access to the same internet.  We all advertise in the same magazines, road signs, and restaurants.
The Myth of the Nationwide Network

The only thing the franchisers can lay claim to, and they all do it, is this mysterious "nationwide network of agents." They are talking about their fellow franchisees, all over the country.  They infer that, one and all, from the mountains, to the prairies, to the oceans white with foam, they are searching high and low for buyers of your specific Lake Martin home, ready to refer them in an instant to your agent.  Really? Ask the same agent when the last time they worked on selling a home in Albuquerque or Albany.
Think about if from the buyer's end. Let's say you live in Birmingham, Alabama, and are thinking about retiring to Folsom Lake, California.  You heard about it from a friend, or saw it on the news or something.
Now I want you to think very hard about this next question, because it is so critical. It is where sales are gained or lost….
What is your VERY first step?
Will you look in Birmingham's yellow pages book under "real estate" – then call the most recognizable franchise logo, then ask whatever lucky person that answers the phone to help you with Folsom Lake?  Of course not.
Will you be driving down the road, clueless of how to get information, but you see an ad of a big balloon, and decide that is your best source of Folsom Lake info?  Not likely.
Will you be watching TV, aimlessly flipping channels on the hopes that you will randomly stumble across a show about Folsom Lake, but you see a Century 21 ad touting their national website, and pin your hopes on that?  Silly, right?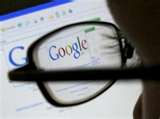 I can tell you what your first step will be.  You will go to the web and search something like "folsom lake california real estate."  That will be your VERY FIRST step.  The internet has changed real estate referrals forever.  Pretty much eliminated them.
You say, "Yeah, but I'm special.  The average person won't do that."
Incorrect.  According to the latest National Association of Realtors survey, 90% of home buyers research on the internet before ever talking to a Realtor.
Also, the same survey tells us that only 5% of closings happen through agent to agent referrals.
Only 5%.
There you go.  Franchisers don't dispute these numbers.  In fact, they publish many other parts of this survey in their ads.  But they don't talk about the lack of success of referrals as a sales plan because it doesn't play well with the "nationwide network of agents" part of their pitch to you.
More Mythbusting
I think we can break that 5% down even more.  I would be willing to bet, if everyone would lay their cards on the table, that about half of those 5% referred to an agent that they already knew.
You can't count that as a pure "network" referral.
Also, what about "network leakage?" What about when a franchise member from another town refers a buyer to someone like me, even though they have a fellow agent at the same franchise in my market? If the nationwide network is so great and so efficient, then why break ranks and refer to me?
Simple answer: they didn't personally know anyone but me and they didn't want to trust their friend and client to someone they didn't know, just because they're a member of the same franchise.
The Numbers Don't Add Up
Looking back over the years, about 10% of my sales (or DOUBLE the national average) are referrals.  Why? Because agents that I don't know can find me more easily on the web than other agents.  Agents that I do know can be assured that I will treat their friends fairly, they won't be embarrassed to refer to some yokel that they don't know (as opposed to me, a yokel that they do know

).
OK, then.  I hear your next question: why are some agents at franchises, and paying (in some cases) 7% of their commissions to get referral leads that only account for 2.5% of their sales? I can't tell you.  I have no clue.  I think the franchisers do a good job glossing over the myth and selling them on other "technologies" and training.  Again, look out on the web for 10 seconds and you can find plenty of awesome free training and also the best real estate conferences cost about $150.
Back To The Seller

But as a someone who might be selling their Lake Martin waterfront property, do you really care about all of this?  No.  The only thing you care about is lead generation – getting A person to buy your ONE property, here at Lake Martin.
There are other great agents here at Lake Martin that work at franchises.  I can think of reasons why you might choose them, instead of a private company like me.
Just don't choose them based on the myth of the referral, because you're betting on a long, long long shot.
Other Agents Please Read This Before You React
Most of the agents (at Lake Martin and abroad) that I admire, follow, and receive advice from are members of franchise brokerages, so don't say I am a hater.
Don't think for one second that I am downing the whole business model, because I am not. I can think of plenty of reasons why you might join a franchise: work with people you trust, great location, great mentors, just to name a few.  But all of these reasons are locally based, not nationwide.
I recently referred a seller to a Century 21 agent in Tallahassee, not because of his affiliation with the national brand, but because I read his blog obsessively.  I believe him to be a knowledgeable, high energy, high protein Realtor in the residential side of that market. (Here's the best commercial real estate broker in Tallahassee, also a member of a franchise.)
I am a firm believer that this little thing called the internet has changed the way we shop for real estate forever.  It has underscored the concept that all real estate is local.  That is why I cannot justify paying for leads and training that don't make economic sense.
It doesn't make sense for me, right now, in this market.  For other people, in different times, or in different markets, I can totally see why they would work for a franchise.
Who knows, maybe one day that will change for me, too.  But if I make that decision, it will be based on the question:
Will this help me help more people, more than it will cost me to do it?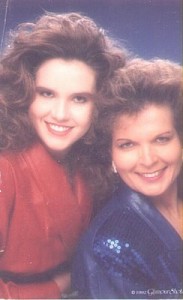 Even if you're not already, imagine you want to look for a home on Lake Martin.
How do you start the process?
Do you think,  "First, I must find the agent with the nicest pictures of him/herself, and I know that person will help me find my dream vacation home."  No?
Well, do you think, "I am looking for a real estate 'Team.' I'm not really focused on a home, but  a "team." Give me the biggest team, or the best looking team, or the team with the most impressive sounding self promotion.  That's what I want."
Of course not.  Most likely, you want to know how's the market, what is for sale, and what factors that are specific to Lake Martin that you should consider.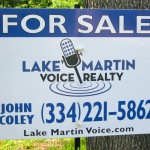 What about sellers of waterfront property on Lake Martin?
Do they think "I want the agent that will do the absolute minimum to promote my home, but the maximum to promote herself?" No?
Or what about, "I want to provide a team the perfect opportunity to put flyers all over my home and have ads all over the place that emphasizes the benefits of 'the team,' and not my home." Of course not.
Today's buyers and sellers of real estate on Lake Martin (and around the nation) are not interested in agents' egos.  They are interested in real estate and put up with agents just barely to the extent that they help them meet their goals.
How can you tell the difference?  All agents will tell you how specialized their marketing is for each home.  Really?
Study the agent's current listings to see if there is any difference.  How many pictures do they take?  Are they taken of the same subjects, over and over?  Do they highlight each home's selling points, whatever those may be?

What about video?  Is is truly video, or is it just a slide show, a repeat of their pictures, with no explanation, set to elevator music?
At Lake Martin Voice Realty, we practice what we preach.  Just one example of the many ways we customize is our creation of a video tour for each listed home, with descriptions voiced over to highlight selling features.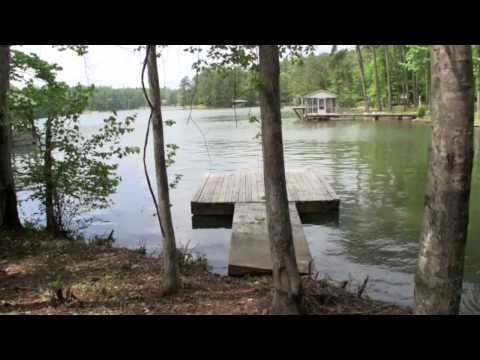 No, you won't have to stare at our Glamour Shot or hear how wonderful we are.  We don't even put our brand on the videos that go in the MLS, because we want other agents to send them to their clients without the fear of promoting us.
Again, we keep the focus on your property, and away from our egos.
This approach works, and it creates an experience that gets us on our clients' Christmas card lists, instead of the list of people they avoid when they spot them at the supermarket.
Lake Martin buyers and sellers – let's meet and talk about how we can serve you.