Archive for the 'Real Estate Tips' Category
For so many people, Lake Martin conjures up visions of rustic, quaint cabins on tree-filled lots.  Many lake-lovers spent summers at a relative's cabin.  Maybe they never took part in the spring removing of the ladybugs, or cared that the window unit above their bed leaked a little.  It was fun to bunk up with 4 other cousins in a room that wasn't really a bedroom.  7 year olds don't notice that the floor in the kitchen isn't exactly level. But what they do remember is all they fun they had as a family . . .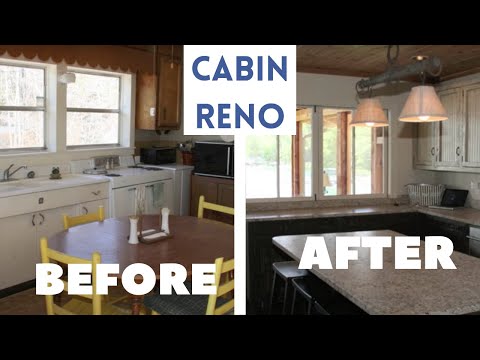 So fast forward thirty years.  Wanting to re-create those laid back, family friendly memories for their own kids, a search is begun for a rustic "cabin" to call their own.  If you've been around the lake for any length of time, you know lots of these cabins require buyers to have a little vision.
You've also heard that around Lake Martin, the LOT is everything: you can change your house, but you can't change your lot.  Many times that old, rustic cabin on the awesome lot only has one bathroom.  So you have a decision to make.  And you need a little vision.
Colin and Julie are great examples of such a vision.  A couple of years ago I had a home for sale in the Parker Creek area of Lake Martin. They loved the beautiful lot, loved the area and the cabin feel, but the house on that lot had only 2 bedrooms and one bath (and they have 4 kids).
Plus, one of those 2 bedrooms used to be a back stoop that was taken in and dubbed "The Honeymoon Suite" by the previous owners.
So they bought the location, and changed the house. And they didn't add a lot of square footage: the only additional space comes from enlarging the existing screened porch.  They shifted some things around, and ended up with a cozy cabin that completely suits their needs.  See what you think in the above video.  I made it by mixing together some of the pictures I took from when the home was for sale, and then some pics I took after their renovation.
And here they are talking about the process of buying their cabin: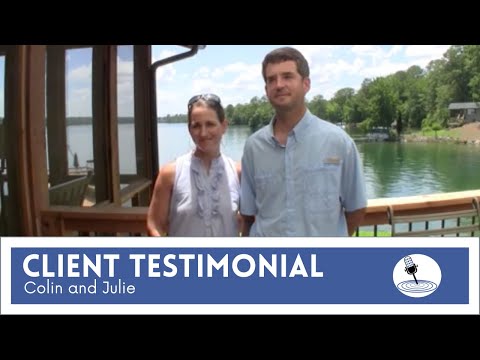 If you dream of owning that nostalgic Lake Martin cabin, let me help you with your search.  It costs a buyer nothing to have an real estate agent do the legwork.  Give me a call and let's see what we can find!  334 221 5862
Sea Ray and Russell Marine are once again bringing Aquapalooza to Lake Martin, Alabama, – on July 23, 2011.
Aquapalooza is a free, on the water concert that you can boat up, anchor, and go dance by the stage.  It is tons of fun, and, in my opinion, becoming the 4th big lake holiday behind Memorial Day, 4th of July, and Labor Day.
Lake Martin has experienced two really big Aquapaloozas – the nationally promoted signature event in 2009 featuring Alan Jackson, and this pretty doggone big event in 2010 with John Anderson.
In 2011, the headliner is Sawyer Brown.  Here's the full lineup:
Lake Martin Aquapalooza 2011 Lineup
Sawyer Brown
Rhett Atkins
Chase Rice
Derek Welsh and the Cold Hard Truth
Lake Martin Aquapalooza 2011 Schedule
11 AM – 7 PM on July 23, 2011.
Memo to all you fast timers – we're on Central Time.
Lake Martin Aquapalooza 2011 Setup Tips
The prior years of fun have given us all some valuable experience. I shot a quick video below to go over some tips for Aquapalooza on Lake Martin.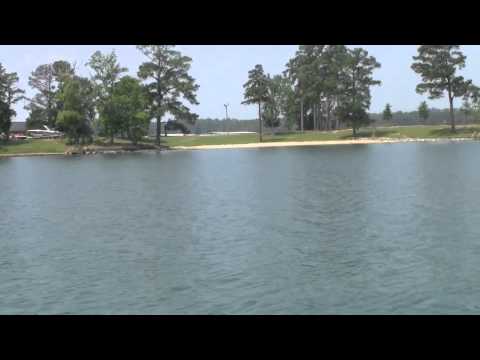 Here are some more Lake Martin Aquapalooza 2011 tips:
Have a sober driver and sober spotter – I say this in the video but it's worth repeating. The driver will need someone at the front of the boat that is looking out for other boats, swimmers, kayakers, etc.
Obey all Alabama laws – if you're coming from out of state, study up.
Idle speed only – west of Kowaliga Bridge is idle speed only until you get to Governor's Island. The surest way to get pulled over by the AL Marine Police is to be above idle in this zone. Make even the smallest wake and they will hammer down on you.  Quite frankly, you deserve it.
If you anchor up, use an anchor line – so many times I see folks throwing out their brand new mushroom anchor that is tied to ski rope.  Bad idea. It may be easy going down, but at the end of the day when you are hauling in 75 feet of it, and it's slick, that thin ski rope will burn your hands.
If you swim to the stage, use a PFD – it looks like a short swim, but trust me, you will get tired. Swim with a life vest on your person.
Bring twice as many boat bumpers than you think you will need – even if you only use 2 to attach to your pier, you will need a bunch more when your friends (old and new) sidle up to you and anchor with you.
Buy all your provisions locally – OK, so I'm a big believer in supporting the Lake Martin locals, yes.  But on the practical side, I can tell you that the local C Stores will have plenty of ice, snacks, and beverages.  It's the same price as your hometown's.  Unless you just like to load a cooler 2 days in advance, the smart move is to get it in theater.
Take plenty of pics and video – you won't believe how much fun it is to look at them later.  Local Lake Martin photographer Kenneth Boone usually has the best ones on his SmugMug account here.
Tweet it out – if you're on Lake Martin and hip to twitter, use hashtags of #lakemartin and #aquapalooza and @SeaRayBoat
Check in on FourSquare – there's a musical event set up on Foursquare – Aquapalooza on Lake Martin
Homes For Sale On Lake Martin Near Aquapalooza 2011
Do you have some time to kill, and maybe would like to cruise by some waterfront homes that are for sale near Lake Martin's Aquapalooza site at Kowaliga Marina?
Click on the Request List link below:
CLICK HERE TO REQUEST HOMES FOR SALE
You will be asked for your name and email, and then you will be emailed two lists we have compiled of waterfront homes for sale on Lake Martin right now. One list is east of Kowaliga Bridge, the other is west of it. This list is from the Lake Martin Area Realtors' MLS, so it's any brokerage's listings, not just mine.  Also, don't worry, we DO NOT SELL, GIVEAWAY, or otherwise distribute your info.
Have a fun and save Aquapalooza 2011 on Lake Martin!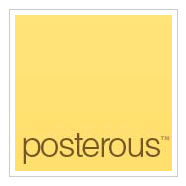 Are you selling your Lake Martin waterfront home "For Sale by Owner" (aka FSBO)?

Then let me tell you about a secret weapon.
Posterous.com is the best way right now to market your Lake Martin home, condo, or lot on the internet.  I agree with its legions of fans that use it because it is SO easy.  Once you set up your free account, it's like having your own blog.   It's simple to add new info and update pages about your property, and it's also easy to get that valuable information in front of potential buyers.
I use Posterous myself as a way to distribute pictures and quick videos.  I'm such a big believer in Posterous, I've actually taught a couple of classes to Lake Martin area small business owners on how to use it to help their marketing.   Lake Martin FSBOs  can also use Posterous to help them sell their homes.
Surveys by Realtor.com prove what common sense tells us – internet marketing is a huge part of the real estate industry.  90% of home buyers use the web before they ever call a Realtor.  So if you choose to sell your lakeside home yourself – you need to tap into this marketing engine.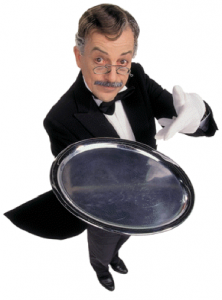 1.  FREE – it's free to get an account.  Once you have an account, it's like having your own blog.
2. Easy to add info – if you can send an email, you can add web pages to your Posterous blog.  Take a few pictures of each room. Attach them to an email, let the subject be "kitchen" or "lake view" or whatever.  Type description in the body of the email.  Send the email to [email protected]  Do this for every room or vista of your lakefront property.  Each email will create a new blog post, and thus go a long way to describing your property.
3.  It cuts down on a lot of curious types and can also serve to qualify your buyers. When those tire kickers, or even legitimate buyers, call you for a showing, refer them to your Posterous blog first, so they can check it out before they come physically.
4.  Email a video, too! Shoot a clip and email it to your Posterous blog.  Posterous will embed the video.  So easy.
Granted, a free blog like this will not gain the instant attention from the search engines and social media that an established site like Lake Martin Voice will.  Years of work and hundreds of posts have built up credibility for Lake Martin Voice.com and my related pages on Facebook, YouTube, and Twitter.  I don't blog for vanity, I do it to sell homes, lots, and condos.
Obviously, I would love to help anyone on Lake Martin. But hey, if you choose to sell your Lake Martin home yourself, Posterous is a great tool.  So great, in fact, that I rank it as a secret weapon.
If you think you might need some help selling your Lake Martin property, we would love to hep.  Contact us here or call at 334 221 5862.
I love to use full motion video tours to market Lake Martin homes.  I think it's a cool use of today's technology, but mostly I love video because buyers and sellers love it.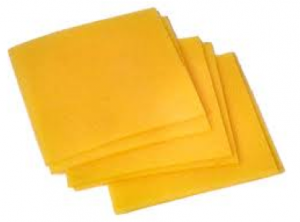 I know buyers love it, because they constantly tell me.  I have been blessed with many people calling me and choosing me to help them find a home around the lake.
Sellers like it, too.  When I show them how much a full motion video tour helps spotlight selling points, give context (how do you get to the lake from the kitchen?), and keep buyers' attention, it's a no-brainer. They want a video.
When a video is not a video..
Again, I realize all of this is pretty obvious.  People want video of homes on Lake Martin or any other real estate market for that matter.  Realtors everywhere are interested in doing more video, hence the (very flattering) invitation that ReTechSouth gave me to teach this class on real estate video at their conference in Atlanta.
With so many agents now trying to provide video, sometimes you encounter a slide show that is put in the "Video Tours" link on the Lake Martin MLS.  These photo slide shows are also known as "Virtual Tours."  Not the same thing.
Don't get me wrong, Virtual Tours aren't bad per se.  They are better than nothing.  But most of the time when you click on it and watch, you are seeing a photo slide show of the pictures you just viewed, only set to Yanni /John Teshian muzak.
Why would you want to watch a slide show of pictures that you just saw on the MLS, only set to muzak?  I don't know.  Like I said, it's better than nothing and I certainly don't fault other agents for using them.  Just don't call it a video.
That's why I take pains (often) to point out that I do FULL MOTION video tours. I shoot them, walking through and around the lake homes WITH A VIDEO CAMERA.
Can you tell the difference?
I have long desired take the same property and to put a full motion video against a cheesy virtual tour, just to show the difference.  But the problem is, I don't do virtual tours.  I would have to use someone else's Virtual Tour as a comparison to my video.  I've never done it because I don't want to appear to be negative about another agent.  Nor would another agent allow me to post their virtual tour on my blog.  So I've never had a side-by-side comparison. Again, my goal here is not to criticize but to explain why I go to so much trouble to (attempt to) do a nice video.
Now we can.
Unit 202C in Harbor Pointe is one of my current listings.  Therefore I have a full motion tour of it.  Coincidentally, I had the same unit listed back in 2006.  So – for illustrative purposes only – I have gone back in time and grabbed my pics from the initial listing.  Nobody should get their feelings hurt – these are my old pics taken with my old point and shoot.  No wide angles, no nothing.
I have created a typical Virtual Tour, and will let you be the judge.
Which one do you like the best?  If you were a buyer, which gives you more information? Context? Makes you want to take the next step?
If you were a seller on Lake Martin, which would you want to be used for your home, lot or condo?
Here's the typical slide show.  Now, PLEASE keep in mind – I DON'T DO THESE! It's for illustrative purposes only!  You may want to turn your speakers down a bit – Yanni doesn't allow any voice overs to mar his sultry Virtual Tours' insomnia fighting tunes.
What did you think?
Next, here's the full motion video tour that I did for this condo, and also one I did a few years ago about Harbor Pointe in general.  Turn your speakers back up -  you can hear a narration description.
How about it?  Can you please vote below?
You won't have to give any personal info. It's completely anonymous.
A Lake Martin Foreclosure Update
If a cliche gets repeated enough, it becomes empty and loses all meaning.  Every male whitetail that we see on the side of the road – especially during hunting season – is an 8 point buck.  I've never heard different – "Dude,  I was driving home last night and I saw this huge 8 point."  Never a 6.  Or "I'm not sure."
Almost every police briefing I've ever seen opens with "At this time" and repeats it several times. "At this time we are searching," or "At this time we are asking,"  or "At this time we have in custody."  Of course it is at this time.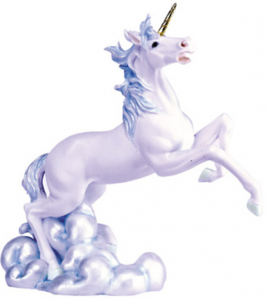 "(So and so is) here for the right reasons" – you hear this a lot during recruiting season. Coaches are always so happy because every single player that committed did so "for the right reasons."  All their coaching staff is there "for the right reasons." Consider the opposite – how helpful would it be to announce that you plan to NOT recruit kids who want to be there for the WRONG reasons. You also hear it a lot on these silly reality shows like the Bachelor.  I am sure that you, dear intellectual reader, do not stoop to watch such drivel, so I will let you know that I have heard that every single bachelor since Season One is in earnest search for ladies who are "here for the right reasons."
That's a long intro to get to Lake Martin foreclosures.
I bring in these cliches at this time for the right reasons.
Twice this week I have heard a Lake Martin foreclosure cliche.  Buyers often ask:
Aren't Lake Martin foreclosures selling for fifty cents on the dollar?"
(I could riff on the minutiae of this forever.  It's never expressed as fifty percent of anything. Or half of anything.  It's always fifty cents on the dollar.  And never 53 cents.  Never 47 cents.)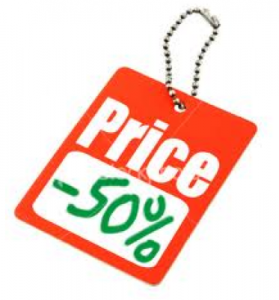 So can you buy a Lake Martin waterfront home for half price?  My answer is: "Yes and no." It depends on what you are calculating. Fifty percent of current listing price? Fifty percent of the original listing price? Or fifty percent of what the builder hoped it would sell for in 2007?"
I hear,  "Well,  I know for a fact my cousin bought a home in Tallahassee last year,  and he told me it sold for fifty cents on the dollar."
Pause the conversation – let me say here that I cannot blame a buyer one bit for wanting an extremely good deal. If my cousin told me this, or if I saw it on the Today show, I would get my hopes up too.
My job as a responsible Lake Martin real estate agent is to help buyers gather accurate information.  I don't ask these questions to cross examine or doubt them, but to examine the information from which they are making assumptions.  Once I start asking questions, if they are working with a real world example of their cousin (instead of just the Today show), the more questions I ask, the more realistic it gets. "Well, he bought his foreclosure in Mediumburg for 150,000 and I know that's different than Lake Martin.  Well, yes, the listing price from the bank was only $200,000.  But three years before that, the builder was asking $300,000."
OK – I see.  In a certain manner, I can see the fifty cents on the dollar with that example.  Furthermore, I can point to many examples like that with Lake Martin foreclosures on waterfront homes.  But, if a waterfront home has already been foreclosed upon, it is pretty rare to sell for fifty percent of the current listing price.
I suppose I could, if I wanted, advertise similar deals going on in the Lake Martin real estate: Lake homes for 50% off! I would have to put in real tiny print "As compared to the wishful thinking listing price of 2007."
(I can think of several bank stocks that I used to own that I wish still would sell for what they did in 2007.)
That's why, whether I am helping buyers or sellers, I try to help them concentrate on today's prices.  Today's situation.  Forget yesterday.  It doesn't matter if you are trying to buy a foreclosure, or competing to sell against one.  It's all the same.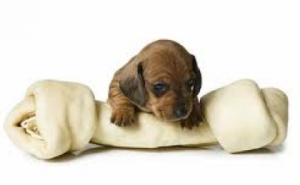 Buyers want a good deal.  Same as always.  Sellers want the best deal for their home.  Same as always.
The Lake Martin real estate market is still seeing some new foreclosures on waterfront homes, condos, and lots.  There hasn't been a flood, or a second wave, or anything like that.  Taken as a percent of market, we still don't have as many foreclosures as compared to the rest of the nation.
The foreclosures, short sales, and conventional sellers that we do have on Lake Martin are enough to effect the market, though.  Supply and demand.
Would You Like Our List Of Lake Martin Foreclosures?
Click here and fill out the form.
Do you own a waterfront home, lot, or condo on Lake Martin, and are wondering what it might be worth? Contact us here or at 334 221 5862 and we can work you up a free, no hassle, no obligation Comparable Market Analysis.
You've signed a contract to buy the Lake Martin waterfront home of your dreams (woo hoo!), and now you're interested in having a home inspection. Home inspections are usually pretty straightforward deals, but in a rural, waterfront market like Lake Martin,  sometimes there's a little more to consider.
Watch the video below, and I'll give you 6 tips for a successful Lake Martin home inspection . Hopefully, this will help you really get to know the Lake Martin property you are about to buy.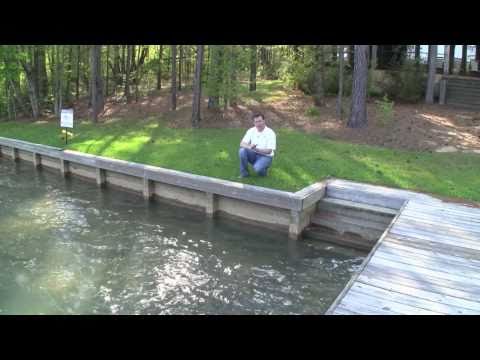 In short (for the ADD), here are my home inspection tips:
1) FSBOs – have an inspection before you put your home on the market.
2) Call a sea wall contractor to inspect sea walls – home inspectors may not be certified in this area.
3) Contact Alabama Power Shoreline Management to inquire about changing the structure of an existing dock.  They permit all dock construction at Lake Martin.
4) Call an irrigation contractor to inspect wells and pumps that pull water from Lake Martin for irrigation.  Home inspectors do not typically inspect these.
5) Call a dock building company to inspect your docks and floating docks.
6) Call a septic tank installer to inspect your septic tank.  Most homes on Lake Martin rely on individual septic systems.
What about you, Dear Reader?
Do you have any tips from your home inspection? Let me hear about them.  Leave a reply and comment below. Lake Martin is such a huge place, surely there are more than 6 tips!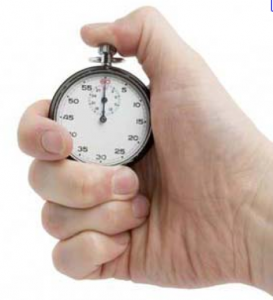 I was talking to a buyer from out of state the other day.  We were planning his trip to Lake Martin to look at some homes for sale.  We have spent a lot of time talking on the phone, and he has spent time on the computer, going through homes and looking at pictures and video online.  We have narrowed down his choices from 30 to six waterfront homes.
Then he asked, "How long will it take us to go through and see these?"
I budget about 45 minutes per home.
Why?  Two reasons:
1. Lake Martin is big
This may be obvious.  Lake Martin has about 770 miles of shoreline.  It stretches over 3 of our central Alabama counties.  Sometimes it takes 45 or 50 minutes just to drive from one end of it to the other.  Naturally, you have to factor in some drive times.  In fact, if some buyers want to see as many as 10 or so homes, and if they are spread around Lake Martin, I will suggest that they break that up into two different days.  This is why smart buyers make thorough use of my listing videos, pictures, and even private video tours to cut their research time down drastically.
2. Lake Martin is rural
That may be why you are coming here.  But most Lake Martin "neighborhoods" are only loosely defined.  There are no long rows of tract housing that you can walk door to door to door.  Many are barely connected by county roads, so the going can be slow. But, like I said, aren't you coming here for a slower pace?
As you can see,  travel time is a big reason it takes 45 minutes per home.  Another is that you really have double the factors when you look at a waterfront home than you do on a "town" home: the inside, and the water.
The Inside
It takes a while, especially when every home is different.  Lake Martin doesn't have any areas where the same builder has gone in and built 50 homes, each with slight variations.  These homes were built, one by one, by different builders, for different owners with different tastes.  Vive la différence.
How do you get from the kitchen to the lake? If you're talking in the back of the home, can you hear it up front?  Questions like these can only be answered on site.
The Water
Another obvious point, but the water is hugely important.  You have to judge each home or lot based on fuzzy criteria like view, privacy, depth, and potential.  Due to changes in topography and landscaping, this can vary widely home to home. even if they are neighbors.
Advanced Showing Calculus
I tweak my formula slightly based on the weather, time of year, and who all is coming with us. Are you bringing kids who will want to swim at every stop? Or Gammer and Gaffer that will want to stop at every c-store for a break? Have you ever been to the lake or are you a veteran? Here's a sure sign the showings will be slowest, but most fun: are you bringing three or four friends along, with refreshments?
My algorithms are private, and patent pending. The only way you can see if I schedule you up or down from 45 minutes is to contact me and make an appointment!
As a Realtor on Lake Martin, I get asked about foreclosures a lot.  Lake Martin's waterfront real estate market seems to be a little different from other second home markets, and that is currently creating a unique spot in the market cycle for buyers and sellers.  Watch this video, and I'll try to explain: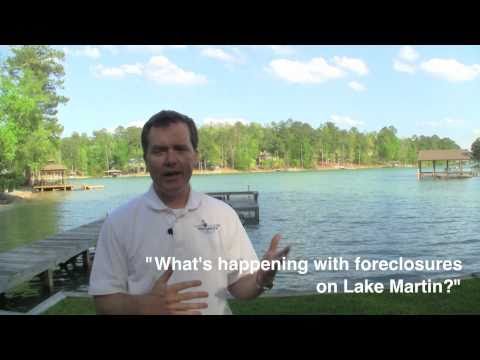 Basically, I think the Lake Martin waterfront real estate market bottomed in 2008.  Numbers of waterfront homes sold were up about 40% in 2009, and steady with that in 2010.  2011 seems to be trending above 2010 for numbers of homes sold.  Prices stopped dropping in 2010.  You can say what you want about the economy, the President, the Congress, or the price of tea in China.  If this isn't a clear sign of recovery for the Lake Martin market, I don't know what is.  If the dreaded double-dip happens, you will hear about it here first, but it's got to start dipping to be a double-dip.
I also get asked a lot about specific homes that are on other websites and are listed as foreclosures.  People ask me, "Hey John, why isn't 123 Main Street on your list?  I see it on McHuge McForeclosuresite.com."  The answer is, 99% of the time, by the time they get to McHuge, they have already been foreclosed, listed with an agent, and sold. McHuge is way, way slow.
Why?
Lake Martin is made up of 3 rural counties in east central Alabama.  There is virtually zero online newspaper coverage of legal notices or foreclosures. The huge aggregator websites pick up information that is old, inaccurate, and many times, not waterfront.
So, I make my own list of foreclosures, and am glad to share it.  If you'd like to request a current list of waterfront foreclosure properties, just fill out the form (I do not spam, nor do I give, sell, buy, or receive email accounts from anyone or any other company.  Read more about why you need to fill out a form).
Here's a tip:  If you've requested it before, THERE'S NO NEED TO RE-REQUEST to get the latest list. Just bookmark or "favorite" the page on your internet browser, and you'll get the most recently updated lists.
Send your request, check out the current list, and call me if you see anything interesting! (334 221 5862)
Almost every day I talk to Lake Martin buyers who feel that the waterfront real estate here is still overpriced.  On certain properties, I agree with them.  I guess that's the case in any sort of market – buyer's or seller's.  It's true – there are some good deals out there – but you definitely will not get a good deal if you don't make an offer.
I was very honored that Marty selected me to help him look for a Lake Martin home.  He ended up buying the third house on which he made an offer.  The first house was a foreclosure, and the bank apparently didn't want to sell it for what he wanted to pay.  The next house was from a regular seller, but they didn't come to terms.  Maybe the third time is the charm, because this one worked out for him.  In this testimonial, Marty gives us all some good advice on being persistent, being patient, and making offers.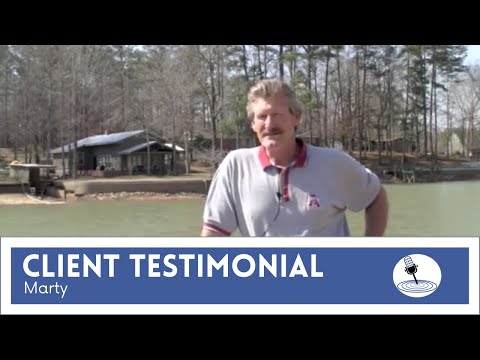 If you would like me to help you find your dream lake home, please contact me, or call me at 334 221 5862. There is still plenty of time to find a Lake Martin waterfront home (or lot or condo) and enjoy it this spring.
Laura's husband signed a contract on a Lake Martin waterfront home, even though she'd never set foot on the property.  Sounds like a pretty trusting wife!  Well, that's true, but  Laura also had a powerful tool that many Lake Martin buyers do not have access to: Lake Martin Voice Realty's private video tour service.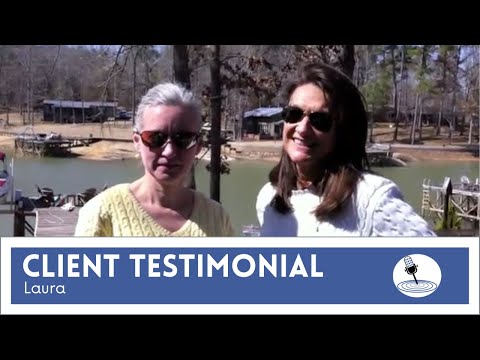 We make a lot of videos.  If you roll through our video channels on this website, you'll see testimonials, custom Lake Martin Voice listing videos, and community information segments.  But what you won't see are the many private tours we make for our clients eyes only.
Sounds a little weird, but it's actually pretty simple.

As members of the Lake Martin MLS, we can show anything in the lake area.  We can't market other Realtors' listings, but we can make private video tours for our out-of-town buyers, and give them an exclusive link to view these homes online. Lake Martin has over 700 miles of shoreline, and it's physically hard to see as many homes in a day as you can in the city.
Sometimes photos alone (virtual tours are photos, by the way) make it hard to "get the feeling" of a home or understand how the floor plan works.  Sometimes photos  just aren't enough.  Many of our clients have used these private, walk-through, video tours to narrow their search, and make their house hunt as efficient as possible.
As our client, Brent, says in the video below, "I didn't want to drive up here and look at 200 houses."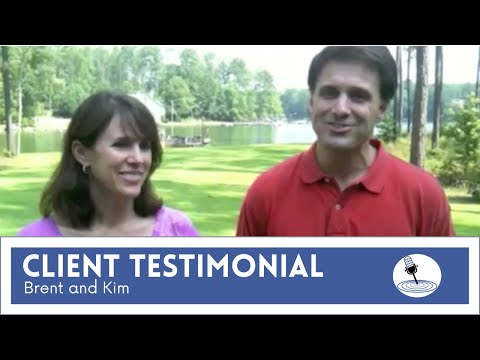 These private tours are also helpful when a property hits the MLS that we consider an exceptional "Best Buy" that probably won't last long. For example, if we know you're looking for a great deal in, say, the Parker Creek area, and one comes along, we can drop by the house, create a video tour, and have it in your inbox very quickly.   You watch the video, and decide if it's worth viewing in person.
There's only one catch:  you have to be a Lake Martin Voice Realty client.  Contact us and put us to work.
Membership has its privileges, even if they are kind of geeky.