Archive for the 'Real Estate Tips' Category
I need some help!
What do you call the middle face in this picture? Sort of smiley? I know the one on the left is a big smiley face, and I guess we can call the one to the right a frowny face. I just have no clue what to call the middle one and it is affecting me. Why?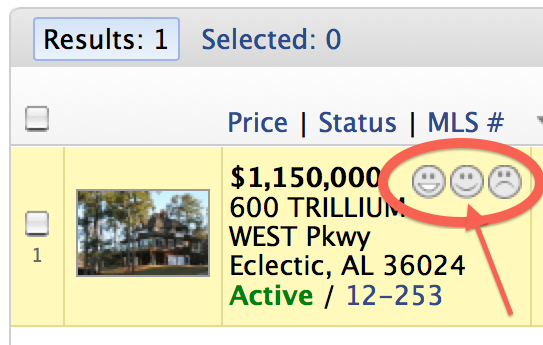 These faces are a feedback tool within the Lake Martin MLS.  People who are searching for waterfront homes, lots, or condos for sale on Lake Martin can use this feedback system by creating themselves a Portal. You create a Portal on the MLS by clicking "Save" on a search, after you check a particular listing, or if you click on one of these faces to give feedback. Then you are asked to register some info and create a Portal. The big smiley face puts your selection in a Listing Cart called "Favorites." The middle one is "Possibilities" and the frowny is "Rejects."
Why would you want to do that? I can think of a few reasons:
1.  My buyers love this feature. There is safety in numbers. You know, the old "many have enjoyed this, you will, too!" line.
2.  Registering allows you to save your favorites without searching again and again each time you log on to search the Lake Martin MLS.  It saves you huge amounts of time, plus your spouse can log on also and see the same info.
3.  Don't worry, your info comes only to me!  This may or may not be a comfort, but this live feed to the homes and lots for sale is provided by me, so only I see your email address or any other contact info you provide.  I don't spam and no one else will have it.
4.  It saves a lot of time when/if you are ready to buy, even if it's 6 months later.  I can find the current examples of your past favorites and get a good idea of what you like and what you don't like.
Like I've said many times before, the Lake Martin MLS is the #1 source for the most accurate, up-to-date information on homes for sale on the lake.  If you're not sure how to use it effectively, I'll give you the 5 minute lesson: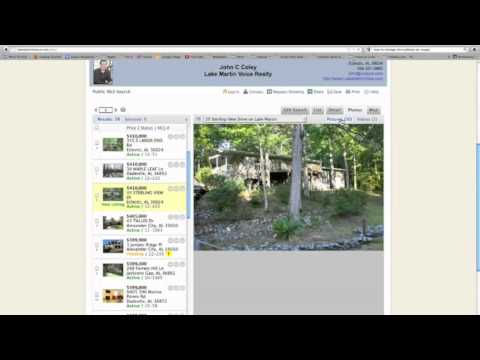 If I can help you, please call me at (334) 221-5862, email me at info @ lakemartinvoice .com, or CLICK HERE to contact me.  I can help you with any property in the Lake Martin MLS, regardless of which realtor has it listed.
I'm watching you.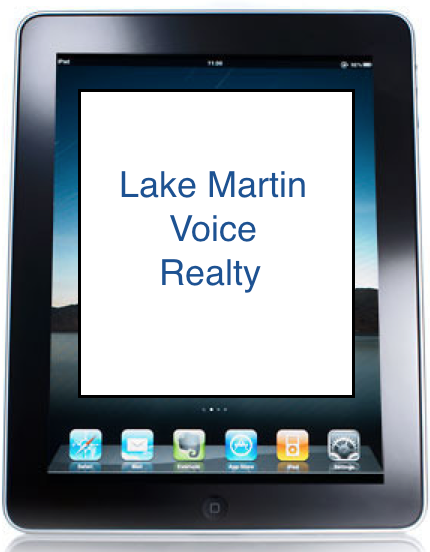 Well, not really. As the owner of Lake Martin Voice website, I am able to see in general how many people read the pages, where they click, how long they stay on the site, etc.
One really cool thing I noticed the other day was that I am getting quite a bit of traffic from people using mobile devices. In fact, about 20% of my traffic is from some type of mobile device. By a huge margin, the most popular device people use on my site is the iPad.
I suppose it's from people sitting at home and surfing the web on their iPads. I can't imagine that too many people with cell plans on their iPads are riding around Lake Martin looking.
These big numbers made me wonder what the iPad experience is for my readers, so I got mine out and played around with it.
I found that my site handles is quite well. The pictures and videos work and look great. The only thing I had to change was how the Lake Martin MLS displays on an iPad. If you click to "Home Search" or "Property Search" link to look for homes or lots, you will be given a choice. The MLS feed will ask you if you want the Full Site or the Mobile Site.  It's my recommendation that you use the Mobile Site.  It is a little easier to navigate, and it frames the home pictures and videos really nicely.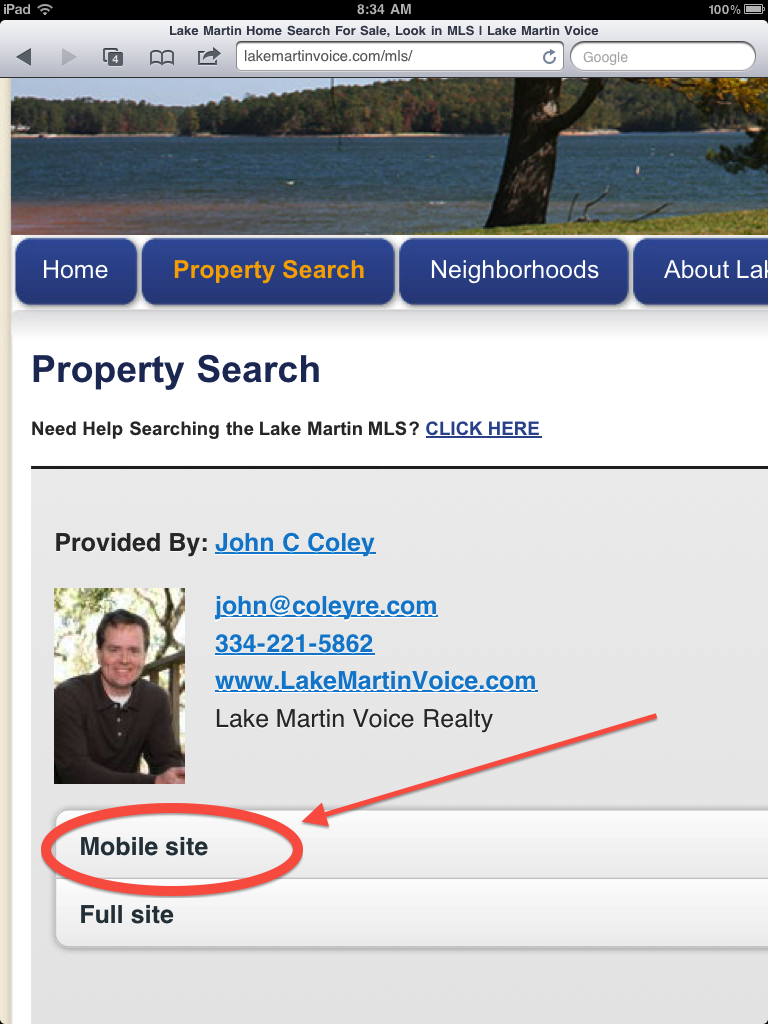 So whether you're sitting in your living room on a iPad, at work or home on a desktop, or reading this on your phone, we thank you for dropping by. It's our aim to be not only the most helpful website and brokerage in the Lake Martin area, but also to be at the leading edge of real estate technology in the entire nation. If you have any suggestions on how we can get better, please let us know by using this form to contact us or email us at info @ LakeMartinVoice . Com.
Thanks!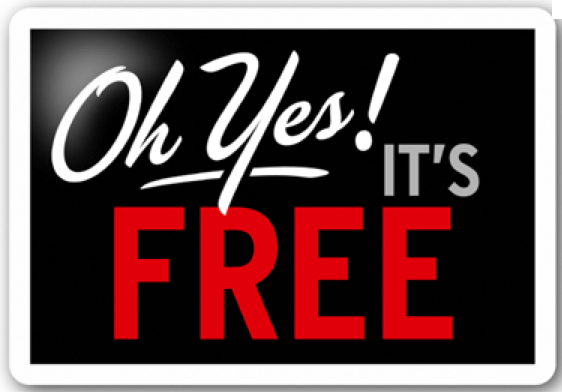 When I started blogging about Lake Martin real estate in 2007, I made the decision to give as much information as I could online. As a real estate agent, obviously, I am limited somewhat to what I can say by state and federal laws, ethics rules, and client relationships.
I also limit myself by common sense. When I state facts, I name my source. When I'm giving you my personal opinion, I try to disclose that very clearly. Other than that, I let it rip. I figure that's the whole purpose of a real estate blog like this. I am supposed to try and give you information about Lake Martin that no one else does.
When I first started this, I had many fellow agents tell me I was crazy. Their thoughts were, why should I put so much information, and more critically, my analysis, online? Isn't that too public? Shouldn't I keep all of that to myself, and force people to call me if they wanted the scoop? They would ask, aren't you afraid the reader will call someone else after you've done all that work?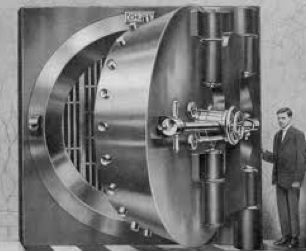 My reasoning is that I agree with those that think the "Information Age" is over. Thanks to the web, Google, online databases like the county tax offices, information is free and flowing. You don't really need me to get the basic facts about a Lake Martin home or lot that is for sale. If you spend time online, you can get that. Gone are the days of having to physically walk into an agent's office to pierce that silo of information. I think that any real estate agent's value now lies in helping you make sense of the flood of info. I should be able help cut through the noise to find the deals or help you sell. That's why when it comes to information and advice about Lake Martin real estate, I put it out there and hope you call me.
I'm sure that there are readers out there who never call me. In fact I know by looking at the sheer volume of my web traffic, there is no way that every single person uses me as their agent. Occasionally they even use another.
I know! Shocking!

The other day a fellow called me about a lot that was for sale in the same neighborhood where he had recently bought a home. He casually mentioned that he watched one of my private home tours and that's why he ended up buying the house.
Wait a minute – I said. I only send private home tours to people who have requested info of me. That's what happened in this case. He requested info on a Foreclosure, and I later filmed and sent a private video tour to everyone on my foreclosure list. He saw the video, liked the house, but decided to use another agent to buy it. Ouch.
Further and even more ironically, after our conversation about the lot, he put in an offer on it – you guessed it – through yet a different agent. The deal didn't go through, and afterward he admitted he wished he had used me.
That makes two of us.
But that's life these days. I realize I will miss out on some. Tough but true.
I have set up this site to allow you to be anonymous as long as possible, as long as you want to be. I just try to be as helpful as possible to that when it comes time to pick an agent, you pick me. If you do make that decision, please use this form to contact me, or email me at info @ LakeMartinVoice . Com , or call 334-221-5862.
Thanks!
There are a lot of fun things to do at Lake Martin. Each summer seems to bring a new spot to visit or a new sport to enjoy on the water. But there is no doubt about it – one of the most popular things to do is ride in the boat and look at waterfront homes.
Maybe you don't want to actually go in them, maybe you're just curious. Or maybe you really are considering buying, but just not this weekend. I can help. Just let me know where you will be staying on the lake, or what part of the lake you plan to visit, and I can make you a Home Tour map!
That way, as you drive around and see for sale signs on docks or on the street, you can check the list to get the sales info. Contact me my filling out this form or calling me at 334-221-5862 and I will be glad to help you make a map.
Not ready to talk to a cheesy ole realtor like me? I don't blame you. Check out this How To video where I coach you on making your own map. If you do decide to do it, and see something you like, please let me know. I can help you with any property that is for sale, no matter who has it listed. The seller pays my commission so it doesn't cost you a dime more to let me help you.
Have fun, and I hope to see you on the lake!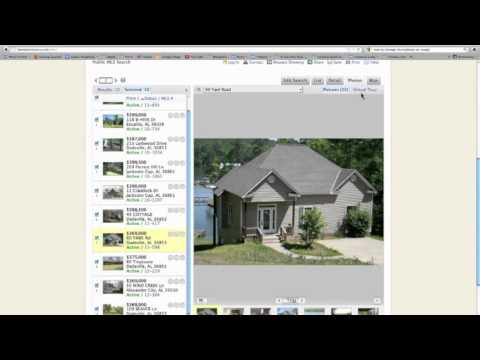 My blog, Lake Martin Voice,  exists because you want to buy or sell Lake Martin real estate.  The homes in the Lake Martin MLS are the stars of the show.  So my goal is to get you to these homes.  I made the following tutorial to help you navigate our MLS.  Give me 5 minutes, and I'll show you how I do it.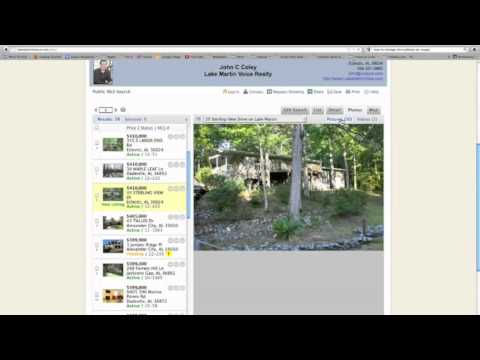 The Lake Martin Area MLS is without a doubt the #1 source for the most accurate, up to date information on homes for sale on the lake.  It is a treasure trove of real estate data, and in my opinion, it's one of only 2 online resources you need (the second being my website, for obvious reasons).  Big aggregator sites like Trulia, Zillow, and Realtor.com are notoriously inaccurate, out of date, and at times, plain wrong, especially in a rural area like Lake Martin.  (For more about the problems with 3rd party syndicator websites, CLICK HERE.)
Our local Realtors, on the other hand, feed our MLS, and unlike the syndicators, our local MLS allows unlimited pictures and video for every listing.
My goal is to give you as much information as possible.  The syndicators' goal is to extract as much advertising dollars as possible.  That's not evil, per se, but you just need to know that.
When you you need more information about a property, or want to talk about Lake Martin real estate, give me a call at (334) 221-5862.  My job is to help you.  I'm honored to do it.
I was honored to be interviewed April 9th for an Alex City Outlook article on waterfront foreclosures around Lake Martin.
Jessica Hargett called me to ask me how foreclosures are going around the lake.  When I started spitting out stats from 2011, she had to interject and let me know that she was curious about 2012.  OK, if 7% of sales last year were foreclosures, what about this year?, she asked.
Me:  "Uhhh.. hang on.  I don't know."
It turned out that when she called, I had not run any reports for 2012 sales yet. In fact, her questions were the impetus for the research that generated this blog post about 2012 waterfront sales on Lake Martin, so I thank her for that.
Much of what I talk about in the Alex City Outlook article I cover in my Market Report, while it does bear repeating that I was surprised that so many sales in the first quarter of 2012 were foreclosures, I just don't think it will last. I will be the first to admit I am wrong, but I just don't see enough supply to hold at such a high percentage. My wild guess is that foreclosures will once again ring in at 7% of the waterfront sales market on Lake Martin, just like 2009, 2010, and 2011.
If you would like to see the current list of foreclosed waterfront homes and lots for sale on Lake Martin, please CLICK HERE and fill out the form and I can email it to you.
If you have already received the link in the past, no need to request it again.  That list is auto-populated from the Lake Martin MLS, just save it in your web browser's favorites and check it whenever. It's always current.
I think the Alex City Outlook is a great resource for Lake Martin news, and encourage you to follow them on Twitter, Facebook, the web, or however you choose to absorb news.
Kenneth and Melinda are looking around for a waterfront home on Lake Martin, and I am honored that they selected me to help them. A couple of weeks ago they were at the lake and we were looking around when Kenneth went into an unsolicited testimonial about the my Lake Martin home search – aka MLS search.
I can't take all of the credit, FBS Data Systems runs our system, called FlexMLS. In my opinion there is no finer software solution or way to search for homes and lots. FlexMLS is an outstanding product that is very responsive, customizable, and relevant to the way that consumers would like to search.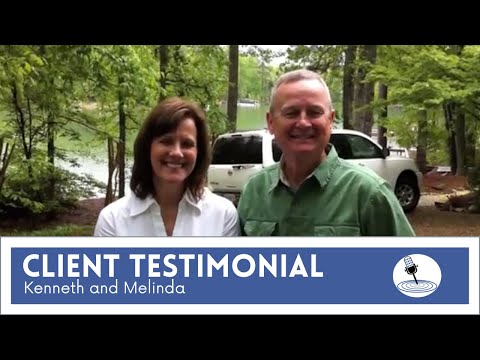 Please take a minute to watch this video, where Kenneth explains how he started his Lake Martin home search with a couple of hundred potentially confusing possibilities, then whittled it to a managable twelve, then zeroed in on the five or six he wanted to see.
He searched on his desktop mostly, but then was able to save and transfer his favorites to his smart phone.  We even zoom in and Kenneth shows you how to do it on his phone. The great thing is that my website, Lake Martin Voice, and Lake Martin's FlexMLS system automatically recognizes if you're using a mobile phone and tailors the experience for you. Kenneth was able to find two more homes that he wanted to see while we were at the lake.
Would you like to start your own search for a waterfront home or lot at Lake Martin? Click here or above on the Property Search button and get started. Once there, click on a smiley face and it will allow you to save your favorites.  Don't worry, the registration only comes to me, no spam.
Thanks again and way to go, Flex!!!!
Usually I don't write much about national real estate issues.  I just don't feel like I am an expert, plus, there are always places to get that kind of news. Fox News, WSJ, MSNBC, I am not.  There is enough going on here in the Lake Martin real estate market to keep me busy.
So please allow this exception to that rule. Last month I read an interesting article in the Wall Street Journal by Geoffrey Fowler and Angus Loten entitled "Old Watchdog Needs New Web Tricks."  It's about the Better Business Bureau's shrinking membership and relatively ineffective feedback techniques (to wit, Yelp.com gets seven time their web traffic.) I separated the article from the normal recycling and vowed to write a blog post about it.  A month later, here we are.
While I was reading it, I couldn't help but mentally substitute the NAR (National Association of Realtors) every time I read BBB.  From my perspective, the NAR is all but useless.  Their educational efforts are second rate, there are much better conferences and webinars out there for next to free.  Despite their feel good advertising, real estate agents continue to be perceived as less than hard working and trustworthy.  Lobbying lawmakers is their only success story, but I strongly disagreed with their nanny state lobbying efforts during the 2008 "bank collapse."  I continue to respectfully disagree with their constant cries for government subsidies and tax incentives for home ownership.  How can we oppose subsidies to one industry and call for them in ours, and still take ourselves seriously? Alas.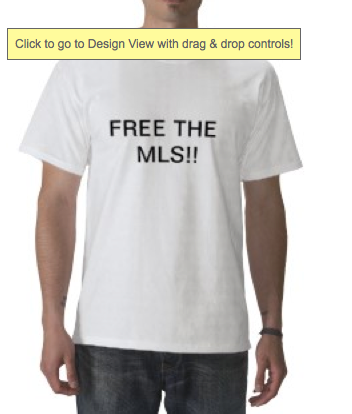 I was reminded of this long overdue post when I was in Atlanta at a tech conference last week called RETSO.  RETSO is a great example of why NAR and the state associations need to be out of the professional education business.  Conferences like RETSO give me enough material and inspiration to last more than a year. They are cheaper, not subsidized by any dues, and way more relevant.  (Sidebar – I didn't get Continuing Education credit because the Alabama Association of Realtors doesn't recognize it.)
Anyway, at that conference, a fellow named Rob Hahn was speaking about the future of the NAR and state associations. He made the point that these days a significant portion of Realtors are dissatisfied with these associations and are only members because we have to be to get access to the MLS.  He called for the MLS and the Associations to be separated, to allow people a choice of being a member of one, another, or both.
I clapped loudly.  One or two other people in the crowd of 300 timidly joined my applause.
Mr. Hahn then went on to make the point that a smaller NAR would be better, because all the members would want to be there, instead of being forced to be there to have access to the MLS.  He made the example of the NRA, a passionate group that is all about lobbying.  Maybe he's right. I do know that separating out the MLS is a great idea.  I say, so what if NAR loses members?  Should that be our goal, to have a large membership base?
Or is the goal to be great servants to people who need help with real estate?  That's my goal.
Let's say NAR has 2 million members, and then increases in one year to 4 million. How does that help me help a buyer more effectively? Am I automatically a 100% better listing agent because of it?  Please.
Here, here, Mr. Hahn.  Free the MLS, I say. Maybe I should make T shirts.  No offense to the NAR or its many members.  Who knows, if they shaped up, maybe I would join in on their new journey.  Until then, they would be welcome to continue going to conferences to hear Regis and Lou Holtz and Lionel Richie teach them about real estate.
Lake Martin, Alabama, waterfront home sales continue the hot streak of 2011 by posting 43 homes sold in the first quarter of 2012.
I studied the Lake Martin MLS* to see how the home sales have been in the first three months of the year. Personally, this is the best January, February, and March that I have ever had, praise the Lord. But I wondered if my experience was atypical. Generally, Lake Martin home sales are coolest in the cool months, so what was the rest of the market doing?
A quick look at the numbers in the Lake Martin MLS, which includes all agents, all Lake Martin real estate brokerages, shows that in January of 2012, 12 waterfront homes were sold, in February of 2012 it was 11, and 20 homes were sold in March of 2012 for a total of 43. This number was the best since 2007's 43 and almost equaled 2006's 46.
Lake Martin Real Estate Trends for 2012
What does this mean? Is this brisk pace a good omen for Lake Martin sales in 2012? It's too early to tell, I think. If you look at 2007, which had an equally good start, the drought and the real estate bubble bursting combined to crash the market that year. However, in 2006, a great first quarter signaled a great, but declining, sales market. We just won't know until we have more data.
But the good news is that one thing is sure – this strong quarter shows us that the sales momentum from 2011 has continued.
Lake Martin Waterfront Foreclosures Update For 2012
The other day Jessica from the Alex City Outlook called me to interview me about foreclosures in the Lake Martin area. She asked me if I felt that foreclosures were increasing, decreasing, or staying the same. My first instinct was to say that they have stayed steady, based on this post where I detailed foreclosure trends for the last three years.
However, I looked at the numbers just in case, and was surprised.
Of the 43 waterfront homes sold through the Lake Martin MLS in the first three months of this year, 13 were listed as foreclosures. That's 30%! Way over the 7% in each of 2009, 2010, and 2011. What does this mean? Is this finally the "huge flood of foreclosures" that we have been hearing about?
I don't think so. I think it is merely pent up supply and a coincidence that they all fell in the same quarter. I base that opinion on the fact that there are only 12 other waterfront homes listed as foreclosures that are for sale right now out of 379 total homes for sale. That's only 3% of the supply.
Wait a minute, you might say. Maybe the foreclosures are selling at a higher proportionate rate. Maybe they are the better deals and will be sold first, thereby skewing the market down.
Perhaps, you might be right. But I think we still need more data to be sure. Remember, the first two months of the year historically are some of our lowest sales totals. It doesn't pay to draw too many conclusions.
Let's be happy for a strong three months of sales on Lake Martin, but let's reserve prognostication until we have a few more months under our belts. And since we don't wear belts much around here, I guess I should say the elastic band on our swim suits.
Related Posts:
Lake Martin Lot Sales 2011
Lake Martin Real Estate Sales 2011 – Year In Review
Lake Martin Real Estate Sales 2010 – Lot Sales
Lake Martin Real Estate Sales 2010
Lake Martin Real Estate Sales 2009 – Year In Review
Lake Martin Real Estate Sales 2008 – Year In Review
Lake Martin Real Estate Sales 2007 – Year In Review
All Lake Martin Market Reports

(*)Disclaimers: All of the above info was taken from the Lake Martin Area Association of Realtors Multiple Listing Service. Accuracy is not guaranteed but deemed reliable. The above does not include sales by   FSBOs or developers that sell privately and not through the MLS. But, I do think that the above represents a very large majority of all waterfront sales on Lake Martin, Alabama.

Spring time on Lake Martin means lake house hunting time, no doubt about it. Everywhere I have gone in the past couple of weeks, people have asked me, "I bet this warm weather has people out looking, huh?"
The answer is a big yes.  The warm weather also has everything blooming, and the turkeys gobbling.  We love spring!
If you are considering buying a Lake Martin home or lot this year, you might like this article I wrote for Lake Magazine – Lake Martin edition.  I titled it, "To Be A Good House Hunter, Know Thyself."  I think the more introspection time you spend as a potential buyer, the better.
If you and your family are having a tough time coming up with conversation starters, try asking yourselves these questions:
When at the lake, I see myself spending most of my time: (prioritize) a.) on the water; b.) on the dock; c.) on the back porch; d.) inside in the _____ room
If I had to choose, would I rather have a nicer house on a smaller lot or a smaller house on a nicer lot?
True or false, I simply must have enough water depth to be able to hop in my boat at my dock in late December and go boating.
Would you rather be closer to your primary residence to have a shorter drive to the lake, or would you rather be closer to your favorite Lake Martin attractions and have a shorter drive to them when at the lake?
If you think you won't mind a fixer upper, how much money exactly and how much time are you willing to spend in year one?
These questions are just a start, feel free to supplement more that pertain to you. Come up with your own, and I encourage you to let ALL family members fill this out separately and then compare results together.
Be sure to check out Lake Magazine every month for what I think is the best lifestyle magazine in the Lake Martin area.  Some other good articles in the March issue are:
Find Shelter In Your Cellar – Henry Foy's latest installment on wine
Wake TV – Sawyer Davis updates us on a new way to keep up with the wakeboarding world.
Age Old Native – I am a sucker for Kenneth Boone's articles on local flora and fauna. This one is about ground cedar, aka Fan Clubmoss.