Archive for the 'Seller Tips' Category
Big News For Lake Martin Real Estate
Lake Martin waterfront home prices did not drop 2010, suggesting "the bottom"  arrived sometime in 2009 or 2010.
About this time every year, I take an in depth look at waterfront home sales on Lake Martin as reported by the Lake Martin Area Association of Realtors' MLS(*) (of which I am a member). Prior years' market reports have shown us that, in terms of number of waterfront homes sold, 2008 was the low point.  2009 showed an over 40% increase in homes sold at 194, and 2010 topped that amount at 195.
The final piece of the recovery was to figure out when prices would finally quit dropping. I think the below chart gives evidence that we are there.
Once again, we see that the bell curve of prices remains the same in 2010 – essentially even with 2009 and 2005.
"Big deal" – you might say.  Stagnant home prices? What's to brag about? Plenty…..
The First Step In Getting Out Of A Hole: Stop Digging
Anyone who follows Lake Martin real estate (or any market for that matter) and is who is watching for a change in the market focuses on two trends: number of waterfront homes sold and price of waterfront homes sold.
1. Number of Homes Sold Bottomed in 2008 – check this one off of the list. 2009 showed us by tallying over 40% more sales that 2008 was the bottom. Similarly strong sales in 2010 showed us that 2009 was no fluke.
2. Price of homes sold bottomed in 2009 – 2010 – I think we can check this one off, too.  True, 2011 could see a drop in prices, but I doubt it.  Why? Because of number #1 above.  The number of homes sold is the leading indicator of average prices. We have been over and over Nicolai Kolding's research that proves this.  We have a lot of momentum with the number of waterfront home sales – too much momentum, in my opinion, to turn prices back down.  At any rate, even if prices do drop in a double dip maneuver, we will have plenty of warning from the number of homes sold.
Why This Is Big News
To Buyers:
Quit waiting for the bottom. It is here.  Make your move now before prices start going up again.
I can't tell you how many times over the past 2 years I have helped someone find something they like, only to have their lake home plans be put on hold by the phrase "I think it's going to get worse. I will wait." Understandably, some buyers have hesitated based on fears that the Lake Martin real estate market will suffer more price cuts, and to these buyers, it was worth the wait.
No more.  The day I have been predicting since 2009 is here. It's hard to refute the numbers.
Are some Lake Martin waterfront homes, lots, or condos still overpriced? Absolutely. But that will be the case in any market, at any time. But the key here is that it should remove the fear that another market wide adjustment is looming.  It also reassures us that as long as we keep focused on year to year monthly sales, we will have plenty of warning to market shifts.
To Sellers: The End Is Near
You can't raise prices just yet, but it should be reassuring that at least the slide is over.
See also:
This is the first post in a series that will cover the 2010 Lake Martin Real estate market reports and statistics. I will do my best to present the data clearly.
Please stay tuned to my real estate blog to keep up with my future posts on the 2010 year end review.
As always – I welcome your comments below or on my Facebook page, or my Twitter feed, or my Youtube channel. While numbers are hard to dispute, everyone has their own opinion about what they mean. I know that I constantly learn a lot from everyone out there when we talk privately.
Please help me and the rest of the readers out, and comment publicly!
Related Posts:

Lake Martin Real Estate Sales – November 2010
Lake Martin Real Estate Sales 2009 – Waterfront Lots
Lake Martin Real Estate Sales 2009 – Year In Review
Lake Martin Real Estate Sales 2008 – Year In Review
Lake Martin Real Estate Sales 2007 – Year In Review
All Lake Martin Market Reports

(*)Disclaimers: All of the above info was taken from the Lake Martin Area Association of Realtors Multiple Listing Service. Accuracy is not guaranteed but deemed reliable. The above does not include sales by FSBOs or developers that sell privately and not through the MLS. But, I do think that the above represents a very large majority of all waterfront sales on Lake Martin, Alabama.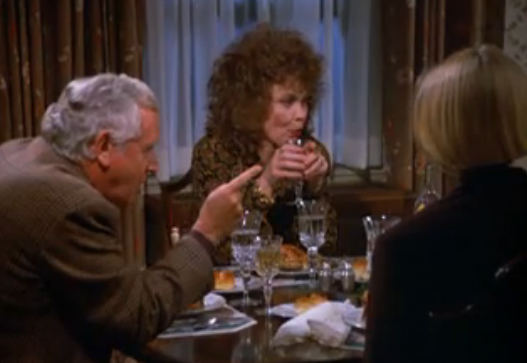 According to this article in the Wall Street Journal, there is a "golden window" in the US Tax Code that allows taxpayers to gift more this year without being taxed. Quoting directly:
"For the next two years, the gift-tax exemption jumps to $5 million from $1 million for individuals and to $10 million from $2 million for couples—meaning people can give away that much without paying a penny in taxes.
What's more, the tax rate on gifts above those amounts fell to 35% from a scheduled 55% "
Normally I don't consider tax code law to be interesting fare for a blog focused on Lake Martin real estate. Today I certainly don't want to imply that anyone should make a decision to buy or sell a lake house based primarily on tax reasons.  Secondarily, maybe.
What really interested me about this article was that it went on to say that many people are using this opportunity to reduce their estates, and perhaps successfully pass on assets to their heirs so they won't get hit so hard with estate taxes or higher gift tax rates in the future.  Furthermore, authors go on to say that:
"Some also may want to put "sacred family assets"—a beloved vacation home or pieces of furniture, art or jewelry—into trusts to preserve them for future generations."
Did you just see that?  Sacred family assets.  The first thing they mention is a vacation home.
But isn't that part of the appeal to owning one? Maybe the end pursuit isn't necessarily sacred family assets, but sacred family memories, traditions, and time spent together. Lake Martin is a great place for all of those.
Coincidentally, I was talking Saturday with a guy whom I helped find his own sacred family asset. He admitted although he bought in "the peak" of the market in 2007, he wouldn't trade one weekend, not even one second, of the time he and his family have spent there. Even now, in the dead of winter, his family couldn't wait to get back to their Lake Martin home.  There is too much fun they could be having.
Can we help you find your sacred family asset?
Or maybe it's time to let go of it, and you need someone who realizes what this means to your family.  We understand the need to make sure that the next family enjoys it as much as you have.
We can help.  Call or contact us here.
Lake Martin waterfront home sales stalled in September 2010. Only 14 homes were sold through the Lake Martin MLS*, as compared to 24 in 2009 and 20 in 2008.
If you add this month to the previous year to date total, what does that tell us about the Lake Martin real estate market as a whole? We see that number of homes sold so far through September 30, 2010, is 158. This puts 2010 slightly behind the Sept. 30, 2009, number of 162.
The good news is that it puts 2010 far ahead of the entire 12 months' worth of sales in 2008 and 2007, thus ensuring us against the fabled, never-seen, yet dreaded, double dip.
Lake Martin Market Momentum
If we compare this month's waterfront home sales to the same month last year, we see that 2010 has been on a losing streak. We have had 5 straight months of either losing to (4) or tying with (1) 2009.
Should we be worried? Is this a legitimate trend now? I mean, come on. I used this graphic to prove that the Lake Martin real estate market had bounced back in 2009. Shouldn't it now show us that we are headed back downhill after 5 "lousy" months? Let's be honest!!
I don't think so.
The main reason is that I am writing this Market Report for September so late (November 2). I have the luxury of looking at waterfront property sales results for October 2010, which tells me that October is going to be a really big month. Probably the best October in 4 or so years. If preliminary indications hold, it will be so much better than October 2009 it will just about erase the last 5 months' lukewarmness. In fact, it may put 2010 in position to beat 2009 when it's all said and done on December 31.
I hate to call a downward trend when we are still beating prior year.
I guess many September scheduled closings have been pushed to October due to lending red tape and inspections. I know that personally I have been blessed to have signed more business (closings and listings) this fall than ever before.
Inventory of Lake Martin Homes for sale
The number of waterfront homes for sale in the Lake Martin MLS decreased again this month. No surprises here, it's a seasonal thing. I am considering publishing this chart only once a quarter, or near peak or trough times.  I don't think it's necessary to mention each month.
Why Do You Report Sales So Late?
As I have said in countless disclaimers, I take all of my sales numbers from the Lake Martin Area Association of Realtors' MLS. Each sale must be recorded and reported by the listing agent. That means if you have a closing on September 30, the sale will show as a status of "Pending" until the agent goes into the MLS and changes it to "Closed."
Many times it takes a couple of business days, if not weeks, to do this. That's why I try to wait at least until the 15th of the next month before I do a Lake Martin Real Estate Market Report. Granted, for this month (September 2010) I waited a lot longer than that. Sorry.
Be on the lookout for the October 2010 report sometime the week of November 15 – 19, 2010.
Related Posts:

Lake Martin Real Estate Sales – June and July 2010
Lake Martin Real Estate Sales 2009 – Waterfront Lots
Lake Martin Real Estate Sales 2009 – Year In Review
Lake Martin Real Estate Sales 2008 – Year In Review
Lake Martin Real Estate Sales 2007 – Year In Review
All Lake Martin Market Reports

(*)Disclaimers: All of the above info was taken from the Lake Martin Area Association of Realtors Multiple Listing Service. Accuracy is not guaranteed but deemed reliable. The above does not include sales by FSBOs or developers that sell privately and not through the MLS. But, I do think that the above represents a very large majority of all waterfront sales on Lake Martin, Alabama.
The other day a person called me about selling their waterfront home on Lake Martin.  She wasn't sure if she wanted to sell or not, and wanted my realtor's opinion on the price, how to market it, and if any improvements need to be made.
I told her I would head on over to her house and check it out.  While I was there I told her I would go ahead and take about 75 pictures and shoot some video for a home tour, just in case she decided to sell.
"Wait!" she said. "It's not clean! My sister was there last weekend. Let me call a cleaning service."
I told her that unless there was a fraternity party there, I would be glad to straighten up before I do the pictures and video.  She couldn't believe it.  I insisted, for two main reasons:
1.   Full motion video tours of homes (not those cheesy "Virtual Tours"), in combination with many nice big photos of lake homes, sell.  The video and pictures are some of my most potent marketing weapons, so I want the home to look nice.
2. Lake Martin is big. It sometimes takes 45 minutes to drive from one spot to the other.  I owe it to my buyers and sellers to be efficient with my time.  There is no need to burn another half day to come back over there and take video and pictures after I have already been there once, especially if all it takes is a little elbow grease on my part.
So I went ahead and cleaned her home for free.  It took about an hour.  Really, it turned out to be not that bad at all. A little vacuuming, rearranging, and hiding the toys in the closet.
In other words, it was stuff that my wife wishes I did at home.
And for me, it was worth it. If she decides to sell, I already have my media work done.  If not – well, hopefully I have made a friend!
The waterfront Lake Martin real estate market is small by almost any measure:  number of homes sold, number of school zones represented, number of builders involved.
Lake Martin is not small by two other factors – price per sale, and number of real estate agents per sale. When you look at waterfront sales only, the average price last year was in the range of $200k – $299k, and for Alabama that is high.  Total Lake Martin waterfront homes sold in 2009 was 194. We have about 116 agents active, or almost 1.6 per home sold. I think this puts us in a "more than you can shake a stick at" category, despite that this is down from about 190 at the peak.

That means that the stakes are high for every sale.  Granted, the commission dollars are higher than average, but the number each agent can expect to sell each year is also lower, therefore the competition for each sale is also higher.
It matters that you have an agent that plays nice with others.
Reputation matters.
Yes, it does, even in an industry like real estate which can sometimes be as cutthroat as our urban legend suggests.
So why choose a nice guy?  Wouldn't you want a shark?
Relationships matter.
Negotiations are fragile these days, especially for a second home or vacation market like Lake Martin waterfront properties. When I am dealing with another agent that I trust, that I know to be a truth teller and not a game player, I don't have to second guess or filter their comments.  I can concentrate 100% on my client instead of worrying what the agent may or may not be doing.
Do I really want my agent to be cozy with the competition?
You don't need to be good with a knife to serve your clients well. Sure, I have been in plenty of contentious, balanced-on-a-hair negotiations with agents that I know and like.  Was I too soft on them? Did I press it enough? No. Because we trust each other, we were able to get eyeball to eyeball much faster, without all of the needless agent posturing and preening.  I was able to state my case passionately, but clearly to them, as they were to me. We were able to focus on what matters: the clients and the properties, instead of what doesn't: agent egos and barb trading.
Are the Lake Martin Realtors all one big happy family?
Unfortunately, no. Even inside the same large company, in any industry, there are always the people that you just are not sure about.  You know that when you deal with them, it had better be in writing, in triplicate, documented with voice mails, emails, and pony express.  It's the same thing on Lake Martin, or in any real estate market, I assume.
What inspired this post?
Another Lake Martin Realtor (who will remain nameless) saw a FSBO advertisement and thought it was one of my active listings. He was concerned that my client was intentionally trying to be fraudulent with me and my listing agreement.  It turned out it wasn't mine, but I really appreciated the fact that a member of "the competition" would be looking out for me like that, especially when he had more to lose than to gain by pointing it out to me.  So – Mr. Agent (you know who you are) – when you read this, thanks again. You are one of the nice ones.
Lake Martin waterfront home sales stalled slightly in August of 2010, selling only 27 waterfront properties as compared to 31 sold in August of 2009.  However, the cumulative total for Lake Martin in 2010 is still better than 2009.


Lake Martin MLS* Market reports for 2010 have seen spotty performance versus the prior year. This year, the Lake Martin real estate market has been like some of the SEC offenses I have watched so far this season. When it was good, it was very good, and when it wasn't, it was tepid. Not horrible, just lukewarm.
That being said, when you look at total sales for the calendar year, 2010 is still ahead of 2009. Therefore it's hard to complain too much when we are beating last year. Most real estate markets around the country, especially second home / vacation markets, would love to be able to say that.
OK, so we are still ahead on the scoreboard. By the end of August 31, 2010 has sold 144 waterfront homes on Lake Martin versus 138 at this point in 2009. But what is the momentum?
In my opinion, the finest measure of the momentum, if not health of any real estate market is comparing the current month's number of homes sold versus the same month last year. If you need convincing, read this post by Nicolai Kolding.
So how does Lake Martin's waterfront real estate momentum shape up? See the below chart. Any area above the zero line means that month beat the prior year, which is a good thing.


I am not really sure how to interpret the above graph. I think it clearly shows that 2009's hot streak has been cooled the last few months. I hesitate to call it a double dip as Lake Martin is still besting its competition of last year.
In short, we need more information. We need the sales results from last few months of 2010 to show us what is really going on with the number of homes sold, as well as any movement in average prices.
Number of Waterfront Home for Sale on Lake Martin
The above graph shows us that the inventory of waterfront homes for sale on Lake Martin has headed back down. This is the typical seasonal shift. Nothing really surprising about this, except that I am sure sellers wish it peaked a lot lower. Expect this number to decrease until January or so.
Looking Ahead
The Lake Martin MLS, at this writing, has scored about 15 waterfront homes sold so far in September, with about 22 under contract to close. We won't know the real numbers until the middle of October or so, but my guess is that Lake Martin will have a good September. That's another reason why I hesitate to call a shift in momentum. Again, we need more time, more information.
Waterfront Lots Sales Take Off
Another bright spot for the Lake Martin market is the surprising news that waterfront lot sales were way up in August.


I know I am going to sound like a typically self contradictory "economist" on the dole at NAR when I say this, but I think this is good news for everyone. I (jokingly) define everyone as:
1. Bankers – maybe they have finally found rock bottom prices at which their foreclosed lots will sell.
2. Buyers – has the news **finally** sunk in? They really have started to act on their observations that these lot prices are incredibly low, instead of just talking about it?
3. Builders – sure, not everyone will start building tomorrow. But at least it hints at a future where there will be some normal activity again.
4. Sellers – how can the same news be good for Lake Martin owners and buyers? When the news points to overall market health. If people are buying lots, that means they are not finding homes that they want, or at least have confidence in the market overall. It's kind of like fishing – when you're catching small ones, at least something is happening. When nothing is biting, you begin to doubt if there is anything down there at all.
Lot sales breed confidence.
Related Posts:

Lake Martin Real Estate Sales – June and July 2010
Lake Martin Real Estate Sales 2009 – Waterfront Lots
Lake Martin Real Estate Sales 2009 – Year In Review
Lake Martin Real Estate Sales 2008 – Year In Review
Lake Martin Real Estate Sales 2007 – Year In Review
All Lake Martin Market Reports

(*)Disclaimers: All of the above info was taken from the Lake Martin Area Association of Realtors Multiple Listing Service. Accuracy is not guaranteed but deemed reliable. The above does not include sales by FSBOs or developers that sell privately and not through the MLS. But, I do think that the above represents a very large majority of all waterfront sales on Lake Martin, Alabama.
At Lake Martin Voice Realty, we believe video is one of the crucial ways to market a home for sale. 
The days of slide show picture montages with Yanni playing in the background are over.  Pictures are better than nothing, but these days, with the money involved in waterfront homes on Lake Martin, sellers and buyers deserve better.
Research has proven that about 90% of buyers use the internet to look for property.  Buyers and sellers alike want a more authentic way to tour property online.  Especially in a second home market like Lake Martin, where most buyers live hours away.
Below are two great examples of what video marketing can do.  We can't take all the credit – these homes at Water's Edge are really cool, and we were able to meet with the architect on site and let him do the talking.  But the result is an architect-guided tour at every viewing.
You be the judge:   A John Tesh slide show or our version?
Realtors must do video, and they must do it well.  There is just no excuse anymore.
It's so easy to do an "OK" home video tour that I can't imagine why everyone isn't doing it. But, I'll admit it. It is pretty hard to do an effective one, and I still consider myself an amateur.
I'm not saying I am Francis Ford Coppola, or even Errol Morris, but if I were a seller, I would want an (albeit imperfect) agent that not only is trying  (cliche alert) "cutting edge" marketing techniques, but one that is pushing harder and harder to get better at it every day.
If you need more convincing, here are two of our latest property listing videos:
If you are a potential seller of waterfront property on Lake Martin, and you like what you see, give us a call.  We can do the same for you. If you're a buyer, use our website for research, and then let us guide you from research to relaxation!
Has anyone ever asked you "Where is Lake Martin?"
You might think that because Lake Martin is such a special lake community that not many people may hear of us very often.  Especially when you're considering selling your lake property, you may wonder how far the reach is of Lake Martin Voice Realty..Alabama wide? East Coast wide?
Well it might surprise you to know that we offer marketing that stretches nationwide, and is growing all the time, thanks to our readers and community.
This map shows a recent marketing campaign that we did, and all of the interest we had based on the shaded states. Alabama of course is the darkest, it had the most interest, followed closely by Georgia and Florida.  I was also happily surprised to see that Nevada garnered almost 10% of the interest in the campaign.  Did someone have a great night at the tables?
The other light blue states were also included in the "Who Wants to Know More About Lake Martin" category, so I'd say that's a pretty good reach!
I want to stress, this is from just one email campaign.  I have hundreds of regular visitors on my blog every day.  Over the course of three years of blogging about Lake Martin, I have been blessed to have about 300,000 page views from every state at one time or another.
Yes, I also realize the internet has no borders. That's exactly the way Al Gore designed it.  That's the whole reason I go to all this effort to keep it going.  But every now and then even I have these little "wow.. that's humbling!" moments where I realize that people really are reading, really are getting good information here, and really are picking up the phone and calling us.
So to all you Lake Martin Voice readers – THANKS!
And by the way –
If you own waterfront property on Lake Martin and are considering selling
– are you tired of vague allusions from agents that they have "nationwide marketing" or something fuzzy like "coast to coast referral programs" that are somehow going to get your home sold?  What does all of that mean?
Tell them to show you the numbers: how many calls have you received from your "program?" How's that network going? What's your plan, anyway?
Then call us. We will peel back the curtain (except there is no curtain) and show you our numbers. Our results. Our happy clients.
There's no mystery, no secret plan. We work our butts off to provide good info, to be helpful, to be informative, and be responsive. People like to be treated like that, whether they are from Alabama or Nevada.
I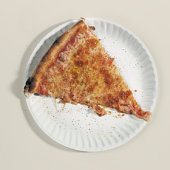 am about to list a new waterfront lot for sale on Lake Martin.  In the course of researching for every new piece of real estate, I run the numbers on similar sold property to see if I can spot any trends.  I must admit I was surprised to realize that:
Lake Martin Waterfront Lot Buyers Are Sticking in the 'Hoods
From January 1, 2009, to June 20, 2010, 23 waterfront lots have sold on Lake Martin. Of those, 14 are located inside the higher end neighborhoods, mostly those developed by Russell Lands.  Check it out:
6 – The Ridge 6/23 = 26% of total sold
4 – The Preserve at Stoney Ridge (not Russell Lands) 4/23 = 18% of total sold
2  Trillium 2/ 23 = 9% of total sold
2 – River Oaks – ditto
If you add those up, that's about 61% of lots sold are in these formalized neighborhoods. Before you are tempted to think "big deal" – consider this: as of this writing, there are 179 waterfront lots for sale on Lake Martin through the Lake Martin MLS.  At our current sales rates, that is about 11 years' worth of inventory.
The Ridge 31/179  = 17% of total for sale
The Preserve at Stoney Ridge (not Russell Lands) 11/179 = 6% of total for sale
Trillium 6/179 = 3% of total for sale
River Oaks 14/179 = 8% of total for sale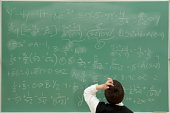 Did you see that?
These Lake Martin developments are selling at at least double, sometimes triple of their expected rates from the sales pool. Hey, no one should be bragging at these slow sales numbers overall.  But let's at least acknowledge who is getting it done.
If You Own a Waterfront Lot – 2 Things to Take Away From This Post:
1. 11 years' worth of inventory is still an extreme buyer's market – that means, at current sales rates, if nothing else came on the market, it would take 11 years to sell all that we have for sale on Lake Martin right now.
2. You must know your competition – if you are outside of a Russell Lands neighborhood – you must market to those who are more likely to buy your lot.  We have over 700 miles of real estate around Lake Martin and only a tiny fraction are inside The Ridge, Trillium, Willow Point, etc.  In other words, there are great lots inside their neighborhoods, but there are also tons of great lots outside them. You (or your agent) must be able to verbalize the selling points of your specific lot to find your perfect buyer.
If you need help, please contact us at this form or the email address at the top of the page. We would love to talk to you about your lot.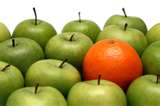 Occasionally I am asked, (mostly by potential sellers here at Lake Martin) "Why aren't you with ReMax, Century 21, ERA, Keller Williams, RealtySouth, (fill in the blank with a franchise)."
Really, it is another way of asking, "How can a little local operation like you sell my Lake Martin real estate as effectively as the big national guys?"
My answer – "National brands don't sell real estate.  People do."
This is no knock against my many, many friends here at Lake Martin and abroad that work at franchise brokerages.  But- if you ask any one of them, I guarantee they will agree – the engine to sales is the agent, not the logo on their business card.
Think about it… we all are members of the same MLS. We all have access to the same internet.  We all advertise in the same magazines, road signs, and restaurants.
The Myth of the Nationwide Network

The only thing the franchisers can lay claim to, and they all do it, is this mysterious "nationwide network of agents." They are talking about their fellow franchisees, all over the country.  They infer that, one and all, from the mountains, to the prairies, to the oceans white with foam, they are searching high and low for buyers of your specific Lake Martin home, ready to refer them in an instant to your agent.  Really? Ask the same agent when the last time they worked on selling a home in Albuquerque or Albany.
Think about if from the buyer's end. Let's say you live in Birmingham, Alabama, and are thinking about retiring to Folsom Lake, California.  You heard about it from a friend, or saw it on the news or something.
Now I want you to think very hard about this next question, because it is so critical. It is where sales are gained or lost….
What is your VERY first step?
Will you look in Birmingham's yellow pages book under "real estate" – then call the most recognizable franchise logo, then ask whatever lucky person that answers the phone to help you with Folsom Lake?  Of course not.
Will you be driving down the road, clueless of how to get information, but you see an ad of a big balloon, and decide that is your best source of Folsom Lake info?  Not likely.
Will you be watching TV, aimlessly flipping channels on the hopes that you will randomly stumble across a show about Folsom Lake, but you see a Century 21 ad touting their national website, and pin your hopes on that?  Silly, right?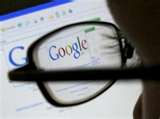 I can tell you what your first step will be.  You will go to the web and search something like "folsom lake california real estate."  That will be your VERY FIRST step.  The internet has changed real estate referrals forever.  Pretty much eliminated them.
You say, "Yeah, but I'm special.  The average person won't do that."
Incorrect.  According to the latest National Association of Realtors survey, 90% of home buyers research on the internet before ever talking to a Realtor.
Also, the same survey tells us that only 5% of closings happen through agent to agent referrals.
Only 5%.
There you go.  Franchisers don't dispute these numbers.  In fact, they publish many other parts of this survey in their ads.  But they don't talk about the lack of success of referrals as a sales plan because it doesn't play well with the "nationwide network of agents" part of their pitch to you.
More Mythbusting
I think we can break that 5% down even more.  I would be willing to bet, if everyone would lay their cards on the table, that about half of those 5% referred to an agent that they already knew.
You can't count that as a pure "network" referral.
Also, what about "network leakage?" What about when a franchise member from another town refers a buyer to someone like me, even though they have a fellow agent at the same franchise in my market? If the nationwide network is so great and so efficient, then why break ranks and refer to me?
Simple answer: they didn't personally know anyone but me and they didn't want to trust their friend and client to someone they didn't know, just because they're a member of the same franchise.
The Numbers Don't Add Up
Looking back over the years, about 10% of my sales (or DOUBLE the national average) are referrals.  Why? Because agents that I don't know can find me more easily on the web than other agents.  Agents that I do know can be assured that I will treat their friends fairly, they won't be embarrassed to refer to some yokel that they don't know (as opposed to me, a yokel that they do know 🙂 ).
OK, then.  I hear your next question: why are some agents at franchises, and paying (in some cases) 7% of their commissions to get referral leads that only account for 2.5% of their sales? I can't tell you.  I have no clue.  I think the franchisers do a good job glossing over the myth and selling them on other "technologies" and training.  Again, look out on the web for 10 seconds and you can find plenty of awesome free training and also the best real estate conferences cost about $150.
Back To The Seller

But as a someone who might be selling their Lake Martin waterfront property, do you really care about all of this?  No.  The only thing you care about is lead generation – getting A person to buy your ONE property, here at Lake Martin.
There are other great agents here at Lake Martin that work at franchises.  I can think of reasons why you might choose them, instead of a private company like me.
Just don't choose them based on the myth of the referral, because you're betting on a long, long long shot.
Other Agents Please Read This Before You React
Most of the agents (at Lake Martin and abroad) that I admire, follow, and receive advice from are members of franchise brokerages, so don't say I am a hater.
Don't think for one second that I am downing the whole business model, because I am not. I can think of plenty of reasons why you might join a franchise: work with people you trust, great location, great mentors, just to name a few.  But all of these reasons are locally based, not nationwide.
I recently referred a seller to a Century 21 agent in Tallahassee, not because of his affiliation with the national brand, but because I read his blog obsessively.  I believe him to be a knowledgeable, high energy, high protein Realtor in the residential side of that market. (Here's the best commercial real estate broker in Tallahassee, also a member of a franchise.)
I am a firm believer that this little thing called the internet has changed the way we shop for real estate forever.  It has underscored the concept that all real estate is local.  That is why I cannot justify paying for leads and training that don't make economic sense.
It doesn't make sense for me, right now, in this market.  For other people, in different times, or in different markets, I can totally see why they would work for a franchise.
Who knows, maybe one day that will change for me, too.  But if I make that decision, it will be based on the question:
Will this help me help more people, more than it will cost me to do it?