Archive for the 'Seller Tips' Category
Has anyone ever asked you "Where is Lake Martin?"
You might think that because Lake Martin is such a special lake community that not many people may hear of us very often.  Especially when you're considering selling your lake property, you may wonder how far the reach is of Lake Martin Voice Realty..Alabama wide? East Coast wide?
Well it might surprise you to know that we offer marketing that stretches nationwide, and is growing all the time, thanks to our readers and community.
This map shows a recent marketing campaign that we did, and all of the interest we had based on the shaded states. Alabama of course is the darkest, it had the most interest, followed closely by Georgia and Florida.  I was also happily surprised to see that Nevada garnered almost 10% of the interest in the campaign.  Did someone have a great night at the tables?
The other light blue states were also included in the "Who Wants to Know More About Lake Martin" category, so I'd say that's a pretty good reach!
I want to stress, this is from just one email campaign.  I have hundreds of regular visitors on my blog every day.  Over the course of three years of blogging about Lake Martin, I have been blessed to have about 300,000 page views from every state at one time or another.
Yes, I also realize the internet has no borders. That's exactly the way Al Gore designed it.  That's the whole reason I go to all this effort to keep it going.  But every now and then even I have these little "wow.. that's humbling!" moments where I realize that people really are reading, really are getting good information here, and really are picking up the phone and calling us.
So to all you Lake Martin Voice readers – THANKS!
And by the way –
If you own waterfront property on Lake Martin and are considering selling
– are you tired of vague allusions from agents that they have "nationwide marketing" or something fuzzy like "coast to coast referral programs" that are somehow going to get your home sold?  What does all of that mean?
Tell them to show you the numbers: how many calls have you received from your "program?" How's that network going? What's your plan, anyway?
Then call us. We will peel back the curtain (except there is no curtain) and show you our numbers. Our results. Our happy clients.
There's no mystery, no secret plan. We work our butts off to provide good info, to be helpful, to be informative, and be responsive. People like to be treated like that, whether they are from Alabama or Nevada.
I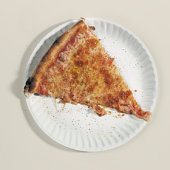 am about to list a new waterfront lot for sale on Lake Martin.  In the course of researching for every new piece of real estate, I run the numbers on similar sold property to see if I can spot any trends.  I must admit I was surprised to realize that:
Lake Martin Waterfront Lot Buyers Are Sticking in the 'Hoods
From January 1, 2009, to June 20, 2010, 23 waterfront lots have sold on Lake Martin. Of those, 14 are located inside the higher end neighborhoods, mostly those developed by Russell Lands.  Check it out:
6 – The Ridge 6/23 = 26% of total sold
4 – The Preserve at Stoney Ridge (not Russell Lands) 4/23 = 18% of total sold
2  Trillium 2/ 23 = 9% of total sold
2 – River Oaks – ditto
If you add those up, that's about 61% of lots sold are in these formalized neighborhoods. Before you are tempted to think "big deal" – consider this: as of this writing, there are 179 waterfront lots for sale on Lake Martin through the Lake Martin MLS.  At our current sales rates, that is about 11 years' worth of inventory.
The Ridge 31/179  = 17% of total for sale
The Preserve at Stoney Ridge (not Russell Lands) 11/179 = 6% of total for sale
Trillium 6/179 = 3% of total for sale
River Oaks 14/179 = 8% of total for sale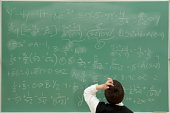 Did you see that?
These Lake Martin developments are selling at at least double, sometimes triple of their expected rates from the sales pool. Hey, no one should be bragging at these slow sales numbers overall.  But let's at least acknowledge who is getting it done.
If You Own a Waterfront Lot – 2 Things to Take Away From This Post:
1. 11 years' worth of inventory is still an extreme buyer's market – that means, at current sales rates, if nothing else came on the market, it would take 11 years to sell all that we have for sale on Lake Martin right now.
2. You must know your competition – if you are outside of a Russell Lands neighborhood – you must market to those who are more likely to buy your lot.  We have over 700 miles of real estate around Lake Martin and only a tiny fraction are inside The Ridge, Trillium, Willow Point, etc.  In other words, there are great lots inside their neighborhoods, but there are also tons of great lots outside them. You (or your agent) must be able to verbalize the selling points of your specific lot to find your perfect buyer.
If you need help, please contact us at this form or the email address at the top of the page. We would love to talk to you about your lot.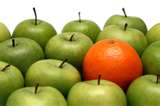 Occasionally I am asked, (mostly by potential sellers here at Lake Martin) "Why aren't you with ReMax, Century 21, ERA, Keller Williams, RealtySouth, (fill in the blank with a franchise)."
Really, it is another way of asking, "How can a little local operation like you sell my Lake Martin real estate as effectively as the big national guys?"
My answer – "National brands don't sell real estate.  People do."
This is no knock against my many, many friends here at Lake Martin and abroad that work at franchise brokerages.  But- if you ask any one of them, I guarantee they will agree – the engine to sales is the agent, not the logo on their business card.
Think about it… we all are members of the same MLS. We all have access to the same internet.  We all advertise in the same magazines, road signs, and restaurants.
The Myth of the Nationwide Network

The only thing the franchisers can lay claim to, and they all do it, is this mysterious "nationwide network of agents." They are talking about their fellow franchisees, all over the country.  They infer that, one and all, from the mountains, to the prairies, to the oceans white with foam, they are searching high and low for buyers of your specific Lake Martin home, ready to refer them in an instant to your agent.  Really? Ask the same agent when the last time they worked on selling a home in Albuquerque or Albany.
Think about if from the buyer's end. Let's say you live in Birmingham, Alabama, and are thinking about retiring to Folsom Lake, California.  You heard about it from a friend, or saw it on the news or something.
Now I want you to think very hard about this next question, because it is so critical. It is where sales are gained or lost….
What is your VERY first step?
Will you look in Birmingham's yellow pages book under "real estate" – then call the most recognizable franchise logo, then ask whatever lucky person that answers the phone to help you with Folsom Lake?  Of course not.
Will you be driving down the road, clueless of how to get information, but you see an ad of a big balloon, and decide that is your best source of Folsom Lake info?  Not likely.
Will you be watching TV, aimlessly flipping channels on the hopes that you will randomly stumble across a show about Folsom Lake, but you see a Century 21 ad touting their national website, and pin your hopes on that?  Silly, right?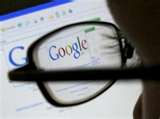 I can tell you what your first step will be.  You will go to the web and search something like "folsom lake california real estate."  That will be your VERY FIRST step.  The internet has changed real estate referrals forever.  Pretty much eliminated them.
You say, "Yeah, but I'm special.  The average person won't do that."
Incorrect.  According to the latest National Association of Realtors survey, 90% of home buyers research on the internet before ever talking to a Realtor.
Also, the same survey tells us that only 5% of closings happen through agent to agent referrals.
Only 5%.
There you go.  Franchisers don't dispute these numbers.  In fact, they publish many other parts of this survey in their ads.  But they don't talk about the lack of success of referrals as a sales plan because it doesn't play well with the "nationwide network of agents" part of their pitch to you.
More Mythbusting
I think we can break that 5% down even more.  I would be willing to bet, if everyone would lay their cards on the table, that about half of those 5% referred to an agent that they already knew.
You can't count that as a pure "network" referral.
Also, what about "network leakage?" What about when a franchise member from another town refers a buyer to someone like me, even though they have a fellow agent at the same franchise in my market? If the nationwide network is so great and so efficient, then why break ranks and refer to me?
Simple answer: they didn't personally know anyone but me and they didn't want to trust their friend and client to someone they didn't know, just because they're a member of the same franchise.
The Numbers Don't Add Up
Looking back over the years, about 10% of my sales (or DOUBLE the national average) are referrals.  Why? Because agents that I don't know can find me more easily on the web than other agents.  Agents that I do know can be assured that I will treat their friends fairly, they won't be embarrassed to refer to some yokel that they don't know (as opposed to me, a yokel that they do know 🙂 ).
OK, then.  I hear your next question: why are some agents at franchises, and paying (in some cases) 7% of their commissions to get referral leads that only account for 2.5% of their sales? I can't tell you.  I have no clue.  I think the franchisers do a good job glossing over the myth and selling them on other "technologies" and training.  Again, look out on the web for 10 seconds and you can find plenty of awesome free training and also the best real estate conferences cost about $150.
Back To The Seller

But as a someone who might be selling their Lake Martin waterfront property, do you really care about all of this?  No.  The only thing you care about is lead generation – getting A person to buy your ONE property, here at Lake Martin.
There are other great agents here at Lake Martin that work at franchises.  I can think of reasons why you might choose them, instead of a private company like me.
Just don't choose them based on the myth of the referral, because you're betting on a long, long long shot.
Other Agents Please Read This Before You React
Most of the agents (at Lake Martin and abroad) that I admire, follow, and receive advice from are members of franchise brokerages, so don't say I am a hater.
Don't think for one second that I am downing the whole business model, because I am not. I can think of plenty of reasons why you might join a franchise: work with people you trust, great location, great mentors, just to name a few.  But all of these reasons are locally based, not nationwide.
I recently referred a seller to a Century 21 agent in Tallahassee, not because of his affiliation with the national brand, but because I read his blog obsessively.  I believe him to be a knowledgeable, high energy, high protein Realtor in the residential side of that market. (Here's the best commercial real estate broker in Tallahassee, also a member of a franchise.)
I am a firm believer that this little thing called the internet has changed the way we shop for real estate forever.  It has underscored the concept that all real estate is local.  That is why I cannot justify paying for leads and training that don't make economic sense.
It doesn't make sense for me, right now, in this market.  For other people, in different times, or in different markets, I can totally see why they would work for a franchise.
Who knows, maybe one day that will change for me, too.  But if I make that decision, it will be based on the question:
Will this help me help more people, more than it will cost me to do it?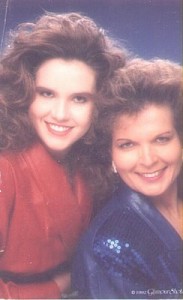 Even if you're not already, imagine you want to look for a home on Lake Martin.
How do you start the process?
Do you think,  "First, I must find the agent with the nicest pictures of him/herself, and I know that person will help me find my dream vacation home."  No?
Well, do you think, "I am looking for a real estate 'Team.' I'm not really focused on a home, but  a "team." Give me the biggest team, or the best looking team, or the team with the most impressive sounding self promotion.  That's what I want."
Of course not.  Most likely, you want to know how's the market, what is for sale, and what factors that are specific to Lake Martin that you should consider.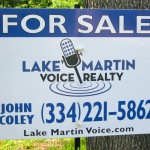 What about sellers of waterfront property on Lake Martin?
Do they think "I want the agent that will do the absolute minimum to promote my home, but the maximum to promote herself?" No?
Or what about, "I want to provide a team the perfect opportunity to put flyers all over my home and have ads all over the place that emphasizes the benefits of 'the team,' and not my home." Of course not.
Today's buyers and sellers of real estate on Lake Martin (and around the nation) are not interested in agents' egos.  They are interested in real estate and put up with agents just barely to the extent that they help them meet their goals.
How can you tell the difference?  All agents will tell you how specialized their marketing is for each home.  Really?
Study the agent's current listings to see if there is any difference.  How many pictures do they take?  Are they taken of the same subjects, over and over?  Do they highlight each home's selling points, whatever those may be?

What about video?  Is is truly video, or is it just a slide show, a repeat of their pictures, with no explanation, set to elevator music?
At Lake Martin Voice Realty, we practice what we preach.  Just one example of the many ways we customize is our creation of a video tour for each listed home, with descriptions voiced over to highlight selling features.
No, you won't have to stare at our Glamour Shot or hear how wonderful we are.  We don't even put our brand on the videos that go in the MLS, because we want other agents to send them to their clients without the fear of promoting us.
Again, we keep the focus on your property, and away from our egos.
This approach works, and it creates an experience that gets us on our clients' Christmas card lists, instead of the list of people they avoid when they spot them at the supermarket.
Lake Martin buyers and sellers – let's meet and talk about how we can serve you.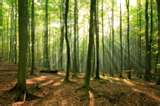 I am proud to be a member of the Lake Martin MLS.
It is the best repository of Lake Martin waterfront real estate.  Any agent or any brokerage that is even passingly serious about selling property here is a member, and updates his/her listings' information rather well.
So why do I go through all of the effort to have a blog and maintain my listings' information on it?
Because most people look for real estate by using internet search engines like Google, and those search engines cannot see inside the Lake Martin MLS.

Don't get mad, because they can't see inside your hometown's MLS either (most likely).  Nether can they see inside other systems that are currently closed, like Facebook.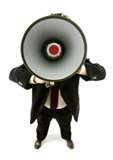 So how does the public get information about homes for sale?  Many buyers do go directly to the MLS and search, either as a service provided by an agent, or through the MLS's site itself.
But is that the best source of information?  Usually not.  The higher you go up that ladder, to the local MLS, then to Realtor.com, then to aggregators like Trulia, Zillow, and Roost, you lose information like pics and video and neighborhood data.  Buyers end up getting frustrated by the lack of data, and seek more relevant, local sources.
That's why locally produced and edited blogs like LakeMartinVoice.com are such powerful selling tools.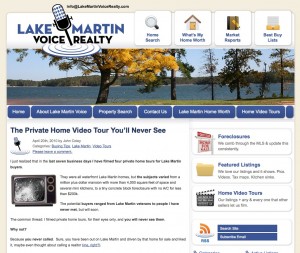 In contrast to the MLS, we are fully open and searchable by all search engines.  In fact, the very architecture of the site is designed to promote that.  We produce hyperlocal content – that is, I have pictures and video not only of the homes, but of the streets, what the neighbors' homes look like, pricing trends, where to eat lunch, and how not to get burned in a purchase.
This sort of information, praise God, has proved extremely valuable to buyers over the last three years, and keeps them coming back and referring friends to our real estate brokerage.
If you are a Lake Martin seller, don't you want your home to be listed in a place that can instantly get out the word about your waterfront home, lot, or condo?
Contact us through this form , or email the address at the top of the page, or call at 334 221 5862.
The MLS is helpful, and is certainly used by many buyers at some point in their search.
But if you build your marketing platform around it, you could risk not being heard, like the proverbial tree falling in the forest.
Are you selling "specialized property" on Lake Martin?
If so, you need to 1) lead with creativity, then 2) knock 'em out with information.
Let me explain . . .
In mid 2009, a regional bank foreclosed on a waterfront home on Lake Martin.
I was honored to be selected as the listing agent.  But as soon as I walked through it the first time, I knew it would be a special property that would take some ingenuity to find the right buyer.
Let's face it – vacation homes on Lake Martin, or anywhere for that matter, are pretty specialized properties.  Each one is unique, with its own set of selling points and challenges.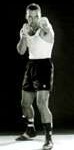 But the home on Castaway Island road was doubly so.  First, it was a leased lot home.  Secondly, its location in the Castaway Island community might seem awkward at first glance.
1. The Lead – Creativity
I knew I had to get some attention to the property fast, so I turned to video.  I love video as a medium to highlight the Lake Martin area and my listings in particular.
Normally my listing videos are pretty formal.  I move slowly through the property, with narration and soothing music playing in the background.  But I felt this wouldn't do for the Castaway home.  Check it out:
As you can see, I went with a more avant-garde, home movie feel.  I offered to buy someone flip flops.  I felt this captured the feel of the community.  That's what is so fun about having a home there: being able to walk to the marina, the restaurant, everywhere, with your family.  I knew this from growing up nearby, and visiting friends there now.  I knew that the eventual buyer would be someone that would appreciate this.
Hey, I'm selling lake homes!  Can't I just let loose and have fun sometimes?  Now that I had the market's attention, I went for the: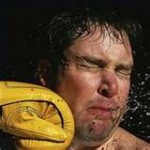 2. The Knock Out Punch – Great Information
Let's face it, fun might get you to splurge for a pair of goofy flip flops, but creativity alone won't spur you to make the investment of a lake home for your family.
Especially this one.  It's affordable price was explained by the fact that it is a leased lot home.  This means that you own the bricks and sticks, but pay a modest monthly lease amount to Alabama Power for the lot.
For people that are new to Lake Martin, the concept of leasing dirt, and buying the home that sits on it, can be puzzling. Let me be plain, I have talked to many long term lakers that have no clue about it either.
Solution? Information. I wrote and researched about leased lots on this blog.  I talked to Alabama Power leasing representatives.  I reviewed the current lease, and proposed lease renewals.  I talked to lawyers.  I interviewed people that have been leasing for years and years.
The result was I was able to help the buyer get educated on the process, thus removing the uncertainty of the unknown.  Voila.
What about you?
Do you own a waterfront home, lot, or condo at Lake Martin that is highly specialized?  Concerned that you can't find an agent with sufficient creativity to market it properly?  Contact us, we would love to take a swipe at it.
Or are you a buyer, and have you been told you are too picky?  Can't find what you want?  Have you made offers, but have been told you're crazy?  Call us, we may be just crazy enough to take on the challenge.
I think that 2008 was "the bottom" of the Lake Martin real estate market.  I was convinced by studying these Market Reports waterfront sales in 2009.  This post will look deeper into 2009, attempting to find exactly what month it all turned around.
Hopefully this exercise will help us learn more about our current cycle, as well as more accurately predict future market swings.
Here is a chart of total waterfront homes sold in the Lake Martin real estate market, by year, since 2005:
I am convinced that to predict the direction of average home prices, one must look for clues in the number of homes sold this month to the same month last year. When any market sees a trend that shows the current month is beating the same month's number of waterfront homes sold from last year, that signals a shift in the market.
If we go on the assumption that 2008 was the bottom of the buyer's market, and that things are swinging back toward the seller's favor, the natural question, when looking at the above graph, is:
What month did the Lake Martin market turn around?
The above chart shows the number of waterfront homes sold versus the same month of the prior year.  For example, in July of 2007 11 homes were sold, and 28 were sold in July of 2006.  11 minus 28 is negative 17, so that is why July 2007 dips to -17 on the chart.  In contrast, in June of 2009, 26 were sold, versus 7 in June 2008.  So we have a positive 19.
Based on these findings, I think the Lake Martin real estate market hit the bottom around July of 2008.
That was the last month (other than a hiccup in April 09) that consistently lost to the same month of the prior year.  Almost every month after that, we stayed above the zero line, meaning the entire Lake Martin real estate market was beating the prior year and heading in a positive sales direction.
The real question now is: since sales turned for the better in July of 2008, when will prices follow?
Looking Ahead:
Based on these trends, I think 2010 will be a year of stagnant pricing.  There is still too much inventory on the market to bid prices up.  But I do think that the number of homes sold will help stave off the two year trend of falling prices.
This is good news to sellers, who may count their blessings that prices didn't drop yet again.  Buyers may need to go ahead and make their selections, because I see 2011 as a return to rising prices. Will we see the blistering 30% per year gains of 2000 – 2006? I doubt it.  But 12% per year gain on any investment is pretty darn skippy.
Calculating the Lag:
Another way to look at it is this: the number of homes sold peaked in 2005 and started dropping in 2006.  Yet it took until 2008 to catch up to prices – that was the first year that we had price drops.  There was about a 24 or 30 month lag.
Therefore, if home sales picked up in mid 2008, the same 24 or 30 month lag would have prices rising late 2010 or early 2011.
Please remember that these statistics I cover are taken from the entire Lake Martin MLS – all agents, all brokerages, on all reported sales. Also please remember that any forward looking statements of mine are purely a guess, market conditions may change at any time.  But people ask me all of the time what I think about prices and I try to give them an opinion backed up by statistics, instead of just sticking a wet finger in the air to judge wind direction.
Practical Application
Do you own Lake Martin waterfront home, lot, or condo, and you are wondering what it is worth?
Contact us today for a free, no hassle, no nag Comparable Market Analysis.  Let us tell you how your home fits into this critical shift in the market, and how we would propose to creatively and effectively market your property.
Buyers – why wait until next year when prices will be on the rise again? The market may still be in the tank in your hometown but Lake Martin has been on the mend since mid 2008.  Make your move now.  Let us help you sift through the overpriced and picked over and help you find your spot to relax.
Related Posts:

Lake Martin Real Estate Sales 2009 – Waterfront Lots
Lake Martin Real Estate Sales 2009 – Year In Review
Lake Martin Real Estate Sales 2008 – Year In Review
Lake Martin Real Estate Sales 2007 – Year In Review
All Lake Martin Market Reports

(*)Disclaimers: All of the above info was taken from the Lake Martin Area Association of Realtors Multiple Listing Service. Accuracy is not guaranteed but deemed reliable. The above does not include sales by FSBOs or developers that sell privately and not through the MLS. But, I do think that the above represents a very large majority of all sales on Lake Martin.
While trying to find a friend's address online today, I did something I haven't done in a while – I googled my name – "john coley." That's it, no other description.  Just first and last name.
Guess what?  I'm number 1.
Well, better than that, my domain, lakemartinvoice.com, is number one.  Plus, various other links to me are scattered throughout the top 10.
I have finally beaten my longtime doppelganger John Ford Coley.
Country / pop music singer John Ford Coley (along with England Dan) was really popular in the 1970s and 80s.  A lot, and I mean a lot, of my parents' friends called me "John Ford" growing up.  He is a legitimate star.  Literally, world famous.  Real.  So how does one guy blogging and selling real estate on Lake Martin overtake him on Google? More importantly..
What does this have to do with Lake Martin real estate?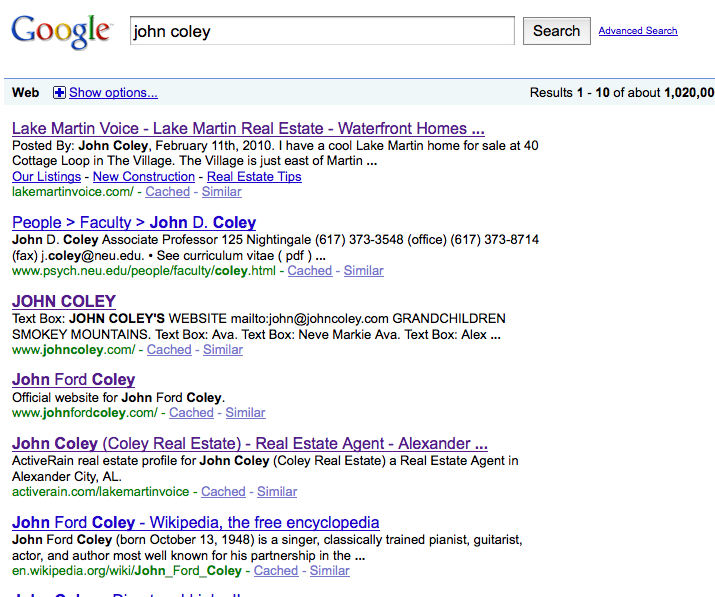 Google doesn't assign search results to the most famous person.  If it did, I would never beat John Ford Coley.
In their own words, Google "uses many factors in ranking. Of these, the PageRank algorithm might be the best known. PageRank evaluates two things: how many links there are to a web page from other pages, and the quality of the linking sites. With PageRank, five or six high-quality links from websites such as www.cnn.com and www.nytimes.com would be valued much more highly than twice as many links from less reputable or established sites."
In short, LakeMartinVoice.com has, through years and hundreds of posts and page creations, become a trusted source to the search engines for all things Lake Martin, and now, I guess, the words "john coley."
This is how I am able to be at the top of the results of pretty much any Lake Martin topic I choose.  It's not a secret SEO strategy.  It's simple sweat equity,  years of consistent, relevant writing.
It's fun to show this to people who have been trying to sell their lake home themselves, and have their own site.  I create their listing page on my site and it's instantly at the top of the search engine rankings.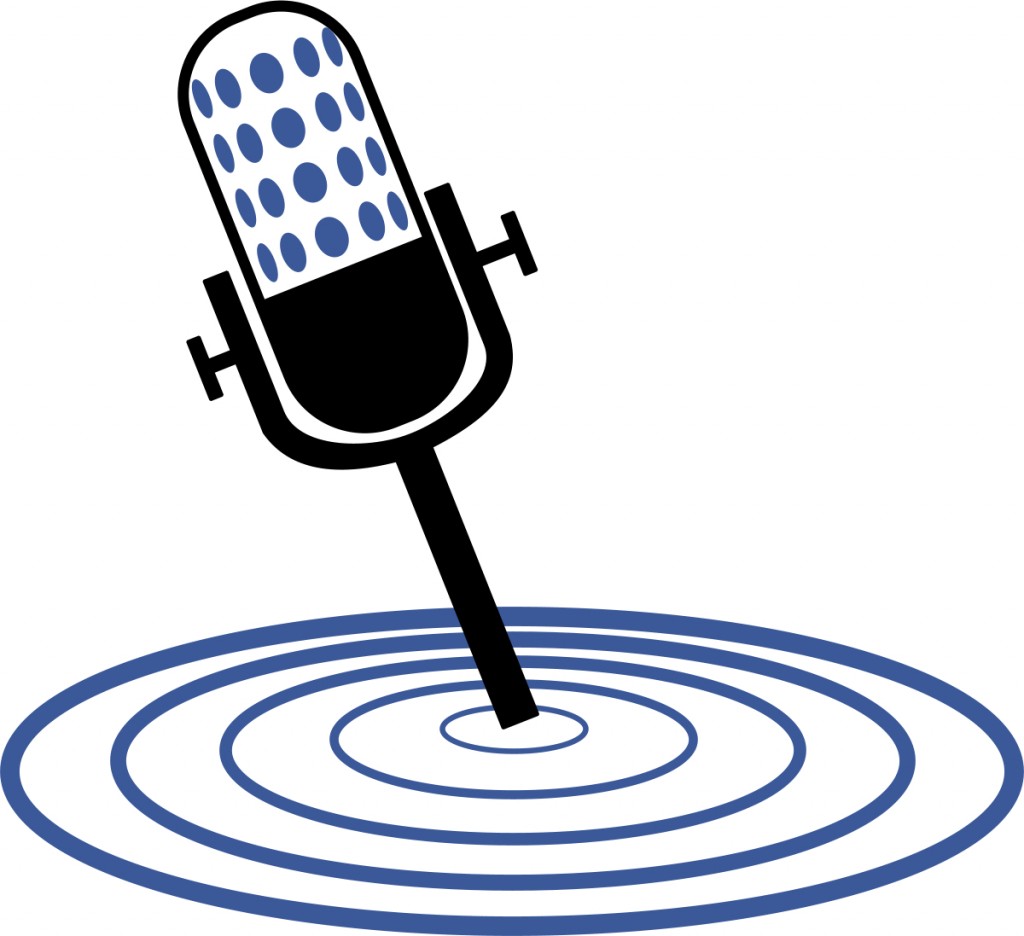 They ask, "how can you outrank us?  It's our house!"
My answer, "Google doesn't know or care."
You can have the prettiest, most informative site on the web, but if people can't find it, and don't want to read it, IT WON'T HELP YOU SELL whatever you're selling.
Google sees that I am a recognized authority on lake martin real estate, so it automatically assumes that anything I write is more relevant.
It also realizes that over 100,000 visitors, reading about a quarter of a million pages means the people have spoken.  So I guess I owe you a thanks, dear reader.
Fact: about 90% of home buyers check the internet BEFORE calling a realtor.
If you own waterfront property on Lake Martin, why wouldn't you want to be featured on Lake Martin's most popular real estate website?
Contact me now!  We are ready to help.  Click here for a phone number.
For the record, I like John Ford Coley. Salve his wounds and buy a song from him.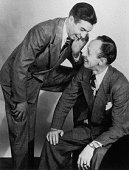 The LakeMartin.com forum is a treasure trove of good discussion about Lake Martin real estate and lifestyle. The title question was posed by member Hero.
It is an excellent question, so I hopped online to try and help with an answer.
Here is his entire question:
"I have read and heard over the years that lake property value would average $1,000 per foot of shoreline. Now, I assume if it's a really great lot (flat, point lot, nice area, etc) it could be more however if it's not so great (steep, bad view, little water, etc.) it would be less
Example – if it's a flat, large point lot with a really nice view, yard that included a nice seawall around the pennisula, a nice (but not great) house, boat house and pier in a nice (but not great) area would it be valued around the $1,000 per foot of shoreline? (more or less???)
I'm thinking about putting one the market but have no idea how it asses the value.
Any thoughts?"
Many forum members chimed in with answers (and I'm not just saying that because they recommended me:)). Read the entire post here.
My answer:
"a link below that may help. I wrote this post way back in February of 2007, during, granted, a different market, and geared to buyers. But the concepts are still the same and apply to sellers.
In fact, I would argue that the per square foot (for a home) or per waterfront foot (for a lot) approach is what doomed many flippers and builders on Lake Martin during the real estate bust. They sold a 2,000 square foot home on a 150 foot lot for $500,000 in 2007, so in 2008 they built a 4,000 foot home and tried to sell it for $1 million, and it didn't sell. Hence the foreclosures.
Naturally, as a realtor and not an appraiser, I would disagree with the above and would advise talking to a realtor before an appraiser. It's free, and no commitment is necessary.
However I agree that in many instances you get a bloated amount from the realtor. Whether you chalk this up to the agent trying to "buy" the listing with the intention of talking them down later, or attribute it to many sellers that say "I want your honest opinion" then get their feelings hurt when you give it – I don't know what the answer is.
From years of experience and many, many, many Comparable Market Analyses done for people, I can tell you that when I don't get the job, the far and away #1 reason I don't get it is that my price was too low. I see it on the MLS for a price that I looked them in the eye and told them I thought was unattainable.
Let me tell you, it is a tough part of the job. Many times you are sitting knee to knee, eyeball to eyeball with a crying, grieving wife who just lost her husband, a couple counting on cashing in for their retirement, or someone who just lost a job. It weighs on my heart. But I figure it is more cruel to blow smoke up their skirt and string them along for two years and then say "see? we need to lower price."
What's even more remarkable to me is when the house has been for sale before, at a too high price, and they end up going with the original agent, at the same high price. I can never figure that one out.
Let me be the first to say, I am not perfect. I miss prices. But hopefully only by 5% or so, not by the 20% I think some things are still overpriced by. But I do back it up with numbers. Scads and scads of numbers and examples.
(you have mail)"
Thanks, Hero, for a good discussion question!
Now that I read it back, maybe I got a little dramatic on the tough part of the job. I am not saying I should be patted on the back for helping in the right way.  I am just saying it's easier to tell them what they want to hear.
FOR A LOW PRESSURE, ACCURATE ESTIMATION OF YOUR HOME'S VALUE, EMAIL US at info [at] lakemartinvoice [dot] com.
Just as important as price is the marketing plan.  Are you tired of the same old approach to sales? Do you want to hear a plan that works with today's buyers?
Related Posts:
5 Mistakes Made When Buying Real Estate On Lake Martin (from Feb. 2007, I was but a baby blogger).
Proof of End of Seller's Market On Lake Martin (July, 2007)
July 2009 was the Lake Martin real estate market's * best month since July 2006.
It terminated the July 2008 total of 15, and beat any other month on record going back to the 28 homes sold in July 2006. As loyal readers (and my real estate clients know) I am focused on the current month beating the same month last year.  This makes three consecutive months of 2009 victories over 2008 (July 09 vs July 08, June 09 vs June 08, etc.).  As we have learned from this seminal post by Nicolai Kolding, the number of homes sold must beat prior years BEFORE we see a rebound in sales prices and market phases.
That's what we are seeing now.  2009 is beating 2008, handily, at that. See below.

Is This A Sign That The Waterfront Homes Market Has Already Hit Bottom And Is Climbing Back?
Let's step back and look at the entire year of Lake Martin MLS sales and compare it to other years.  When we do that, we find that this strong month has pushed 2009 way above 2008, and tied it with the (horribly dry environmental event that shall not be named) year of 2007.
Behold:
The total number of waterfront homes sold in the Lake Martin MLS is up 46% over last year, and is tied with 2007.  Through the end of July, 105 homes have sold in 2009.  Through the end of July 2008, only 72 had.  That's 46%, folks.
I think we have a good chance at a good August, and  I think by the end of September  / mid October we will have a shot at clinching a victory over 2008 as a whole.
Where are we now?
Given the sales climate at Lake Martin right now, I think it is worth at least considering that we may be in Kolding RE Phase VII. I am not saying we are there, I am merely suggesting that we are pretty close, and need to consider it.  At Lake Martin, our small sample size prevents us from looking at average price movements mid-year, so we are flying a bit blind, here.  But all good generals look at least 3 moves ahead.
Phase VII is the buyer's sweet spot!
In Phase VII, the numbers of sales are increasing, thereby lessening risk (since you're buying in a "rising" market) yet prices are still decreasing from supply pressures (aka "too many" homes for sale).
Does this fit the bill at Lake Martin? On the supply side the answer is yes. See the below graph. Even though we have started the seasonal draw down of waterfront homes for sale, we are still near record highs.
Phase VII to a buyer is like Relationship Phase Two to Seinfeld.
Phase / Schmase, What Does it Mean To ME?
Buyers – please give me a call or email.  I can help you NOT WASTE TIME on the "good deal" siren song, and plug you in immediately to what I feel will be the properties best suited for the ride back up – and MORE IMPORTANTLY – a great place for your family to make memories – which really should be the point of a Lake Martin home or lot, anyway.
Sellers – as you can see, homes ARE SELLING – but you must be priced, staged, and marketed right in order to rise above all of this market noise.  I have almost sold myself out of listings, praise God. I am interested in talking to YOU, TODAY!
For Every Post I Have Written On Sales Statistics, See:
Lake Martin Market Statistics Category
(*)Disclaimers: All of the above info was taken from the Lake Martin Area Association of Realtors Multiple Listing Service. Accuracy is not guaranteed but deemed reliable. The above does not include sales by FSBOs or developers that sell privately and not through the MLS. But, I do think that the above represents a very large majority of all sales on Lake Martin.