A very high percentage of waterfront homes on Lake Martin are on a septic system.
As a full time real estate agent at Lake Martin, I have learned that the septic system is one of the most important things to consider when buying a home here.
While I am not a professional in this field, I thought I would attempt to summarize the process of building and installing a new or repairing an old septic system, septic tank, or septic field line around Lake Martin.
Get an engineer to design a system – The engineer must make sure you know where all of the lot lines are, and the proper setbacks from those lines. They also must perform a percolation test to understand your lot's absorption rate. Once the system is designed I am pretty sure the County Health department must approve it on paper before you can proceed.
Get a septic installer to quote the cost of the system – As with any construction project, if you are installing a septic system on Lake Martin it's always a good idea to get an estimate from a few different reputable area contractors.
Install the system – The good contractors are usually very busy, so it might take a month for you to get one out to your house.
The County reinspects – After installation, the County Health Department comes out and reinspects the system to make sure you have built it according to design and code.
If you need references for Lake Martin area engineers, surveyors, and septic installers, I will be glad to provide them. Every case is different so please take my advice and be sure to get quotes specific to your home and lot. Don't just rely on a quote your neighbor or cousin received three years ago. Get specific.
At this writing, new septic system and septic lines are being installed at one of my listings at 236 Delilah Lane. I took the chance to shoot the above video to illustrate the process.
The septic guys around Lake Martin tell me that about 90% of the systems installed are pumped systems. This means the waste will be pumped from the septic tank to the septic field lines, which are basically a system of PVC pipes that allow the water to filter down into the ground. You can't have a lot of vegetation near the field lines, because you don't want roots to clog up your system. You will see in the video how they are clearing out some of the trees near where the field lines will go.
To trace the system as a whole, the waste is sent from your house to the septic tank. If the tank is uphill from your house, it goes to a pump chamber, then to your main tank. From there, if the field lines are uphill also (and they probably will be), it hits another pump chamber and then it goes to the field lines where it settles out into the soil.
If you have a question about septic tanks, please do not call me!!! I am just a real estate agent. If you have an issues or questions, you should consult with an engineer who designs septic systems.
If you have any questions about waterfront real estate on Lake Martin, you can contact me by calling me at the number at the top of the page or feel free email me! 
For other important things to consider when buying or building a home, CLICK HERE.
As the Lake Martin real estate market heats up, so do those that try and FSBO their waterfront home. I get it.
FSBO stands for "For Sale By Owner" – pronounced "FIZZ-bo" by the cognoscenti. Every market has their fair share and Lake Martin is no exception. As conditions shift into seller market status, it stands to reason that we will see more FSBOs. In fact, I usually counsel my more marketing savvy sellers to try selling it by themselves first. If you can call a few neighbors and friends and sell the home yourself, more power to you. Get a good idea of market value and a good real estate lawyer and you might pull it off.
The above note was sent to me by a buyer couple that I helped look around Lake Martin for a couple of summers. That's pretty normal – most second home buyers take a while to look since it's such a big decision.
Anyway, I showed this couple a variety of homes in different locations. I helped them get an idea of the market, and helped them sharpen their ideas about what they would need. They were pretty educated on Lake Martin real estate to begin with, since one of them is from here and they used to have a Russell cabin. So I wasn't guiding newbies, more like assisting grad students.
Their story had a happy ending! They ended up buying a home directly from a seller, a FSBO. I was really happy for them. They ended up writing me a sweet note and were quite nice about the whole thing. They were actually worried I would be upset! Ha!! Far from it!!
I was just glad to know they ended up with their Lake Martin dream home. Once I saw the home they bought, I couldn't blame them! It is perfect for them!
Since they wrote the note, my family and I have spent quite a few hours hanging out at their lake home, grilling out, wake surfing, and just relaxing. It has been great!
It's folks like them that make my "job" a lot of fun, and I am truly happy for them.
What are the forgotten items of Lake Martin home construction?
If I am building a home at Lake Martin, how is it different than building where I am from?

I hear these questions a lot. I am not a contractor, not even close. I am a simple real estate agent here at Lake Martin. But by the nature of being here, and selling here, I do hear quite a bit about the construction process. When waterfront lot owners or potential buyers ask me these types of questions, I always say:
It's pretty much the same except for a few big things.
That sounds pretty vague, but allow me a big of an explanation. Many times lot buyers come to Lake Martin with a construction cost in their head of $x per square foot. Maybe that's what they built their home for, or maybe they saw some tract home builder advertise for it.
Per square foot construction quotes can sometimes be pretty tricky. Even builders will tell you that because of differing finishes and quality.
But here at Lake Martin, I can think of at least four factors that you really need to consider when budgeting your home construction. After you read these items and watch my videos, if you have more technical questions, feel free to call me at the number at the top of the page, or contact me here. I will be glad to recommend reputable builders here at Lake Martin.
Dock:
A nice covered dock with floating dock and boat lift can easily cost $50k, but it's money well spent. Divide that money into the square footage of your home and you can see how it will wreck the stat. You will probably want a boat lift unless your neighborhood doesn't allow it or it will block your or a neighbor's view. And speaking of views – one of the tradeoffs of big views is that it usually means big waves. Big waves can potentially beat up your boat, and the best way to solve that is a boat lift. Don't scrimp on the dock, you will wish you did it right later. It's better to get the dock guys to make it right when they are there, the quality subcontractors are hard to schedule. Trust me – you will want a specialist here. Just because your cousin's second grade best friends pen pal has built a few tree houses doesn't mean he knows how to handle the forces present in a dock- water, wind, weather, and waves will always present special challenges. Here's a quick video I did about docks on Lake Martin:
Seawall:
Seawalls are also very important on Lake Martin. Remember – the dirt is the most expensive part of the investment. Don't let erosion wash money into the lake. As a side note, I have no idea why we call them seawalls here and at the ocean they call them bulkheads. No matter what you call them, as a lot buyer, you need to pay attention to the existence and condition of the seawall. If there is none, ask yourself, what kind will this eventually need? Are there neighborhood restrictions? What are my tastes? Rip rap? Wooden? Concrete? How tall does it need to be? This is another area that you don't want to go cheap. Read more about seawall construction HERE or watch the below video.
Foundation:
This is a guess but I would say that the majority of lots on Lake Martin will not need a crazy foundation. But some might. If the waterfront lot you are considering is super steep, you need to ask a builder about the potential of an expensive foundation. If it does, it may require a lot of money in concrete.
Septic:
The vast majority of homes on Lake Martin are on septic systems to handle their waste. There are some exceptions like Stillwaters and The Ridge where they have a private septic system that handles the entire neighborhood. The septic guys tell me that 90% of septic systems on the lake now require a pump to get far enough away from the water. This is because recent building codes require the septic tank and the septic field lines to be away from the lake, the home, and other lot lines. Septic systems vary greatly in price, depending on the size of the homes and how far away the field lines are from the home. Septic contractors tell me most systems are around $15k on septic system with a pump vs $7k on a gravity fed one.
Related Content:
CLICK HERE to learn more about seawall construction
CLICK HERE to learn more about boat lifts and docks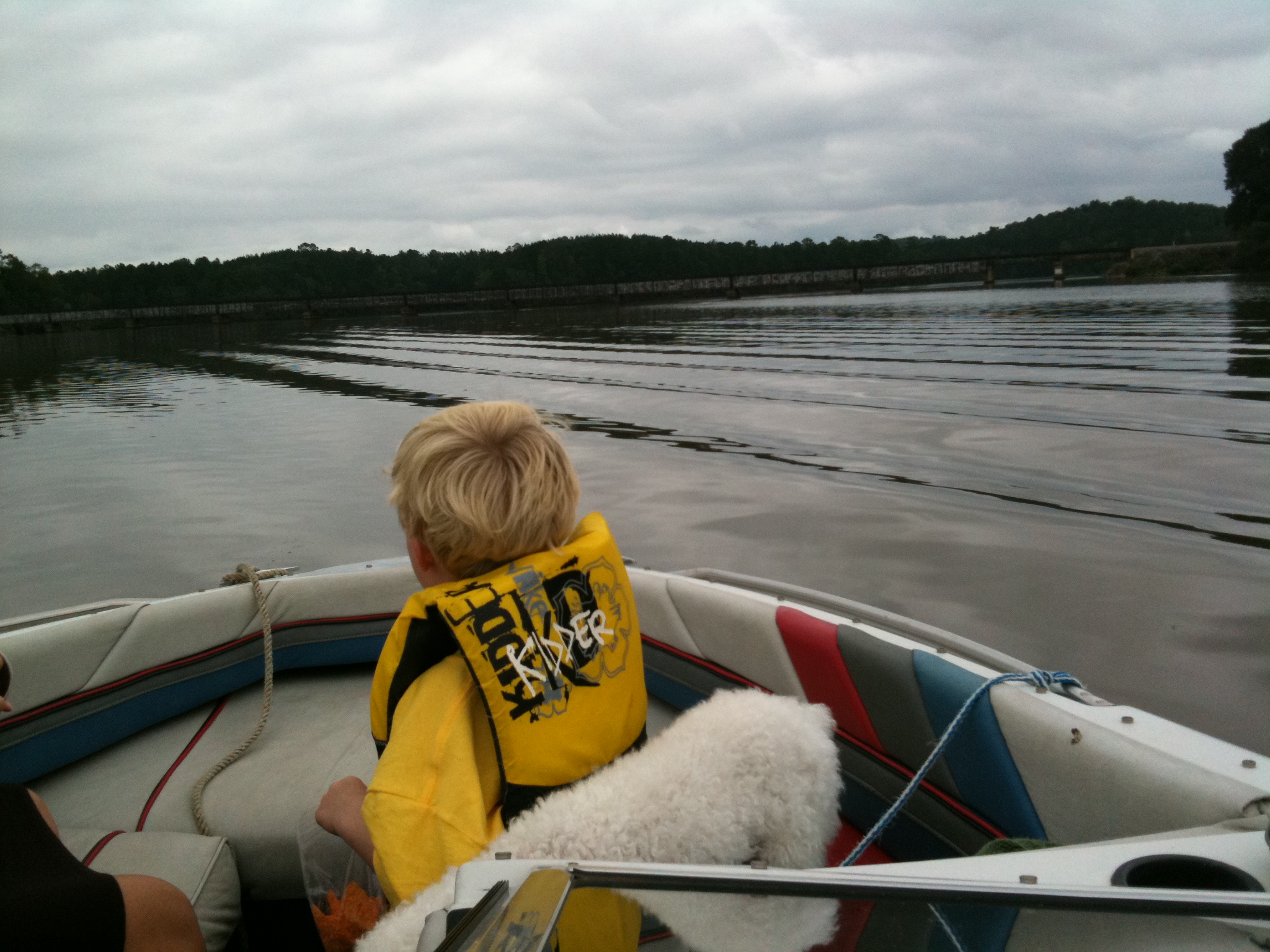 Lake Martin, Alabama, is the place to be on Labor Day.
What else would you expect me to say? I sell real estate here at Lake Martin. But the truth it the truth.
Here are a few things to do, a few events around Lake Martin for Labor Day 2015.  Keep in mind, they are not in order of importance, just order as they come to mind. If you want the best way to keep up with Lake Martin events, and an easy way to find the restaurants, shops, and landmarks I mention, download my FREE APP here.
Lake Martin Labor Day Weekend To Do list:
Friday Night On the Green – at Russell Crossroads
Saturday Pancake Breakfast – at Russell Crossroads
Saturday Lunch into Afternoon – watch football at The Landing at Parker Creek
Saturday Night – get your carb on at Lake Martin Pizza Co. or Oskar's.
Sunday Night – Concert at The Amp – Railroad Earth is the headliner but my money is on the Vegabonds.
The above are all pretty easy spots to find. Are you up for more of a challenge?
If so, then pierce the mysteries of NOCR – North Of Chimney Rock, that is. There is a movement among its adherents that NOCR is always the choice of the Lake Martin fan with discriminating tastes. It's been described as "the non-palooza side of the lake."
OK.
So I will announce a few of its treasures with decided non-palooza vagueness. No websites. No hashtags:
Peanut Point
That Ice Cream Place at Wind Creek Park
Smith Mountain Fire Tower
Tying up at the railroad trestle
An alternative to all of this is to go on a boat ride, 1970s style. In the 1970s, little grasshoppers, there were no cell phones. There were no land line phones, either, pretty much, because there was no sense in paying for service (and leasing a phone) for only half of the year. So when we went to see friends, we could not call them to see if they were there ahead of time. We just drove over there, totally without notice and without a sound track. We were also probably drinking real Cokes, too.
Downside – yes, there were strikeouts. But the upside is that when you found someone at home, it was a real treat. As the person who is potentially being visited, I can tell you it is great. Back in the 70s, when you saw another boat driving towards you in your slough, well, it was better than a package from Amazon.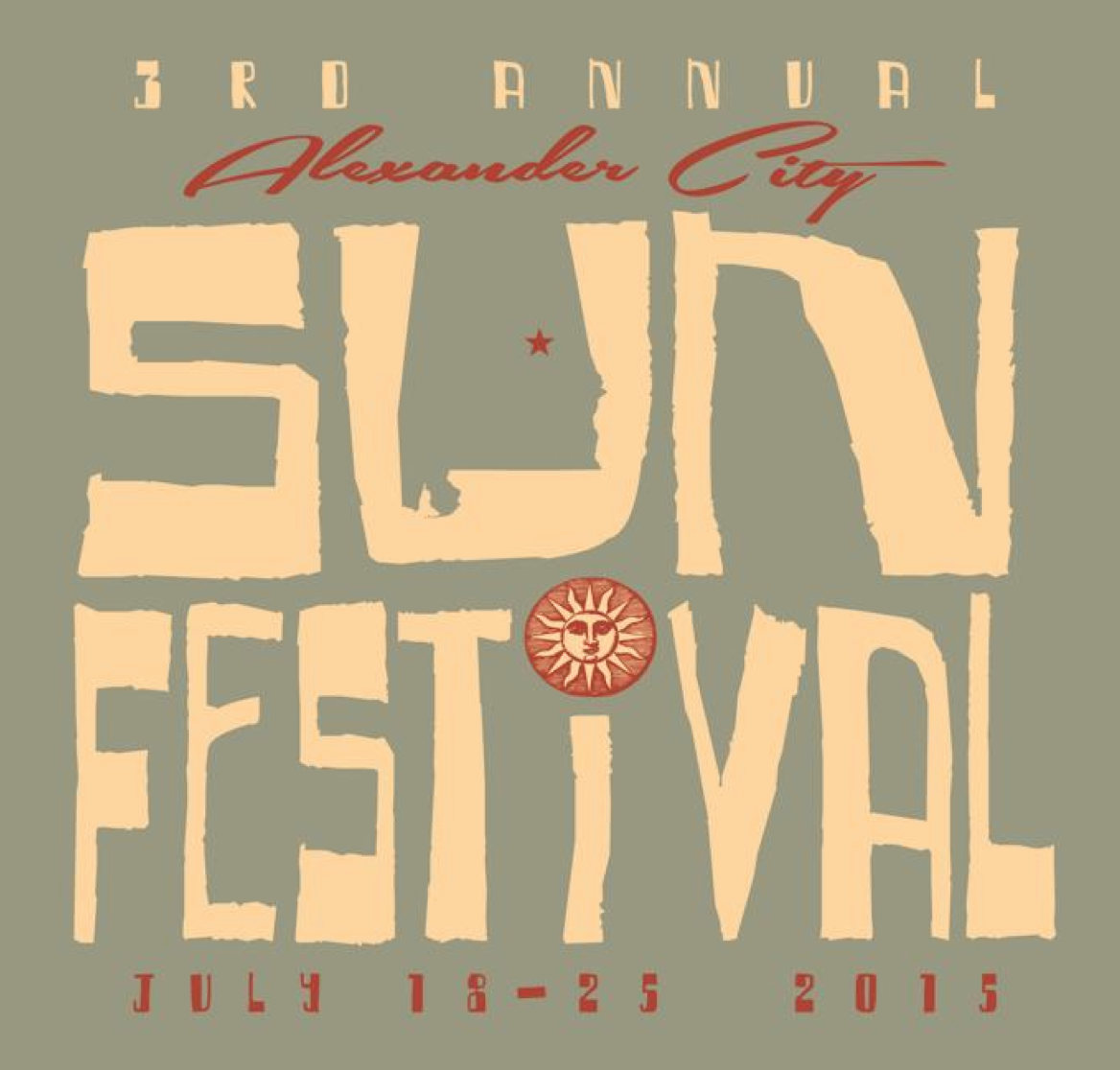 The Alex City SunFestival is a week long series of events coordinated by the Alex City Chamber of Commerce. It is a variety of things from hikes to downtown dancing! There is truly something for everyone. This is the third year of the festival. The Chamber has lined up a lot of local sponsors, and the entire community is involved.
For a complete schedule, see their website:
You can also see their Facebook Page here.
I think this is a great idea and it is really well done. Most of the events are free, but the week culminates in a Fireworks show and concert on July 25th by David Nail.
Here are the details:
This ticket will also get you into the Sun Festival Tailgate & BBQ Cook-off starting at 12:00Noon. 7:00pm Band Battle Winner 8:30pm David Nail 10:00pm Fireworks You will need a printed copy of your ticket to exchange for a wristband that will give you full access to all of the day's activities at the Charles E. Bailey Sportplex. You can bring your ticket to the Alexander City Chamber of Commerce to get your wristband or pick it up the day of the event.
I am putting some, not all, of the events on my Lake Martin Voice App.
Once again, congratulations to the Chamber and everyone in the Lake Martin area that has stepped up and made this week great!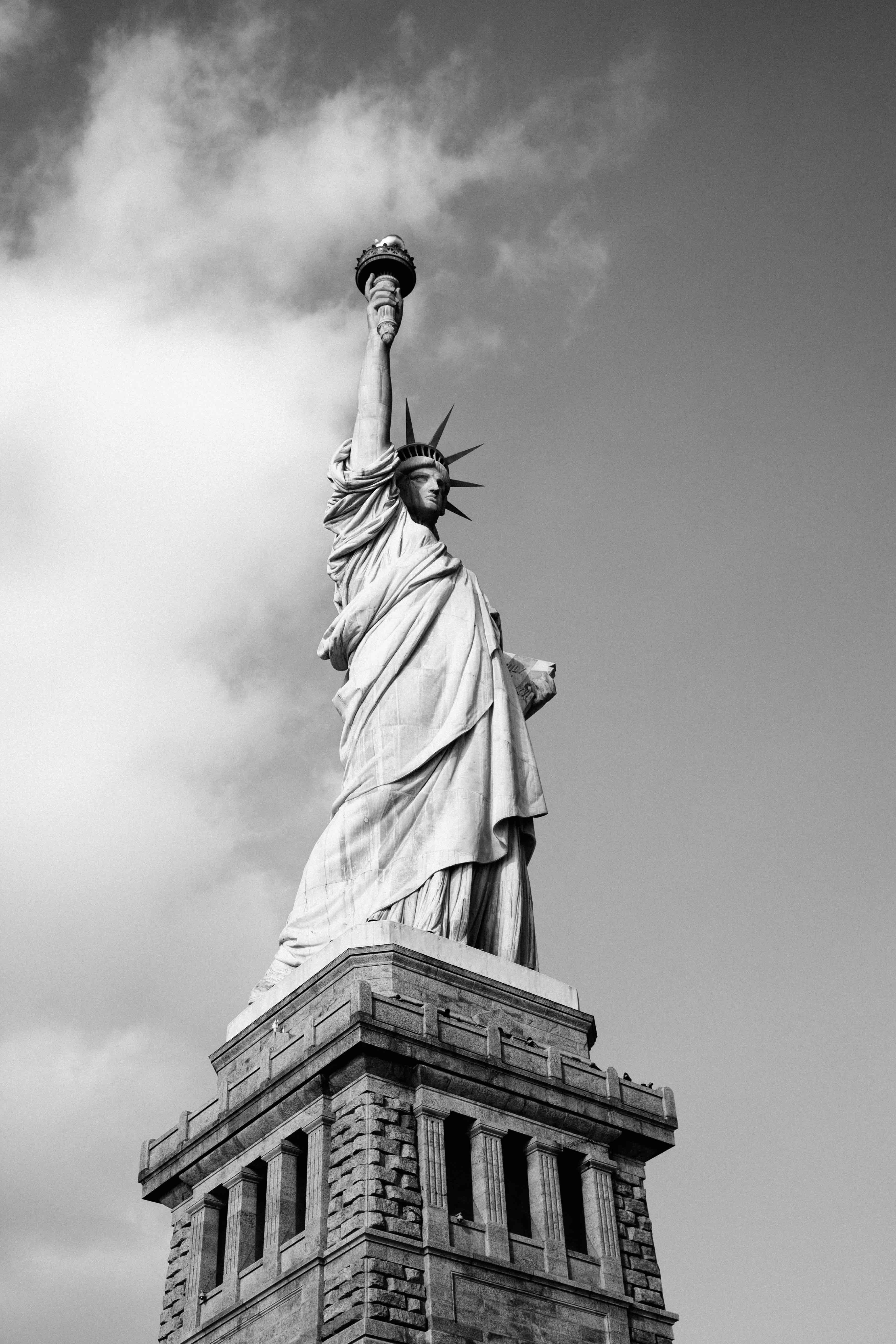 July 4th at Lake Martin
Lake Martin is the place to be this Independence Day with plenty of activities for everyone.
Sure, there's the fireworks show at 9 PM at The Amp. I challenge you to find a better one! But did you know about the concert before? See the Amp's site for more info.
A few other fun events:
July 3rd: Fridays on The Green, Wine Tastings, Arti Gras at Russell Crossroads; Live Music at Chuck's Marina
July 4th: Boat Parade at Kowaliga, Pancake Breakfast  & Arti Gras at Russell Crossroads.
July 5th: Worship God lakeside at Church In The Pines or Church of the Living Waters or any of the numerous Lake Martin area churches.
Why miss any Lake Martin events when you can download our FREE APP here?  Or go to your favorite app store and search "Lake Martin Voice."
John Coley's tips for a fun 4th of July at Lake Martin:
Wherever you go, whatever you do, please be careful and have fun.
If you are man enough to go see the fireworks by boat, have a sober driver and two sober spotters. Don't take off instantly and create huge hole shot waves. Take it slow and easy when you leave.
Don't pack a huge cooler from home. Stop in and give the locals some business. It's probably cheaper from wherever you are coming, is less of a hassle, and our economy is centered around tourism.
Don't complain about the boat traffic. We all know that you are so old you "can remember when…. "
Spend 10% more on fireworks than you planned.
Find a slough that is empty. Toss out a small anchor and float, if even for a few minutes.
Know that the U.S. is still the greatest country in the world. I am quite sure that no matter your political flavor, in the past 12 months there has been something in our country that made you shake your head and think the whole thing is going down the tubes. Cheer up. Be thankful for today, and resolve to help change tomorrow. America wasn't founded, nor was it made great, by apathetic whiners. That last bit is directed at me. I find myself saying "they ought to…." or "someone should …." a lot these days. My resolution is to pitch in and help, not complain.
Get a bad sunburn on purpose. Racoon eyes. Farmer's tan. How else will the folks at work know you've been to the lake? (I wrote that to see how many in my family read to the end).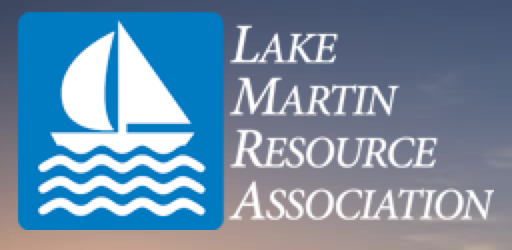 LMRA Annual Meeting 2015
When: Saturday, June 6, 2015 at 9:00 AM
Where: Harbor House at Children's Harbor
Make plans to attend and hear information on:
· Current break ins-Mack Daugherty-Chief of Security for Russell Lands
· Organizational changes and challenges-State Trooper Marine Patrol-Sgt. Mark Fuller
· Update on FERC EIS recommendation & COE Water Management Manual revisions – Steve Forehand, LMRA Officer
· Other LMRA programs
Non Members are welcome to attend!
For more info contact:
John Thompson, President
[email protected]
**********************
I am a huge supporter of LMRA (Lake Martin Resource Association) and all of the good they have done, and continue to do, for Lake Martin. They do it all, from lobbying FERC to picking up trash. I can't be there because I will be showing houses but please attend if you can!
In the flurry of activity around Lake Martin for Memorial Day, I realized I hadn't posted anything about ReMax Around the Lake's Linda Shaffer being on HGTV!
The Episode is called "All In The Family" and the link is here on HGTV. Click there for the latest but there is an upcoming airing on June 6 at 6:30pm ET / 5:30 PM CT.

I posted it on my Facebook page but hadn't said anything here. Linda was on an episode of Lakefront Bargain Hunt, just a week after Amy Clark was featured. It seems Lake Martin is having a real run of promotion by the network. I can't blame them, Lake Martin is a great place.
Linda's contact info is:
Linda Shaffer, GRI, ABR
REMAX Around the Lake
5295 Highway 280
Alexander City, AL 35010
Office Phone – 256 329-5253
Cell – 256 794-4641
shaffer @ lakemartin . net
http://lindashaffer.com
I also can't blame HGTV for selecting Linda. She is has been an outstanding agent for a long time and even better person for longer.  She lives in the same neighborhood as my parents. When I first started selling real estate in the Lake Martin area, one of the homes I was to show was Linda's listing. She invited me by her house and gave me lots of words of encouragement about the industry. I will never forget it. Also, her husband also offered to let me borrow his truck anytime, just in case I ever need it! That's the way they are.
The original episode aired on Mother's Day, which was appropriate. The show featured Linda helping her daughter Lacey and Lacey's husband John look for a home. Everyone came out looking great. Lacey, of course, is of Wickles Pickles fame, and John is a world traveling sculpture restorer for Robinson Iron. It had a happy ending and I thought they did a great job capturing Lake Martin in the fall!
I am so happy for Linda, and her entire family, as well as ReMax Around The Lake. A well deserved spotlight on some great people!
Friday May 22 was the Grand Opening of a new restaurant – Lake Martin Pizza! If you would like to call them, their number is (256) 373-3337 and they are located at 5095 Highway 49 S, Dadeville. Basically it's at the shopping center that is at the corner of Highway 49 and Tallapoosa County road 34. For their info see their: facebook page.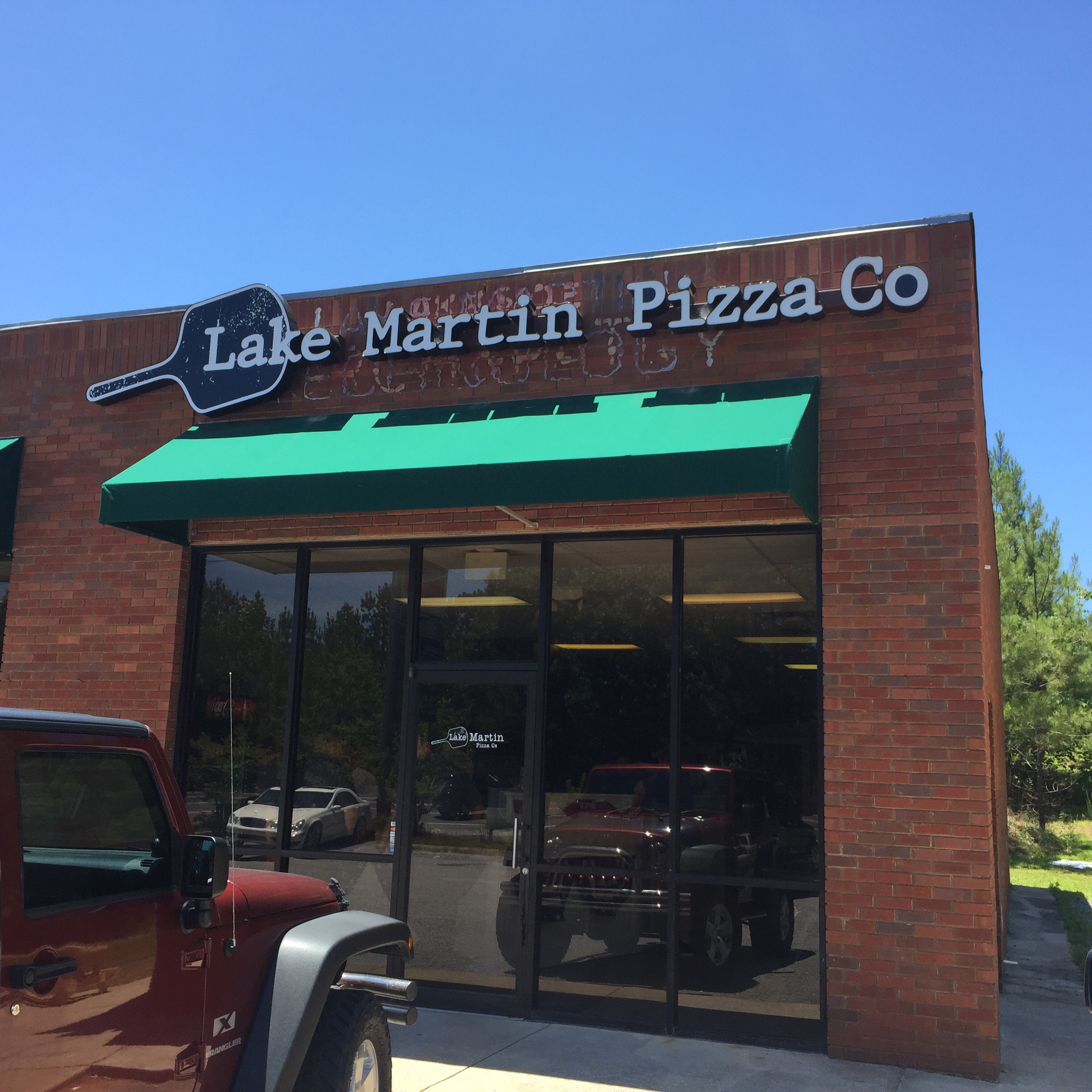 I am happy to report that their pizza is great! I ordered the "Kira's Favorite"– it was a sorta white pizza. It had chicken, pesto, feta, garlic, onions, and sun dried tomatoes. I really enjoyed it as well as the garlic rolls I got. I am not normally a garlic and onions guy but these were not overpowering. They are tasty!
They make their dough and sauce fresh each day and use as many local products as possible.
Plug for my free Lake Martin Voice app:
If you would like the easiest way to see the best Lake Martin area restaurants, on and off the water, plus their hours, their locations, and their menus, please download my Lake Martin Voice app. It's free, available on Apple, Android, and Kindle. Plus it is the best way to see all Lake Martin area events, weather, Marinas, and of course, the best mobile real estate search! CLICK HERE for the Lake Martin Voice App!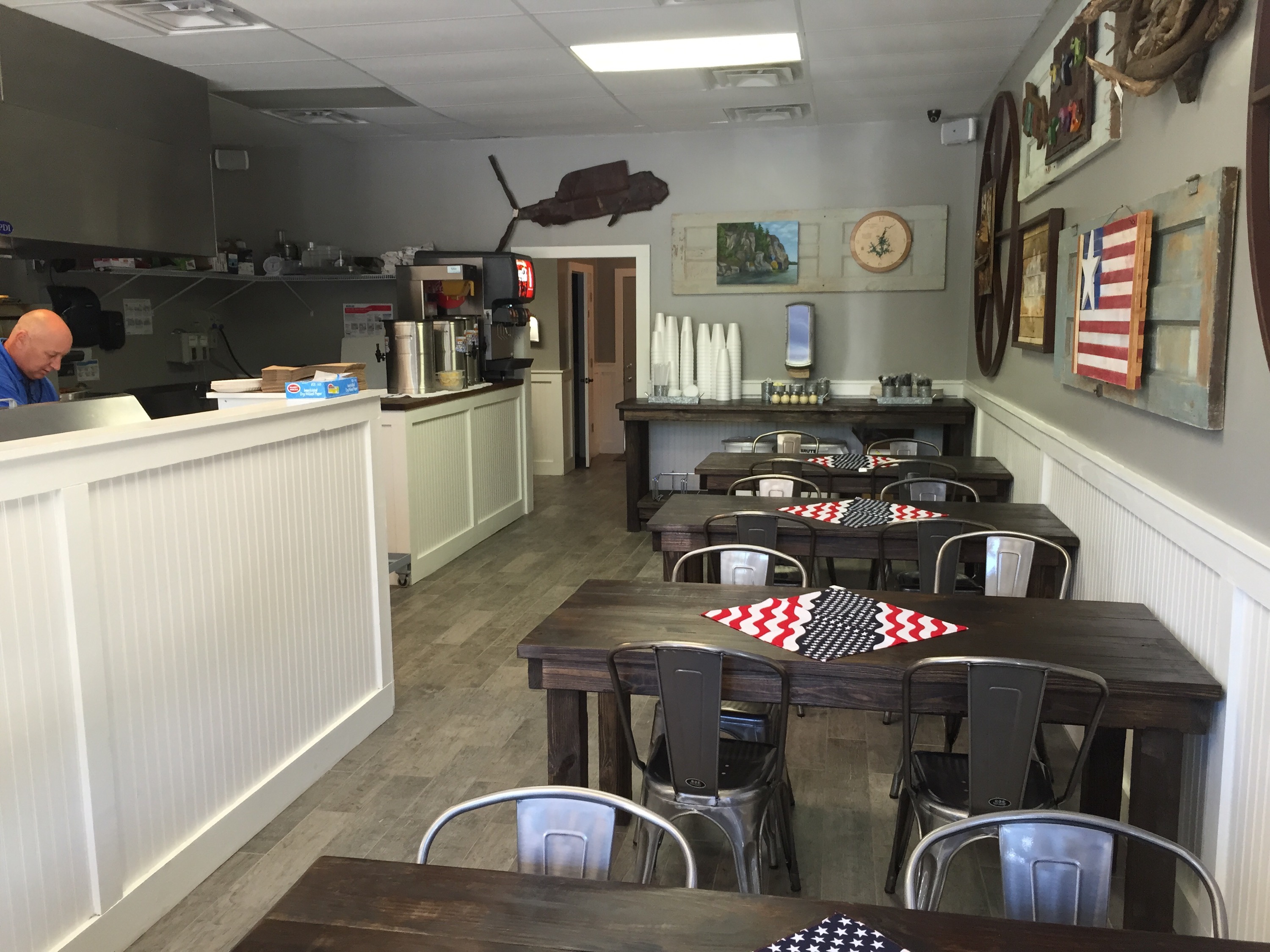 Future Plans for Lake Martin Pizza
I talked to the owner and here are his very near future plans:
Wine Bar – will serve beer and wine. Maybe a speciality drink, but the focus will be on wine and beer
Outside seating – they are creating a covered patio area to the side so they will have outside seating and a guitar player on weekends
There are a lot of great events and things going on at Lake Martin this year for Memorial Day 2015!
I would like to list some, not all of them below.
The best way to keep up with all events at Lake Martin is to download my FREE app, Lake Martin Voice.  Here's a quick video of how it works for Events:
The app is available for iOS in the Apple Store and Android also. Like I said, it's FREE. The app also has a quick guide to Lake Martin area restaurants, marinas, a real estate search, weather, and more.


Memorial Day Events for Lake Martin
Art on The Lake – is at Children's Harbor near Kowaliga Bridge. It is one of my favorite events all summer because they showcase the rich trove of artistic talent that is around the Lake Martin area. Plus, Children's Harbor is a charity near and dear to many hearts. It's on Saturday and Sunday, starting at 9 am. My tip is to go to the pancake breakfast below at 8 am on Saturday, then go to at 9 to Art on the Lake.
Crossroads Pancake Breakfast – at Russell Crossroads. It's $5, cash or check, and the proceeds go to the Crossroads garden. Saturday 8 AM – 9:30 AM.
Chuck's Marina – Chuck's Marina has really stepped up their game this year. They have added another oven to crank out more pizzas, and they have live music every weekend. Unless you download my app, Chuck's Facebook page is the best way to keep up with their music schedule. Friday and Saturday night, 8 PM to 11 PM, Friday and Saturday.
RXR Fest – Russell Lands is starting a new tradition called RXR Fest – music and fun and activities around Russell Crossroads and the Green at Catherine's.
But Seriously, please download my free app!
It gives you so much more than just Events.