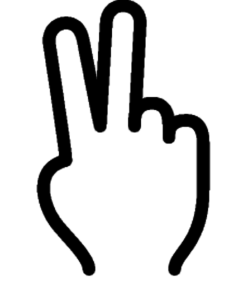 Have you heard the news? We are excited to hear that two cool businesses are coming to downtown Alexander City.
You are already familiar with one of them – Lake Martin Pizza. Its current location in Dadeville will remain open. They have signed a lease on a Broad Street location in downtown Alex City for their second location. We can't wait!

Lake Martin Pizza is known for their New York style pizza, fresh local ingredients and great service! One of my favorite pizzas at Lake Martin Pizza is named Kira's Favorite.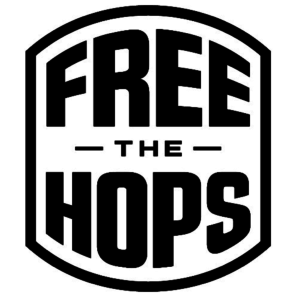 If you love craft brew beer like I do then the second new business to downtown Alex City will be one you will be excited about! Fermenter's Market on the Green will be opening soon.
Sylacauga is the home to Fermenter's Market at the Rex. So if you have been lucky enough to have visited that location you will have an idea of what to expect in Alex City – an excellent selection of craft beer, great wine and your favorite cocktails.
Click here to read the article from the Alex City Outlook for more information.
To stay in the loop about all things Lake Martin be sure to download the free Lake Martin Voice app!
Lake Martin waterfront vacationers:  I'm adding a "must-do" to your checklist for your next trip to Lake Martin.  Stop by Daylight Donuts in Alex City and stock up.
We all have our travel traditions, and picking up donuts on the way to the lake may become one of yours.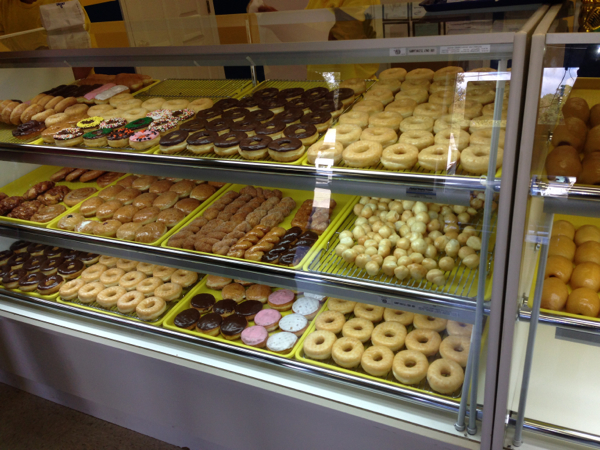 It's only a quarter mile or so off of Highway 280, right by the KFC.   At this posting, you can't find it on Google Maps or Yelp, so map the Alex City KFC and you're basically there.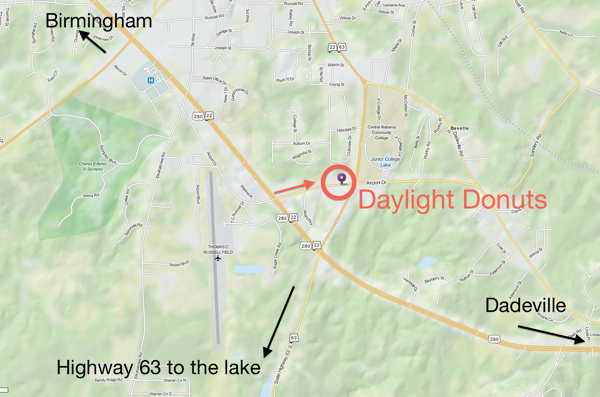 When I stop in, I tell myself its about supporting the local economy and doing blog research for my business. But really, it's just an excuse to get some really good donuts.  If you see my dad around town, ask him about the the apple fritter.  Or he may have already told you: he'll buy a few to take home, and claims that 12 seconds in the microwave results in confectionery perfection.  I know about the 12 second rule because he has mentioned it about 100 times.  And he is a true connoisseur of sweets.  It's got to be amazing.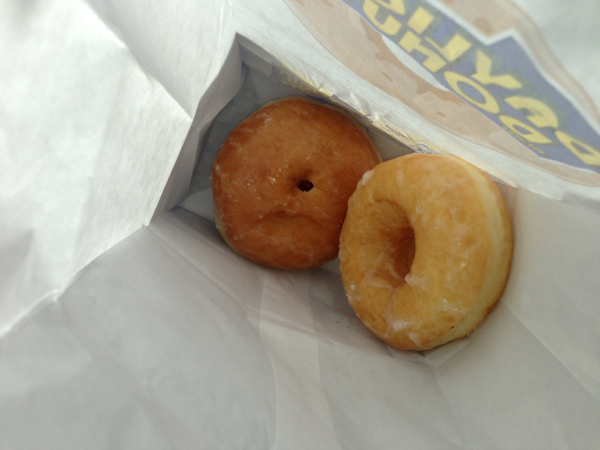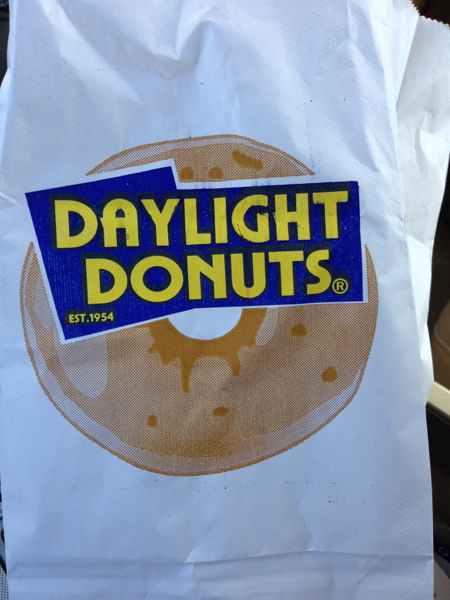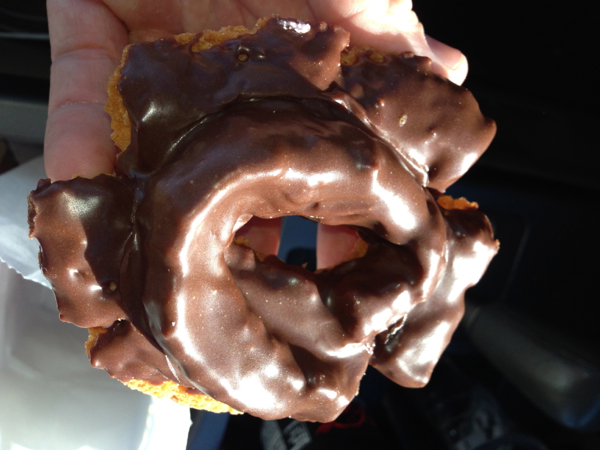 Part of the fun with vacation homes is the journey there and back.  When we visit my wife's parents in Florida, my kids start talking about our mid-way stop at Dairy Queen the minute we get in the car.  At least with donuts, you can have them the next day for breakfast.  Not so with a Blizzard.
If you're looking to buy a waterfront Lake Martin home to go with your Daylight Donuts, give me a call.  I'd love to be your realtor.  (334) 221-5862, or [email protected], or click here to contact me.
Lounge on the Spanish Isle of Mallorca or Abaco Island in the Bahamas. Fly fish in pristine Idaho or Colorado. Hunt at local favorite Enitachopco Creek, or explore the village of Alcester, England.
Do any or all of these – CHEAP – and get some feel good warm and fuzzies to boot.
How?
Come to the 13th Annual Auction benefiting Main Street Alexander City on Saturday, August 15, 2009 at the Aliant Bank Building on Highway 280, Alexander City.  Preview starts at 6:00 PM and Live Auction starts at 8:00 PM.
Supporters of Main Street Alexander City have donated these trips, and much, much more so that you can bid on them and win, and support the great cause at the same time.
In the past, these trips of a lifetime have sold for VERY low amounts. Now is your chance to treat yourself and claim it's for charity!
How much?
Tickets are $30 in advance from Main Street Alexander City, $35 at the door. But you will get plenty of beverages and heavy appetizers.  Call 256-329-9227 to get advance tickets.
Detail on The Trips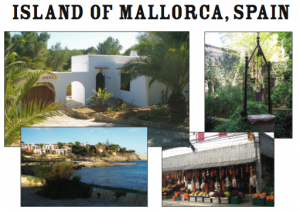 Mallorca – Mallorca is a Spanish island in the Mediterranean Sea.  It's known as a playground for European elite and celebrities.  And you, too.  Enjoy this two bedroom, two bath villa – schedule a custom time to fit your convenience.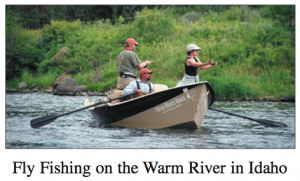 Fly Fish On the Warm River in Idaho – have you ever been out west to fly fish for trout? It's the best.
Warwickshire, England – visit and explore the quaint village of Alcester, England.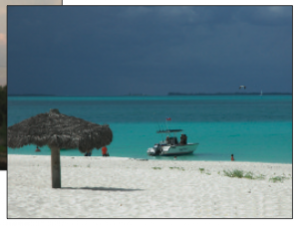 Treasure Cay – Abaco Island – The Bahamas – relax for 5 days and 4 nights in cottage that sleeps 6.
Silverthorne in Summit County, Colorado – room for 3 couples in this Colorado getaway.
Enitachopco Creek Hunting – 3 days and 2 nights of hunting on 1,400 acres of professionally managed hunting preserve, just north of Alex City.
Other cool stuff to win:
Dinner for 10 at Five Star Plantation * 3 hours of live, full band acoustic music by the Robin Hill Band * $1,400 off of a set of braces *  mailbox from Robinson Iron * MUCH MORE
SPECIAL FOR LAKE MARTIN VOICE READERS:
Mention that you read about it here and famed Auctioneer Walter Coley will personally serve you your beverage of choice at the auction, maybe in the middle of bidding!  Just write down your name and drink choice and give it to the person at the door.
On a personal note, I would like to compliment Main Street Alexander City on what a wonderful job they have done / are doing to preserve downtown.  They have realized that it takes a combination of helping local businesses, preserving history, and bringing meaningful, fun places to shop and spend time.  If you are a Lake Martin part timer and have not been downtown Alex City for a while, GO!  You will find something you like, I guarantee.
Between my cashed in kitchen passes and Thanksgiving break, it has been a while since my last post.  I tried to keep the Lake Martin Voice "A" students informed with my Twitter updates, which are visible at the bottom right margin.  I am enjoying using my Twitter account as a micro blog, a way to quickly update the world or link in to interesting articles or info from other bloggers.
Over Thanksgiving I mostly stayed away from the computer. I caught up on reading the WSJ.  I helped my kids swing on a vine in the woods. I read a bunch of good books about Alabama and the greater Lake Martin area.  It was glorious.  As a side note, I have created a Lake Martin Voice Library page.  Here I will post links to various books that I think the average fan of Lake Martin would like.  I promise to keep it on point, refusing to indulge myself with too many books on too many topics.  I will try to limit it to a.) Lake Martin history, and b.) real estate in general.  If any of you have any suggestions, please leave a comment on the Library page and help us all out.
You out of towners should consider a visit to your Lake Martin home in between now and Christmas.  If you have never been here when the leaves are gone, you're missing a treat.  Everything looks different (in a good way).  Almost no one is here, so it is incredibly peaceful.  Plus there are some things going on like opening of Catherine's Market at Russell Crossroad, and shopping in downtown Alex City.
I realize that every small town in America is pimping their downtown revitalization, but I submit that Main Street Alex City is on the right track.  Just about every building (with some notable exceptions) has been redone inside and out.  Carlisle's Drugstore – the iconic spot where you can get a scrip filled and eat an egg salad sandwich or a chili dog – did a great job.  Henry Foy has a great little wine store, and is expanding into his own renovation.
Another huge surprise is the renovation of the old Queen's Attic Antiques building by Dr. Larry Tuggle.  he gutted the entire place and transformed it in to a Bourbon Street – esque town experience, complete with cobblestones and clocks.  He created little micro stores inside, which play home to many little local vendors.  It is really cool.
Some pics:
Note all the wrought ironwork:
each mini store is unique: