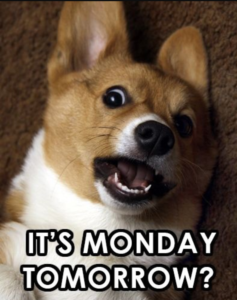 So how do you feel about Mondays? Maybe a free boating clinic at Blue Creek Marina on Lake Martin would help with Monday blues!
One Monday a month from now thru October, captains from Blue Creek Marina will focus on a different boat type to help you learn to safely operate and dock your boat.
Registration is required. Space is limited. Hours for the clinics are 10 a.m. to 3 p.m. Call Jennifer or Nicole at Blue Creek Marina to reserve your free spot. 256-825-8888.
Snacks and bottle water provided – bring your own lunch.
See the schedule listed below.
Pontoons:
March 6, April 3, May 1, June 5, July 10, August 7, September 11, October 2
Towboats:
March 13, April 10, May 8, June 12, July 17, August 14, September 18, October 9
Sterndrives:
March 20, April 17, May 15, June 19, July 24, August 21, September 25, October 16
If you would like the best app for Lake Martin, Alabama, complete with events, eats, home search, and landmarks, please see my Lake Martin Voice App. It's free! Just search "Lake Martin Voice" in the app store.
A reminder for you to take advantage of the free Driving and Docking Clinics being offered by Singleton Marine at Blue Creek Marina – lots of dates remaining!  I wouldn't want you to miss the boat!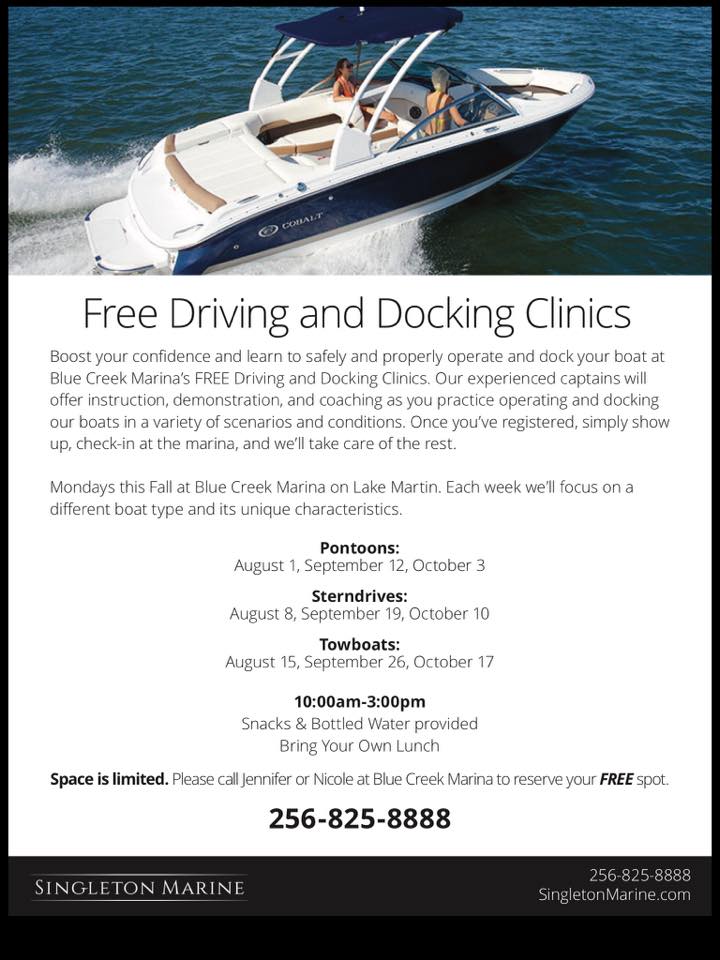 Blue Creek Marina is located at 7280 Hwy. 49 (aka Stillwaters Hwy.) in Dadeville.  Click here for the Google Maps location.
For other events around Lake Martin download my free app:  http://lakemartinvoice.com/app
The Wakeboard Clinic at Blue Creek Marina this summer was fun!  If you hear about one of these events at the Lake – GO!  It is the perfect activity for a warm summer day and the clinic is open for all levels of experience.
And in case you were wondering – the answer is no, that is not me showing off my awesome wakeboarding skills.  But my sons did learn some new acrobatic maneuvers and we want to say a big THANK YOU to Singleton Marine on Lake Martin for hosting the Liquid Force Wakeboard Demo Clinic at their location – Blue Creek Marina.
If you want to know about events around Lake Martin be sure to sign up for my free app!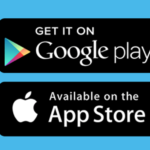 The Lake Martin Voice App is available
on the Apple App Store or on Google Play.
Thanks again to Singleton Marine – Blue Creek Marina!