Lake Martin Voice Realty
info@lakemartinvoice.com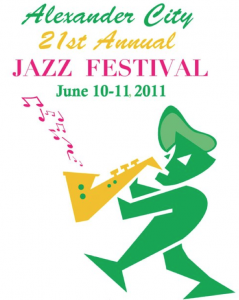 The 21st annual Alexander City Jazz Festival is THIS weekend – June 10-11, 2011.  It's 2 nights of outdoor fun and FREE music:  Friday night in downtown Alex City, and Saturday night at the Lake Martin Amphitheater.
This event is always a good time and one of the Lake Martin area's biggest parties. In fact, it is one of the few remaining music festivals of its size in the southeast that is still FREE.
It's also family friendly, and both locations will have food vendors and t-shirt sales.  Bring your coolers, drinks, blankets and folding chairs, and settle in for 2 nights of great music.
Here's the lineup for both nights:
Friday, June 10: Strand Park, Downtown Alex City
6:00 pm              Davin McCoy and the Coming Attractions
7:30 pm              Deep Fried Five
9:00 pm              Wet Willie
Saturday, June 11: Lake Martin Amphitheater
6:30 pm              Yonrico Scott Band
8:00 pm             Randall Bramblett with Geof Achison
For more information, click on the following links:  Alex City Jazz Fest 2011,   Lake Martin Amphitheater
Here's a video of the Lake Martin Amphitheater if you are unfamiliar with it.  I shot it last summer, but the tips and directions I give still apply today:
New videos of Lake Martin, Alabama, tornado damage and an amazing survival story by a Lake Martin area business.
I spent Friday, April 29, 2011, in the Tallapoosa County Road 34 area.  This area of Lake Martin was the site of much damage – a direct hit from the tornado that passed through on Wednesday, April 27.
The Alabama State Troopers had a roadblock up on County Road 34 to limit traffic flow to the absolutely necessary.  I was shocked and amazed when I saw the damage and destruction the tornado left behind, especially to two area businesses: Kelley's Heating and Air, and The Green Monster Fishing Light.  They are located at about 11003 County Road 34, Dadeville, AL 36853.
I shot a quick video of one of the more amazing scenes I have seen: the tornado picked up weights and threw them about 200 yards.  One of them was a 70 pound dumbbell. It was hard for me to understand how it could pick up something so heavy, with so low a profile and center of gravity. But it did, and did it en route to completely destroying the Kelley metal building and ripping trees from the entrance to Maxwell Gunter Recreation Area.  Check out the video:
I then went and interviewed Ronnie Dennis of The Green Monster Fishing Light.com.  He lives close by ground zero, and his father somehow miraculously survived a direct hit from the tornado while inside the metal building. I found his story to be inspiring, I hope you do, too.
Tomorrow I plan to get back out to the Tallapoosa County area and talk to volunteers and firemen that are working feverishly to help those in need.  As of noon today, Tallapoosa County, Alabama was still not on the disaster area list.  This must be sheer ignorance on someone's part.  If they could see a fraction of the tornado damage here, we would receive some more aid.
Lake Martin stretches over three Alabama counties: Coosa, Elmore, and Tallapoosa.
For more images of the tornado's aftermath at Lake Martin:
Lake Martin Voice Photos on Flickr
Lake Martin Dock Company Photos
The Church of the Living Waters at Stillwaters is one of two outdoor, non-denominational, lakeside churches on Lake Martin. It's convenient to those of you who live or vacation on the east side of Lake Martin, and it's a casual (shorts and t-shirts) worship environment right on the shores of Lake Martin.  You can drive your boat to the Sunday morning service – now that's unique experience –  or you can arrive by car, golf cart, or bike.
Guest preachers and musicians rotate through the pulpit from Easter Sunday through Labor Day.  All services (except the sunrise Easter service) begin at 9:00 am.  They also do weddings.
The Church of the Living Waters has a great website, so to get more information and directions, go to  http://www.colw-sw.com/.
Church in the Pines is the other outdoor worship facility, and it's located on the west side of Lake Martin right off of Highway 63, by Kowaliga Bridge and Sinclair's restaurant.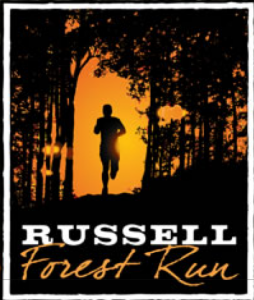 Attention runners (and walkers):  Click here to register for the 2nd Annual Lake Martin Russell Forest Run on Saturday, February 26, 2011!  If you haven't explored the new Russell Forest Trails yet, this is a great way to experience a part of this 20,000+ acre trail system that lies a little north of Kowaliga Bridge, off of Highway 63.  It's also a good reason to make a winter trip to Lake Martin.
I had a good time running the 10K last year, so I'm signing up again. The registration website describes the terrain as "gently rolling," but since I am used to training on some pretty flat ground, it was more than gently rolling to me.  And a little chilly.  But definitely a fun time.  There is a 5K option this year, and you can always walk if you don't like running.  Oh – and the shirts they gave out were that cool, athletic "breathable" kind, – a step up from yet another cotton t shirt (for 10K runners only).  Maybe they'll do that again.
I'm looking for runners and walkers to join the Lake Martin Voice Realty team, and I'd love for you to sign up with us when you register.
Here's a quick video clip from last year's post-party
I recently filmed a hike my family took on some of these trails.  To get a sneak peek at the roads you'll run, check it out:
Looking forward to seeing you there!
Lake Martin's Aquapalooza 2010 is this Saturday, July 24th.  The free concert is from noon to 7 pm in front of Sinclair's restaurant in the Big Kowaliga area of Lake Martin (by Kowaliga Bridge, aka Highway 63 Bridge).
The featured artist, John Anderson, will wrap up the show (Think, "Seminole Wind").
I went by Kowaliga Bridge this morning and shot some video of the set up.  The logistics worked last year, so bring your boat and enjoy a really fun afternoon on Lake Martin.   Take a look:
What: Lake Martin's Aquapalooza 2010
When: Saturday, July 24,  12pm -7pm
Where: In the Kowaliga area of Lake Martin between Church in the Pines and Sinclair's Restaurant (off of Highway 63)
Reservations: not required
Church in the Pines on Lake Martin is an integral part of lake life for many families.  It's an outdoor, casual, nondenominational, Sunday morning worship service.  Guest preachers and musicians from the area rotate through the pulpit, and all ages are invited to attend.
You may have seen Church in the Pines if you've driven by boat to Sinclair's restaurant. It's just north of Kowaliga Bridge.  If you come by car (most folks do), there is parking off Hwy 63 as you turn into Kowaliga Marina.
For the worship schedule visit the Children's Harbor website.
[edited 9-12-12]: ALL BRIDES TO BE, PLEASE NOTE: I am a mere real estate agent. This is a real estate blog. Please do not contact me about reserving Church in the Pines or Children's Harbor Chapel.
To reserve Church in the Pines or Children's Harbor Chapel, contact:
To contact Children's Harbor call:(334) 857-2694
If you decide to call me, please don't get mad at me when I explain I am merely a Lake Martin real estate agent. I am not trying to prevent you from booking your wedding. I understand that booking a wedding at Lake Martin is really cool, and I understand that finding a venue for a wedding is stressful. But please know that I am not the one you need to contact.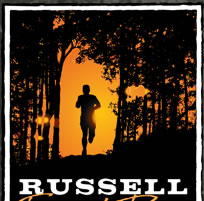 The Russell Forest Run is this Saturday Feb 27th.
 The 10k starts at 8 am.  10k is equal to 6.2 miles. $40 entry fee until feb 26th it is $50 the day of the race.
The one mile fun run starts at 9 am.  Entry fee is $10
You can pick up your packet at the Discovery Center in between Catherine's Market and Spring House on Friday afternoon  between 4 and 6 pm, or on Saturday morning from 6 to 7:30 am. Good luck, hope to see you there.
As a Lake Martin blogger, and huge Elvis fan, I must say that the above was my favorite headline I have ever written.


For those of you that are hip to the Lake Martin Voice Twitter stream, you have already heard the news.
Tonight, July 3, 2009, the King of Rock n Roll, Elvis "The Pelvis" Presley, will be appearing at Jim's Bait Shop, on Highway 50 in Walnut Hill, Alabama, just south of Lake Martin.
I am going to try to be there to get some video – but if anyone else can get pics or video – PLEASE send it to me.  Or better yet upload it to the I Love Lake Martin group on Flickr. It's free.  Or you can use Twitpic or Flickr 2 Twitter to upload pics and video, just make sure to type in #lakemartin somewhere in the description so the rest of us can find it!
And yes, the above is a picture of the back of the self car wash & and vacuum area at Jim's.  The King will truly be amongst the people.
And, as E himself said in King Creole, "Crawfish!"
To continue the post I did yesterday on Lake Martin's  Deadening Alpine Trail, I wanted to include these photos of the Cherokee Ridge Trail.
The Cherokee Ridge Trail is also maintained by the (duh) Cherokee Ridge Alpine Trail Association.  Its trailhead is on the Scenic Overlook, on Overlook Drive off of Highway 50, just east of Martin Dam.  It's kind of near Ghost Hollow and Whiskey Ridge if you know where they are.
The Scenic Overlook offers stupendous views of Lake Martin, looking west, all the way to Kowaliga Bridge, with a little bit of a vision to the south (Martin Dam) and the northeast towards Chimney Rock. If you ever want to get a sense of the VASTness of Lake Martin, head here.  Take a picnic, there are lots of little tables and lots of paved parking.  From there you can drive down to Martin Dam (if the road is open) and check out the Dam close up.
The Cherokee Ridge Trail is actually a system of trails. There are 3 that can be accessed here, The Cherokee Ridge Alpine Loop, The Chimney Rock, and the Kowaliga Bay Trails.  Depending on how you hike it, you can take a 1 mile up to 7 mile hike.
The trailhead is similar to the one on Deadening Alpine Trail in that you have a little sign in box and can borrow a staff if desired. Be sure to sign in so that they have an accurate count of visitors.
As on all trails, please be careful and proceed at your own risk. This particular trail gives spectacular views, especially in the winter and fall when the leaves are changing colors or have no leaves so you can really see the water.
Related Post: