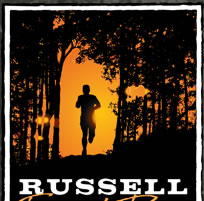 The Russell Forest Run is this Saturday Feb 27th.
 The 10k starts at 8 am.  10k is equal to 6.2 miles. $40 entry fee until feb 26th it is $50 the day of the race.
The one mile fun run starts at 9 am.  Entry fee is $10
You can pick up your packet at the Discovery Center in between Catherine's Market and Spring House on Friday afternoon  between 4 and 6 pm, or on Saturday morning from 6 to 7:30 am. Good luck, hope to see you there.
As a Lake Martin blogger, and huge Elvis fan, I must say that the above was my favorite headline I have ever written.


For those of you that are hip to the Lake Martin Voice Twitter stream, you have already heard the news.
Tonight, July 3, 2009, the King of Rock n Roll, Elvis "The Pelvis" Presley, will be appearing at Jim's Bait Shop, on Highway 50 in Walnut Hill, Alabama, just south of Lake Martin.
I am going to try to be there to get some video – but if anyone else can get pics or video – PLEASE send it to me.  Or better yet upload it to the I Love Lake Martin group on Flickr. It's free.  Or you can use Twitpic or Flickr 2 Twitter to upload pics and video, just make sure to type in #lakemartin somewhere in the description so the rest of us can find it!
And yes, the above is a picture of the back of the self car wash & and vacuum area at Jim's.  The King will truly be amongst the people.
And, as E himself said in King Creole, "Crawfish!"
To continue the post I did yesterday on Lake Martin's  Deadening Alpine Trail, I wanted to include these photos of the Cherokee Ridge Trail.
The Cherokee Ridge Trail is also maintained by the (duh) Cherokee Ridge Alpine Trail Association.  Its trailhead is on the Scenic Overlook, on Overlook Drive off of Highway 50, just east of Martin Dam.  It's kind of near Ghost Hollow and Whiskey Ridge if you know where they are.
The Scenic Overlook offers stupendous views of Lake Martin, looking west, all the way to Kowaliga Bridge, with a little bit of a vision to the south (Martin Dam) and the northeast towards Chimney Rock. If you ever want to get a sense of the VASTness of Lake Martin, head here.  Take a picnic, there are lots of little tables and lots of paved parking.  From there you can drive down to Martin Dam (if the road is open) and check out the Dam close up.
The Cherokee Ridge Trail is actually a system of trails. There are 3 that can be accessed here, The Cherokee Ridge Alpine Loop, The Chimney Rock, and the Kowaliga Bay Trails.  Depending on how you hike it, you can take a 1 mile up to 7 mile hike.
The trailhead is similar to the one on Deadening Alpine Trail in that you have a little sign in box and can borrow a staff if desired. Be sure to sign in so that they have an accurate count of visitors.
As on all trails, please be careful and proceed at your own risk. This particular trail gives spectacular views, especially in the winter and fall when the leaves are changing colors or have no leaves so you can really see the water.
Related Post: