HGTV fans everywhere discovered Lake Martin last night!
House Hunters featured Lake Martin on it's Memorial Day 2014 show.  As a Lake Martin realtor, I've talked to people from all over the world about Lake Martin's waterfront real estate – Africa, Turkey, Canada, Argentina, Mexico, and Red Hill, Alabama.   Lake Martin truly has a global reach, and this House Hunters episode is proof of that.

I'm assuming that everyone with a TV knows the premise of House Hunters.  I admit, I've had daydreams of bringing America to Lake Martin via this show.  I'm all about real estate video – I currently have 356 videos about Lake Martin real estate on my LakeMartinVoice Realty YouTube Channel!  But I was not the realtor on this House Hunters episode. Erin Johnson of RealtySouth's Auburn / Lake Martin office really did a fantastic job representing our area, so congratulations, Erin!  (The episode will air again on June 29 at 7:00pm eastern if you didn't catch it last night.)
A quick synopsis:
A couple from Helena, Alabama, scour the lake for a low maintenance home for their family of five.  Hubby Paul wants a "fish camp style" home, (which is what I call a cabin) with a big yard, and Neely wants a "cottage style" home with granite counter tops.  Will they ever agree?
After the show's introduction of characters, it gets interesting.  Their price range is the ever popular $350-400k range, and as the couple makes their way through the three homes on their list, I think, "I have two homes for sale right now that are almost identical to two of the homes this family has selected!" Uncanny.
So for all of you who enjoyed last night's show, and to all of you who are currently house hunting at Lake Martin, I'm going to do a quick  Lake Martin Voice Realty version of House Hunters right here!  To follow the sequence of the Lake Martin episode . . .
First – The cottage style house with all the upgrades.
Paul and Neely walked through a home in The Village.  That home happens to be a door or two away from my listing, 52 Cottage Loop, the good news is it's the lowest priced home in The Village right now, has a great view, and it's a toothbrusher (no updates needed, just bring your toothbrush):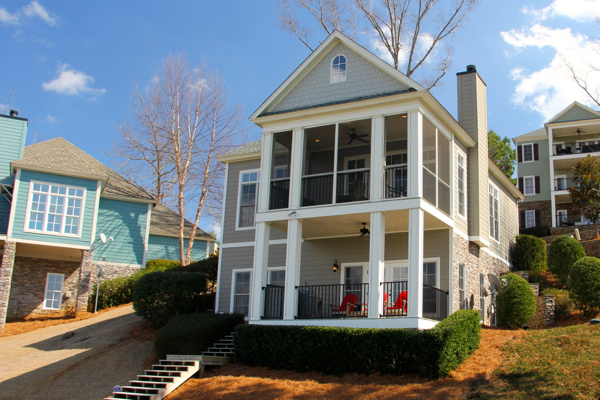 And guess what?  I make my own video tours of all of my listings, so tour away, just like on House Hunters!  Here's the VIDEO TOUR for 52 Cottage Loop.  Isn't this fun?
For all of the listing information on this home, please see its page on my blog: 52 Cottage Loop in The Village on Lake Martin.
Next up, the affordable, family friendly, low maintenance home with the big yard.
Paul and Neely saw (and bought) a home with the exact floor plan as a home I have listed, 108 Leisure Lane.  It is virtually the same house on a different lot, and my listing has more shoreline (for a slightly higher price).  For those of you who saw the show last night, the similarities are going to be almost eerie.  Paul and Neely, don't you agree?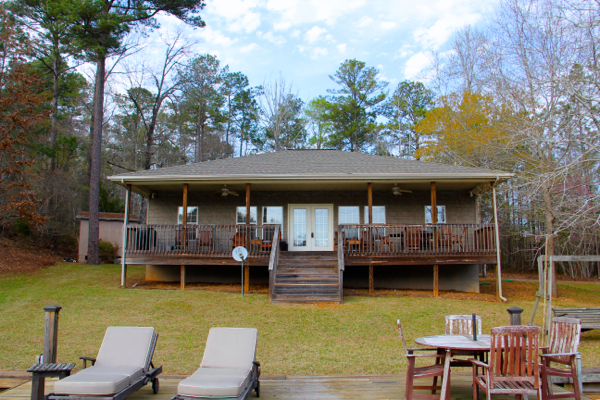 And again, because it is a Lake Martin Voice Realty listing, it already has its own VIDEO TOUR!  I even have my own in-house Suzanne Whang style host to narrate each tour.  No need to wait for the next House Hunters episode:
For all the listing info on this home:  108 Leisure Lane on Lake Martin.
And Third:  The architect-designed camp style lake home with amazing finishes and charming detail.
Paul and Neely saw a Bobby McAlpine Group designed Camp Home across from Blue Creek Marina and the Highway 49 Bridge.  This home is not currently listed on the Lake Martin MLS.
Similarly, for my Lake Martin Voice Realty house hunting tour, I chose an architect designed home that is not currently on the MLS.  I have a private video tour of a Bill Ingram water access house in The Ridge.  I don't mean to exclude anyone, but I can't post my video tour here because it's not my listing.  But yes, I do make videos of other agent's homes for my clients and give them a private email link to view the home on YouTube.  So I need to be your real estate agent to give that kind of access.  It is exclusive.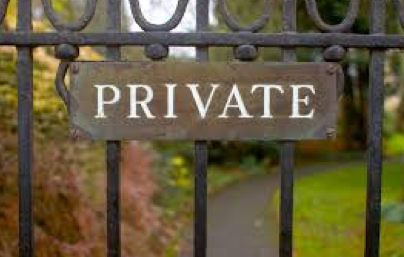 So how did I do?  Did you enjoy the tour?  Which home are YOU going to pick?
I end this post with two calls to action today, instead of my usual one:
1) If you are interested in Lake Martin real estate, buying or selling, give me a call.  I help buyers and sellers at Lake Martin, 100% of the time.  It's my area of expertise.  Give me a call at 334  221 5862, or email me at john (at) lakemartinvoice (dot) com, or click here to contact me.
2)  If you are from HGTV, here's my shameless self promo:  You've seen how picturesque and fun Lake Martin is, and hey – we're only 2 hours from Atlanta. I know you have studios there!  Knoxville is not far, either! I am not afraid to be on camera, and I will not charge extra for my slow southern drawl.  And I have all kinds of interesting clients with great stories to tell.  HGTV – you may also call please me at 334  221 5862, or email me at john (at) lakemartinvoice (dot) com, or click here to contact me.  Let's make this happen!
I took my first official working boat trip a few weeks ago, right in the middle of the "greening" phase of spring at Lake Martin.  Everything is that vibrant, exciting green, and the sky is that clear bright blue – it's beautiful.
From the boat, I took the pictures below of a great lot I have listed for sale in the Smith Mountain area, Lot 4 Phase 2 Smith Mountain Drive.  I love this lot because of it's unique location.
The future owners of this lot will have a true year-round Lake Martin home.  In the summer, hop in the boat enjoy all the traditional fun and sun activities.  In the fall, winter and spring, get outside on the Smith Mountain trails.   This lot is within walking distance to some of the most awesome hiking trails in our area.  Outdoor activity during all seasons, just outside of the doorstep.  And the future owners can bring their own builder and design this doorstep, too!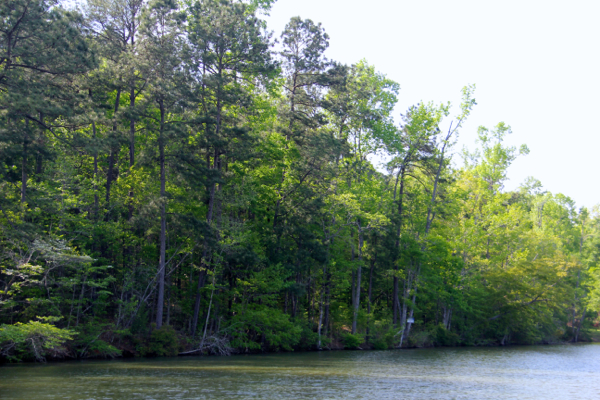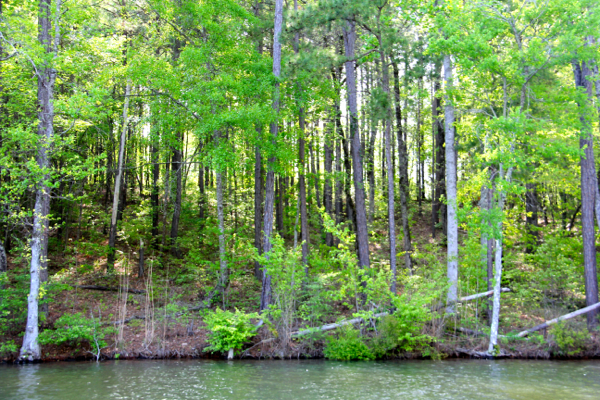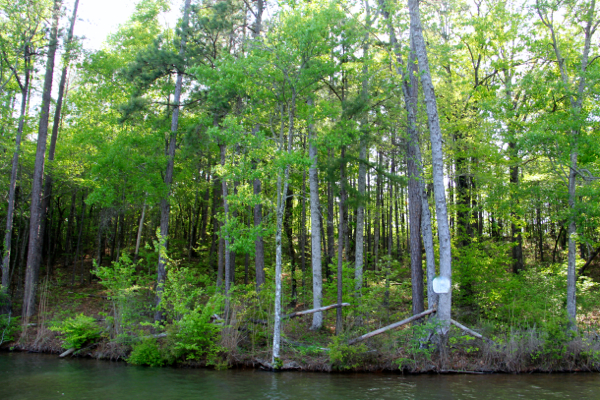 For all of the listing info on this lot, click here.  If you have any questions, or would like to know more about Lake Martin lots and real estate in general, give me a call at 334 221 5862, or email me at john at lakemartinvoice dot com.
Welcome to Lake Martin and welcome to LakeMartinVoice.com!  If you're researching a waterfront real estate purchase, I hope this website will become your favorite tool, and, let me be honest – I hope one day you'll give me a call and hire me as your realtor.  I realize that the last thing buyers and sellers want to do is call a cheesy realtor, so this website is my attempt to gain your trust by putting the best real estate info into your hands and letting you take the lead.
So what's the deal with my company's name, Lake Martin Voice Realty?  Am I am radio station? No.  Am I a boutique ( a trendy word for small) real estate company that deals exclusively with Lake Martin real estate? Yes!
LakeMartinVoice.com exists to put all of the most accurate and most current Lake Martin real estate information in one location.
1)  Search the Lake Martin MLS – without a doubt, the most accurate and timely source of listing information. All realtors, all brokerages.   Sites like Realtor.com, Zillow, and Trulia are chronically inaccurate and out of date, so go straight to the local source, our MLS.
2)  Read Market Reports – I break down the statistics – finally, my accounting degree put to good use.  It's hard to argue with the numbers.
3)  Learn about Neighborhoods and geographic areas on the lake – Maps, video tours, histories each area, PLUS a live feed from the MLS with homes currently for sale in each neighborhood.  A handy way to get super hyper local.
4)  Connect to my YouTube Channel – Watch hundreds of videos including home tours, community event videos, and client testimonials.
5)  Request Best Buy and Foreclosure Lists – Choose your price range and I'll send you a hand picked list of homes with good value (IMO).  Request a list of foreclosed properties as well.
6)  Explore local news, events and issues – Read hundreds of current and past blog posts covering life at Lake Martin.
If you have more questions about Lake Martin real estate, and you can't find the answers here, please let me know – I'd love to do the research and even post the answers right here.  You can  call me at 334  221 5862, email me at john (at) lakemartinvoice (dot) com, or click here to contact me.
I have a new waterfront Lake Martin home for sale on the east side of the lake, 108 Leisure Lane, and every time I think about it, I want to head there with my paddle board and spend a few hours exploring.
This Manoy Creek home has 3 beds and 2 baths on a great, flat lot.  Best of all, its neighbor to the east is a 68 acre parcel of Alabama Power Project Land.  That means the area will not be developed, and that makes for privacy, super paddle boarding, fishing and skiing.  I imagine loading my fishing gear on my board, paddling along the woodsy shoreline, maybe making my way across the slough to visit a neighbor. . .
By the way, I've had several clients buy in this area of Lake Martin specifically for the great skiing and wake boarding spots.
If you're interested in this home, or any property in the Lake Martin MLS, give me a call at 334 221 5862, email me at john (at) lakemartinvoice (dot) com, or click here to contact me.  I sell real estate exclusively on Lake Martin full time, and I'd love to help you with your search!
What do you know about Lake Martin waterfront lot pricing?  In the city, it can be feasible to value a lot using multiple pricing methods, but at Lake Martin, it's a whole different ball game.  I've been telling buyers this for years based on anecdotal evidence, but now I have studied the Lake Martin MLS sales numbers and can back up my claim that the Comparable Sales method is the Lake Martin way to go.
Clichés are so… well ….. cliché. Part of the reason I started my real estate blog way back in 2007 was to examine, and publicize, what is really going on with Lake Martin real estate. I don't claim to be the only voice for Lake Martin real estate, but I do hope to be a clear voice of the truth, looking past clichés, assumptions, agent puffery, and hocus pocus. Pretty is as pretty does around here. One of the biggest clichés or assumptions I constantly address with my buyers and sellers is how to accurately value a Lake Martin lot. Hence the need for this in-depth study.
In the first post I introduced three possible methods for valuing a lot:  Comparable Sales, Price Per Waterfront Foot, and Price Per Foot/Acre.  Hopefully I've already persuaded you that the Price Per Waterfront Foot method does not work as a primary method in the Lake Martin market.  If not, click here to read Part I.  Now I move to the Price Per Foot or Acre method . . .
Method 2:  Price Per Square Foot / Acre
Most consumers do not start their price valuation method with the size of a lot, but I do hear it as a way to justify one lot over another. Curious, I used the same tests of the scatter plot and correlation coefficient to test the relationship of the size of lots to eventual sales price. The result was pretty telling:
Once again, the scatter plot reveals how unrelated the two variables are. If they were dependent, we would expect to see results tightly formulated in a line pattern.  Instead, it is loose.

 Similarly, the correlation coefficient is telling. For square footage or acreage to sales price, it is -0.02. That's right, it is almost zero. That tells us that the overall area of a lot is even less of a primary driver in sales price as is waterfront footage.  In fact, to return to another cliché, we can say that the size of a lot on Lake Martin has about as much to do with its sales price as the price of tea in China.
Price per acre or square foot is so unrelated, I can't even recommend it as a secondary adjustment.
In the third (and final) post in this series, I'm going to walk you through the more accurate Comparable Sales method of valuing a waterfront lot.  It, too, will be heavy on the nerd factor, but somebody's got to crunch the numbers in order to speak real estate truth.  Thanks for hanging in with me – I hope this is time well spent.
If you want to talk Lake Martin real estate – any topic, not just lot values – I'd love for you to give me a call 334 221 5862, or click here to contact me.
Links to Related Material:
Lake Martin Waterfront Lot Pricing: An In-Depth Study Part 1
Lake Martin Waterfront Lot Pricing: An In-Depth Study Part 3
2013 was a remarkable year for lot sales at Lake Martin.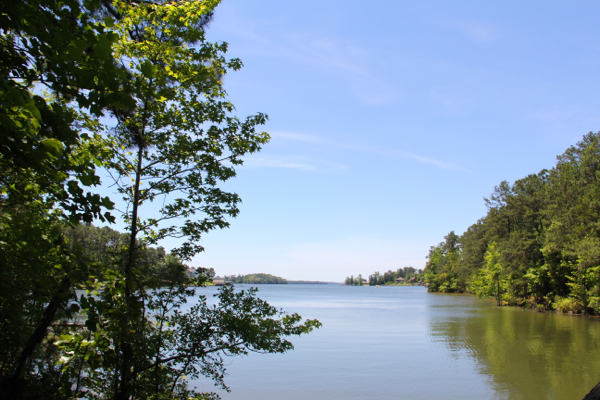 I want my readers to be the savviest Lake Martin real estate audience around.  That's why I don't hesitate to throw numbers and charts and graphs at you, and I'm about to get really geeky on you in this three part series about waterfront lot pricing. I also am a firm believer in NOT HORDING my information. Some agents think I am crazy for publicizing my analysis of the Lake Martin market, saying that I should use it to "force" people to call me directly. But, I think, gone are the days when real estate agents hold all of the cards when it comes to information. Say nothing, and the public flocks to irresponsibly incorrect sites like Zillow and Trulia. Much better to put the real, hyper local Lake Martin real estate information out there and try and earn the trust of people that way. Sure, I risk people using my analysis without ever calling me, but that's the breaks, kiddo.
The following is the result of three months of research that I did for a seller client. I feel it's so useful, I can't help but share it here on my blog.
So I ask, "How much do you know about pricing Lake Martin waterfront lots?"  You are about to know more.
Sixty-five waterfront lots sold from January 1, 2013 to December 2, 2013.1  This is a remarkable number, considering that in all of 2012, only thirty-eight lots were sold. Similarly, in 2011, all of the agents in the Lake Martin MLS combined to sell thirty-nine waterfront lots.
In 2013, this brokerage, Lake Martin Voice Realty, was blessed to be listing agency for many of these lots.  I had hours of conversation with potential buyers about Lake Martin waterfront lots in general, and heard many theories about how lots should be priced.  The method I've always promoted is the comparable sales method because lots at the lake can vary wildly, by many different factors – view, water depth, feet of shoreline, steeply sloping, flat, in a neighborhood, outside a development, etc.
There are two other valuation methods that I often hear referenced in conversations with buyers – Price Per Waterfront Foot and Price Per Square Foot or Acre.   While these methods might prove helpful in other markets, for other reasons, I don't think they're reliable here.
So am I right, or am I just blowing hot air?  The best way I know to find out is to crunch the numbers, and with a very large pool of comparable sales from which to draw in 2013, it was a great time to dig deep into our MLS sales data and find out.
Where Did I Get My Data?
I took a look at the waterfront lots in the Lake Martin Multiple Listing Service that had sold from January 1, 2013 to December 2, 2013. Sixty-five lots had sold. I deemed this to be a large enough sample pool as it is about double the lots sold in each of 2012 and 2011.  I looked up each lot's sales price, waterfront footage, and overall acreage.  In the cases where the listing agent did not disclose the waterfront footage, I looked it up on the respective County Tax Assessors' databases online. I disclose my sources not to claim that the measurements of waterfront footage will be perfect, but to let you know I think they will be close enough for this calculation.  Then I charted this information on scatter plots to see if I could find any clear associations.
Three Ways to Price Lake Martin Waterfront Lots
I'm breaking the findings of this study into three blog posts.  I want to walk you through all three methods in order to debunk the Price Per Waterfront Foot and Price Per Square Foot or Acre as useful on Lake Martin.  Understanding what doesn't work can help us understand the market as a whole.  The first method we're going to look at is the Price Per Waterfront Foot.
Price Per Waterfront Foot – Price Per Waterfront Foot is a statistic that is frequently thrown around as rule of thumb. When talking to people about lot valuations, quite often it is quoted as a lead in to another point, such as, "I know that lake lots sell for about $1,000 a waterfront foot, but…" What's curious is that people almost always say $1,000 a foot. Sometimes you hear $2,000 a foot, but not often. It is also curious that this number hasn't changed in about ten years. One would think that if it had any merit, the baseline would fluctuate with the different market phases that we have experienced since then.
A glance at this plot shows no clear association with any price per waterfront foot:
OK.  That was pretty easy.  Now I'm going to get more nerdy.
In addition to the eyeball test above, I also looked at the correlation coefficient. A correlation coefficient is "a statistical measure of the degree to which changes to the value of one variable predict change to the value of another." In our case, it is a measure of the degree of how much a change in the amount of feet at the waterfront will affect the change in a lot's sales price.  In other words, this will put a number on how reliable a predictor a lot's waterfront footage is for its sales price.

 A perfect correlation coefficient in a direct relationship is +1. Conversely, a perfect correlation coefficient in an inverse relationship is -1. No relationship would result in zero.  Therefore, the closer the number is to zero, the more useless it will be to help us price lots, in this case.
Since we are measuring waterfront footage to sales price, we would expect a +1 since the hypothesis is that as a lot's waterfront footage increases, so does its sales price. 

The result was as ambiguous as the scatter plot. The correlation coefficient of waterfront footage to sales price is 0.47 which is judged to be only a moderate correlation, not worthy of the first step in a valuation method.
I think it's safe to say – based on the actual MLS sales numbers – that the Price Per Waterfront Footage method is not a reliable primary method for valuing a Lake Martin waterfront lot.  So what about Price Per Square Foot/Acre?  Could that method work reliably at the lake?  Stay tuned for Part 2 of this study and I'll discuss just that.
And if you're interested in seeing the actual MLS data – the appendices, if you will – for my study, contact me here or give me a call and I'll send you a copy.  334  221 5862.
Links to More Lake Martin Market Reports:
Lake Martin Waterfront Lot Pricing: An In-Depth Study Part 2
Lake Martin Waterfront Lot Pricing: An In-Depth Study Part 3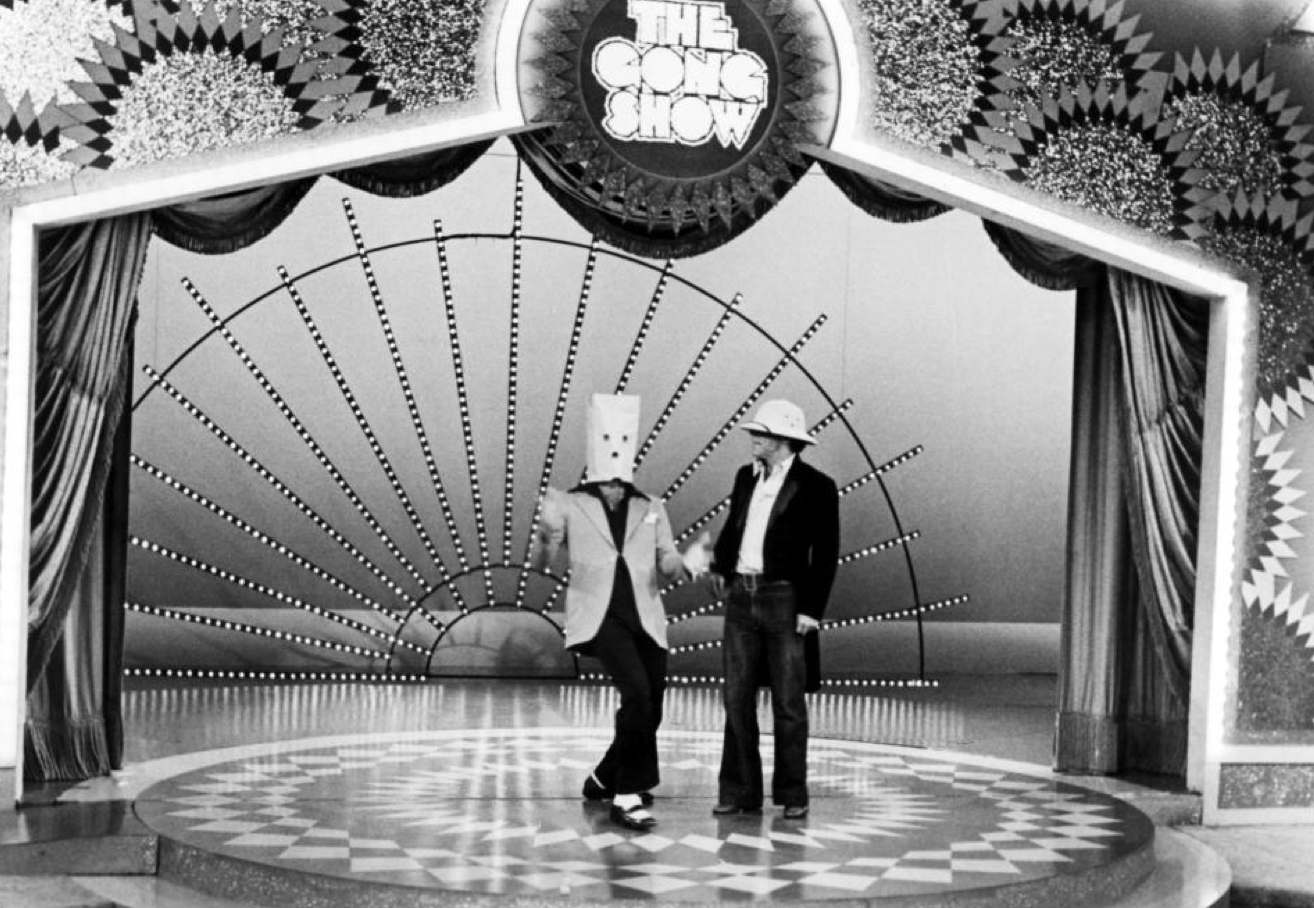 This time of year at Lake Martin creates a question for some sellers in the real estate market.  That question centers around whether or not they should keep their waterfront home, condo, or lot on the market through the winter.
Lake Martin is a seasonal, second home market in a rural community. Most of our real estate sales happen between February and November. Currently, the lake level is drawn down ten feet in the winter. It gets chilly.
So is it worth it to keep your property on the market through the winter? Or should you, as a seller, take it off of the market and let it rest, only to be reborn in spring? The tradeoff seems to come down to Days On Market vs. Anonymity. That is, if you truly want to sell your Lake Martin home, what is worse, having a higher Days on Market in the spring, or not being on the market at all during the winter?
I think it's better to be on the market. That way your waterfront property is in the Lake Martin MLS, all other agents know about it, and your listing agent can legally advertise it. Otherwise no one knows it's for sale.
But on this issue, as with many others, I wanted to test to see if I was a lone dissenter. I recently wrote about the subject in my monthly column for Lake Magazine. In order to get some perspective, I interviewed fellow Lake Martin agents Becky Haynie of Lake Martin Realty, Carl Hopson of RealtySouth Lake Martin, and John Christenberry of Lake Martin Voice Realty.
They agreed with me, and gave some great examples. Here's a link to the article on Lake Magazine's website:
Why Stay On The Market Through Winter?
I guess I am biased since they agreed with me, but I think they are great points.
If you are considering selling your waterfront home, lot, condo, or acreage on Lake Martin, we would love to help you. Please hit the "Contact Us" button below or call at 334 221 5862.
Allow me to introduce you to Lake Martin's first waterfront Passive House.  It's very likely you will love this Blue Creek area home simply because it is beautiful.  But it's also a cutting edge bastion of energy savings that will use roughly 80% less energy to operate than conventional buildings.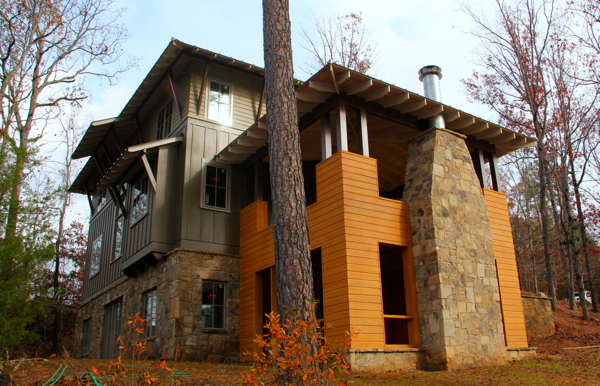 How can this be?  It's a 3 story, almost 4,000 square foot home with huge windows in a hot, Southern climate. There are 5 bedrooms, 4 bathrooms, and two great rooms to heat and cool year round.  Builder Paul Gouin and Architect Bryan Jones are Lake Martin homeowners themselves, and know well the needs and challenges of waterfront living.  What they have created is an awesome melding of science and art – all within steps of the waters of Lake Martin, I may add.
This home is for sale. It can be yours.
I'm the listing agent, so call me (334) 221-5862 or email me ([email protected]) for more information, or CLICK HERE to go to the 205 Old Cemetery Road listing page.  MLS# 13-1168.
So what does Passive House mean?  I'll borrow from Bryan Jones' blog article on the subject. He writes that a passive house has several areas of focus:
A Super Insulated Envelope
Thermal Bridge-Free Detailing
Air-Tight Envelope
Advanced Windows & Doors
Energy Recovery Ventilation (a constant ventilation system instead of a conventional HVAC system that consumes lots of energy)
Efficient Systems (water heaters, appliances, etc.)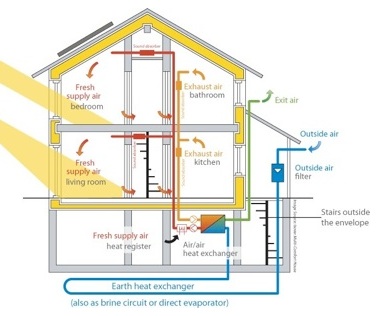 I liked what Bryan had to say about why design like this is interesting to him.  I don't have to be a scientist to appreciate some of the big ideas influencing homes like this:
"What is interesting about Passive House to us?
Pretty houses with real substance – Our passion is designing beautiful site specific lifetime homes for people in context with the surrounding environment.  Sustainability has always been one of our 10 principles that we use to create better homes.  Passive House takes prescriptive sustainability to another level backed by pure building science and performance testing.
Science not a check list – The Passive House design process uses energy modeling of our design and specifications to predict how the design will perform in a particular orientation and climate.  The model returns energy performance data to determine if the house meets Passive House Criteria.  A house designed to meet Passive House Criteria should perform up to 80% better than a typical structure. The process is not clouded by a point system checklist offered by LEED for homes and the  EarthCraft program.
Energy modeling provides data for long term decisions -The Passive House energy model gives us a tool to help our clients make design and material decisions knowing operating cost over time vs. the initial construction cost.
Measured results – Passive House designs uses a 3rd party passive house RATER to perform testing during construction and at project commissioning.  We can verify for our clients that the high performance building that they paid for is performing as designed.
Passive survivability – What would happen if your house had no power available?  Designing a home for as low energy usage as possible along with photovoltaic panels means you could potentially run the house "off the grid" if required by inflated energy cost or by necessity."
Construction is nearing completion.
The home is available for showing.  If you have questions, or find this type of construction intriguing, I'd love to talk to you.  If I can't answer all of your questions, I can hook you up with the experts. Give me a call at (334) 221-5862, email me at [email protected], or click here to contact me.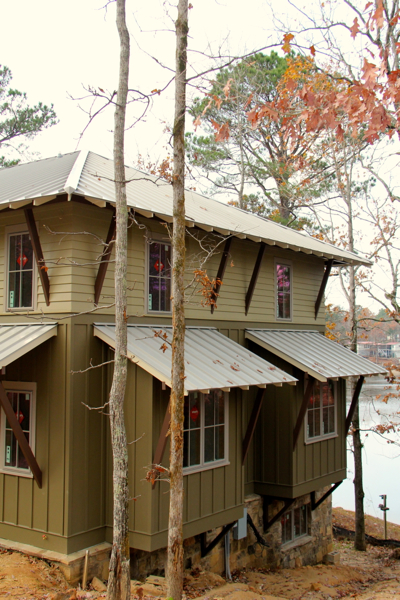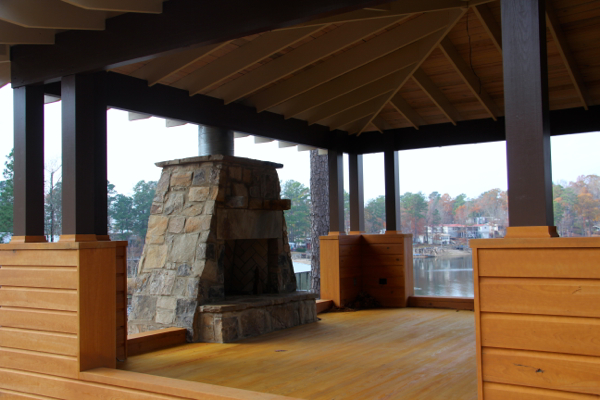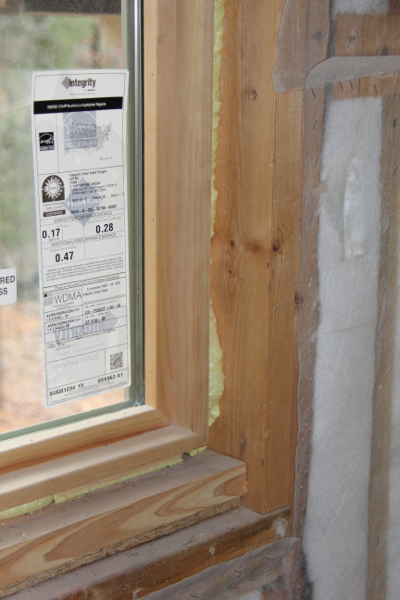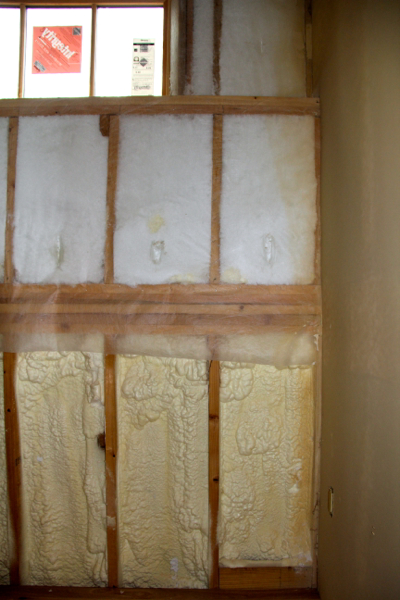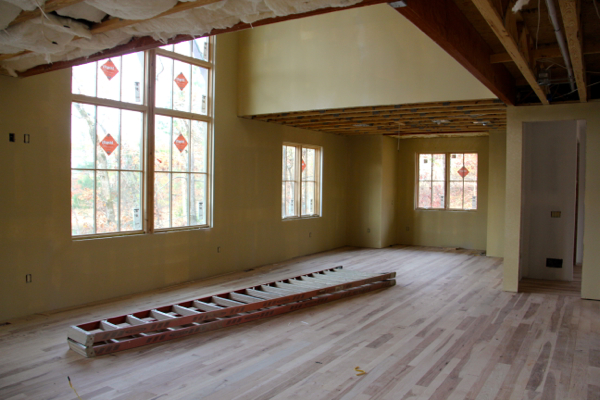 Introductory video for 205 Cemetery Road on Lake Martin: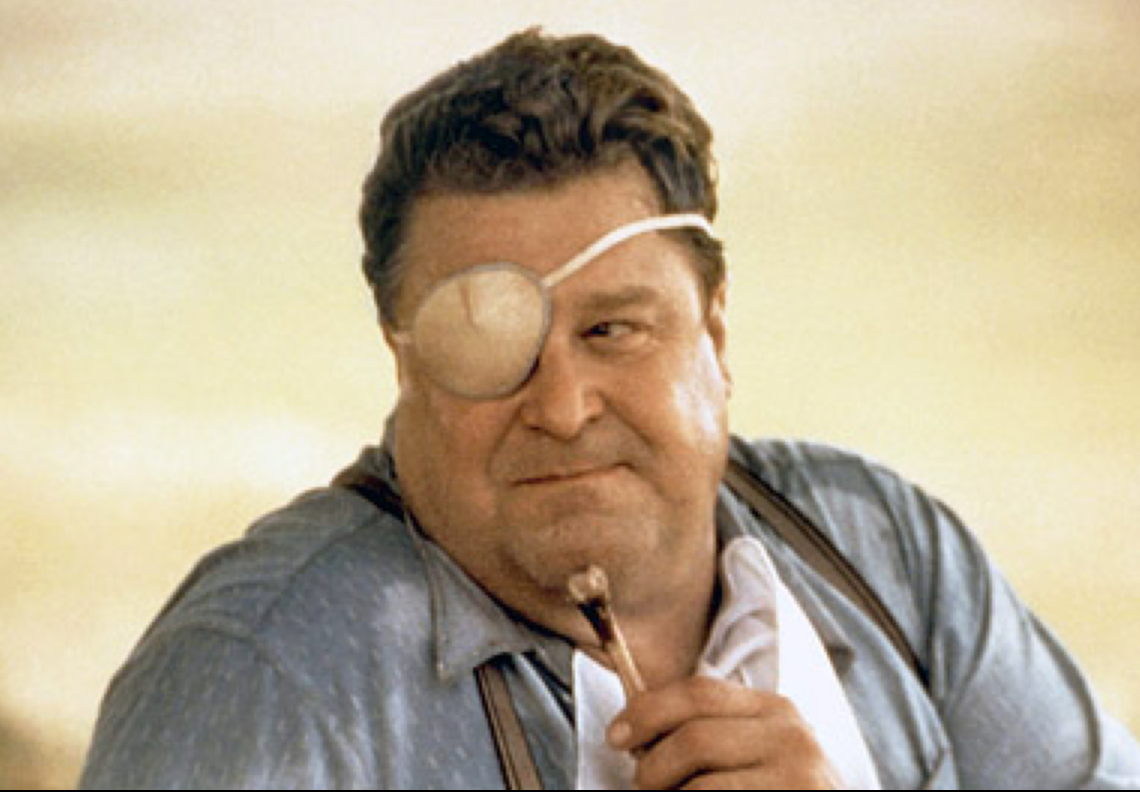 I love the Wall Street Journal. Reading it is one of my favorite pasttimes. They have a regular section now called "Mansions" that covers real estate. On a recent Friday I was intrigued by a front page tease that read "Secrets of Top Brokers." Naturally, as a real estate broker here at Lake Martin, I wanted in on the secrets. I flipped to page M1 and found the article, penned by Lauren Schuker Blum, titled "The Battle For the Big Deal."
I was immediately disappointed.
The article was about the competitive nature of getting high priced listings in places like Malibu, LA, etc. It's bottom line was that these ultra cool brokers have to battle hard to win a $40 million listing. They throw lavish parties and have in-house computer nerds to cultivate top secret databases of high rollers. Wow.
Don't get me wrong, the article was well written and had plenty of pretty pictures. But the usability of these secrets by the average agent or even the average home seller is absolutely zero. (Who is going to spend $10,000 on a VIP house party?)
I guess I should not expect a practical article from a section of the WSJ called "Mansions." I also can't blame them for splashing flashy home pictures (I call it house porn) to catch the eye and entertain. I can't help but wonder, though, what would happen if the WSJ would ask one of their talented writers, perhaps Ms. Blum, to turn their eye to the not so extraordinary. Sure, it's easy to think of crazy ways to promote a home when Presidents have slept there and your potential commission is in the millions. What are the secrets of brokers or agents who actually sell normal homes?
Lake Martin Real Estate Secrets
I can tell you that there are no secrets for the Lake Martin real estate market, or anywhere else for that matter. If you want to sell a waterfront home, lot, or condo, you must pay attention to what I call the Holy Trinity of Real Estate:
Pricing – You absolutely must price your home correctly. Yes, the market here at Lake Martin has rebounded since its low in 2008. But I don't think we have evidence of price increases. Check my market reports and see if you agree. As a Lake Martin seller, you must price your home within 5% or 10% of what the market likes, or it will sit there. Buyers expect deals, research extensively, and can walk away. "I will price mine a little high. You can't go up but you can always come down" you might say. I say – you can't come down if you don't get an offer. You won't get an offer if you are priced too high to begin with.
Marketing – You or your agent must market your Lake Martin home aggressively. A sign in the yard won't do it anymore. Three fuzzy pictures in the MLS? Please. You have to have a full court press of well done pictures, full motion video, scads of backup information, just to stay in the conversation. You have to have a supercharged website to break through the noise and get found. In online marketing today, pretty is as pretty does. If people can't Google it and find it, it might as well not exist. The old realtor trick of putting scant info out there so the buyer will call the agent and the agent will "sell them" on the home – is dead. Here is a modern truth – NO ONE WANTS TO TALK TO REAL ESTATE AGENTS – including me. They only call the agent on the last resort. Buyers research and research online so they don't have to ask the agent, whom they perceive is cheesy and just out to say whatever. As an agent, I must realize that and earn trust by putting as much info online as possible. Another truth – put the marketing focus on the property. Not the agent.
Staging – Staging is getting your home looking good to sell. Clean it up. Paint. Replace the rotten wood. Declutter. Depersonalize. Get all that junk out of the way that detracts from the view. People are here for Lake Martin. Don't distract from that with petty repairable.
Are you considering selling your Lake Martin home, lot, condo, or some other property? We would love the chance to talk to you about it. We can get it done. We have the knowledge and experience to price it accurately. No other agency on Lake Martin, no matter how big, can even come close to our online marketing. The huge amount of traffic to this website are facts, not idle boasts. We can also help you stage your home to sell.
How to get started? Request a Comparable Market Analysis here or email us at info at lakemartinvoice dot com. Or call me at 334 221 5862!
Lake Martin is like most real estate markets, I guess, in that every buyer loves foreclosures. I don't blame them. The thought of a buying a waterfront home or lot that is a heck of a deal because it's a foreclosure is enticing.
But is it always true? Are all good deals on Lake Martin necessarily foreclosures? And are all Lake Martin foreclosures good deals? No.
The other day I was on the phone with a buyer from Florida that signed up for my waterfront foreclosure list. He was interested in looking at just about anything in his price range: lots, condos, homes, whatever. One of the foreclosures he asked to see was a condo in the Crowne Pointe condo complex, which is located off of Highway 50, kind of by Chuck's Marina, in the Blue Creek area of Lake Martin. When I saw the price they were asking for the foreclosed condo, I thought, whoa!
Here's a Condo That's Cheaper than a Foreclosure
This particular condo I found was a three bed, three bath unit in Crowne Pointe that is listed for $289,000. Disclosure: it is a foreclosure, and is not my listing.
However, I was quick to let him know that I have this condo listed in Crowne Pointe, also a three bed and three bath, for $265,000. If you are interested, please click here for more information. It's an awesome condo with its own deeded boat slip, a gigantic view, and two owners' pools for funzies.
Yes, you read that correctly. My (civilian owned, regular seller) condo is priced $24,000 less than the foreclosure. That's almost a 10% price difference. Why on earth would the foreclosure be listed higher than a regular sale? Who knows. Every case is different. Often, the banks must try higher prices due to the foreclosure proceeding. Sometimes banks are too big to spend a lot of time studying the market. Anyway, how would you like to be the guy bragging that he got a good deal on a foreclosure in Crowne Pointe, only to realize you paid about $24,000 too much?
This leads me to a few rules of thumb to remember:
Lake Martin Foreclosure Rules Of Thumb
Just because it's a foreclosure doesn't automatically mean it's the lowest priced option. See above for a glaring example.
Just because it's a foreclosure, and even if you think it's priced well, it doesn't automatically mean it's a good deal. You will still need to do your due diligence to see if it makes sense relative to the rest of the market on Lake Martin.
Just because it's a foreclosure, doesn't mean its legal woes are over. Lake Martin is located in Alabama, and here we have rights of rescission and other issues that could affect your purchase decision, to say nothing of possible property condition concerns.
If you're interested in a waterfront Foreclosure on Lake Martin, great. Click here for my list. But be warned – getting a great deal isn't as easy as going down the list like you were at Home Depot. I can help you learn about the market and help you focus your search so that you know a good buy when you see it. Don't worry, the seller pays the commission, so it doesn't cost you a dime to let me help you.
And if the Crowne Pointe condo I mentioned is still around, I would love to sell it to you!
Just contact us on this page, or at info at lakemartinvoice dot come, or John Coley at 334 221 5862 or John Christenberry at 334 398 0762.