I often talk about Lake Martin being a second home real estate market, and it is, but there are also plenty of families who live here year round.
I had a lot of fun last year helping Jackson and Nicki find their full time Lake Martin home.  Because they were looking for their primary residence, and because they also make their living on the lake (TowBoatUS), their list of essentials looked a little different: school zoning, year round deep water at their dock, access to in-town amenities, a house that didn't need a lot of renovation, and a firm price range.
The challenge of meeting their needs was exciting for me, and the good news is that after spending several months in their new home, they are really happy.  I caught up with them last week and here's what they had to say about their experience:
If you're looking for a primary residence or a second home on Lake Martin, I'd love to talk with you about your search.  I help buyers and sellers at Lake Martin as a full time business, and I work hard to have the most educated Lake Martin real estate client base around.   If you have questions about Lake Martin real estate, and you can't find the answers on this website, call me at 334 221  5862 or contact me here or email me at john at lakemartinvoice dot com, and I'll get you the answers.  If you have suggestions for future blog posts, let me know that, too.  Thanks!
How do we know the value of a Lake Martin waterfront lot?  Have you ever seen two that are exactly alike?  Do appraisers base their finding based on a feeling, or is there a formula?
Yes, there are several formulas, but only one that works at Lake Martin:  Comparable Sales.
Every now and then, out-of-town appraisers come to Lake Martin and are paid to make decisions about property value on our lake.  And they often bring their city-style pricing methods with them.  I've seen it enough, and have had to have this conversation with buyers often enough that I felt a real study of lot pricing methods was due.  I wanted to combine our MLS sales data with the anecdotal evidence I've been collecting for years.
I've been saying for a few weeks now (Part 1 and Part 2 of this series) that Lake Martin waterfront lots are best valued by the Comparable Sales method.  I've walked you through two other methods that don't cut it in our Lake Martin market:  Price Per Waterfront Foot and Price Per Square Foot/Acre.  The time has come address the most accurate valuation tool, the Comparable Sales Method aka the Sales Comparison Approach.
The Comparable Sales Method at Work on Lake Martin
"The Comparable Sales Method uses data from the sales of similar properties to estimate the market value of a piece of real estate.  This is a common method of assessing the value of real estate . . .  In most cases, several similar properties are used in the analysis." (About.com)  So what I do when helping a potential seller determine a list price for their lake property is look at other similar sales.  A perfect comparable sale would be one that is geographically close,  with a similar view, privacy, water depth, and waterfront footage, etc.  Properties that have already sold are called "comparables," and the lot you are trying to value is called the "subject."
When the Sales Comparison Approach is used, choosing the most comparable sales is a critical part of the equation. To make things simple, let's think about deed restricted developments on Lake Martin first.  The old real estate cliché of "location, location, location" does apply at Lake Martin.  Over the years, buyers have shown a preference to select lots that are inside deed restricted neighborhoods with covenants and homeowners associations.
One takeaway from this study is that the Comparable Sales method is labor intensive.  It requires a working knowledge of the area – otherwise how to know which sales are most comparable?  It also supposes an understanding of what buyers value in a Lake Martin lot.  Like most real estate pricing, it is not an exact science, but I think you can get pretty close.  There is no getting around it, no shortcuts, no magic formula. One simply has to buckle down and find the most comparable sales and then adjust to match the subject. For instance, if a comparable lot sells for $185,000, and I think that its view contributes 10% more value than the subject's, then I would subtract 10% or $18,500 from the sales price to arrive at an estimation of the subject of $166,500. I try to get two of three more comparables, and average their adjusted sales prices, and presto, I have my estimation of value.
Obviously it gets a little more tricky to find comparable sales for properties that are not in formal neighborhoods at the lake, and there are some that are not.  But it can be done, and done well with the proper research.  The same goes for properties with homes.
The Sales Comparison Approach is also the preferred method by residential appraisers, so we shouldn't be surprised that is the most accurate here at Lake Martin.
That is not to say that waterfront footage should be ignored – not at all. When using the sales comparison approach, if two lots are ceteris paribus except for waterfront footage, consideration should be given to the lot with more feet at lakeside. 

There is a place for adjustment for waterfront footage, but only as a secondary, fine tuning after first selecting good comparable sales. Much like a set of scales at the doctor's office has two weights  –  a large one to get you close, and a small to get you exact:
Hopefully this study dispels the impulse of using waterfront footage as a starting point, or as the primary driver of estimated sales price.  The numbers just don't work. I also hope that using a price per acreage or per square foot will not be used at all.
And now, having read all three parts of this math heavy series on lot pricing, I declare you to be a graduate of the Lake Martin Voice School of Graphs and Charts!  Congratulations!
Caveat:  If you call me to list your waterfront home or lot, and you tell me you have a "feeling" your Lake Martin lot should sell for X because Lake Martin lots generally sell for X per square foot, I'm going to make you go back to Part 1 and retake the course.
Links to Related Material:
Lake Martin Waterfront Lot Pricing: An In-Depth Study Part 1
Lake Martin Waterfront Lot Pricing: An In-Depth Study Part 2
One of my favorite classes in college was Economics 102.  Microeconomics.  It's the study of transactions and human behavior.
I love economics because it's the study of how people actually act – not how they SAY they are going to act.  One of the key takeaways I had from that class was when my professor, Gary Dale, would say "When two people are free to act in a transaction, there are no winners and losers.  Each person has decided to act for his or her own benefit."
So I can't really say that I lost a sale, but I can say that I sort of lost a buyer.  I got a call from a buyer, let's call him "Craig," who let me know that he'd found a house to buy at Lake Martin.  The only catch was that it was off of the Lake Martin MLS , so I could not be involved with helping him with the transaction.  It was a bit of sad news for me because I had been working with him for two years.  But, I can honestly say that I was happy that he and his family had found the right lake home.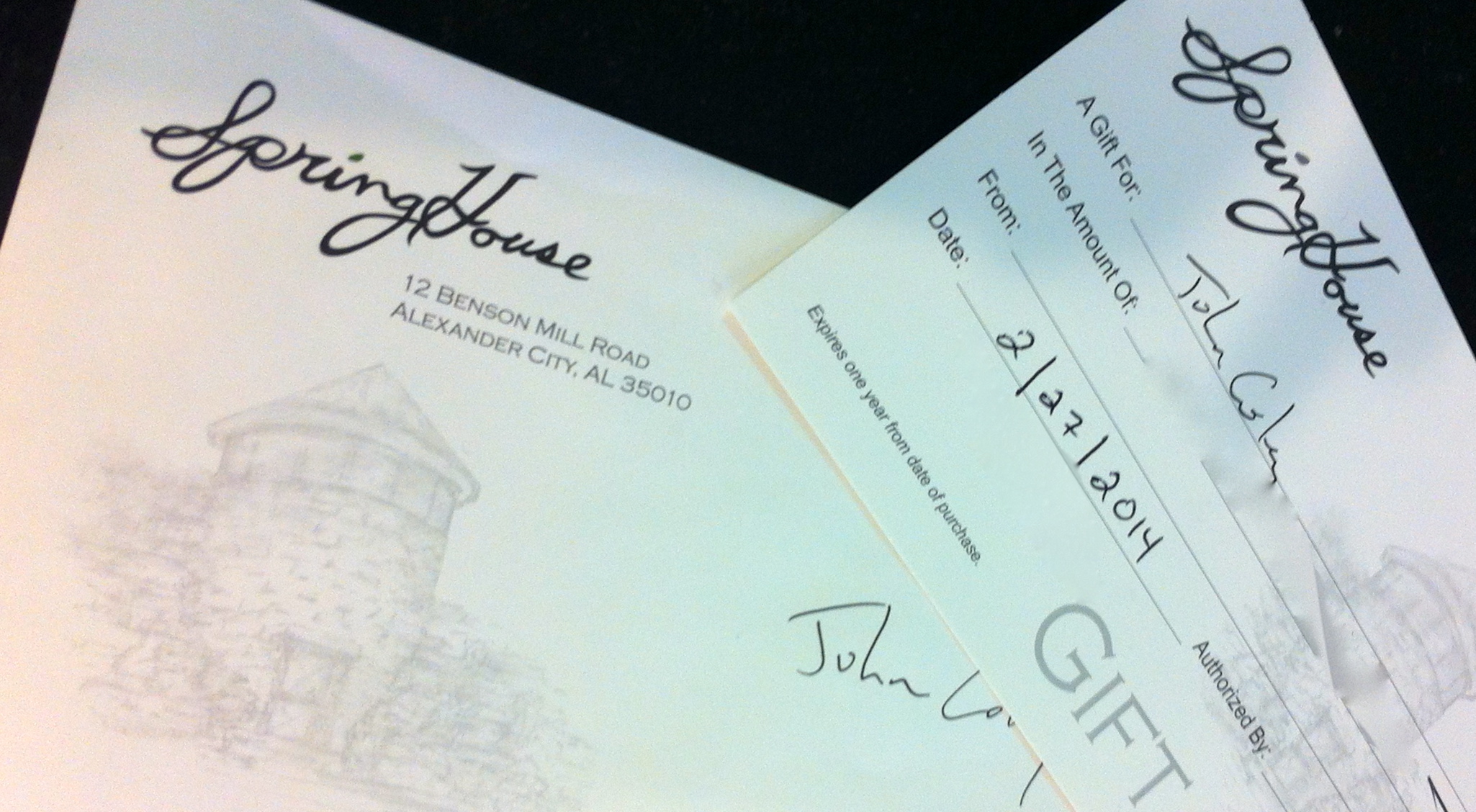 Before we hung up the phone, he let me know that he had given me a thank you gift.  He sent this gift certificate to SpringHouse restaurant for me and my wife to go on a date night.  I was blown away by his generosity.  What a kind gesture from him and his wife – I won't forget it.
Once again, "Craig," I thank you and am so excited for you and your family to be part of the Lake Martin community!
What do you know about Lake Martin waterfront lot pricing?  In the city, it can be feasible to value a lot using multiple pricing methods, but at Lake Martin, it's a whole different ball game.  I've been telling buyers this for years based on anecdotal evidence, but now I have studied the Lake Martin MLS sales numbers and can back up my claim that the Comparable Sales method is the Lake Martin way to go.
Clichés are so… well ….. cliché. Part of the reason I started my real estate blog way back in 2007 was to examine, and publicize, what is really going on with Lake Martin real estate. I don't claim to be the only voice for Lake Martin real estate, but I do hope to be a clear voice of the truth, looking past clichés, assumptions, agent puffery, and hocus pocus. Pretty is as pretty does around here. One of the biggest clichés or assumptions I constantly address with my buyers and sellers is how to accurately value a Lake Martin lot. Hence the need for this in-depth study.
In the first post I introduced three possible methods for valuing a lot:  Comparable Sales, Price Per Waterfront Foot, and Price Per Foot/Acre.  Hopefully I've already persuaded you that the Price Per Waterfront Foot method does not work as a primary method in the Lake Martin market.  If not, click here to read Part I.  Now I move to the Price Per Foot or Acre method . . .
Method 2:  Price Per Square Foot / Acre
Most consumers do not start their price valuation method with the size of a lot, but I do hear it as a way to justify one lot over another. Curious, I used the same tests of the scatter plot and correlation coefficient to test the relationship of the size of lots to eventual sales price. The result was pretty telling:
Once again, the scatter plot reveals how unrelated the two variables are. If they were dependent, we would expect to see results tightly formulated in a line pattern.  Instead, it is loose.

 Similarly, the correlation coefficient is telling. For square footage or acreage to sales price, it is -0.02. That's right, it is almost zero. That tells us that the overall area of a lot is even less of a primary driver in sales price as is waterfront footage.  In fact, to return to another cliché, we can say that the size of a lot on Lake Martin has about as much to do with its sales price as the price of tea in China.
Price per acre or square foot is so unrelated, I can't even recommend it as a secondary adjustment.
In the third (and final) post in this series, I'm going to walk you through the more accurate Comparable Sales method of valuing a waterfront lot.  It, too, will be heavy on the nerd factor, but somebody's got to crunch the numbers in order to speak real estate truth.  Thanks for hanging in with me – I hope this is time well spent.
If you want to talk Lake Martin real estate – any topic, not just lot values – I'd love for you to give me a call 334 221 5862, or click here to contact me.
Links to Related Material:
Lake Martin Waterfront Lot Pricing: An In-Depth Study Part 1
Lake Martin Waterfront Lot Pricing: An In-Depth Study Part 3
2013 was a remarkable year for lot sales at Lake Martin.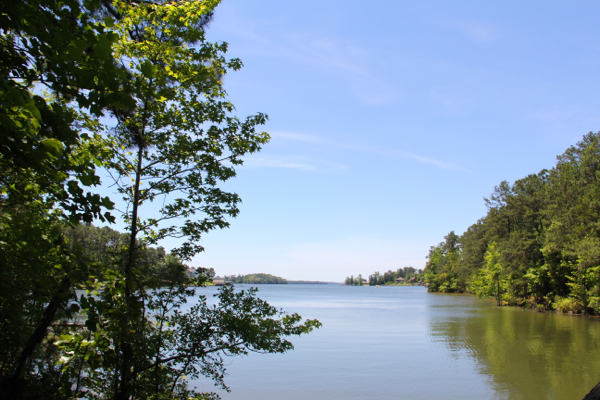 I want my readers to be the savviest Lake Martin real estate audience around.  That's why I don't hesitate to throw numbers and charts and graphs at you, and I'm about to get really geeky on you in this three part series about waterfront lot pricing. I also am a firm believer in NOT HORDING my information. Some agents think I am crazy for publicizing my analysis of the Lake Martin market, saying that I should use it to "force" people to call me directly. But, I think, gone are the days when real estate agents hold all of the cards when it comes to information. Say nothing, and the public flocks to irresponsibly incorrect sites like Zillow and Trulia. Much better to put the real, hyper local Lake Martin real estate information out there and try and earn the trust of people that way. Sure, I risk people using my analysis without ever calling me, but that's the breaks, kiddo.
The following is the result of three months of research that I did for a seller client. I feel it's so useful, I can't help but share it here on my blog.
So I ask, "How much do you know about pricing Lake Martin waterfront lots?"  You are about to know more.
Sixty-five waterfront lots sold from January 1, 2013 to December 2, 2013.1  This is a remarkable number, considering that in all of 2012, only thirty-eight lots were sold. Similarly, in 2011, all of the agents in the Lake Martin MLS combined to sell thirty-nine waterfront lots.
In 2013, this brokerage, Lake Martin Voice Realty, was blessed to be listing agency for many of these lots.  I had hours of conversation with potential buyers about Lake Martin waterfront lots in general, and heard many theories about how lots should be priced.  The method I've always promoted is the comparable sales method because lots at the lake can vary wildly, by many different factors – view, water depth, feet of shoreline, steeply sloping, flat, in a neighborhood, outside a development, etc.
There are two other valuation methods that I often hear referenced in conversations with buyers – Price Per Waterfront Foot and Price Per Square Foot or Acre.   While these methods might prove helpful in other markets, for other reasons, I don't think they're reliable here.
So am I right, or am I just blowing hot air?  The best way I know to find out is to crunch the numbers, and with a very large pool of comparable sales from which to draw in 2013, it was a great time to dig deep into our MLS sales data and find out.
Where Did I Get My Data?
I took a look at the waterfront lots in the Lake Martin Multiple Listing Service that had sold from January 1, 2013 to December 2, 2013. Sixty-five lots had sold. I deemed this to be a large enough sample pool as it is about double the lots sold in each of 2012 and 2011.  I looked up each lot's sales price, waterfront footage, and overall acreage.  In the cases where the listing agent did not disclose the waterfront footage, I looked it up on the respective County Tax Assessors' databases online. I disclose my sources not to claim that the measurements of waterfront footage will be perfect, but to let you know I think they will be close enough for this calculation.  Then I charted this information on scatter plots to see if I could find any clear associations.
Three Ways to Price Lake Martin Waterfront Lots
I'm breaking the findings of this study into three blog posts.  I want to walk you through all three methods in order to debunk the Price Per Waterfront Foot and Price Per Square Foot or Acre as useful on Lake Martin.  Understanding what doesn't work can help us understand the market as a whole.  The first method we're going to look at is the Price Per Waterfront Foot.
Price Per Waterfront Foot – Price Per Waterfront Foot is a statistic that is frequently thrown around as rule of thumb. When talking to people about lot valuations, quite often it is quoted as a lead in to another point, such as, "I know that lake lots sell for about $1,000 a waterfront foot, but…" What's curious is that people almost always say $1,000 a foot. Sometimes you hear $2,000 a foot, but not often. It is also curious that this number hasn't changed in about ten years. One would think that if it had any merit, the baseline would fluctuate with the different market phases that we have experienced since then.
A glance at this plot shows no clear association with any price per waterfront foot:
OK.  That was pretty easy.  Now I'm going to get more nerdy.
In addition to the eyeball test above, I also looked at the correlation coefficient. A correlation coefficient is "a statistical measure of the degree to which changes to the value of one variable predict change to the value of another." In our case, it is a measure of the degree of how much a change in the amount of feet at the waterfront will affect the change in a lot's sales price.  In other words, this will put a number on how reliable a predictor a lot's waterfront footage is for its sales price.

 A perfect correlation coefficient in a direct relationship is +1. Conversely, a perfect correlation coefficient in an inverse relationship is -1. No relationship would result in zero.  Therefore, the closer the number is to zero, the more useless it will be to help us price lots, in this case.
Since we are measuring waterfront footage to sales price, we would expect a +1 since the hypothesis is that as a lot's waterfront footage increases, so does its sales price. 

The result was as ambiguous as the scatter plot. The correlation coefficient of waterfront footage to sales price is 0.47 which is judged to be only a moderate correlation, not worthy of the first step in a valuation method.
I think it's safe to say – based on the actual MLS sales numbers – that the Price Per Waterfront Footage method is not a reliable primary method for valuing a Lake Martin waterfront lot.  So what about Price Per Square Foot/Acre?  Could that method work reliably at the lake?  Stay tuned for Part 2 of this study and I'll discuss just that.
And if you're interested in seeing the actual MLS data – the appendices, if you will – for my study, contact me here or give me a call and I'll send you a copy.  334  221 5862.
Links to More Lake Martin Market Reports:
Lake Martin Waterfront Lot Pricing: An In-Depth Study Part 2
Lake Martin Waterfront Lot Pricing: An In-Depth Study Part 3
Over my years of selling waterfront Lake Martin real estate, I have acquired some fairly specialized skills.  Some skills are more business oriented (generating leads via my website), and some are more experiential (like how to smoothly unlock a door and turn off a home's alarm when the MLS instructions are not exactly accurate).  This was a new one for me, though, and it came about in the name of delivering good customer service.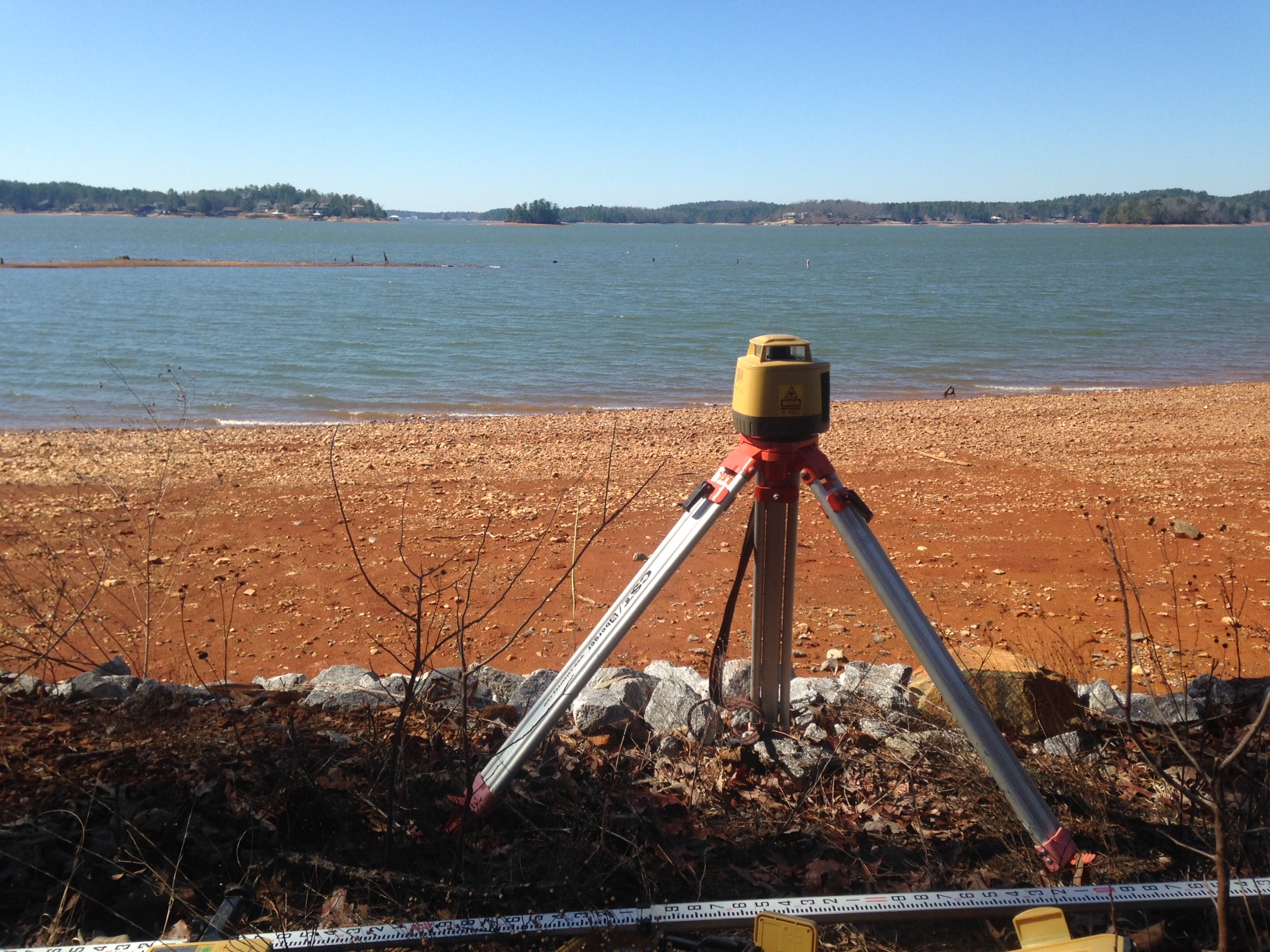 I was the listing agent for a great lot in Emerald Shores.  Another realtor brought the buyer, and a contract was signed.  As the closing date neared, the buyer began to worry that the water at the end of his future dock would not be deep enough.  That's a big deal.  A big lot with an awesome view is not so great if can't park your boat at the end of the dock.  Unfortunately, a local contractor told the buyer there would only be about 4 feet of water depth at the end of his dock at full summer pool, and this did not sit well.  This was only one guy's guess – and a sheer guess at that – but it was enough to rattle the buyer and kill the sale.  The deal was over.
I'd walked the lot many times and had a gut feeling that this 4 foot, full pool depth estimation was incorrect.  If there is a dock already in place, then it's not hard to estimate summer water depth in the middle of winter (see one of my eariliest LMV videos, Lake Martin Water Depth).  But if there is no dock?  A little trickier.
One of the jobs of any salesman is to overcome a buyer's objections – that's Zig Zigler 101.  That usually means getting them more information.  Once I understood this particular buyer's objection (risk of buying a high end lake lot with little water at the dock),  I knew I had to figure out a way to get a better measure.
I started looking up surveyors equipment on eBay, knowing full well that I was no surveyor. I happened to mention my online search to a good buddy, Doug Fuhrman, owner of Southern Traditions Construction.  Doug said all I really needed was a Laser Level.  And guess what?  His partner, Donnie Richards, had one in his truck.  That was in my driveway.
This Rotating Self Leveling Laser Level is like a light house that shoots a laser all the way around it.  I could set it up on shore, and then walk out into the lake bed and adjust a receiver rod up and down.  The system automatically finds its own level and then slings the laser around to show changes in depth to exact tenths of a foot.  Since the average length of a Lake Martin dock is about 50-60 feet long, I would take measurements at 50 and 60 feet from the shore.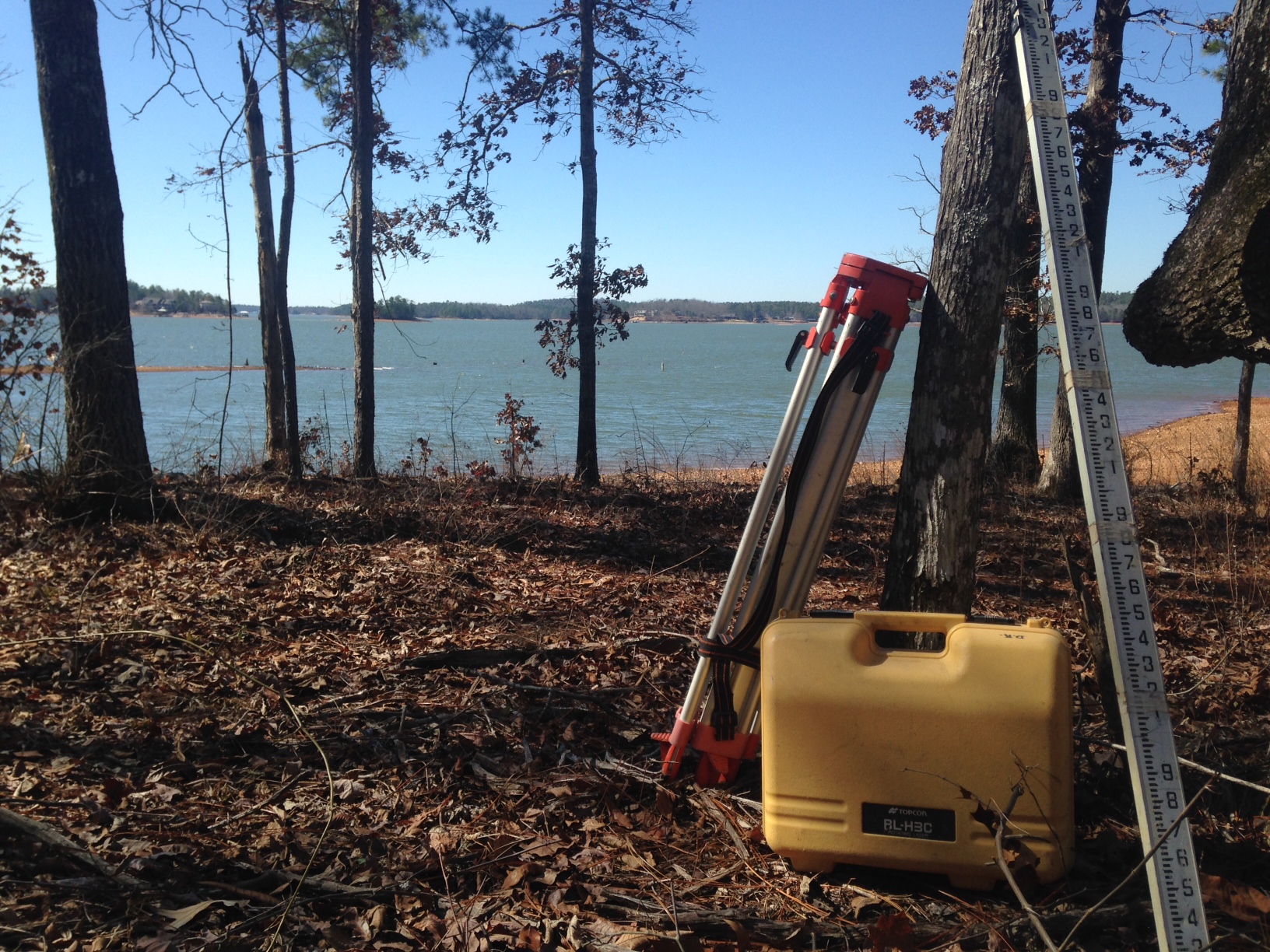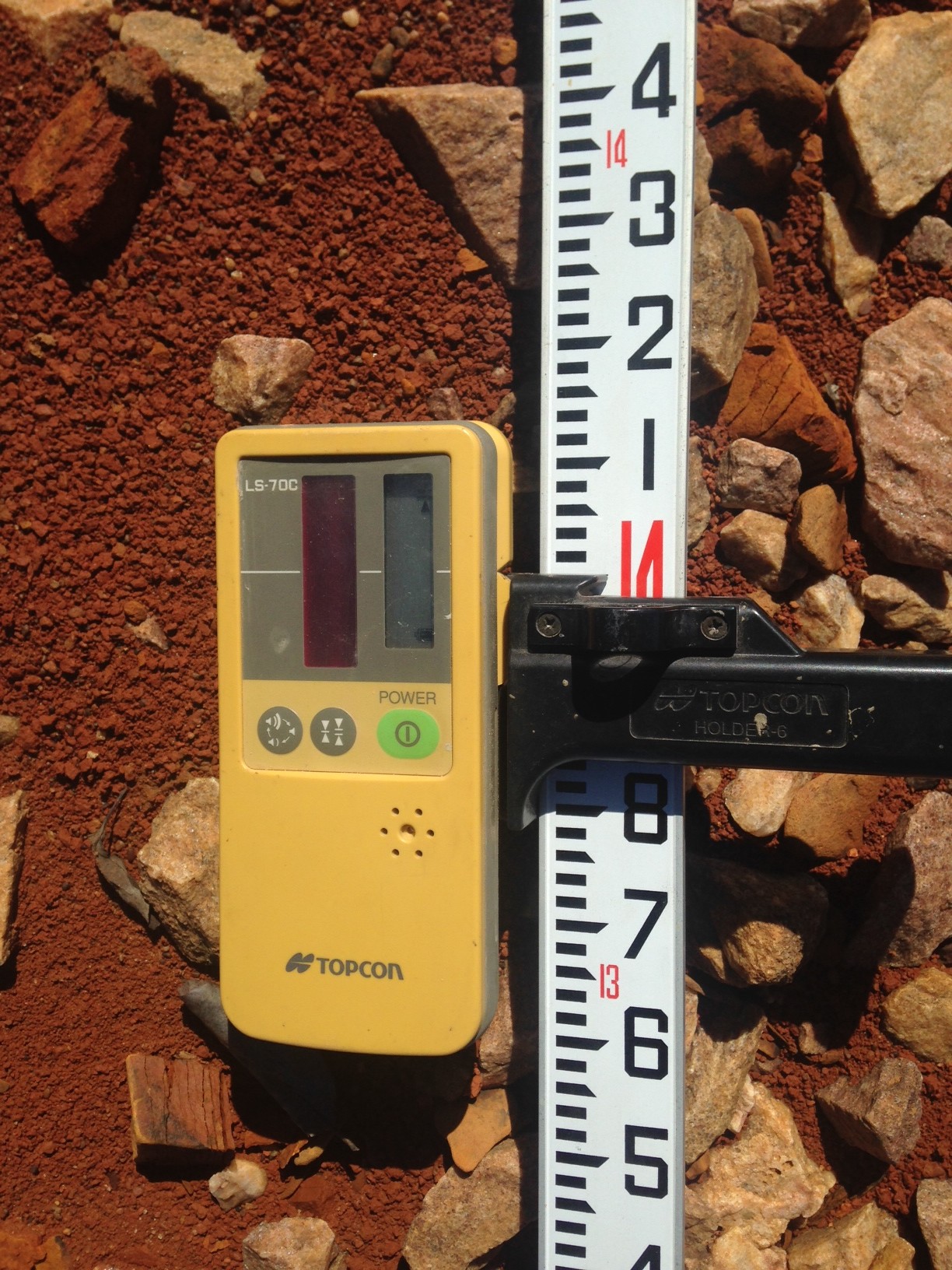 It was a bone chilling, windy February Friday when I set out with Doug's equipment to get the accurate depth measurement.  (I brag a lot about the warm weather at Lake Martin on this blog, but there are a few chilly days, too.)  After taking my readings, sure enough, I found the water depth would be closer to 8 feet at the end of the dock – much more in line with the buyer's expectations. The buyer was pleased – and he now had hard data to back up his choice of lots.  The sale was completed.
Is this part of my normal routine?  No.  Could we have all shrugged our shoulders and said, "Oh well," when the buyer decided the water was too shallow?  Certainly.  But my sellers would have lost a sale, and the buyers would have lost their dream lot.
I know you hear claims everyday that businesses "go the extra mile" and "go above and beyond" in the customer service department, and it sounds cliche.  So I thought I'd give you a recent, concrete example and let you be the judge.  I write this post not to be boastful, but to sincerely say that if I have the opportunity to work for you – either on the buying or the selling end of a deal – I will do what it takes to give you great service.
Lake Martin Voice Realty is a small, boutique real estate company on Lake Martin.  We don't set out to make every sale because that is not realistic – there are over 100 agents in the Lake Martin MLS.  We do, however, set out to give exceptional service to those clients who choose us.  We'd love to help you with your real estate needs, too.
If I could get real estate continuing ed. hours for adventures like this, that would be cool.
For more info on shoreline permitting and dock building, go to  Alabama Power's Shoreline Management website.
Every year I do a market report for the Lake Martin area waterfront real estate sales. It's a comprehensive look at all of the property that is sold through the Lake Martin, Alabama, Area MLS*.  This year, the Lake Martin year end review of home sales looks quite bright. I will cover the basics below, and then in future posts I am going to go really in depth with the waterfront lot sales at Lake Martin. I took some time to really dig down into the details of Lake Martin's lot market to see if we can glean some trends.
The last time we looked at the waterfront real estate sales on Lake Martin was back in August. We studied the market results through July 31, 2013, and found that sales were going really well. Now that 2013 is over, I thought we would take a look at the year in review.
The Lake Martin Multiple Listings Service, as always, is the database from which I draw all of these numbers. I filter out all of the non-waterfront sales, just to get to the nitty gritty, which is why these results might differ from the overall market report that you might see elsewhere, such as in the ACRE reports at AL.com, the Alex City Outlook, and Lake Magazine.
So, back to waterfront properties – how was the market at Lake Martin? How were waterfront home sales in 2013?
Lake Martin Waterfront Home Sales 2013
Blistering, in a word. If you recall from July's sales totals, the year was going well for waterfront home sales, and especially well for lot sales. That trend continued through the year's end.
In the twelve calendar months of 2013, an eye popping 263 waterfront homes were sold in the Lake Martin MLS. Once again, the current year beat the prior year in terms of number of homes sold. Many of us in the real estate industry feel that beating the prior year is per se evidence of an improving market. Lake Martin is so very blessed to have done that every year since 2008. This year beat 2012 by a whopping twenty-four homes, as 2012's waterfront sales total was 239 homes. Before you are tempted to think, "Big deal, John, it's only two more a month," I ask you to consider the percentages. Twenty-four more homes represents an increase of about ten percent over 2012. 2012's sales total of 239 homes was itself a 15% increase over 2011. When you step back and look at these increases, it even surprises me that in the last two years our market has increased homes sold by twenty-five percent. What business would scoff at that?
How does this year measure up to posterity? Great question. A close look at the Lake Martin 2013 market's total of 263 homes sold is the best on record other than the 281 homes sold in 2005. That means that we were only about seven percent from the best sales year ever in terms of numbers of waterfront homes sold. If the sales trend of the past two years continues, we project to sell about 294 homes on the lake in 2014.
Lake Martin Waterfront Lot Sales 2013
If waterfront home sales were blistering in 2013, then I guess waterfront lot sales were surface-of-the-sun hot.
This past year saw 71 waterfront lots sold by agents at Lake Martin. Consider that 71 is almost double of what was sold in 2012 – and 2012 was a great year. Plus, it dwarfs years like 2009 when only 19 were sold in twelve months. It is truly remarkable to see the leap our market took for waterfront lots. Another business that lot sales has really affected is construction. Anecdotal evidence shows me that general contractors and subcontractors are busy again. I ate lunch on a random chilly Tuesday at Oskar's – and the place was packed with people in the building trade.
I have no idea how many of the lot sales in 2013 were made by buyers that intend to build spec homes to sell. I guess we will see when July or so rolls around. I would not be surprised if twenty or so fit that category. If so, any increase in supply of homes for sale could affect lake home prices, which is the next thing I would like to address.
Lake Martin Waterfront Home Price Trends 2013
With this uptick in Lake Martin waterfront home and lot sales in 2013, a natural question is, "has this boom affected prices?" My answer is – I don't think so.
That might not be good news for Lake Martin property owners that are hoping for a price increase. But, I really can't call an increase until I see it. As I am a full time agent working here, I do have my gut feelings on these things. 2013, to my gut, did not feel like a year of rising prices. Then again, it's been at least five years since a price increase so I may have forgotten what it feels like!
The above chart shows my attempt to graphically represent pricing trends here on Lake Martin, with all of the waterfront home sales recorded in our MLS. A shift forward of the entire bell curve would show me that prices have increased. I don't see that yet. While 2013 looks like it is beginning to round out a little bit, I can't really say it is a true price increase. Not yet, at least.
Fear not, when I see an increase or decrease, I will call it. But for 2013 my gut and the numbers line up. There was no change in pricing. If, however, my gut tells me something different than the chart, I guess I will have to go back to the drawing board to make sure this is an accurate way to consider price trends. For now, it feels and looks right.  One way that I have thought of trying to get more accurate is to break the above chart down into more increments. For instance, maybe up to $1 million I should break it into $50,000 increments instead of $100,000. At any rate, if any reader has a suggestion, please contact me and let me know.
Please stay tuned! Over the next couple of weeks I will continue to dig more deeply into the numbers of Lake Martin real estate sales for 2013.
My Call To Action
I can't resist ending without a call to action. Are you considering buying a waterfront home, lot, or condo on Lake Martin? Do you need help breaking down the lake's market trends to see how it affects you? Please contact us and we can help. We are full time real estate agents here at Lake Martin.
Do you own property at Lake Martin? We can help you, too. Contact us and put us to work helping you get the right price, and create the correct custom marketing plan.
Related Posts About Lake Martin Real Estate Market Reports:
Lake Martin 2012 Waterfront Market Report
All Lake Martin Waterfront Market Reports
Copyright notice – the above, and every other post on this blog, is the property of John Coley, Broker, Lake Martin Voice Realty. Appraisers may use my information in their appraisals without charge or asking, but please give me credit by citing me, my company name and title, and website address of http://lakemartinvoice.com.  If anyone else would like to use this information, please contact me here and ask. I probably will let you do it, just please ask!
(*)Disclaimers: All of the above info was taken from the Lake Martin Area Association of Realtors Multiple Listing Service. Accuracy is not guaranteed but deemed reliable. The above does not include sales by   FSBOs or developers that sell privately and not through the MLS. But, I do think that the above represents a very large majority of all waterfront sales on Lake Martin, Alabama.
An almost 4,000 square foot waterfront home with a $60 monthly power bill. Really? It's true, and  LAKE Magazine will explore Lake Martin's first Passive House in its February edition.
If you're a regular reader, you've heard me talk about it before because it's for sale and it's one of my listings.  So how can this home be so amazingly efficient?  Check out LAKE Magazine for the science behind the build.  Architect, Bryan Jones and Builder Paul Gouin spoke with Kenneth Boone and Betsy Iler about the theory, the materials, and the testing that goes into a Passive Home.  I took some pictures of their interview and posted them below.
If you're looking to buy a waterfront home on Lake Martin, give me a call at (334) 221-5862.  I can walk you through this home, and any other property on the Lake Martin MLS.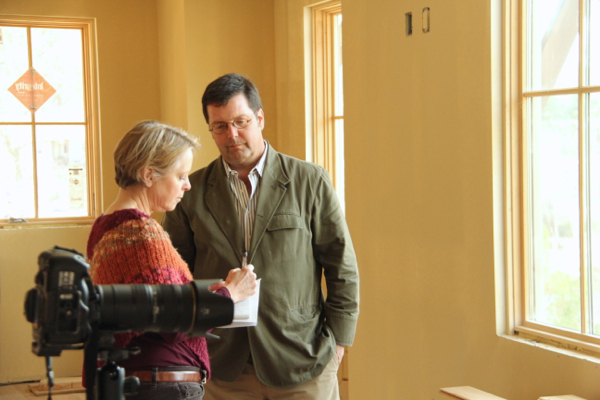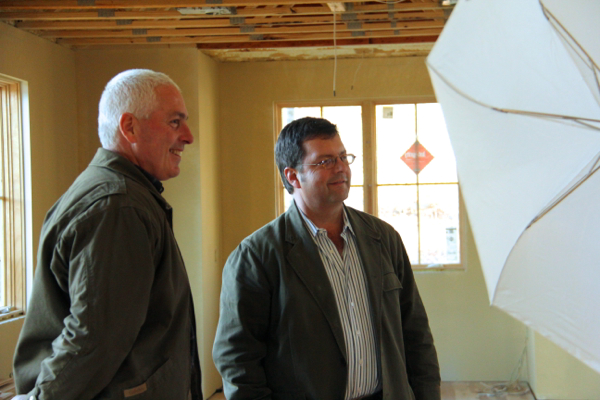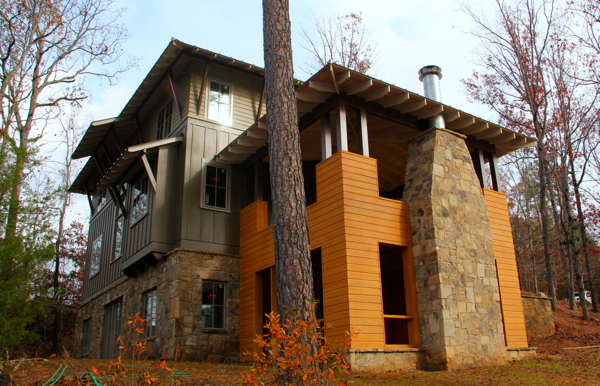 For more info on this home, 205 Old Cemetery Road, MLS #13-1168, click here.
For Lake Martin waterfront homeowners and visitors alike, the Lake Martin Forum website is a great resource.  It's an online chat room for Lake Martin people – but not in a weird Craigslist way.  You'll see lots of practical questions and answers: where to go, what to do, what is the best place to find something?
A great discussion took place the other week, and I thought I'd share the question asked and then my response.  I get asked questions like this all the time, so I figure it's worth passing on:
The Question:  My lake house is on a deeded lot near the amphitheater. I recently built a covered boat lift. Last weekend I raked and burned the leaves from our beach area.  A friend of mine, who lives in a Russell development, said covenants restricted him from doing either.
What other restrictions are covered in development properties?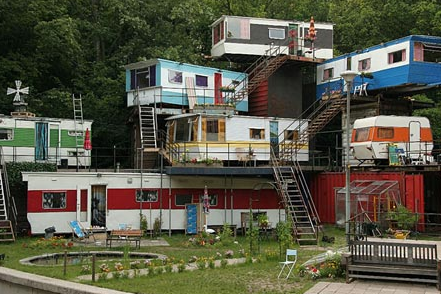 My answer:  This is an interesting discussion. Since you are not in a formal neighborhood with covenants and restrictions, you might not be familiar with other neighborhoods around the lake.
Lake Martin is like anywhere else in that if you buy a home or a lot that is subject to covenants or easements, you have to abide by their rules. Speaking in general for Russell Lands neighborhoods, it is correct that no covered boat docks are allowed.  Examples of these neighborhoods are, but not limited to, Willow Point, Windermere, Windover, Trillium, The Ridge, River Oaks, etc. When I am showing homes or lots in a neighborhood that I know is developed by Russell Lands, I am quick to tell the buyers that they can't build a covered boat dock. The way it's usually written in the neighborhood covenants is something like "nothing which exceeds three feet of the highest water level will be allowed."
Burning leaves – that might be excluded in some Russell Lands neighborhoods, but I just checked the ones I have from Windermere, dated 1973, and I can't find anything in there that prohibits it.  Maybe in other neighborhoods it is prohibited. I don't know. I have seen some rules in others to the effect of "only burn leaves on days permitted by fire department" etc.  (One contributor said that contacting the Volunteer Fire Department in your area is a good idea, and I agree).
The key thing is to read the rules, covenants, and restrictions for each neighborhood that you consider, before you buy. All neighborhoods are different. Also be sure to get the most updated copy, as the original rules might have been amended.
For example, this year I listed a lot of lots in Emerald Shores. Most of them sold but we have a few left. One of the first things I did as the Listing Agent was to get a copy of the covenants and architectural restrictions, plus amendments. Emerald Shores' covenants have three amendments, all dealing with covered docks. Originally they were prohibited. The first amendment allowed them, second overturned it, and finally the third allowed it. So covered boat docks are allowed in Emerald Shores.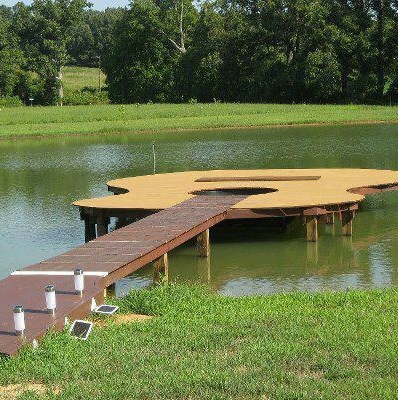 I usually advise buyers to make their offer contingent upon buyer's favorable review of these documents. While I am not a lawyer, my understanding is whatever is recorded is the big deal. So you can research any deed in the courthouse, and it might say, "subject to covenants recorded on Page ABC Book XYZ" – that's when you know to go look up that in the courthouse also.
Another thing to remember is that some parts of Lake Martin are just merely areas, not formal neighborhoods. I have a page on my blog that lists a lot (not all) of them, with links to more information on each. Hopefully this is helpful.
If you're interested in Lake Martin waterfront real estate, give me a call.  I'll do my best to answer your questions, and I will track down the answers for the ones I'm don't know.  I'd love to be your realtor. (334)221-5862, john@lakemartinvoice.com, or click here to contact me.
http://www.lakesonline.com/Forum/show.asp?id=157197&fid=6EB63121-22CA-4F54-A718-45B4048F320B&tid=157194&SiteID=AL001
The Lake Martin waterfront real estate market is not what most people think of as a cutting edge market. We're a rural second home market in Alabama – dirt roads, people. Does it get any more small town than that?
But small town does not always equal podunk.  You would not believe our real estate reach.  It amazes me all the time.
Last week I received a call from John Wake in Arizona. I had no idea what it was about. Turns out, he has a website called Best Of Real Estate Video.com – where he features the best real estate video folks from around the world. Some are small, boutique agencies in rural second home markets like Lake Martin Voice. Others are huge companies like Corcoran Group in megalopolises like New York.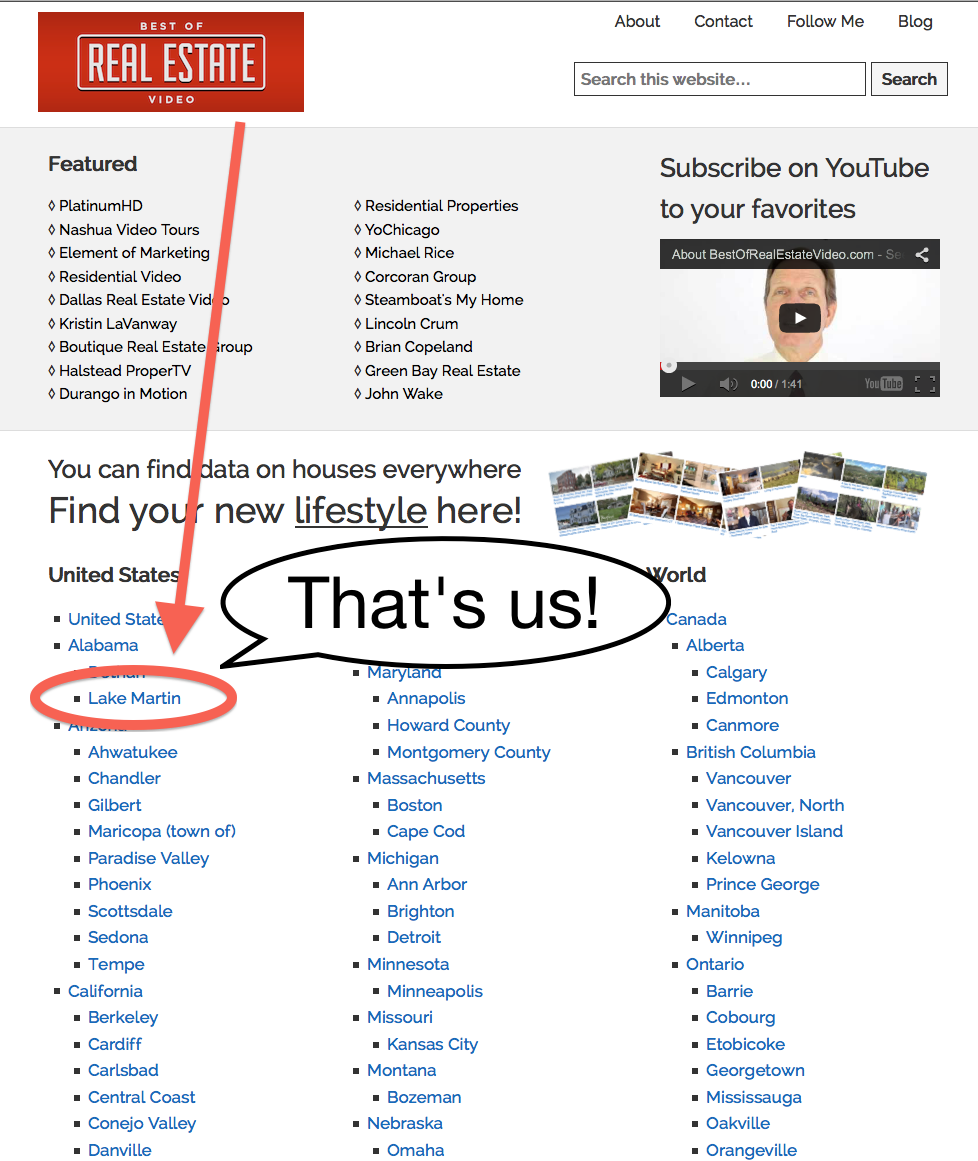 Lake Martin Voice Realty is very pleased and flattered to be included in such an outstanding group. Please check out the site, they have tons of interesting links out there. We especially support their policy of: "I don't consider virtual tours to be videos so Best of Real Estate Videos doesn't include YouTube channels that are mainly virtual tours."
People, if a "video" is just the photos set to cheesy music, it ain't a video. Show me some motion. Show me some context.
Anyway, please check out their link:
http://bestofrealestatevideo.com/
For me, it's an endless source of inspiration. When I am stumped on a subject for my next Lake Martin video, I can go over there and come away with an idea in about 30 seconds!
What is also tells me is that if this guy in Arizona finds great video info about Lake Martin real estate on LakeMartinVoice.com , so do lots of other people – buyers and sellers.  If you'd like to know more about how we can serve you, give me a call at (334) 221-5862, email me at john@lakemartinvoice.com, or click here to contact me.