A big part of wildlife identification is simply knowing where you are on this earth. If you are wondering if that bird is a small raven or a big crow, the first step is to ask yourself where you are standing.  Do you know the native range of a raven?
Similarly, I get asked all the time about where on Lake Martin I sell real estate. In fact, I was asked this question twice this week, both by prospective sellers.  So what's my natural range?  I answer, "All over the lake. Why?"
The Smallest Big Lake You Know
Lake Martin, geographically, is a big lake. It extends over three counties, about 770 miles of shoreline. It takes a couple of hours to drive around it in a car, and probably at least one and a half times that riding from one extreme nook to the other in a fast boat.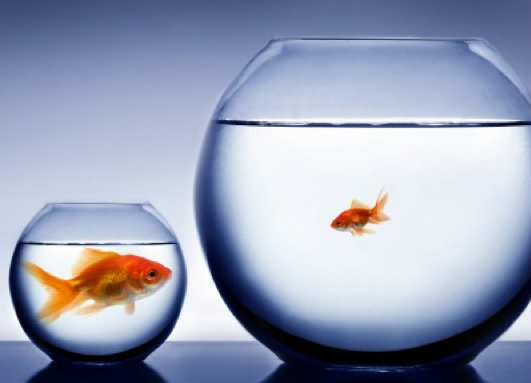 But waterfront home sales-wise, it's small. Consider that in all of 2012, roughly 246 homes were sold on all of Lake Martin (per the MLS – not all sales are recorded on the MLS, but most are). We have (at this writing) about 100 agents in the Lake Martin Association. Not even counting that agents from outside the area occasionally sell here, that's about 2.4 home sales per agent, per year. Once you decide to limit yourself to one particular area, you can expect to decrease that.
Obviously, as a full time agent, you hope to sell way more than that to build and sustain a business and support your family. The Lord has certainly blessed us to do just that.  We have clients from all over the place, and we sell homes on all sides of the lake.  That's one of the reasons our Neighborhood Pages are popular – they help buyers get acquainted with the many neighborhoods/geographic areas of Lake Martin (maps, videos, histories), plus each page has a live MLS feed of homes currently for sale in that neighborhood.
So to be scientific about it, my realtor range is the entire lake.  I can help you with any property in the Lake Martin MLS, regardless of who has it listed.
Give me a call at (334) 221-5862.  I'd love to start the tour.
Downton Abbey Fan Disclaimer:  I know Mr. Carson is a butler, not a waiter.  But the essence of Mr. Carson is what I'm after here, so please bear with me . . .

The mark of any good service industry pro is knowing when to step in, and knowing when to back off. Make no mistake, a good real estate agent has a lot in common with a good waiter. If I were the head broker of some huge real estate shoppe I would scour restaurants or other service industry places and recruit good waiters to be my agents.
They both know the inventory, know what they personally like, and also know how to help people find what they like. I am not the pushy type. I would rather set up someone and give them the tools to search, and then step in when they need an opinion on an area or a decision they have to make with their lake home.
I want to arm them with good information and I try to do that with neighborhood pages, custom searches, blog posts, and area info. I want them to feel well equipped to browse them menu, but to know that I am right there. I want to find the right balance of service through empowerment, and service through direct advice.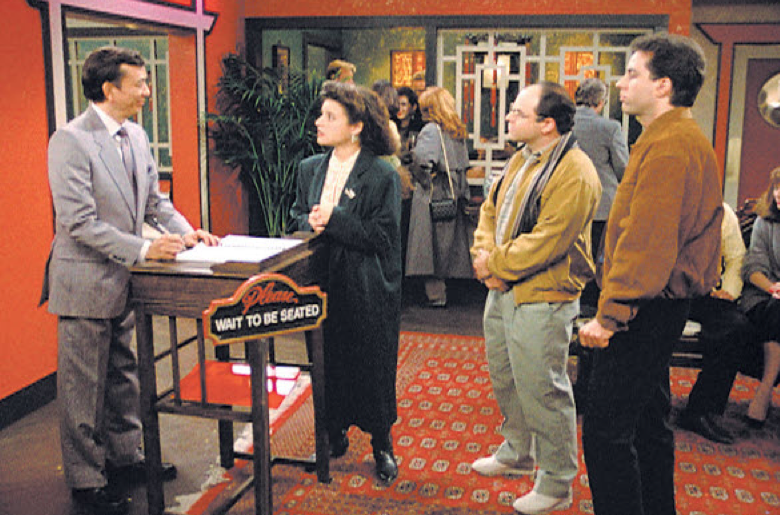 Isn't that what you like in a good waiter or waitress? Or stockbroker, for that matter? Sometimes we just want to hang out at the table for 10 minutes and talk because we haven't had a date night in three months. Leave us alone. Let us causally peruse the menu. Sometimes we are on a schedule and just need to get some food now.  A good waiter or waitress knows the difference, knows when to step in, monitors your progress without you feeling stalked. That's really all I want to do as your Lake Martin agent.
It's as simple as that. Mine is a position of service. Yes, I feel I have some technical real estate expertise and I feel I have lots of knowledge about the menu, and more critically, about what is NOT on the menu and what other people have ordered in the past. Agents need to listen more than they talk.
But when you boil it down, I think a good real estate agent, at Lake Martin or anywhere else, should have a servant heart.  Allow me to be the Mr. Carson of Lake Martin real estate.
I have a client who has narrowed his search down to two Lake Martin waterfront homes his family likes.  This is great!  But because this is Lake Martin real estate, deciding between the two homes is proving to be tough.  A quick MLS property search in any price range will confirm that shopping for Lake Martin homes is not like comparing apples to apples.  There are so many variables to consider, that even 2 homes next door to each other can have radically different qualities (water depth, house condition, waterfront footage, view, etc.)
It boils down to the simple question: "Why do you want a lake house?"  That sounds obvious, but really thinking about their expectations for a lake home forces buyers to make choices:  Where is the best location for them?  How will they use it?  What do they like to do at the lake? Why are they even buying one in the first place?
The video below is of Lake Martin Voice Realty clients, John and Wendy, who have just closed on their home, and had to make similar decisions.  I think they offer some great advice: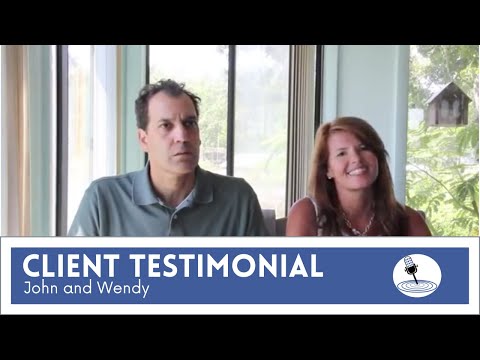 Back to my current client with a choice to make.  Our conversation goes something like this, and it is:
Buyer:  "John, what do you think?  House A or House B?"
John:  "I have been selling long enough to realize that different people have different priorities. I think House A is a good choice if you prioritize newer home construction and the location in the west side of the lake.  I like House B if you prioritize size of waterfront and length of view, or a North Lake / close to Highway 280 location.
If you are undecided about location, my advice is to ask yourself where you would like to be closer by water? Whereas House A might cost you 12 more minutes to drive from Birmingham, it might be only 7 minutes by boat from friends.  Or House B might be 15 minutes faster drive from Birmingham, but 30 minutes from friends by water, but 10 minutes to shopping and restaurants in Alex City.  You just have to ask yourself what you will be doing and how you will be spending your time."
What about you?  What are your priorities?  Why do you want to buy a Lake Martin home?  I'd love to be your realtor and help you think about these question – whether your time frame to purchase is two months or two years.  Give me a call at (334) 221-5862 or click here to contact me.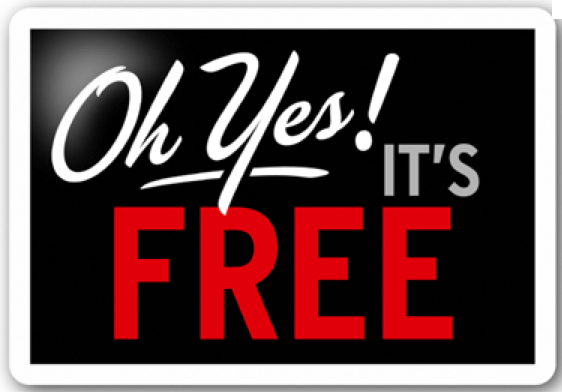 When I started blogging about Lake Martin real estate in 2007, I made the decision to give as much information as I could online. As a real estate agent, obviously, I am limited somewhat to what I can say by state and federal laws, ethics rules, and client relationships.
I also limit myself by common sense. When I state facts, I name my source. When I'm giving you my personal opinion, I try to disclose that very clearly. Other than that, I let it rip. I figure that's the whole purpose of a real estate blog like this. I am supposed to try and give you information about Lake Martin that no one else does.
When I first started this, I had many fellow agents tell me I was crazy. Their thoughts were, why should I put so much information, and more critically, my analysis, online? Isn't that too public? Shouldn't I keep all of that to myself, and force people to call me if they wanted the scoop? They would ask, aren't you afraid the reader will call someone else after you've done all that work?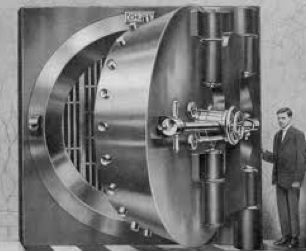 My reasoning is that I agree with those that think the "Information Age" is over. Thanks to the web, Google, online databases like the county tax offices, information is free and flowing. You don't really need me to get the basic facts about a Lake Martin home or lot that is for sale. If you spend time online, you can get that. Gone are the days of having to physically walk into an agent's office to pierce that silo of information. I think that any real estate agent's value now lies in helping you make sense of the flood of info. I should be able help cut through the noise to find the deals or help you sell. That's why when it comes to information and advice about Lake Martin real estate, I put it out there and hope you call me.
I'm sure that there are readers out there who never call me. In fact I know by looking at the sheer volume of my web traffic, there is no way that every single person uses me as their agent. Occasionally they even use another.
I know! Shocking!

The other day a fellow called me about a lot that was for sale in the same neighborhood where he had recently bought a home. He casually mentioned that he watched one of my private home tours and that's why he ended up buying the house.
Wait a minute – I said. I only send private home tours to people who have requested info of me. That's what happened in this case. He requested info on a Foreclosure, and I later filmed and sent a private video tour to everyone on my foreclosure list. He saw the video, liked the house, but decided to use another agent to buy it. Ouch.
Further and even more ironically, after our conversation about the lot, he put in an offer on it – you guessed it – through yet a different agent. The deal didn't go through, and afterward he admitted he wished he had used me.
That makes two of us.
But that's life these days. I realize I will miss out on some. Tough but true.
I have set up this site to allow you to be anonymous as long as possible, as long as you want to be. I just try to be as helpful as possible to that when it comes time to pick an agent, you pick me. If you do make that decision, please use this form to contact me, or email me at info @ LakeMartinVoice . Com , or call 334-221-5862.
Thanks!
As a Lake Martin realtor, I am often guilty of a one track mind.  I constantly bend every experience, every encounter in my life back to Lake Martin real estate.  I admit it.  So forgive me if you think this is stretching, but..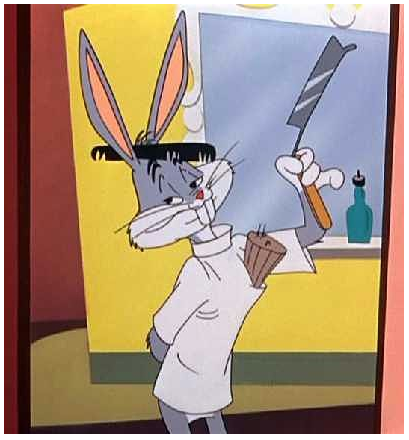 The other day I was early for my haircut appointment.  My barber had another gentleman in the chair, snipping away.  It's a one chair "salon," so I couldn't help but overhear their conversation.
It was about Google Earth.
What?  Yes.
El barbero, or master hair cutter (I think of him as the guy who has the misfortune of dealing with my 'fro once a month), was trading Google Earth tips with his patron.
He is in his mid 50s.  The customer is 70.
They were going back and forth with nuggets of wisdom about the online mapping service.  I was listening pretty hard as I am a Google Earth newbie.  They were talking about how easy it is to create custom maps, spots, and the like.
If they wouldn't have thought me creepy, I would have videoed it on my iPhone.
It just goes to show you that this whole "internet" thing isn't just for young people, unless you define young as under 80.  These results are typical.
A Thank You Note To YouTube
2011, in my mind, will be the year that I should write YouTube a thank you note.  I do a lot of online marketing on Twitter, Facebook, Posterous, Flickr, and the like.  But my videos on Youtube are a huge blessing and are, pound for pound, the best return on my efforts aside from this blog.
"That's great, John," you may say.  "But the only people watching videos on YouTube are kids."
Wrong.
We at Lake Martin Voice Realty have uploaded so many videos about Lake Martin real estate, area events, restaurants, marinas, etc., that we have had almost 86,000 views of them at this writing.  Phenomenal, and we have you to thank.  We have uploaded over 200 of them.  My average video length is about 3 minutes so that is 258,000 minutes that people have spent watching.  Amazing and humbling.
86,000 – that is more than a couple of national real estate brands have.  Check me out and see if I am wrong.  Go to the YouTube channels of any national brand and see how many views they have.  Then compare it to ours, and keep in mind that we (currently) have two agents doing all of this.
When you get that many views, YouTube starts courting you and asking you to put ads on your videos.  They also give you perks like being able to see your demographics.
Check out the age range of who is watching my videos:
Observe that over 60% of my video views come from people that are 45 and older. Amazingly, more views come from people 55 and older than do those who are younger than 35.
And that's a good thing.  This is proof positive that I am hitting the sweet spot, demographically.  Well, I take that back.  The ultimate proof is when I hear from buyers that call me and say, "hey, I saw one of your videos on…" or a seller that says "I love your video home tours."
Thank you, I still need your help
I thank the Lord, and also you, dear reader and viewer, for the eye popping numbers.  But I still need some help from you.
What do you like to watch or read about?
I have noticed that my highest read blog posts and most highly watched videos are on subjects that were originally suggested by readers.  So please, please, keep those suggestions coming.  Please contact me through this form or directly at [email protected] or [email protected]
Also – how can I increase my female viewership on YouTube?
Thanks!
I love to use full motion video tours to market Lake Martin homes.  I think it's a cool use of today's technology, but mostly I love video because buyers and sellers love it.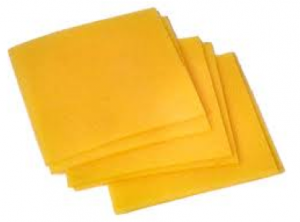 I know buyers love it, because they constantly tell me.  I have been blessed with many people calling me and choosing me to help them find a home around the lake.
Sellers like it, too.  When I show them how much a full motion video tour helps spotlight selling points, give context (how do you get to the lake from the kitchen?), and keep buyers' attention, it's a no-brainer. They want a video.
When a video is not a video..
Again, I realize all of this is pretty obvious.  People want video of homes on Lake Martin or any other real estate market for that matter.  Realtors everywhere are interested in doing more video, hence the (very flattering) invitation that ReTechSouth gave me to teach this class on real estate video at their conference in Atlanta.
With so many agents now trying to provide video, sometimes you encounter a slide show that is put in the "Video Tours" link on the Lake Martin MLS.  These photo slide shows are also known as "Virtual Tours."  Not the same thing.
Don't get me wrong, Virtual Tours aren't bad per se.  They are better than nothing.  But most of the time when you click on it and watch, you are seeing a photo slide show of the pictures you just viewed, only set to Yanni /John Teshian muzak.
Why would you want to watch a slide show of pictures that you just saw on the MLS, only set to muzak?  I don't know.  Like I said, it's better than nothing and I certainly don't fault other agents for using them.  Just don't call it a video.
That's why I take pains (often) to point out that I do FULL MOTION video tours. I shoot them, walking through and around the lake homes WITH A VIDEO CAMERA.
Can you tell the difference?
I have long desired take the same property and to put a full motion video against a cheesy virtual tour, just to show the difference.  But the problem is, I don't do virtual tours.  I would have to use someone else's Virtual Tour as a comparison to my video.  I've never done it because I don't want to appear to be negative about another agent.  Nor would another agent allow me to post their virtual tour on my blog.  So I've never had a side-by-side comparison. Again, my goal here is not to criticize but to explain why I go to so much trouble to (attempt to) do a nice video.
Now we can.
Unit 202C in Harbor Pointe is one of my current listings.  Therefore I have a full motion tour of it.  Coincidentally, I had the same unit listed back in 2006.  So – for illustrative purposes only – I have gone back in time and grabbed my pics from the initial listing.  Nobody should get their feelings hurt – these are my old pics taken with my old point and shoot.  No wide angles, no nothing.
I have created a typical Virtual Tour, and will let you be the judge.
Which one do you like the best?  If you were a buyer, which gives you more information? Context? Makes you want to take the next step?
If you were a seller on Lake Martin, which would you want to be used for your home, lot or condo?
Here's the typical slide show.  Now, PLEASE keep in mind – I DON'T DO THESE! It's for illustrative purposes only!  You may want to turn your speakers down a bit – Yanni doesn't allow any voice overs to mar his sultry Virtual Tours' insomnia fighting tunes.
What did you think?
Next, here's the full motion video tour that I did for this condo, and also one I did a few years ago about Harbor Pointe in general.  Turn your speakers back up -  you can hear a narration description.
How about it?  Can you please vote below?
You won't have to give any personal info. It's completely anonymous.
As a Lake Martin realtor, I get to take plenty of pictures. Most of them (obviously) are of waterfront homes.  Or people.
But, I have never taken pictures of people taking pictures of other people in front of a home.
Whew.
Yesterday, Will Pollock came by the homes we have for sale at Water's Edge.  Will is a freelance writer and photographer from Atlanta.  Will, whose work has been featured in Sea Ray Living (among other publications), was in town doing some work for a future article on Bryan Jones.  Bryan, of Jones Pierce Architects, is the architect for Water's Edge.
They rode by a few of the Lake Martin homes that Bryan has designed over the years.  I was really pleased that they chose to include the homes for sale at Water's Edge.
Will even was nice enough to give me a few pro pointers, like dealing with the glare off of the water, and trying to get the both the clouds outside and detail inside to look good on a shot in the kitchen.
But… I think he was done with it all by the time the below shot was taken. What do you think?
If you are interested in the beautiful homes we have at Water's Edge, please see:
Lot 1 Water's Edge
Lot 2 Water's Edge
The waterfront Lake Martin real estate market is small by almost any measure:  number of homes sold, number of school zones represented, number of builders involved.
Lake Martin is not small by two other factors – price per sale, and number of real estate agents per sale. When you look at waterfront sales only, the average price last year was in the range of $200k – $299k, and for Alabama that is high.  Total Lake Martin waterfront homes sold in 2009 was 194. We have about 116 agents active, or almost 1.6 per home sold. I think this puts us in a "more than you can shake a stick at" category, despite that this is down from about 190 at the peak.

That means that the stakes are high for every sale.  Granted, the commission dollars are higher than average, but the number each agent can expect to sell each year is also lower, therefore the competition for each sale is also higher.
It matters that you have an agent that plays nice with others.
Reputation matters.
Yes, it does, even in an industry like real estate which can sometimes be as cutthroat as our urban legend suggests.
So why choose a nice guy?  Wouldn't you want a shark?
Relationships matter.
Negotiations are fragile these days, especially for a second home or vacation market like Lake Martin waterfront properties. When I am dealing with another agent that I trust, that I know to be a truth teller and not a game player, I don't have to second guess or filter their comments.  I can concentrate 100% on my client instead of worrying what the agent may or may not be doing.
Do I really want my agent to be cozy with the competition?
You don't need to be good with a knife to serve your clients well. Sure, I have been in plenty of contentious, balanced-on-a-hair negotiations with agents that I know and like.  Was I too soft on them? Did I press it enough? No. Because we trust each other, we were able to get eyeball to eyeball much faster, without all of the needless agent posturing and preening.  I was able to state my case passionately, but clearly to them, as they were to me. We were able to focus on what matters: the clients and the properties, instead of what doesn't: agent egos and barb trading.
Are the Lake Martin Realtors all one big happy family?
Unfortunately, no. Even inside the same large company, in any industry, there are always the people that you just are not sure about.  You know that when you deal with them, it had better be in writing, in triplicate, documented with voice mails, emails, and pony express.  It's the same thing on Lake Martin, or in any real estate market, I assume.
What inspired this post?
Another Lake Martin Realtor (who will remain nameless) saw a FSBO advertisement and thought it was one of my active listings. He was concerned that my client was intentionally trying to be fraudulent with me and my listing agreement.  It turned out it wasn't mine, but I really appreciated the fact that a member of "the competition" would be looking out for me like that, especially when he had more to lose than to gain by pointing it out to me.  So – Mr. Agent (you know who you are) – when you read this, thanks again. You are one of the nice ones.
At Lake Martin Voice Realty, we believe video is one of the crucial ways to market a home for sale. 
The days of slide show picture montages with Yanni playing in the background are over.  Pictures are better than nothing, but these days, with the money involved in waterfront homes on Lake Martin, sellers and buyers deserve better.
Research has proven that about 90% of buyers use the internet to look for property.  Buyers and sellers alike want a more authentic way to tour property online.  Especially in a second home market like Lake Martin, where most buyers live hours away.
Below are two great examples of what video marketing can do.  We can't take all the credit – these homes at Water's Edge are really cool, and we were able to meet with the architect on site and let him do the talking.  But the result is an architect-guided tour at every viewing.
You be the judge:   A John Tesh slide show or our version?
Realtors must do video, and they must do it well.  There is just no excuse anymore.
It's so easy to do an "OK" home video tour that I can't imagine why everyone isn't doing it. But, I'll admit it. It is pretty hard to do an effective one, and I still consider myself an amateur.
I'm not saying I am Francis Ford Coppola, or even Errol Morris, but if I were a seller, I would want an (albeit imperfect) agent that not only is trying  (cliche alert) "cutting edge" marketing techniques, but one that is pushing harder and harder to get better at it every day.
If you need more convincing, here are two of our latest property listing videos:
If you are a potential seller of waterfront property on Lake Martin, and you like what you see, give us a call.  We can do the same for you. If you're a buyer, use our website for research, and then let us guide you from research to relaxation!
Lake Martin Voice Realty clients, Tom and Melissa, recently celebrated the 1 year anniversary of owning their Bay Pine area lake home on Lake Martin.
Imagine my surprise at the Facebook invite to help celebrate!  I mean, who purposely invites their Realtor to anything after a closing?
Well, this family is a lot of fun, and I was flattered to be included, so we tubed the kids all way from Kowaliga Bridge to the 280 River Bridge, and made the trip with a birthday cake (almost) intact: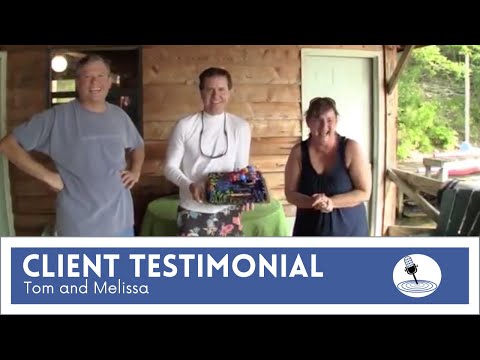 Tom and Melissa, thanks again for the invite and the testimonial!
We like to show you authentic Lake Martin "moments" and love it when our readers contribute, too.  Check out our fan page on Facebook, and feel free to share your own Lake Martin memories – photos, stories, videos.