If you are curious about old cabins around Lake Martin (some maybe from the 1950s as advertised above) you are not alone.  Here's a question one of my buyers emailed me the other day:
Q:  We have been renting houses on Lake Martin for years.  This past weekend we took a long boat ride looking around.  We saw several old cabins that looked unused.  Just curious as to if these ever go up for sale?
A:   Thanks for the email.  That's a great question.  I see old cabins around Lake Martin all the time, too.  Most (99%) of the time there is a reason for it.  Like, maybe it's an old family cabin and they can't decide what to do about it.   I can't blame them, because it is hard to give up on generations of memories!
Or maybe the person has decided to hold on to it in order to get more when they sell in the future, but doesn't want to fix it up.  I can't blame homeowners like this, either. Historically, Lake Martin (like most waterfront real estate markets) has had very high appreciation over the long term.
Or, maybe the owner would sell it but they have a crazy high price in mind (this happens a lot).  Honestly, I can't relate to home owners like this.  I know that your home is "one of a kind" – but people will compare to others.  When buyers come to Lake Martin, they typically will walk through seven or eight homes per visit.  This is after whittling down a list of twenty they found on the web.
My rule of thumb is, if they want to sell it, it would be on the market.  These type of cabins get calls, emails, and letters from people all the time (mostly agents) that want to buy it. They are presented with many opportunities, so if you as a buyer contacted them, you will likely be joining a long list of interested parties.
A more likely scenario happens when home owners call me and ask what I think their Lake Martin property is worth.  At least those folks are considering selling, but not always. With a second home market like Lake Martin, you're dealing with buyers that don't "Have" to buy, and sellers that don't "Have" to sell.  That makes it kind of unique.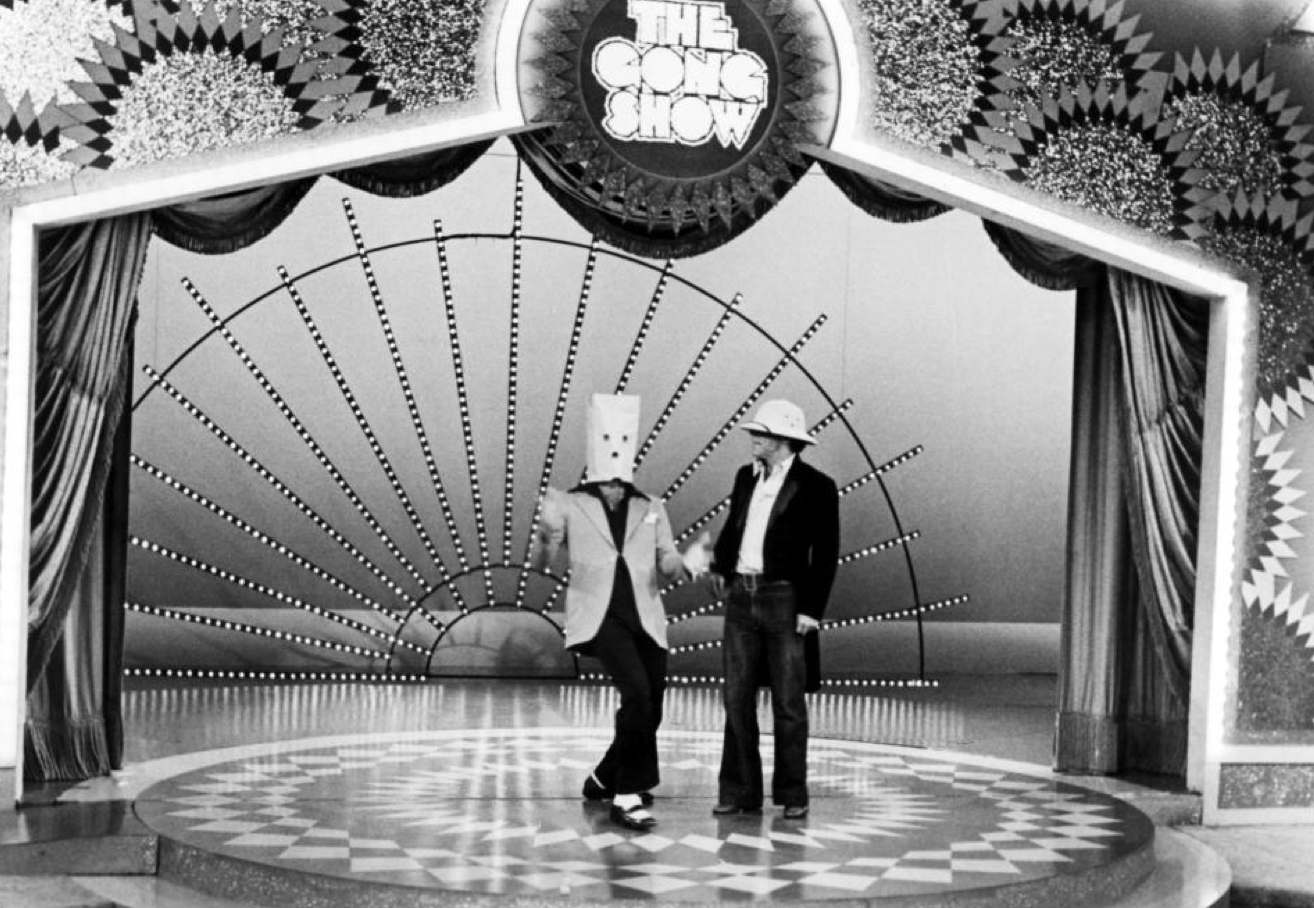 This time of year at Lake Martin creates a question for some sellers in the real estate market.  That question centers around whether or not they should keep their waterfront home, condo, or lot on the market through the winter.
Lake Martin is a seasonal, second home market in a rural community. Most of our real estate sales happen between February and November. Currently, the lake level is drawn down ten feet in the winter. It gets chilly.
So is it worth it to keep your property on the market through the winter? Or should you, as a seller, take it off of the market and let it rest, only to be reborn in spring? The tradeoff seems to come down to Days On Market vs. Anonymity. That is, if you truly want to sell your Lake Martin home, what is worse, having a higher Days on Market in the spring, or not being on the market at all during the winter?
I think it's better to be on the market. That way your waterfront property is in the Lake Martin MLS, all other agents know about it, and your listing agent can legally advertise it. Otherwise no one knows it's for sale.
But on this issue, as with many others, I wanted to test to see if I was a lone dissenter. I recently wrote about the subject in my monthly column for Lake Magazine. In order to get some perspective, I interviewed fellow Lake Martin agents Becky Haynie of Lake Martin Realty, Carl Hopson of RealtySouth Lake Martin, and John Christenberry of Lake Martin Voice Realty.
They agreed with me, and gave some great examples. Here's a link to the article on Lake Magazine's website:
Why Stay On The Market Through Winter?
I guess I am biased since they agreed with me, but I think they are great points.
If you are considering selling your waterfront home, lot, condo, or acreage on Lake Martin, we would love to help you. Please hit the "Contact Us" button below or call at 334 221 5862.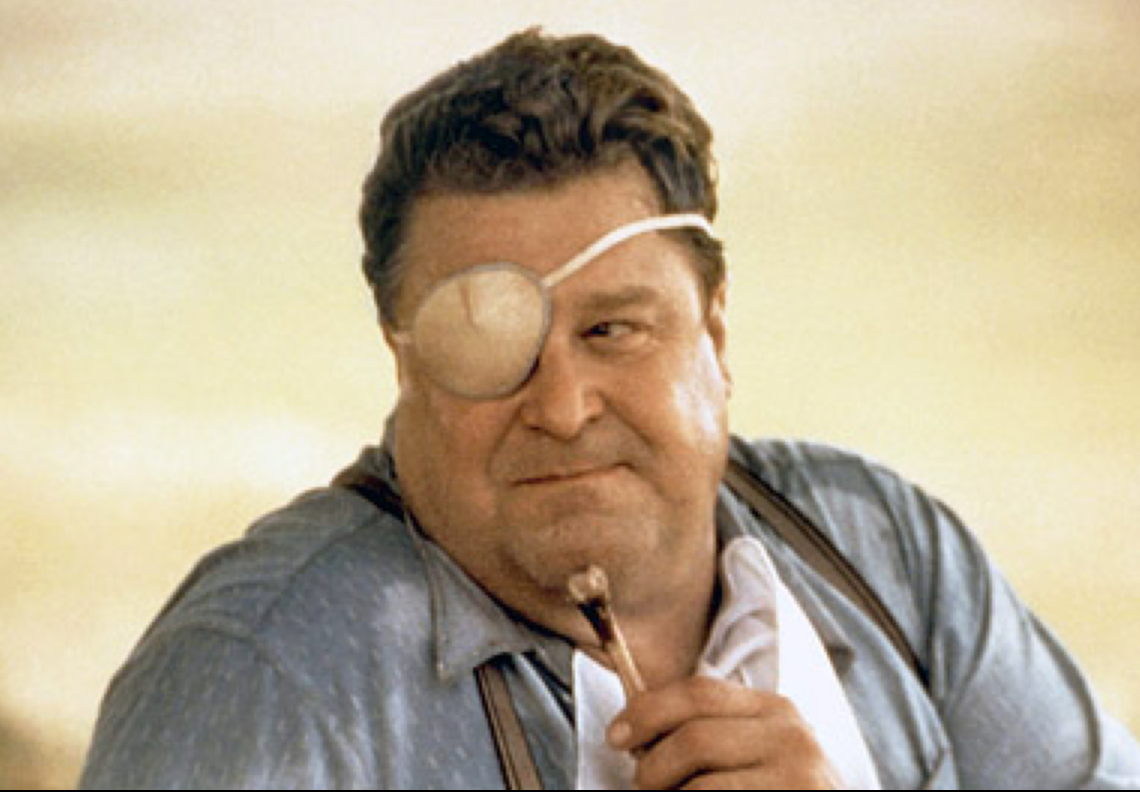 I love the Wall Street Journal. Reading it is one of my favorite pasttimes. They have a regular section now called "Mansions" that covers real estate. On a recent Friday I was intrigued by a front page tease that read "Secrets of Top Brokers." Naturally, as a real estate broker here at Lake Martin, I wanted in on the secrets. I flipped to page M1 and found the article, penned by Lauren Schuker Blum, titled "The Battle For the Big Deal."
I was immediately disappointed.
The article was about the competitive nature of getting high priced listings in places like Malibu, LA, etc. It's bottom line was that these ultra cool brokers have to battle hard to win a $40 million listing. They throw lavish parties and have in-house computer nerds to cultivate top secret databases of high rollers. Wow.
Don't get me wrong, the article was well written and had plenty of pretty pictures. But the usability of these secrets by the average agent or even the average home seller is absolutely zero. (Who is going to spend $10,000 on a VIP house party?)
I guess I should not expect a practical article from a section of the WSJ called "Mansions." I also can't blame them for splashing flashy home pictures (I call it house porn) to catch the eye and entertain. I can't help but wonder, though, what would happen if the WSJ would ask one of their talented writers, perhaps Ms. Blum, to turn their eye to the not so extraordinary. Sure, it's easy to think of crazy ways to promote a home when Presidents have slept there and your potential commission is in the millions. What are the secrets of brokers or agents who actually sell normal homes?
Lake Martin Real Estate Secrets
I can tell you that there are no secrets for the Lake Martin real estate market, or anywhere else for that matter. If you want to sell a waterfront home, lot, or condo, you must pay attention to what I call the Holy Trinity of Real Estate:
Pricing – You absolutely must price your home correctly. Yes, the market here at Lake Martin has rebounded since its low in 2008. But I don't think we have evidence of price increases. Check my market reports and see if you agree. As a Lake Martin seller, you must price your home within 5% or 10% of what the market likes, or it will sit there. Buyers expect deals, research extensively, and can walk away. "I will price mine a little high. You can't go up but you can always come down" you might say. I say – you can't come down if you don't get an offer. You won't get an offer if you are priced too high to begin with.
Marketing – You or your agent must market your Lake Martin home aggressively. A sign in the yard won't do it anymore. Three fuzzy pictures in the MLS? Please. You have to have a full court press of well done pictures, full motion video, scads of backup information, just to stay in the conversation. You have to have a supercharged website to break through the noise and get found. In online marketing today, pretty is as pretty does. If people can't Google it and find it, it might as well not exist. The old realtor trick of putting scant info out there so the buyer will call the agent and the agent will "sell them" on the home – is dead. Here is a modern truth – NO ONE WANTS TO TALK TO REAL ESTATE AGENTS – including me. They only call the agent on the last resort. Buyers research and research online so they don't have to ask the agent, whom they perceive is cheesy and just out to say whatever. As an agent, I must realize that and earn trust by putting as much info online as possible. Another truth – put the marketing focus on the property. Not the agent.
Staging – Staging is getting your home looking good to sell. Clean it up. Paint. Replace the rotten wood. Declutter. Depersonalize. Get all that junk out of the way that detracts from the view. People are here for Lake Martin. Don't distract from that with petty repairable.
Are you considering selling your Lake Martin home, lot, condo, or some other property? We would love the chance to talk to you about it. We can get it done. We have the knowledge and experience to price it accurately. No other agency on Lake Martin, no matter how big, can even come close to our online marketing. The huge amount of traffic to this website are facts, not idle boasts. We can also help you stage your home to sell.
How to get started? Request a Comparable Market Analysis here or email us at info at lakemartinvoice dot com. Or call me at 334 221 5862!
I once embarked on a mission to see how cheaply I could take a brown bag lunch to work.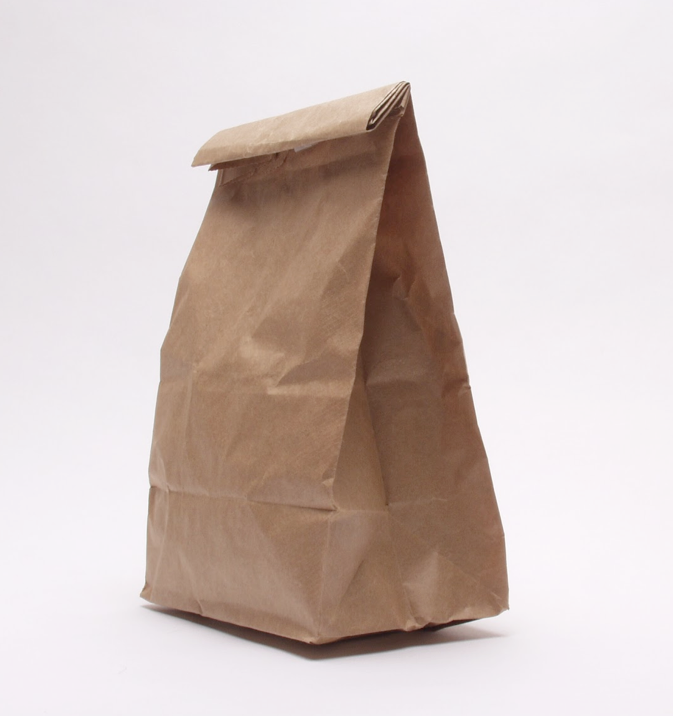 I brought all my accounting skills (I was a controller at the time) and all of my family traditions to bear upon the subject. I used fast food ketchup packets, bought cold cuts in bulk and stalked the "almost stale" bakery section, but I hit a wall at around $1.10 per lunch. Despite way too much thought on the subject, I could not pierce the $1.00 per lunch barrier.
One day, as I bemoaned my plateau to the rest of the office, one of the ladies suggested, "Why not re-use your bags?"
Eureka!
It was so simple. So obvious; yet, so effective. Re-using my bags and other packaging plunged my per-lunch cost to the seventy-cent range.
This leads me to my point for those who are thinking about selling a Lake Martin home. If you are the do-it-yourself type and want to go the for-sale-by-owner route, let me share a couple of Special Weapons and Tactics that we Lake Martin Realtors use. They may appear obvious, but remember the paper bag. Simple solutions can take you to new heights.
First, take your pictures with a wide-angle camera lens. If you have or can borrow an SLR camera, you can buy a wide-angle lens that will make a world of difference. The lens might cost you $500, but remember how much you are asking for your home.
I've read good articles on Houzz saying the opposite is true – use a regular lens and be happy capturing less square footage in the room.  For art's sake, I agree.  But I've found that wide angle lenses work well in some of the funky rooms we find in lake homes.  If I can capture more space in a room with the wide angle lens, I'm going to do it.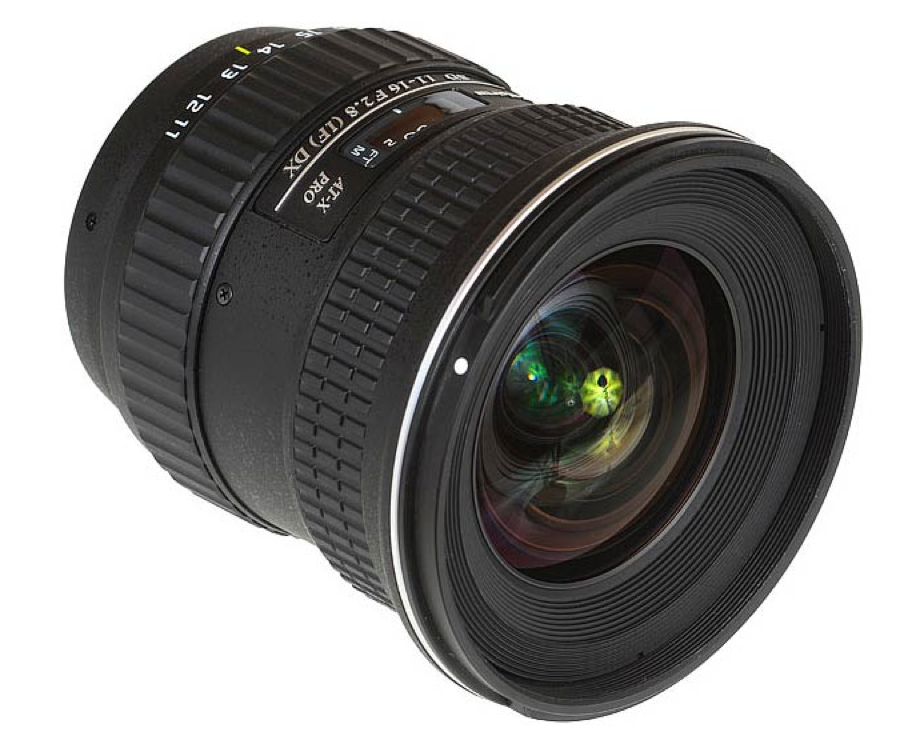 Bottom line, I'm neither an artsy nor accurate photographer and continue to try and learn.  If there's anyone in the Lake Martin area who is a budding photographer and would like to practice photographing homes, let's talk.  I'll give you the credit, and you could help me up my photography game.
If you don't have an SLR, and all you have is the camera on your smart phone, at least spend $50 for a wide-angle lens to put over it. Yes, no matter what kind of iPhone or Android phone you have, you can order a case to clip over it that will allow you to shoot wide angles. This is critical, because when people look at homes online, the pictures are a major way they weed out the tares from the wheat. Good quality photos can make or break your success.
Perspective is everything on home photos. Pictures look so good in magazines because professional photographers use different perspectives to present the best features of the room. Inside, a stepladder lets you point down into the room, as opposed to shooting flat across it. Try shooting some of your pictures from waist level, or from the height of a light switch on the wall.   Combine with a wide-angle lens and note the difference.
To get a nicer picture of the exterior of your home from the lake, use a taller ladder on your pier. When selling a lake home, the lakeside photo is the most important. Most Lake Martin homes are at least five feet above the dock; from dock level, you often are shooting the house at a weird, unflattering angle. Get a tall ladder and set it up on the dock; the results will be much better.
Once you master these special weapons and tactics of Lake Martin Realtors, you can move on to others, like finding a new you-just-can't-miss-it home.
If this sounds like a lot of hassle and you'd rather have a professional do the marketing work for you, give me a call at (334) 221-5862.  You can also email me at [email protected] or click here to contact me.  I'd love to help you!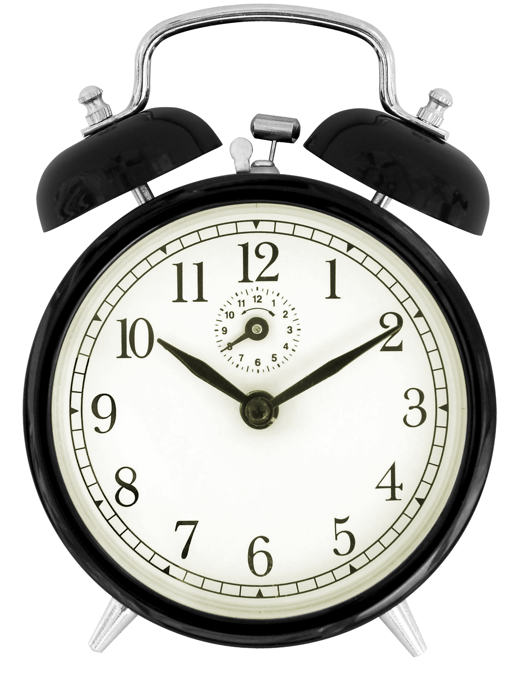 My Lake Martin Voice Realty YouTube Channel lets me track how much time viewers spend watching the Lake Martin videos I've posted to YouTube.  In a recent 30 day period  (Jan 7 – Feb 5, 2013), YouTube Analytics recorded an estimated 2,877 minutes of viewing time, with the most watched video being a recent listing, 100 Harbor Place Unit 613 at Lake Martin.  This, at a time of year that is not considered the most active real estate season on Lake Martin.  That's pretty strong.
YouTube, however,  is not the only site that hosts my real estate videos;  I use my Lake Martin Voice Wellcomemat Channel to embed video tours of my listings on the Lake Martin MLS.  The YouTube number above does not take any of these views into account.  60% of the visitors to my website come strictly to search the MLS, and never see my YouTube channel.
So John into technology.  This is not new information.  Why is this important?
Buyers are into technology.
As a seller, it means that you are getting tons of exposure.  It means that buyers who come to see your property  in person have already toured it extensively via my video tour, and they are serious. They've seen the neighbors, the view, the slope of the lot, the back of the slough, that funky bathroom, and they're still interested.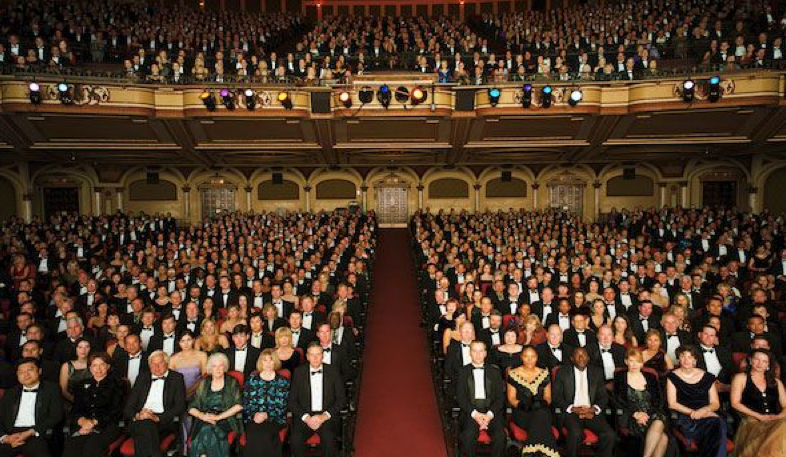 Compare that to the amount of time racked up viewing the 2″ x 1″ photo of the front of your lake home in print media.  Some sellers may wonder why I don't advertise in these.  Bottom line: I've never closed a sale that originated with a call from a print source.  No, not even one, and realtors pay a lot of money for these ads.  In fact, one of my company's listing was incorrectly priced $100,000 lower than list price in a print publication, and over the course of the month that the ad was in the magazine, NO ONE called to inquire about this great house at a huge discount. In my experience, hot leads are not reading print media.  They are searching online.
For buyers – video helps you quickly verify what you're getting.  A real estate video tour makes it possible to understand the flow of a home and layout of the lot.  It makes it hard to hide the skeletons in the closet, too.  Most Lake Martin buyers are making a trip from out of town to view homes, and realistically can't commit days to a search.  What a letdown to find that the cute cabin in the picture only has 10 feet of waterfront, or a guest bedroom that can only be accessed through the master suite.  Clear that up ahead of time with a video tour, and serious buyers can zero in on properties that truly meet their needs.
Also for buyers – I offer private video tours of other realtor's listings.  If you see another realtor's listing on the MLS, and you want more info than what is available on the MLS, I make a private video tour for you. I send you a private link to view it on YouTube, and you can quickly decide to check it out in person or pass.
Think the power of real estate video might give you an edge with your home sale?  Give me a call at (334) 221-5862 or CLICK HERE to contact me.  I'd love to talk, and I'd love to go to work for you.

Recently I spent a couple of days calling each and every family that I was privileged to have helped close a sale or purchase on Lake Martin in 2012. Some I had to leave messages, but for the most part I was able to talk with all of them. My purpose was not to hit them up for fresh "leads" (though I never turn those down). I called to say thank you.
It was so much fun.
The experience was so uplifting, so refreshing to catch up with everyone, I don't know why I haven't done purposeful, scheduled calls like this before. I have always checked in from time to time with folks, but the first week of the new year is a great time to schedule and set aside some time to call everyone at once. It is so great to hear everyone's enthusiasm for Lake Martin. What an upper.
Phone calls are a weak spot of mine. There are several aspects of the real estate business that, I think at least, require regular, disciplined, phone calling programs. I really have to work hard at these.
Cold Calling – Not My Thing
A neighbor of mine used to be a stock broker who got started in the mid 1980s. She spent a lot of time making cold calls. Cold calls are when you call a person that has no idea who you are, what you want, or why you would be calling. Tough stuff. My neighbor cold called from either from a lead sheet she was given, or just thumbing through the phone book. It doesn't get any colder than that. As part of her broker's staff rules back then, she had to call at least 100 people per day and the hope was that she would receive permission to send more information to 15 people. Then those 15 became warm calls. How many of the 15 would actually become clients? Who knows. I don't think I could handle that.
The people I call have almost invariably contacted me first, through filling out an information request like a foreclosure list, or best buy list, or asking about one of my listings. In sales parlance, that is a hot lead, much warmer than a person that merely allowed you to mail something to them to shut you up.
B-12 Shot
The next time I am procrastinating my phone calls, or need some sort of sales motivation, I am calling a past client to check in. The enthusiasm boost, the trip down memory lane would be more than enough to spur some confidence in calling that next person.
If you're in sales and reading this, take my advice and do it, too.
And if you have any tips for me, please reply with a comment below!
I recently ran into a friend of mine in the grocery store.  He's not a realtor, but he quickly asked if I was hiring.  He said he's constantly seeing me in my videos all over Lake Martin on beautiful days.  I'm at all these fun events while he's stuck at the office.  Clearly the joke's on him.
He was kidding, of course, but I know this is often the perception of a Lake Martin real estate agent.  First of all, realtors are a pretty cheesy crowd, and I get that (the Glamor Shots, the "Teams").   But even more, folks think that at Lake Martin we Realtors must paddle board in the morning and spend the afternoon in the boat cruising the lake with clients and a full cooler.  Yeah, yeah, yeah.  I sometimes feel the need to justify my vocation ("I can handle things!")
Peer behind the curtain. This is a real job, and most of it is not glamorous.  As evidence, I submit these pictures.  Yes, the scenery is amazing, but this is no swimsuit issue cover shoot.  It was a cold, windy, spring day in Trillium. I knew that most of the best shots of my new listing at 1020 Wake Robin would be from the water.  It was a lot of fun, but I felt like a goofball with cold legs and a ladder that kept blowing down.
But in the end, I got the shots.  To see all the pictures and listing info for 1020 Wake Robin in Trillium, click here.  The home is really cool.
There are a couple of points I'd like to make with these pictures.
1)  I've been frustrated by poor quality photos of Lake Martin homes of other agents on our MLS, or a general lack of photos of a property.  Maybe you have been, too.  The remedy is simply to DO BETTER, and I hope that if you've seen the media marketing I do for all of my listings, you'll agree that I attempt to do much better than a few mediocre photos set to muzak.  However, like any serious professional, I have to get better. To wit, I have purchased a brand new Canon 60D and am trying to learn how to use it, and use it well. My pictures must get past merely recording info and get to the point where they tell the story of each waterfront home or lot that I am selling.
2)  In order to market YOUR home, are you willing to settle for anything less than an agent's best work?  Buyers are coming from all over the nation (hello to Fort Collins, CO and my chilly friends in Minnesota), and your online presence matters.  They are scouring the internet for info on properties, and are often left with more questions than answers based on a lack of good information.
Does it take longer to take more than 10 pictures of your lake home and lot?  Yes?  Does it take even longer to make a full motion video tour to help explain the layout and flow of the property?  You bet.  Is it worth it? Absolutely. It can mean the difference between engaging a potential buyer or merely confusing them.  Numerous times that buyers have asked me to take additional pictures and make private video tours of properties (that are not my listings) because there isn't much info available on the Lake Martin MLS.  Six poor pictures of a $600,000 waterfront home is inexcusable in 2012, at Lake Martin, or anywhere.
If you'd like to know about my marketing plan for your home, give me a call at (334) 221-5862 or click here to contact me.
One of the most fun parts of being a real estate agent is the people you meet. I am hugely grateful to all the people who choose me to help them look for property at Lake Martin, and also to those who refer other people to me.
Since I'm in the position of the person who has been chosen, I'm the one that (rightfully so) is saying "thank you" a lot. But recently I had the pleasure of being thanked by both a buyer and a seller.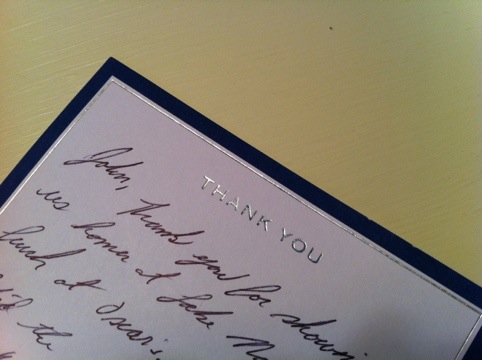 The other day I received a very nice thank you note from a couple from Georgia. I have been talking on the phone and emailing with them a lot, to help them look around the lake. We had just met up to physically walk through some homes. A couple of days later, I received a really nice thank you note from them. It was so nice of them! I should be the one writing them!
Also last week a former seller client of mine gave me a big bag of freshly picked yellow squash. Yum! We (by we I mean my wife) sautéed it up. It was awesome. I did actually help by eating it, I guess. We are not doing any gardening this summer (the honey bees are taking up that time) so the squash was a welcome gift.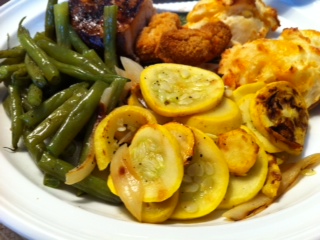 Please let this post be a big thanks to these folks, and moreover, a big thanks to anyone that chooses Lake Martin Voice Realty to help them at Lake Martin. We realize there are many agents out there and we truly appreciate you reading the blog, searching the MLS through the site, and allowing us to be your agents.
Here's to a happy summer!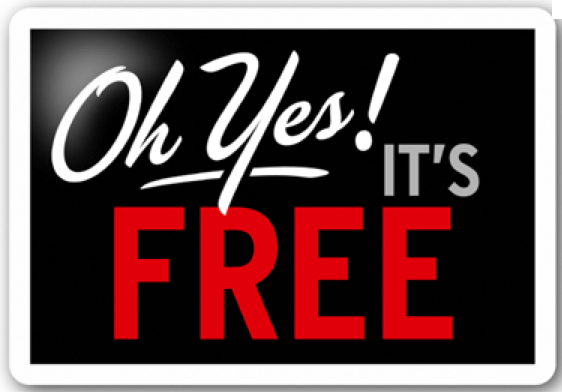 When I started blogging about Lake Martin real estate in 2007, I made the decision to give as much information as I could online. As a real estate agent, obviously, I am limited somewhat to what I can say by state and federal laws, ethics rules, and client relationships.
I also limit myself by common sense. When I state facts, I name my source. When I'm giving you my personal opinion, I try to disclose that very clearly. Other than that, I let it rip. I figure that's the whole purpose of a real estate blog like this. I am supposed to try and give you information about Lake Martin that no one else does.
When I first started this, I had many fellow agents tell me I was crazy. Their thoughts were, why should I put so much information, and more critically, my analysis, online? Isn't that too public? Shouldn't I keep all of that to myself, and force people to call me if they wanted the scoop? They would ask, aren't you afraid the reader will call someone else after you've done all that work?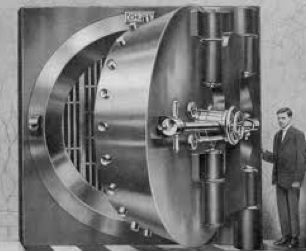 My reasoning is that I agree with those that think the "Information Age" is over. Thanks to the web, Google, online databases like the county tax offices, information is free and flowing. You don't really need me to get the basic facts about a Lake Martin home or lot that is for sale. If you spend time online, you can get that. Gone are the days of having to physically walk into an agent's office to pierce that silo of information. I think that any real estate agent's value now lies in helping you make sense of the flood of info. I should be able help cut through the noise to find the deals or help you sell. That's why when it comes to information and advice about Lake Martin real estate, I put it out there and hope you call me.
I'm sure that there are readers out there who never call me. In fact I know by looking at the sheer volume of my web traffic, there is no way that every single person uses me as their agent. Occasionally they even use another.
I know! Shocking! 🙂
The other day a fellow called me about a lot that was for sale in the same neighborhood where he had recently bought a home. He casually mentioned that he watched one of my private home tours and that's why he ended up buying the house.
Wait a minute – I said. I only send private home tours to people who have requested info of me. That's what happened in this case. He requested info on a Foreclosure, and I later filmed and sent a private video tour to everyone on my foreclosure list. He saw the video, liked the house, but decided to use another agent to buy it. Ouch.
Further and even more ironically, after our conversation about the lot, he put in an offer on it – you guessed it – through yet a different agent. The deal didn't go through, and afterward he admitted he wished he had used me.
That makes two of us.
But that's life these days. I realize I will miss out on some. Tough but true.
I have set up this site to allow you to be anonymous as long as possible, as long as you want to be. I just try to be as helpful as possible to that when it comes time to pick an agent, you pick me. If you do make that decision, please use this form to contact me, or email me at info @ LakeMartinVoice . Com , or call 334-221-5862.
Thanks!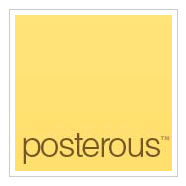 Are you selling your Lake Martin waterfront home "For Sale by Owner" (aka FSBO)?

Then let me tell you about a secret weapon.
Posterous.com is the best way right now to market your Lake Martin home, condo, or lot on the internet.  I agree with its legions of fans that use it because it is SO easy.  Once you set up your free account, it's like having your own blog.   It's simple to add new info and update pages about your property, and it's also easy to get that valuable information in front of potential buyers.
I use Posterous myself as a way to distribute pictures and quick videos.  I'm such a big believer in Posterous, I've actually taught a couple of classes to Lake Martin area small business owners on how to use it to help their marketing.   Lake Martin FSBOs  can also use Posterous to help them sell their homes.
Surveys by Realtor.com prove what common sense tells us – internet marketing is a huge part of the real estate industry.  90% of home buyers use the web before they ever call a Realtor.  So if you choose to sell your lakeside home yourself – you need to tap into this marketing engine.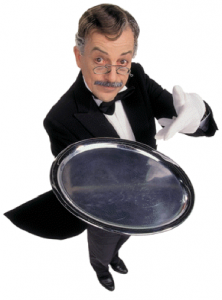 1.  FREE – it's free to get an account.  Once you have an account, it's like having your own blog.
2. Easy to add info – if you can send an email, you can add web pages to your Posterous blog.  Take a few pictures of each room. Attach them to an email, let the subject be "kitchen" or "lake view" or whatever.  Type description in the body of the email.  Send the email to [email protected]  Do this for every room or vista of your lakefront property.  Each email will create a new blog post, and thus go a long way to describing your property.
3.  It cuts down on a lot of curious types and can also serve to qualify your buyers. When those tire kickers, or even legitimate buyers, call you for a showing, refer them to your Posterous blog first, so they can check it out before they come physically.
4.  Email a video, too! Shoot a clip and email it to your Posterous blog.  Posterous will embed the video.  So easy.
Granted, a free blog like this will not gain the instant attention from the search engines and social media that an established site like Lake Martin Voice will.  Years of work and hundreds of posts have built up credibility for Lake Martin Voice.com and my related pages on Facebook, YouTube, and Twitter.  I don't blog for vanity, I do it to sell homes, lots, and condos.
Obviously, I would love to help anyone on Lake Martin. But hey, if you choose to sell your Lake Martin home yourself, Posterous is a great tool.  So great, in fact, that I rank it as a secret weapon.
If you think you might need some help selling your Lake Martin property, we would love to hep.  Contact us here or call at 334 221 5862.