Would you love to live on Lake Martin and near a golf course?
Check out the waterfront home I have for sale at 452 Locklear Drive – it is only a five minute drive (pun intended) from Lakewinds Golf Course.
This contemporary Lake Martin home is great for a large family or lots of friends – four bedrooms, three bathrooms, two living rooms, two fireplaces, a screened porch, year round water, gentle slope lot, boat lift, boat ramp, covered dock with a cool slide, covered gazebo – the list goes on and on.
Watch the video below for a quick tour of 452 Locklear Drive.
Are you familiar with Lakewinds Golf Course? Lakewinds is a public, old style golf course owned by Alexander City. It is located five miles east of downtown Alex City – click here for the google map link.
Watch the video below for a quick aerial tour of Lakewinds Golf Course.
Golfers are welcomed 7 days a week – call 256-825-9860 for a tee time.
For more info on 452 Locklear Drive, contact Listing Agent John Coley at the number at the top of the page or by clicking here or email me – john at lakemartinvoice dot com.
The "Next Big Thing" in real estate technology is 3D Tours By Matterport. It is a new, breakthrough tool that I think will become indispensable in helping Lake Martin home buyers and sellers.
I know you might be thinking, "Big deal, John. Another cheesy, flashy item that will mesmerize realtors like a cat plays with a ball of yarn: vapidly and without understanding."
I will let the pudding give the proof on this subject. Please click on the 3D tour above for my awesome home that went under contract recently at 236 Delilah Lane. Matterport has made a huge leap in presentation by marrying advances in the 3D camera with software that smooths it out. It looks wonderful and is the closest I have seen to actually walking through a home.
If you are reading this on a smart phone or tablet, so much the better. It looks even nicer on handhelds because you are able to touch the screen. Much more intuitive.
Pretty Is As Pretty Does
Today, successful technology in any field shares two traits: simplicity and helpfulness. In other words, pretty is as pretty does. The Matterport tours do this in spades. You don't need a PhD to use it, and the tours look really nice and actually are helpful.
For Lake Martin home sellers, Matterport Tours give a marketing edge on par with full motion video tours. And like full motion tours, they represent a quantum leap into another level of presentation. What seller would not want this? Show me the Lake Martin homeowner that would tell an agent, "Nah, just go halfway on the marketing. Let's mail this one in."
For buyers looking for Lake Martin waterfront homes, the benefit is as obvious. Today's real estate buyer wants more. More homes to view, and more details about the homes they like. I have not talked to a single buyer that has said, "no thanks, I don't want to use that 3D tour." They appreciate being able to walk through a home and really get a sense of the floor plan – and not get dizzy in the process by staring at some photo stitched, poor excuse for a "Virtual Tour."
It Has Already Sold A Lake Martin Home.
I have been slowly rolling out these 3D tours on all of my listings. I wanted to take them one at a time to make sure I understand the process and how best to serve my clients and customers. Despite its infancy in my marketing quiver, I have already sold a home directly because of the 3D tour. I was on one side of Lake Martin showing a couple one home and they asked me if anything else was available. Because I had a 3D tour up and ready on one of my listings, they were able to view it quickly and confirm that they wanted to tour it physically. I wrote up an offer after their trip!
Lake Martin 3D Home Tours FAQ
How can I get a 3D Tour for my Lake Martin home? I can give you a free Comparable Market analysis for your lake home. Just contact me through this form or call me at the number at the top of the screen. I can come by your lake home and let you know what I think its likely sales point will be, and how I would use 3D tours to help sell it.
What do 3D tours cost? – Nothing. Right now, I am paying for the 3D tours' filming and hosting for as long as you list your Lake Martin home with me. Who knows, maybe one day I will have to go with an a la carte situation, but right now your 3D Tour is part of the many other marketing efforts I perform on behalf of all of my Lake Martin waterfront homes.
Are you giving up on videos or photos? No. Photos will still be a big part of real estate marketing, mainly because MLSs are set up with them as a prime cog. And they do a great job in pointing out prime angles or features. Videos- they are here to stay as well.  I do think Matterport 3D tours are better at giving a person a walk through feel, but videos are better at hitting key features and mixing in things like location shots. Plus, until Matterport figures out how to put a 3D camera on a quadcopter, "aerial camera" shots will still be a huge part of my marketing here at Lake Martin Voice Realty. In other words, gone are the days of "either / or" marketing. Today's seller deserves the very best of everything, and buyers want all the information we can throw at them.
Do I need special googles or glasses to view the tours? No. Just start clicking and turning. If you're on a laptop or desktop, use your arrow buttons. If on a smart phone or pad, just touch the screen!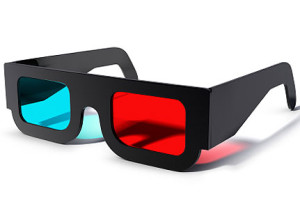 Will 3D Tours replace Open Houses? I think the internet replaced open houses a decade ago. Bringing the listing to life with a 3D tour lets you tour from anywhere, anytime.  It is like attending an always open – open house (minus the crowd and cookies).
The difference between 3D tours and virtual tours? Virtual tours allow you to do a 360° pan from a single point in the room but 3D tours let you move around in the room and from room to room.
As a real estate agent I want to have the latest real estate marketing technology and Matterport is a company that offers this great new tool. Interested in seeing the floor plan? Matterport offers a complete layout of the house and offers homebuyers the ability to move thru the property and see it from every angle.
May I help you sell your Lake Martin waterfront property? Please call or text me at the number at the top of the page or contact me through this form.
My wife is in full spring cleaning mode. She has attacked the attic with a vengeance. Since I tend towards being nostalgic about my stuff, she knows she has to throw away some and then ask about others. She found this gem  – my old Sony Handycam.
It was the first camera I used to make Lake Martin real estate videos in 2008. It had these little tapes that I had to use to capture the footage. I remember thinking long and hard about whether to invest another twenty bucks in extra tapes. If I had known how the lord was going to bless my business, largely because of my videos about lake Martin real estate, I wouldn't have been so cheap. Note how I had an after market wide angle lens. I bought that off of eBay and thought I was being pretty resourceful.
Sure, it is outdated now, but this little camera filmed many homes, neighborhoods, and places around Lake Martin.
May she rest in peace. 
Fast forward to now, three video cameras later, and I find myself in a quandary about by Canon 60d. It's a nice one, but is its footage so nice that it beats an iphone six? The iPhone is so much easier to upload and transfer files. The other day I was in a pinch to record a Lake Martin Real Estate Market report, and I found that the quality on the 6 is so close to my DSLR, you can barely tell the difference. My guess is I will start to use the 60d less and less. In someone else's more professional hands, the 60d is tons better I am sure.
It just reminds me that if you want to be proficient at anything, you have to keep sharp!
Waterfront Lake Martin home for sale in the Real Island / Little Kowaliga area
Do you long for an escape from work? From city life? Are you looking for a real departure?
Do you find yourself remembering when cabins were cabins, not extensions of pretension? When dirt roads led to gold, not away from it? Then 236 Delilah Lane on Lake Martin could be the perfect place for you to come away and put your phone on Do Not Disturb.
Nestled in a modest hill in the woods, its close to home in Little Kowaliga or Real Island area of Lake Martin. Because its bordered on one side by 38 acres of forest, you'll soon forget the world of instant notifications and expectations.
The home comes fully furnished and decorated by two renowned architects who captured the spirit of the cottage. It's a place to experience Lake Martin in a tangible way, and experience a lifestyle that doesn't take itself too seriously.
Upstairs the wood ceilings, wood burning fire place, and galley kitchen support the main bedroom and bathroom. Downstairs the guest bedrooms share a bathroom and are only 3 steps from the water at Lake Martin.
Go for a boat ride or stay here and paddle to cast a fly against the lake shore. You can lounge on the swing and read on the screened in porch. If you know the difference between a buzzing phone and the call of the cicada, or if you'd like to learn, please come see this home. Keep your phone on, but only if you want to.
For more information about this home, CLICK HERE.
Or, just call me, John Coley, directly at 334 221 5862 or contact me here. I would love to show you all this home has to offer!
At Lake Martin Voice Realty, we are big believers in real estate video. At this point, that almost goes without saying. We've been posting (hopefully) helpful videos about Lake Martin real estate and area info since about 2008. Some of these videos, though, are not for the public.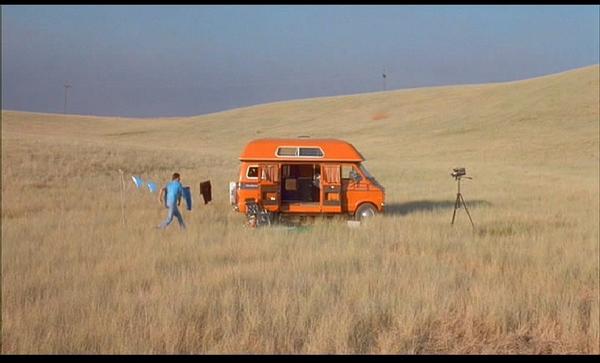 I just posted a video to my YouTube channel that is not public. In fact, it is only aimed at four people.
Don't feel sad, you can get one made for you, too. This Lake Martin video was made for two couples that went in together and allowed me to help them find their lake home. Due to work and kiddo restraints, they were all not able to make it to the "walkthrough" before closing. You are probably familiar with walkthroughs in your hometown – it's where the buyer walks through the home, making sure everything is ok before closing, and perhaps – if they're nice – the seller is there to let them know about the quirks, tips, and tricks of the home. Here at Lake Martin that also includes things like: How to winterize the landscape irrigation? How to treat the boat lift when the water goes down? Who's the best neighbor to call if you need a tool?

So, no, you can't watch my latest video. I made it by following around the seller and asking him questions. I uploaded it to YouTube and sent the Unlisted link to the buyers. It's about fifteen minutes long, and hopefully will be of use to them for years to come. There is no extra charge for this, it is just how we roll up in here.
If you would like to watch all of the rest of the videos on Lake Martin that we've made since 2008, please CLICK HERE for my YouTube channel or here for a summary page and player on my blog.
If there are any questions you may have, please contact me and let me know. Thanks!
I'm sure you've already seen this on national news and the interwebs, but just in case, the breaking news around Lake Martin is that Kowaliga Kevin, the Poodle of Prognostication, has predicted twelve more weeks of summer here at Lake Martin. So even though the calendar says "Fall," – Mr. Kevin says we will have more summer to enjoy.
Here's the video of a local news department covering the event:
So there's no need to pack up and leave Lake Martin as the calendar ticks toward January first. You can have plenty to do and explore around Lake Martin in the cooler months, too. Now that Mr. Kevin has guaranteed the time, you can plan with confidence.
I have to say, after witnessing this event many years in a row, Kowaliga Kevin is always right. No offense to Punxsutawney Phil, but maybe dogs are better at this sort of thing.
If you're looking to buy waterfront real estate, that means you probably want a boat.  And if you have a boat, you probably need some gas.  When showing Lake Martin waterfront homes, I often get these questions, "Where is the nearest marina?" " How do you get there by land?" and "How do you get there by water?" If you're looking for waterfront homes for sale in the Parker Creek area, then take a look at what Parker Creek Marina has to offer:
I've heard all about this food boat that is operating out of Lake Martin's Parker Creek Marina.  I haven't seen it yet, so I thought I'd drop by.  I went during the week, so the marina was closed and I didn't learn anything about the food boat.  But it was a pretty day and it gave me a chance to video their new dock.
I don't know exactly what Parker Creek has in store for next summer, but something's going on.  If you have any updates, let me know.
If you're looking to buy Lake Martin waterfront real estate in the Parker Creek area, check out my Parker Creek Neighborhood page.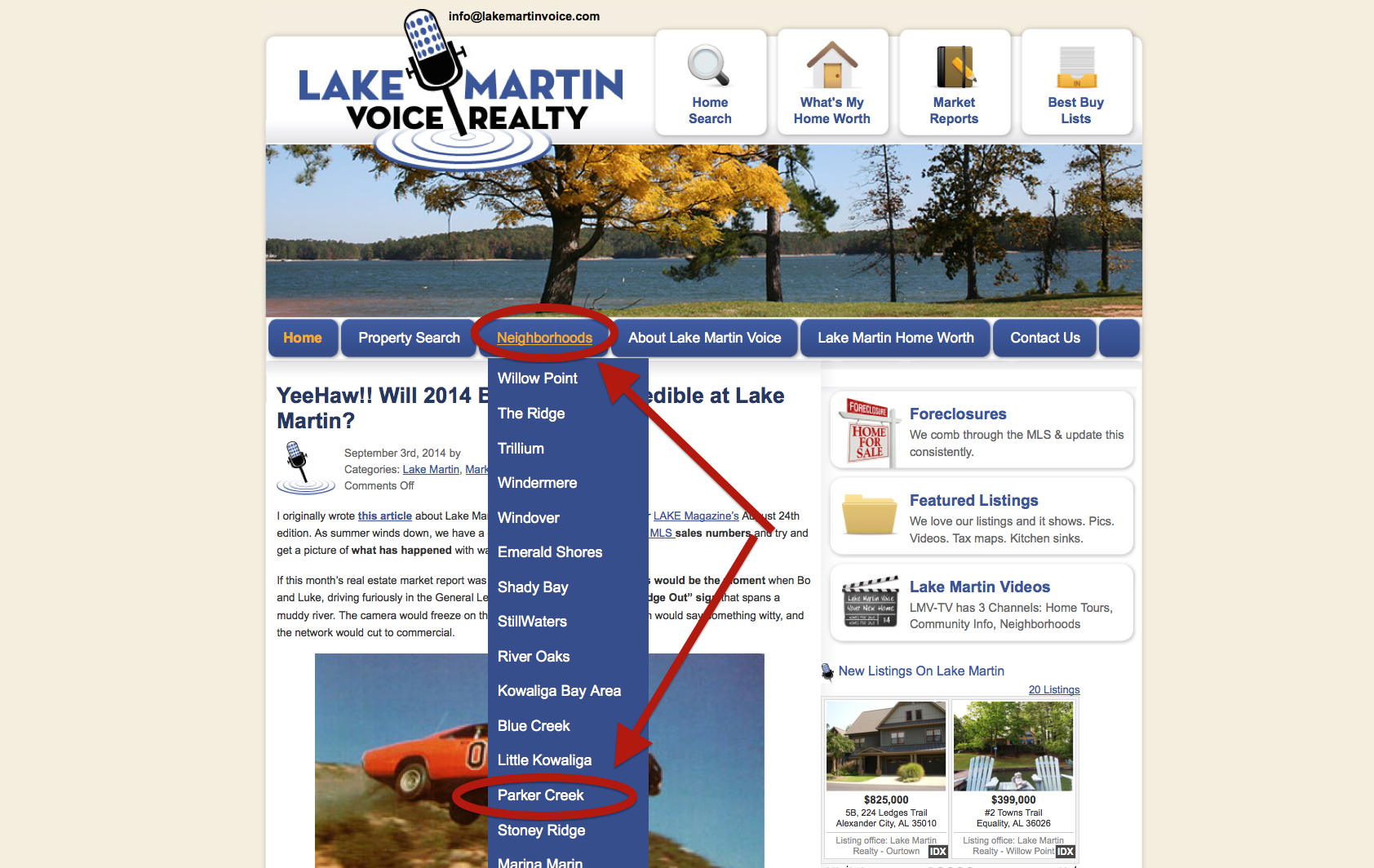 Lake Martin is huge, and it can feel overwhelming to search the entire lake for a home.   I created these Neighborhood pages to simplify the process.  If you know exactly where you want to be on the lake, quickly skim the live feed of current homes for sale in that area.  If you're not sure where you'd like to buy, use these pages to learn about Lake Martin in manageable chunks.  Each Neighborhood page has a video tour, a history of the area, a map showing boundaries, and most importantly, a live MLS feed of homes and lots currently for sale.  These are not just my listings – these are all listings from all agents and brokerages.
And if you see something you like, or you want help sifting through the info, give me a call and let's talk Lake Martin real estate.  334 221  5862.  I'd love to work with you!
Lately, when selling Lake Martin waterfront real estate, I'm talking a lot more about the growing number of off-the-water Lake Martin activities – things to do that add to the fun we have year round and simply make life here more convenient.  Our exceptional on-the-water activities are the obvious sell, so it's fun to get to brag on our fall, winter and spring attractions, too.  We are becoming a well-rounded second home market.
Take Russell Crossroads, for example.  There's been so much going on there this summer: Yoga on the Green, Friday night concerts, wine tastings.  But did you know that a lot of what Russell Crossroads offers is not summer specific – the restaurants, the grocery and deli shopping, the stables, the trails.  You can enjoy these all year long.
I realized I had not shot a video from Russell Crossroads in a couple of years, so here's quick, updated tour.  For buyers out there who are wondering what Lake Martin offers in the non-summer months, check it out:
I'm a full time Lake Martin real estate agent, and I can help you with any property in the Lake Martin Area MLS.  Give me a call (334 221 5862) and lets talk about making Lake Martin your year round vacation destination.
Related blog posts and videos:
Grab Your Bike and Meet Me at the Market
Russell Forest Trail Hike Video
How to Get to Catherine's Market by Boat
When at Springhouse, Follow Sam's Advice
Warning: Catherine's Market Has Ice Cream
We've had our first closing of a Lake Martin waterfront lot in Phase II of Shady Bay!  Alabama Power recently dropped the prices on all of these lots, and we've seen a lot of action, plus the first closing.  There are twelve lots remaining in Phase II.
As an accountant an a realtor, I get geeked up about the numbers and the business side of a sale, so when I asked my Shady Bay buyers what their first step would be now that they owned the lot, I expected them to say, "Meet the builder at the lot," or "Go over house plans with the architect."  Something business-y.  But that was not their plan, and I love what they said!  Check it out:
Now that is the first thing to do when you buy on Lake Martin!  I am so happy for these lot owners and I look forward to watching them create their dream home on the water.  Thanks for letting me share your excitement with my readers!
Like I said, the price drops at Shady Bay have created a lot of interest from buyers.  Shady Bay is an established neighborhood on the northeast side of the Lake Martin.  That means you can relax on the water, but still be in Alex City in minutes – the grocery store, the hospital, the schools, Highway 280.  It's a great mix of city/vacation, and because it is close to Highway 280, a lot of things are close to Shady Bay.
For more info on Shady Bay, click here   If you like what you see, give me a call at 334 221  5862, and let's talk about what this neighborhood has to offer.  I'm the listing agent for Shady Bay, but as a member of the Lake Martin MLS, I can help you with any property in the MLS, regardless of who has it listed.  For a quick tour of the neighborhood, check out the video below:
What does it take to sell a waterfront Lake Martin home in ten days?  That's what happened with this Little Kowaliga property.  Since this home was a Lake Martin Voice Realty listing, I wanted to share this success story with you.  I also brought the buyers to the home, so I'm familiar with both parties.  While it is certainly not the norm to have a contract within ten days on Lake Martin, it's a worthy goal.  So let's unpack how this sale worked and see what lessons it offers.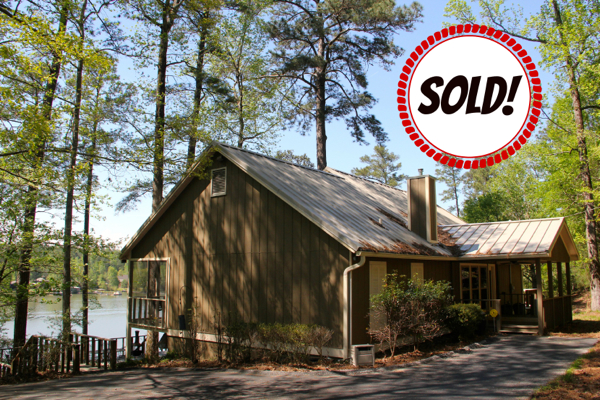 1.) The sellers had their lake home in great selling condition.
It looked good.  It was uncluttered, it was depersonalized, it was clean – all the tips you see on HGTV.  This is huge, and it does not always happen.  You'd be surprised. Let's face it, people buy waterfront homes on Lake Martin to have fun – and a lot of times having fun gets in the way of keeping a tidy home.
2.) I had buyers who were ready to buy a Lake Martin home.
A large part of a realtor's commission should be access to that agent's "inventory" of current buyers who want to buy a Lake Martin home RIGHT NOW.  Not maybe, not hypothetically, but right now.  I had a buyer who was ready. This couple was familiar with Lake Martin already, and had been looking both online and in person. They were well researched on the Lake Martin market, and knew what they wanted.
Realistically, realtors do not always have that perfect buyer already queued in the wings, but another resource a realtor should bring to the table is his or her ability to go out and find other buyers.  That takes a strong marketing presence. That's why I blog about Lake Martin – ninety percent of buyers look on web, and for the vast majority that is the first move they make, so I think our internet presence should be a big priority.
A strong web presence (website, youtube channel, pictures) is an absolute must. But you can have the prettiest pictures in the world and it doesn't mean squat if it doesn't get found. Your agent MUST have a site that can stand out of the noise of the web and get found by Google. That's why I blog about Lake Martin in general, and real estate specifically. The search engines recognize this site as a strong resource, and visitors to my site (thank you very much) are the proof in the pudding. We have been blessed with about a million hits from literally hundreds of thousands of unique visitors since I have been blogging (2007).
3.) Maybe most importantly, the sellers had an honest assessment of pricing.
What is a home worth?  Really?  In spite of all of the real estate info available to buyers and sellers online these days, buying or selling a home is still a pretty personal transaction.  Objectivity can be difficult.  The sellers of this Little Kowaliga home had tested the market for 252 days at a higher price with another listing company.  They were willing to try again at a price more closely aligned with what our market was telling them.  The result was a sale.  In ten days.
4.) The media.
And specifically, a huge amount of pictures.  Most buyers are coming from out of town and can't swing by the home during lunch to check it out.  For obvious reasons, I want Lake Martin to be known for its awesome real estate marketing. I want people to be blown away by the care we take to sell Lake Martin.  I want the info on all of our MLS properties to be readily available, completely thorough, and of the highest quality.  So we select the best forms of marketing and then get out of the way (No sassy glamor shots of me with my arms folded. No talk about my "team." People want a lake home, not an agent).  In this case, we chose seventy two quality pictures of the Little Kowaliga home and put them on the MLS.  And on our website.  And on Flickr.
I am still surprised, however, that in this age of no cost digital pics, I still see agents in the MLS that mail in their media efforts.  I see homes with five pictures of a property, two of them are out of focus, and one contains their thumb.  I don't get it. Let me say a word to people who are thinking about selling their Lake Martin property – check out the past listings of the agents you are considering. First of all – can you even find their listings? If you can't, how do you expect a buyer to find them? And if you do find them, do you see vague directions? Lackluster verbal descriptions? Poorly lit and out of focus pictures? And I will say it – A TOTAL LACK OF VIDEO?
Why do you think this agent will do anything different for your property?
It shouldn't matter what kind of property you are selling, I believe it is up to us agents to put in 100% effort to sell your waterfront properties.  I'll never be confused with Ansel Adams or Steven Spielberg, but I can say that I will do my best to give not 5, but 45 clear pics of any property I have the honor of listing.
5.) Video video video.
We put out a great full motion video tour of the home.  Not a slideshow of the same MLS pics set to muzak.  We're currently working on incorporating aerial shots of the properties into the video home tours, and that looks really cool. The video below is the one we made for the Little Kowaliga home; we try to squeeze  every possible bit of info about the property into these videos in under 3 minutes.  We want buyers to know exactly what the seller is offering, with no surprises once they arrive at the home in person.
We also did a quick aerial video of the outside of the Little Kowaliga home. It's amazing how much additional info you can gain from this vantage:
10 days on the market was all it took in this case.  Like I said, this is not the norm for Days On Market, but the transaction is more likely to move quickly if all of these factors are considered.  And of all of these, an honest assessment of pricing is probably going to be the biggest factor.  I love Blizzards from Dairy Queen a whole lot, but I will not buy one for $10, even if it is the best looking Blizzard I have ever seen, and it is 105 degrees outside.  Its value has been set in the open market and I know I can get a comparable Blizzard for less on down the road.
So – Lake Martin homeowners, are you considering listing your home with a Lake Martin realtor?  If you are, and you like what you've seen here, I'd love the opportunity to talk with you about your property.  And if you are a buyer, I'd love to help you thoroughly scour the lake inventory and gather as much info as possible on homes that may meet your needs.  If you're interested in a listing that is not mine, and you feel like you need more info, I make private video tours of other agent's listings and provide you with a private YouTube link.  Call me.  John Coley  334  221 5862 or john (at) lakemartinvoice (dot)com.