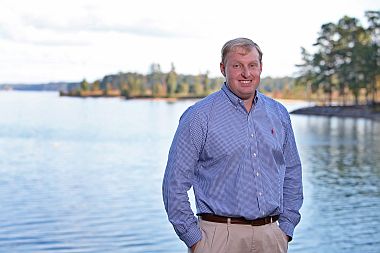 John Christenberry
Contact John Christenberry at 334-398-0762 or [email protected].
John Christenberry has spent his entire life spending time at his family's cabin, enjoying all the beauty and fun Lake Martin offers. He is a full time Lake Martin realtor specializing in selling and listing Lake Martin homes, cabins and lakefront lots.
John grew up in Montgomery, Alabama and is a graduate of Trinity Presbyterian School. After earning a degree in Finance from Auburn University, he combined his passion for finance and investing with his love for Lake Martin and started his career in real estate with Russell Lands. His sales production earned his spot as a member of the President's Club for four straight years. In 2010, he partnered with fellow agent, John Coley, at Lake Martin Voice.
John has served as President of the Lake Martin Realtor Association and has served on the board of the Alabama Realtors Association. His knowledge of the lake and passion for helping families find their Lake Martin home have helped thousands in the past 18 years.
John and his wife, Jennifer, enjoy spending time with their two young boys on the lake and look forward to teaching them about all the lake has to offer - especially water skiing. He is a member of Frazer Church, where he serves on their finance committee and is a member of the Board of Stewards. In his spare time he enjoys cooking, hunting, saltwater fishing, snow skiing and water skiing.
Contact John Christenberry at 334-398-0762 or [email protected].
Find John Christenberry elsewhere on the web: