That's right.  Lake Martin and the rest of the real estate world is supposed to be in the throes of the worst market since 1979. Or is it the worst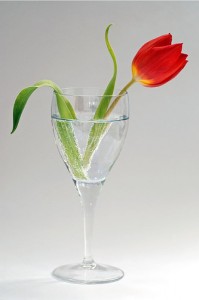 recession since the Great Depression?  Or the worst potatoes since the Irish famine?  I get confused – I'll have to check with the financial brainiacs like Matt Lauer, the MSNBC staff, or Miss Cleo.
Anyway, despite all of the doom and gloom some people are peddling, the Lord has blessed Lake Martin and me with a hot little run of sales over the past 6 weeks.  Of my 11 listings of waterfront homes or lots I had for sale at the beginning of the summer , 6 are sold or under contract.
If the above sentence doesn't jinx me, nothing will.
My point is, praise God, He has blessed me to help some folks sell their homes.  I need more to sell.
So in the midst of a real estate market on Lake Martin that has more homes for sale than ever, at a time when most real estate "coaches" tell you to forget about sellers and bark for buyers, I (thankfully) find myself in the position of looking for sellers.
What kind of Lake Martin home owners?
What measure of success I've been blessed with has been of a certain type:  realistic, aggressive sellers.
Yes – I have also turned away business in record amounts, too.  Not that I'm too cool for it, but they were cases where I wasn't the guy for the job. If you contact me and I don't think I am a good fit for you, you will hear it from me first.
You don't need to be desperate, just realistic.
That's what I'm telling sellers at any price point.
If you know of any, please let me know!  Call me at the number at the top of the screen or contact me here!