Up until now, I have sold Lake Martin real estate under my family's name – Coley Real Estate.  Effective 1/15/10, I changed my company name to Lake Martin Voice Realty.  I am also welcoming John Christenberry on board with me.  John is a fellow Lake Martin Realtor, and we are excited about the future.
Why change a company name?  What does it matter?
Two reasons.
1.) Continuity
Our little ole blog, Lake Martin Voice, has been very blessed to become the best resource of real estate and area information for Lake Martin. Do a Google search, about the Lake in general or your neighborhood, and chances are we are at the top of the results, and rising. We have more blog posts, more twitter tweets, more videos, and more pictures on the web than all the other brokerages combined. All of this is not just a nerdy hobby, it serves to sell homes. In fact, a high percentage of our leads now come from Internet marketing, and we have been blessed to have record sales years in tough markets.
It only makes sense to name the business after its strongest marketing presence.
In the past three years, most of the time when I answer the phone, if it's a person calling that doesn't know me, they ask, "is this Lake Martin Voice Realty?" This started happening a couple of years ago. I used to explain, "no I am technically Coley Real Estate Lake Martin, and Lake Martin Voice is my blog." But in 2009 it happened so much I just started answering, "Yes, how can I help?"
Naming a business after a blog may seem backwards to someone who thinks the real estate business is the same as it was 15, or even 10 years ago. These days, the web doesn't represent a piece of your marketing, it is your marketing. According to a 2009 survey by the NAR, 90% of home buyers use the Internet when looking for a home. No one mentioned thumbing through the Yellow Pages.
2.) Teamwork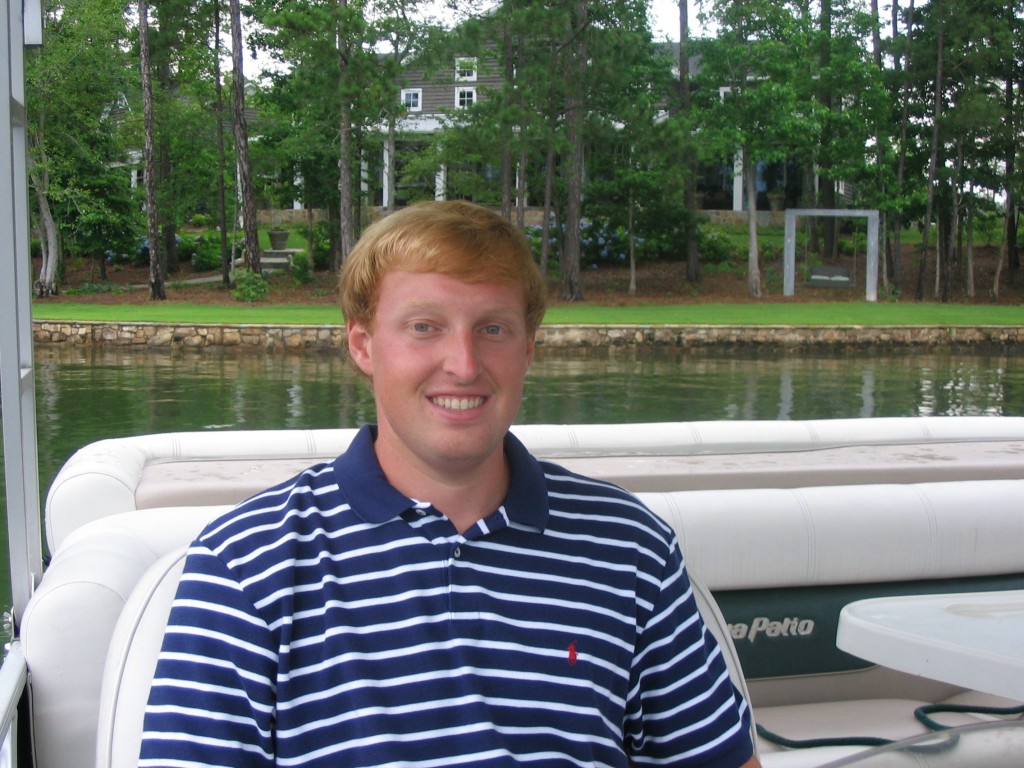 John Christenberry and I have joined forces. John has been a Lake Martin real estate agent since 2005. He comes from ERA Lake Martin Realty, formerly called Russell Lands real estate, at their Willow Point Branch. He's had a lot of success there, and we look forward to working more closely in the future. We have done several deals together in the past. What struck me first about John was his honesty and integrity. Even though we (at the time) were working for different brokerages, we were able to talk openly and share ideas, without worrying about one guy "stealing" from the other.
Another of John's attributes is that he works extremely hard. In a profession that sometimes tolerates those with a less than stellar work ethic, Christenberry stands out as a person that puts in the hours.
It's easy for salesmen to give fluffy assurances of being honest and hardworking, so let me give you just one example of how this would affect you as a client:
One deal we did together was in 2007. He was still with Russell Lands at the time and was the listing agent. I was assisting the buyer as a transaction broker. We got a signed agreement, and were working towards closing when we hit a major snag. The in the course of the closing agent's title search, it was discovered that there was a "cloud" on the title. In the early 1970s, the original subdivision developer failed to get his wife to sign off on a plat map. The wife died. He remarried. The next wife did not sign either. Then they both died. So now we have a title that can only be approved by deceased individuals. Closing was scheduled for about seven days away. The title agent said that we would have to do a bid to quiet title, a legal filing in court with a judge that would take about 3 months. Needless to say, this was horrible news. The only way to fix it was to get the two known relatives to sign off on it, and we didn't know where they lived. The deal seemed dead. Even the title agent said it would be hopeless.
I won't pretend like we knew it would turn out OK. We were seriously bummed out. When the title agent tells you it's a waste of time….
John and I decided to knuckle down and give it a shot. We had 2 names – a bother and a sister. We knew that in the early 1980s one lived in Louisiana and the other lived in Alabama. I took one sibling to search for and he took the other. We did search after search online and came up with a list of about 30 people each. We could eliminate some by their (apparent online) age. Others we just had to call. Praise God, we both found our people. They were well into their 80s, one lived south of Birmingham, one still lived in Louisiana. Neither could drive, so each of us had to call around and find an attorney or a notary close to their home, that would travel to them, to get the documents notarized.
In less than 24 hours, defying the odds, we eliminated the cloud. Most importantly, the sellers were happy and the buyers were happy.  We were exhausted and relieved. We couldn't believe it.  I was really pleased to be in that particular deal with someone else who would be as relentless as I was about getting the deal done in the right way.
That's why we both are excited about teaming up. We think that the end result will be, not an ego driven ra-ra "look at me" type of brokerage, but one where we work hard, using every available tool in the belt, to make our clients happy.  We pledge to keep the focus away from our own Glamor Shots and on our  sellers' properties – or our buyers' desires. Nothing else matters.
So what? Two agents? You're still small.
True. But these days in real estate you don't have to be big. If this downturn in the market has taught us anything, if there is anything we can learn here, is that the old rules don't apply.
Real estate is still a people business, driven by word of mouth and friend referrals, but the way word of mouth works has changed. See point #1 above.
What about Walter Coley?
My father Walter Coley is still the Broker of Coley Real Estate at 45 Main Street, Alex City. My old branch office is going away. Technically, all that happens is I have changed my brokerage name with the Real Estate Commission and changed my signage. I still have my  office in downtown Kowaliga.
Walter is, as always, unaffected. He kidded me bucking family tradition. It was nice to be able to say that I was the 3rd generation of Coleys in Coley Real Estate. That fact promotes trust from clients. They figure that anyone that has been around that long will think twice before doing something to sully the family name.
That part has not changed. Neither John Christenberry nor I would do anything to hurt our reputation. Personal integrity is still a huge part of how we get clients the real estate business. But in the world today, your online reputation is your reputation. The two have come together inseparably.  You can't be one person in real life, and quite another online, and vice versa.  How many fallen celebrities, even fallen governmental regimes, have had to learn that lesson the hard way?
We feel that doing our best to be transparent, honest, and hard working will continue to bless our business. The challenge is getting that idea across over the web. That's what we will do.
Needless to say, we would like you to do two things:
1. Check out our existing listings
2. Call us if we can help you, as a buyer or seller.
Sorry for the long post, but I guess we're guilty of being very excited!