I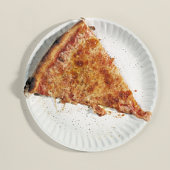 am about to list a new waterfront lot for sale on Lake Martin.  In the course of researching for every new piece of real estate, I run the numbers on similar sold property to see if I can spot any trends.  I must admit I was surprised to realize that:
Lake Martin Waterfront Lot Buyers Are Sticking in the 'Hoods
From January 1, 2009, to June 20, 2010, 23 waterfront lots have sold on Lake Martin. Of those, 14 are located inside the higher end neighborhoods, mostly those developed by Russell Lands.  Check it out:
6 – The Ridge 6/23 = 26% of total sold
4 – The Preserve at Stoney Ridge (not Russell Lands) 4/23 = 18% of total sold
2  Trillium 2/ 23 = 9% of total sold
2 – River Oaks – ditto
If you add those up, that's about 61% of lots sold are in these formalized neighborhoods. Before you are tempted to think "big deal" – consider this: as of this writing, there are 179 waterfront lots for sale on Lake Martin through the Lake Martin MLS.  At our current sales rates, that is about 11 years' worth of inventory.
The Ridge 31/179  = 17% of total for sale
The Preserve at Stoney Ridge (not Russell Lands) 11/179 = 6% of total for sale
Trillium 6/179 = 3% of total for sale
River Oaks 14/179 = 8% of total for sale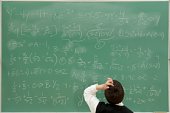 Did you see that?
These Lake Martin developments are selling at at least double, sometimes triple of their expected rates from the sales pool. Hey, no one should be bragging at these slow sales numbers overall.  But let's at least acknowledge who is getting it done.
If You Own a Waterfront Lot – 2 Things to Take Away From This Post:
1. 11 years' worth of inventory is still an extreme buyer's market – that means, at current sales rates, if nothing else came on the market, it would take 11 years to sell all that we have for sale on Lake Martin right now.
2. You must know your competition – if you are outside of a Russell Lands neighborhood – you must market to those who are more likely to buy your lot.  We have over 700 miles of real estate around Lake Martin and only a tiny fraction are inside The Ridge, Trillium, Willow Point, etc.  In other words, there are great lots inside their neighborhoods, but there are also tons of great lots outside them. You (or your agent) must be able to verbalize the selling points of your specific lot to find your perfect buyer.
If you need help, please contact us at this form or the email address at the top of the page. We would love to talk to you about your lot.