That's right – Lake Martin is a great place to spend your spring break.  My family did it, along with a couple of others.  We had lots of different adventures around the lake, and now that we're all back to work this week, I'm posting some pictures and videos to reminisce.
BOTE Paddle Board Demo
You may remember from this post that my friends at Lake Martin Dock Company are now official dealers of BOTE paddle boards for the Lake Martin area.  For those of you who are unfamiliar, BOTE paddle boards are made in Destin, FL, and their motto is "Fish. Paddle. Surf."  They've created the first paddle boards specifically designed for fishing.  They also have a racing board and regular ones.
We stopped by with the kids to demo the boards.  As you can see, anyone can do this, and it's a lot of fun!  Even those that had to be coaxed a little found them to be stable and easy to paddle – bathing suits not required.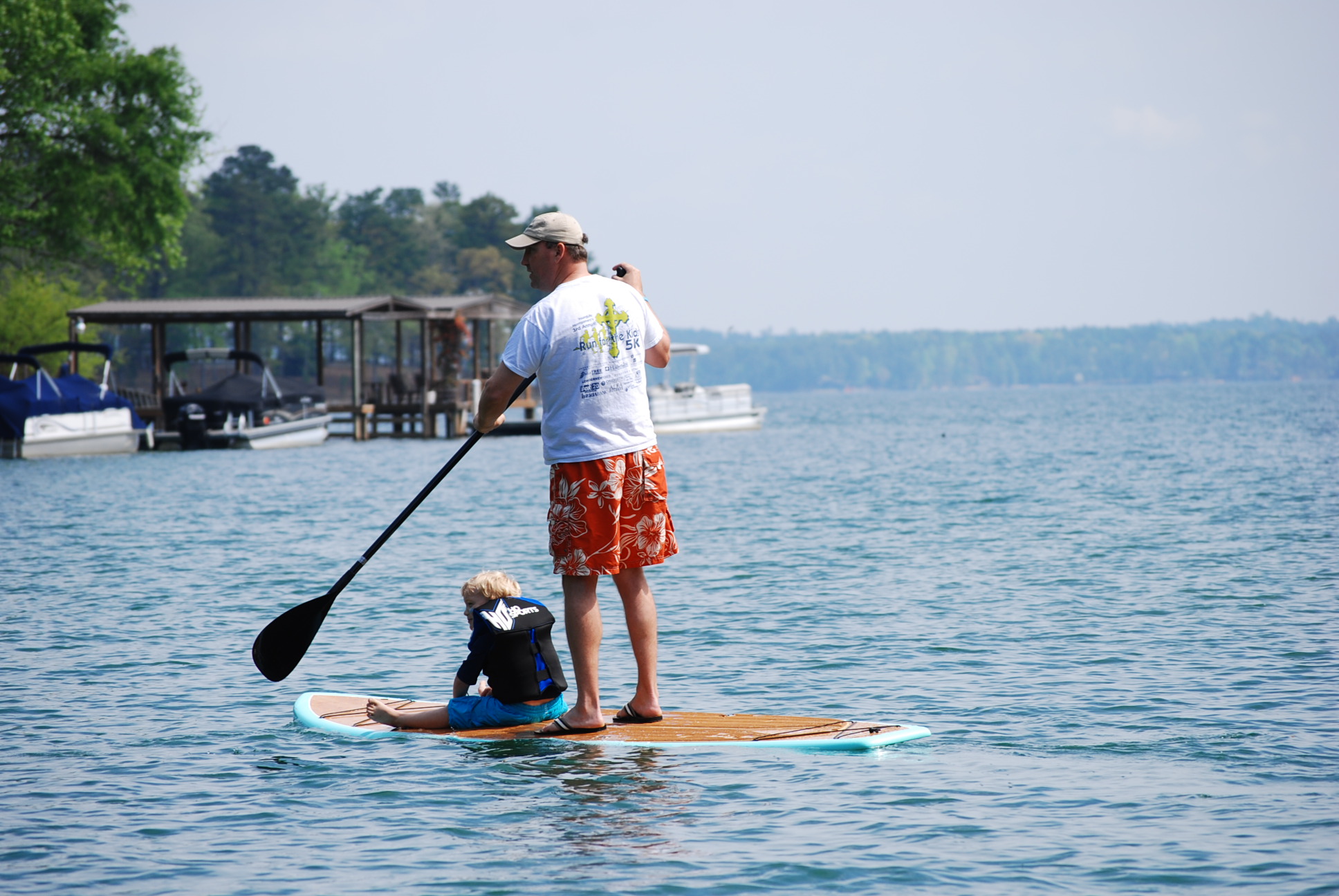 To see the entire gallery of pictures from the paddle board demo, click here.
Get your Own BOTE Board
If you want to demo or purchase a BOTE paddle board, call Sharon Johnston at (334) 857-2443 and tell her John Coley sent you and you can get my special discount:)  Sharon is planning on having a few paddle board races at Lake Martin this summer.  It won't be anything serious, just for kicks.  If you already have a paddle board and would like to participate, call her for details.