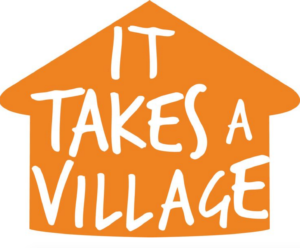 Note: I originally published this article in my monthly column in Lake Magazine.  I am proud to write about Lake Martin Real Estate for Lake Magazine.
It truly takes a village of people to help buyers purchase a home here at Lake Martin.
Sure, you might be tempted to think that the only people involved are real estate agents and lenders.  While they are a great idea, agents and lenders are not necessary.  I will say that, according to the National Association of Realtors, 87 percent of buyers used Realtors last year to help them in their purchases.  Since I am an agent, this recommendation won't surprise you, but I do think a great agent more than pays for himself or herself.  Choose one wisely.
Your agent should also be able to help you find additional people to assist in your purchase.  An effective agent should have the contact information of the below folks ready at a moment's notice.
A first person you might need is a good general contractor or GC.  A GC's advice can give you the data you need to be confident about your decision to negotiate with the seller and get a written contract.  You may need them to walk through the home on which you have selected to make an offer if there are big repair items, but please do not drag the GC around to every single home you view.  You want them to actually return your call when it really counts.
One of the first things to do after you have a written contract is to think about the land on which the home sits.  Before you even get to the house, it is a good idea to hire a surveyor.
When you consider that most of the value of a waterfront home is in the dirt, it's a good idea to get data on that dirt.  A surveyor can help.  Some buyers elect to go pretty light here and only ask the surveyor to "mark the corners."  This means simply finding each point of the property line and putting up some sort of marker.
Another option, albeit more expensive, is to get a complete survey of the property and its improvements.  At the end of this operation, you would be handed (or emailed) a survey that shows the home, the dock, the driveway and just about anything else that is on the lot.  A drawing like this can be extremely useful for future expansions but also could be helpful in case your neighbors get – shall we say – liberal with the placement of their yard art.
Most buyers are attuned to the fact that a home inspector is a critical part of the process. Make sure the one you hire after you are under contract is certified.
My personal theory on home negotiation is not to use the inspector as a way to nickel and dime the seller into having to repair every little scratch on the home; remember, most of the time the value of a Lake Martin home is in the lot anyway.  It's just my opinion, but even though I like an inspector to point out every blemish, I am just looking for the big things.  I am mainly concerned about the expensive systems or potential repairs.  I think buyers should approach inspections with the mindset of priority, ranking the repairs according to their preferences.
Contrastingly, some aggressive buyers in our current seller's market are forgoing a home inspection.  The mindset of these buyers is that they want to make their offers more attractive to the sellers, thus beating out any potential competing offers, since the purchase is not subject to an inspection.  If you choose that route, be careful, and be sure you understand all the risks.
A septic inspector is also a very important person, and this inspection also should be set up after the contract is signed.  A septic inspector is needed because of two factors: 1) most home inspectors will not include the septic system in the scope of the home inspection; and 2) almost every single home on Lake Martin is on a septic system.
Many of the septic tanks were built in a time when there was no building code in effect.  In fact, the only time the word 'code' came up back then was to describe the Lake's temperature in January.  Septic inspections are not a must for every purchase, but a buyer would be wise to at least consider it.
Next comes a termite inspector, who is usually paid by the seller, but that's negotiable.  This is a totally separate inspection, done by a pest control professional.
Usually a termite inspector issues a Wood Infestation Report, or a WIR.  A WIR will tell you if, on the particular day and time inspected, the home had active or previous infestations of termites, powder post beetles and/or wood-decaying fungi.
Many people I talk to think this is a bond that guarantees against the cost of future infestation. It is not the same thing.  If you want a termite bond, negotiate for it.  A WIR is only a snapshot of that day.
Also, unless the house is brand new, I would expect previous infestation.  Most waterfront homes on Lake Martin are older and have battled the humidity of the South.  This usually yields some sort of previous infestation.  Don't let this freak you out unless the damage is so great that your home inspector is concerned.
An active infestation, however, is a showstopper.  You had better get those nasties out of there before you buy the house.
A dock person is another lake-specific professional that might not translate to your hometown.  Every Lake Martin home is different, but this could potentially be an expensive repair or an important part of a planned renovation.
If the home you like has a dock that only needs a few top boards replaced, then it is no problem. Your solution could be a carpenter if the job is that light; however, if the dock is about to fall in, or if illegal foam has been used on the floating dock, you need to get the advice of a contractor that specializes in dock construction.  A regular home inspection does not usually cover the dock or seawall; so don't rely on it here.  Get a specialist to review the situation.
Similarly, you might need to get a dock contractor's advice if you plan a big expansion.  What if your planned expansion would run afoul of dock regulations?  Is that a deal breaker for you? Then you had better include that in your negotiations with the seller.
Selecting a good attorney is often the last choice made in the purchase process, but that does not mean it is an unimportant one.
First of all, pick someone that is a good explainer.  I have been selling real estate on Lake Martin for more than 10 years, and I still learn something new at each closing.  When you have questions about something as important and expensive as a home purchase, it helps to have a good teacher on your side instead of a person that just spouts legal jargon.
Another critical point in selecting an attorney is his or her local title search expertise.  Just because your cousin Vinny is awesome at health care law in New Jersey doesn't mean he is good at searching title at Lake Martin.  Our lake counties are rural areas (thank the Lord), and the title chain often includes some cornbread and collards stains.  The local title agents know the twists and turns of the local courthouses.  Pick a good one and trust the one you pick, but get the title insurance anyway because no one is perfect.
I may have left a few villagers out, but hopefully, I have named most of them.