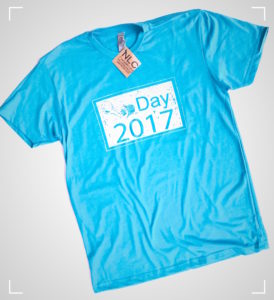 Lake Martin's Plug Day- March 1, 2017! Win This T Shirt!
 The official start of Lake season is here!
For a chance to win this shirt:
1) Download the FREE Lake Martin Voice app (if you haven't already).
2) Take a screen shot from your phone showing that the app is installed.
3) Email me: [email protected] or post it on Instagram and tag me (@LakeMartinVoice) ! I'll draw a winner from the submissions!
Here at Lake Martin the day that Alabama Power starts filling up the Lake is known as Plug Day. We look at it as the official start to spring and lake season. This year the lake has been coming up a few days early anyway, so we've had a head start!
Celebrate with me – watch the water level rise, come to the Lake, it is time to start playing! Oh and why not go for a chance to win this t-shirt, made by local artisan North Lake Crafted!
I created my app to keep you up to speed about all of the fun events at Lake Martin along with a list of the area restaurants, shops and marinas  – and home search !
Most importantly for now – to watch the water level at the Lake, download the FREE Lake Martin Voice app!
Are you wondering why and when Lake Martin water level changes? Here's a link to everything I have written about the Water Level at Lake Martin.
I don't make T Shirts or apps for a living. I sell waterfront real estate here at Lake Martin. I'm John Coley and if you'd like help buying or selling, please call me at the number at the top of the screen or Contact Me Here.