Keep this scenario in mind as we study the waterfront real estate sales on Lake Martin for 2020 – me playing basketball with Michael Jordan.
If you put me alone in a room with Michael Jordan, I would be able to say that I am the second best basketball player in the room. On the surface, my boast might imply that I am a pretty good basketball player. Second best in the room, right?
But it tells us almost nothing about reality.  First of all, the number of people compared is a huge thing to know. Second place out of two is really not all that impressive sounding. Additionally, "second best" doesn't describe the huge, Everest-like difference between my basketball skills and Jordan's.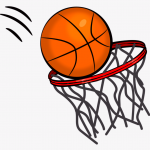 Whether or not you think Jordan is the greatest basketball player ever is not my point. I think that anyone that has ever heard of him would at least agree that he is head and shoulders above the average pro. And the average pro is hugely better than the average college player, and so on. Once you stack up someone like Jordan against someone like me, it is like comparing a Great Dane to a Chihuahua.
This is the backdrop I would ask you to keep in mind as we evaluate the waterfront real estate sales on Lake Martin for 2020. The past year has been the best year ever for Lake Martin real estate. It is not even close. For waterfront home sales, and waterfront lot sales, 2020 has so thoroughly trounced all other contenders that it is pretty ridiculous.
Sales in the Lake Martin Multiple Listing Service show that 451 waterfront homes were sold during 2020 through the end of November 30. That is 22% better than the previous record of 369 homes sold in twelve months of 2019. At this writing, I expect December 2020 to have about 30 home sales. When the dust settles, it is very likely that 2020 will be the best ever by a margin of 30%. Incredible!
To put it another way, consider comparing 2020 to 2005. Many people around the lake still look nostalgically back to 2005 and think it was the height of the real estate market. Not so. In that year, Lake Martin agents and brokers sold 247 homes. The COVID year of 2020 beat that by almost double.
Another big story for 2020 was the huge decrease in the number of waterfront homes available for sale. Many, including me, wondered if all the activity would spur owners to put more of their homes in the market. But this did not happen in the fall and winter of 2020. Records show that there were only 85 waterfront homes for sale in November, and that is less than half of the five year average. That scarcity makes the sales record even more impressive – that 2020 was able to sell 30% more homes with 50% less homes for sale.
The sales of waterfront lots also continued to roar in the fall and winter of 2020. As unbelievable as home sales were, lot sales were even better. Through the end of November 30, 2020, Lake Martin area agents sold 140 waterfront lots on the lake.
Unlike home sales, for which 2019 was the previous best year, waterfront lot sales were rather lackluster in 2019. Only 58 lots were sold on Lake Martin in 2019, which was the lowest total in the previous seven years. The reigning lot sales champ was 2005, in which 96 sales were made by area agents. Since 2020 scored at least 140, we can say that the COVID year was the best by at least 40%.
Just as lot sales were even more impressive than home sales, so too, is how these sales numbers were reached with hardly anything on the shelves to sell. In November, 2020, there were about 41 waterfront lots for sale in the Lake Martin MLS. Compare this to the five year average of about 114 lots for sale. That means in 2020, there was only about 35% of the normal amount of lots for sale.
If you are selling anything at a 40% higher rate, with only 35% the inventory, that creates shortages. Shortages mean upward pressure on prices. Just ask anyone that tried to buy hand sanitizer in April. The cupboards were bare.
How long with this last? Was 2020 a peak? Who knows. I certainly don't. I do know that our market cannot sustain this torrid pace forever. All markets are cyclical.  We haven't had a buyers' market since 2008.
But I won't call the end to the current sellers' market until I see the current year's sales consistently lose to the prior year.  When that happens, and it will happen one day, I really don't foresee another mega slide like we saw in 2007 and 2008.  Since that time, Lake Martin's pool of homeowners has expanded greatly. I think increased number of potential buyers will ease our descent from the dizzying heights we now see.
Note: I originally published this article in my column in Lake Magazine. I am proud to write about Lake Martin Real Estate for Lake Magazine and ACRE – the Alabama Center for Real Estate.