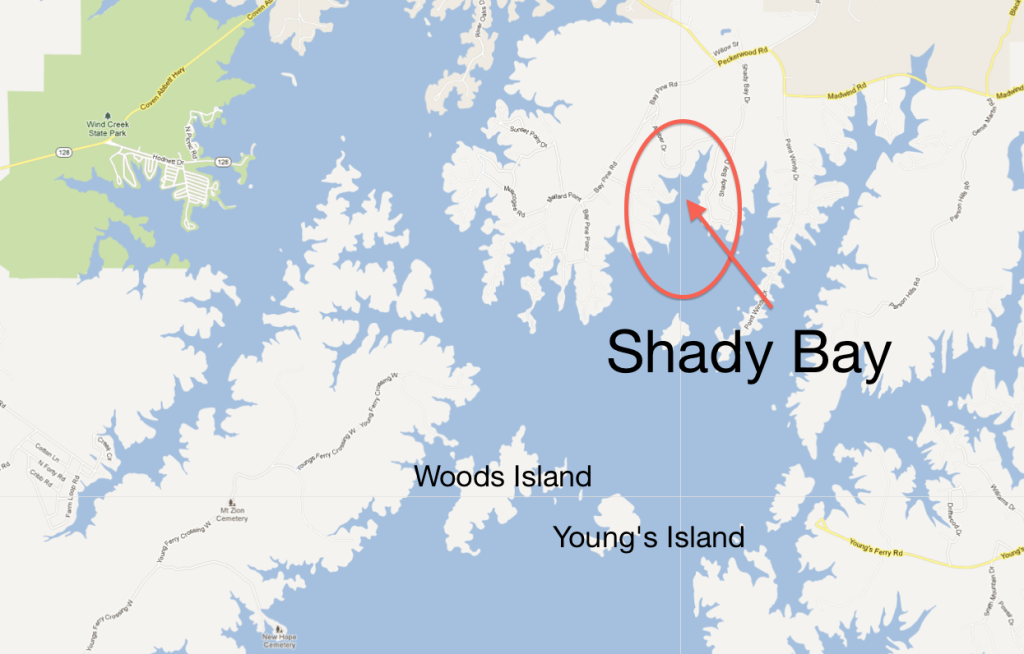 Cancelled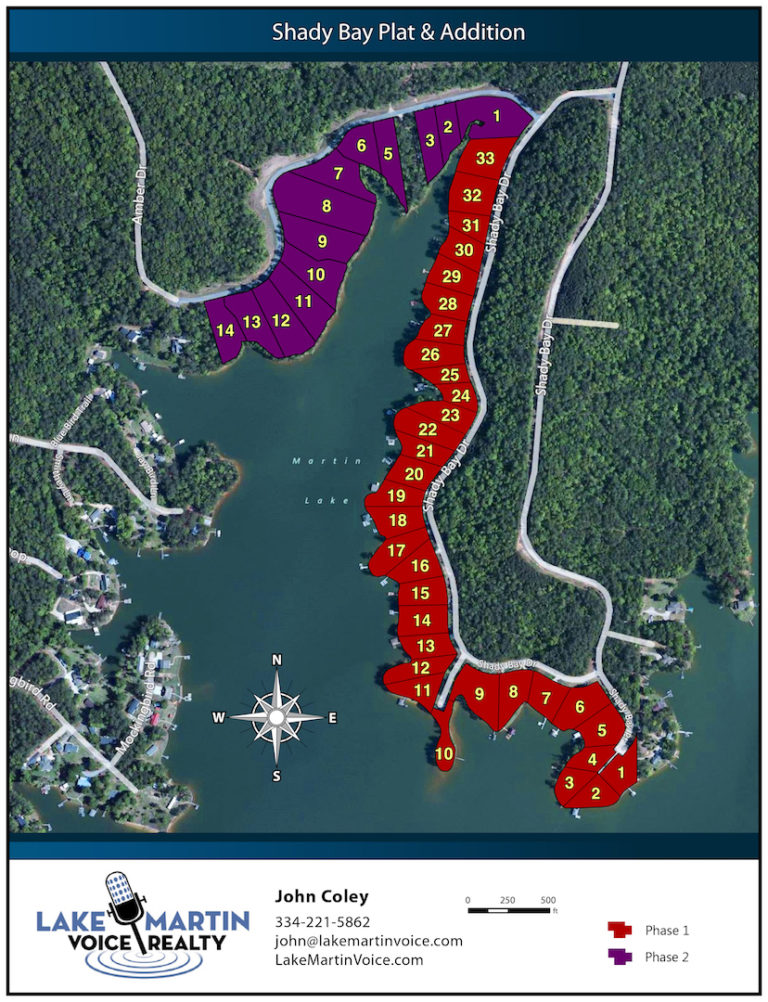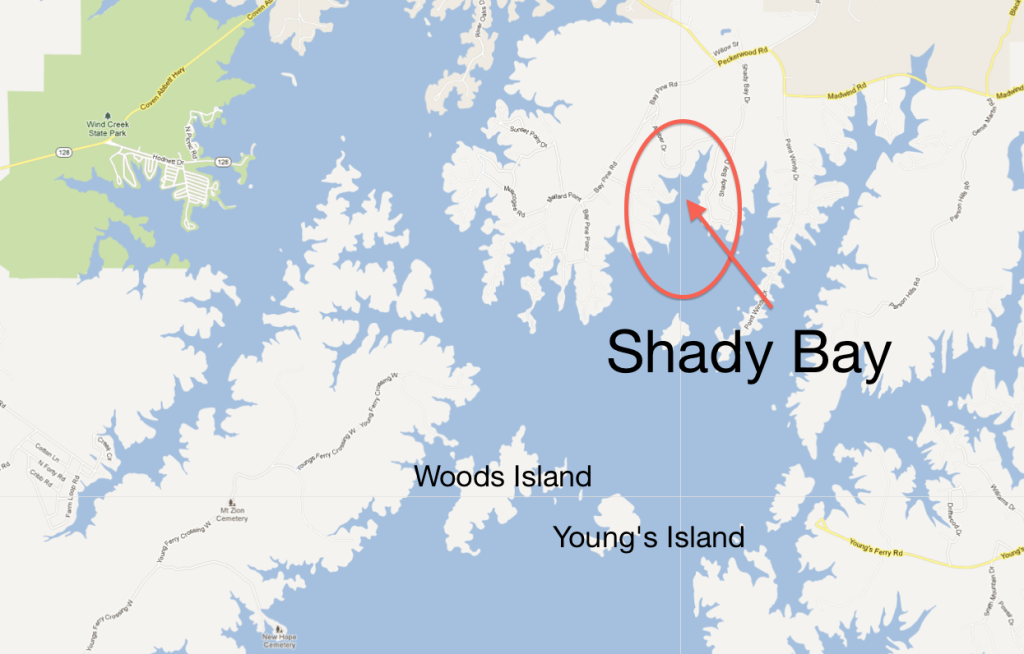 History of Shady Bay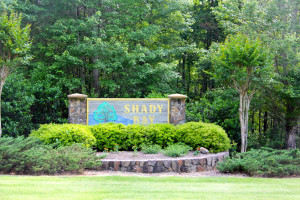 Shady Bay is a waterfront development on the northeastern shores of Lake Martin. Developed by Alabama Power, the neighborhood has 46 waterfront lots, a formal neighborhood entrance, and paved roads. Homes in Shady Bay have a Jacksons Gap, AL address, and covered boat docks are allowed in this development.
Originally marketed in the early 1990's, 32 of 33 lots offered in Phase I were sold. Many homes have been built in Phase I, and those homes sit on the eastern side of the Shady Bay slough. We at Lake Martin Voice Realty are happy to announce that AL Power has listed 13 new waterfront lots for sale in Phase II, plus one final lot in Phase I.
Architectural covenants apply to all lots, and owners can bring their own builder. There is a minimum of 1,800 square feet requirement per home. The HOA fees at Shady Bay are very reasonable – in 2012 they were $150 per year. These waterfront lots need septic, but have power and cable currently available.
Covered boat docks are allowed in Shady Bay. In fact, several of the homes in Phase I have had covered boat docks for many years. This is a real benefit. If you look around the Lake Martin real estate market, many of the deed restricted neighborhoods do not allow covered boat docks. If you would like to relax in the shade by the water, or protect your boat with a roof, Shady Bay is for you!
This side of Lake Martin is convenient to I-85 (Atlanta) and Hwy 280 (Auburn and Alexander City). If you're looking for a lake home close to city amenities, Shady Bay is minutes from Alexander City. By water it's close to Bay Pines Marina and River North Marina. Shady Bay is about a 25 minute boat ride to Chimney and Acapulco Rocks, popular Lake Martin gathering spots.
Information on Lots for Sale:
MLS # 13-720 Lot 1 Amber Drive $68,875 CANCELLED!!
MLS # 13-722 Lot 2 Amber Drive $95,000 CANCELLED!!
MLS # 13-723 Lot 3 Amber Drive $116,375 – SOLD!!
MLS # 13-724 Lot 5 Amber Drive $190,000 – SOLD!!
MLS # 13-725 Lot 6 Amber Drive $92,625 CANCELLED!!
MLS # 13-726 Lot 7 Amber Drive $104,500 CANCELLED!!
MLS # 13-727 Lot 8 Amber Drive $178,125 – SOLD!!
MLS # 13-728 Lot 9 Amber Drive $197,500 – SOLD!!
MLS # 13-729 Lot 10 Amber Drive $218,500 – SOLD!!
MLS # 13-730 Lot 11 Amber Drive $245,000 – SOLD!!
MLS # 13-731 Lot 12 Amber Drive $282,000 – SOLD!!
MLS # 13-732 Lot 13 Amber Drive $276,500 – SOLD!!
MLS # 13-733 Lot 14 Amber Drive $282,000 – SOLD!!
MLS # 13-734 Lot 23 Shady Bay Drive $57,000 – SOLD!!
More Information on Shady Bay:
View the Video Tour of Shady Bay (click play arrow):
View the Photo Slide Show of Shady Bay (click play arrow):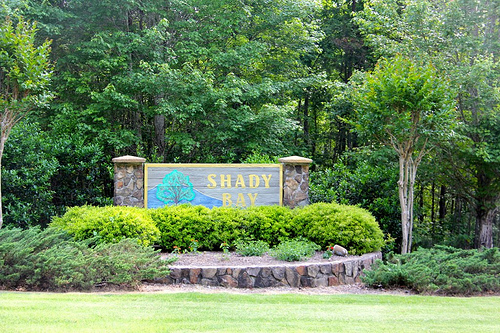 For more info about Shady Bay contact Listing Agent John Coley at 334-221-5862 or by clicking here or email him – [email protected].
If you would like the best app for Lake Martin, Alabama, complete with events, eats, home search, and landmarks, please see my Lake Martin Voice App. It's free! Just search "Lake Martin Voice" in the app store.  
| | |
| --- | --- |
| Address: | Amber Drive |
| City: | Jacksons Gap |
| County: | Tallapoosa |
| State: | AL |
Location Map
Listing Inquiry