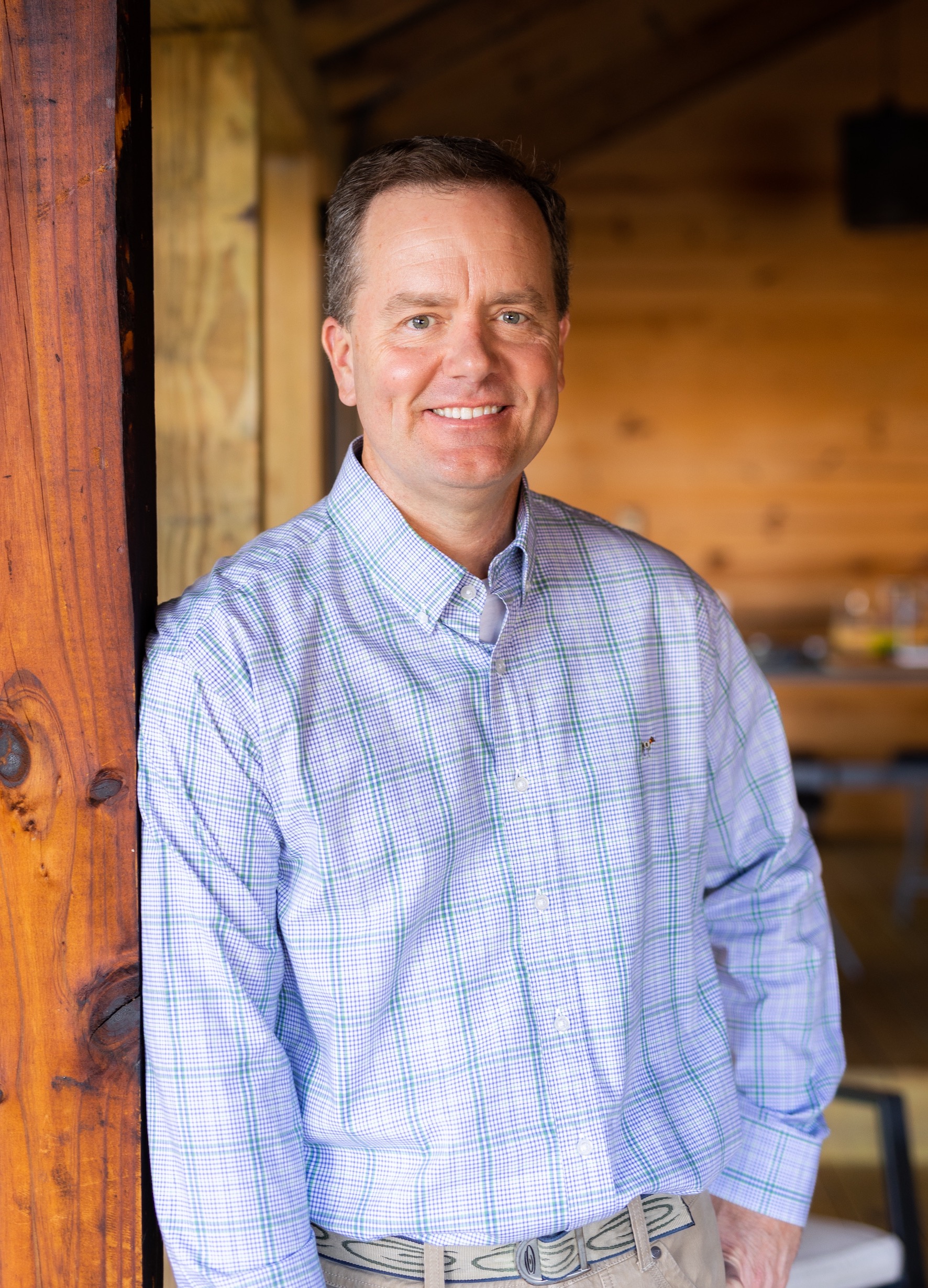 John Coley
When I was child and our family headed to the lake, all of us kids were packed in the backseat with the dogs and the luggage. Headed south on highway 63, before you get to Kowaliga Bridge, there's a series of little roller coaster hills. We would all compete to see who could see the water first. As we crossed the bridge, we'd try and hold our breaths while we were over the water. It was part of the excitement, part of the build up of going to the lake.
Now, as a so-called adult who works here and with a family of my own, every time I drive over Kowaliga Bridge, to this day, I stare out over the view like I did when I was a kid in the back seat.
It sounds corny, but I just want everybody to love the lake like we do.
It's also a lot of fun to help local folks connect with Lake Martin visitors. Growing up here, you get to know everybody so you realize which are the local business owners that really care, that are really nice and serious about helping their customers. So it's gratifying to me that I can play my small part in helping shine a light on deserving vendors.
All of the local Lake Martin coverage to me has been a fun part of my being in real estate sales. Most people are coming from hours away and that makes it hard to research. As advanced as Zillow (thinks it) is, good luck in trying to figure out boat traffic patterns or whether you can see the Fourth of July fireworks from a home. I've been making videos and writing blog posts for years about the lake to try and help fill that information gap. In the old days I was shooting my own video on a tape driven camera and my wife, Palmer, would edit and narrate it. We've gotten a little more advanced these days but the aim is still the same - show people the little known side of Lake Martin. I have had folks thank me for a video that helped them and I have had to look it up, only to realize they were talking about one I did ten years ago and it had 20 views. But if it they liked it, that makes it worth it to me.
I have a free app that's called "Lake Martin Voice" (just search for it in your app store). It has lots of features for fans of Lake Martin. The free real estate search pays the bills, but some of the other popular tools are: a live Water Level page, Lake Events, Fun (island locations, boat ramps, etc), and Eats (lake area restaurants). 
I got the idea several years ago out of laziness, actually. I would be showing homes or otherwise working and my friends would call me and ask, "Hey, what's going on at the lake this weekend? Are there any bands playing?" or "What are Oskar's hours on Tuesdays?" or "How do you get to Goat Island by water?" I wanted to build a database to answer all those questions but figured that most people want to use their phones instead of googling ten different websites. It's helpful to have an app to see everything, and to have it updated constantly. It's a big time commitment to keep it updated, but it is worth it. The "on water" events, landmarks, and the like are easy decisions. The hardest part is trying to decide what to omit for off-water spots. I don't want to post things that are physically too far away from the lake, but I also want to show people the little known spots that really makes Lake Martin unique. Like that the best place to buy apple fritters in Alex City also sells Thai food. Or that there are regular free events all summer that you can learn to drive a boat or learn to wakeboard. When I travel, I like to experience things that are unique to the area. As I decide which events, spots, or experiences to highlight, I try to give folks a chance to see the "real" Lake Martin. Or at least what is "real" in my opinion! As John explained, he grew up on Lake Martin and is a 1991 graduate of Benjamin Russell High School in Alex City. He graduated with a degree in Accounting from Birmingham - Southern College in 1995. He achieved his certification as a Certified Management Accountant, and worked in the accounting department at 
Russell Corporation
 in Alex City . He then served as 
Controller at Jerry Kyser Builder, Inc.
, a commercial contractor and real estate developer in Montgomery, Alabama. From 2005 to January of 2010 John Coley sold Lake Martin real estate under his 
family brokerage name - Coley Real Estate
. On January 15, 2010, he switched his company name to
 Lake Martin Voice Realty
. John combines his 
financial experience
, 
real estate knowledge
, and 
love for the lake
 as a
 full time Realtor in the Lake Martin area
. He enjoys spending time with his wife Palmer, and their two sons. John also enjoys water sports, fly fishing, hunting, and just generally being outside. He is a member of Young Meadows Presbyterian Church in Montgomery, Alabama.
Memberships and Professional Honors
John was honored in 2022 as The Realtor of the Year of the Lake Martin Area Association of Realtors. This was especially humbling as so many deserving agents are here at Lake Martin, and this award was voted on by his fellow Realtors.
John is a lifetime member of the ACRE Leadership Council, an effort of the Alabama Center of Real Estate. ACRE, housed within the UA's Culverhouse College of Commerce, collects, maintains and analyzes the state's real estate statistics. As part of the Council, he writes a column published on al.com - Alabama's largest news media website.
John has had his blog articles linked by the Wall Street Journal and has been interviewed and quoted on second home sales by the Birmingham News, Alexander City Outlook, and other local newspapers.
John taught this class at ReTechSouth on using video to market real estate in 2011. About 100 realtors from around the nation were in attendance in his class and about 750 were at the conference in total.
John has been interviewed by various national real estate industry heavies about his online video marketing, such as Dean Ouellette of RETech Radio.
John was honored by this interview by Rudy Bachraty of WellcomeMat entitled "Real Estate Video Trends: Geo-Targeted Waterfront Community Videos." This was a huge deal to John because WellcomeMat truly is, as they state on their website: "the leading real estate video platform and is heavily relied upon for the branding, publishing, distribution and measurement of locally focused video content. With over 17,000 real estate professionals, 8,000 real estate video production companies and many A-list real estate firms using our platform, WellcomeMat represents the most penetrated online and mobile video system in real estate." John said, "It was very nice of them to pick me out of so many real estate pros to interview. Their site hosts real estate video not for all agents, but for the best of the best in real estate agents in the nation, so to be singled out by Rudy and the team at WellcomeMat was very humbling."
John was honored by RISMedia's Real Estate magazine as one of twelve trend setting brokers from around the nation who use video in a unique way to help people with real estate. The magazine described the process, saying, "we interviewed leading real estate brokers and brands and identified a number of unique real estate video trends occurring in our industry. Here are the key takeaways." John was super flattered to be included in this group of nationally recognized brokerages, some of whom have their own shows on HGTV. "It's truly inspiring to see the great video work that the real estate industry is cranking out, and I would like to thank RISMedia for the mention and the honor," John said.
John has a passion for small business marketing, and has taught classes sponsored by MainStreet Alexander City focusing on online marketing for small businesses.
John was selected to be a speaker at the 7th Tallapoosa River Basin "State of Our Watershed Conference" sponsored by Auburn University. The overall focus of the conference was water quality and issues in the Tallapoosa River Basin. The Tallapoosa River feeds Lake Martin. John spoke on the current state or the real estate market on Lake Martin, and gave some opinions on the possible effects of the Martin Dam Rule Curve.
He has been quoted various times about the lake real estate market by the Lake Magazine, Lake Martin Edition. John also somehow managed to slip by their editors and get an Ode and several Lake Martin scenery photos published. John is also the author of a column on Lake Martin real estate for Lake Magazine.
John has been interviewed by TV stations such as WBRC Fox News 6 On Your Side Investigation about Lot Leases at the lake.
John has been quoted by the Alabama Center for Real Estate - ACRE in articles like this one "Expect Alabama's lake home market to heat up, as inventory declines in some areas."
John was honored by this interview by Stuart Norton with the Alabama Center for Real Estate - ACRE on ACRE's Real Estate Matters podcast, episode 67 - "A Look at Lake Martin's Two Residential Markets." John discusses the uniqueness of the Lake Martin market with two very different residential markets: "the waterfront" and the "off the water" markets. The podcast also discusses the potential impact of coronavirus on the Lake Martin real estate market.
One of my favorite community events every year is the Renew Our Rivers annual cleanup. This is when we all pitch in together to pick up the litter around the Lake Martin area both on the shoreline, and from the roadways. Here's an interview that I did that emphasizes the importance of the fun of helping keep Lake Martin clean.

Contact John Coley at 334 - 221 - 5862 or [email protected].

Find John elsewhere on the web:

Would you like to view some video testimonials for John Coley?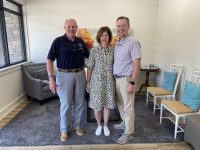 Larry and Royce L., Huntsville, AL
---
We appreciate it! The videos and pictures were great. Thanks so much!
Heath T., Starkville, MS
---
John is one of the best! 10 out of 10!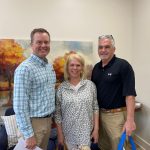 Peggy and Gary B., Sylacauga, AL
---
John was so helpful through the process. If you're looking for something on the lake, call him. You'll be so glad you did.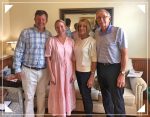 Ken and Judy, Birmingham, AL
---
Thank you John! You are so easy to work with and always do an outstanding job! Hopefully our new owners will love this house as much as we did!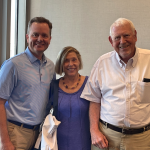 Carla and Fred, Wetumpka, AL
---
We appreciate you selling the lake house so quickly. And we truly appreciate the time and efforts taken to pull this sale together! It was truly a pleasure to work with you!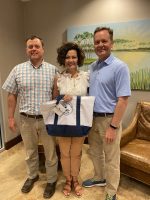 Chris and Nan J., Montgomery, AL
---
We started our serious search for a cabin at Lake Martin just after the Summer of the Covid. Before Covid, we had just kind of kept an eye on the area, with plans to find something eventually.  John was involved from the beginning and PATIENT is the first word that popped into my mind when I reflected on our Lake Martin journey.  We started out looking for a small cabin at the north end of the lake, moved through with our search to the Dadeville side of the lake within a planned community and FINALLY found our permanent forever home near Anchor Bay. Through all of our morphing plans and questions and changes, John was most patient - searching for exactly what we thought we wanted at the moment.

John's AVAILABILITY to us as his clients was so valuable.  My husband and I are both full time employees in Montgomery and with that, my husband travels frequently.  John was very flexible with his schedule and got us in to see all of the homes that we requested, working willingly with our sometimes crazy schedule.

This journey for Chris and me did not end up being a search for a little summer cabin - it became a point in our lives where we reevaluated the where/what/how and came out of it completely grateful and happy with the house John helped us find.  The INTEGRITY and KNOWLEDGE he has gave us the freedom and confidence to develop our plan, knowing he would take care of the details. And that he did and just in time for a very Happy 4th of July on Lake Martin! We love John Coley and we love Lake Martin!!!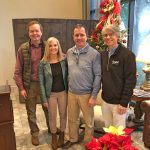 Chad and Terri S., Montgomery, AL
---
Thank you for all of your help throughout this process, John. Everything is going well with the new house. We sure do love our spot!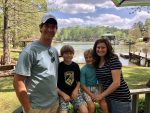 Ben and Katie, Pike Road, AL
---
We are so excited! Thanks for working with us to help us find it and get the deal done!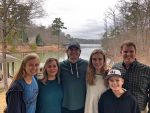 Bill and Lauren W., Birmingham, AL
---
We just wanted to say thank you one more time. We really appreciate you walking us through this process. We will definitely pass along your name when we get the opportunity.
Sandy A., Pike Road, AL
---
Have someone walk you through the process. Having an agent in your corner will make you feel more confident in understanding processes and steps. From start to finish John helped me determine the value of my property.
Mike D., Troy, AL
---
Best real estate company on Lake Martin. John Coley is second to none.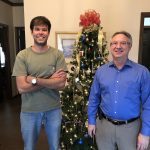 Josh L., Alex City, AL
---
Thank you for working with the me on the purchase of the lot. I'll definitely recommend you to others and look forward to working with you again in the future.
Martha & Howard S., CA
---
If anyone had suggested that we would be building a house on Lake Martin 6 months ago, I would have thought them crazy- but here we are. We want to thank you for all of your help and the insider knowledge that you shared with us. We enjoyed working with you! And we look forward to seeing you in the future at Lake Martin! Thanks so much for everything!
Sandi & Bernard, Gulf Breeze, FL
---
Best realtor on the lake!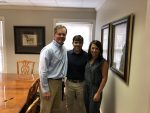 Tyler & Rachel, Birmingham, AL
---
We're so excited to spend our first summer at Lake Martin! Thanks for helping us find our home in Trillium.
Sally & Wayne, GA
---
Thank you for helping us find this place. This has been a very peaceful weekend. Mostly, we have enjoyed sitting, watching, planning. We love this place! Happy & grateful. Thank you for your patience, your knowledge of the lake, and all the explanations you gave. And the referrals - Brooks & Joseph were easy to work with. Happy, happy 😃 - you are my favorite Alabama realtor. Hope you & your family are having an amazing weekend.
LG
---
My husband and I closed on a Lake Martin House March 31, 2012...almost 6 years ago! We did not know ANY Lake Martin Realtors nor did we know anyone to offer a reference. So, I started looking around on the web. I discovered Lake Martin Voice.com... John Coley (334) 221-5862.  I was impressed with his writing style and the vast amount of information on his web site. It turned out to be an excellent choice! Contact John...he will set you up with a system that will address all your issues! We found exactly the property we had in mind, with quite a bit less (about half) than your stated budget! We bought a FANTASTIC, flat, point lot with an almost ocean-like view, with a pretty decent boathouse, wooden seawall, and a very small, old house in need of repair situated on it.  We've done a few minor repairs inside the home (enough to make it safe) with the intent of razing it and building a nice house in the next year or so AND in the meantime, we've been able to enjoy our lake property with family, friends and the wonderful new friends we have made at the lake, mostly our neighbors! We too looked at Logan Martin and Lay lakes but decided that there was simply no comparison to the quality of Lake Martin and surprisingly, the difference in price was negligible. Stick with Lake Martin and call John Coley...you will not be disappointed with either and hopefully soon, we can welcome you to the Lake Martin family! Good Luck!
Grant and Mary Frances, Birmingham, AL
---
Our experience working with John Coley was outstanding. As our realtor, he was always attentive to the specifics we were looking for in a lake house at Lake Martin. We had many criteria we were searching for and he patiently showed us many lake homes. He talked us through pros and cons of each property and always offered to help with our specific questions. Once we made a purchase, he came to our loan closing and was there to walk us through the process. He continues to talk with us about lake questions, long after our property purchase ended. We could not have asked for a better realtor, who we now consider a friend. We would highly recommend him to anyone searching for a home.
Ted & Anda, Lynn Haven, FL
---
Thanks for your help; you have been patient and professional!
Lynda & Don, Dadeville, AL
---
Thanks again for the great help in finding a home on Lake Martin. Even after four years, we are still loving every minute!
Teri & Wade, Madison, AL
---
Thanks John! We love it here more every day!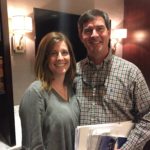 Michelle & Mike, Montgomery, AL
---
We are thoroughly enjoying our lake house! We hosted our school's track team this past Saturday for their end of the year party. We had about 50 people there for the afternoon, and it was a blast! This holiday weekend we will have some close friends staying with us. We are having fun making it our own, and creating special memories! Thanks for checking on us.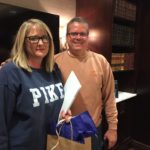 Mike & Tina, Troy, AL
---
We have been spending almost every weekend at the condo and couldn't be happier with our purchase. If you are down our way be sure and stop in and see us. You are always welcome any time!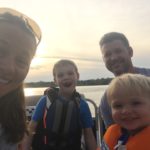 Margaret & Tim, Auburn, AL
---
"You sold my husband and I a place on Lake Martin in Stillwaters two years ago – 44 Poplar Point. We still love it. Yes! That baby is almost 2 and he loves the lake as much as the rest of us do! Thanks for helping us get the perfect place for us!" :-)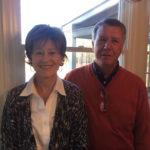 John & Melanie, Auburn, AL
---
Thank you,John; having worked with MANY realtors, you're the best!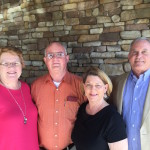 Allen & Ann W., Eufaula, AL; Lamar & Carol W., Montgomery, AL
---
We loved your presentation of our lake home. The pictures, videos and 3D tour were outstanding. You made it so easy for us.
V&D, Birmingham, AL
---
Thanks for everything John! We couldn't have sold it without YOU!!! …. We will definitely stay in touch!!! And we will recommend you to our friends and neighbors any time!!
John & Cam, Mountain Brook, AL
---
Thanks again for helping us get a great understanding of the Lake Martin real estate market …… we value your friendship.
Craig & Tammy, Union Springs, AL
---
Thanks so much for all of your help in finding and purchasing our home on Lake Martin. You were a great source of information and always answered our questions. (Sometimes later at night than you probably would have liked!! ):) ……. I still can't believe we found such a great place ….. Thanks also for your help during the mortgage and closing process, you really kept us on track …… Please keep in touch and please come by any time we are here!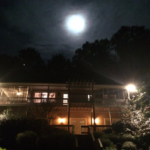 Bobby R., Hoover, AL
---
Harvest Moon on Lake Martin! I love the lake!
Merrill D., Mobile, AL
---
We are coming up on the 1st anniversary at the Lake. It has been a great year and we still appreciate you for your good work on our behalf. Best wishes to you and family.
Vance W., Birmingham, Alabama
---
My wife and I had been searching the Lake Martin area for over two years for the "right place". During that time, we had the opportunity to work with several realtors, some were very good and some not so good. We contacted John about a listing late Saturday afternoon and had an agreement the NEXT DAY and closed in less than 10 days. In this particular situation, that time frame would have been impossible if it were any other realtor but John Coley. Here's the deal, John has the gift of understanding what it takes to bring buyers and sellers to an agreement. His knowledge of the area is fantastic which when combined with the relationships he has with the local banks, makes a complete package. It was refreshing to see the honesty he displayed when he did not know the answer to one of the many questions. He would simply tell me that he did not know the answer to that question, but he would find out, which he did in a prompt fashion. After the sale, I have found that I can count on his knowledge of the area, the businesses and the local folks to give me recommendations on things ranging from Alabama Power Regulations to Bar-B-Q. It's hard to go wrong with John Coley.
Tom and Melissa D., Auburn, AL
---
From a buyer's blog post titled "Lake Cabin Post" : "Very first, I HAVE to give a great big SHOUT OUT to John Coley @ Coley Real Estate John hung in there with us all summer. . .even gave us advice on FSBO's that we found. He is such a laid back, fun kind of guy who knows Lake Martin like the back of his hand because he grew up there. He is only satisfied when everyone involved in the transaction is satisfied. Y'all know me well enough to know. . .I don't endorse folks unless I mean it. . .an I MEAN IT. Speaking of "For Sale By Owner" (FSBO) property on Lake Martin. . . Our Three Friends - AND YOU KNOW WHO YOU ARE!!! who said to us this week. "You should have told us!! We are trying to sell our place!!!" . .. . I have two words for you!: JOHN COLEY! HELLO!!. . . who, please tell me, who! has the time to ride around all the miles of Lake Martin to find FSBO property. . . NOT US. . . .and I'll not even mention that we know you pretty well. . have seen you several times this summer. . . ..AND didn't KNOW about your property. . . .well, DUH!!..." Read the entire post here

NOTE - I was really pleased to be able to help Tom and Melissa again on the purchase of a lot! I was really honored that they allowed me to help again!
Tim and Mary M., Lacombe, LA
---
We were shopping for a condo on Lake Martin and decided we should look at a couple of houses to compare before making the decision. John was the listing agent on a few of the houses so we gave him a call. In only a couple of days we found exactly what we were hoping to find at a price that was in our range. I have worked in the Oil Patch and moved quite a bit. John is among the few real estate agents that know their market, work hard to help finalize the sale and went out of his way to make the experience enjoyable and easy. He even pointed us to a knowledgeable lending agency familiar with lease lots. John is not just our agent, he is also a friend.
Karen B., Atlanta, GA
---
John Coley helped me purchase a house with an Alabama Power land lease on Lake Martin. I was totally unfamiliar with these and he helped make the process very understandable and straightforward. We live in Atlanta and work full time. John made several very helpful referrals regarding vendors to help with various items for closing, which we really appreciated. He was very responsive and made the entire process painless. I would definitely use his services again.
Charles & Holly G., Peachtree City, GA
---
"My husband made contact with John Coley after a friend, who owns property at Lake Martin, suggested we give him a call. Our friend told us that John knew and understood Lake Martin because he grew up there. Our first impression of John was that he wasn't pushy and didn't make us feel that we had to buy some property and it had to be done now. He kept us informed and up-to-date with everything that was available for sale. After we negotiated a contract on the house that we wanted, John was still very helpful during the process and didn't abandon us for another sale. There were some title issues during the purchasing of our house and John went the extra mile to help get it solved. We have owned many homes and our past experiences with real estate agents have left us with a lack of desire to use their services. As my husband said to some friends, who are also interested in Lake Martin, 'John has restored our faith in Realtors.' John was a pleasure to talk with and be around. We highly recommend him."
Lt. Col. Joe L., Izmir, Turkey
---
I sold a lake home while deployed in Turkey because John cares. He was patient and always listened to my wishes. Bottom line, we sold our cabin with the lake down 9-feet because he is personable, smart, markets like no one I've ever seen, and most importantly...knows Lake Martin like he flooded the valley himself."
Chetan & Lakshmi S., Salem, AL
---
John Coley blended effective people skills and high-tech information technology skills in marketing and selling our home.
S.D., Birmingham, AL
---
John was incredibly helpful in the search for our lake house. Having been away from Alabama for several years, we were a bit uninformed about recent activity in the Lake Martin real estate market. John helped guide us through and educate us. He made sure we saw properties at different price points and in different areas so that we could make the decision that was right for our family. As we wind down our first summer, I can say we are thrilled and are looking forward to many more in the house John helped us find. Thank you, John!
Emily & Brad P., Sorrento, FL
---
We live in Florida and had very little time to research the Lake for the property that would fit our family. John did just that for us... We are so excited about our cabin and looking forward to our first summer on the Lake, all because of John!
Charles M., Montgomery, AL
---
I owned some lake property, and someone called me up out of nowhere and made me an offer. I had no idea if it was a fair offer or not, so I called John. I knew he grew up on the Lake, and his family has been in the business since the fifties. He gave me a free consultation on the lake market, and I listed my property with him. I ended up selling for more than 60% over the original offer, without the hassle of selling it myself.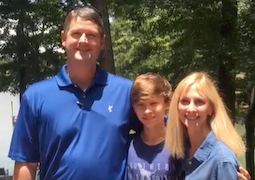 Clint & Nancy, Vestavia Hills, AL
---
"We are very excited about the Lake house. Thank you for your guidance."