CNBC re-ran the story on HealthSouth founder and former CEO Richard Scrushy – On a show called "American Greed."  Not exactly the sort of bio that any businessman wants.
Every story I have ever read or watched about Scrushy inevitably mentions his "Lake Martin mansion." Don't get me wrong, it is a mansion all right.  By almost anyone's standards.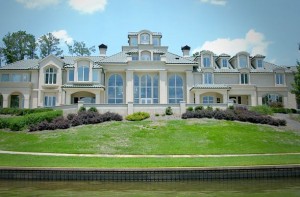 I don't know if it is the biggest home on Lake Martin. I know of one that may be larger by square feet. But it is up there. His home is located inside the gates of Willow Point, one of Lake Martin's most exclusive communities.
That home wasn't his only dealings on Lake Martin. Scrushy also developed a neighborhood called Marina Marin (apparently his middle name is Marin) – off of Highway 50 on the south side of the lake. While not as upscale as Willow Point, it is pretty nice itself; former Auburn football coach Tommy Tuberville owns a home there.
I can see why CEO types such as Scrushy enjoy Lake Martin.  You have relative anonymity, unless you rip around in a loud speedboat like he used to do.  Plus, coming from Atlanta and Nashville, executives see a relative bargain in the homes, where $500,000 gets you a very nice home and $1 million is close to the top of the market.
Would you like to browse around Lake Martin homes for sale? Click here for my home search, it includes all realtors and brokerages that participate in the Lake Martin MLS.  For my exclusive listings, go here.  If you see anything you like, give me a shout.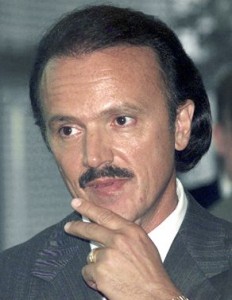 Related Posts:
For everything I have written on Scrushy, see Scrushy Category