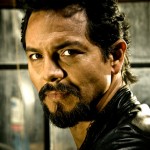 Need a Lake Martin real estate intervention?
I really like idea behind the HGTV show, Real Estate Intervention.  It's real.  It's practical. And like a lot of these real life intervention shows, if I had any sense I would buy copies to make my kids watch when they become teenagers.
My wife and I were joking that we could make a show about Lake Martin waterfront home sellers – The Lake Interventionist: Helping Sellers Get Rid of Their Unsold Properties By Any Means Necessary. I could be the interventionist, the one that sits down with the sellers, holds their hands lovingly, with dewy eye, and tells them that they need some help.
We could sit around the living room of their Lake Martin house, and instead of friends and family, I could bring with me some local "experts" to address the holy trinity of real estate:
1) Staging.  Bee Little could pat them on the back and encourage them to de-clutter and remove their yard gnomes.
2) Pricing.  My dad (Walter Coley) or Ron Morgan (Lake Dog Appraisal) as appraiser could give them the hard news:  "It ain't worth what it was in '06." If they're a spec builder, this might include a (loving) slap and a stern "I don't care what you've got in it."
3) Marketing.  Pan back to me and I'll explain that no matter the bad news, there is a way out!  There is a path to success.  Market hard – with first class videos and online marketing.  Forget billboards and newspapers. (Print advertising is as dead as the Boston Globe.)
Sure – I'm farming out the tough love and I get to be Mr. Cool.  But what's the point of having your own show if you're not the hero of every episode?