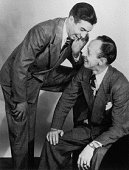 The LakeMartin.com forum is a treasure trove of good discussion about Lake Martin real estate and lifestyle. The title question was posed by member Hero.
It is an excellent question, so I hopped online to try and help with an answer.
Here is his entire question:
"I have read and heard over the years that lake property value would average $1,000 per foot of shoreline. Now, I assume if it's a really great lot (flat, point lot, nice area, etc) it could be more however if it's not so great (steep, bad view, little water, etc.) it would be less
Example – if it's a flat, large point lot with a really nice view, yard that included a nice seawall around the pennisula, a nice (but not great) house, boat house and pier in a nice (but not great) area would it be valued around the $1,000 per foot of shoreline? (more or less???)
I'm thinking about putting one the market but have no idea how it asses the value.
Any thoughts?"
Many forum members chimed in with answers (and I'm not just saying that because they recommended me:)). Read the entire post here.
My answer:
"a link below that may help. I wrote this post way back in February of 2007, during, granted, a different market, and geared to buyers. But the concepts are still the same and apply to sellers.
In fact, I would argue that the per square foot (for a home) or per waterfront foot (for a lot) approach is what doomed many flippers and builders on Lake Martin during the real estate bust. They sold a 2,000 square foot home on a 150 foot lot for $500,000 in 2007, so in 2008 they built a 4,000 foot home and tried to sell it for $1 million, and it didn't sell. Hence the foreclosures.
Naturally, as a realtor and not an appraiser, I would disagree with the above and would advise talking to a realtor before an appraiser. It's free, and no commitment is necessary.
However I agree that in many instances you get a bloated amount from the realtor. Whether you chalk this up to the agent trying to "buy" the listing with the intention of talking them down later, or attribute it to many sellers that say "I want your honest opinion" then get their feelings hurt when you give it – I don't know what the answer is.
From years of experience and many, many, many Comparable Market Analyses done for people, I can tell you that when I don't get the job, the far and away #1 reason I don't get it is that my price was too low. I see it on the MLS for a price that I looked them in the eye and told them I thought was unattainable.
Let me tell you, it is a tough part of the job. Many times you are sitting knee to knee, eyeball to eyeball with a crying, grieving wife who just lost her husband, a couple counting on cashing in for their retirement, or someone who just lost a job. It weighs on my heart. But I figure it is more cruel to blow smoke up their skirt and string them along for two years and then say "see? we need to lower price."
What's even more remarkable to me is when the house has been for sale before, at a too high price, and they end up going with the original agent, at the same high price. I can never figure that one out.
Let me be the first to say, I am not perfect. I miss prices. But hopefully only by 5% or so, not by the 20% I think some things are still overpriced by. But I do back it up with numbers. Scads and scads of numbers and examples.
(you have mail)"
Thanks, Hero, for a good discussion question!
Now that I read it back, maybe I got a little dramatic on the tough part of the job. I am not saying I should be patted on the back for helping in the right way.  I am just saying it's easier to tell them what they want to hear.
FOR A LOW PRESSURE, ACCURATE ESTIMATION OF YOUR HOME'S VALUE, EMAIL US at info [at] lakemartinvoice [dot] com.
Just as important as price is the marketing plan.  Are you tired of the same old approach to sales? Do you want to hear a plan that works with today's buyers?
Related Posts:
5 Mistakes Made When Buying Real Estate On Lake Martin (from Feb. 2007, I was but a baby blogger).