I just realized that in the last seven business days I have filmed four private home tours for Lake Martin buyers.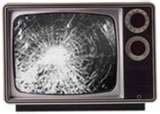 They were all waterfront Lake Martin homes, but the subjects varied from a million plus dollar mansion with more than 4,000 square feet of space and several mini kitchens, to a tiny concrete block foreclosure with no A/C for less than $200k.
The potential buyers ranged from Lake Martin veterans to people I have never met, but will soon.
The common thread: I filmed private home tours, for their eyes only, and you will never see them.
Why not?
Because you never called.  Sure, you have been out on Lake Martin and driven by that home for sale and liked it, maybe even thought about calling a realtor (me, right?).
Or maybe you have been searching through the Lake Martin MLS, and seen a listing that catches your eye, and you want to see more, but don't have time to take off work or burn a Saturday on a whim.
Let Me Be Your Film Crew
It's pretty obvious – I am here at Lake Martin.  You are not.  The internet is between us.  It's a new twist on the old concept of agents "previewing" a home, except I can send you so much more info than "it's real nice, come on down."
Here's how to order your own private Lake Martin Video Home Tour:
1. You see  a Lake Martin home, lot, or condo for sale that you like – online or in person.
2. You call me at 334 . 221 . 5862 or contact me by email: john [at] coleyre [dot] com
3. I make sure that you are not a kook (sorry, I have to do it)
4. I go to the home and shoot a quick video tour and about 40 – 100 pictures
5. I post the video and pics to YouTube or Flickr or some such free site, but I restrict the viewing
6. I email you a link, accessible only by you, to the video tour and pictures
7. You watch at your leisure
8. You decide if you want to proceed any further, no hassle from me
Two of these videos resulted in offers (I will let you know if they work out).  The other two said, no thanks, let's keep looking.
Any questions?