I love to use full motion video tours to market Lake Martin homes.  I think it's a cool use of today's technology, but mostly I love video because buyers and sellers love it.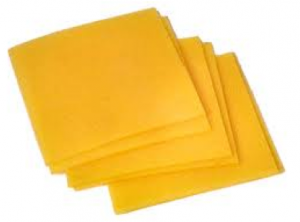 I know buyers love it, because they constantly tell me.  I have been blessed with many people calling me and choosing me to help them find a home around the lake.
Sellers like it, too.  When I show them how much a full motion video tour helps spotlight selling points, give context (how do you get to the lake from the kitchen?), and keep buyers' attention, it's a no-brainer. They want a video.
When a video is not a video..
Again, I realize all of this is pretty obvious.  People want video of homes on Lake Martin or any other real estate market for that matter.  Realtors everywhere are interested in doing more video, hence the (very flattering) invitation that ReTechSouth gave me to teach this class on real estate video at their conference in Atlanta.
With so many agents now trying to provide video, sometimes you encounter a slide show that is put in the "Video Tours" link on the Lake Martin MLS.  These photo slide shows are also known as "Virtual Tours."  Not the same thing.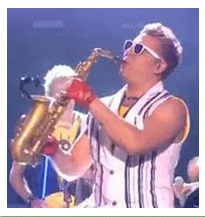 Don't get me wrong, Virtual Tours aren't bad per se.  They are better than nothing.  But most of the time when you click on it and watch, you are seeing a photo slide show of the pictures you just viewed, only set to Yanni /John Teshian muzak.
Why would you want to watch a slide show of pictures that you just saw on the MLS, only set to muzak?  I don't know.  Like I said, it's better than nothing and I certainly don't fault other agents for using them.  Just don't call it a video.
That's why I take pains (often) to point out that I do FULL MOTION video tours. I shoot them, walking through and around the lake homes WITH A VIDEO CAMERA.
Can you tell the difference?
I have long desired take the same property and to put a full motion video against a cheesy virtual tour, just to show the difference.  But the problem is, I don't do virtual tours.  I would have to use someone else's Virtual Tour as a comparison to my video.  I've never done it because I don't want to appear to be negative about another agent.  Nor would another agent allow me to post their virtual tour on my blog.  So I've never had a side-by-side comparison. Again, my goal here is not to criticize but to explain why I go to so much trouble to (attempt to) do a nice video.
Now we can.
Unit 202C in Harbor Pointe is one of my current listings.  Therefore I have a full motion tour of it.  Coincidentally, I had the same unit listed back in 2006.  So – for illustrative purposes only – I have gone back in time and grabbed my pics from the initial listing.  Nobody should get their feelings hurt – these are my old pics taken with my old point and shoot.  No wide angles, no nothing.
I have created a typical Virtual Tour, and will let you be the judge.
Which one do you like the best?  If you were a buyer, which gives you more information? Context? Makes you want to take the next step?
If you were a seller on Lake Martin, which would you want to be used for your home, lot or condo?
Here's the typical slide show.  Now, PLEASE keep in mind – I DON'T DO THESE! It's for illustrative purposes only!  You may want to turn your speakers down a bit – Yanni doesn't allow any voice overs to mar his sultry Virtual Tours' insomnia fighting tunes.
[vimeo]http://vimeo.com/23863412[/vimeo]
What did you think?
Next, here's the full motion video tour that I did for this condo, and also one I did a few years ago about Harbor Pointe in general.  Turn your speakers back up –  you can hear a narration description.
How about it?  Can you please vote below?
You won't have to give any personal info. It's completely anonymous.