A Lake Martin Foreclosure Update
If a cliche gets repeated enough, it becomes empty and loses all meaning.  Every male whitetail that we see on the side of the road – especially during hunting season – is an 8 point buck.  I've never heard different – "Dude,  I was driving home last night and I saw this huge 8 point."  Never a 6.  Or "I'm not sure."
Almost every police briefing I've ever seen opens with "At this time" and repeats it several times. "At this time we are searching," or "At this time we are asking,"  or "At this time we have in custody."  Of course it is at this time.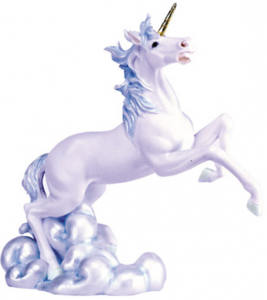 "(So and so is) here for the right reasons" – you hear this a lot during recruiting season. Coaches are always so happy because every single player that committed did so "for the right reasons."  All their coaching staff is there "for the right reasons." Consider the opposite – how helpful would it be to announce that you plan to NOT recruit kids who want to be there for the WRONG reasons. You also hear it a lot on these silly reality shows like the Bachelor.  I am sure that you, dear intellectual reader, do not stoop to watch such drivel, so I will let you know that I have heard that every single bachelor since Season One is in earnest search for ladies who are "here for the right reasons."
That's a long intro to get to Lake Martin foreclosures.
I bring in these cliches at this time for the right reasons.
Twice this week I have heard a Lake Martin foreclosure cliche.  Buyers often ask:
Aren't Lake Martin foreclosures selling for fifty cents on the dollar?"
(I could riff on the minutiae of this forever.  It's never expressed as fifty percent of anything. Or half of anything.  It's always fifty cents on the dollar.  And never 53 cents.  Never 47 cents.)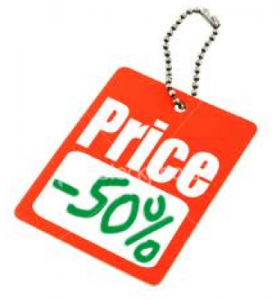 So can you buy a Lake Martin waterfront home for half price?  My answer is: "Yes and no." It depends on what you are calculating. Fifty percent of current listing price? Fifty percent of the original listing price? Or fifty percent of what the builder hoped it would sell for in 2007?"
I hear,  "Well,  I know for a fact my cousin bought a home in Tallahassee last year,  and he told me it sold for fifty cents on the dollar."
Pause the conversation – let me say here that I cannot blame a buyer one bit for wanting an extremely good deal. If my cousin told me this, or if I saw it on the Today show, I would get my hopes up too.
My job as a responsible Lake Martin real estate agent is to help buyers gather accurate information.  I don't ask these questions to cross examine or doubt them, but to examine the information from which they are making assumptions.  Once I start asking questions, if they are working with a real world example of their cousin (instead of just the Today show), the more questions I ask, the more realistic it gets. "Well, he bought his foreclosure in Mediumburg for 150,000 and I know that's different than Lake Martin.  Well, yes, the listing price from the bank was only $200,000.  But three years before that, the builder was asking $300,000."
OK – I see.  In a certain manner, I can see the fifty cents on the dollar with that example.  Furthermore, I can point to many examples like that with Lake Martin foreclosures on waterfront homes.  But, if a waterfront home has already been foreclosed upon, it is pretty rare to sell for fifty percent of the current listing price.
I suppose I could, if I wanted, advertise similar deals going on in the Lake Martin real estate: Lake homes for 50% off! I would have to put in real tiny print "As compared to the wishful thinking listing price of 2007."
(I can think of several bank stocks that I used to own that I wish still would sell for what they did in 2007.)
That's why, whether I am helping buyers or sellers, I try to help them concentrate on today's prices.  Today's situation.  Forget yesterday.  It doesn't matter if you are trying to buy a foreclosure, or competing to sell against one.  It's all the same.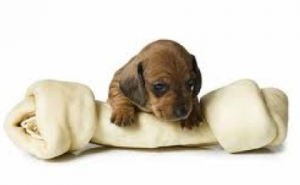 Buyers want a good deal.  Same as always.  Sellers want the best deal for their home.  Same as always.
The Lake Martin real estate market is still seeing some new foreclosures on waterfront homes, condos, and lots.  There hasn't been a flood, or a second wave, or anything like that.  Taken as a percent of market, we still don't have as many foreclosures as compared to the rest of the nation.
The foreclosures, short sales, and conventional sellers that we do have on Lake Martin are enough to effect the market, though.  Supply and demand.
Would You Like Our List Of Lake Martin Foreclosures?
Click here and fill out the form.
Do you own a waterfront home, lot, or condo on Lake Martin, and are wondering what it might be worth? Contact us here or at 334 221 5862 and we can work you up a free, no hassle, no obligation Comparable Market Analysis.