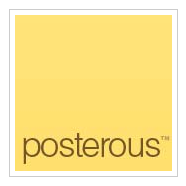 Are you selling your Lake Martin waterfront home "For Sale by Owner" (aka FSBO)?

Then let me tell you about a secret weapon.
Posterous.com is the best way right now to market your Lake Martin home, condo, or lot on the internet.  I agree with its legions of fans that use it because it is SO easy.  Once you set up your free account, it's like having your own blog.   It's simple to add new info and update pages about your property, and it's also easy to get that valuable information in front of potential buyers.
I use Posterous myself as a way to distribute pictures and quick videos.  I'm such a big believer in Posterous, I've actually taught a couple of classes to Lake Martin area small business owners on how to use it to help their marketing.   Lake Martin FSBOs  can also use Posterous to help them sell their homes.
Surveys by Realtor.com prove what common sense tells us – internet marketing is a huge part of the real estate industry.  90% of home buyers use the web before they ever call a Realtor.  So if you choose to sell your lakeside home yourself – you need to tap into this marketing engine.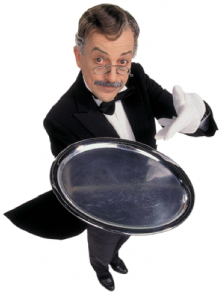 1.  FREE – it's free to get an account.  Once you have an account, it's like having your own blog.
2. Easy to add info – if you can send an email, you can add web pages to your Posterous blog.  Take a few pictures of each room. Attach them to an email, let the subject be "kitchen" or "lake view" or whatever.  Type description in the body of the email.  Send the email to [email protected].  Do this for every room or vista of your lakefront property.  Each email will create a new blog post, and thus go a long way to describing your property.
3.  It cuts down on a lot of curious types and can also serve to qualify your buyers. When those tire kickers, or even legitimate buyers, call you for a showing, refer them to your Posterous blog first, so they can check it out before they come physically.
4.  Email a video, too! Shoot a clip and email it to your Posterous blog.  Posterous will embed the video.  So easy.
Granted, a free blog like this will not gain the instant attention from the search engines and social media that an established site like Lake Martin Voice will.  Years of work and hundreds of posts have built up credibility for Lake Martin Voice.com and my related pages on Facebook, YouTube, and Twitter.  I don't blog for vanity, I do it to sell homes, lots, and condos.
Obviously, I would love to help anyone on Lake Martin. But hey, if you choose to sell your Lake Martin home yourself, Posterous is a great tool.  So great, in fact, that I rank it as a secret weapon.
If you think you might need some help selling your Lake Martin property, we would love to hep.  Contact us here or call at 334 221 5862.