Lake Martin homes – I'm your guy.  Lake home decorating – Not really.  Ok, not at all.  I'll be sure to notice your outdoor shower or your custom mill work, but probably not your sofa or pillows.  However, my wife's current obsession with rugs has made me way too aware of what people put on their floors, and maybe that's not such a bad thing.
I was showing a really cool home a few weeks ago in the Kowaliga Bay area, and the owners had covered their entire screened porch with an outdoor rug – it looked great.  The fact that I noticed speaks volumes.  They also had one with another pattern covering the staircase inside – I'm told that's a runner??  Whatever.  It looked really nice.  And now I'm seeing these type of rugs everywhere.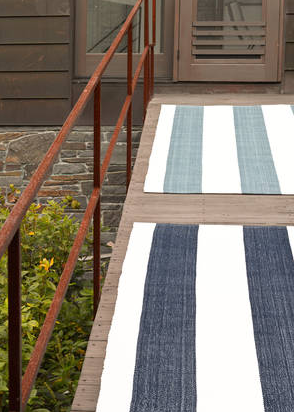 My buddy, Craig Vinson of Granville Home Furnishings in Montgomery told me they sell a lot of these for Lake Martin customers.  He said they can be used almost anywhere – indoors, outdoors, on decks.  You can tack them down to your dock or stairs and clean them with a hose.  I'm sure Craig's people would be more helpful with things like patterns and colors;  my wife has been carefully studying  his Dash & Albert catalog and assures me there are plenty to choose from.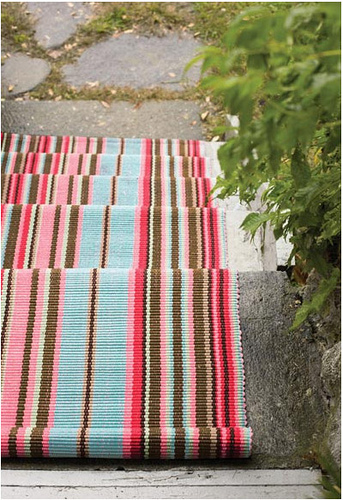 If you're already using one at your lake house, send me a picture and I'll post it.  If you get one from Craig and tack it to your pier – now that I want to see.  Call him at 334-279-3101 or drop by at 3490 Wetumpka Highway and ask for the Coley special.  For those of you west-side lake goers from Montgomery, it's right on your way.