One of my favorite classes in college was Economics 102.  Microeconomics.  It's the study of transactions and human behavior.
I love economics because it's the study of how people actually act – not how they SAY they are going to act.  One of the key takeaways I had from that class was when my professor, Gary Dale, would say "When two people are free to act in a transaction, there are no winners and losers.  Each person has decided to act for his or her own benefit."
So I can't really say that I lost a sale, but I can say that I sort of lost a buyer.  I got a call from a buyer, let's call him "Craig," who let me know that he'd found a house to buy at Lake Martin.  The only catch was that it was off of the Lake Martin MLS , so I could not be involved with helping him with the transaction.  It was a bit of sad news for me because I had been working with him for two years.  But, I can honestly say that I was happy that he and his family had found the right lake home.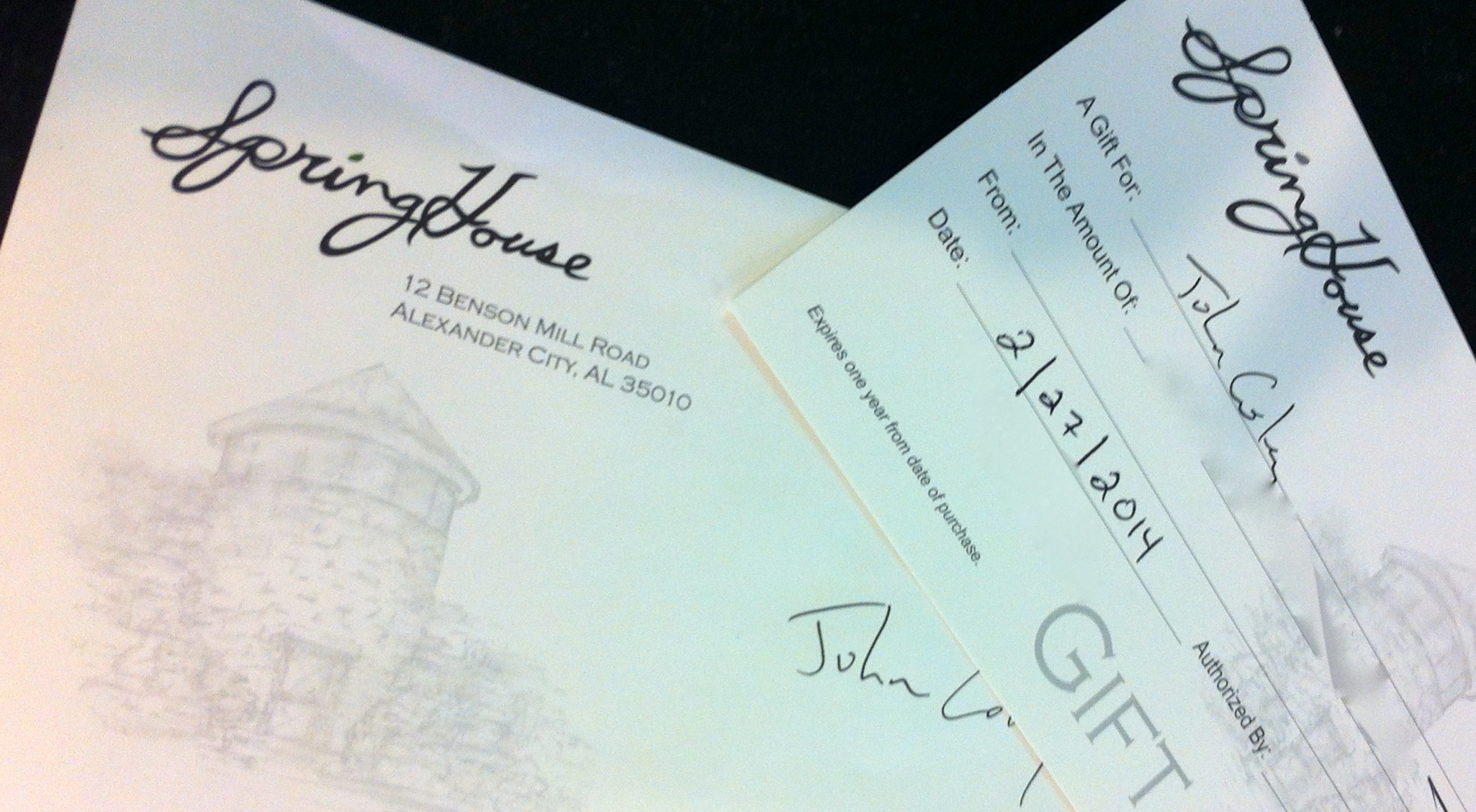 Before we hung up the phone, he let me know that he had given me a thank you gift.  He sent this gift certificate to SpringHouse restaurant for me and my wife to go on a date night.  I was blown away by his generosity.  What a kind gesture from him and his wife – I won't forget it.
Once again, "Craig," I thank you and am so excited for you and your family to be part of the Lake Martin community!