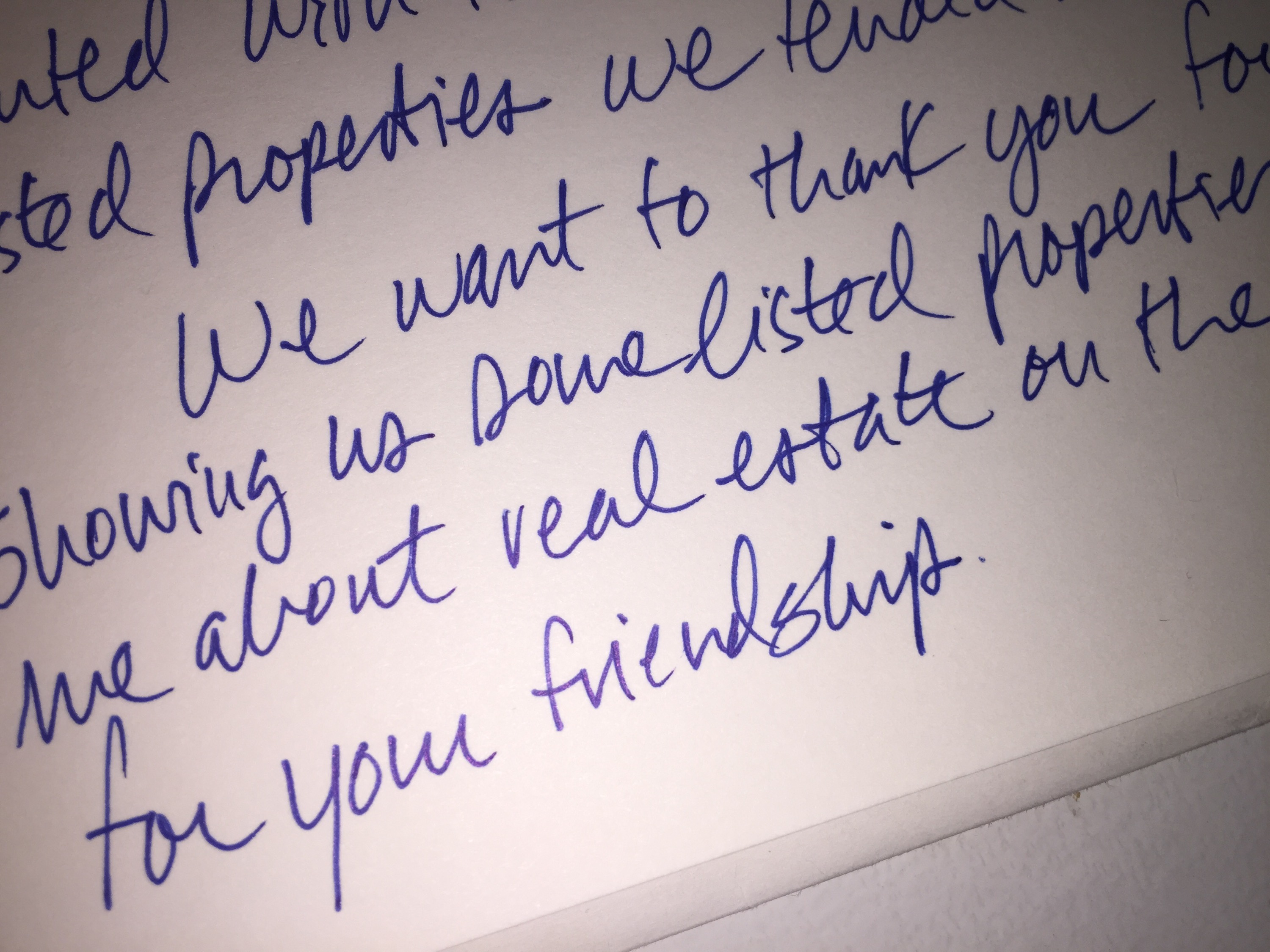 As the Lake Martin real estate market heats up, so do those that try and FSBO their waterfront home. I get it.
FSBO stands for "For Sale By Owner" – pronounced "FIZZ-bo" by the cognoscenti. Every market has their fair share and Lake Martin is no exception. As conditions shift into seller market status, it stands to reason that we will see more FSBOs. In fact, I usually counsel my more marketing savvy sellers to try selling it by themselves first. If you can call a few neighbors and friends and sell the home yourself, more power to you. Get a good idea of market value and a good real estate lawyer and you might pull it off.
The above note was sent to me by a buyer couple that I helped look around Lake Martin for a couple of summers. That's pretty normal – most second home buyers take a while to look since it's such a big decision.
Anyway, I showed this couple a variety of homes in different locations. I helped them get an idea of the market, and helped them sharpen their ideas about what they would need. They were pretty educated on Lake Martin real estate to begin with, since one of them is from here and they used to have a Russell cabin. So I wasn't guiding newbies, more like assisting grad students.
Their story had a happy ending! They ended up buying a home directly from a seller, a FSBO. I was really happy for them. They ended up writing me a sweet note and were quite nice about the whole thing. They were actually worried I would be upset! Ha!! Far from it!!
I was just glad to know they ended up with their Lake Martin dream home. Once I saw the home they bought, I couldn't blame them! It is perfect for them!
Since they wrote the note, my family and I have spent quite a few hours hanging out at their lake home, grilling out, wake surfing, and just relaxing. It has been great!
It's folks like them that make my "job" a lot of fun, and I am truly happy for them.