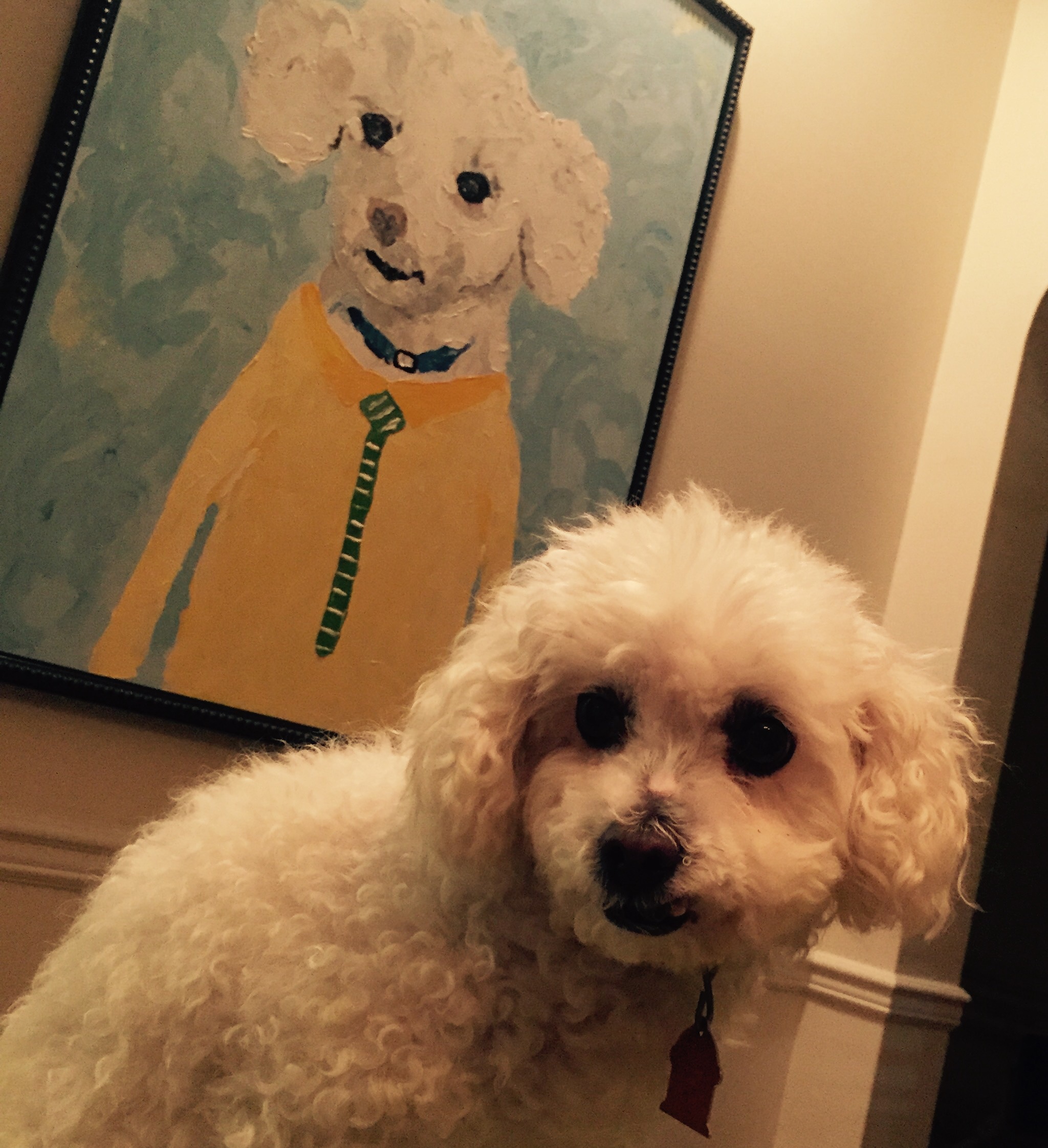 Kowaliga Kevin, the canine prognosticator of Lake Martin, has predicted six more weeks of summer for our beautiful lake.
Famous world over for his accurate weather prediction, Kowaliga Kevin has long been relied upon to let lake area residents know whether to pack up the boat and water toys or to enjoy more lake time. This year he has once again satisfied everyone by predicting another stretch of great weather. 
"I know I usually go thorough this rigamarole with exiting the boat bathroom and whatnot," said Kevin, alluding to his groundhog-esque Pomp and Circumstance. "But hey, this year it's so obvious I really don't have to trot out that old pony. I mean, it's seventy-eight degrees and the water is perfect. Do you really need me to tell you it's awesome?"
The shedding of the dramatic was a surprise to veteran Kevin watchers as he has heretofore shown a penchant for showmanship. Speaking from his headquarters, with his self portrait looming behind him, he added, "I've got another six weeks to enjoy the waters of Lake Martin. I'm not going to waste it by posing for you guys."
When asked about rumors that Kevin was almost replaced by a "Frost" last year and a "JoJo" this year, he retorted, "Please. Those guys are losers. To quote Ric Flair, 'if you wanna be tha man, you gotta beat tha man.' Everyone knows I am the bull of these woods. I'm not worried about any pound puppy upstarts. I am not only A pro, I am The Pro."
Though his delivery may be brusque, this is great news. Six more weeks of summer for Lake Martin!