The Alexander City Boat Ramp floating dock on Stowe Ferry Landing has undergone some updates – bumper and deck boards were replaced.  Great news huh?  The picture below from the Alexander City Public Works Facebook page shows the work being done.  Read more here.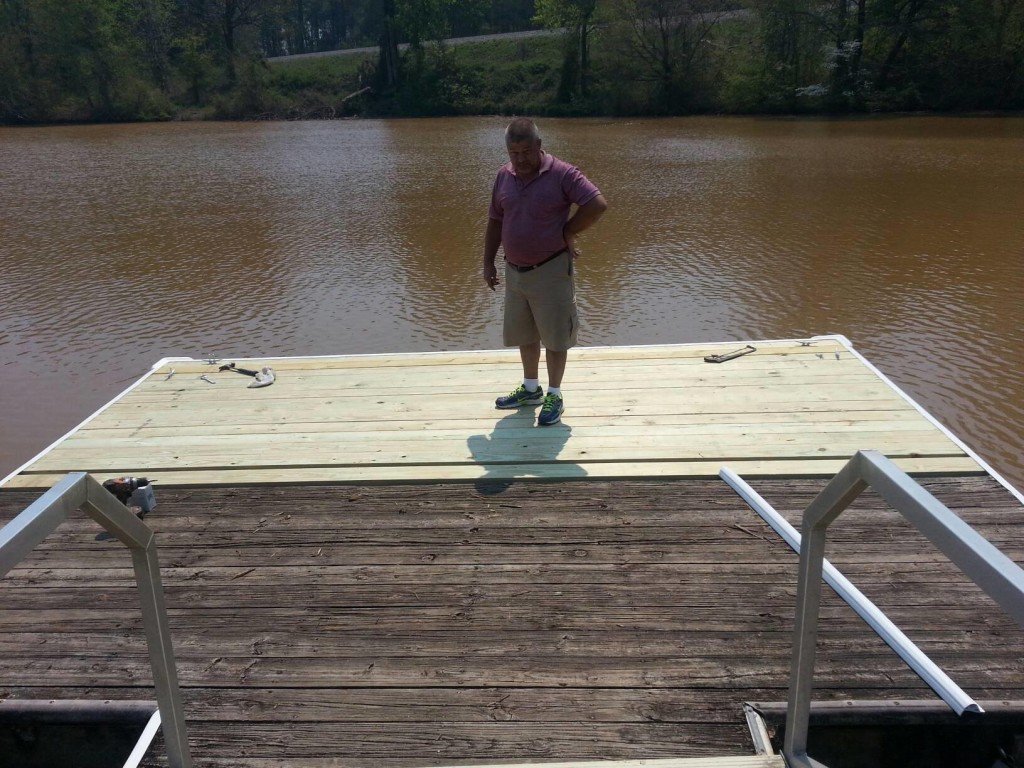 But that is not the only good news for the boat ramp – there will also be a sign welcoming visitors to Alexander City to the area.  Read this article from the Alex City Outlook to learn when the idea originated. Members of  Leadership Lake Martin have adopted the sign project and will also add an enclosed bulletin board with a map of Lake Martin.
Interested in knowing about other boat ramps around Lake Martin? Interested in the current Lake Martin water level? Or Lake Martin area weather?  Also want to keep up with events from around the lake, places to eat, homes and lots for sale, where to shop, marinas around the lake, places to have fun, and more? Check out the Lake Martin Voice app!