The "Next Big Thing" in real estate technology is 3D Tours By Matterport. It is a new, breakthrough tool that I think will become indispensable in helping Lake Martin home buyers and sellers.
I know you might be thinking, "Big deal, John. Another cheesy, flashy item that will mesmerize realtors like a cat plays with a ball of yarn: vapidly and without understanding."
I will let the pudding give the proof on this subject. Please click on the 3D tour above for my awesome home that went under contract recently at 236 Delilah Lane. Matterport has made a huge leap in presentation by marrying advances in the 3D camera with software that smooths it out. It looks wonderful and is the closest I have seen to actually walking through a home.
If you are reading this on a smart phone or tablet, so much the better. It looks even nicer on handhelds because you are able to touch the screen. Much more intuitive.
Pretty Is As Pretty Does
Today, successful technology in any field shares two traits: simplicity and helpfulness. In other words, pretty is as pretty does. The Matterport tours do this in spades. You don't need a PhD to use it, and the tours look really nice and actually are helpful.
For Lake Martin home sellers, Matterport Tours give a marketing edge on par with full motion video tours. And like full motion tours, they represent a quantum leap into another level of presentation. What seller would not want this? Show me the Lake Martin homeowner that would tell an agent, "Nah, just go halfway on the marketing. Let's mail this one in."
For buyers looking for Lake Martin waterfront homes, the benefit is as obvious. Today's real estate buyer wants more. More homes to view, and more details about the homes they like. I have not talked to a single buyer that has said, "no thanks, I don't want to use that 3D tour." They appreciate being able to walk through a home and really get a sense of the floor plan – and not get dizzy in the process by staring at some photo stitched, poor excuse for a "Virtual Tour."
It Has Already Sold A Lake Martin Home.
I have been slowly rolling out these 3D tours on all of my listings. I wanted to take them one at a time to make sure I understand the process and how best to serve my clients and customers. Despite its infancy in my marketing quiver, I have already sold a home directly because of the 3D tour. I was on one side of Lake Martin showing a couple one home and they asked me if anything else was available. Because I had a 3D tour up and ready on one of my listings, they were able to view it quickly and confirm that they wanted to tour it physically. I wrote up an offer after their trip!
Lake Martin 3D Home Tours FAQ
How can I get a 3D Tour for my Lake Martin home? I can give you a free Comparable Market analysis for your lake home. Just contact me through this form or call me at the number at the top of the screen. I can come by your lake home and let you know what I think its likely sales point will be, and how I would use 3D tours to help sell it.
What do 3D tours cost? – Nothing. Right now, I am paying for the 3D tours' filming and hosting for as long as you list your Lake Martin home with me. Who knows, maybe one day I will have to go with an a la carte situation, but right now your 3D Tour is part of the many other marketing efforts I perform on behalf of all of my Lake Martin waterfront homes.
Are you giving up on videos or photos? No. Photos will still be a big part of real estate marketing, mainly because MLSs are set up with them as a prime cog. And they do a great job in pointing out prime angles or features. Videos- they are here to stay as well.  I do think Matterport 3D tours are better at giving a person a walk through feel, but videos are better at hitting key features and mixing in things like location shots. Plus, until Matterport figures out how to put a 3D camera on a quadcopter, "aerial camera" shots will still be a huge part of my marketing here at Lake Martin Voice Realty. In other words, gone are the days of "either / or" marketing. Today's seller deserves the very best of everything, and buyers want all the information we can throw at them.
Do I need special googles or glasses to view the tours? No. Just start clicking and turning. If you're on a laptop or desktop, use your arrow buttons. If on a smart phone or pad, just touch the screen!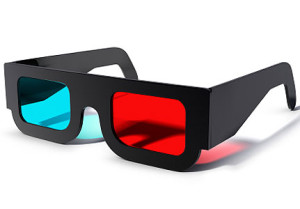 Will 3D Tours replace Open Houses? I think the internet replaced open houses a decade ago. Bringing the listing to life with a 3D tour lets you tour from anywhere, anytime.  It is like attending an always open – open house (minus the crowd and cookies).
The difference between 3D tours and virtual tours? Virtual tours allow you to do a 360° pan from a single point in the room but 3D tours let you move around in the room and from room to room.
As a real estate agent I want to have the latest real estate marketing technology and Matterport is a company that offers this great new tool. Interested in seeing the floor plan? Matterport offers a complete layout of the house and offers homebuyers the ability to move thru the property and see it from every angle.
May I help you sell your Lake Martin waterfront property? Please call or text me at the number at the top of the page or contact me through this form.